the sun was out on our first morning in saint augustine. i had spent the evening before looking for possible fun things to do with the kids, but everything seemed kind of boring for a 9, 5 and 2 year old. lots of historical tours and such. so, we set off for the beach.
we rolled into anastasia state park around 10:15. it was pretty chilly. but not chilly enough to keep us cooped up in our camper.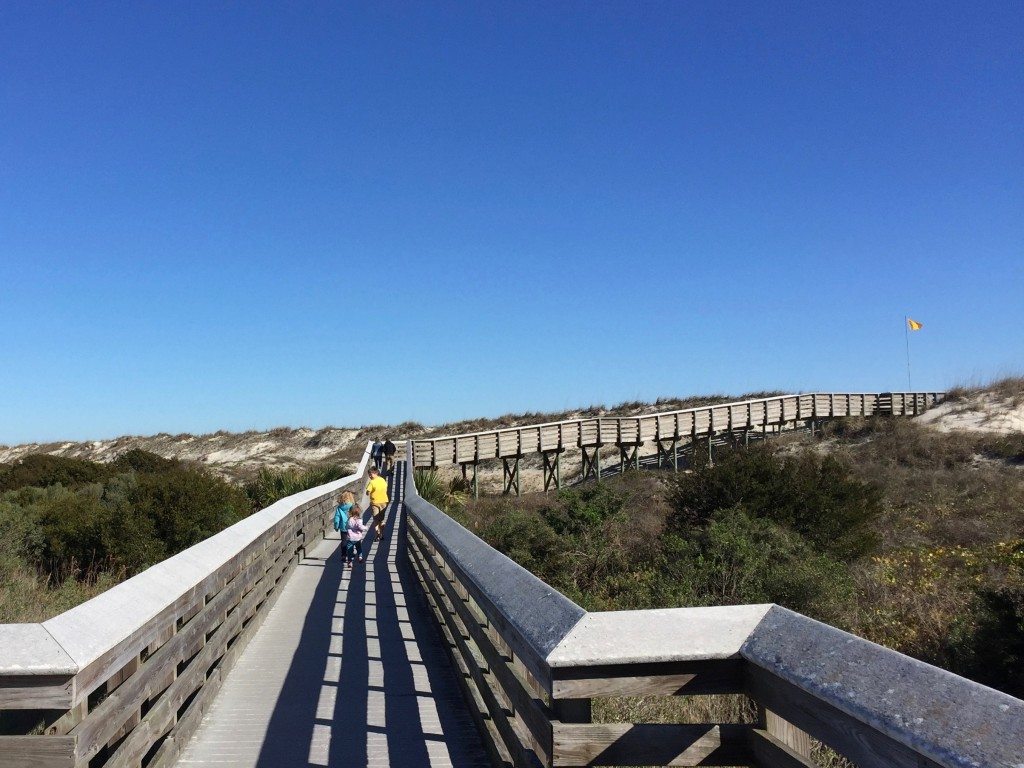 we dumped out a pile of figurines and got to work.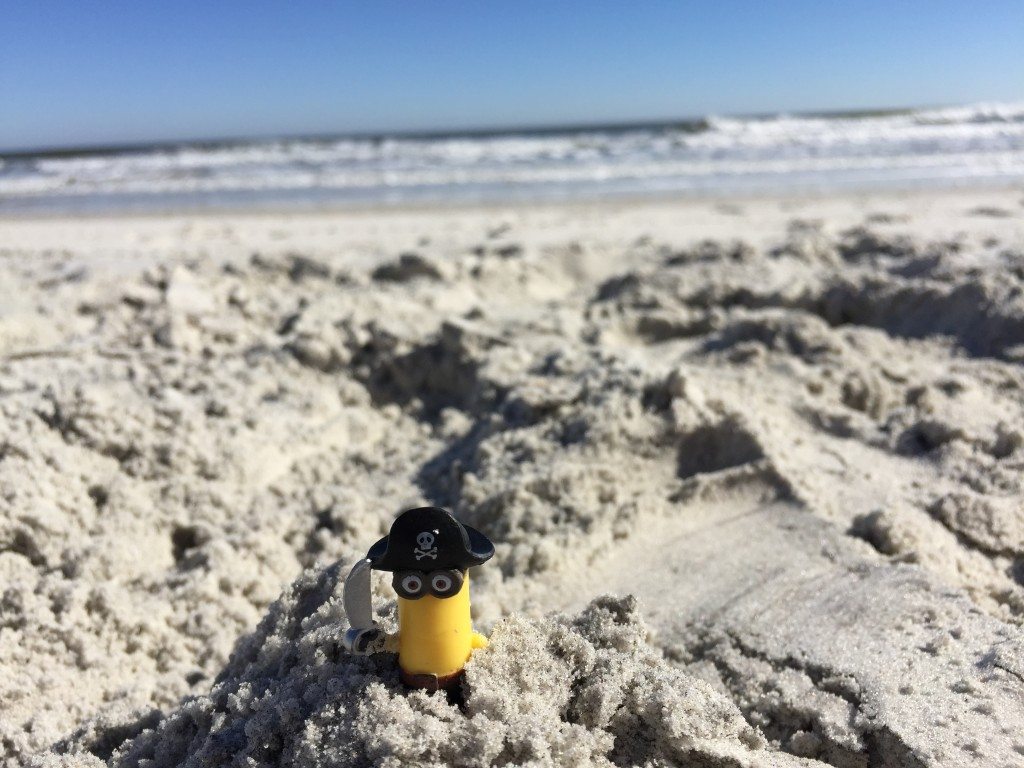 isaac and anna headed straight for the icy waters. this time i was prepared with a change of clothes, so i let them have at it.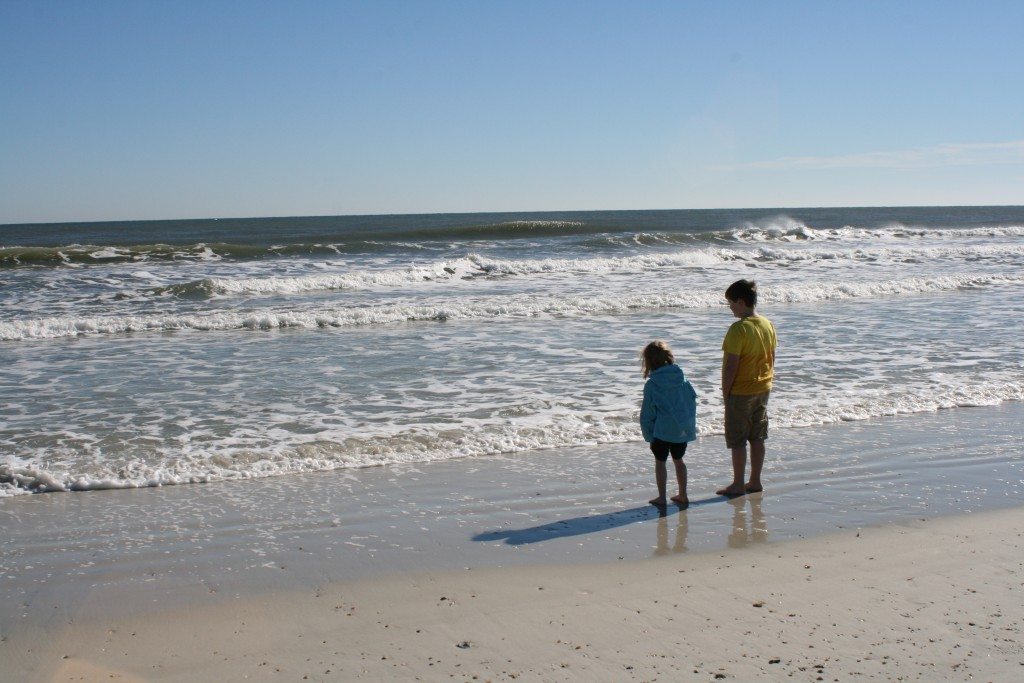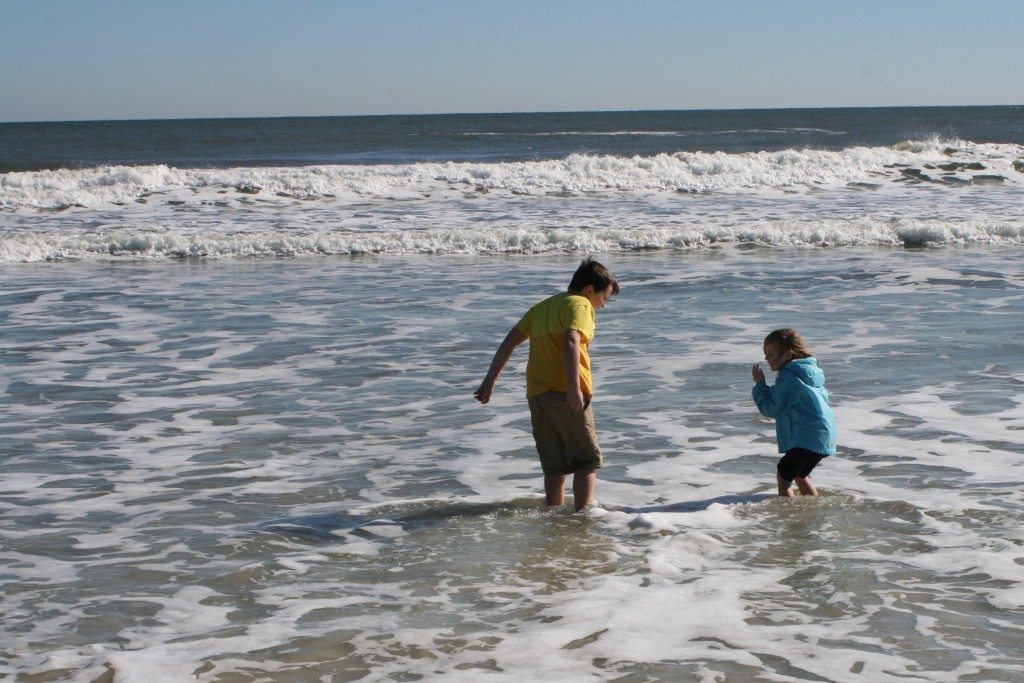 hazel and i stayed in the sand, because we are smart, and because hazel is terrified of the water.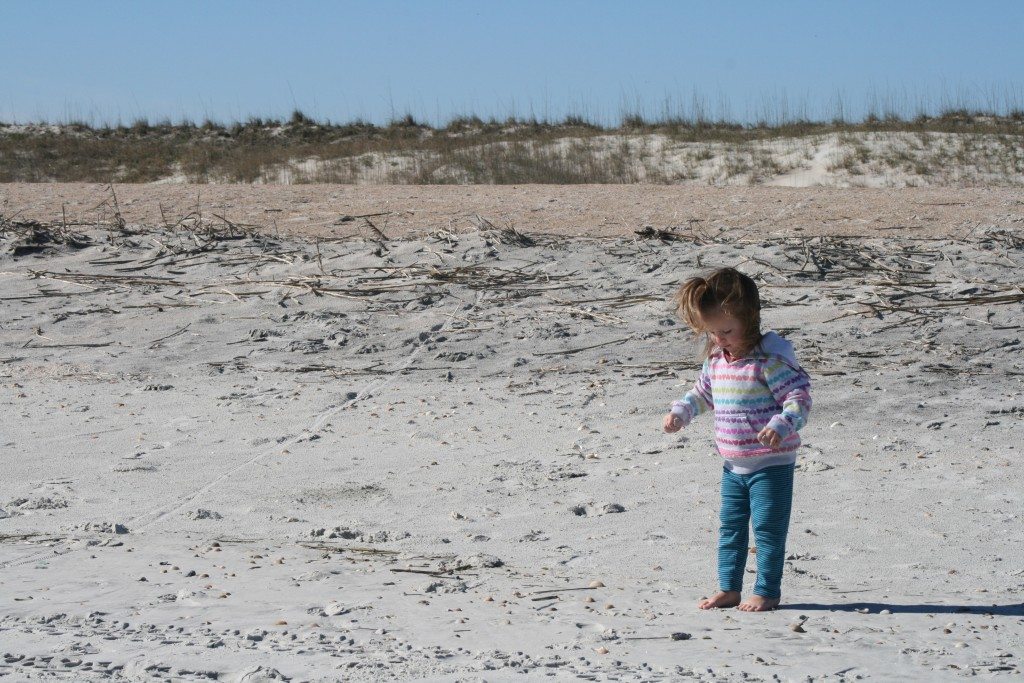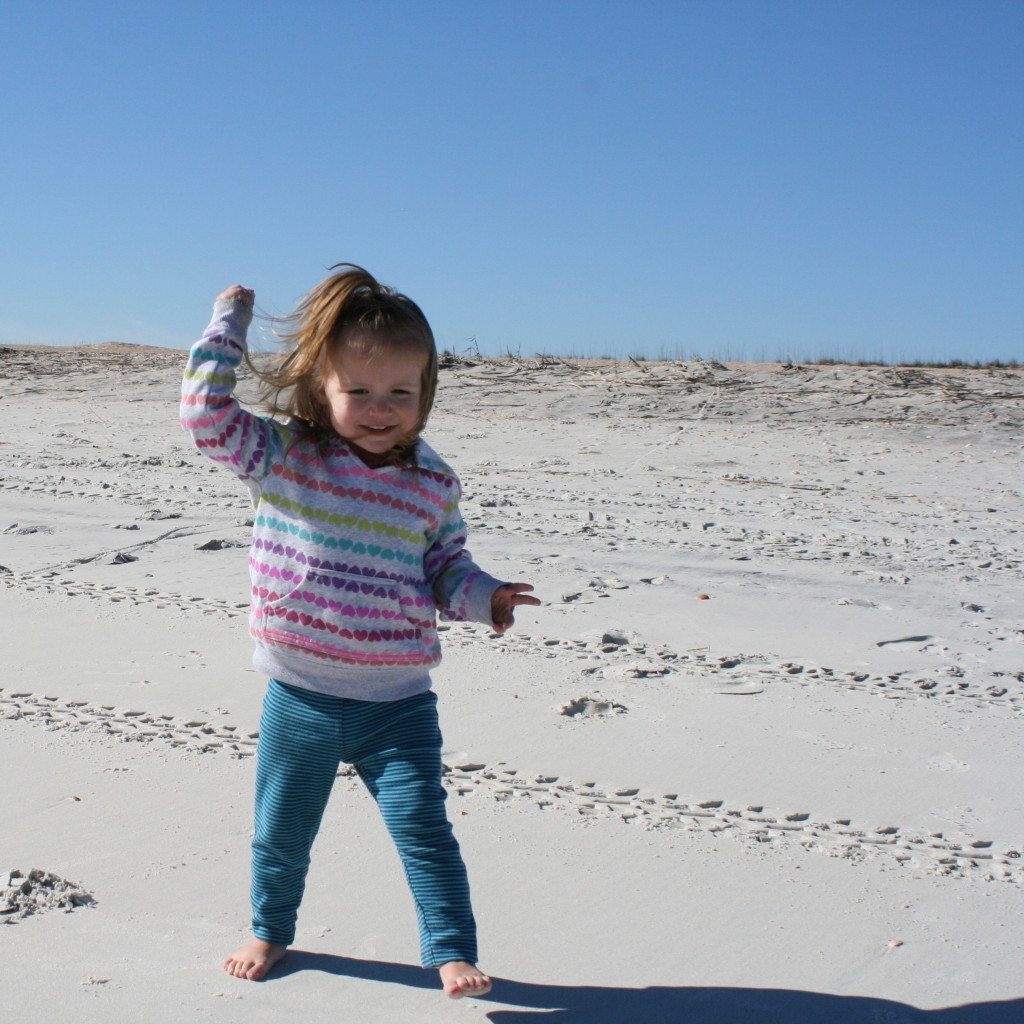 soon, all three were knee deep in the sand, creating castles and small sand play worlds.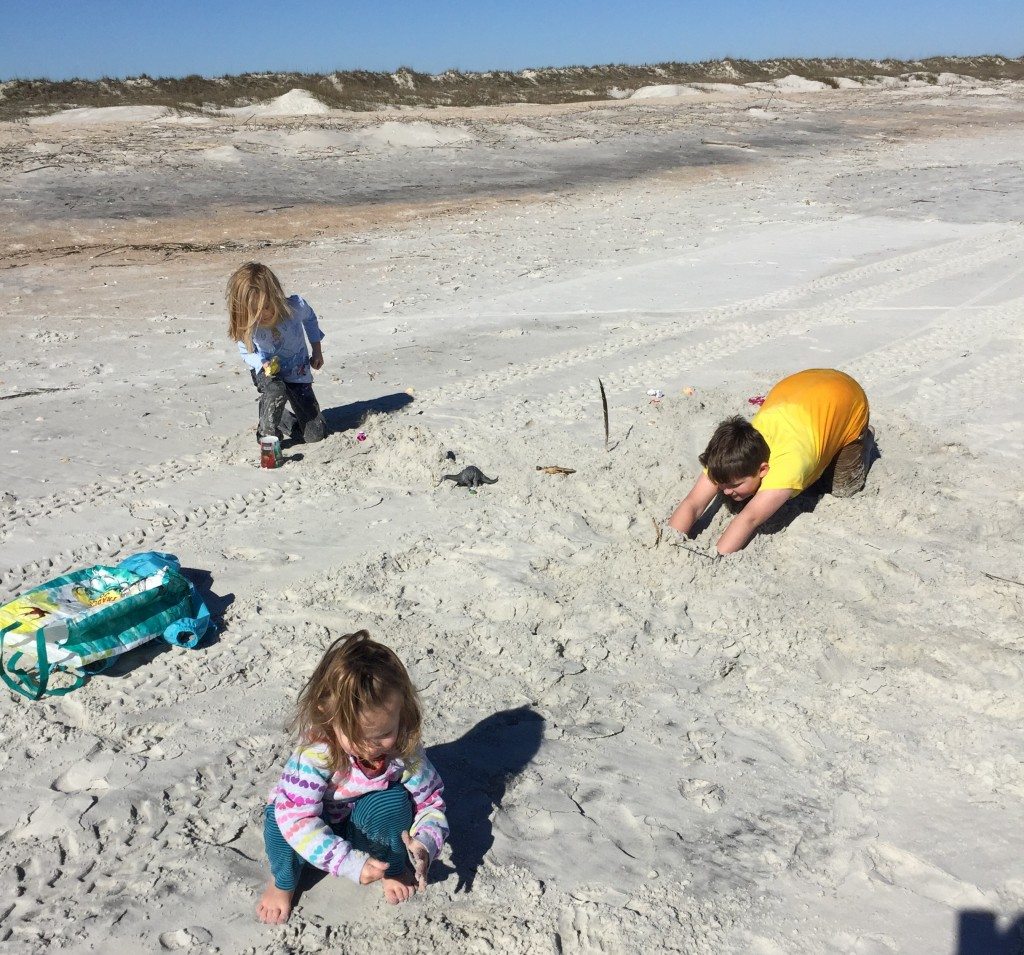 finally, the chill set in, so we had a wardrobe change, which was a good time for snacks.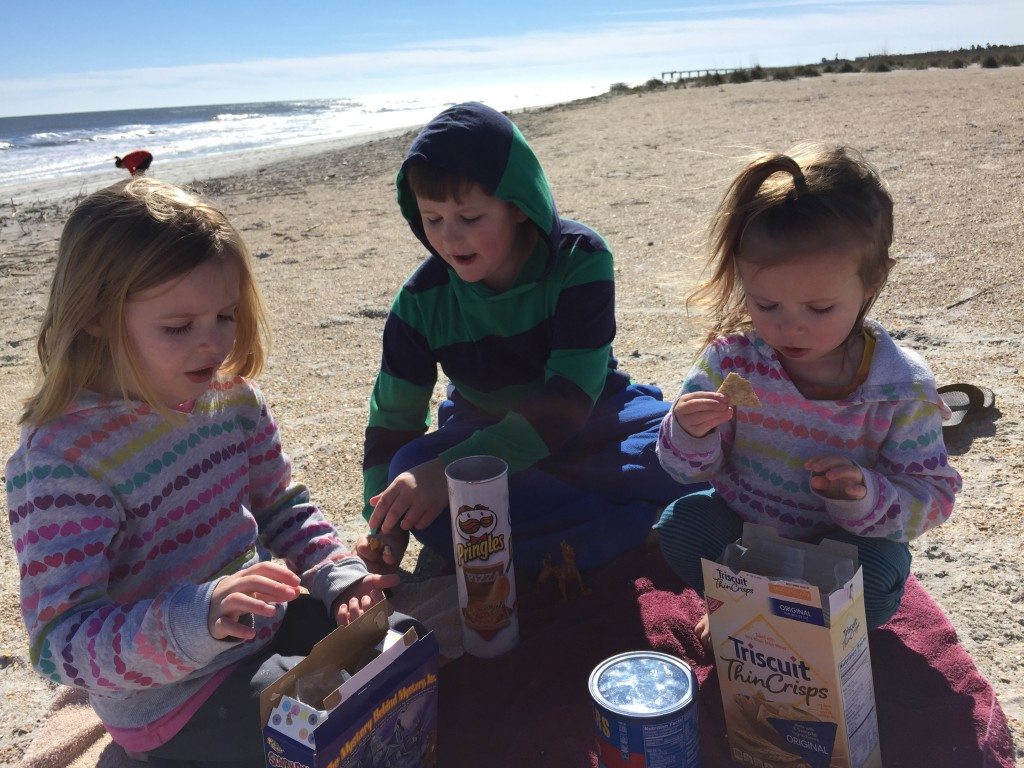 and then back to the sand.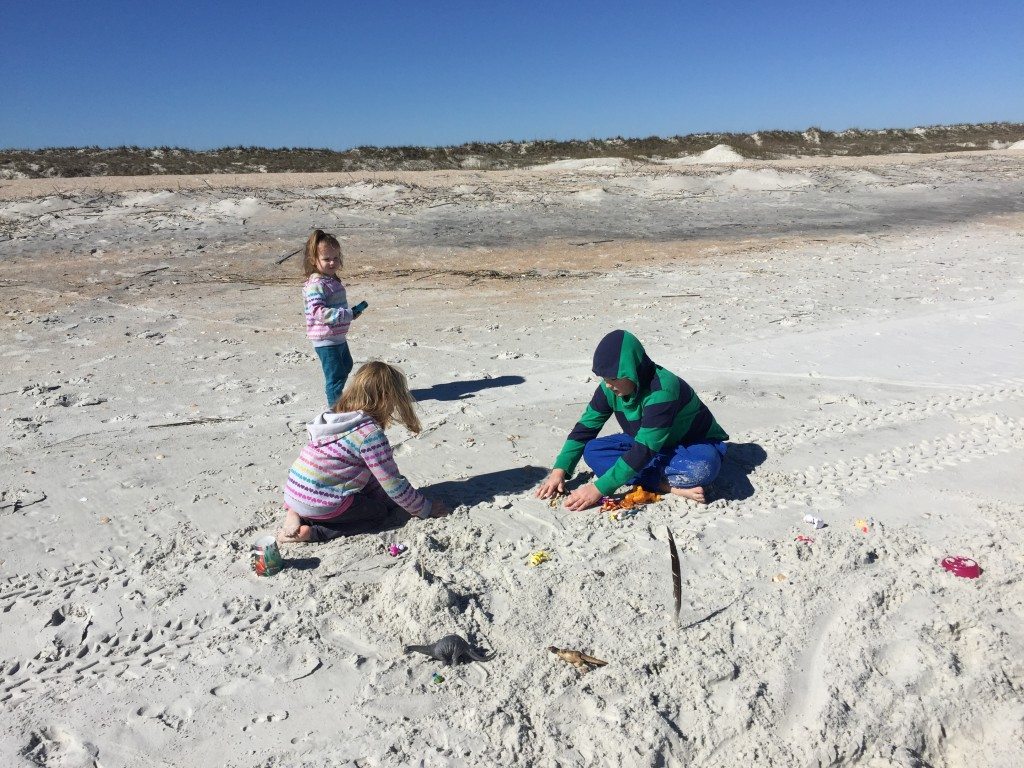 hazel selfie. she is staring out at the ocean. this face is how she feels about it.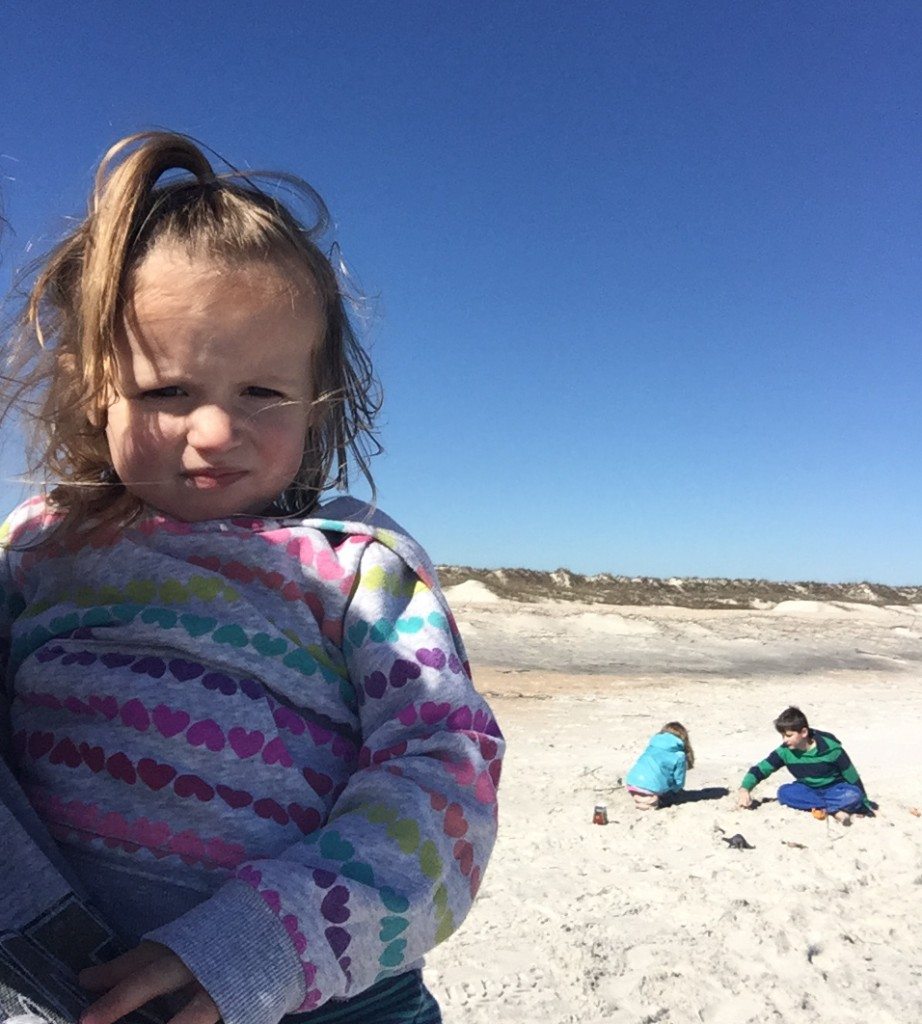 dinosaur castle attacks.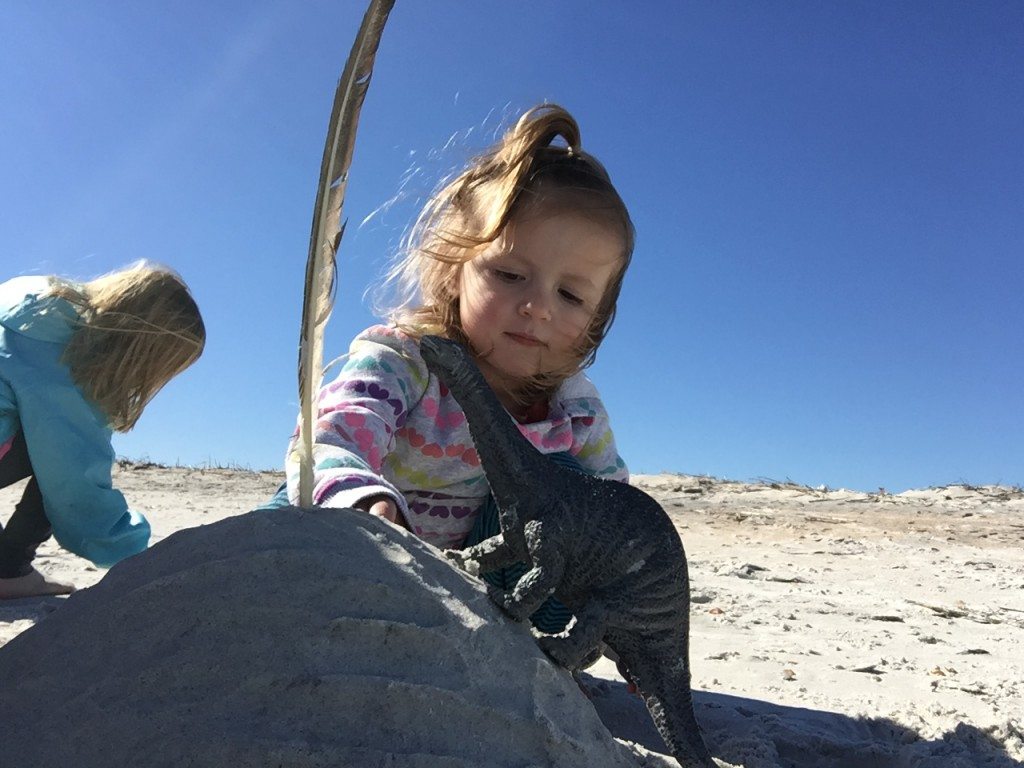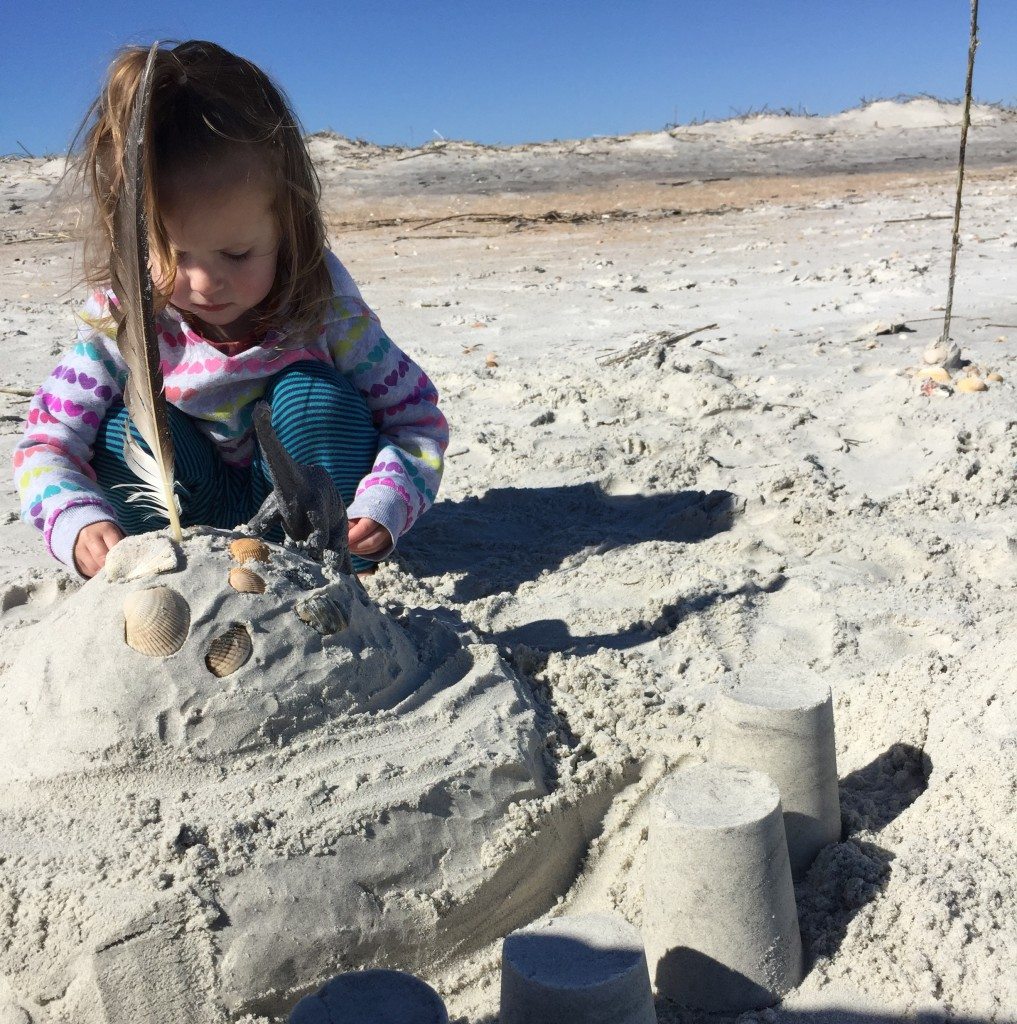 isaac spent a good amount of time in his own little world, with some scooby doo guys. sometimes i forget that he is just a kiddo.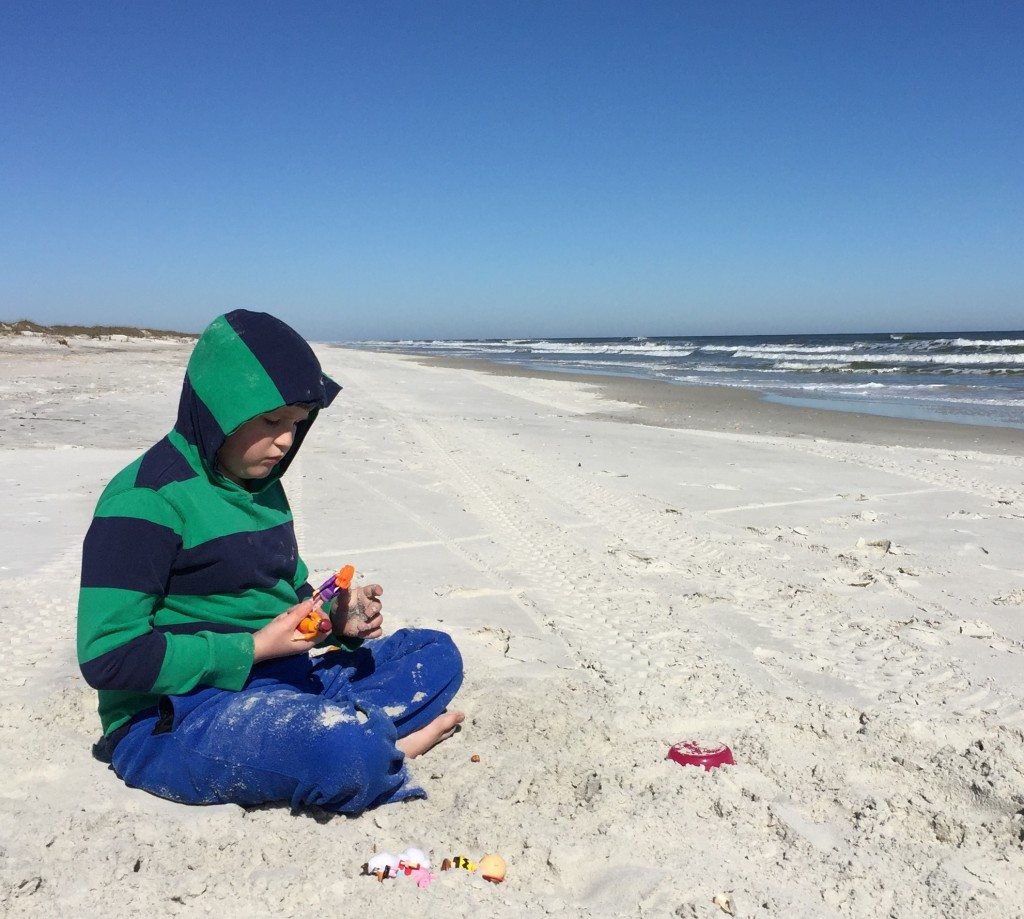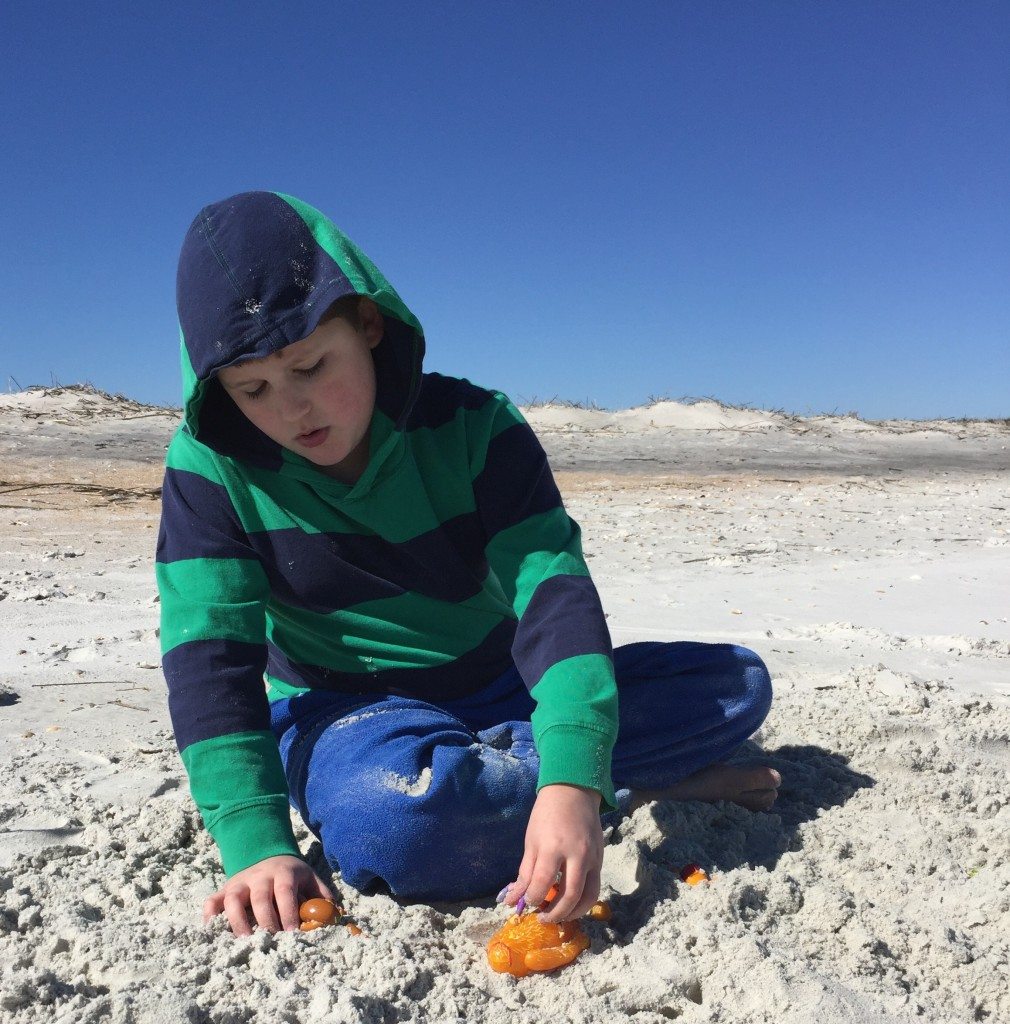 we seriously had the whole beach to ourselves, except for an occasional passer by.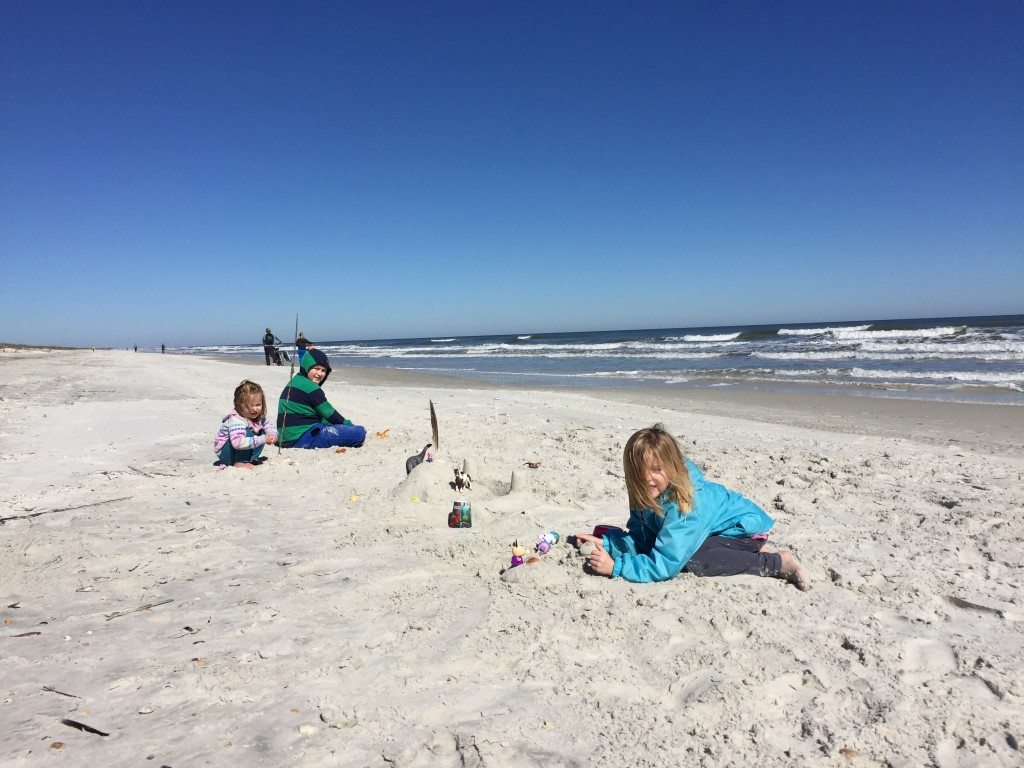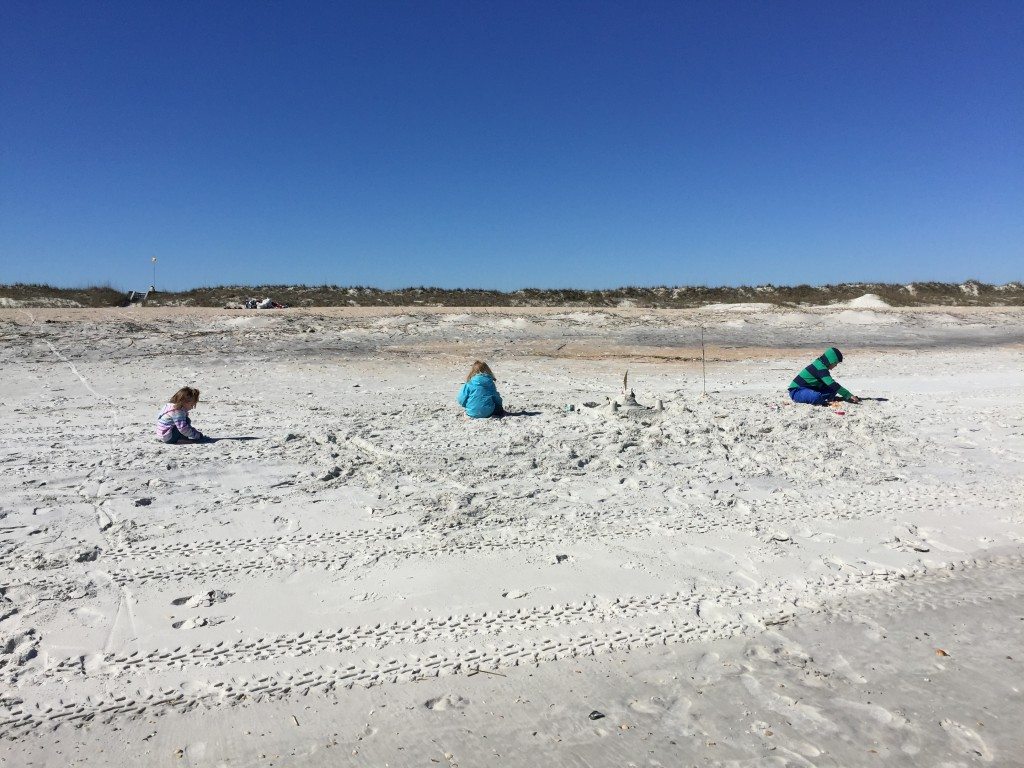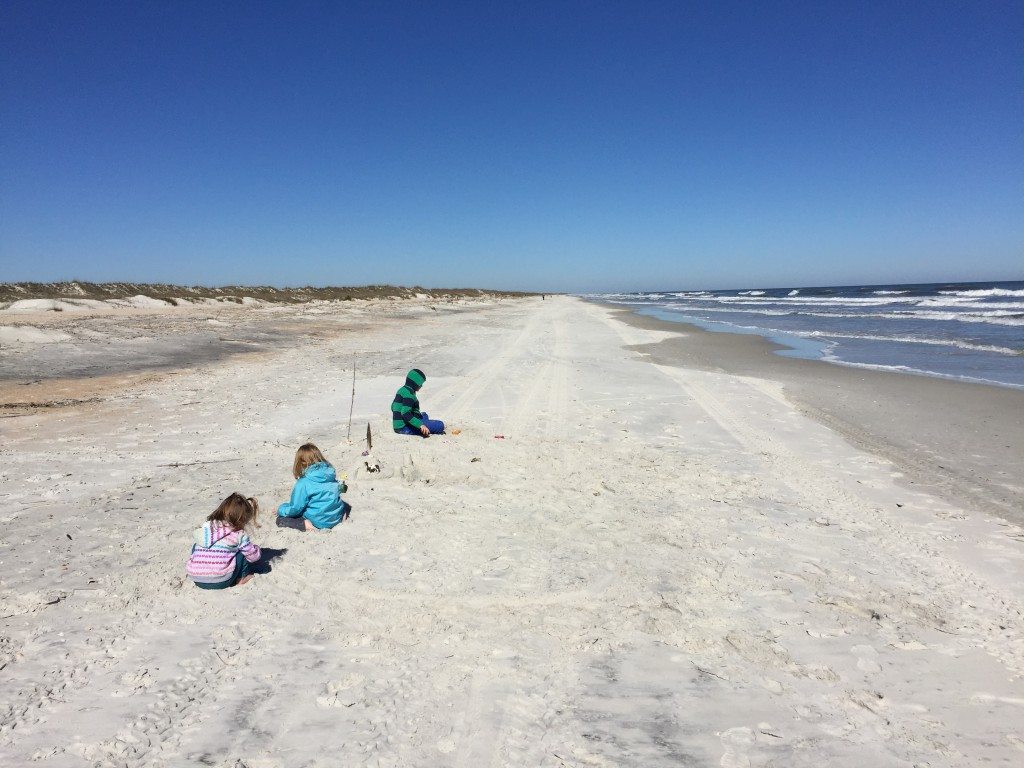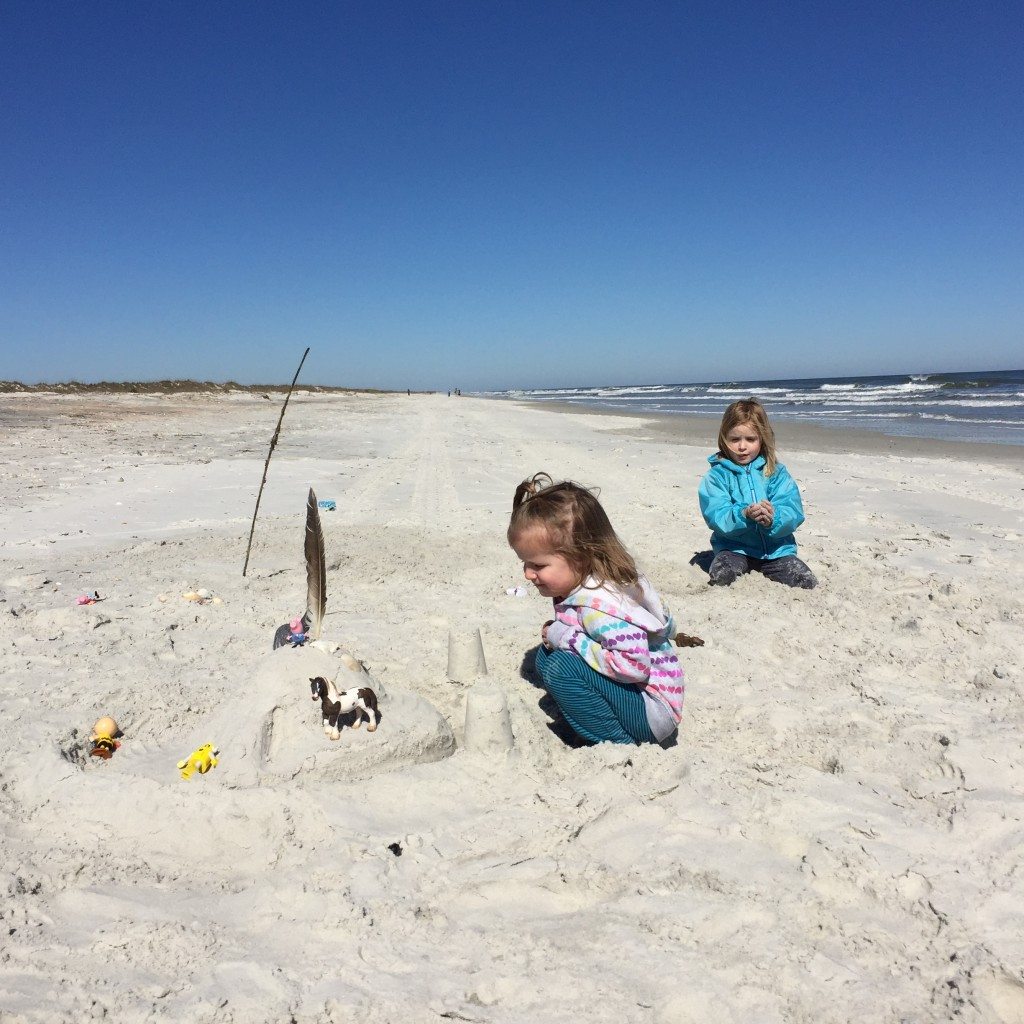 frolicking.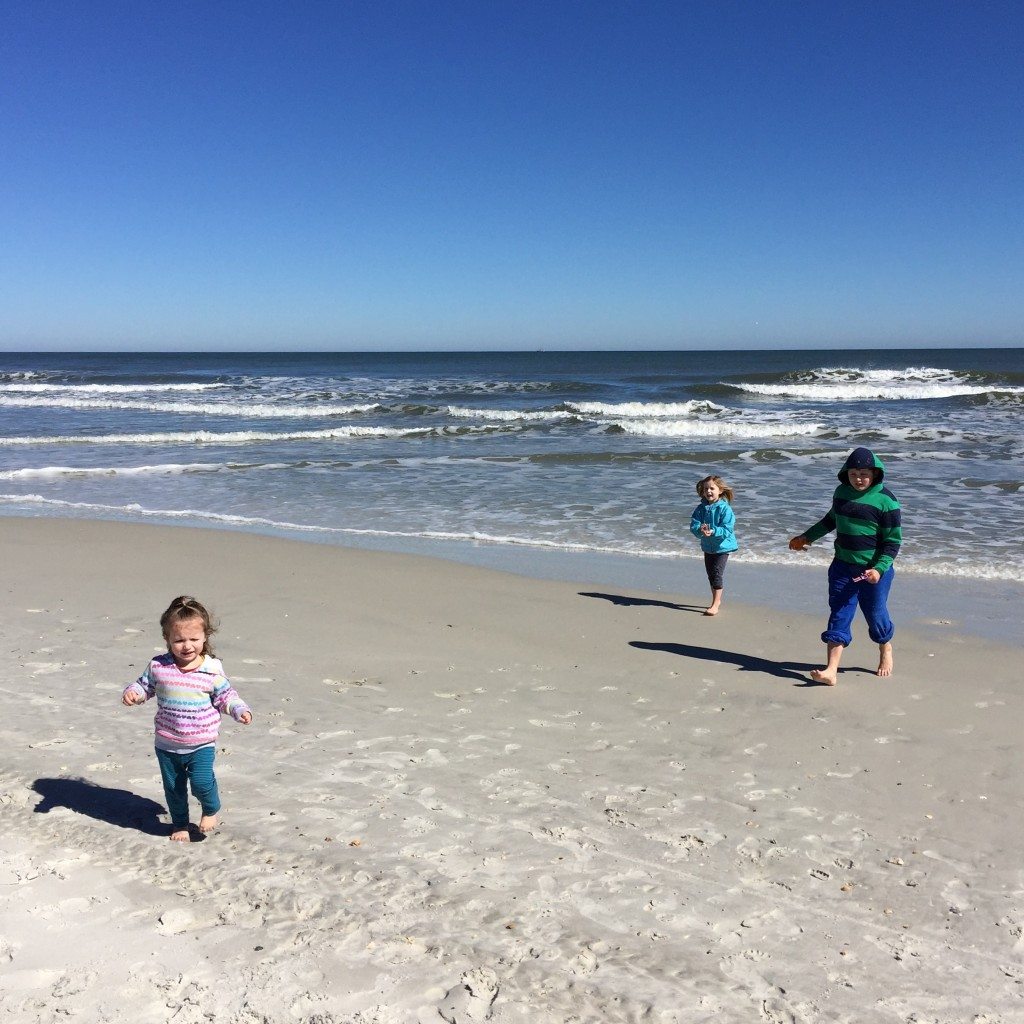 offical beach pic.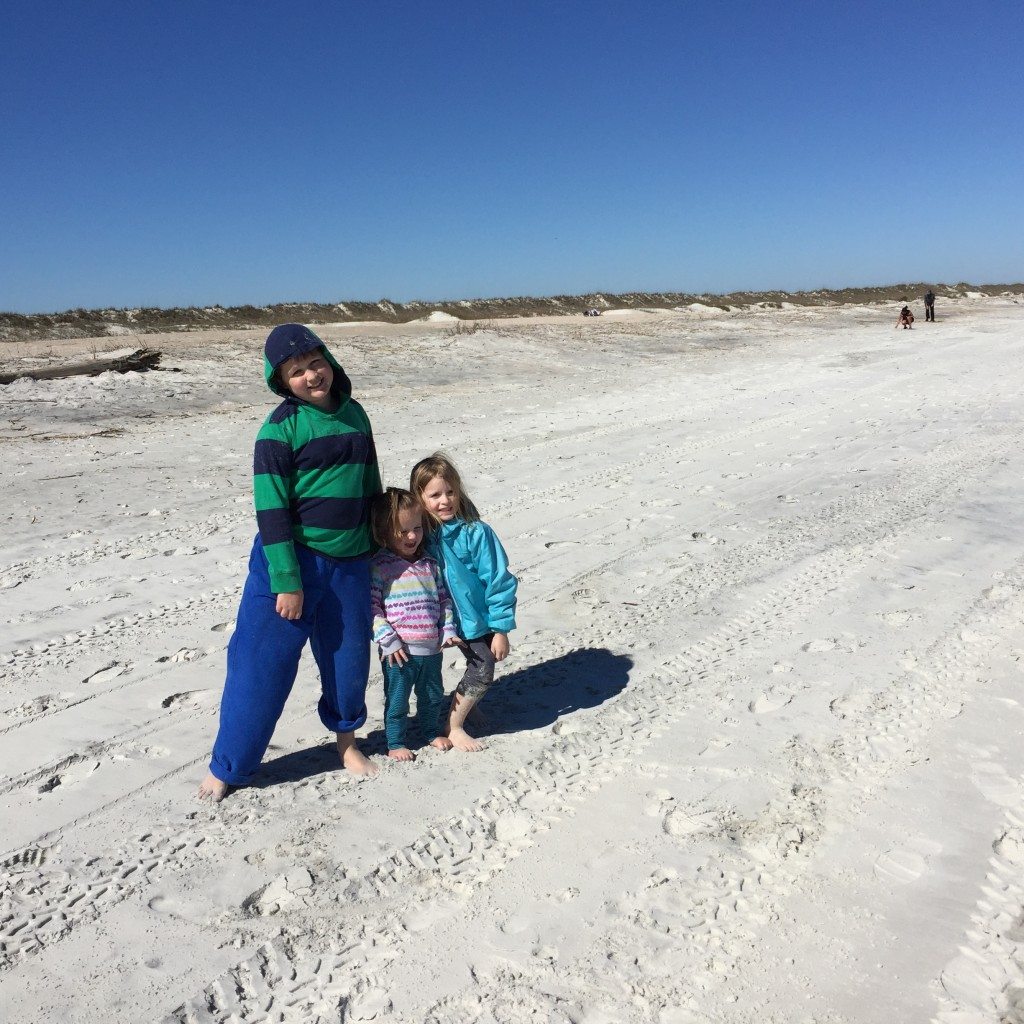 the anna baby.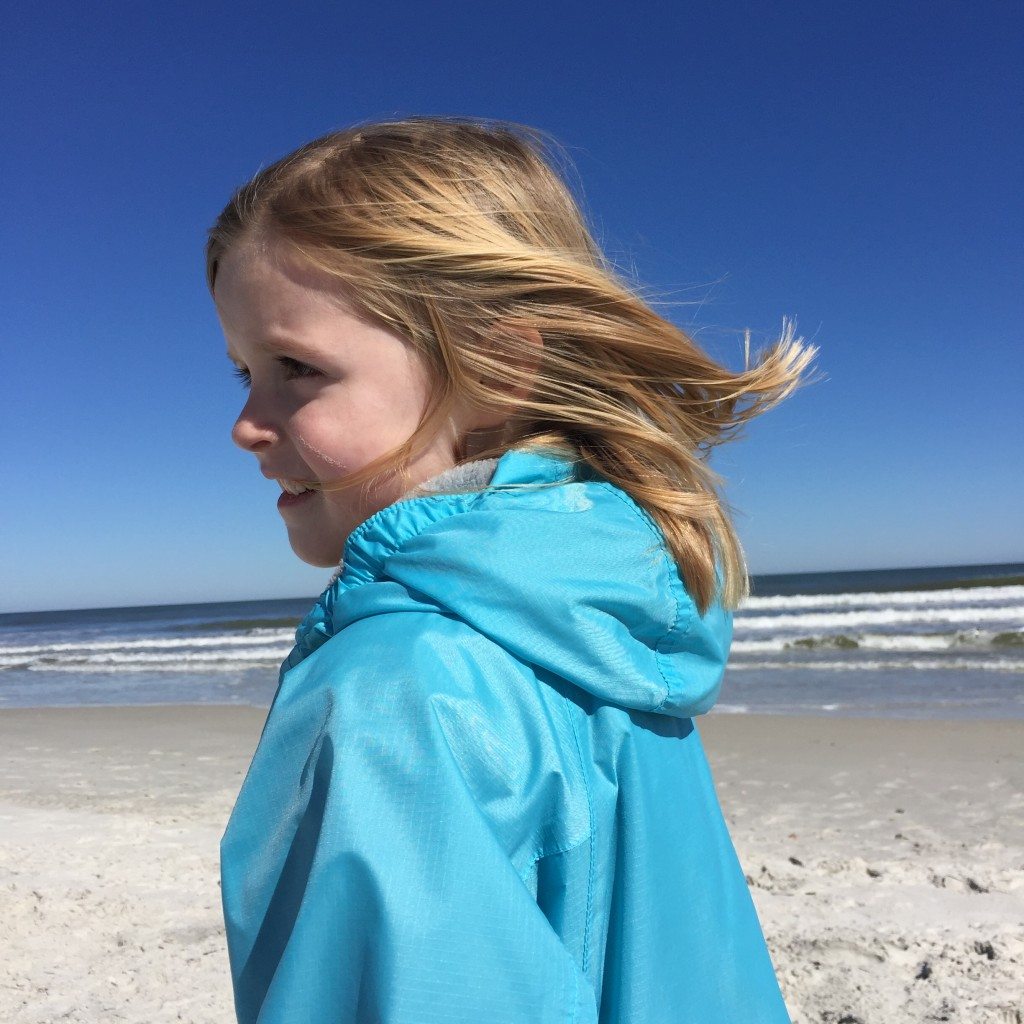 tunnels.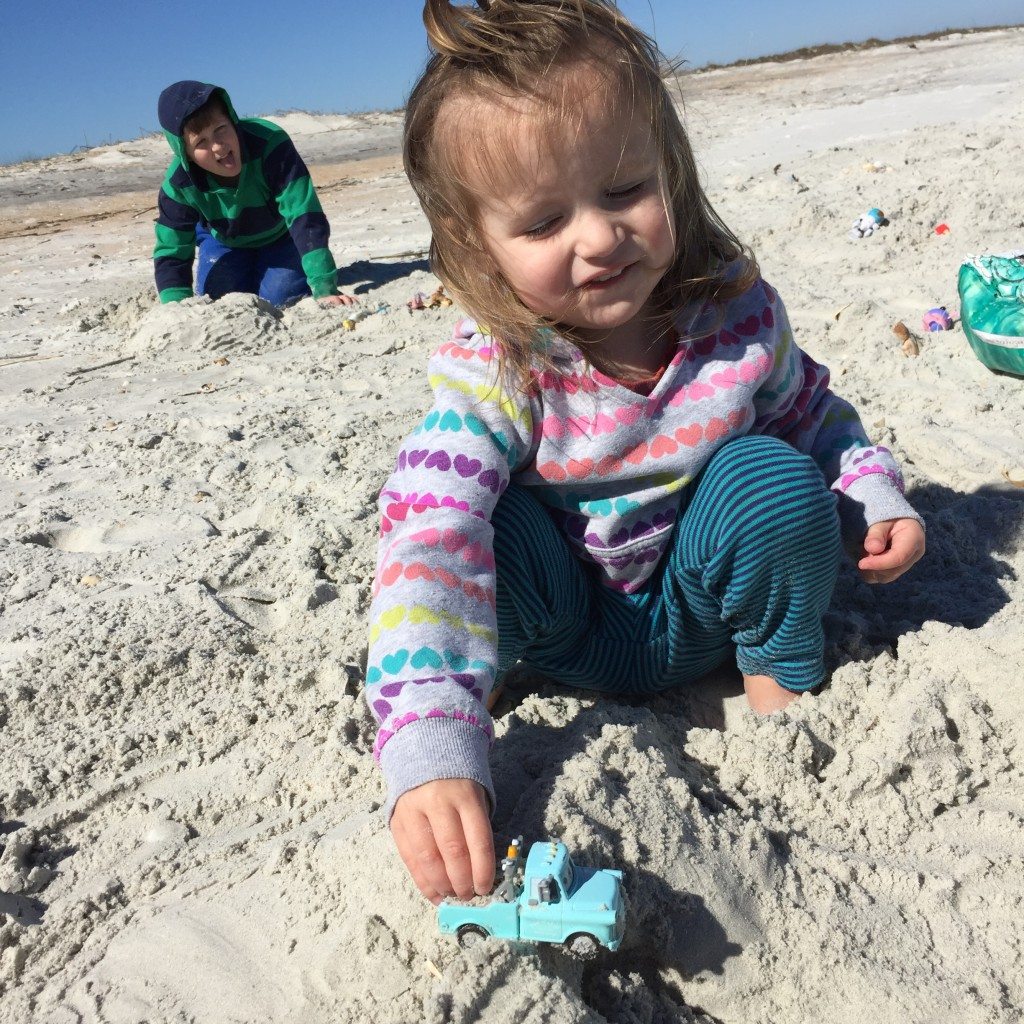 after the beach, we decided we needed some ice cream. our gps took us to a road side cart that was closed, so we ventured further into saint augustine and ended up in a little historic area. we miraculously found a metered parking spot and bought ourselves 1.5 hours of adventure.
the girls and ice cream.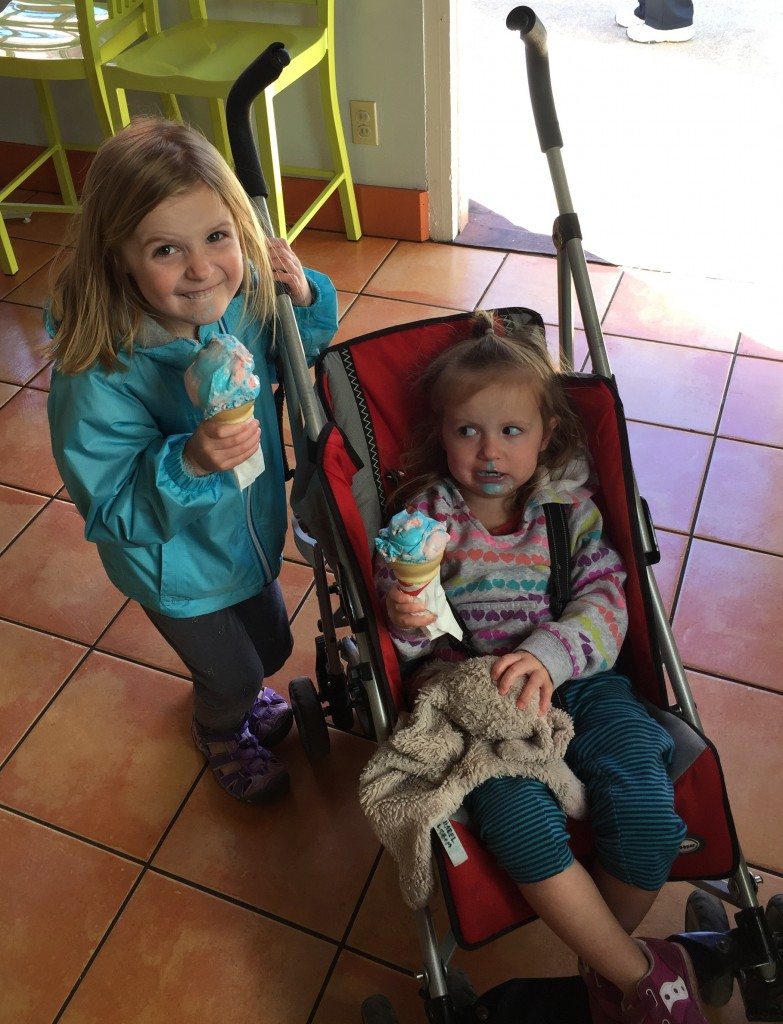 and the boy and his.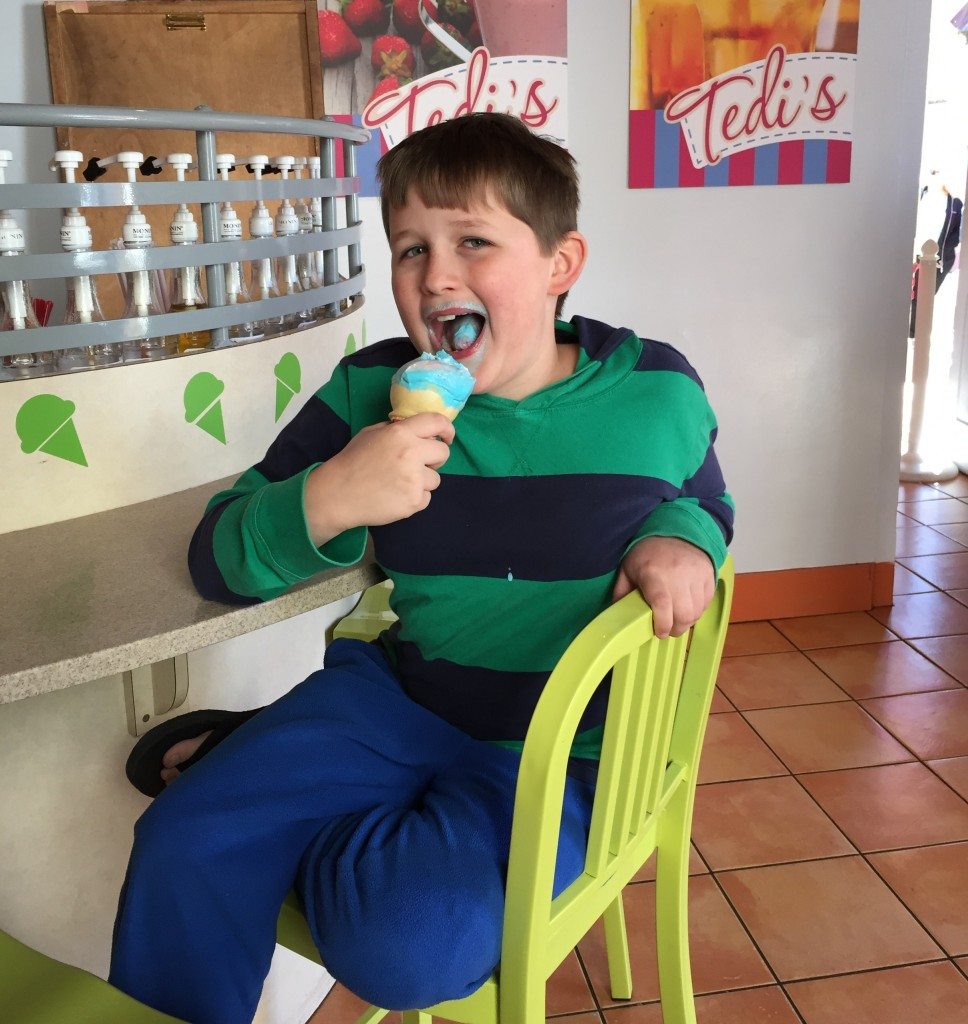 wandering about in saint george street.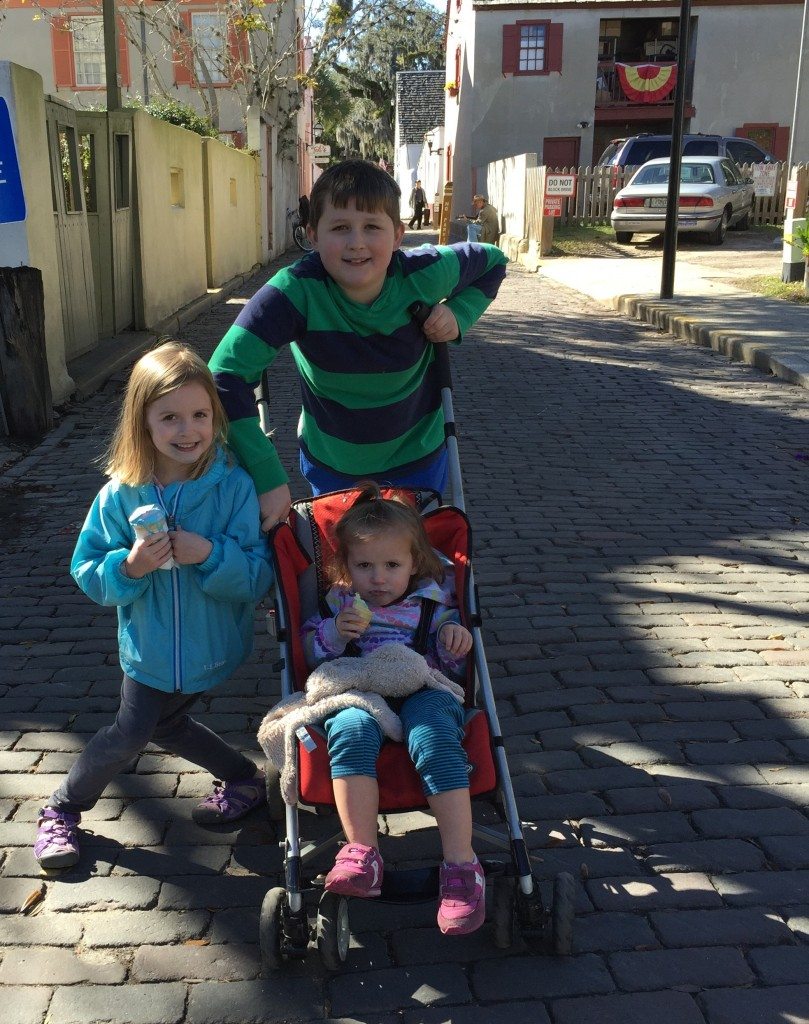 we came around a corner and found ourselves at the castillo de san marcos and it was only $10 to get in (for me – kids were free), so off we went. anna and i were the only excited tourists. isaac was over it. and hazel was ready for a nap.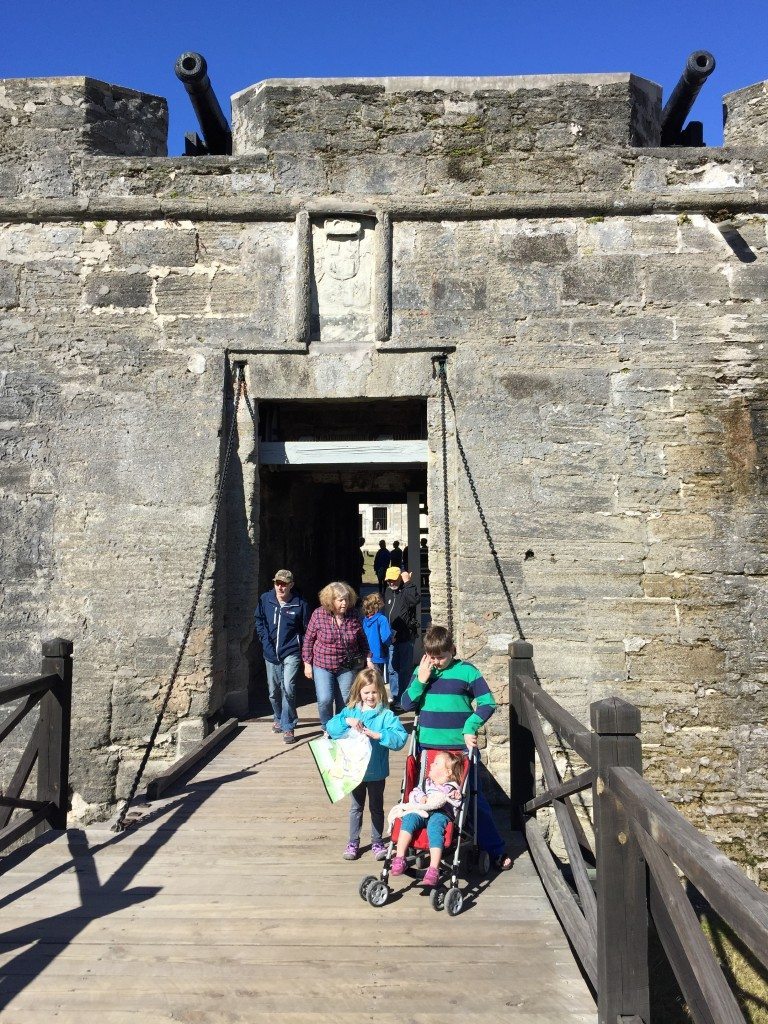 we walked in just in time to see a cannon being shot. so our timing couldn't have been better, since we really only had about 30 minutes before we had to head to the car.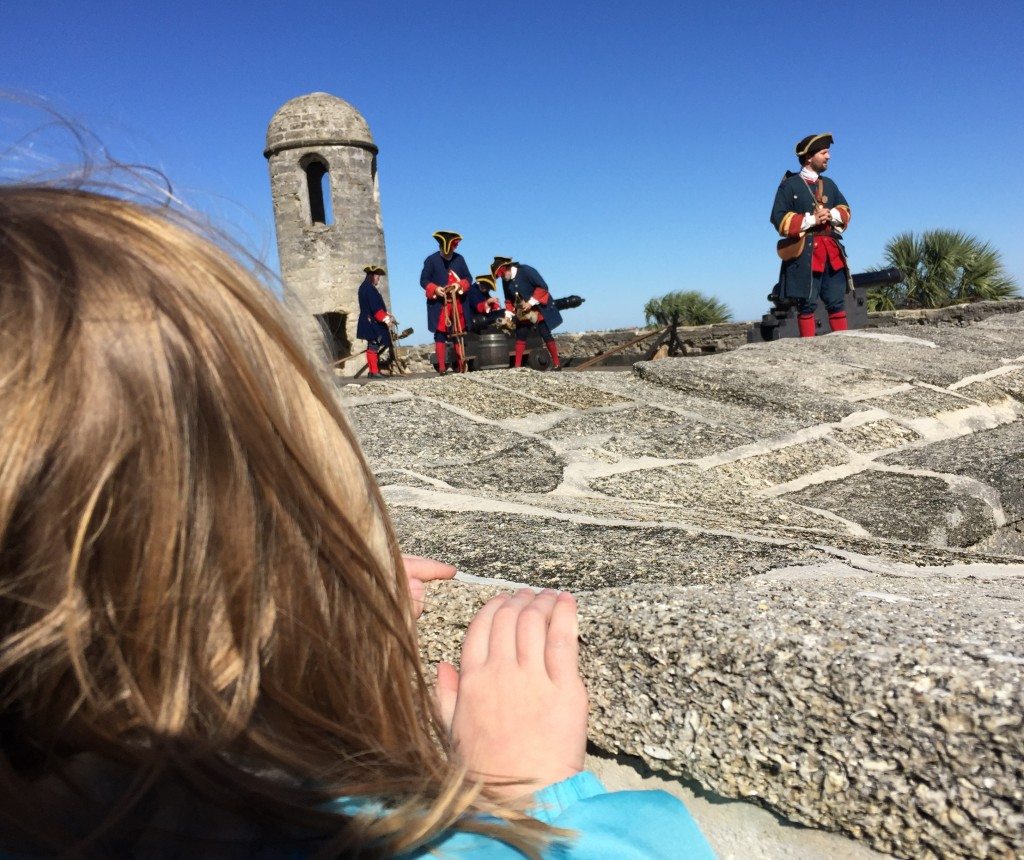 hazel is now a big fan of cannons. she will tell anyone and everyone that "the cannon goes BOOM!!". isaac is pouting because "i always make him do things."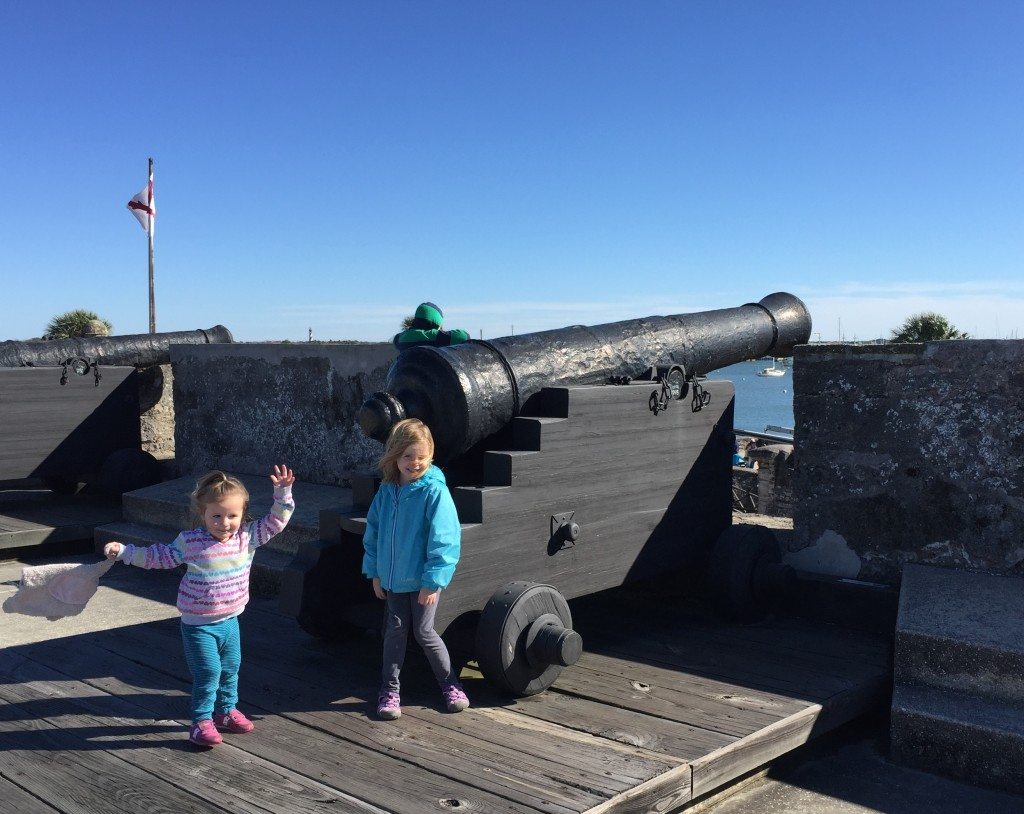 i attempted a few shots of scenic views, but hazel was running rampant and isaac was grumbling incessantly about wanting to go back and that our meter was going to run out.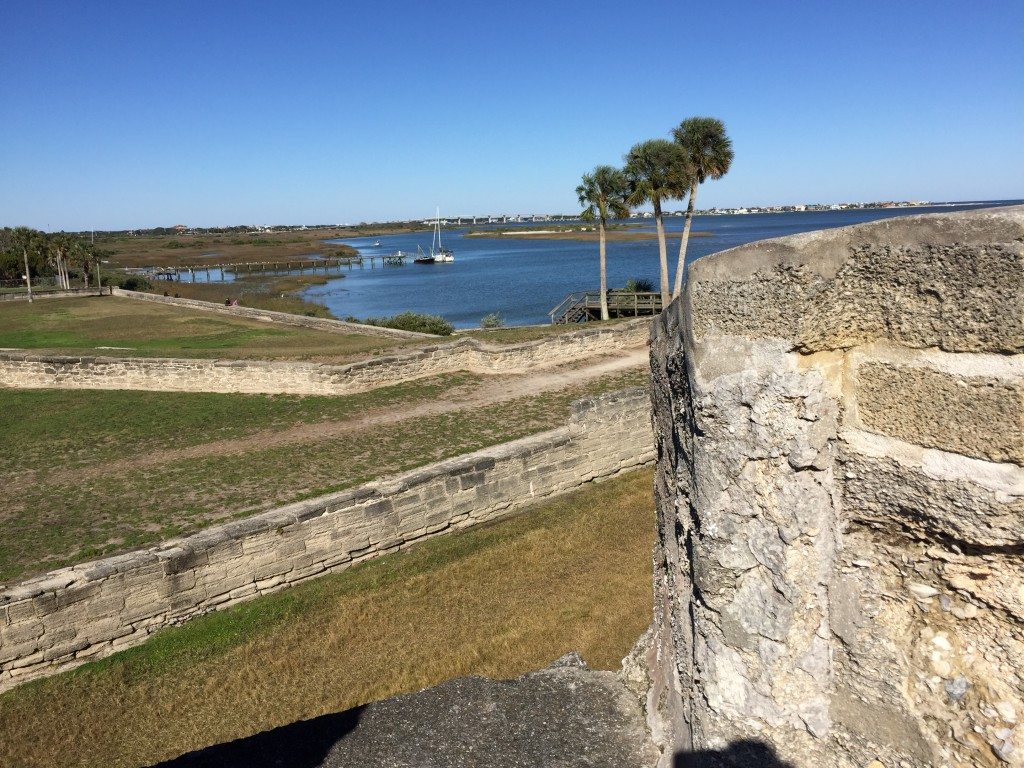 haze was asleep before we were out of the parking lot and continued to sleep when we got back to the camper. derek was still working, so i caved and let the older two kiddos play ipads.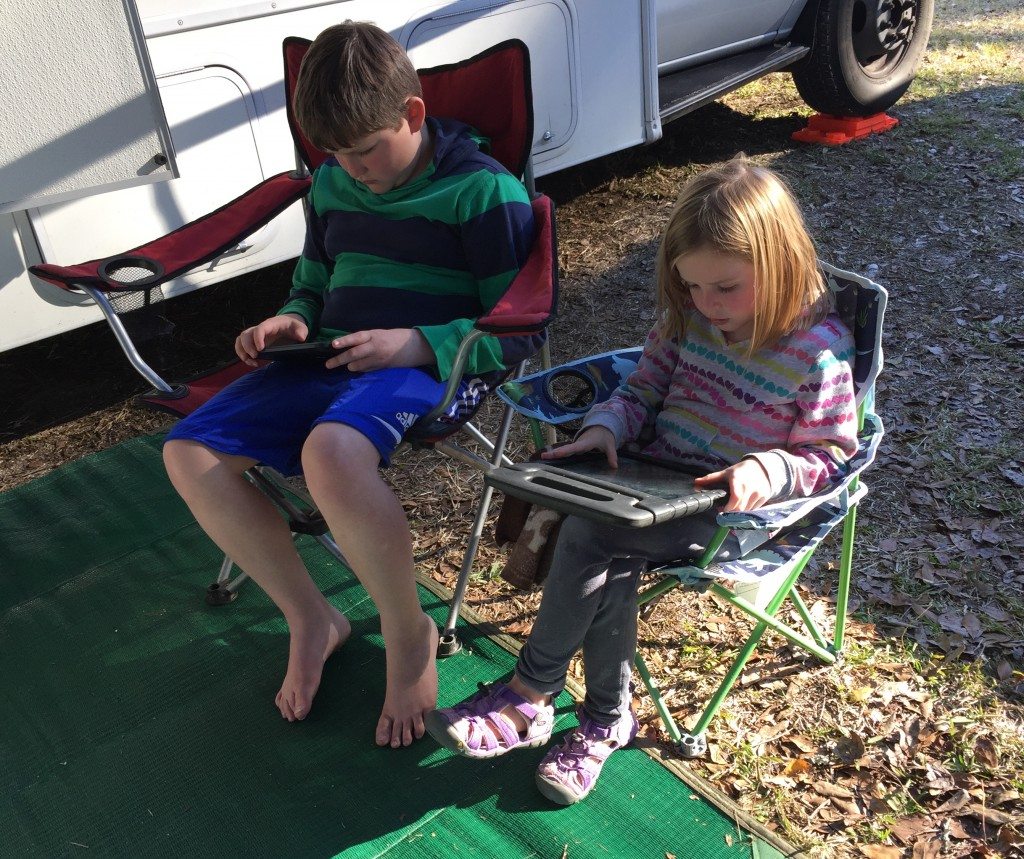 ahhhh!! i'm all caught up with blogging.
it is saturday morning. we are getting ready to pack up and head to orlando for two weeks. it will be nice to be in one place for awhile. we are planning to go to legoland while we are there and possibly even universal studios. and hopefully, i can keep up with the blog. for all of my four followers. 🙂