ahhhhhh. wifi.
we haven't had it for the entire week. well, we had derek's work hotspot, but we have tried to use that very little for personal stuff. but, he ordered something that gives us some data, and now i'm cruising along.
so. prepare for a flurry of updates, because we have had a busy week. but, first, a post about the non-busy stuff.
the kids are getting better about helping out when we depart and arrive, isaac especially.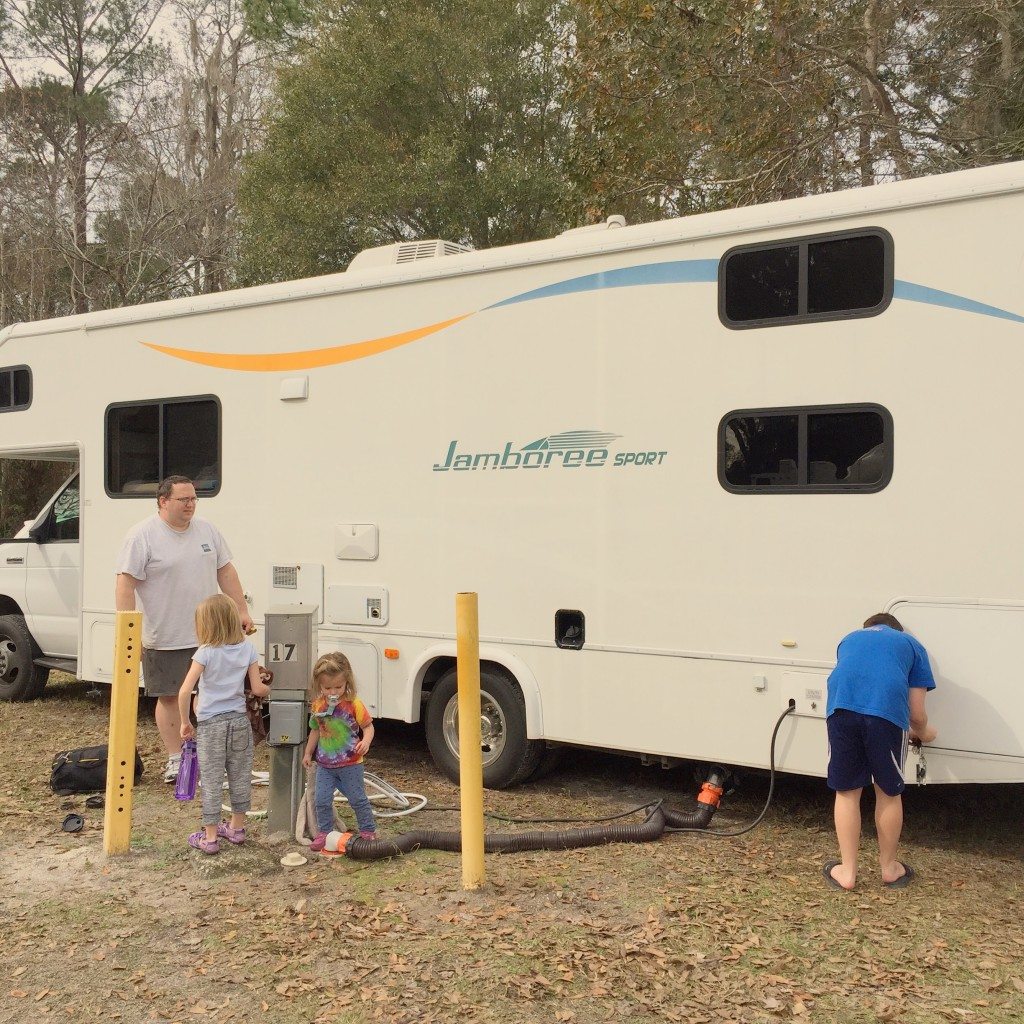 we again drove seperately, from saint augustine to clermont (outside of orlando), where we arrived last saturday, for a two week stay. this time we were able to fully unpack and settle in. we found a spot in the back of the campground, that is relatively private, and begin endless playing of uno, anna's new addiction.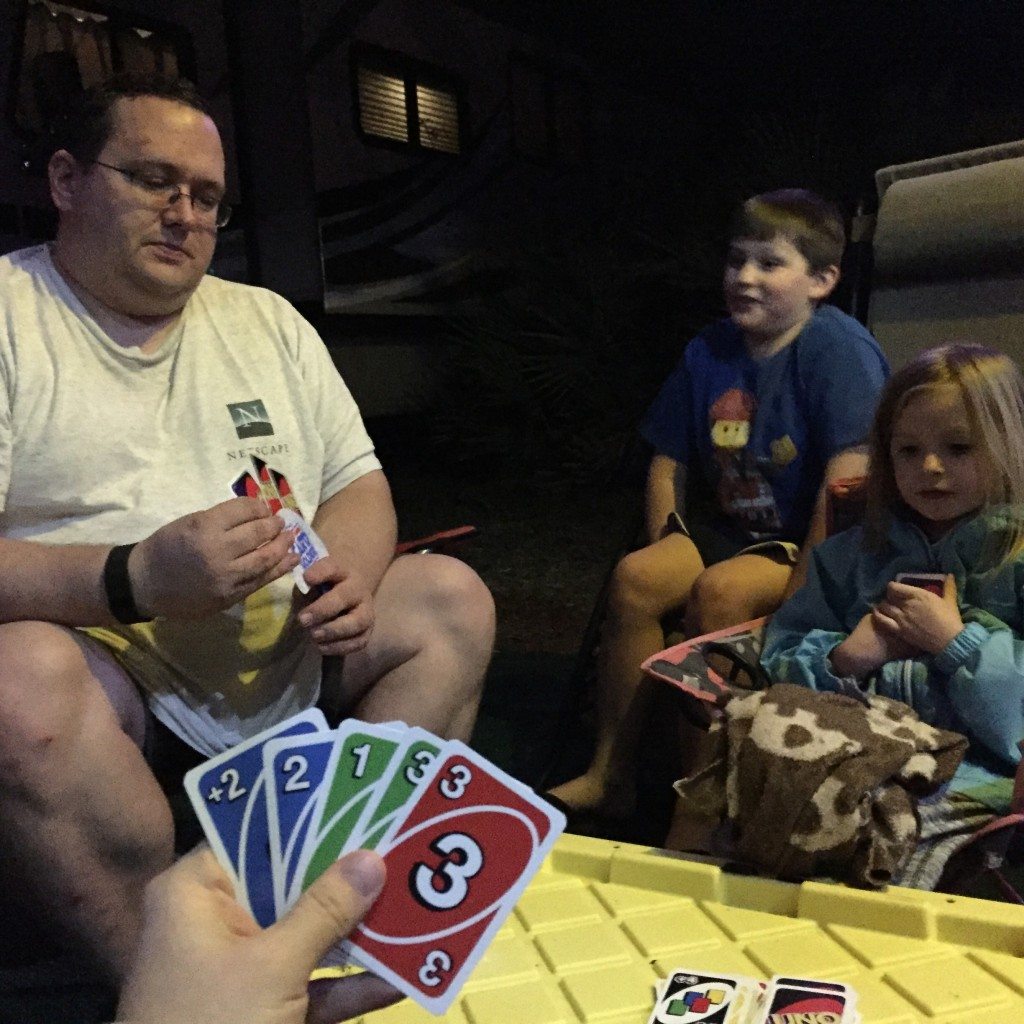 the girls, taking their shallow bath. despite anna's expression, they love shallow baths, just not being photographed during them.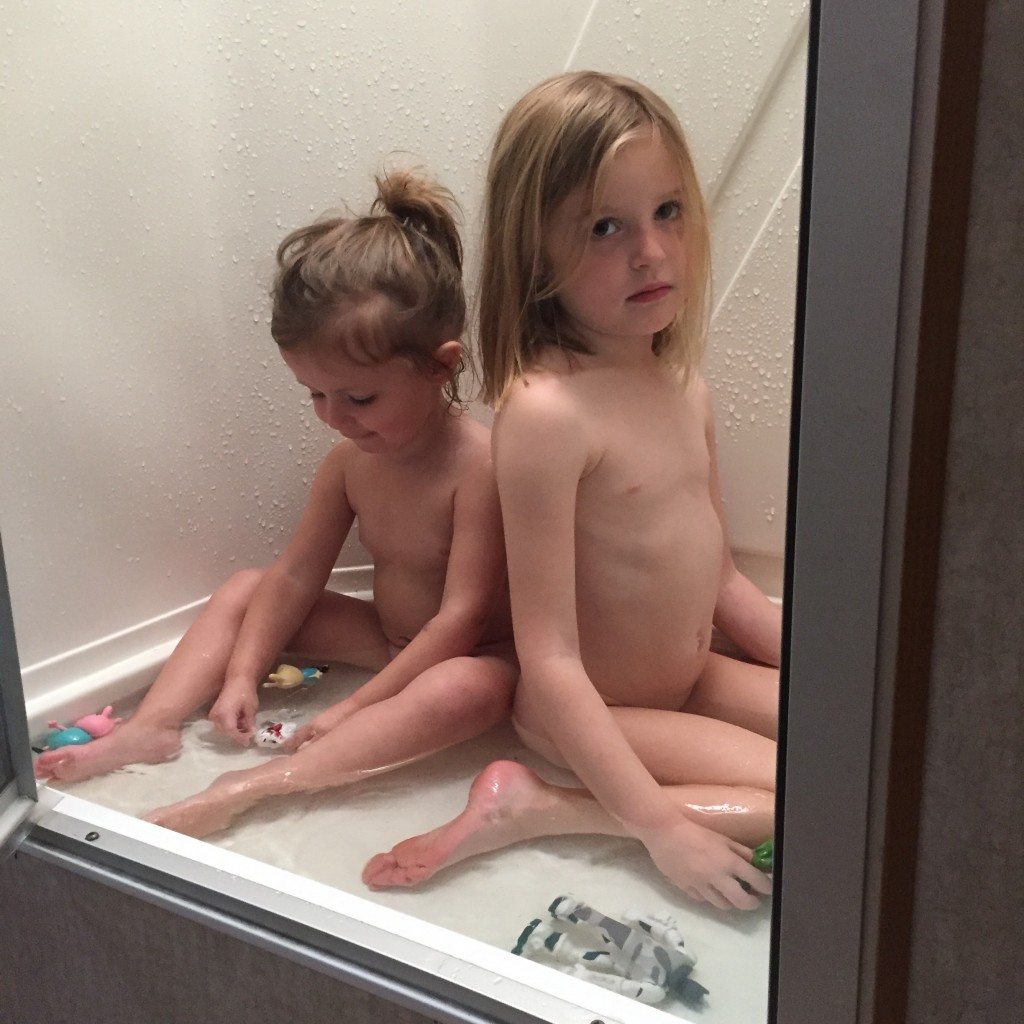 the place we are now is part of a network that we have a membership in. (it's the same company as the place we have gone tent camping at in nc a number of times). there's a LOT of families similar to ours. "fulltimers" or "fulltime RVers". the weather has been mostly fantastic. and we have been having a great time. one our first full day, we set out to check out the playground…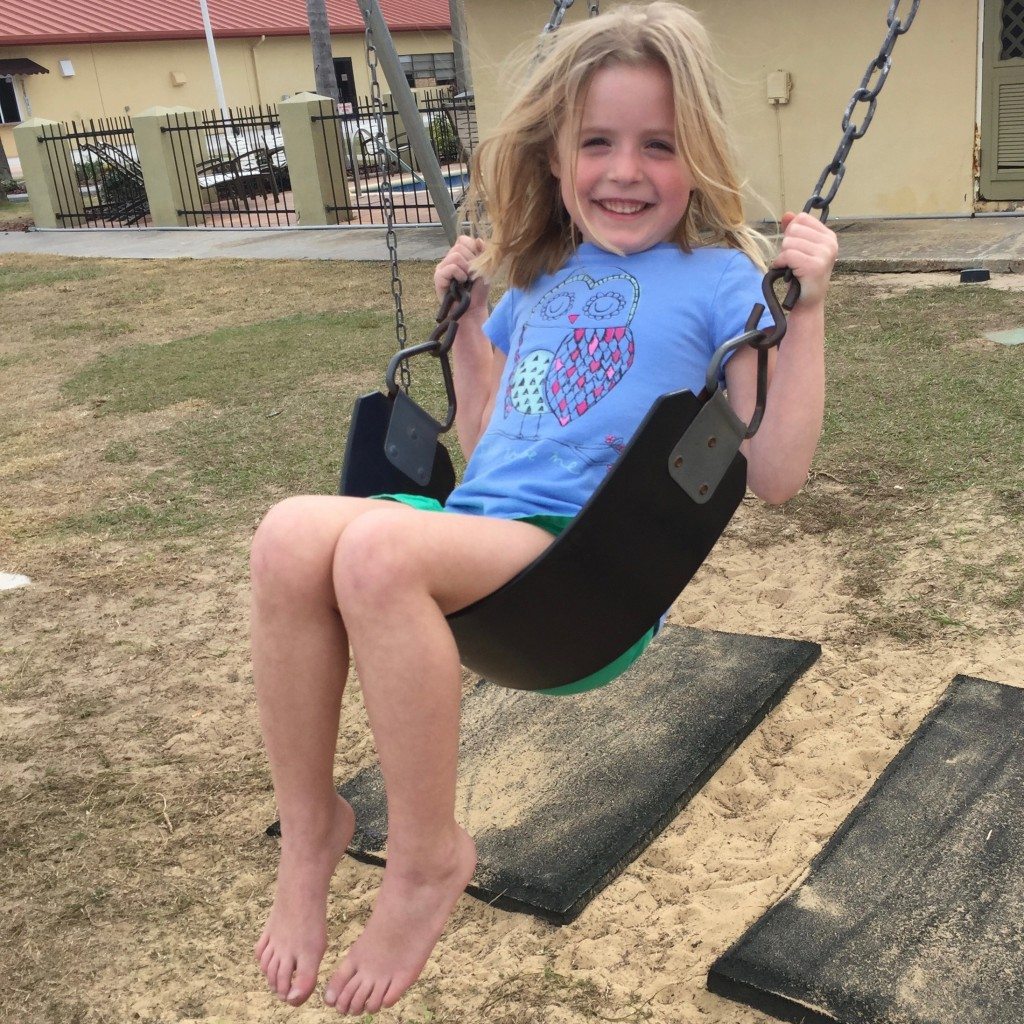 derek and isaac played giant chess.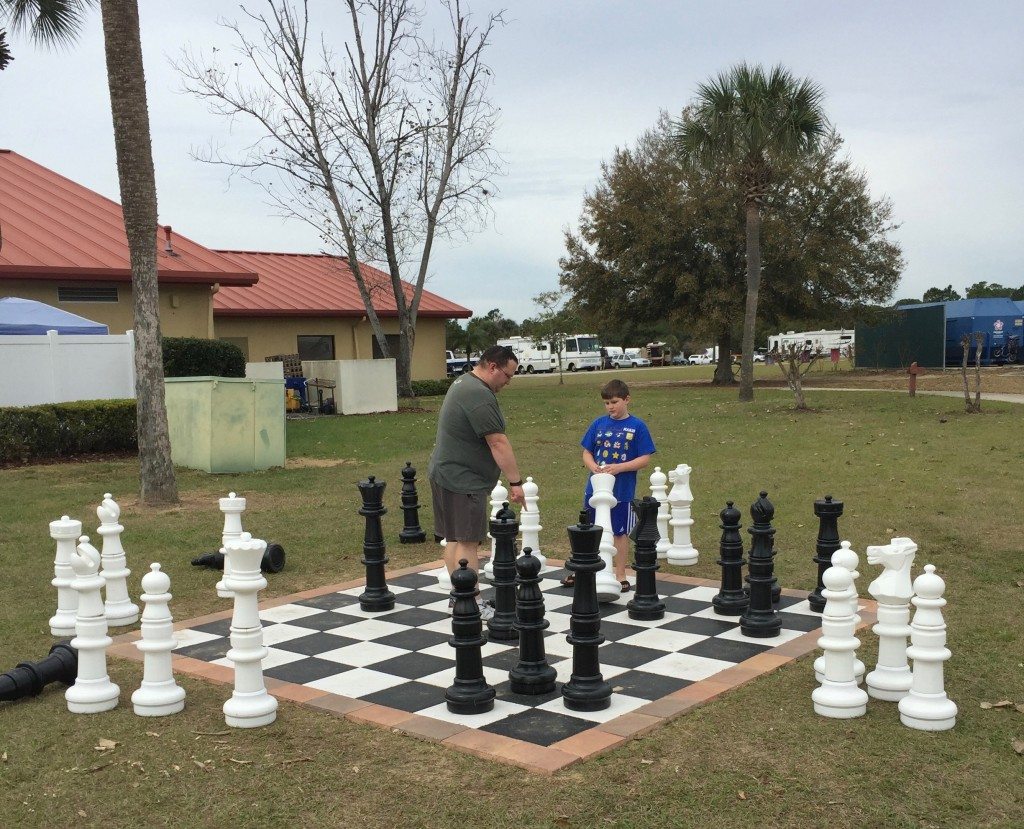 and derek and anna went fishing. this was her big bass catch. she's an old pro.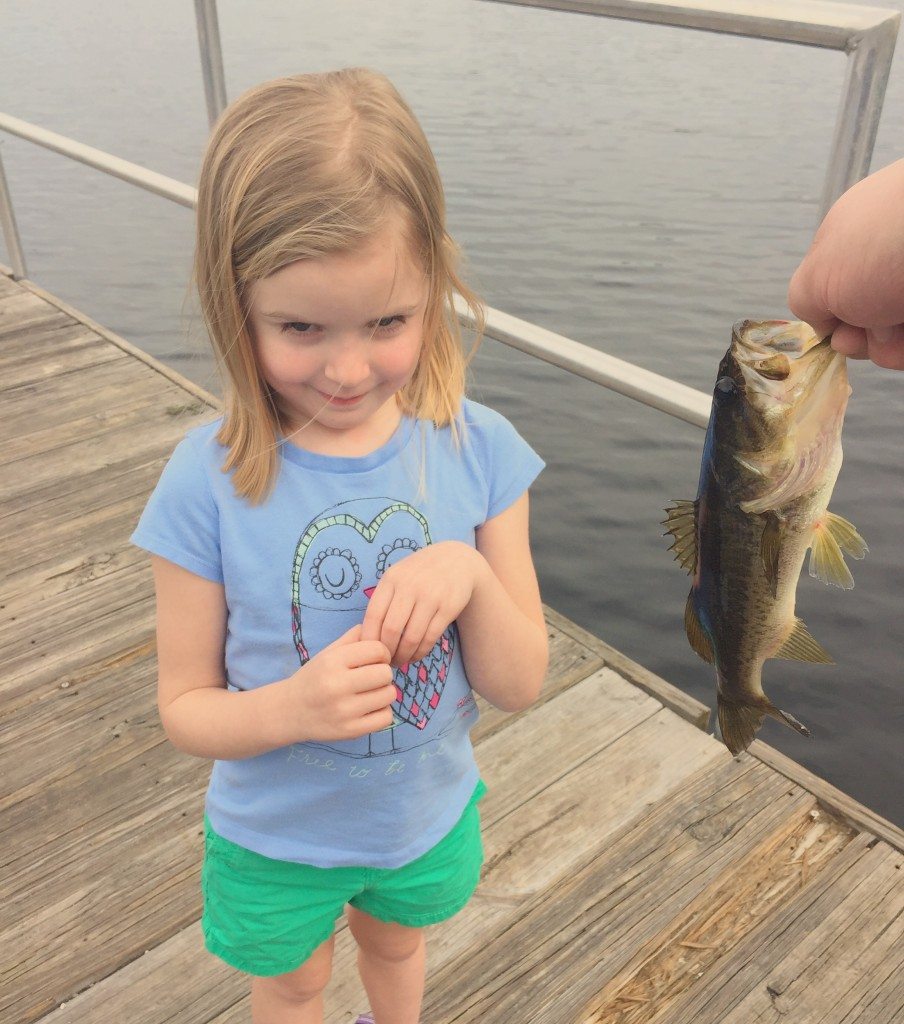 crazel naps hard on our adventurous days. (i'm not sure which day this was, though).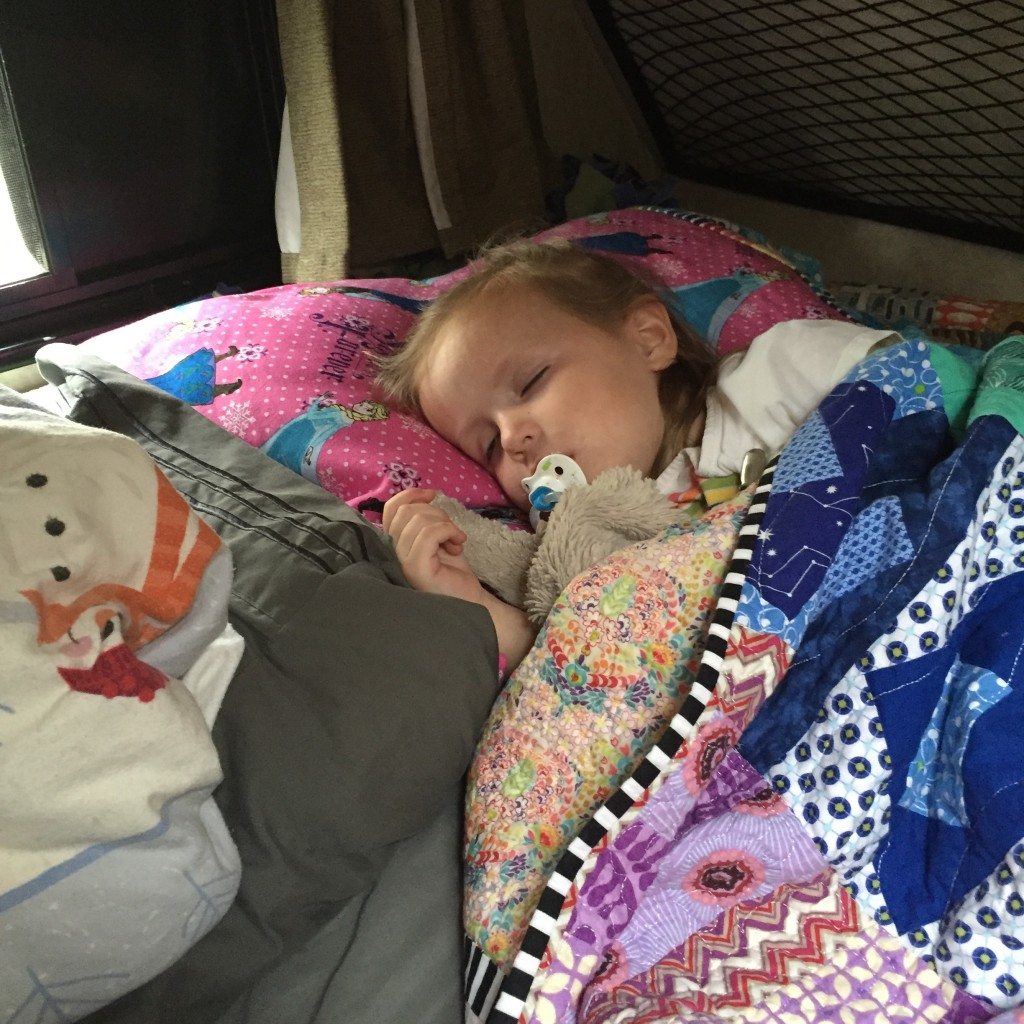 i've completed 55 hexies so far. this thing will take forever. which is good, because i have all the time in the world.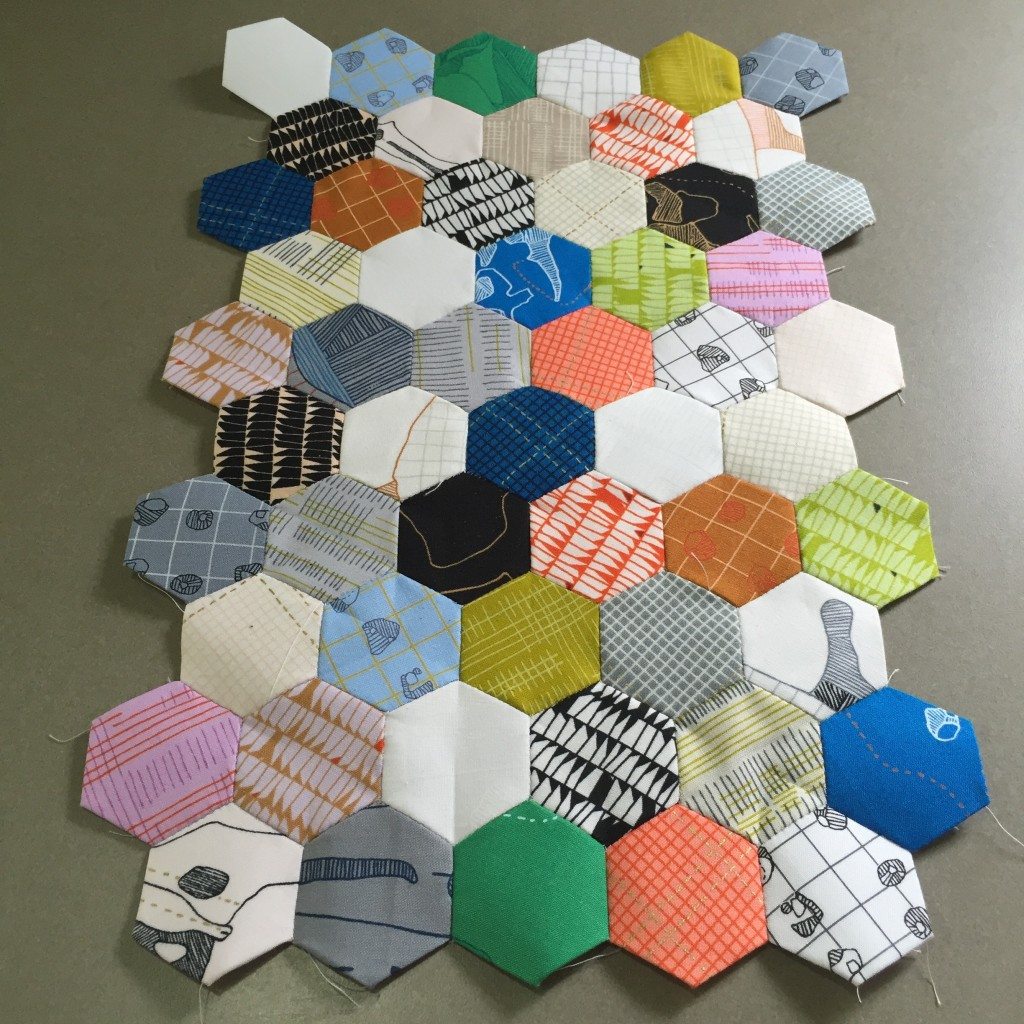 mornings with hazel. we have been waking up late. the camper is so dark when we close up everything that it's hard to tell when it's morning. she and i hang out in the big bed until one or both kids wakes up to join us. we like to peek out the window and see if there's anything fun happening on the path that runs behind our camper.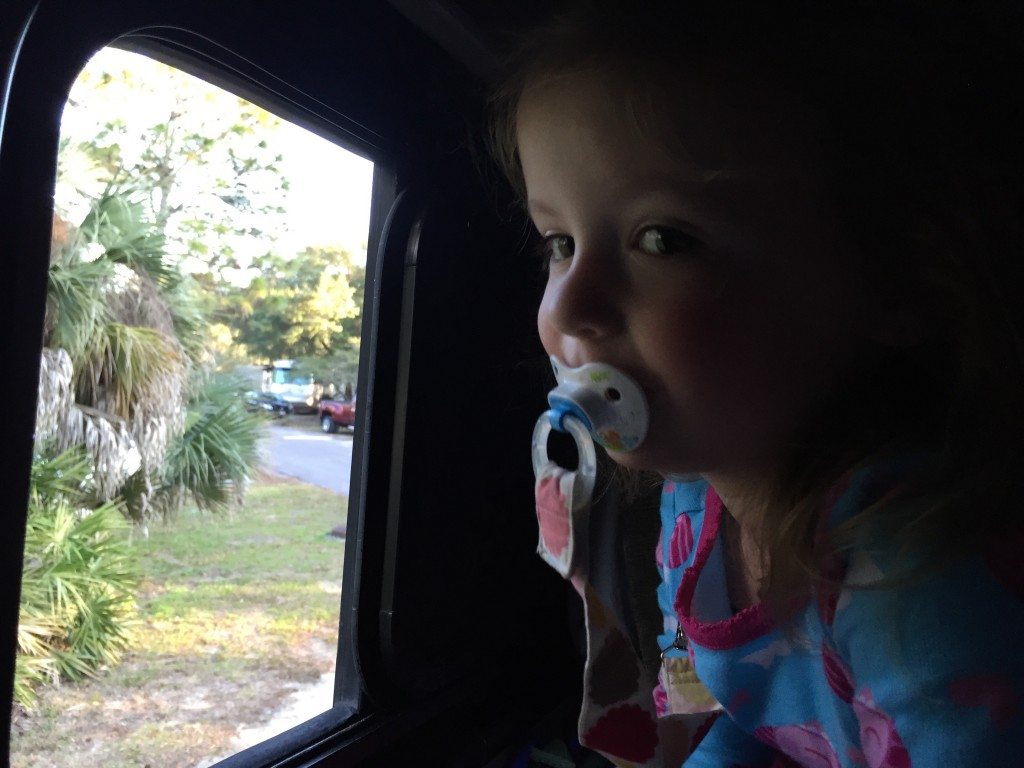 i can imagine what folks passing by think of this little face staring out at them.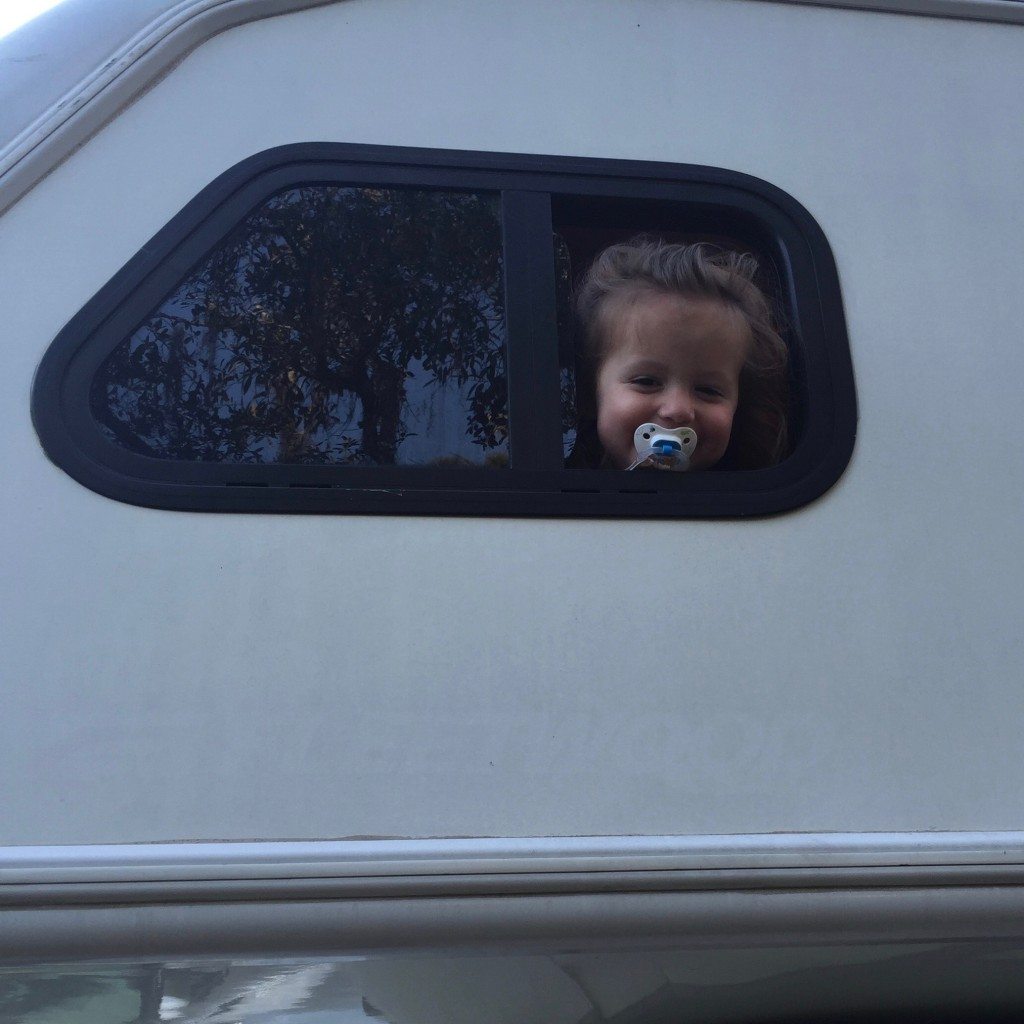 oh. school. we have been hit and miss. on days when we have adventures, we just skip it. because it takes too long (with all the whining) and then we don't leave enough time before hazel needs a nap. but on our stay-at-home days, we manage. isaac is doing math and language arts. and anna does math and then just reads with me for a bit and on her own for a bit. i should have packed more books, because frozen is getting old. we've also been reading "indian in the cupboard" together.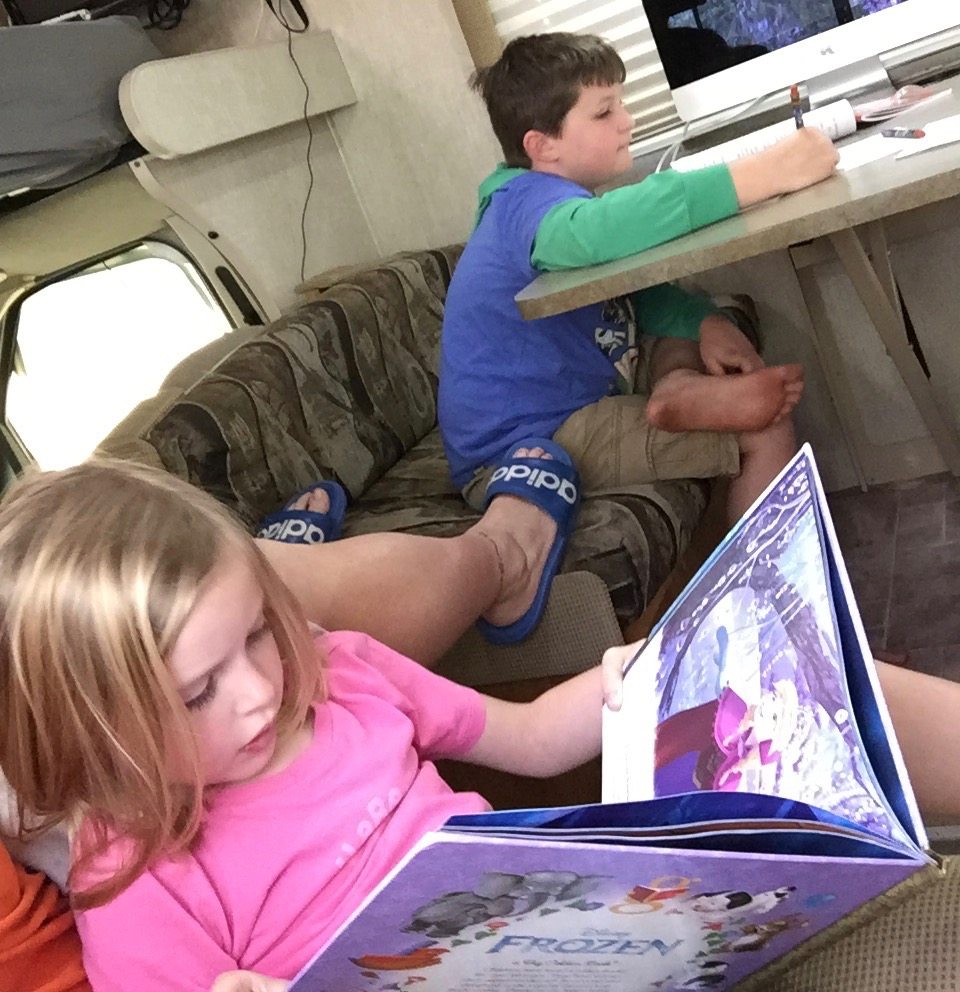 more crazel naps. 🙂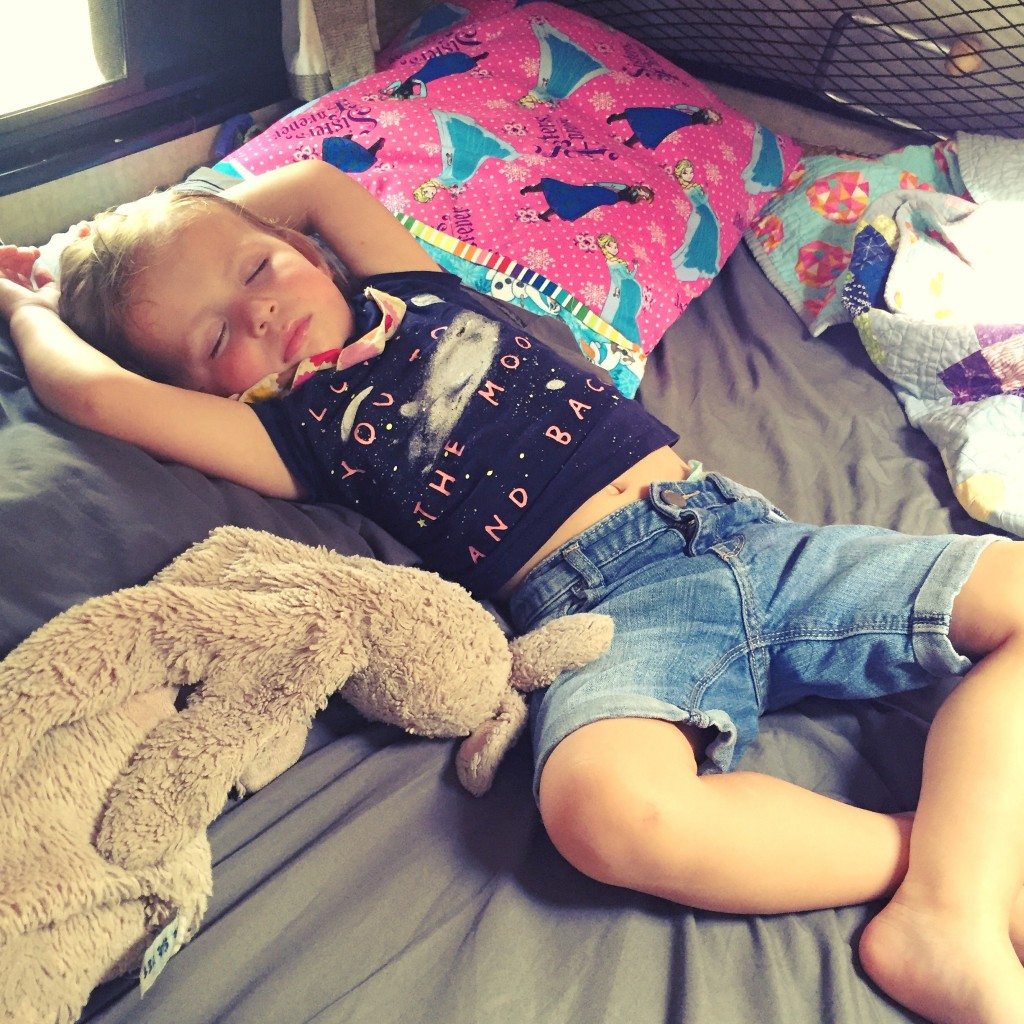 it actually warmed up enough to hit the pool for a couple of days. hazel is crazy.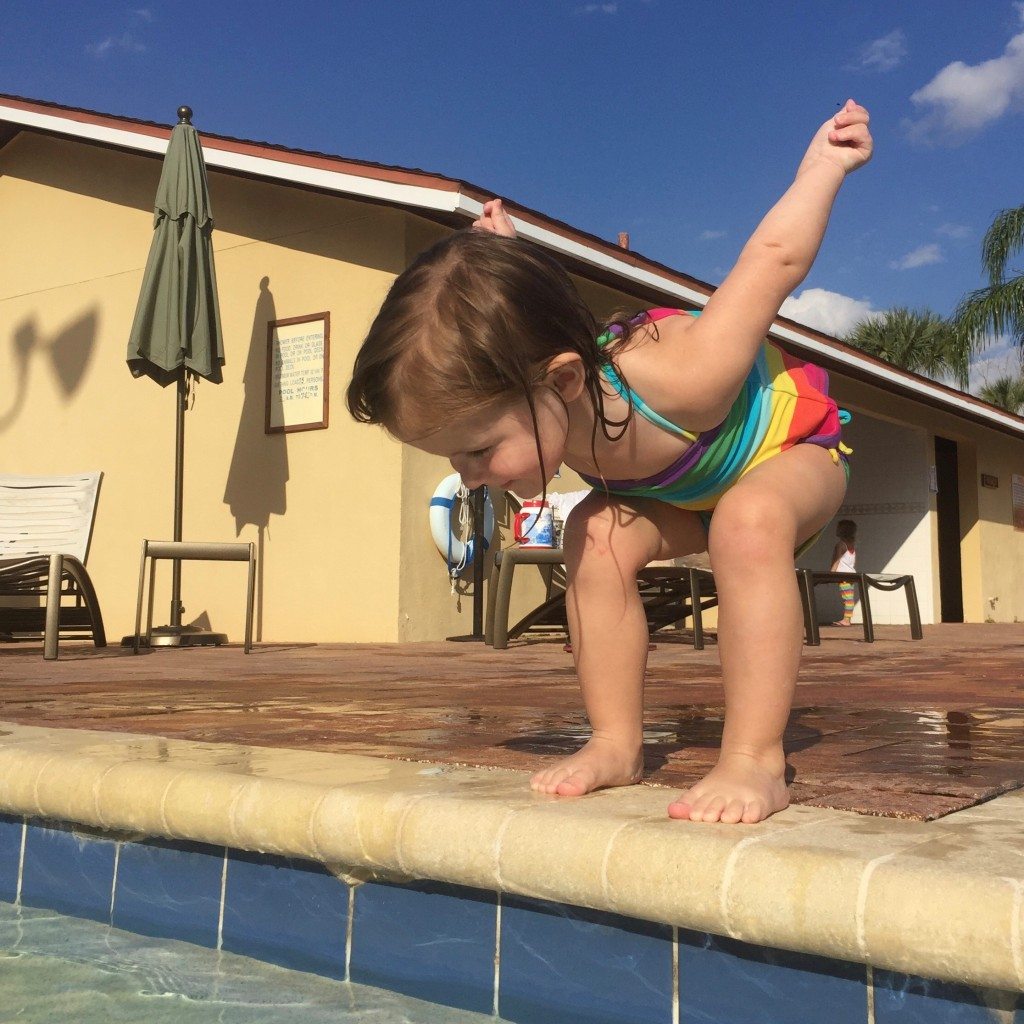 the girls. heart.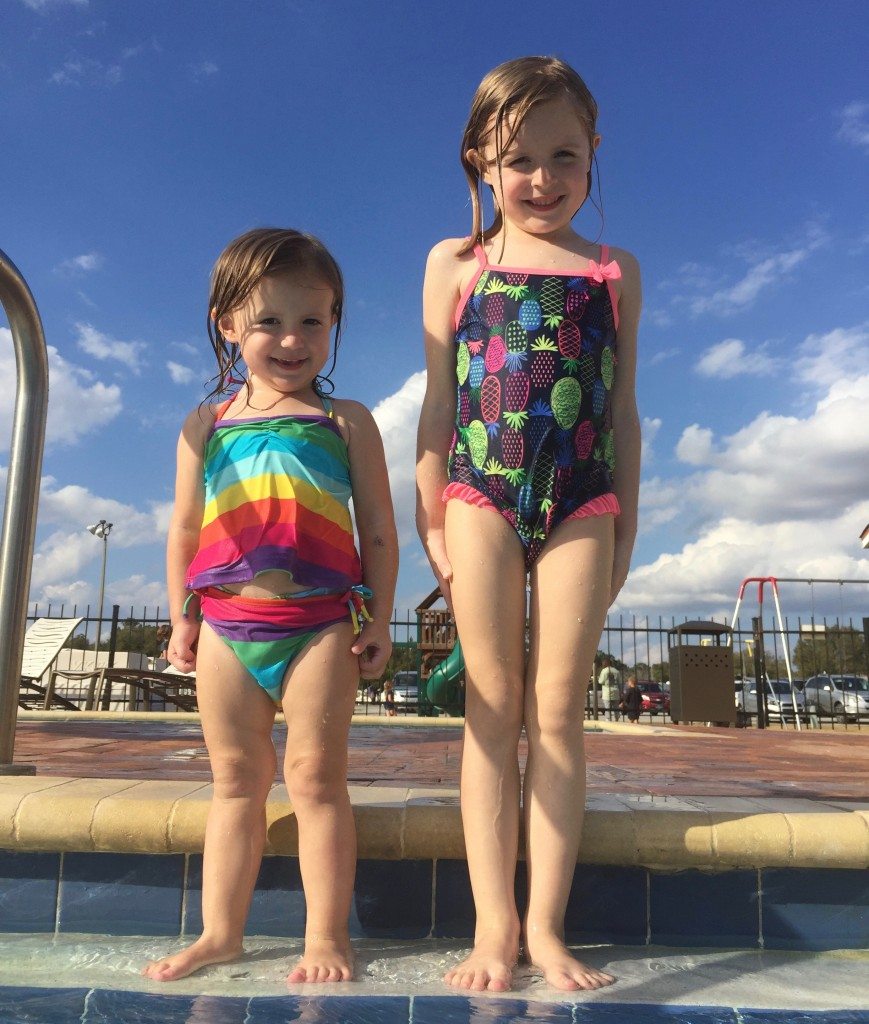 (i have no pics of the boy, because he was off and running with a pack of splashing boys and i wasn't going to get close enough with my phone to attempt a pic. maybe next time.)
we still have moments of complete frustration and insanity. anna hates when isaac makes gross sounds. and they both like to hum or sing mindlessly, which drives the other one crazy. but, i have been pleasantly surprised and how much more they like to play together. even with hazel in the mix.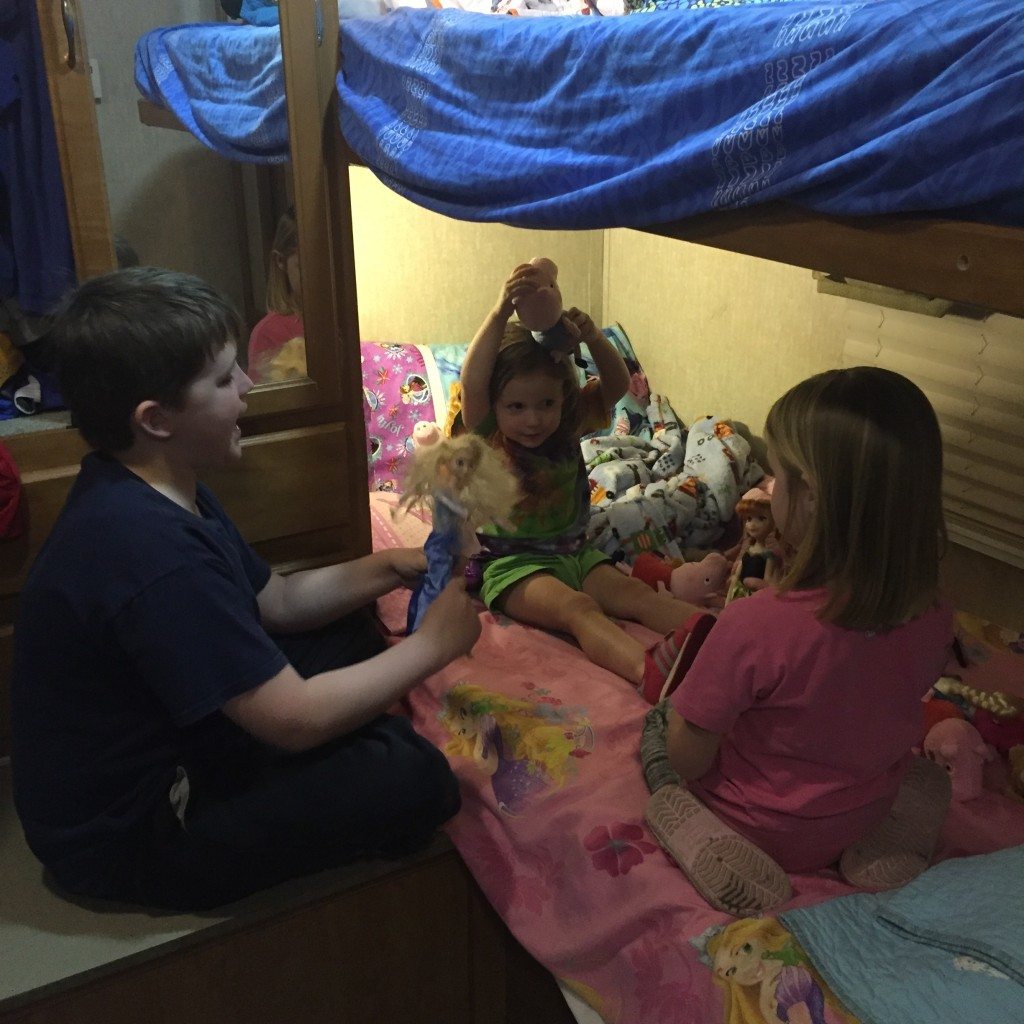 the preparing of meals has been hit and miss. our fridge is soooo small, that we don't have much room to plan ahead. and we run out to publix for groceries and it's just as easy to get an $8 sub for derek and i to split as it is to get meat and veggies to grill. and cheaper. so, we have probably been eating takeout or actually out more than we would like. but, we have breakfast down pat, thanks to this sweet griddle.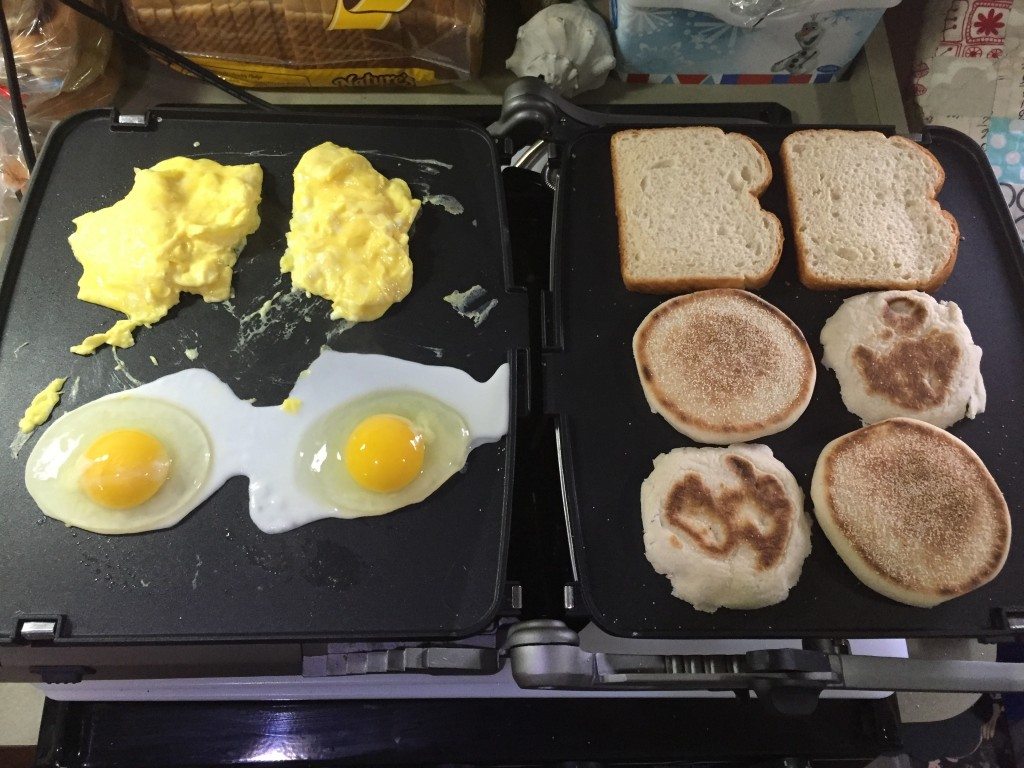 we had been eyeballing this giant ice cream cone shaped ice cream shop everytime we passed by, so one night i convinced derek that we needed to go. and it was just as good as i had hoped.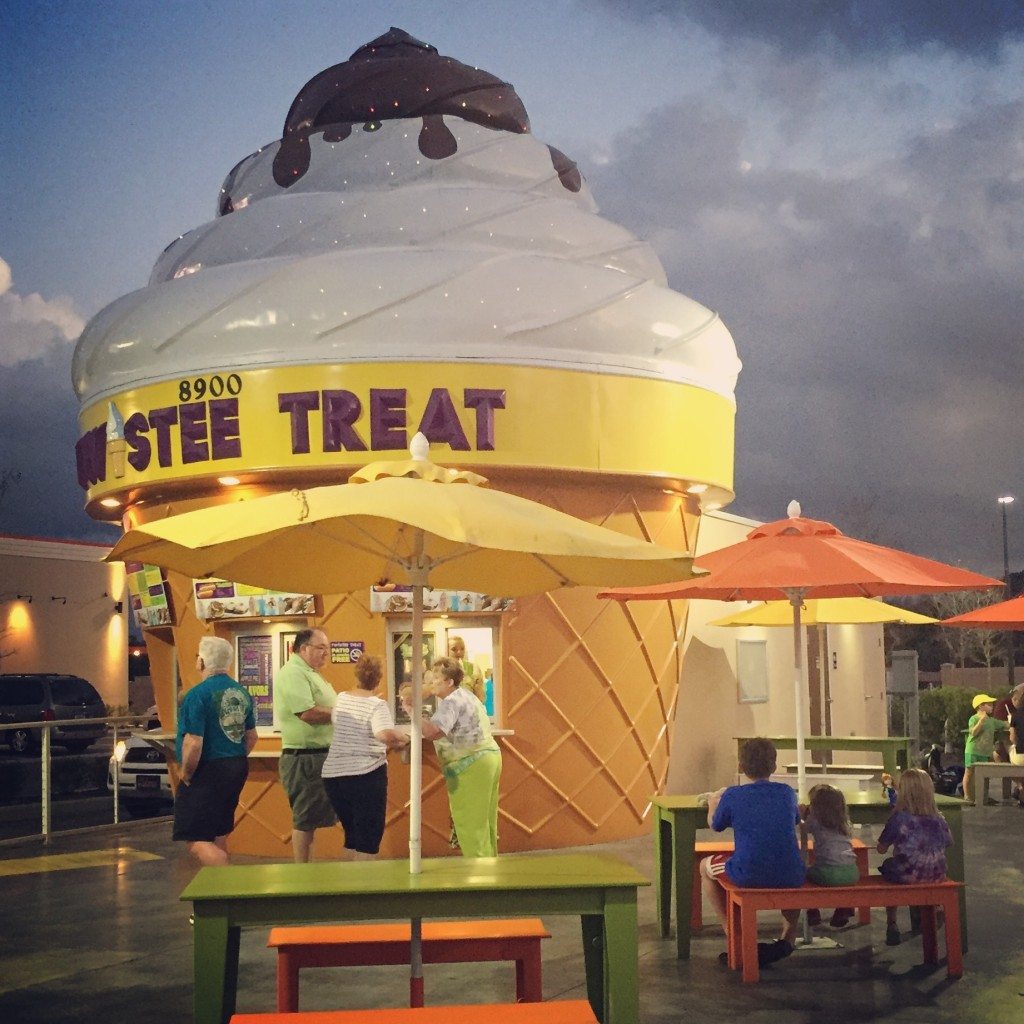 so, derek joined this massive facebook group of full time families staying at this particular campground. one of the moms organized a group of folks to go to skyzone trampoline park during their "homeschool hours" on one of the days last week, so we made a go of it. i met a few moms, but mostly argued with my kids, because naturally, there wasn't a moment that they all wanted to be there. someone was always whining that they wanted to go home. but, they all each had moments of fun too.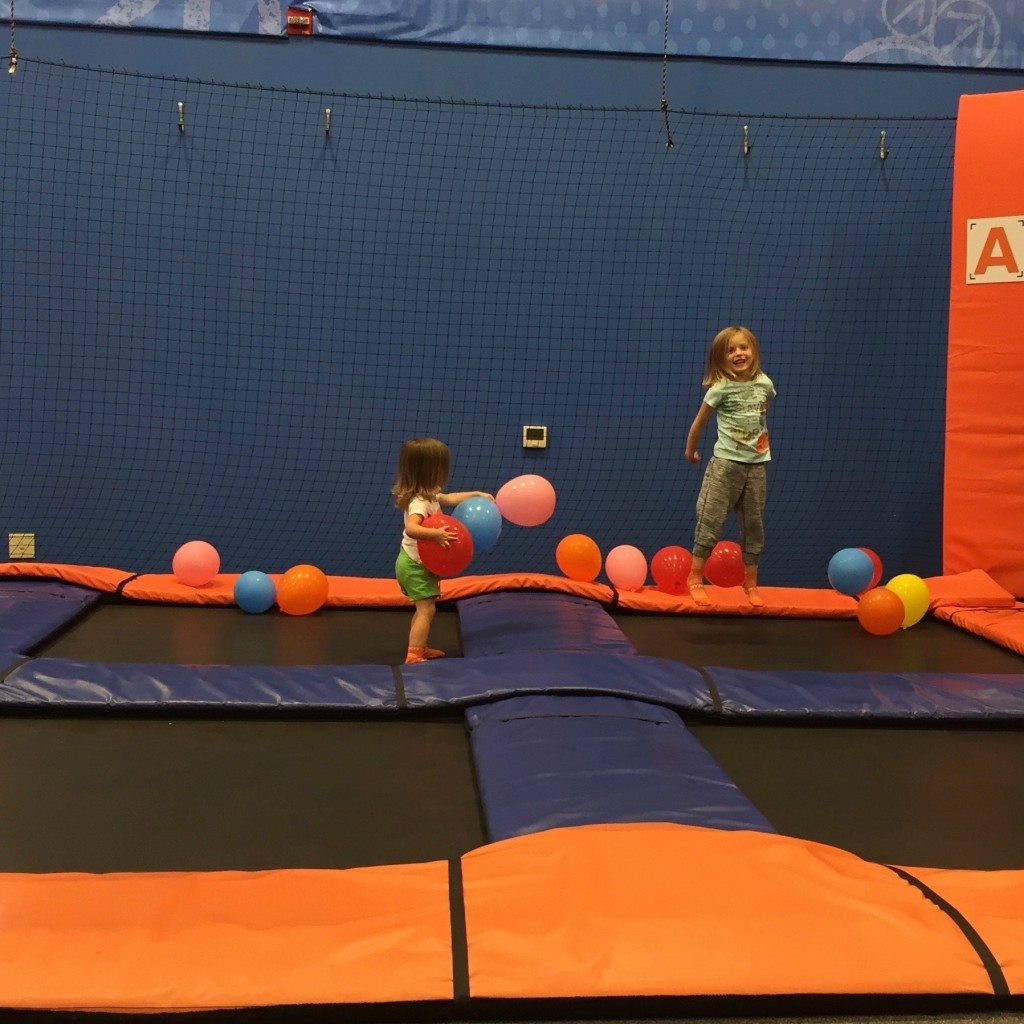 isaac was sure he was going to die at one point, because he was so hot. but, he settled back in.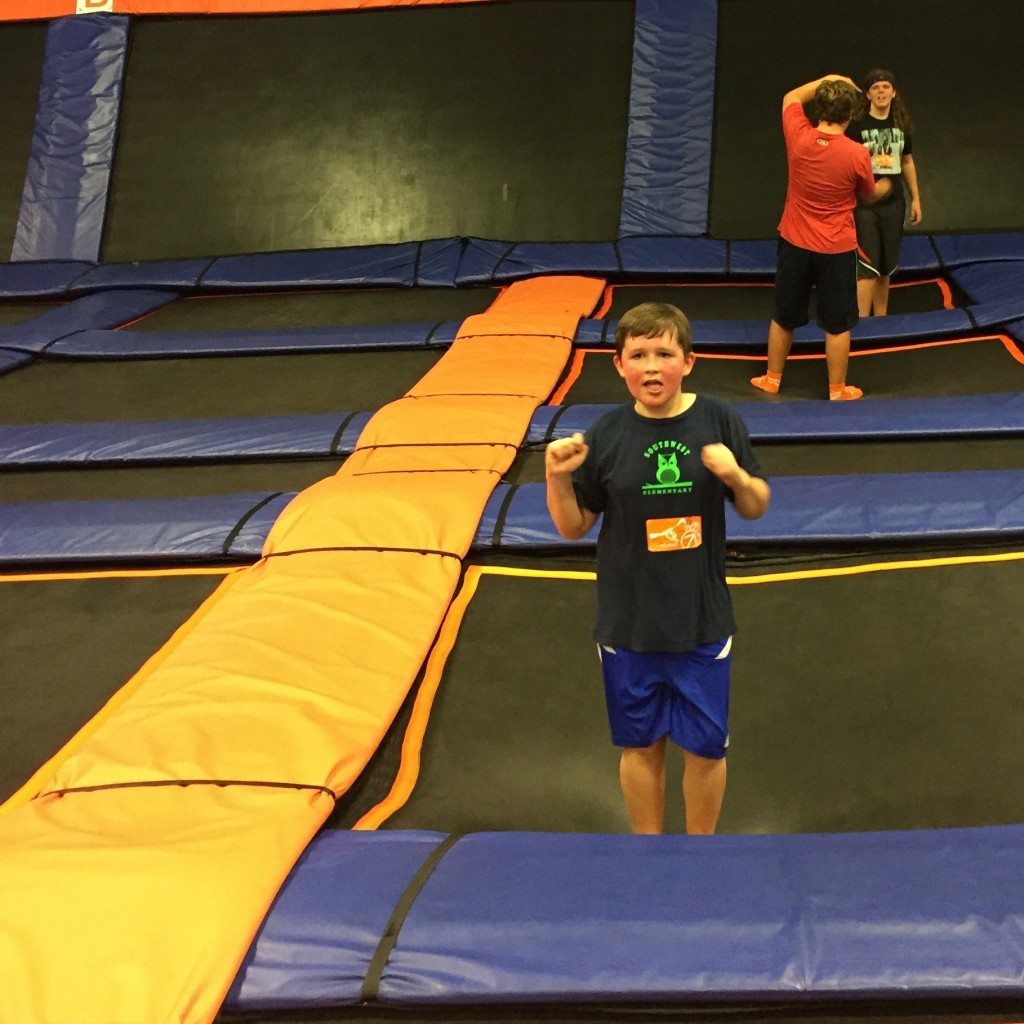 while we are having adventures and playing, derek is working. i try to get the kids far away as much as possible, but when hazel naps, it's not possible. so, we attempt quieter things or go outside with toys and hope for the best. we have some neighbors that we really like, so they have come over to play some, too. they have SEVEN kids. yikes. anyhow, legos under the awning has proven to be a winner.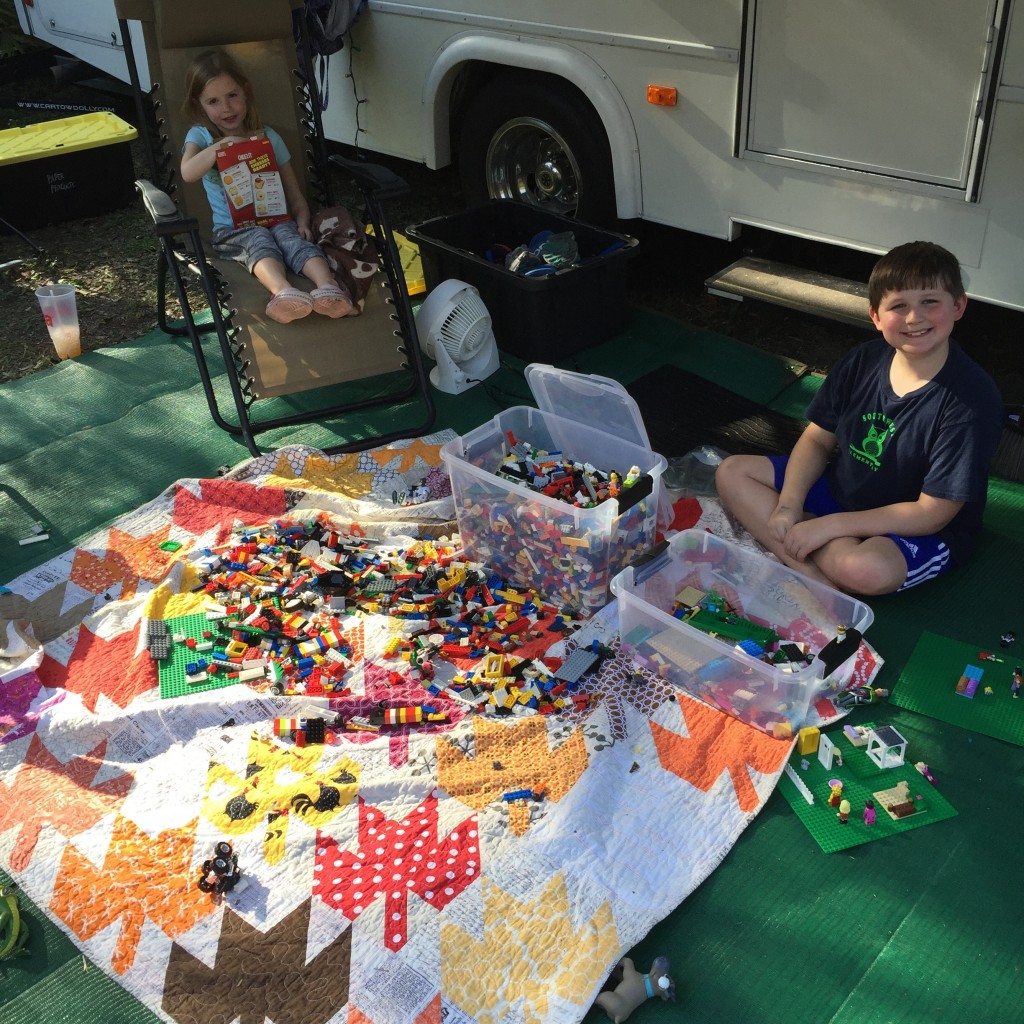 mi familia.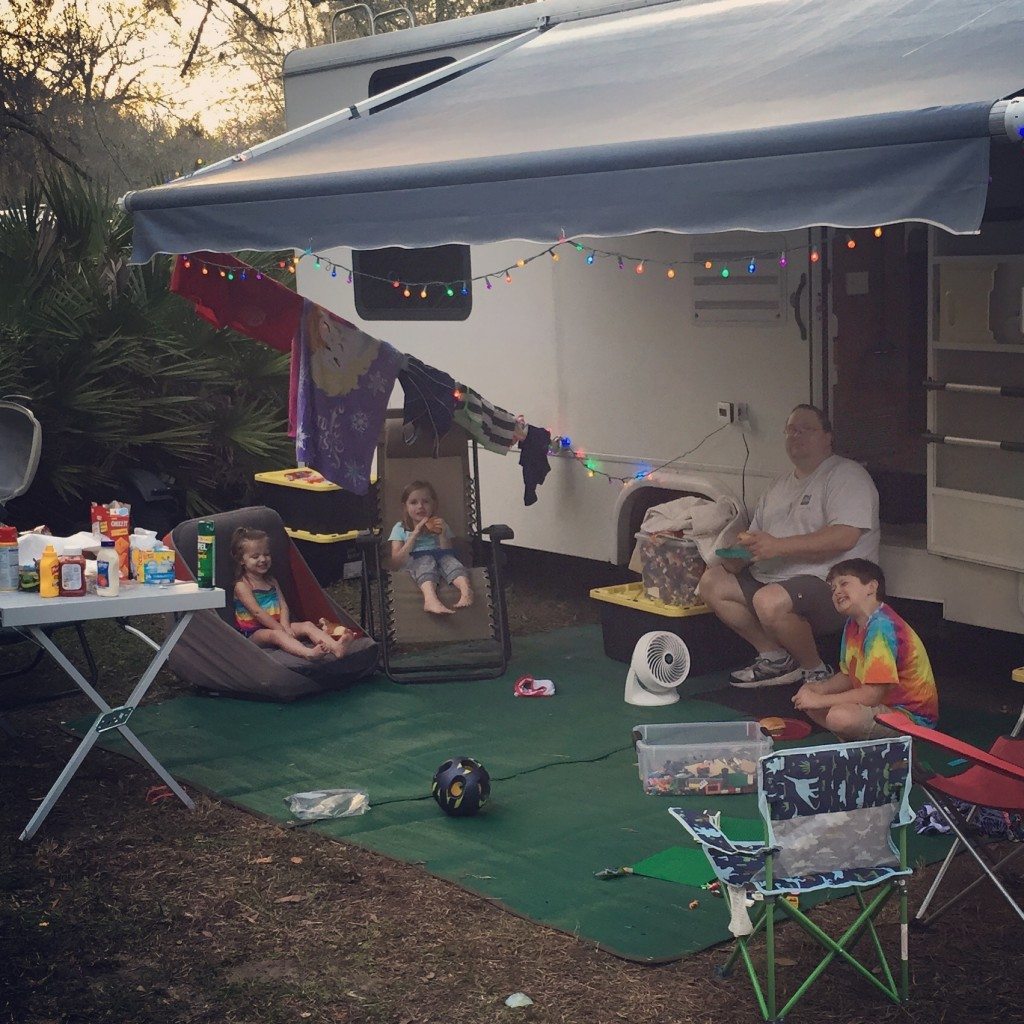 this kid.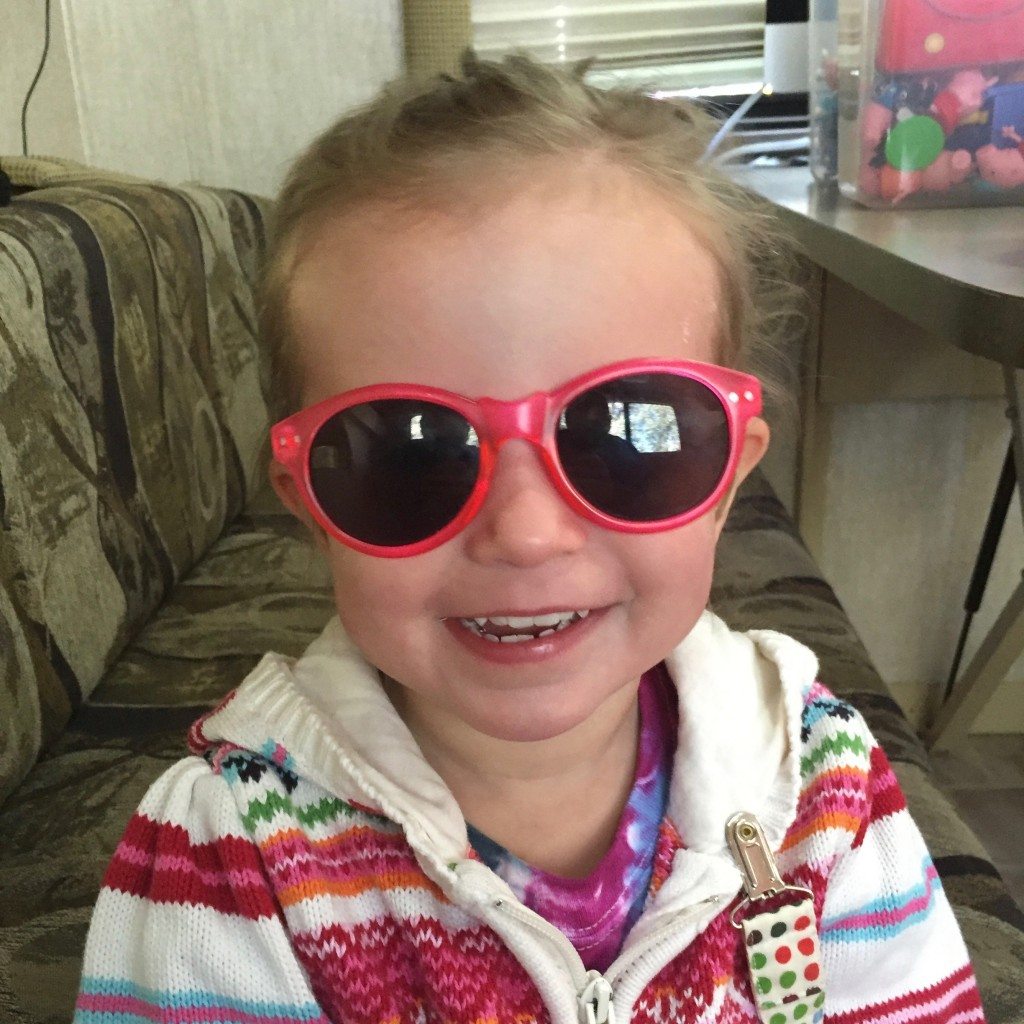 oh isaac. everytime we do school, it's an epic struggle. he hates division. and that anna doesn't have to do as much. and that i help anna more than him. and that he has to write out the math problems to do them. i think the inconsistency in when we do school is partly to blame. so, this week, i'm going to attempt to do it daily (except for friday when we go to LEGOLAND!!!).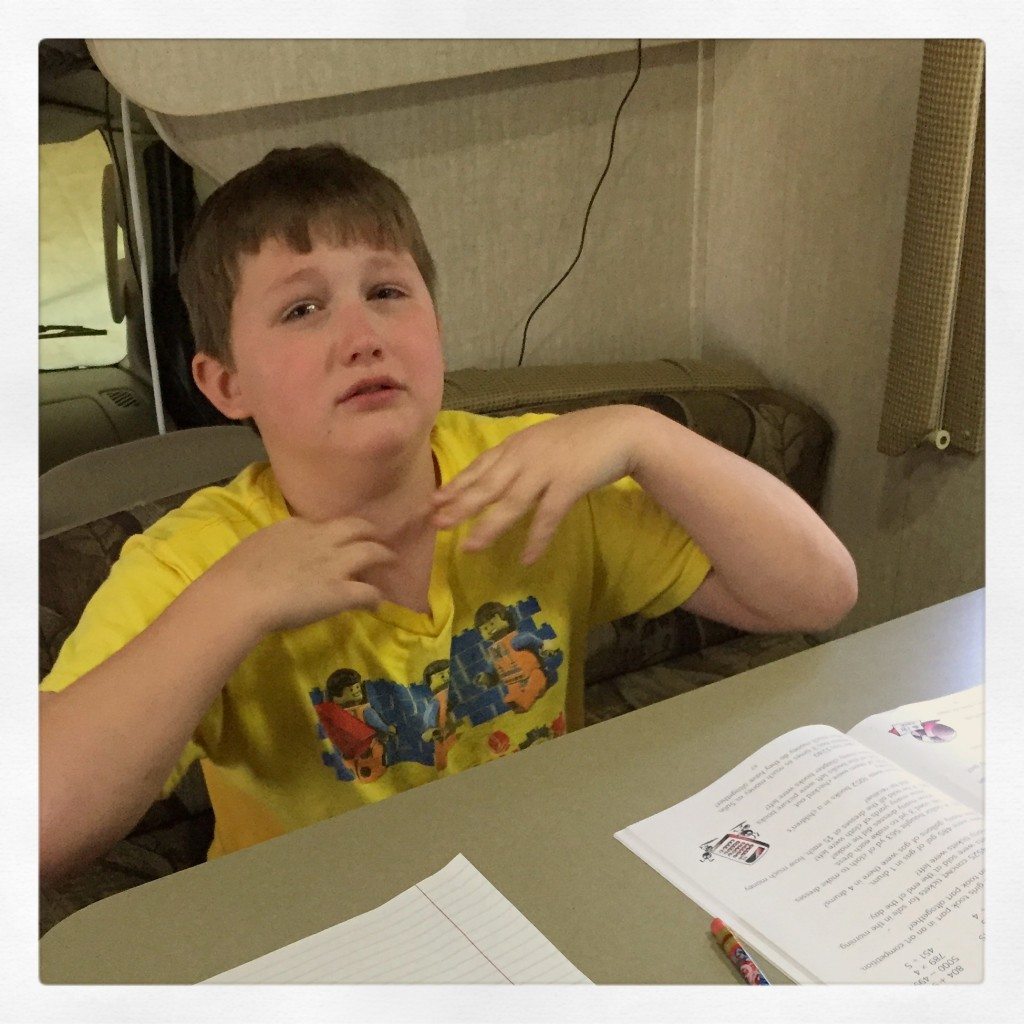 more morning window peeking.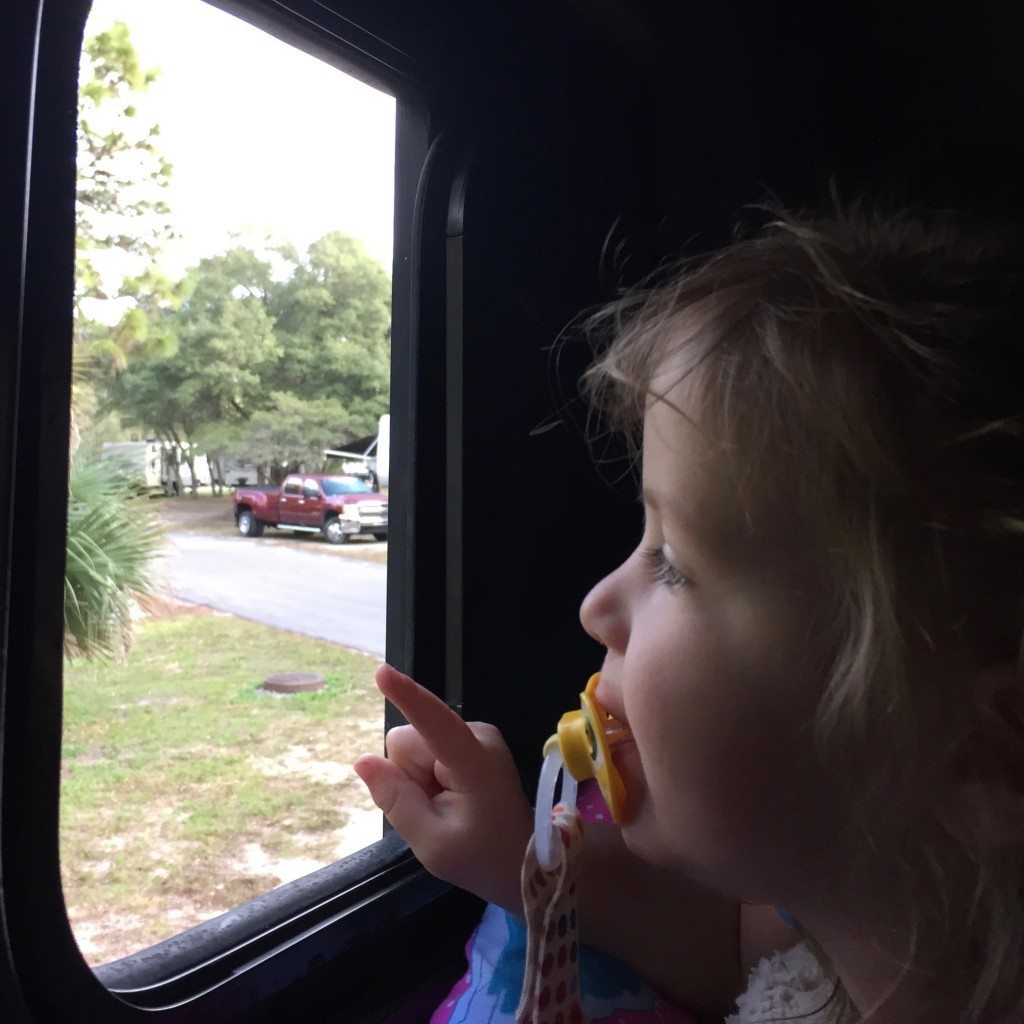 saturday morning pancake breakfast. and coffeeeeeeeee.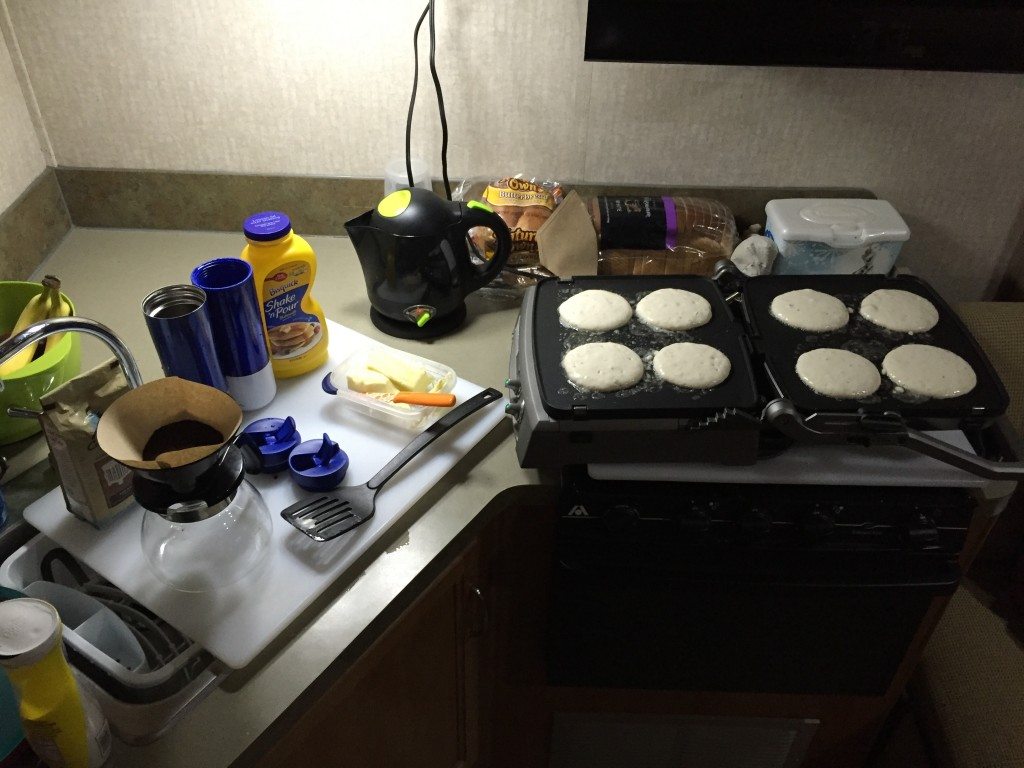 oh my goodness. we went to "sr tequila" mexican restaurant yesterday for lunch. when we walked in, it was empty, so we were a little worried. but, holy moly. there was SO much food. and it was SO good. and SO cheap. these are my nachos. i ate way too much, but i have no regrets.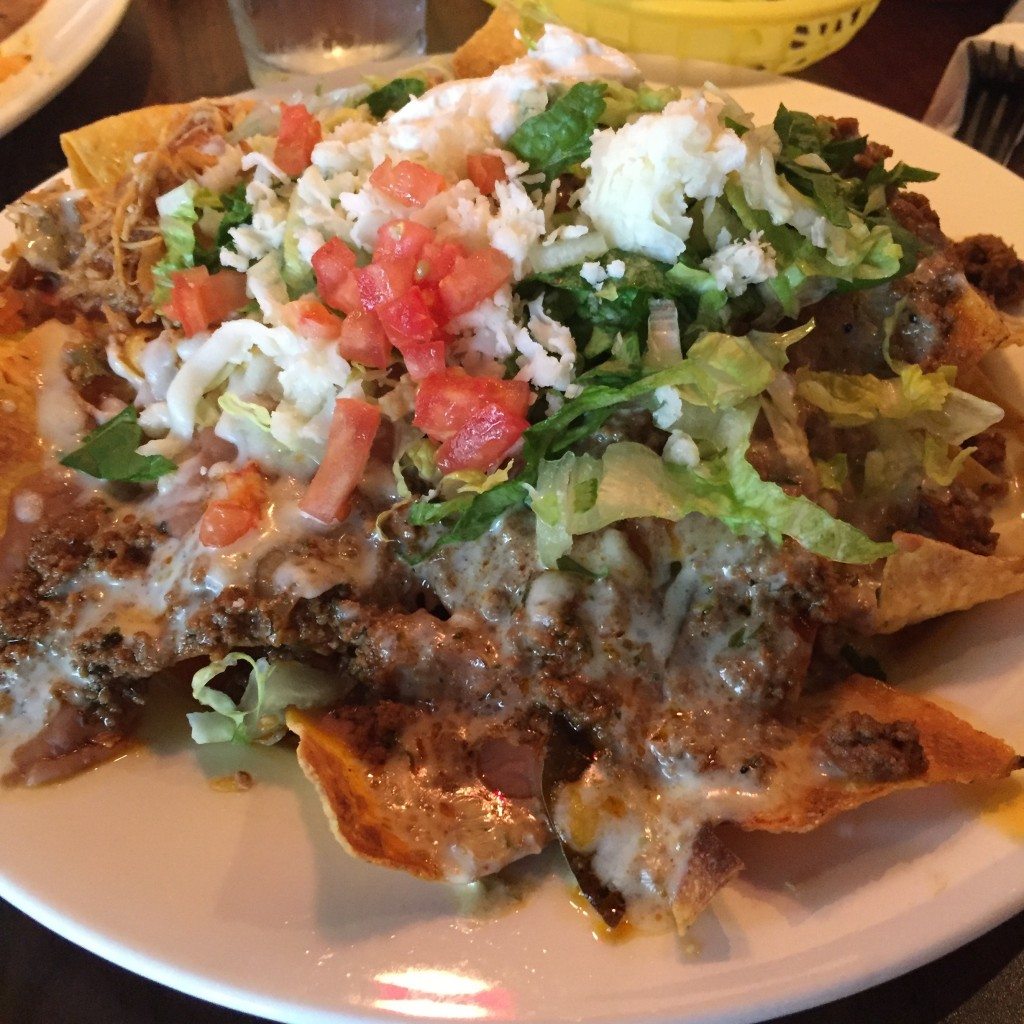 it was a rainy and blah day yesterday, so we busted out some minecraft lego sets, and the older two kids went to town. and now, our only table is covered in legos. (in fact, i'm peering through towers of legos just to see my screen as i write this blog).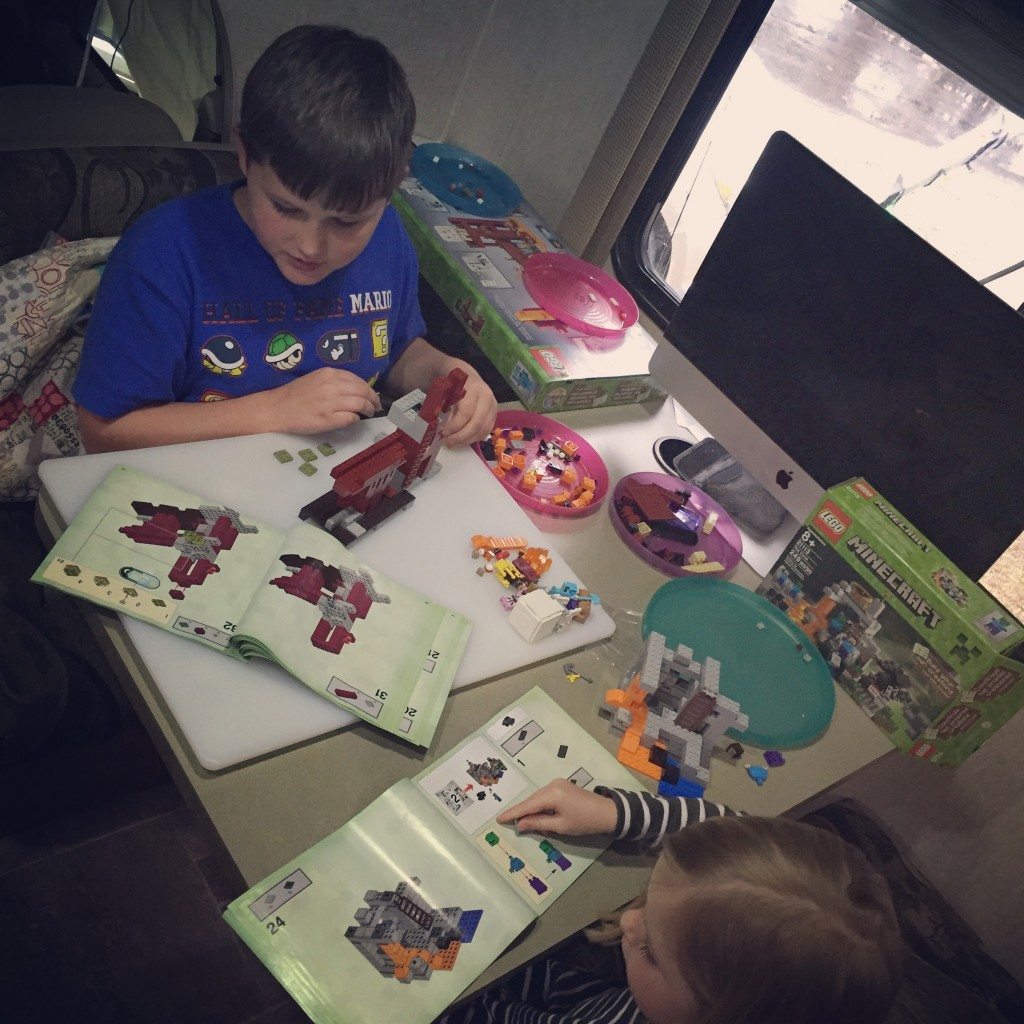 our saturday night was coming to a close as i snuggled in with hazel. and then she lunged forward and hit her head on the window ledge and then so many tears. it hurts just to look at it.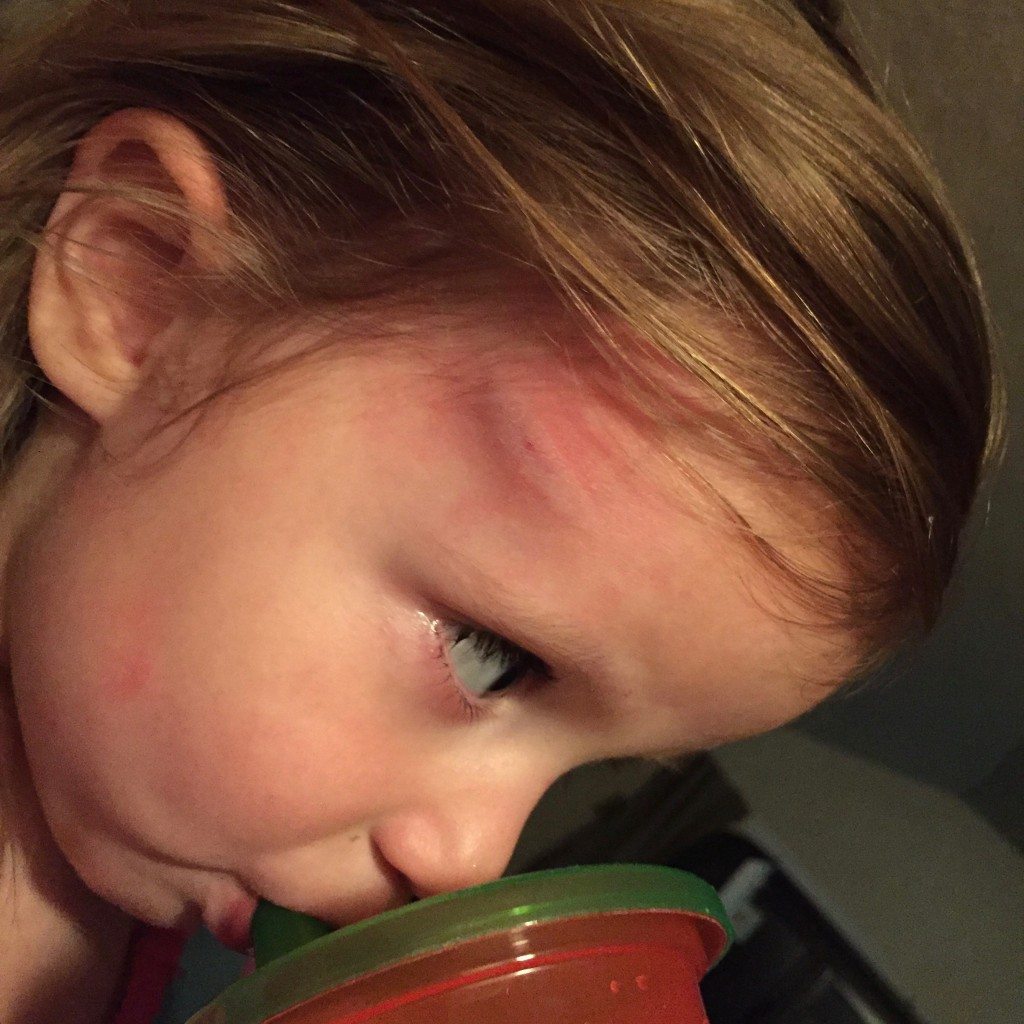 ok. so that brings me up to date with the boring stuff.
i still have to blog about our day at the orlando science museum. and our big hiking day at lake louisa state park. stay tuned….