on our fifth day in acadia (thursday), we took the bus to sand beach to walk along the ocean path trail. our first stop was to see the beach that we went to earlier in the week in the dark.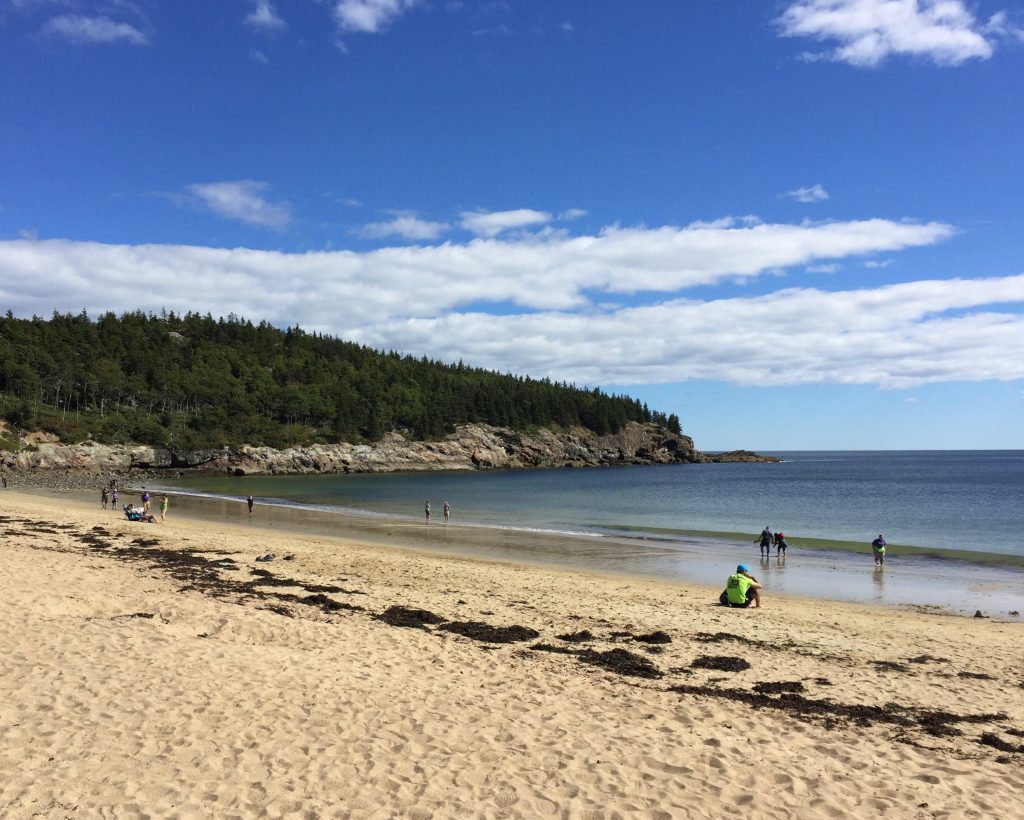 not too shabby.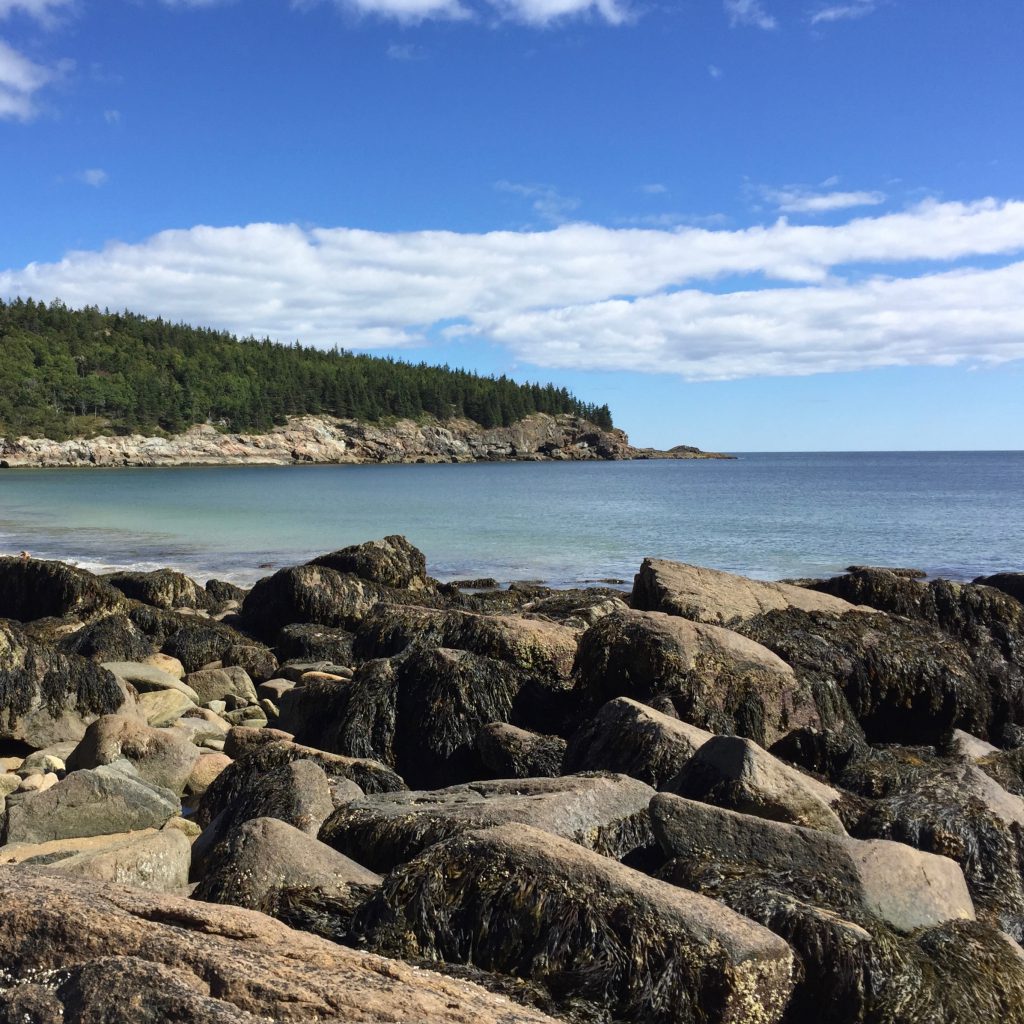 we started our journey, stopping to climb down to the rocky areas a couple of times.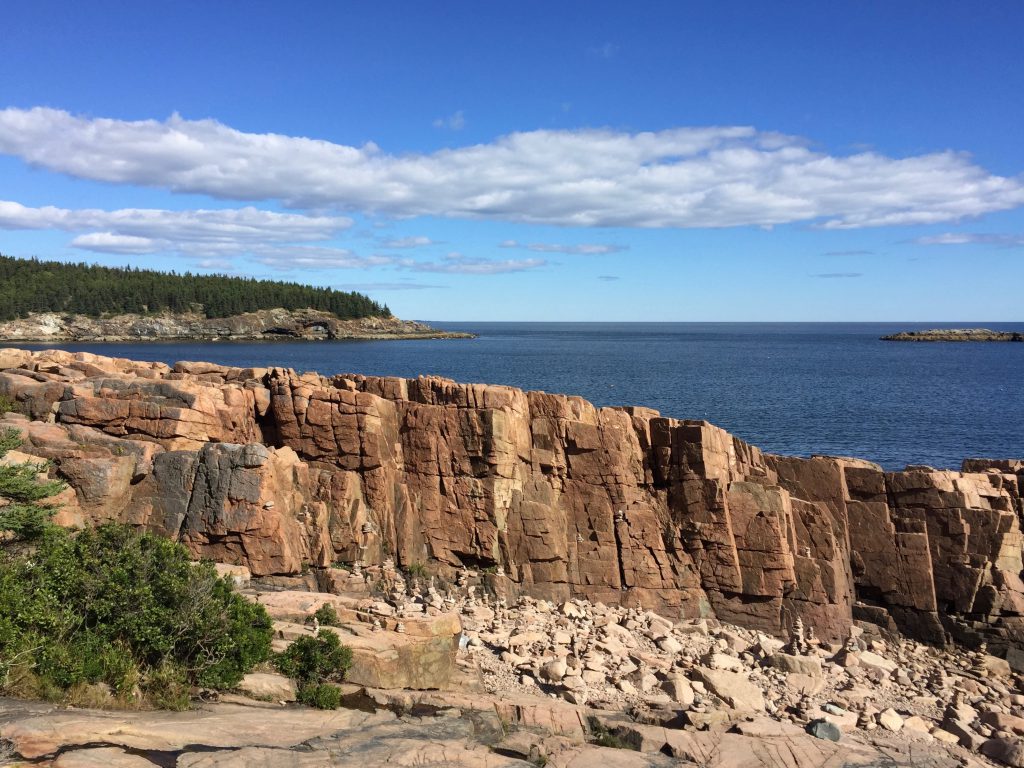 one little covy area had dozens of rock towers. this one was the tallest.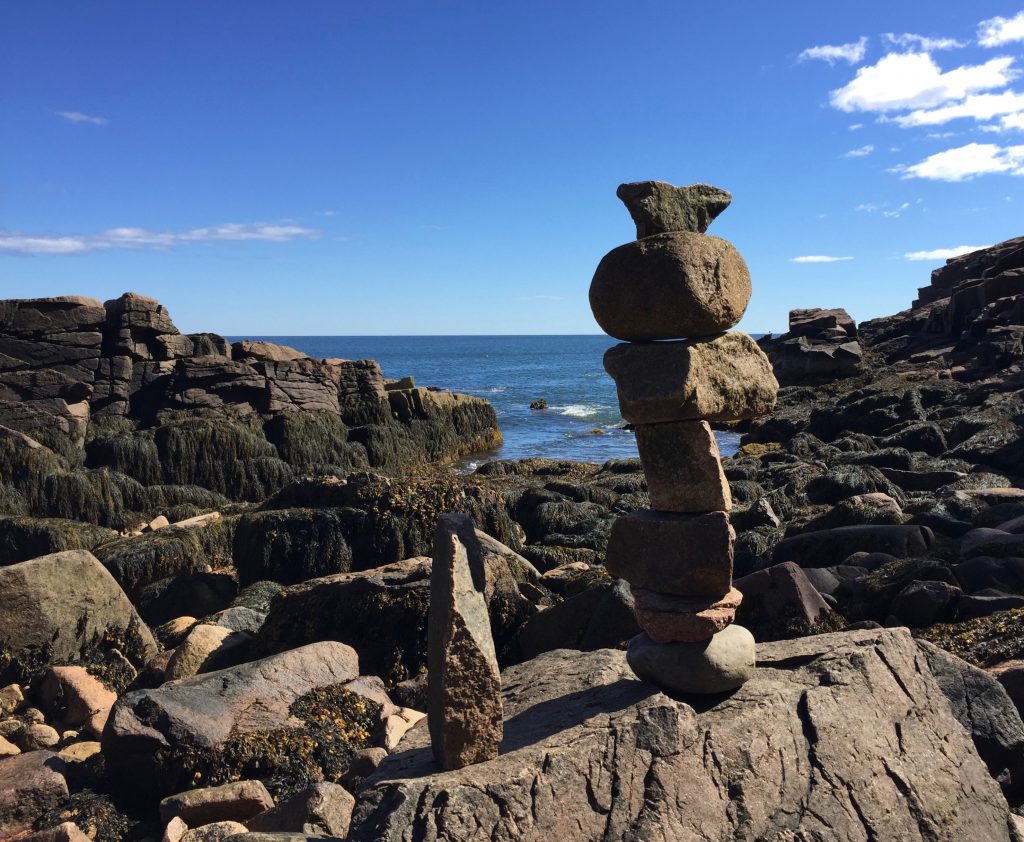 the views were fantastic.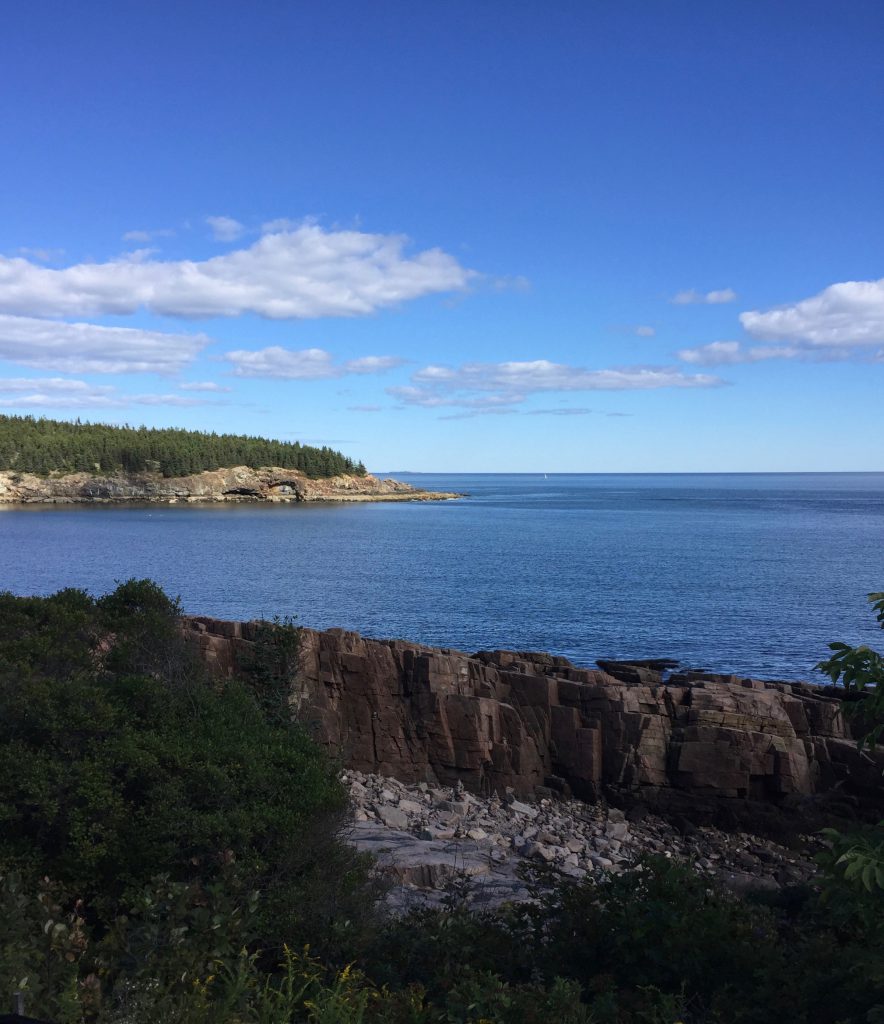 hazel was grumpy to ride in the backpack, but it was a little treacherous for a tiny person.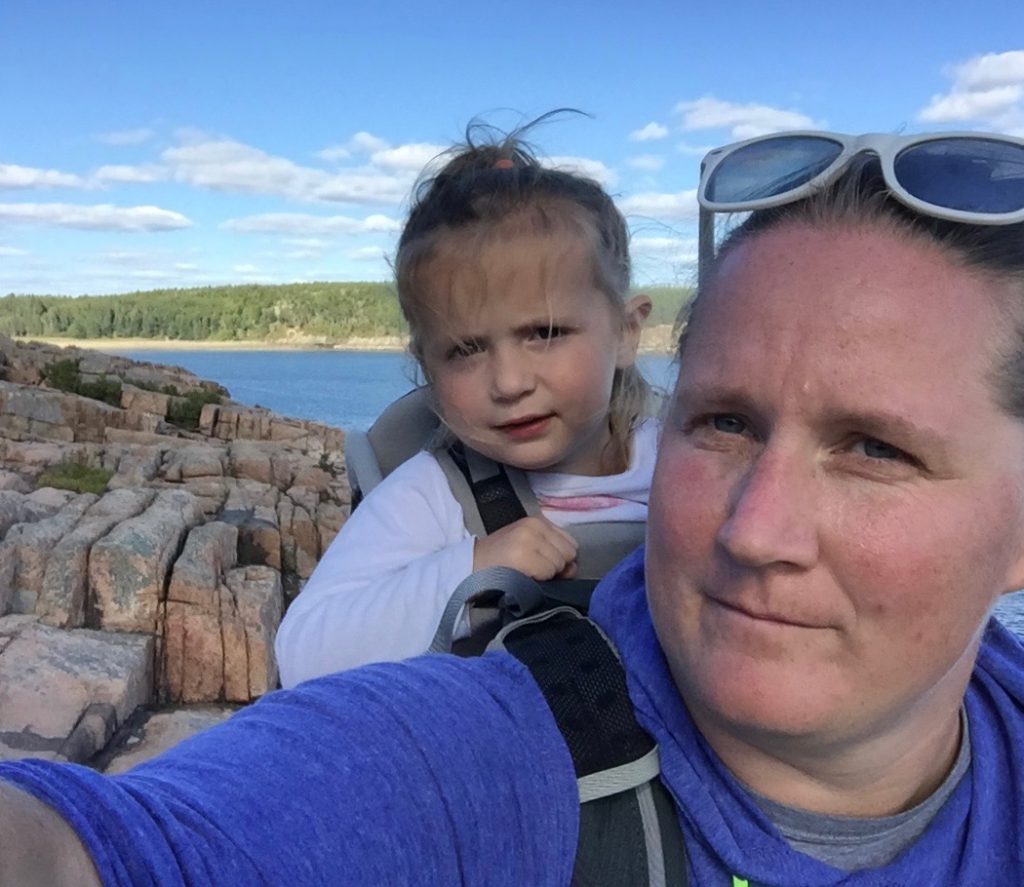 unfortunately, our hike was cut short by a bathroom related emergency. derek had to come get us and evacuate us from the trail. i'll spare you the details. 🙂
not satisfied with the results of our hike, we went back the next day. this time, we left hazel at home with derek. she didn't want to go hiking and i was relieved to not have to choose between worrying about her running off a cliff to her death or carrying an extra 30 pounds as i attempted to navigate the terrain.
so, with just the two older kids and an earlier start, we headed back. it was still beautiful.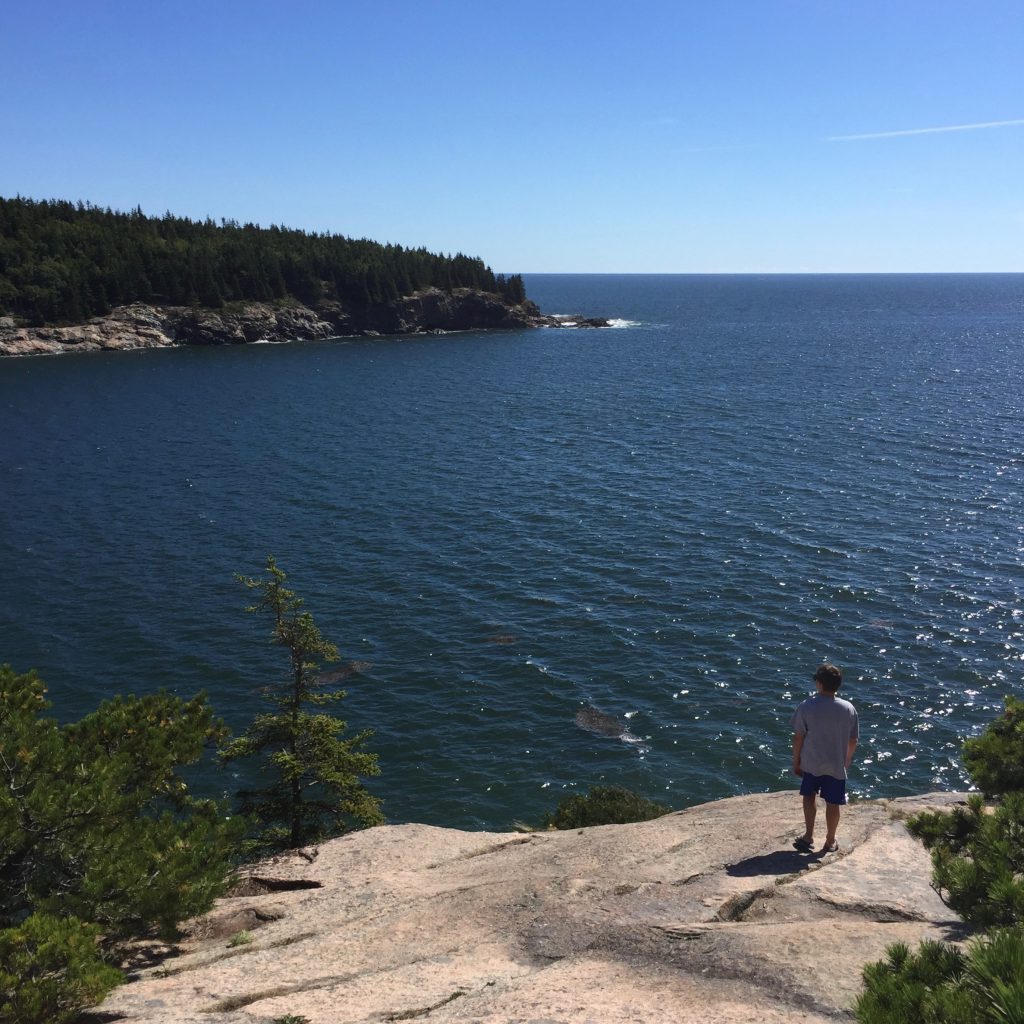 the beach view from above.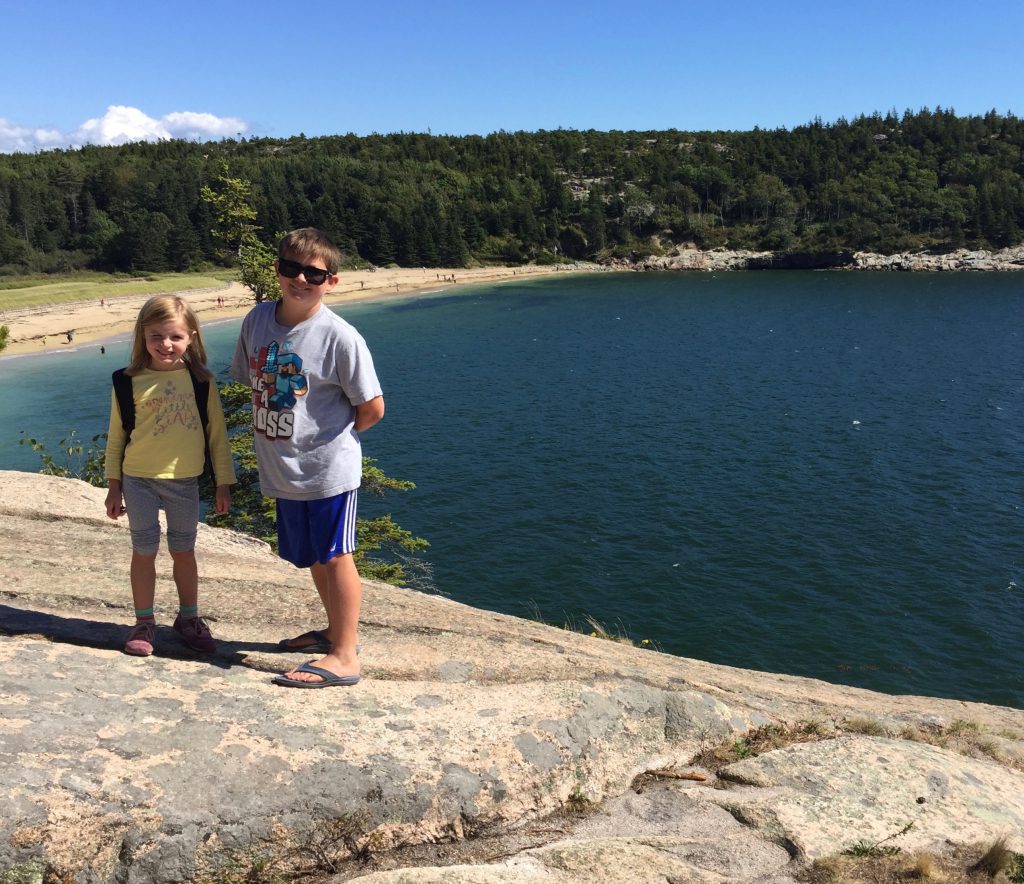 the kids asked me to take their pictures so many times. i obliged.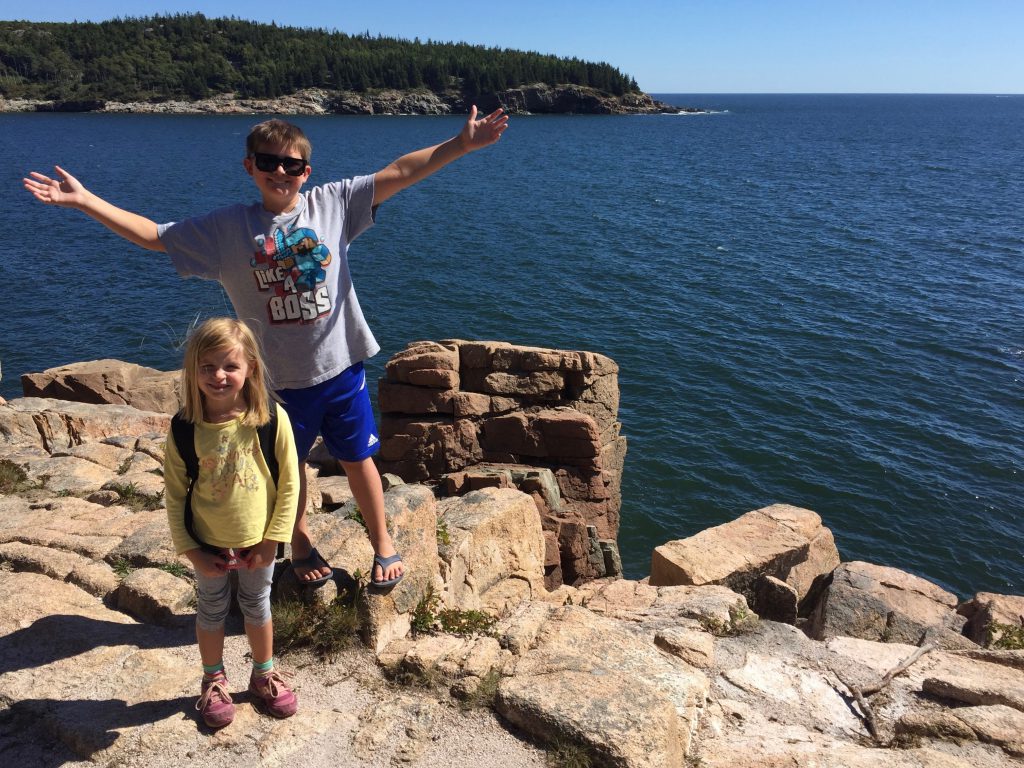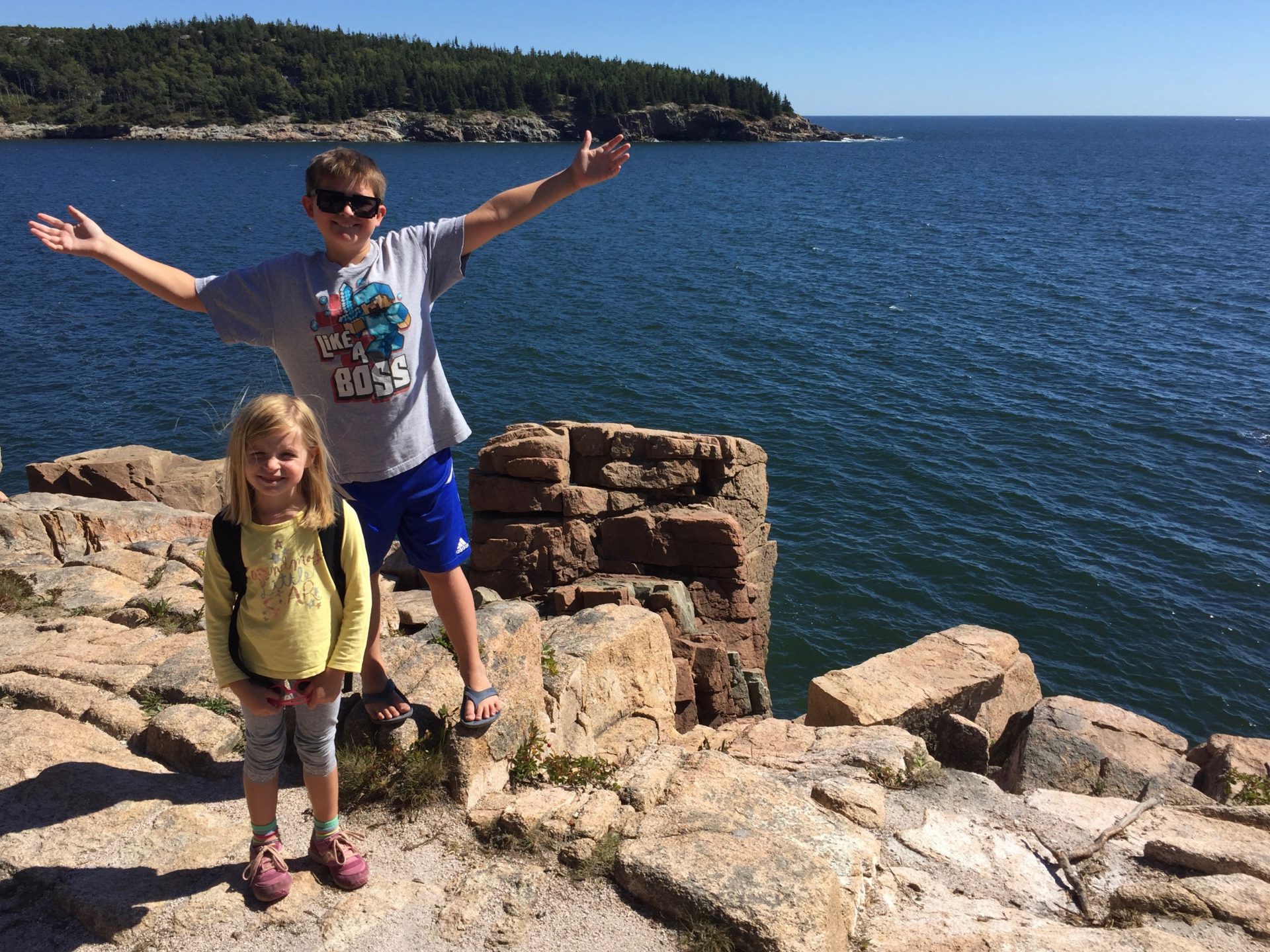 some kid-less scenery.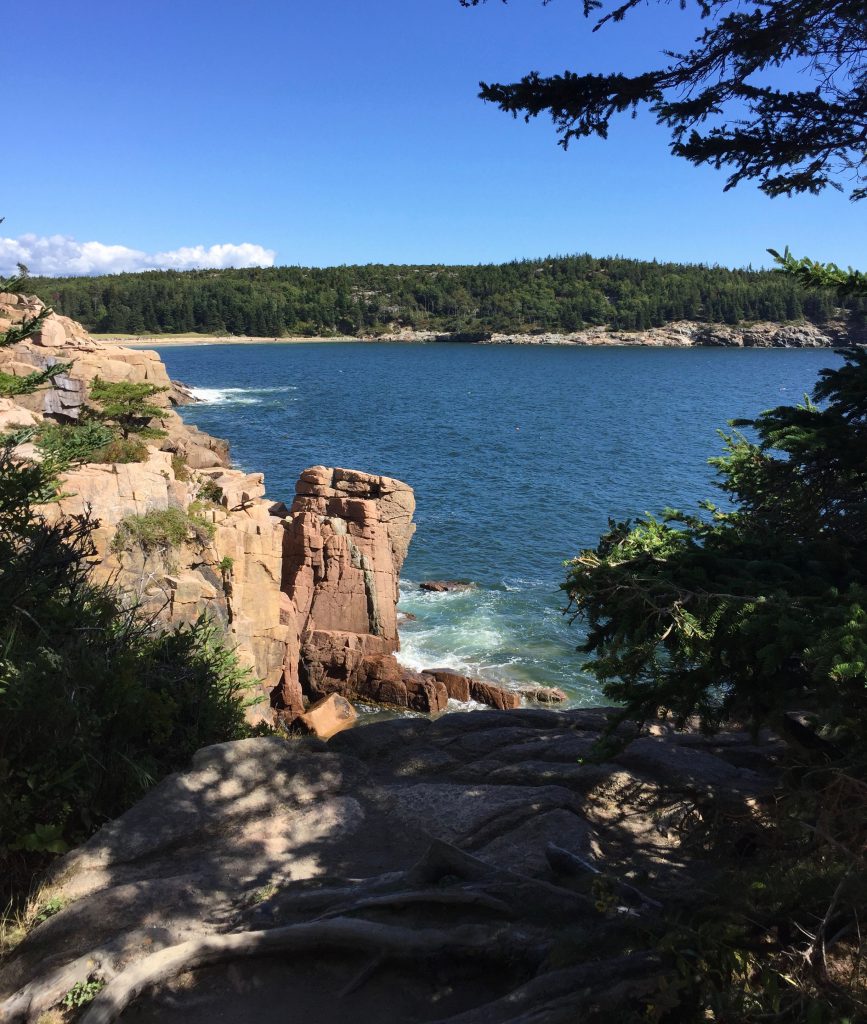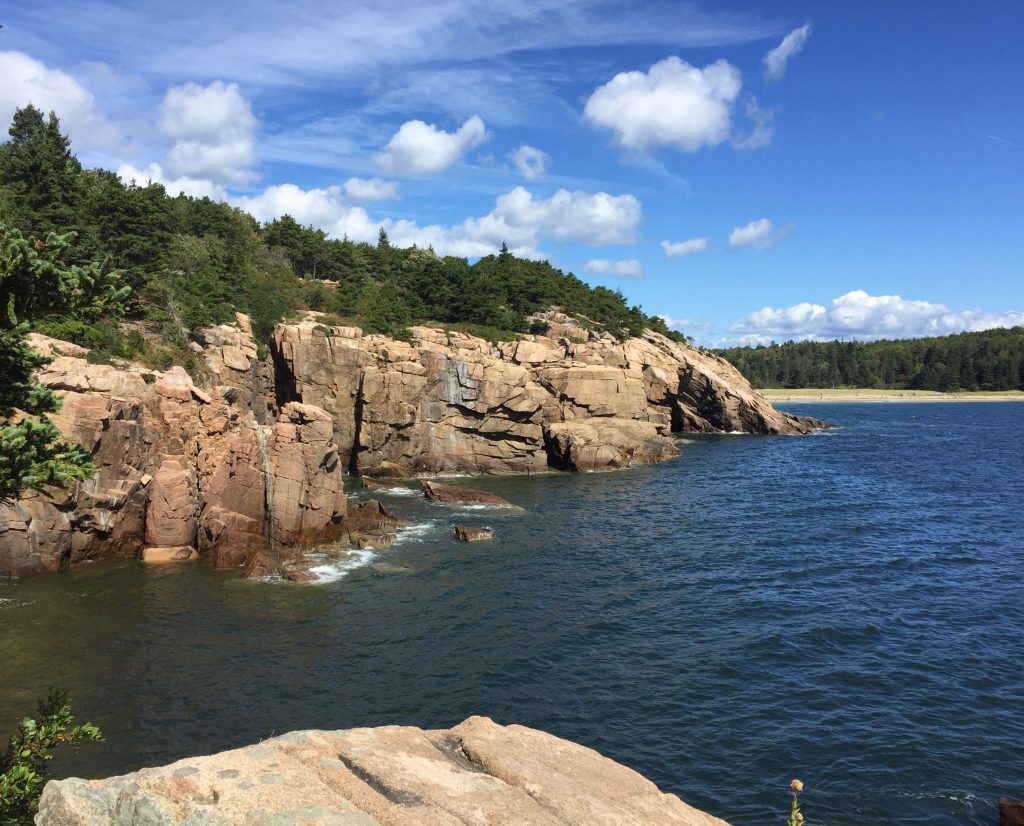 now that i'm going back and looking at the pics, it all seems to jumble together, but i assure you we were moving along and these are all different spots.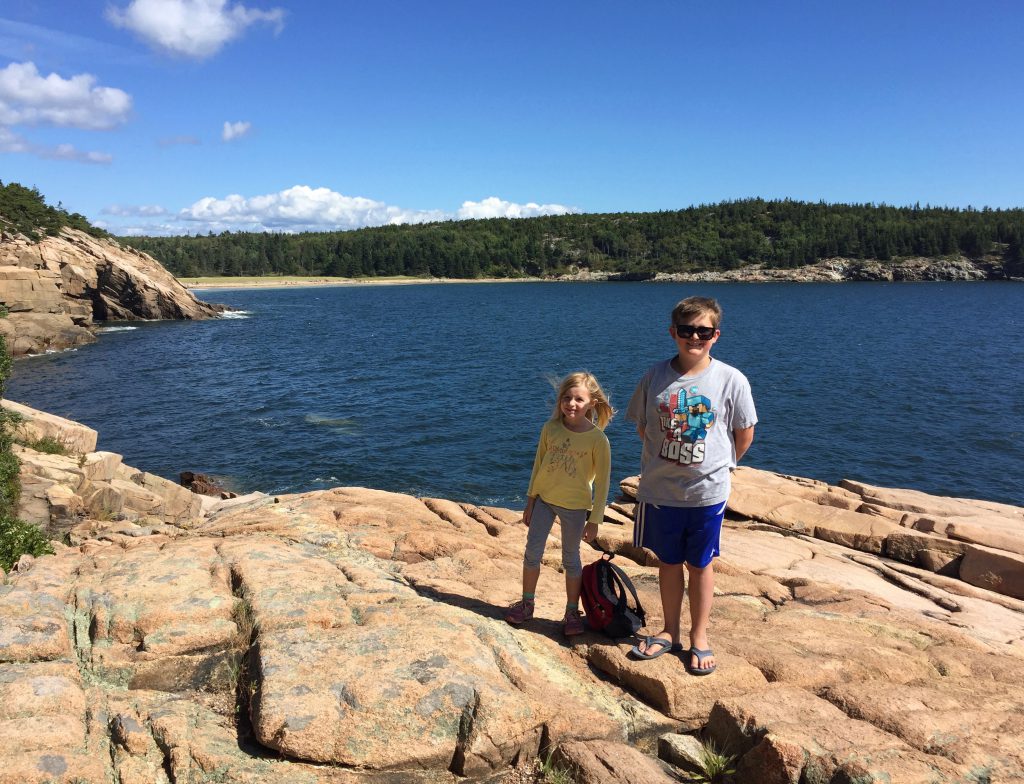 we attempted a selfie….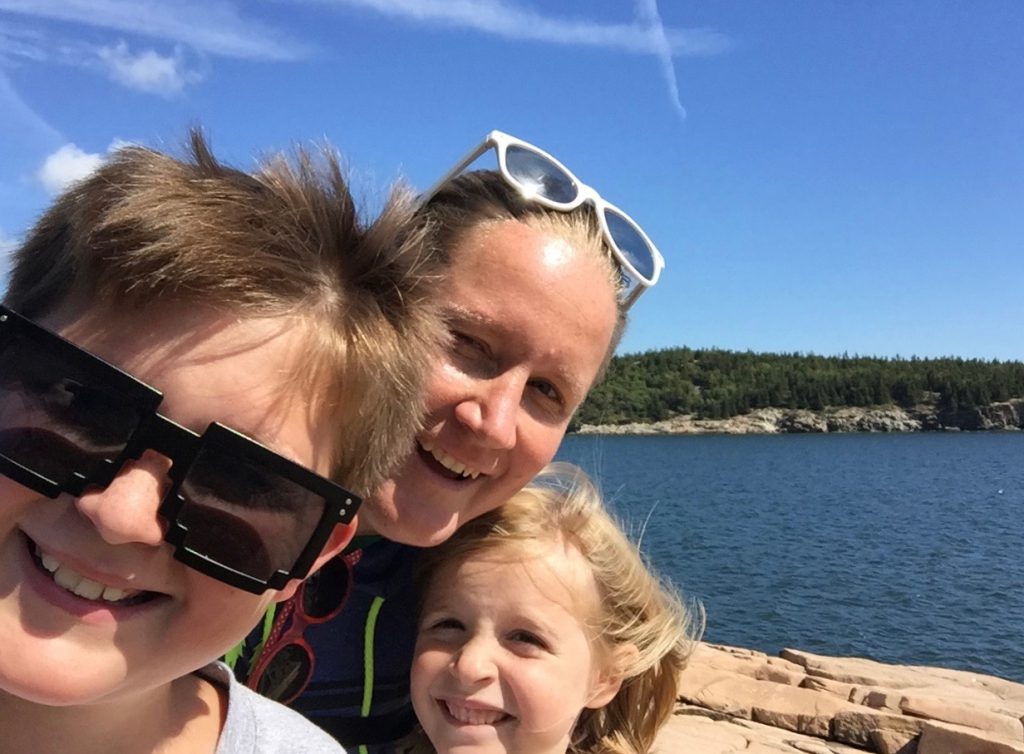 …but a fellow explorer offered to take a family pic for us.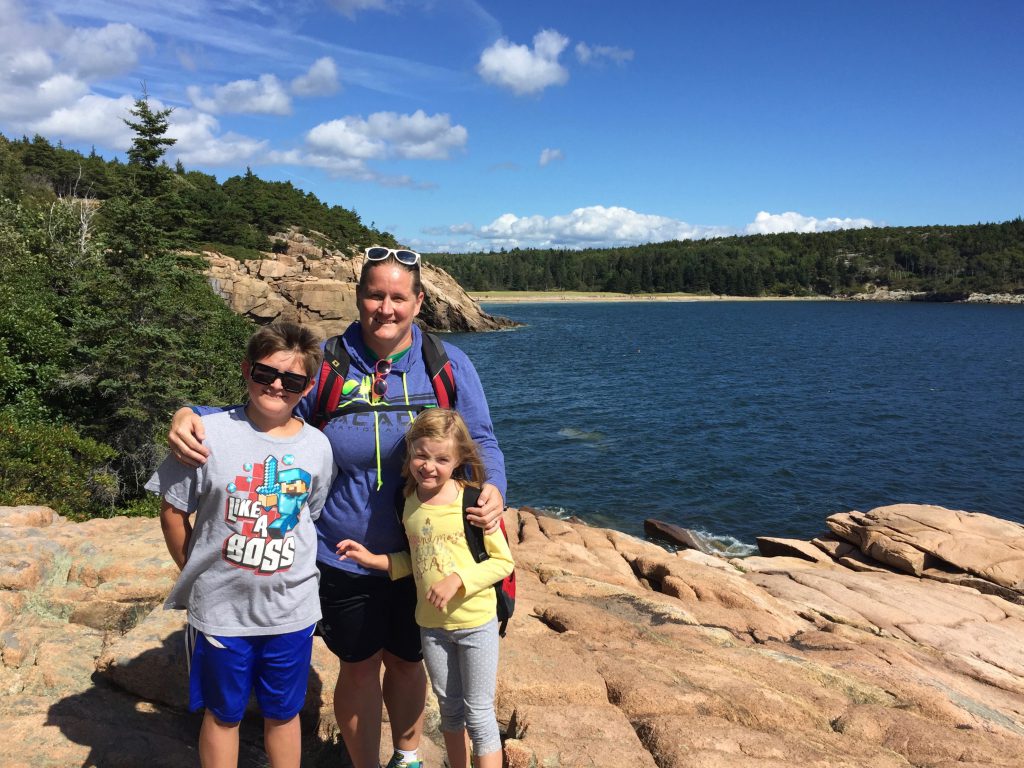 the kids loved hopping along the rocky coast versus the boring gravel path.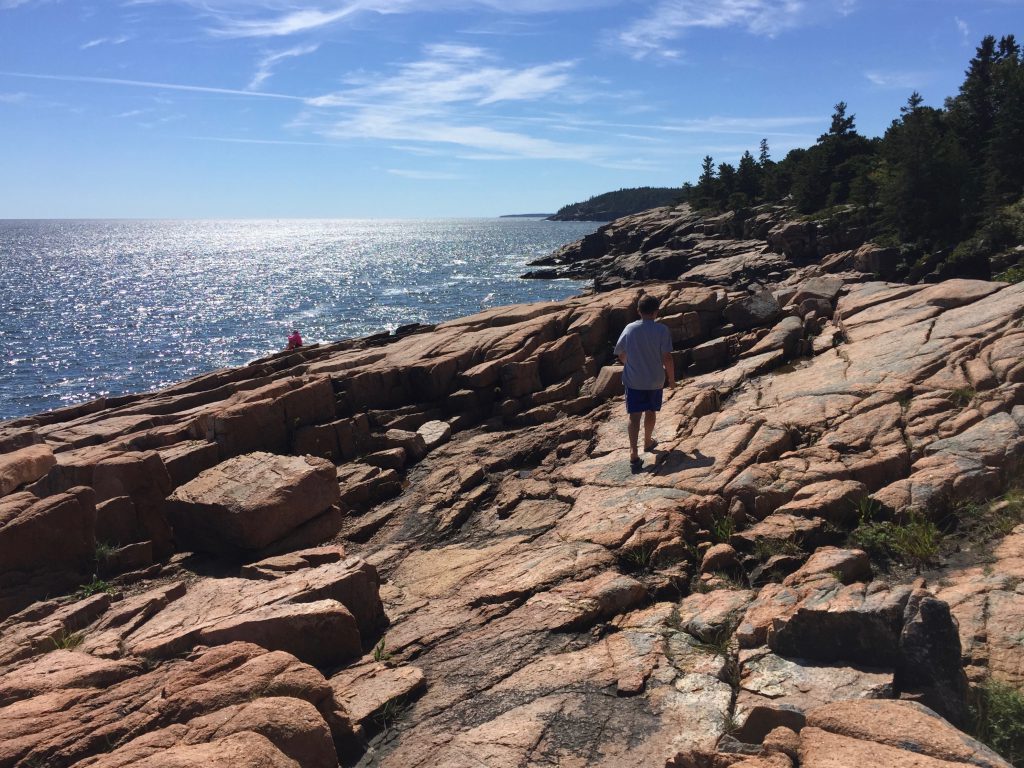 we made it back to the cool little cove from the day before that had all the rock towers. this time i took a pic of them all.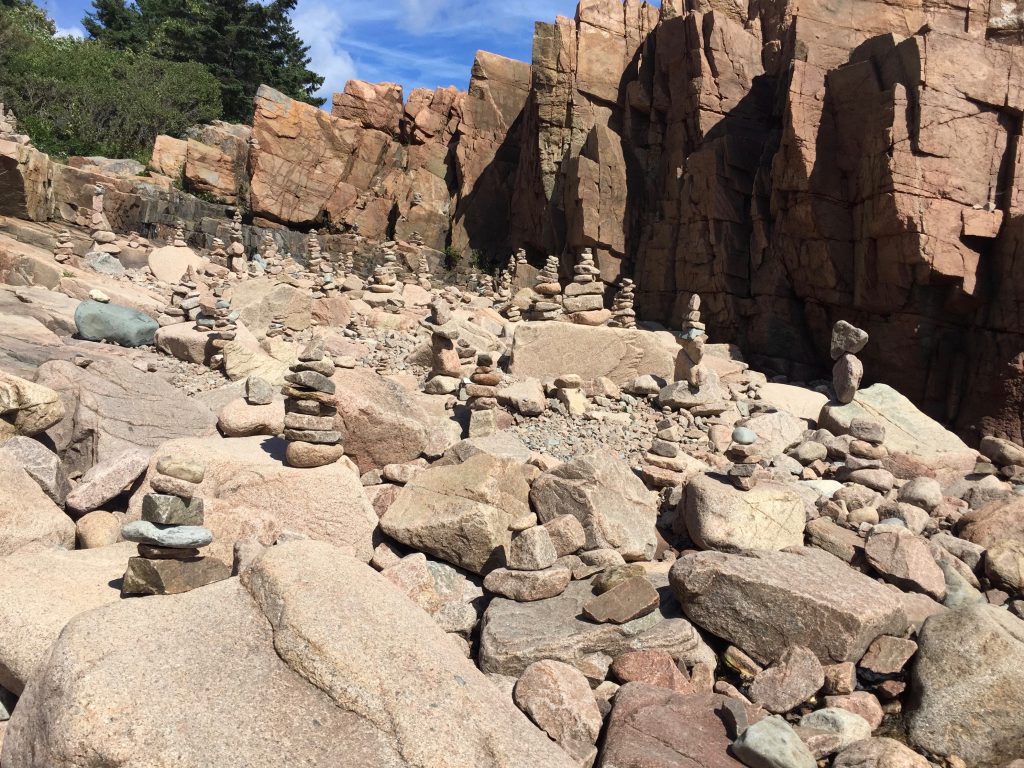 and the kids set to work, making their own tower.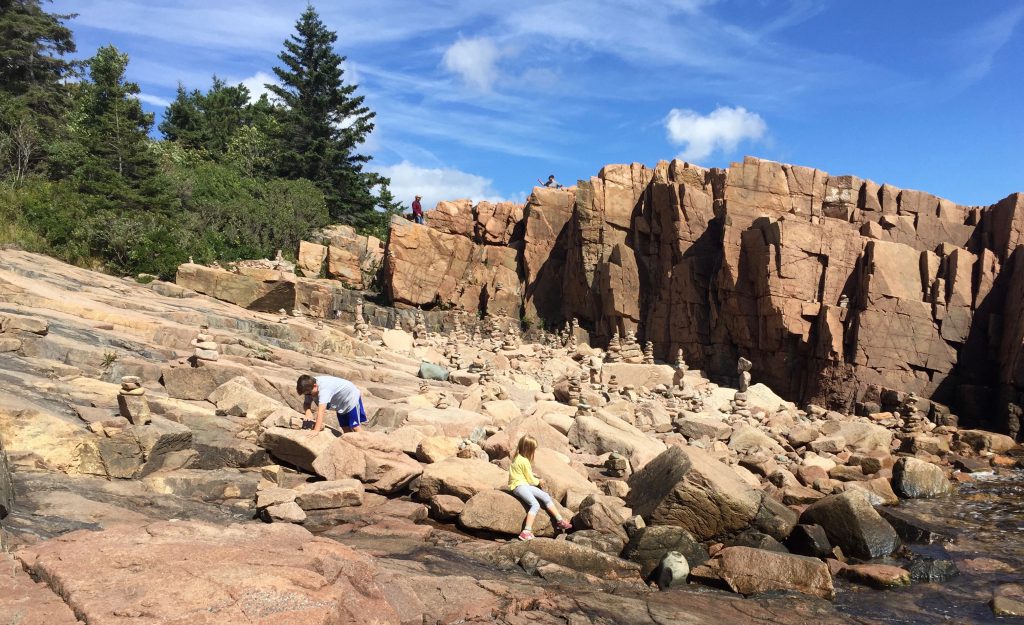 isaac mostly just made a big pile. anna worked hard to find the proper balance each time and ended up with a pretty impressive little tower.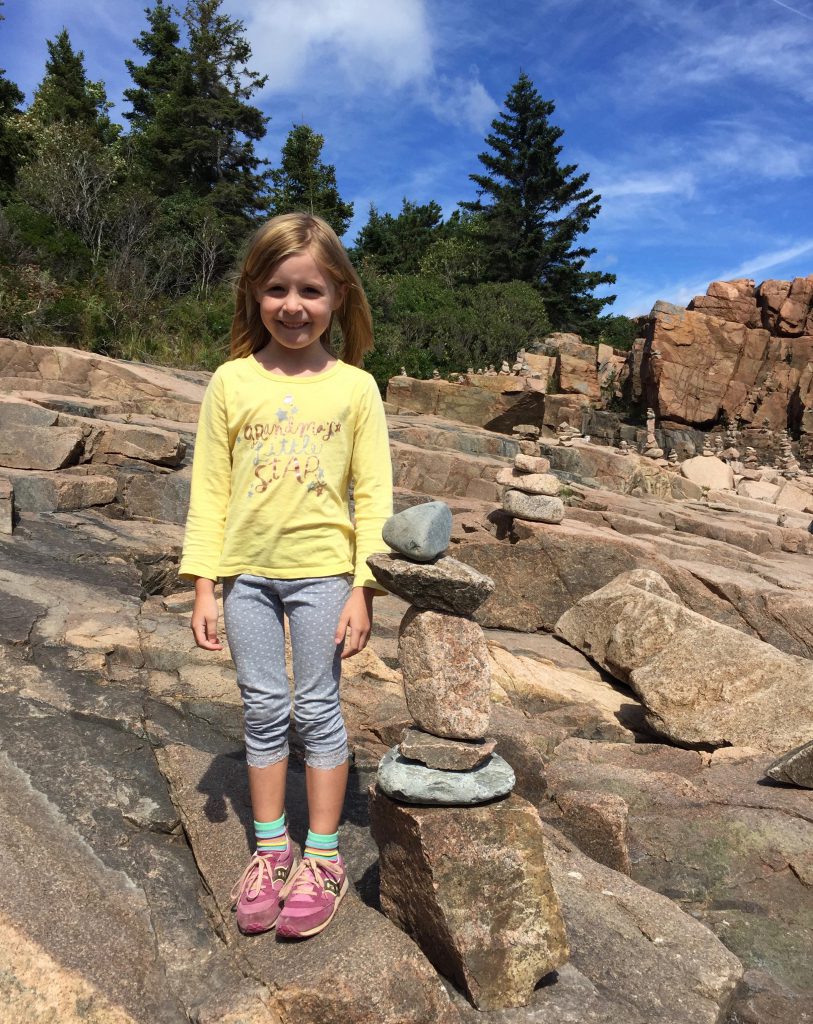 more scenery…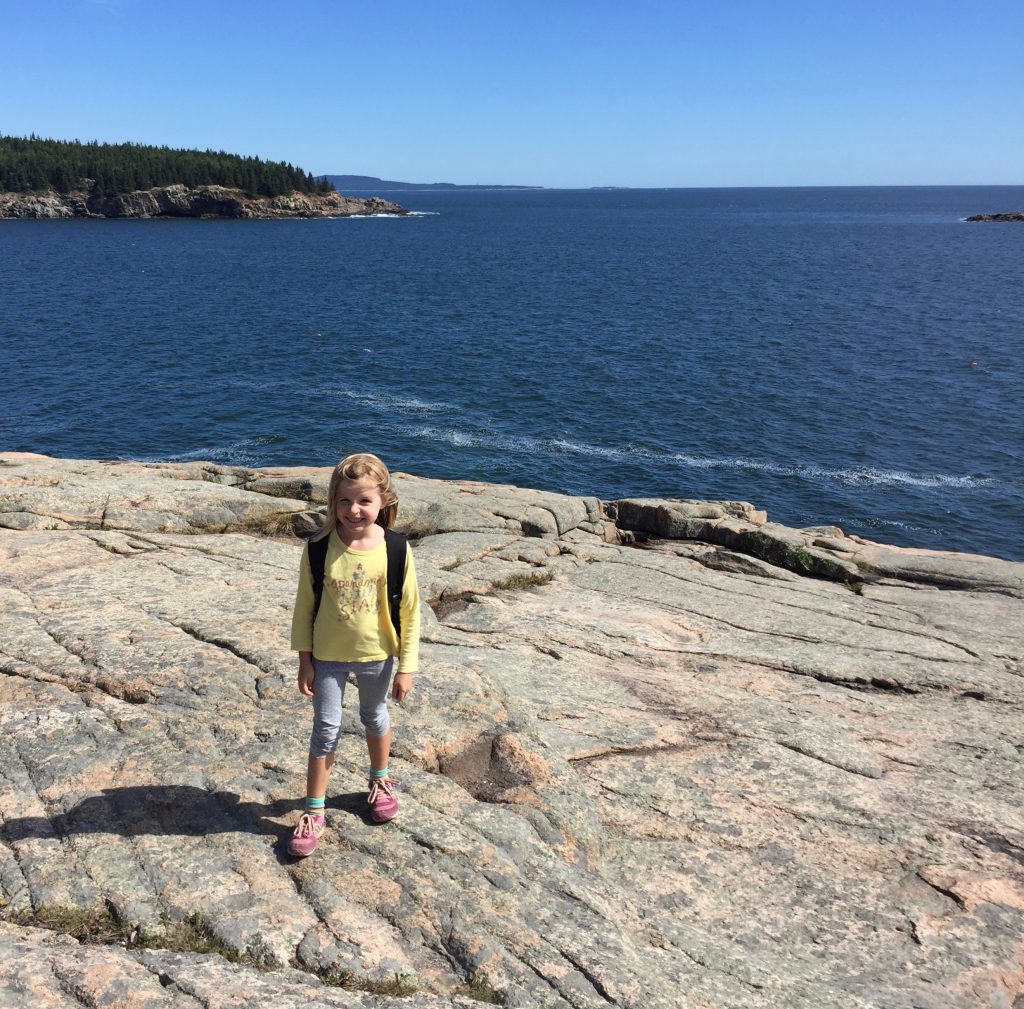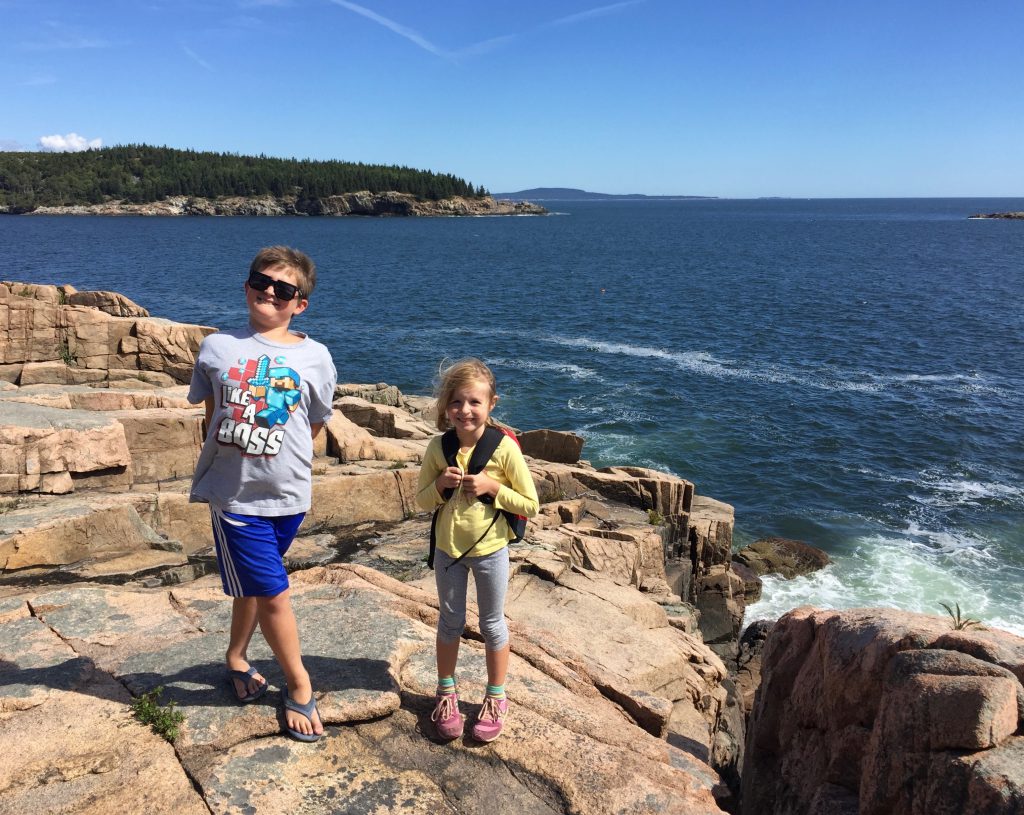 action shot.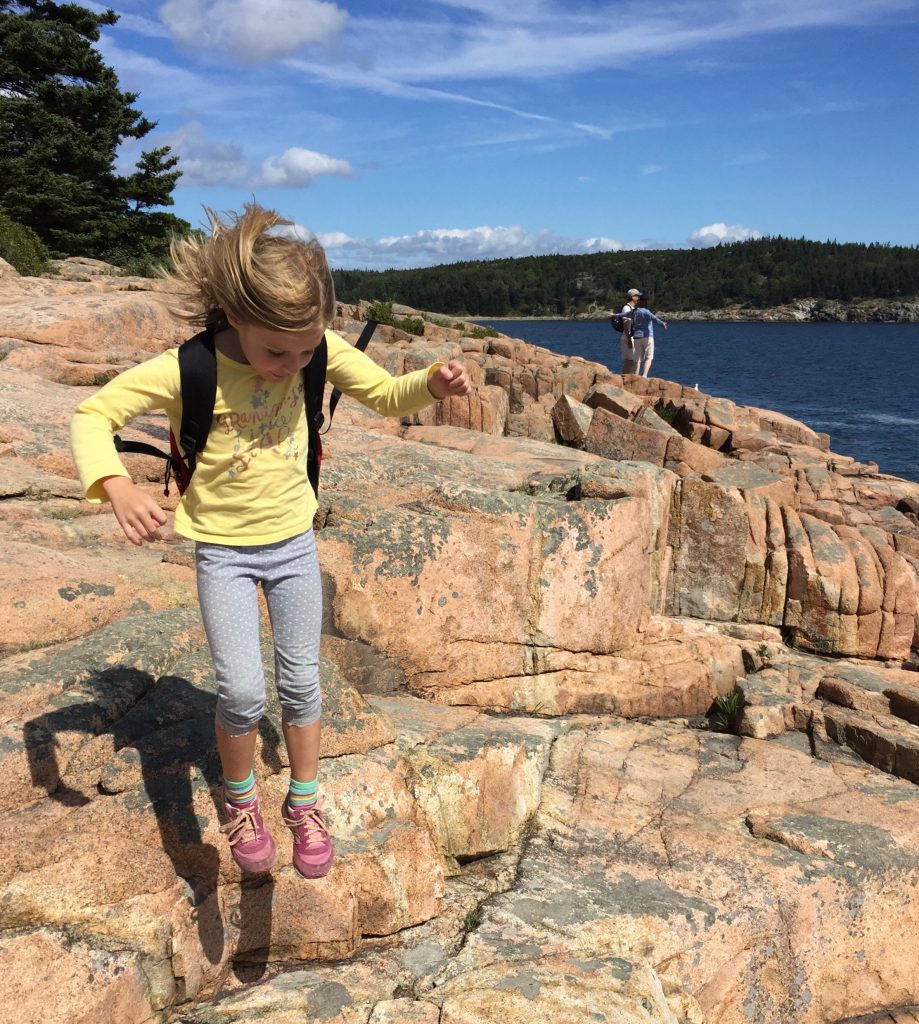 trying to be funny.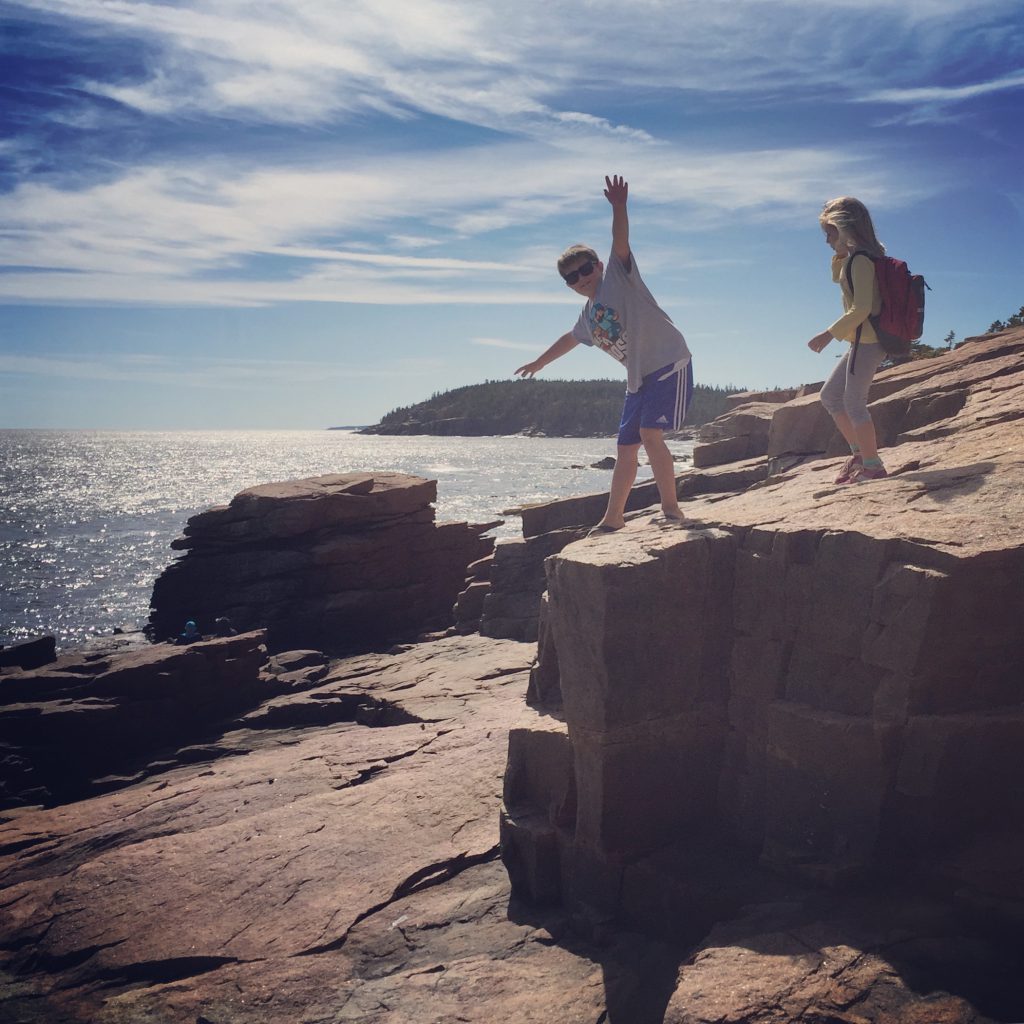 in one spot, the rock slope was more gradual, and we were able to get close to the water. the water crashing up seemed pretty angry, so it was a bit terrifying, but thankfully no lidkids fell in.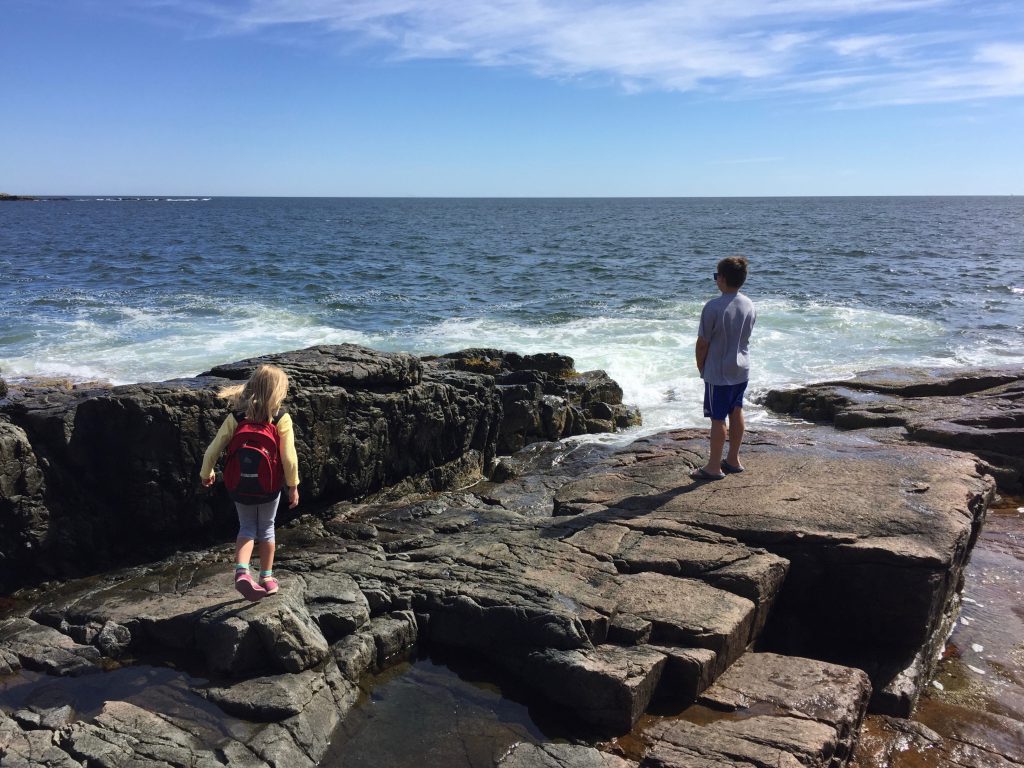 more climbing.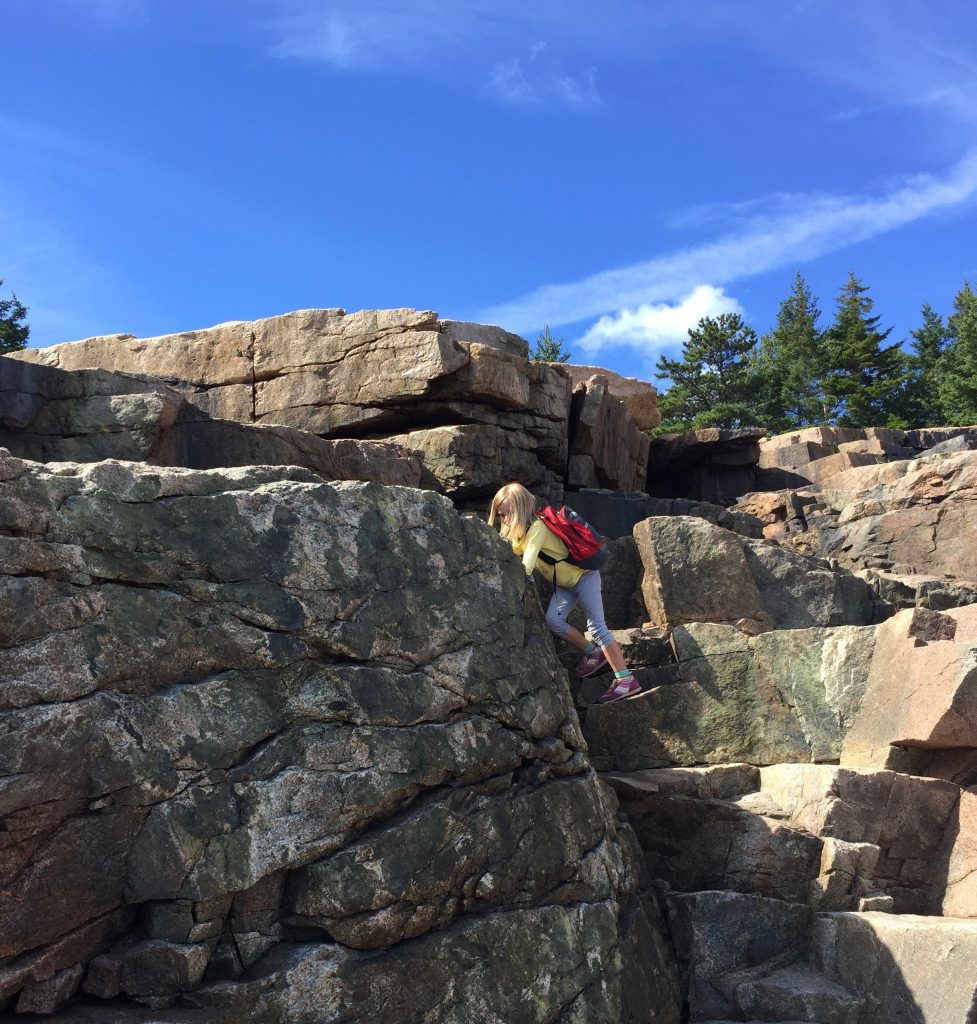 eventually, we made it to "thunder hole" which is an attraction of the park. when the tide and water conditions are right, i guess there's quite a loud boom created by the waves. we weren't there for that, but it was still packed out, with buses dropping off loads of people every few minutes.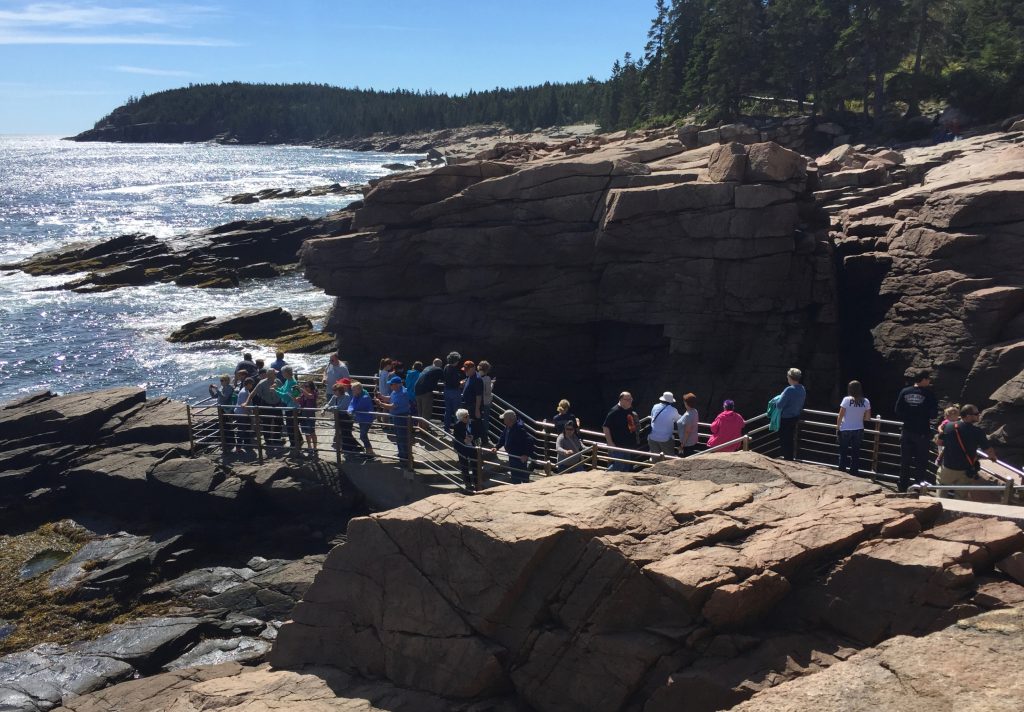 we hurried past, back to the less populated areas.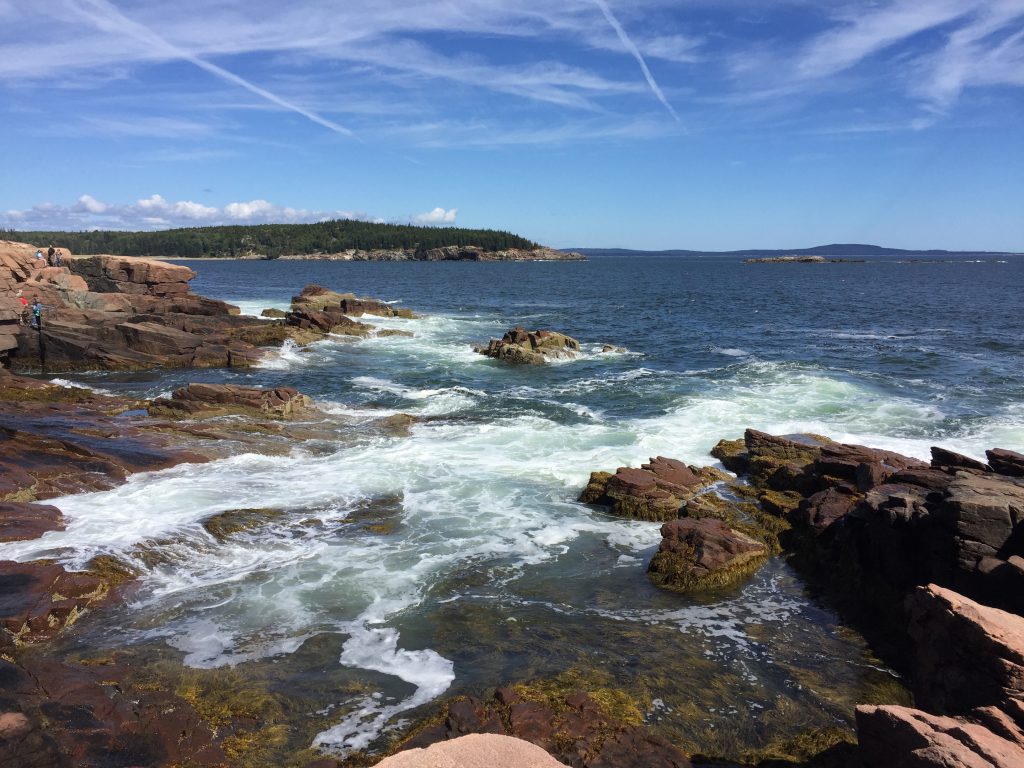 hams.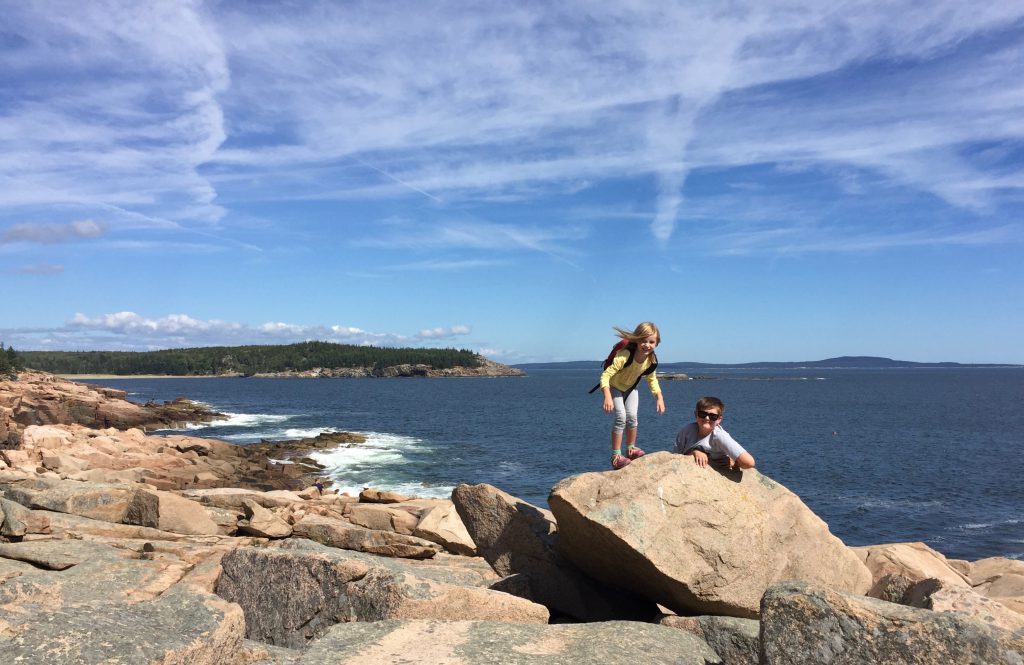 we ended our hike at otter cliffs because we were sure we wouldn't make it to the next bus stop. there was a rock climber at the top working to help his partner come up the side (we couldn't see the partner, but stopped to watch for a bit).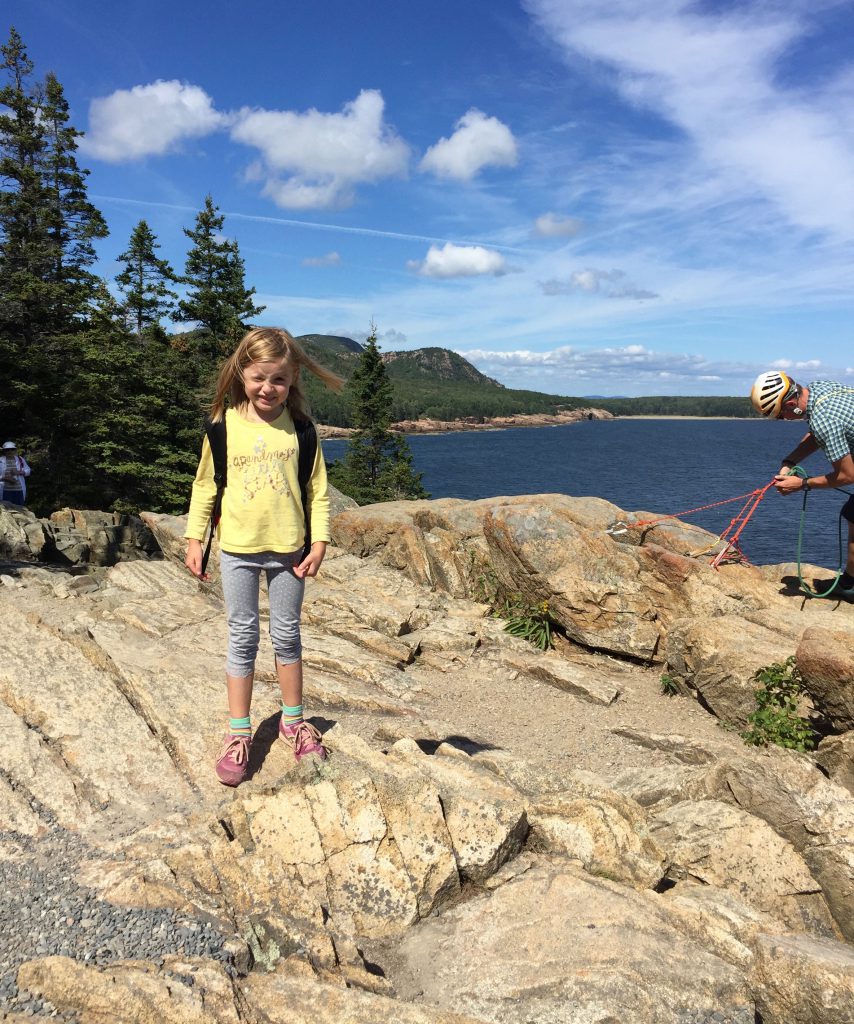 i took this pic of him and debated asking him for a phone number to text it to, until he was really condescending to us, and called us "tourists" with disdain to his climbing buddy. jerk. either way, it's a cool pic, i think.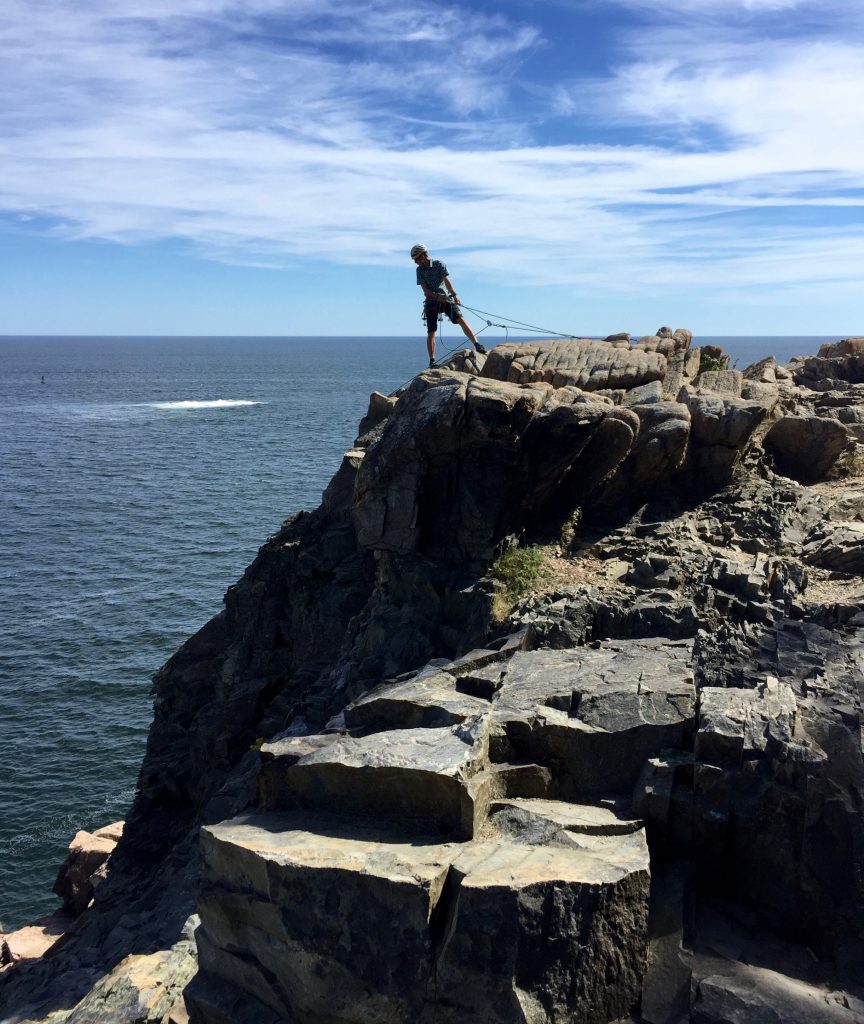 we made it back onto the bus, where there was an older couple with a super sweet dog who clearly wanted to walk to the back to see us. his owners let him go and he spent the next thirty minutes being completely spoiled by the annababy.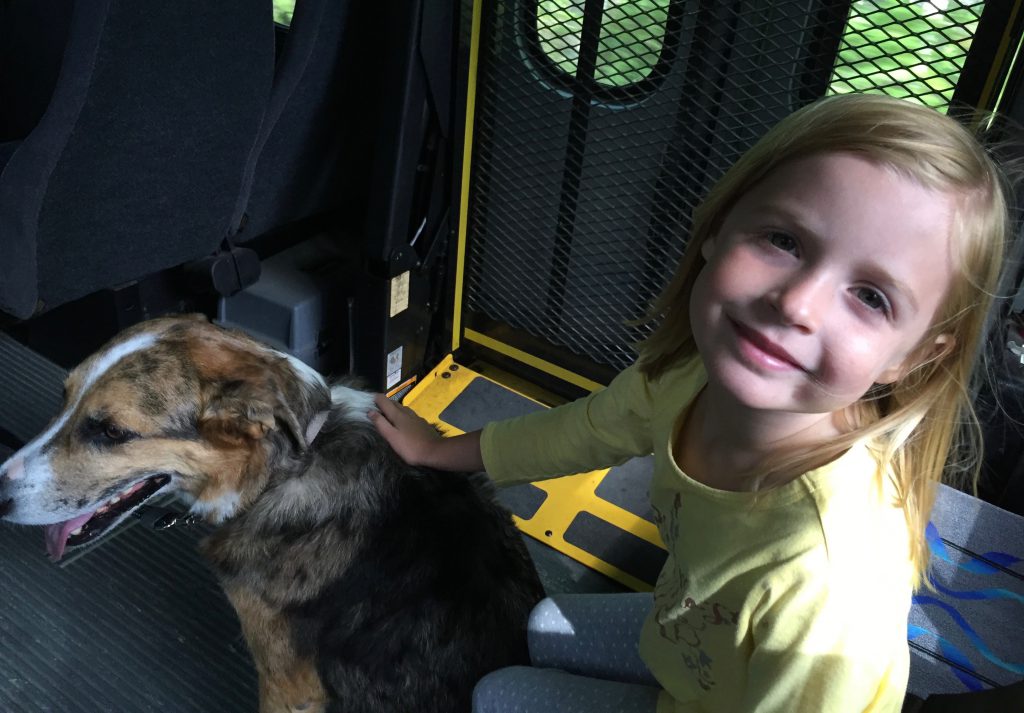 and reminding us that we miss lucy :(.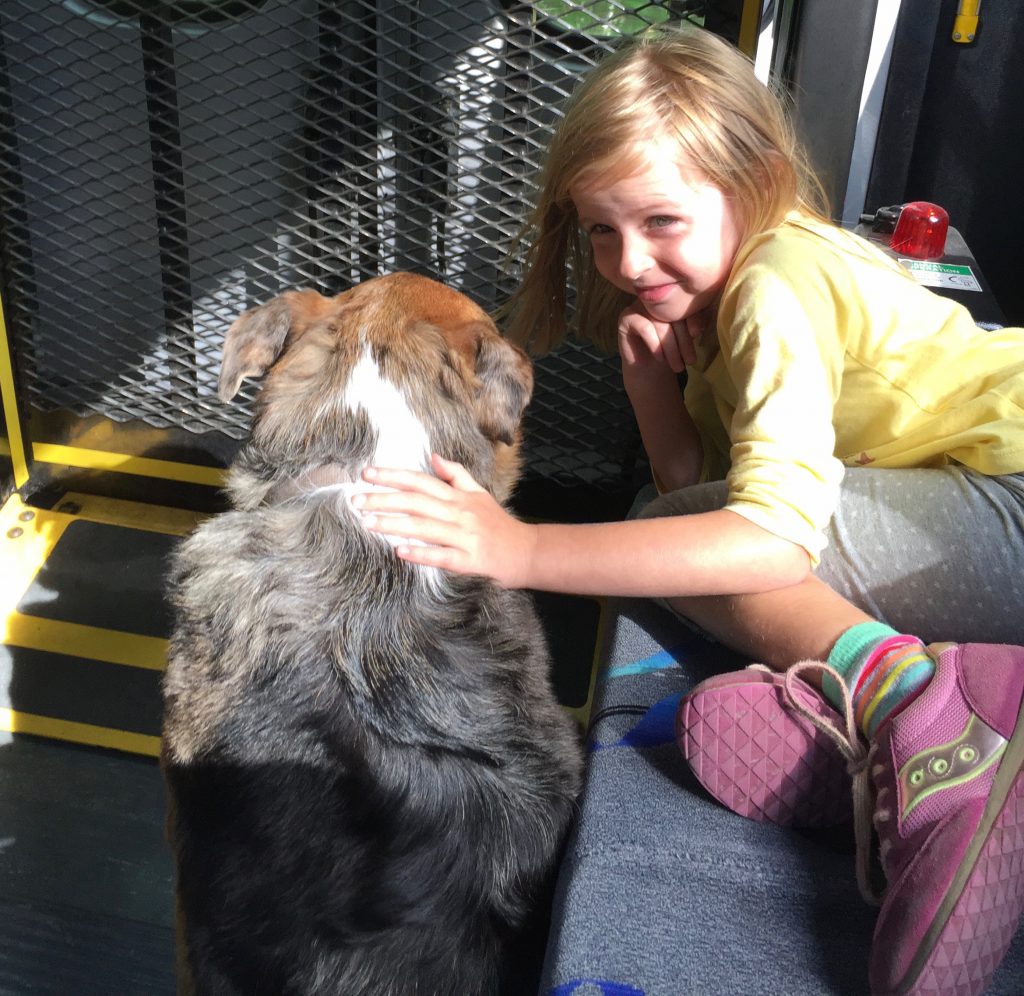 and this concludes our ocean path adventure.