i already posted about finishing up my carkai hexie roadshow quilt, but i also did a ton of other sewing while we stayed at the grandlibom's residence.
firstly, i managed to get hooked on making these ugly christmas sweater blocks, after seeing them on instagram. they took about an hour each, so i only eeked out enough to make a pillow. but i LOVE it.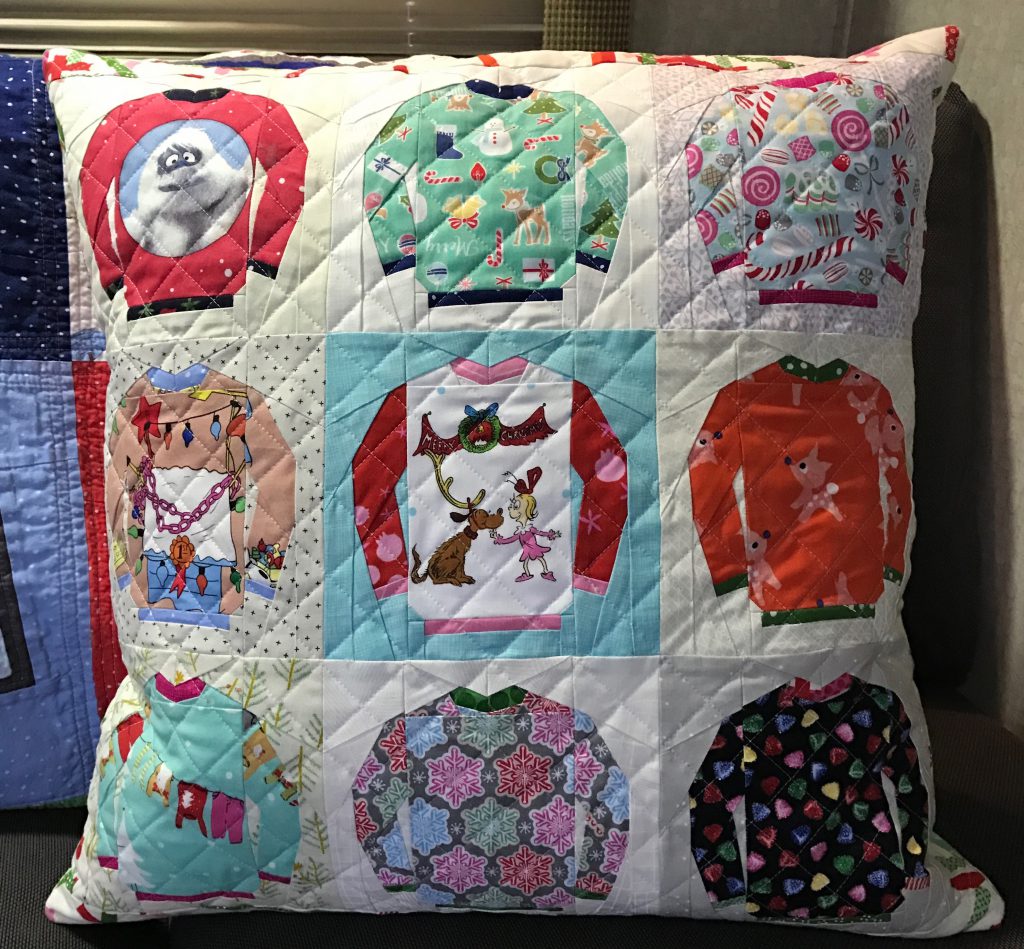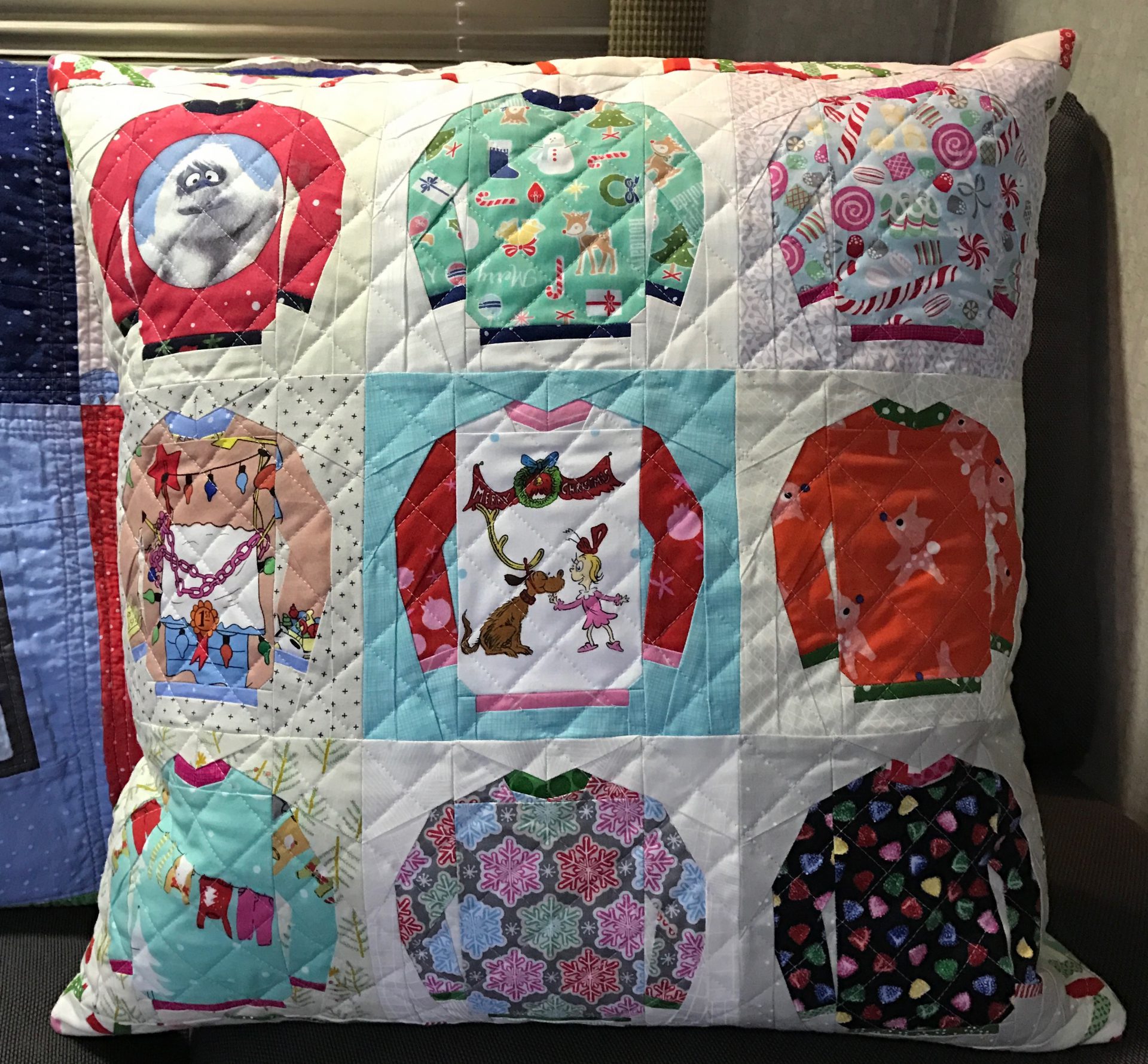 here's a pic of just the top, so you can see all of the sweaters a little better.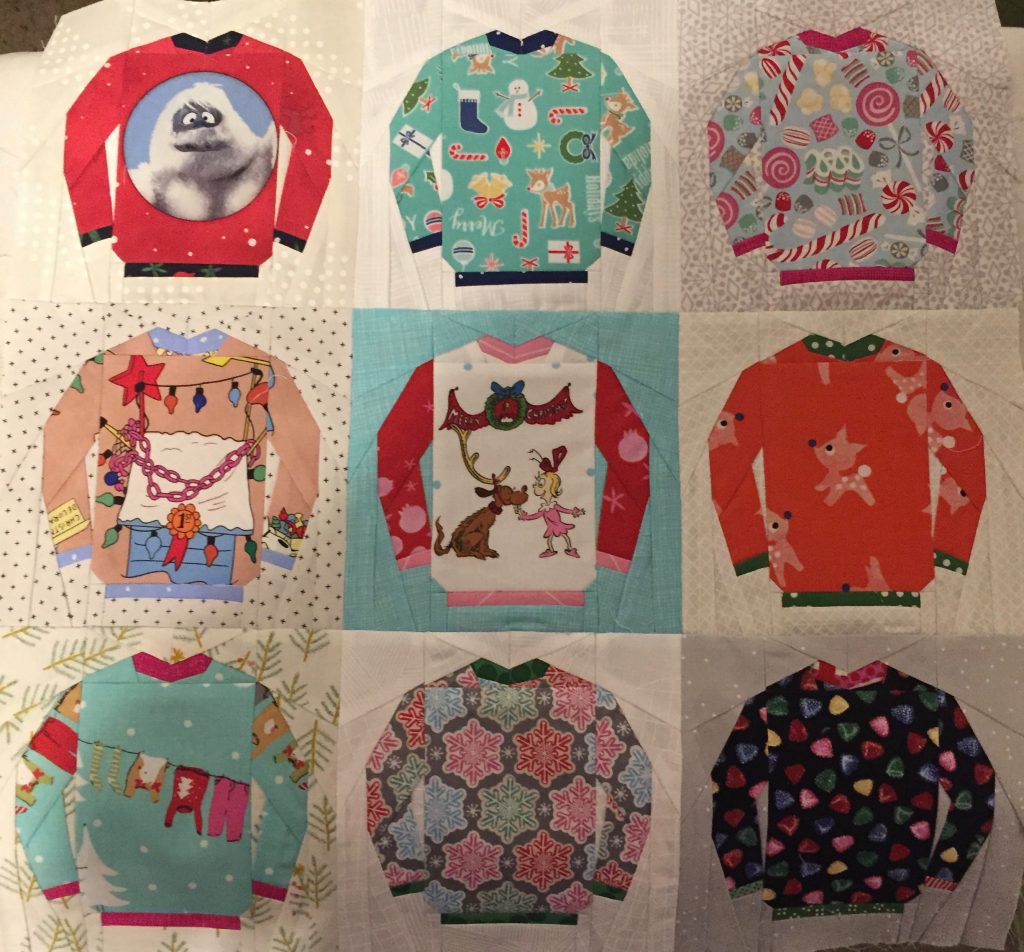 the back is a little busy. yikes.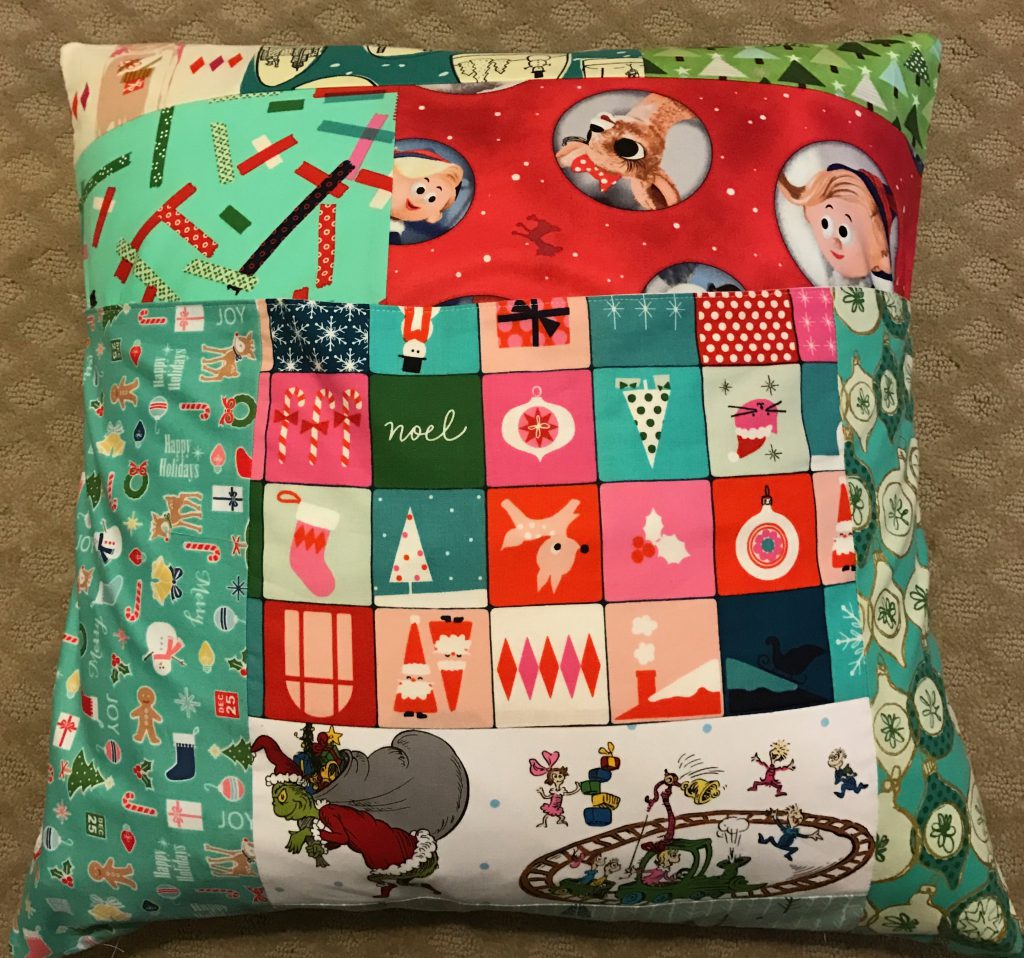 i added it to last year's tree pillow, our charlie brown quilt and hung the stockings for a perfect little christmas couch. (also, notice the new couch!!!!?).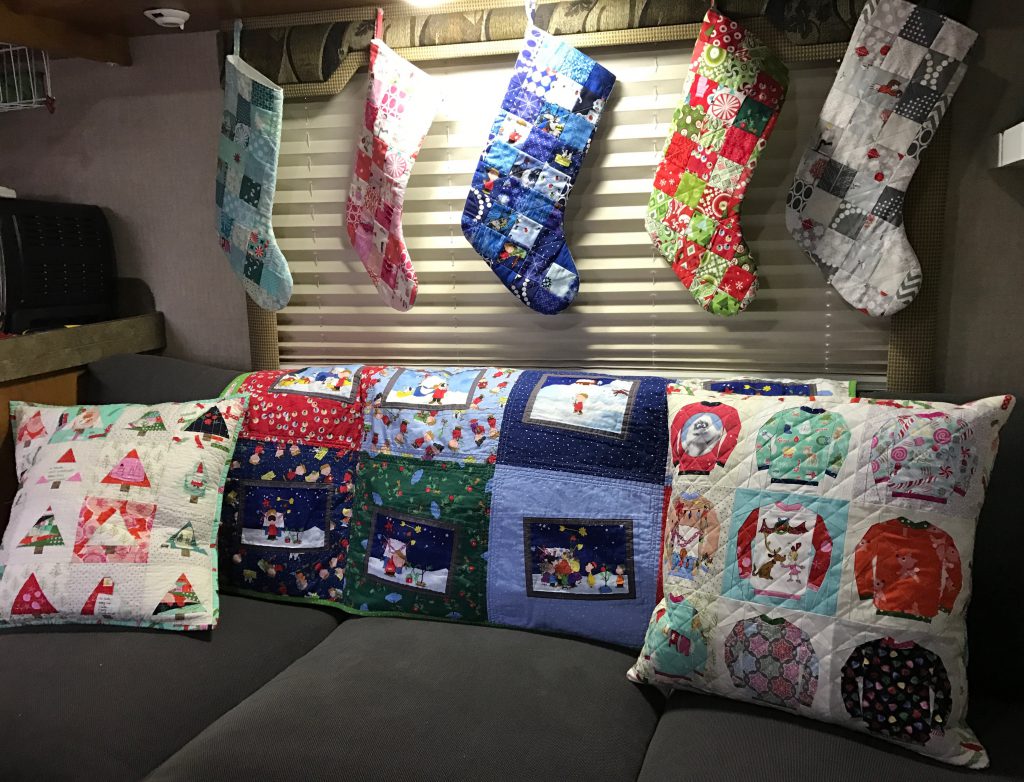 i'll probably post about this next thing in a future "camper upgrades and improvements" post, but it's also quilty, so it will go here, too. i bought up some cotton and steel fabric and knocked out this little patchwork curtain for the big bunk above the cab of the camper.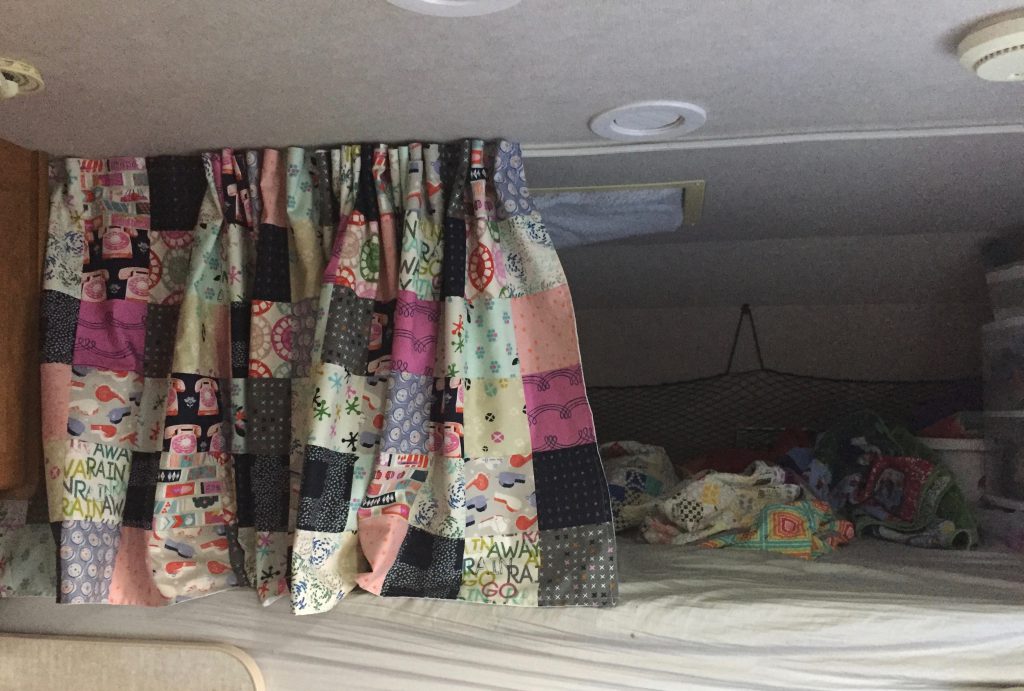 much better than the old, BEIGE one.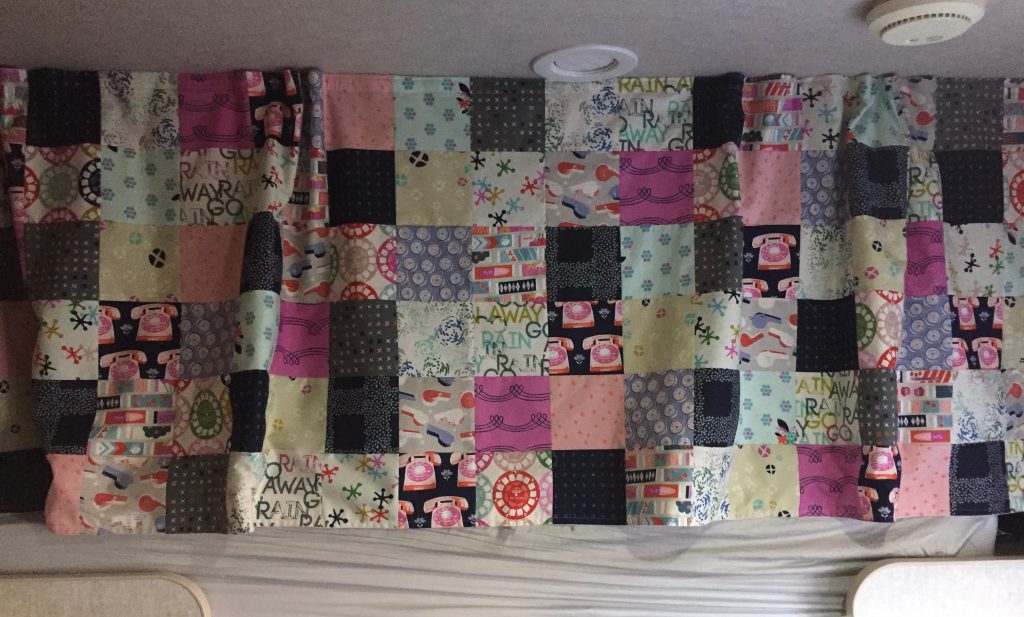 lastly. i managed to make another set of matching christmas jammies for the lidkids. i scored all of the fabric and the elastic at joann's on thanksgiving wednesday for $11. so, not too shabby. this was also the first year that i had to draft my own pattern for ike because he's outgrown the kids pj pattern that i use. 🙁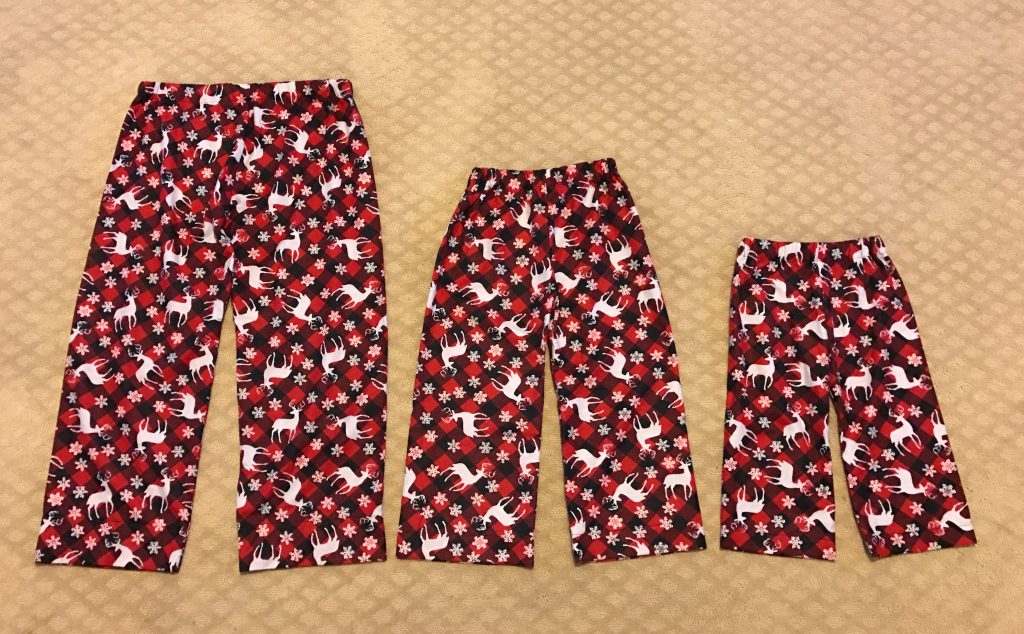 i'll get a better picture, hopefully, but i managed to get this one last night. 🙂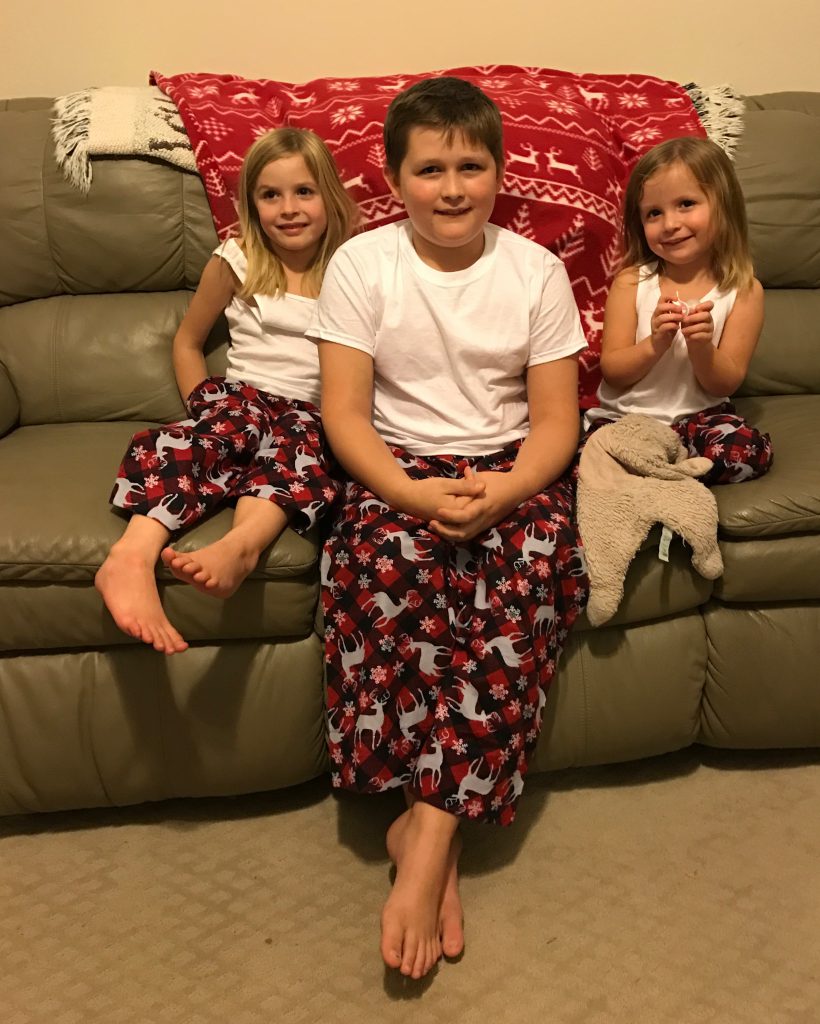 i made some other (more functional items) that i will post about laterzzzzz…. like when i take pictures of them. ha.