and now. a recap of our second week at fort pickens state park.
we have stayed in a few state parks at this point. in our experience, they don't usually have sewer hookups, which means you have to be very thrifty with the amount of water (and other stuff), you send down the drain, or you'll be driving to the dump station more times that you'd like. we were only a few sites down from the bath house, so showers weren't a big deal, but the shining star of this campground was the dishwashing station. it was large, waist high and had hot water. it was glorious. i was spoiled. 🙂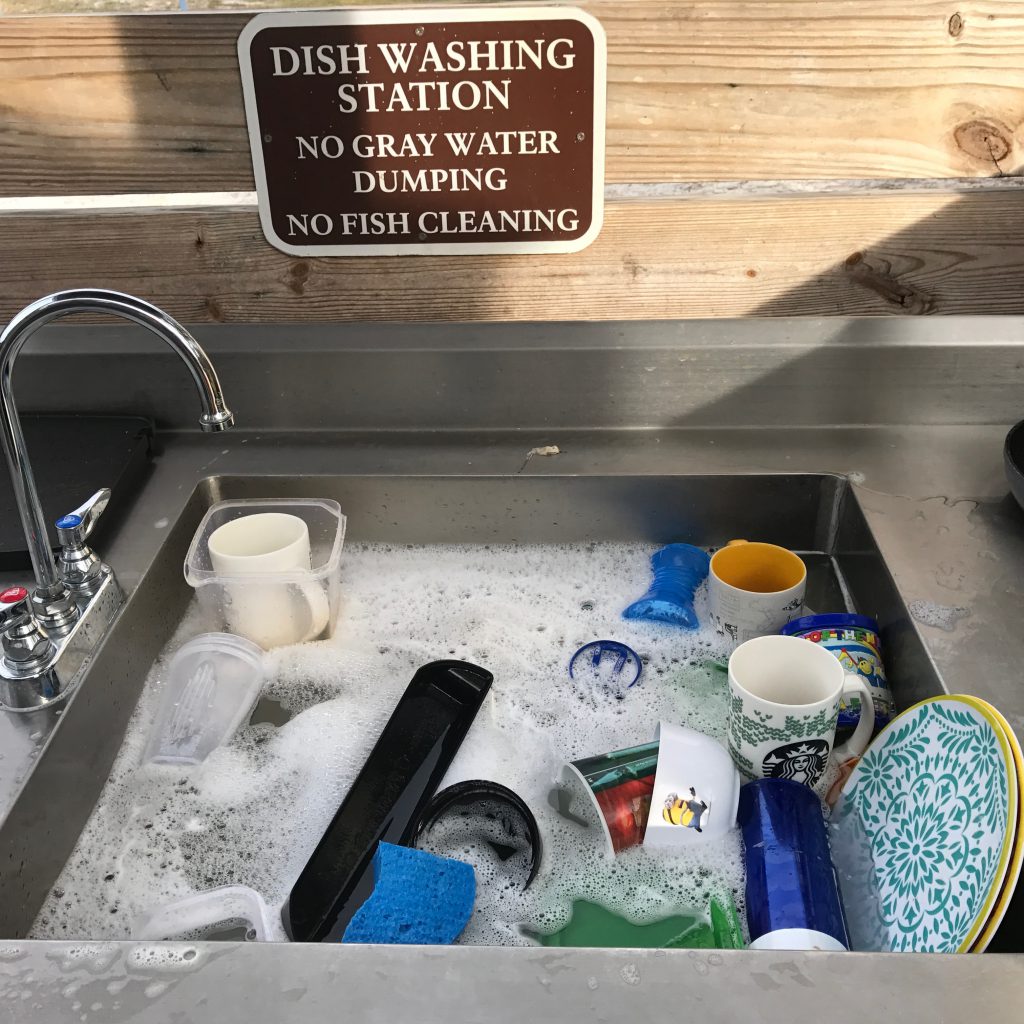 the gulf of mexico skyline made for some beautiful sunsets.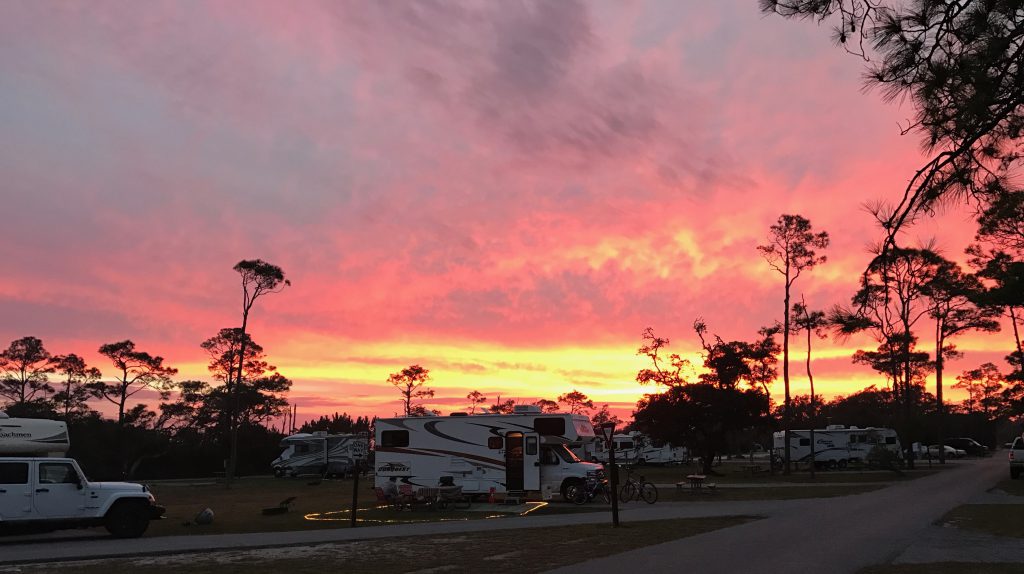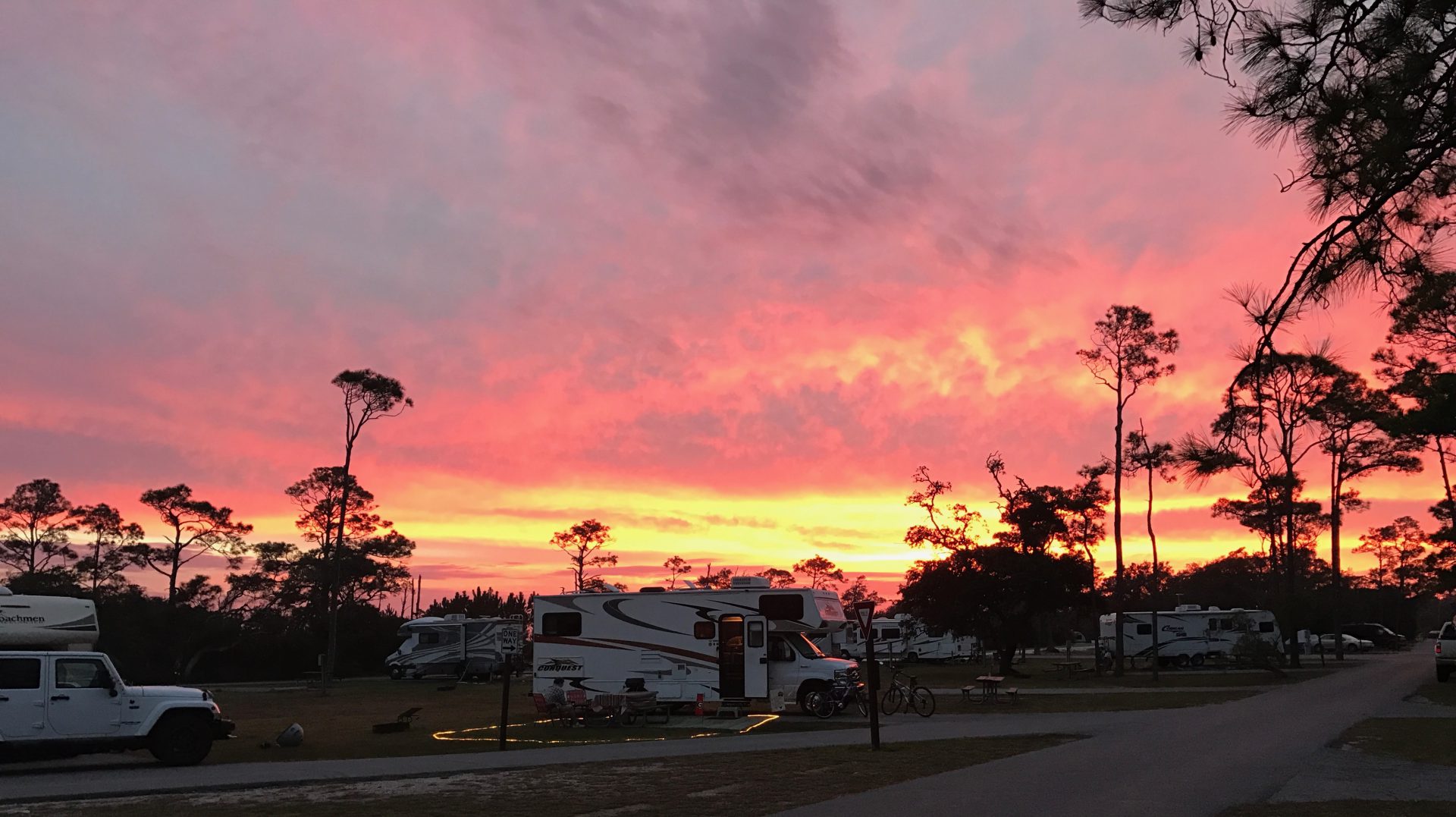 the warm weather meant that hazel could set up shop outside with her assortment of trains and track.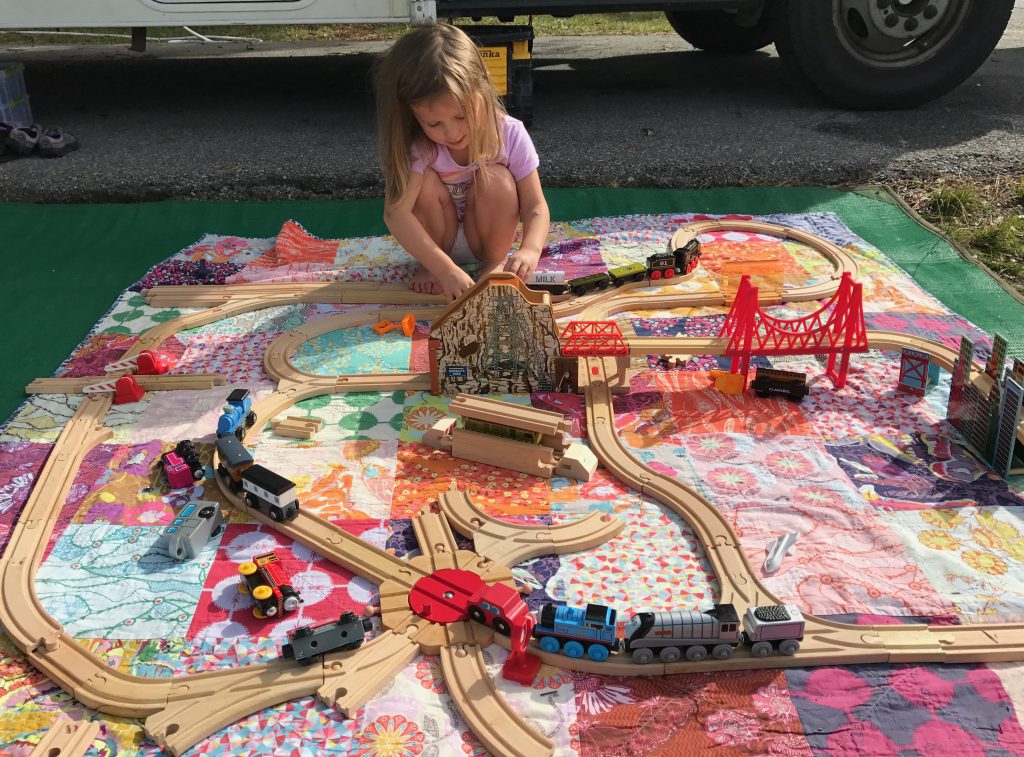 moments before taking hazel out to set up a sweet track, the older kids were getting whiny and frustrated that hazel was bothering them while they played with legos. of course, as soon as she's happily doing something else, they descend upon her and expect her to share and cooperate while they slowly take over. punks.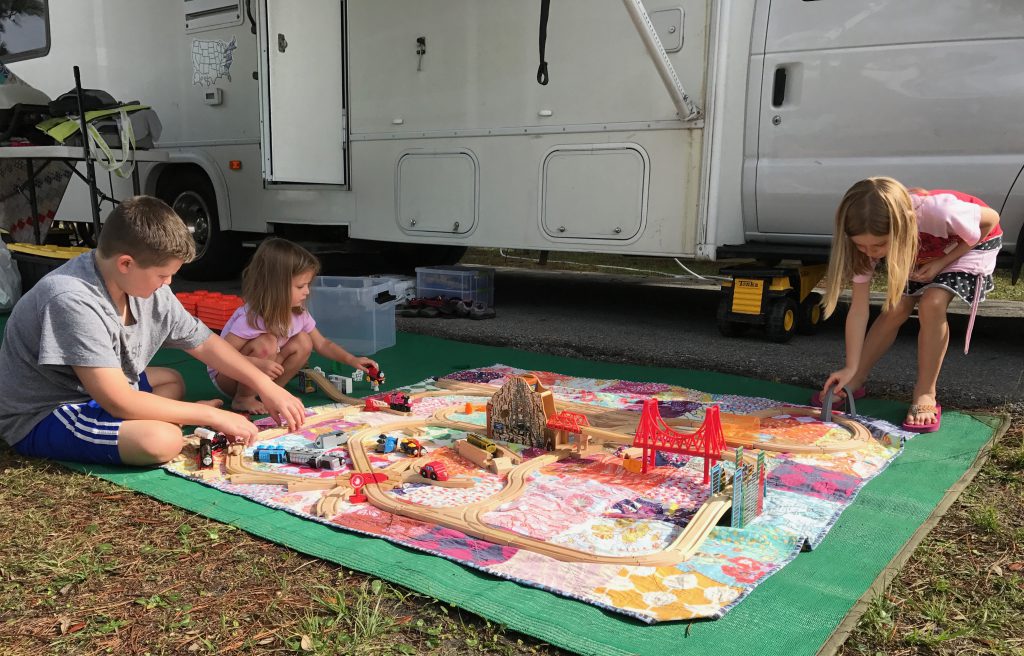 we only made it to the beach one time all week. (it was chilly and rainy for the latter part of the week). this face. i can't stand it.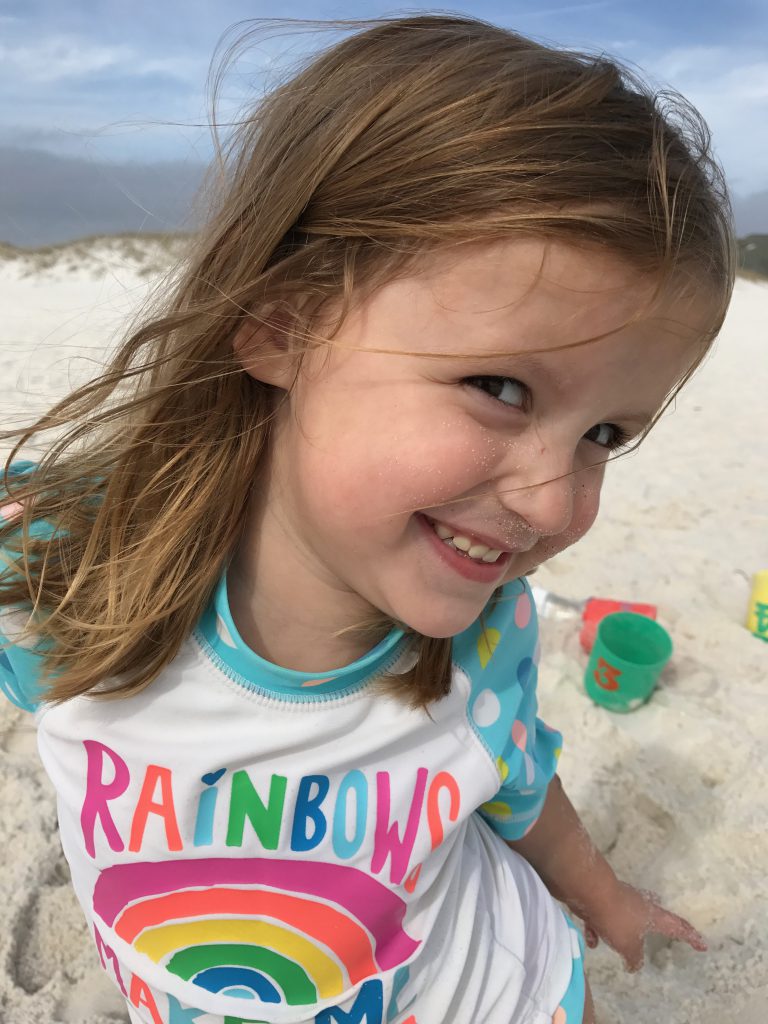 sister sand project.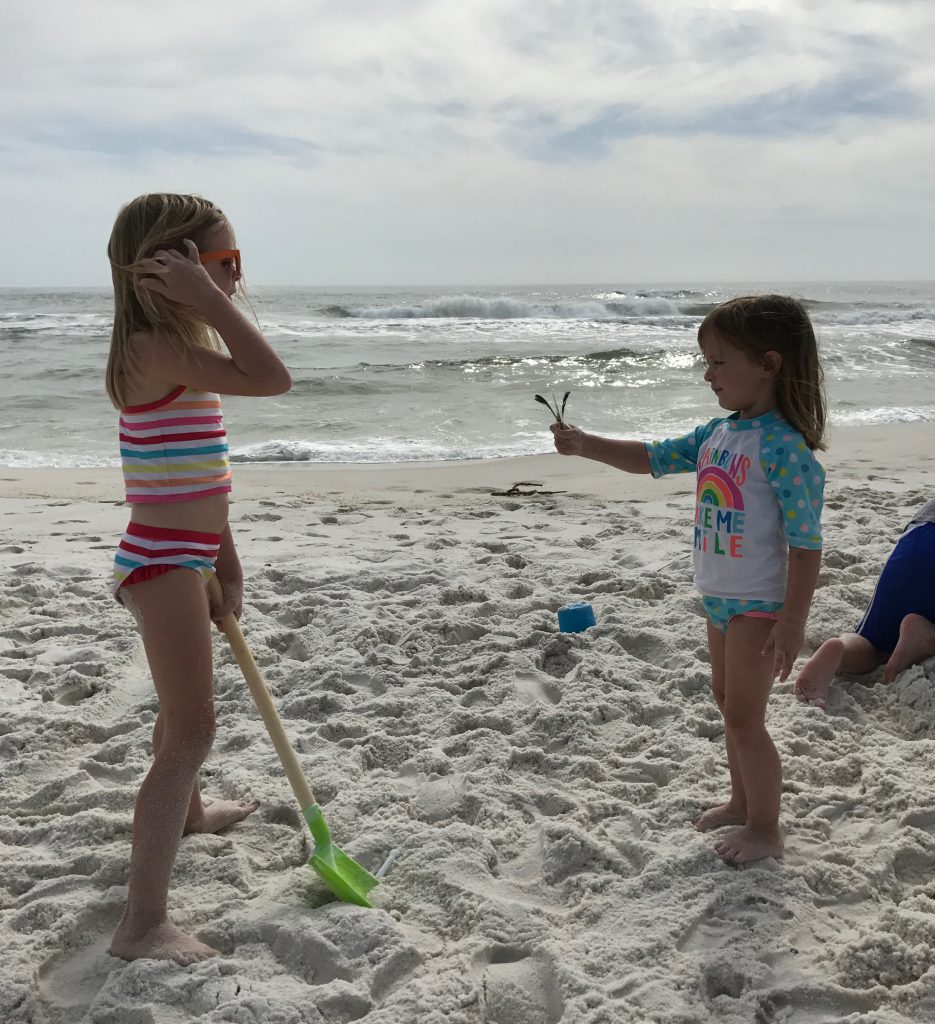 isaac went with us this time, and alternated between whining about being bored, harrassing his sisters, and flopping around in the water.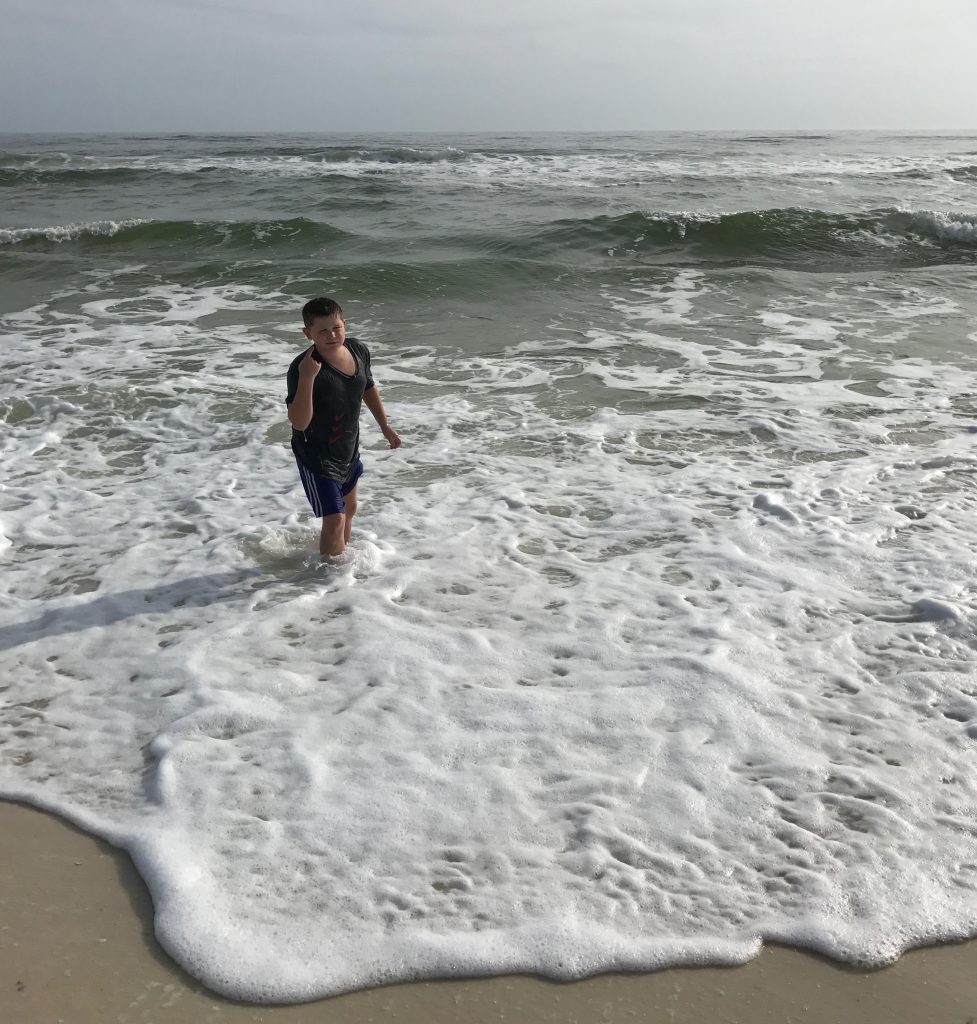 hazel usually pretty much steers clear of the water. she's not a fan. but on this day, she decided she was going to try to dip her toes in. first, she insisted i go with her. after a while, she allowed anna to be her guide.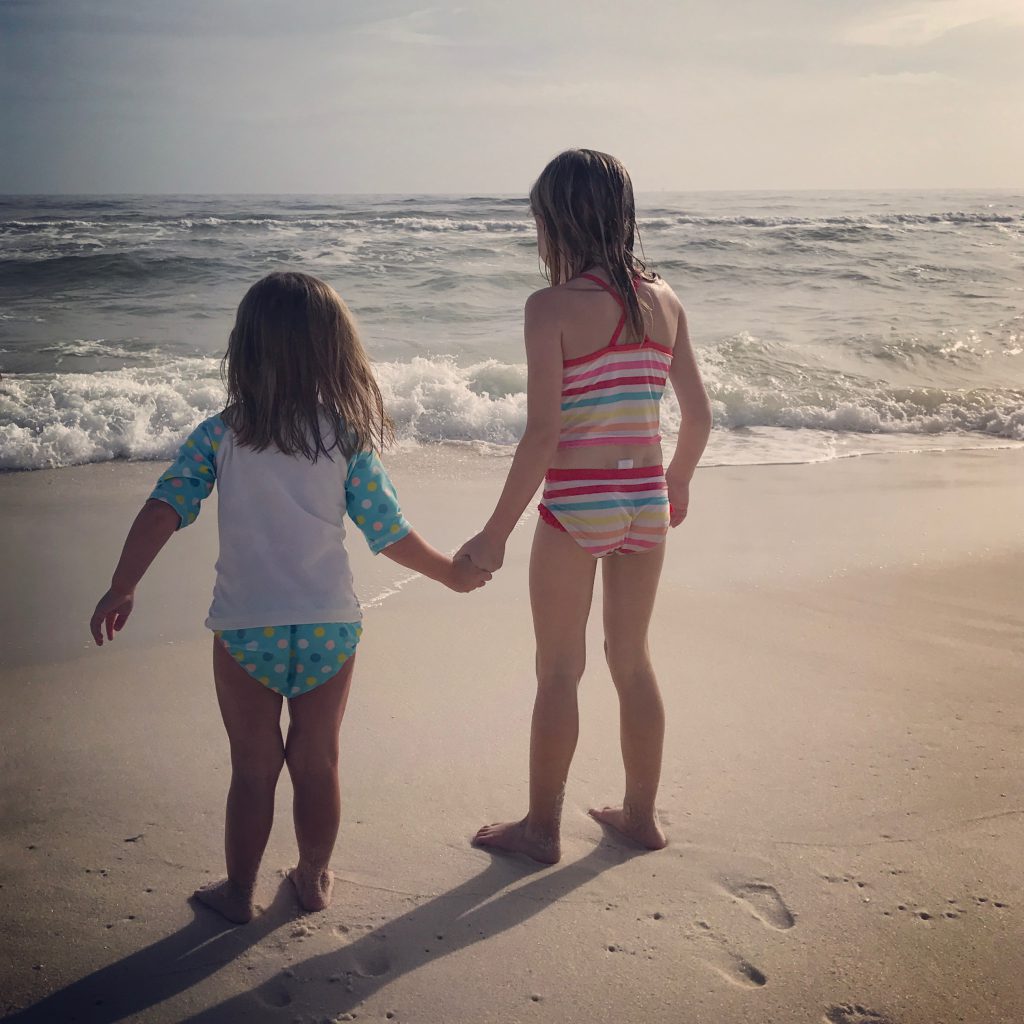 proud of herself for going into the water, getting knocked down by a wave and surviving to tell the tale.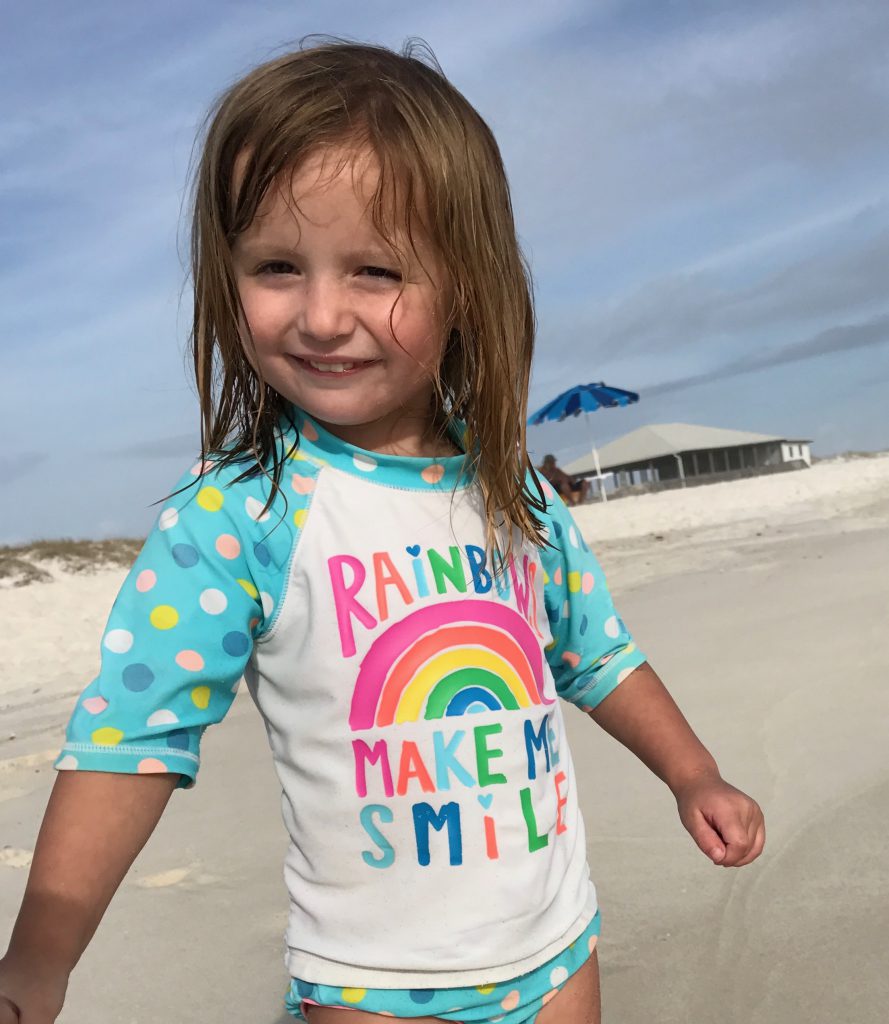 back inside the camper, we busted out some paints. hazel hasn't mastered color mixing yet.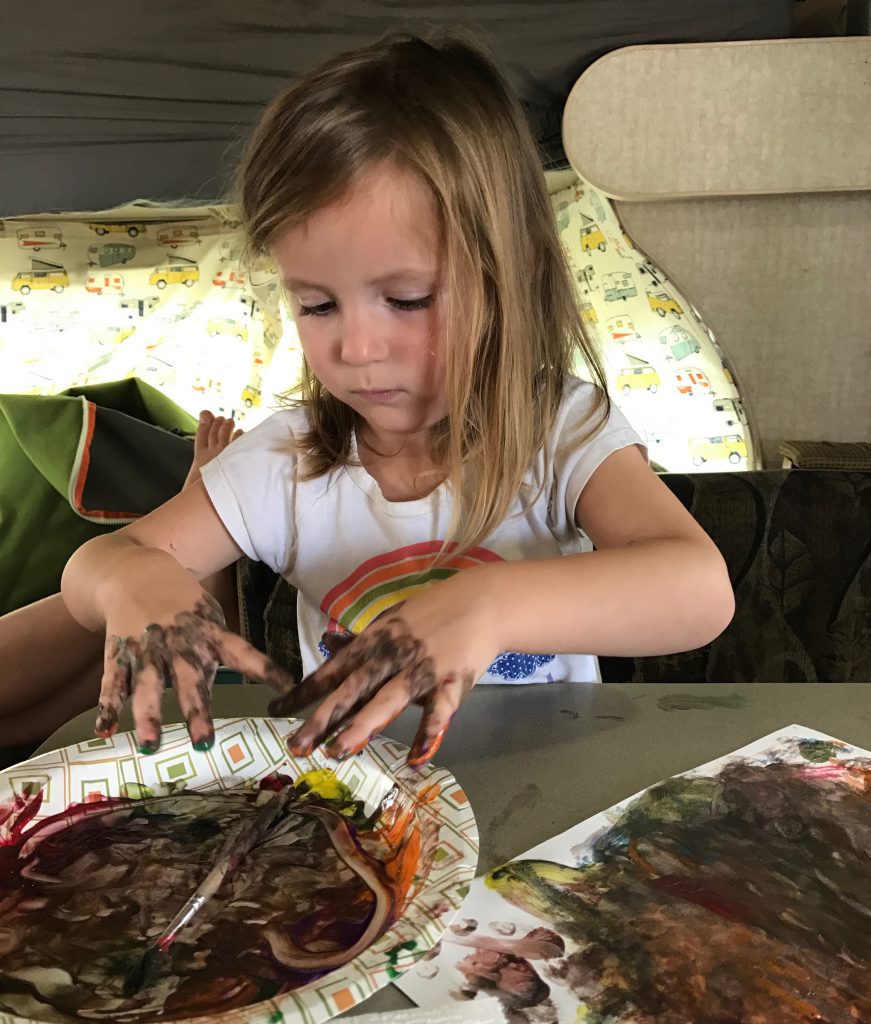 she's banned from painting for awhile.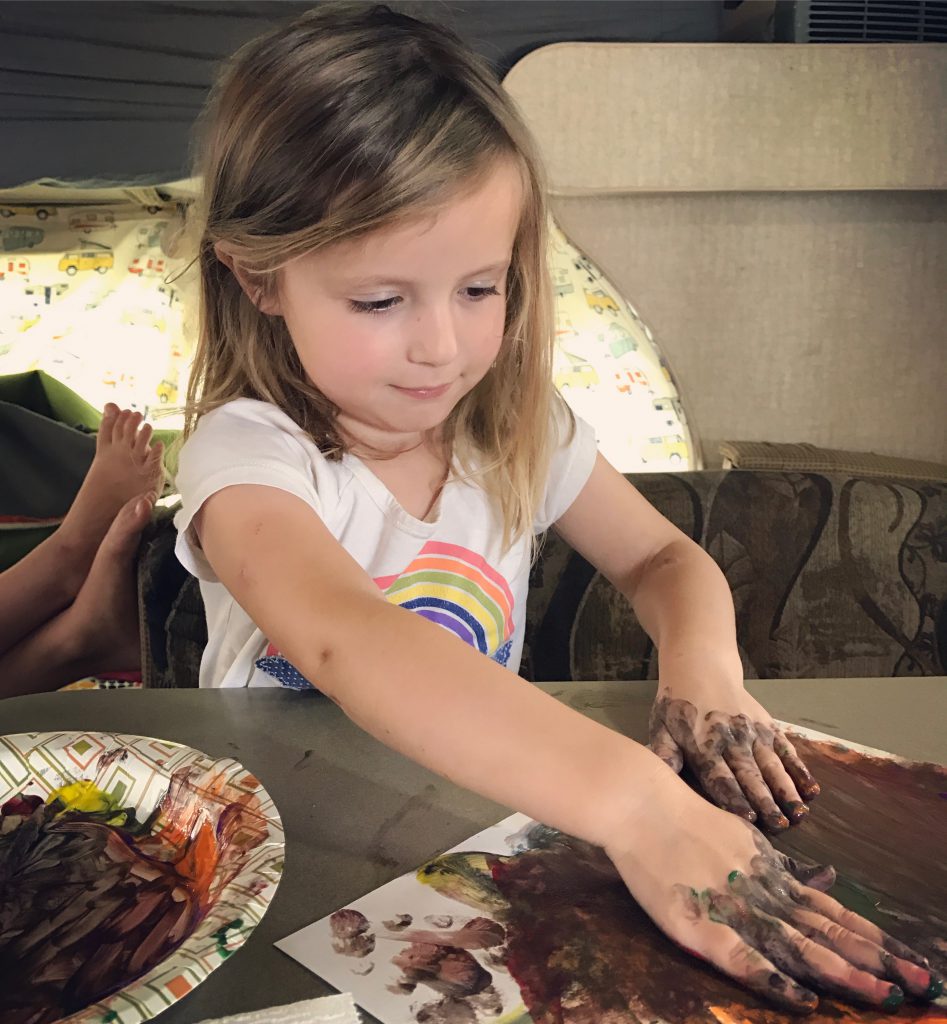 on a day when rain and cold was forecasted, we loaded up to head to pensacola to go to a science museum, have lunch and do a bit of laundry. our agenda was rearranged when we arrived at the museum and it wasn't open. we decided to do laundry first. thankfully we had our trusty ipads and the kids were happy to sit and play. there were some other kiddos there who were happy to watch and listen to isaac go on and on like he's a youtube star.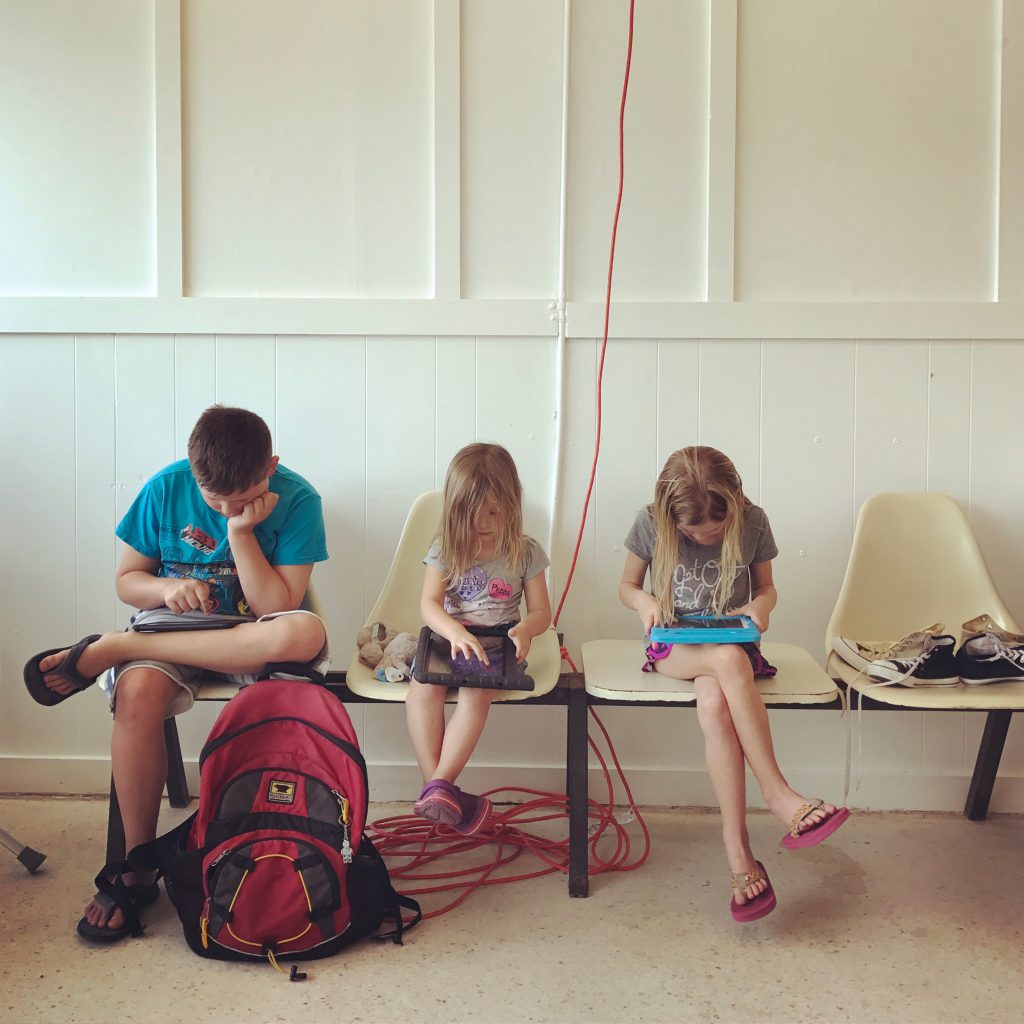 after laundering our laundry at the laundromat, we grabbed some lunch.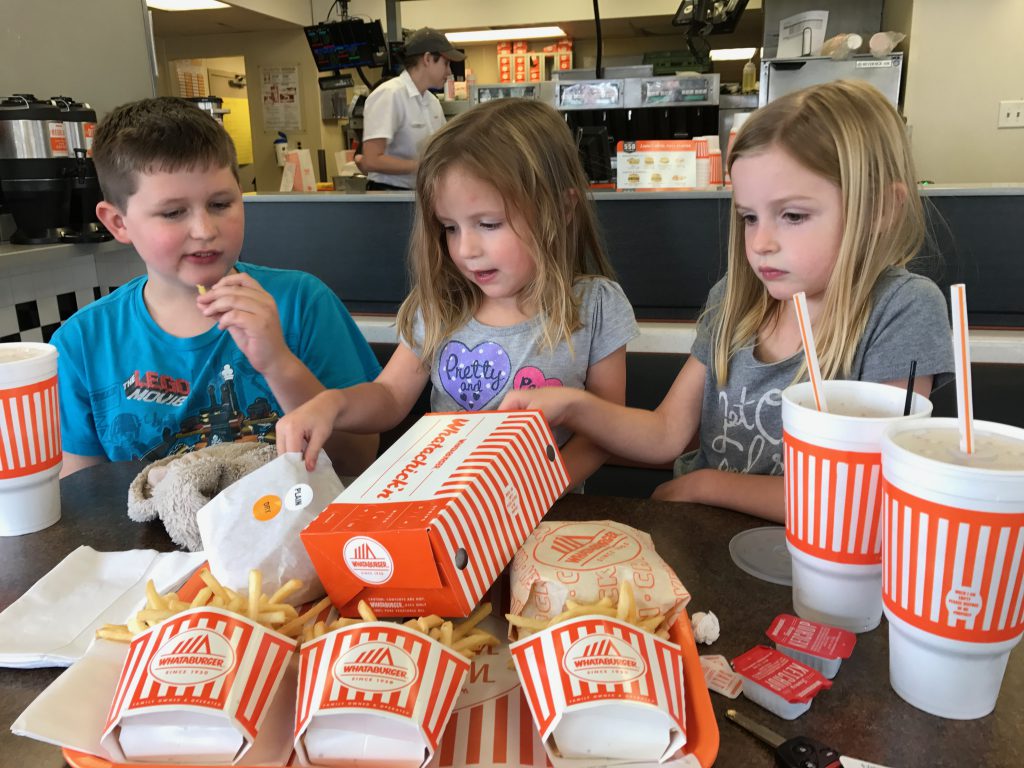 these girls.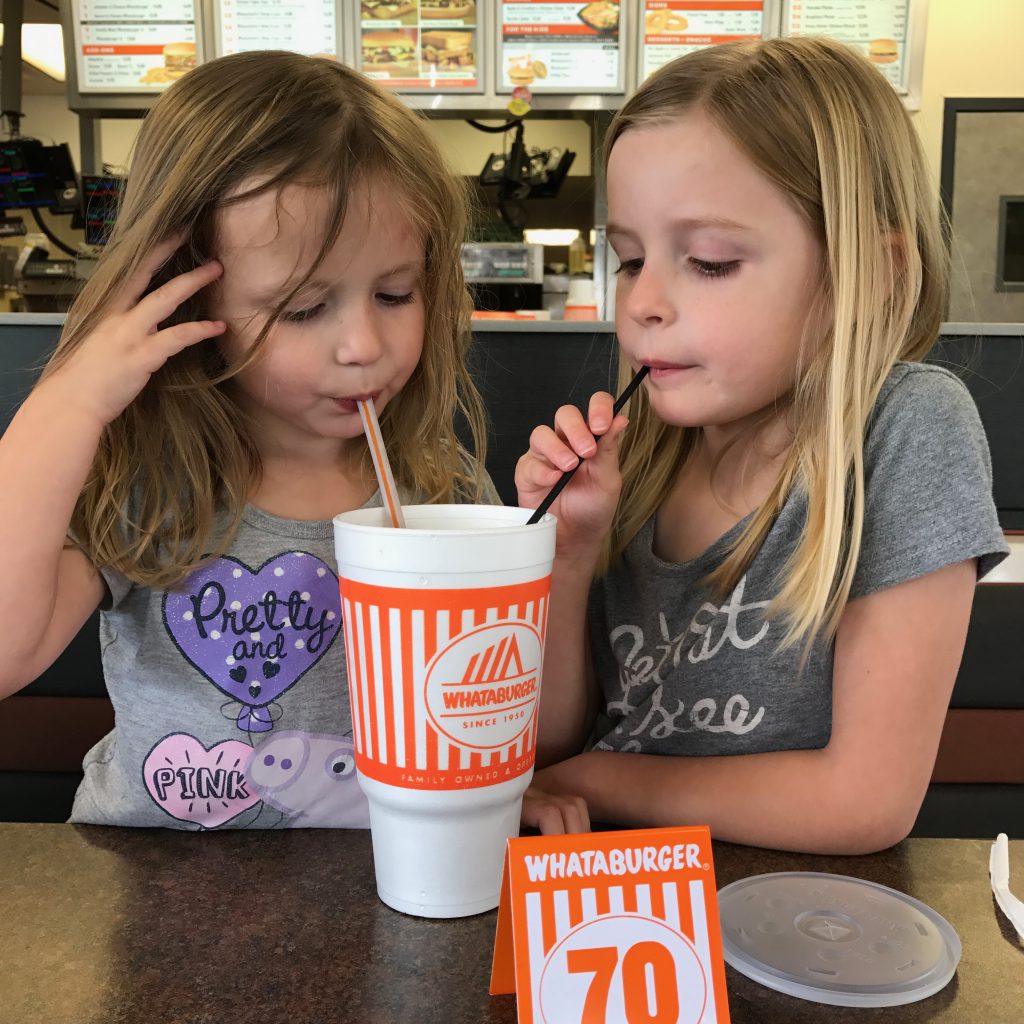 FINALLY. it was time to go to the museum. it's called the pensacola MESS hall. and i loved it.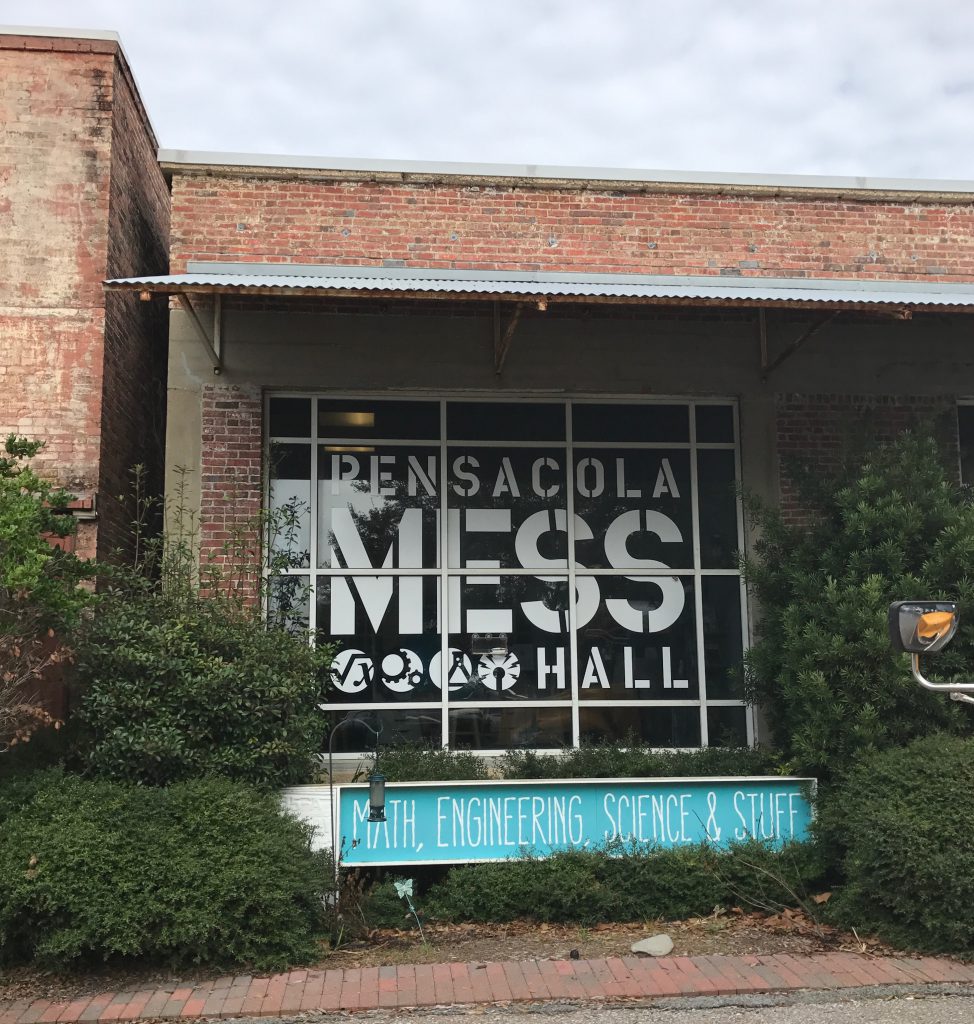 there was soooooo much stuff to do. at first it seemed small, but it was jam packed with all hands on stuff. it was one big room, so the kids could float around and do whatever and i never had to drag anyone out or listen to another whine that they were ready to move on. also, the staff was super helpful, so that always helps.
first stop, this cool wave machine.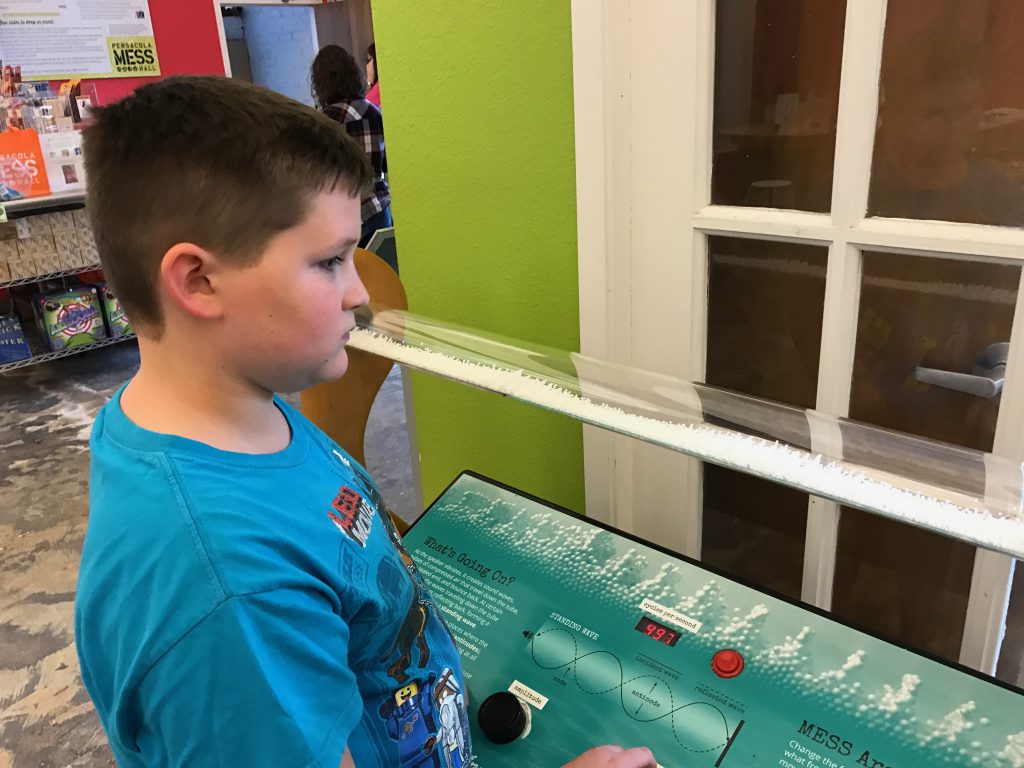 you could adjust the amplitude and frequency of the sound wave and watch the little styrofoam balls bounce to the beat. 🙂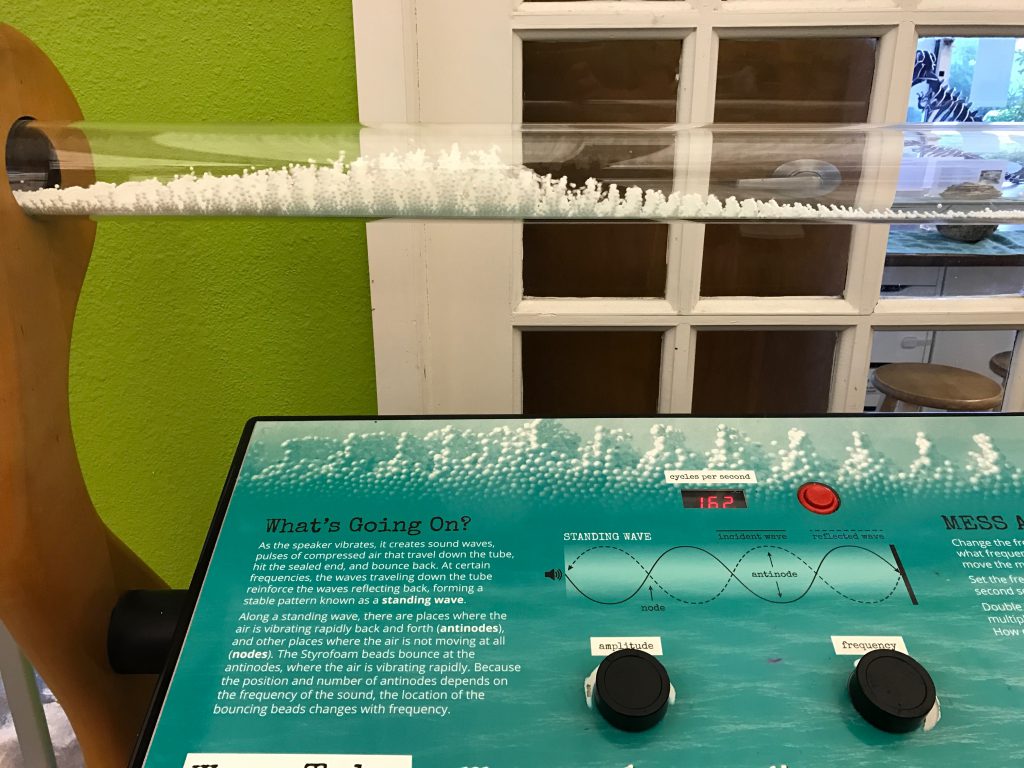 isaac was drawn to the marble run wall like a magnet. he spent the next hour and then some working on an epic marble run.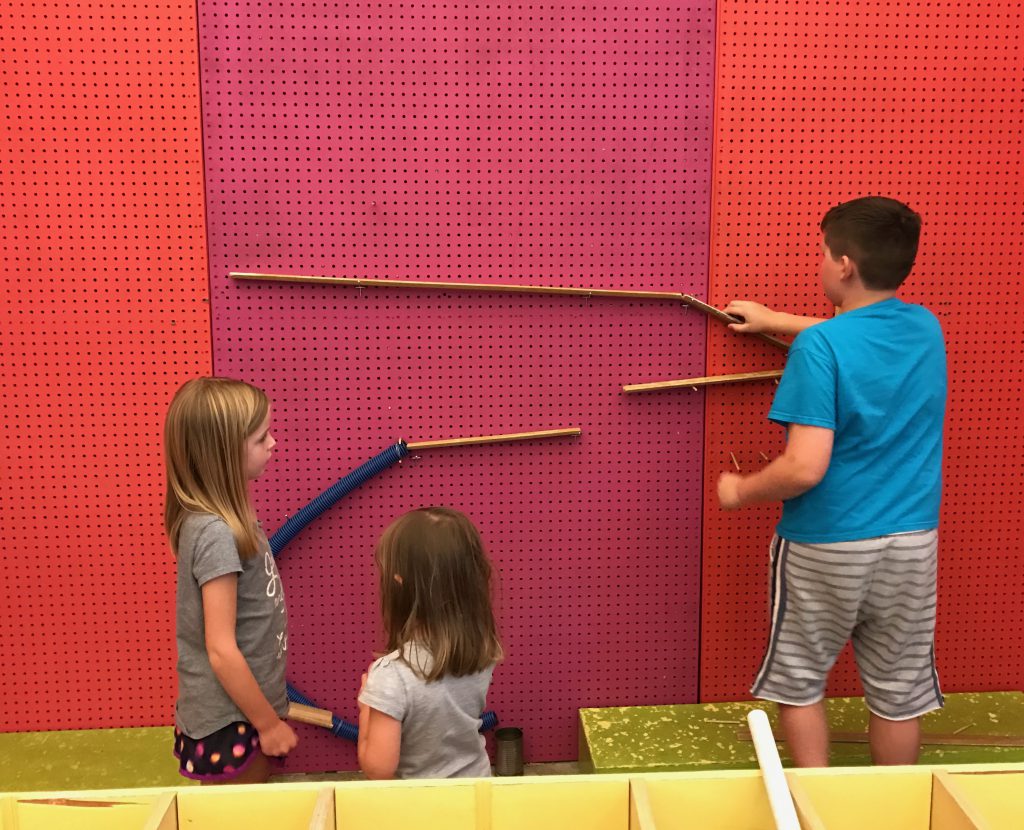 super strong magnet zone.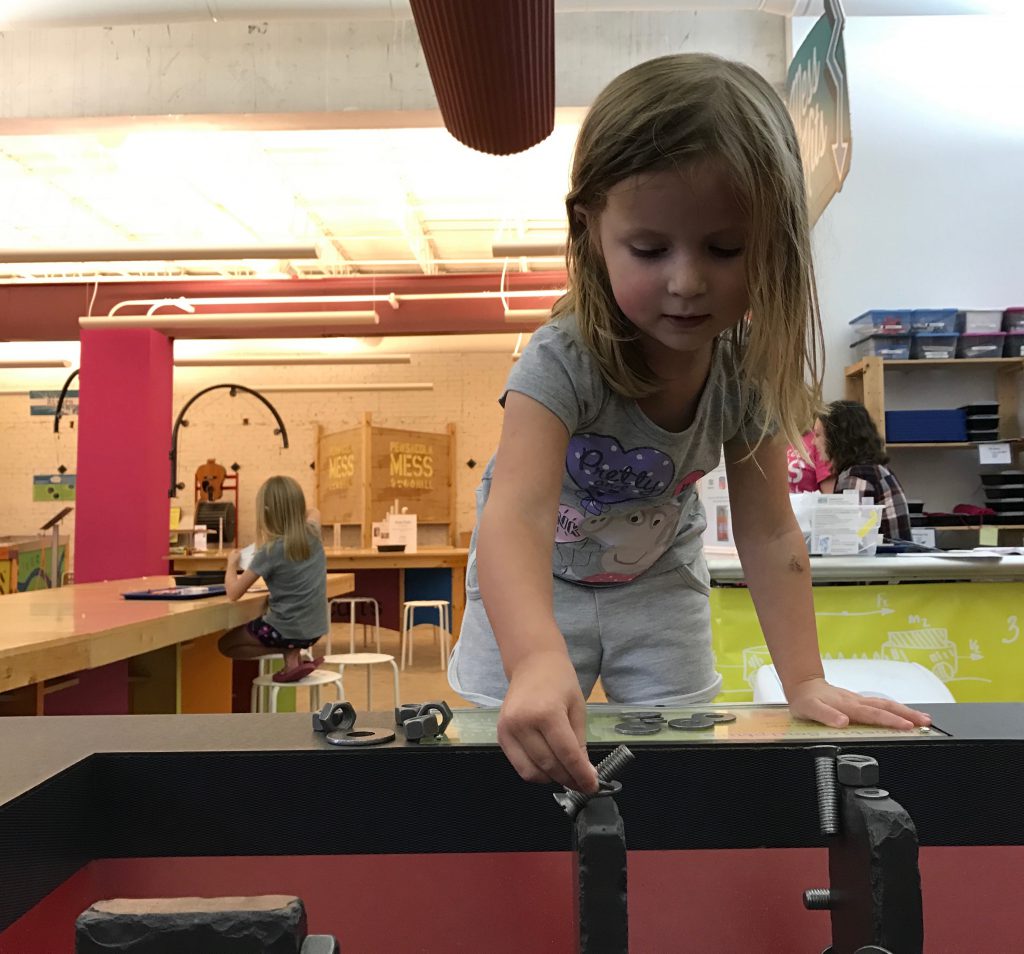 the flying/parachute apparatus construction area.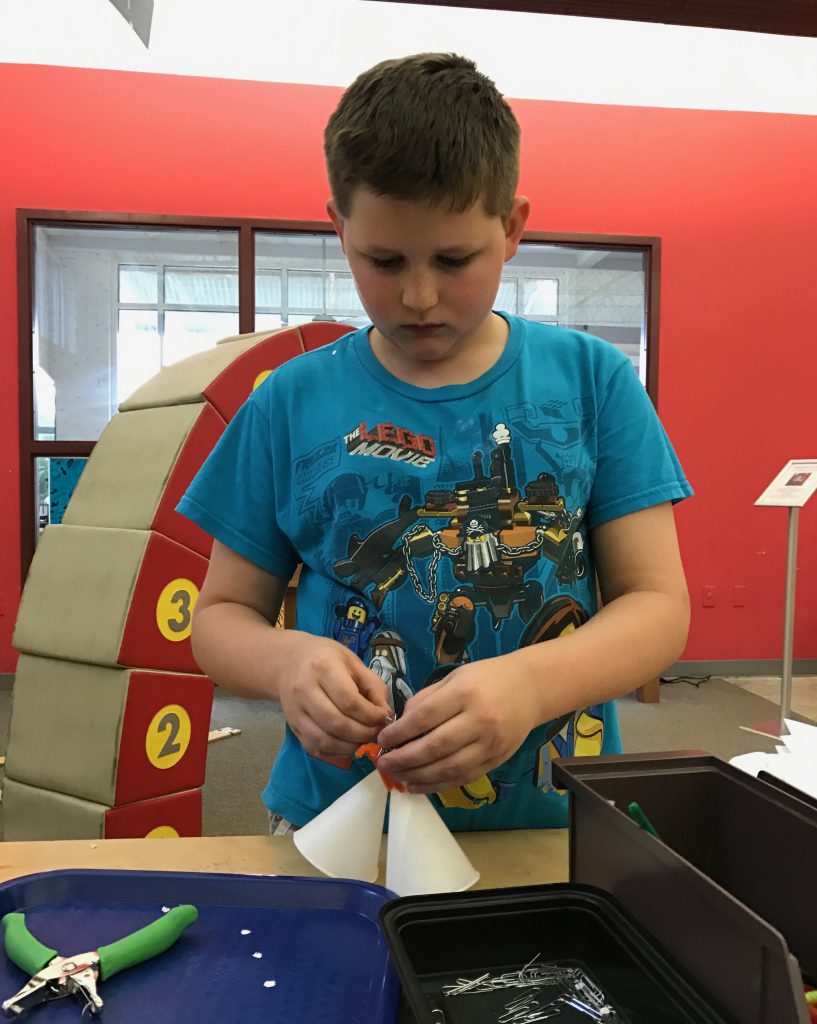 wind tunnel and flying apparatus testing chamber.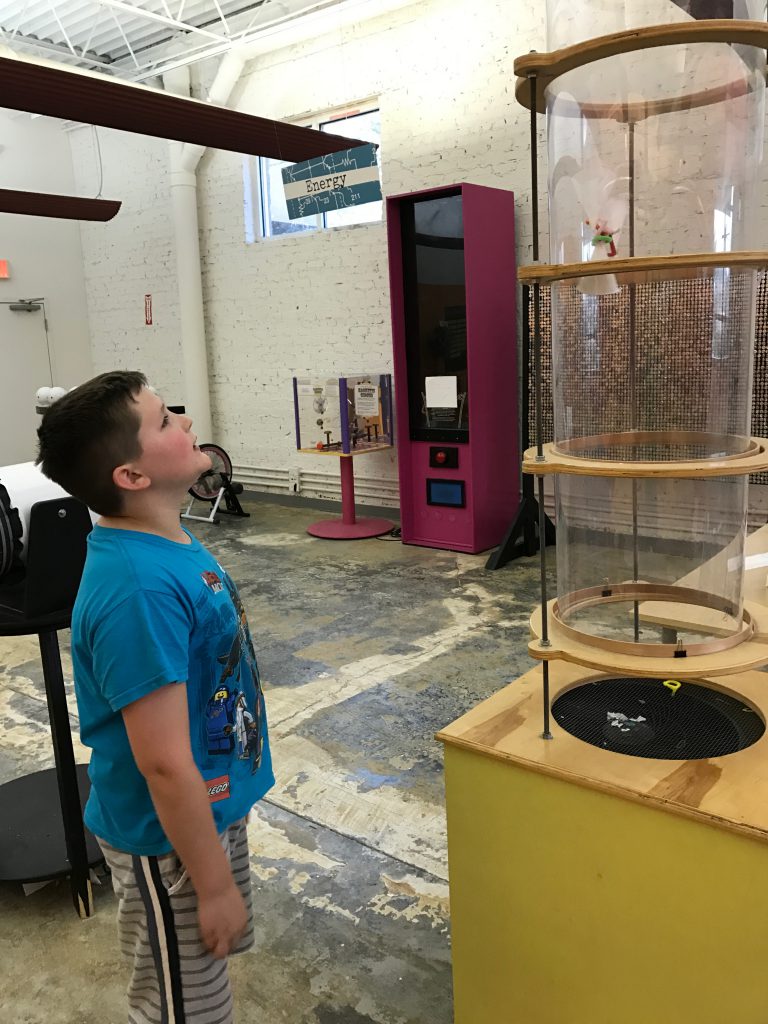 even though the bike was pink, i convinced ike to generate some energy and light up the bulbs for posterity.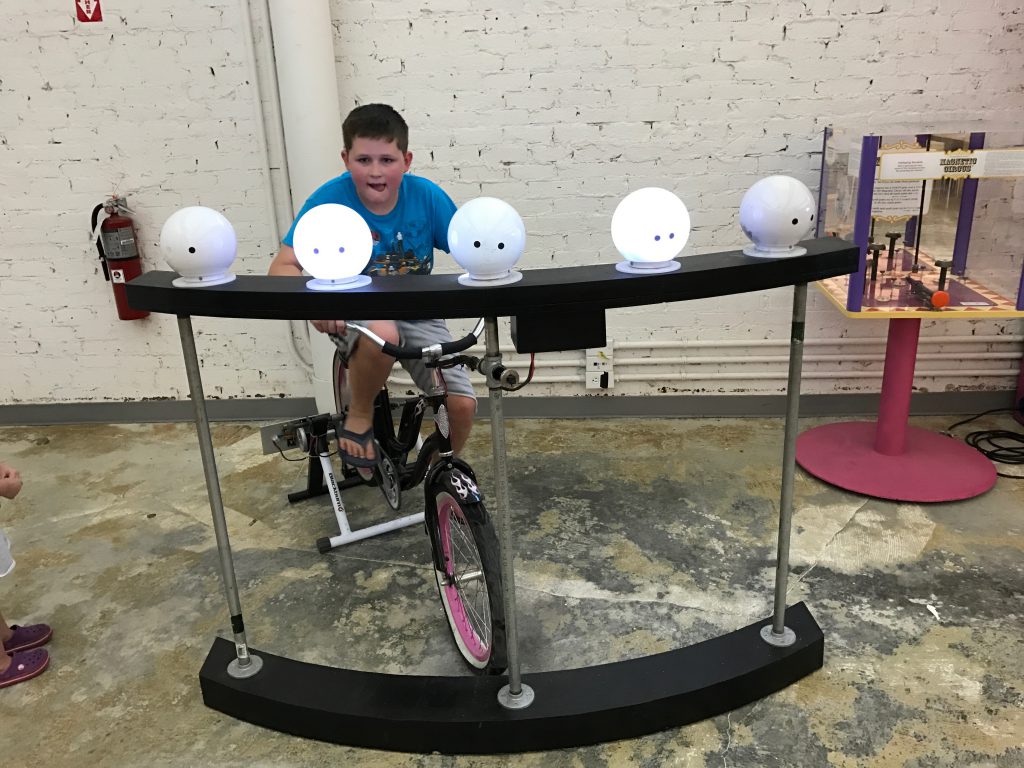 giant spirograph. sort of. the pen was connected to two gyrating arms, and the paper was on a little stand that also gyrated. the combination of all the different moving parts were mesmerizing to watch.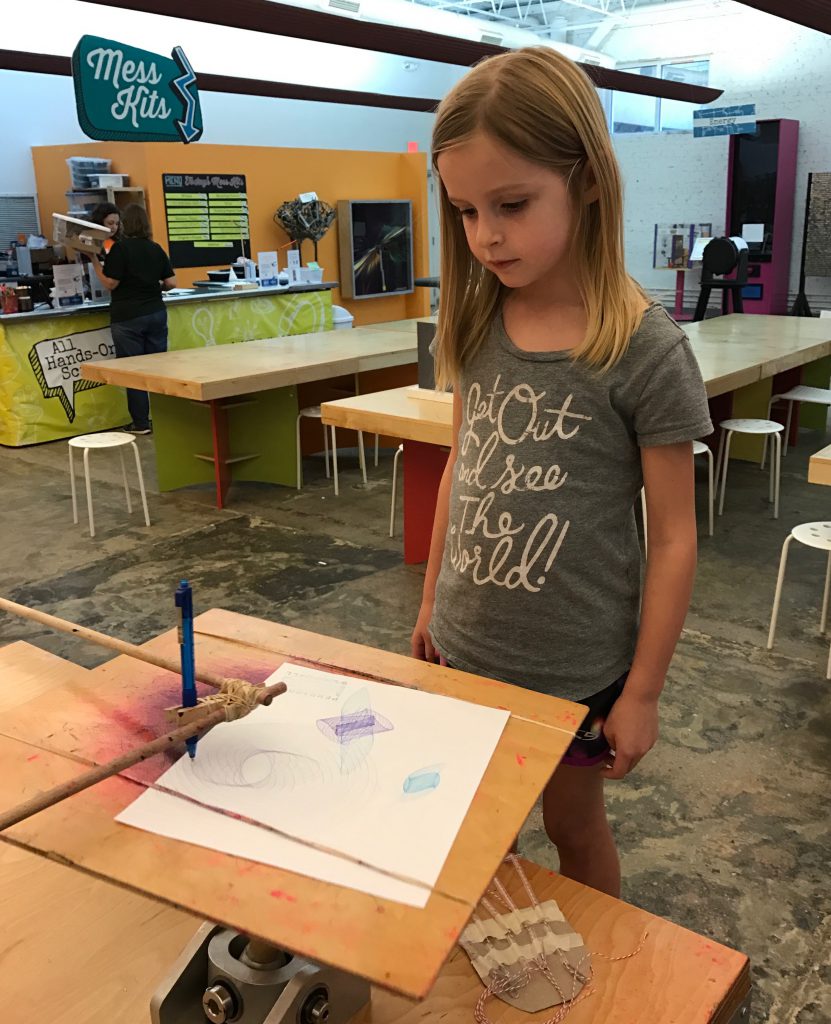 in the background of the previous pic, you can see a sign for "mess kits". they would hand out little prepared kits with science or math type individual activities. anna made a robotic hand out of straws and strings and tons of tape. and a little rope climbing figurine.
as always, the sand/erosion/water table was a hit.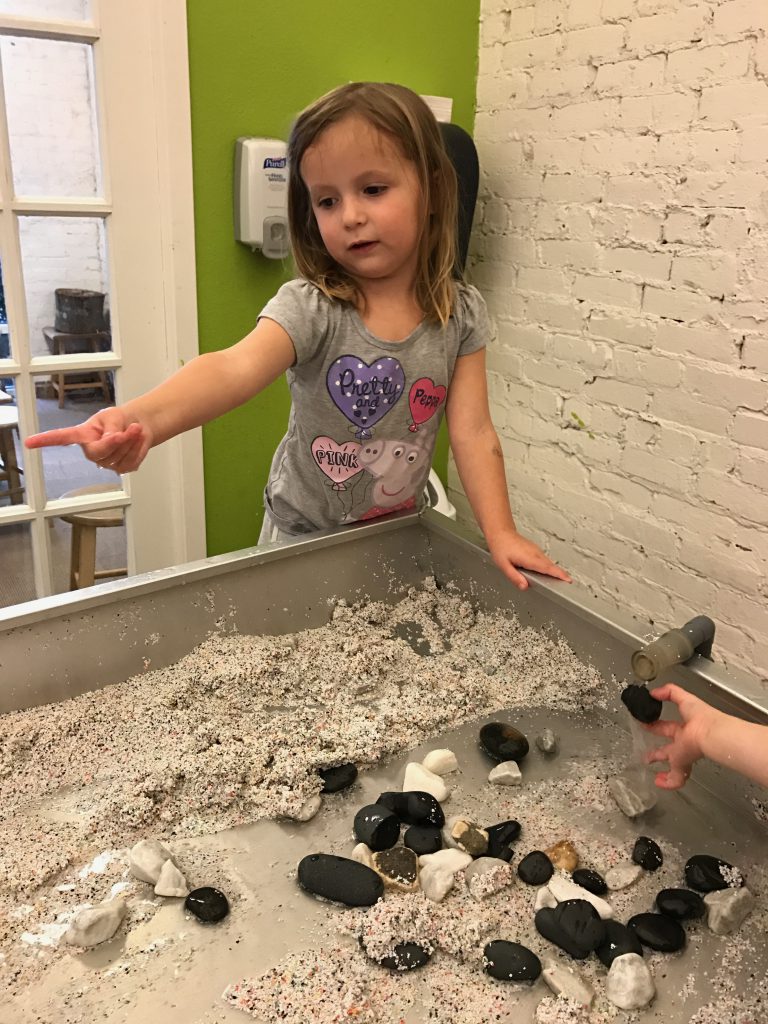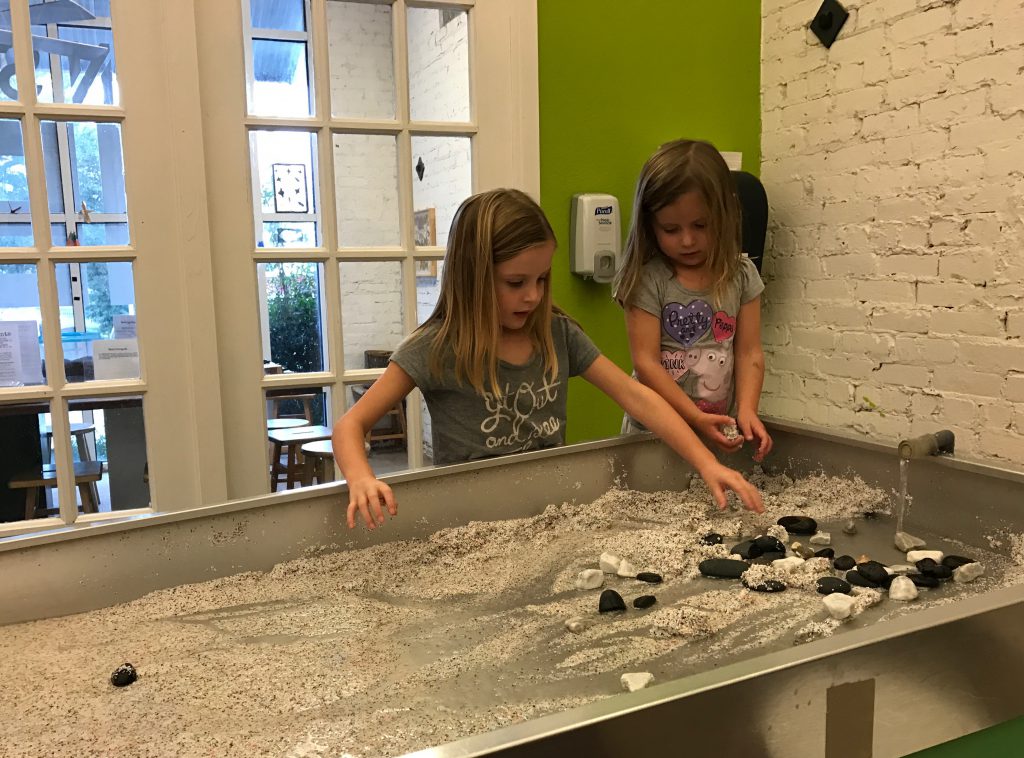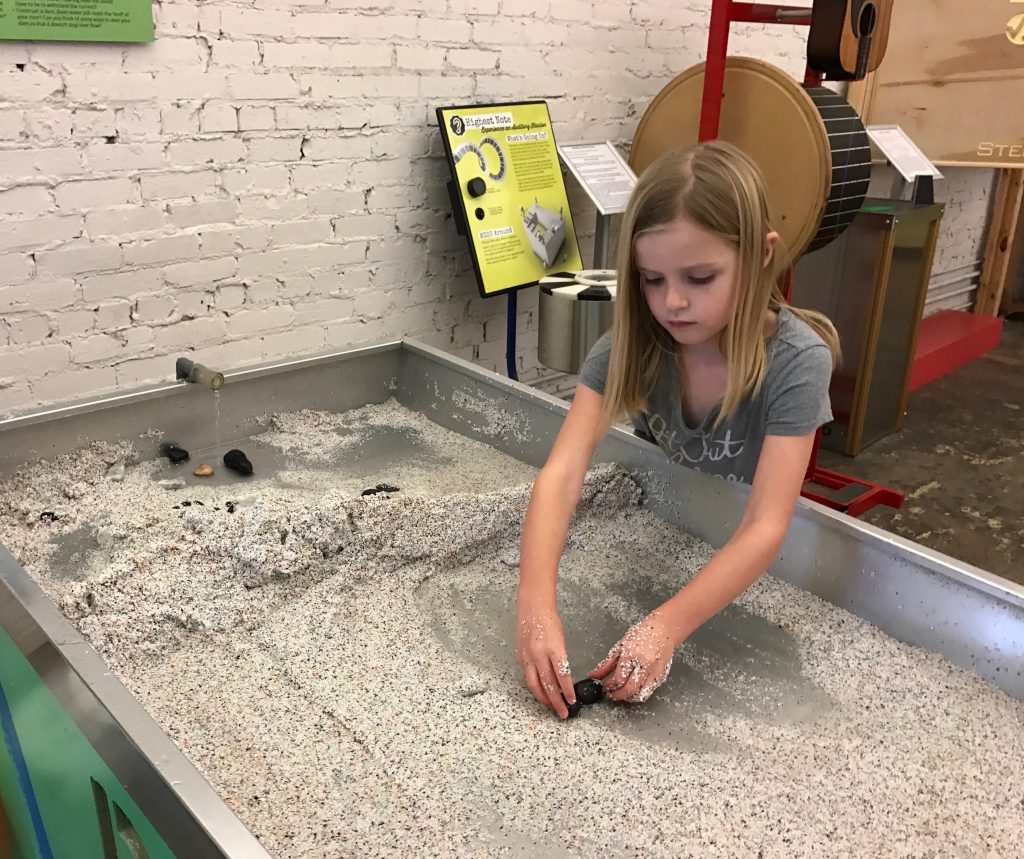 this wall of adjustable mirrors made for fun selfies.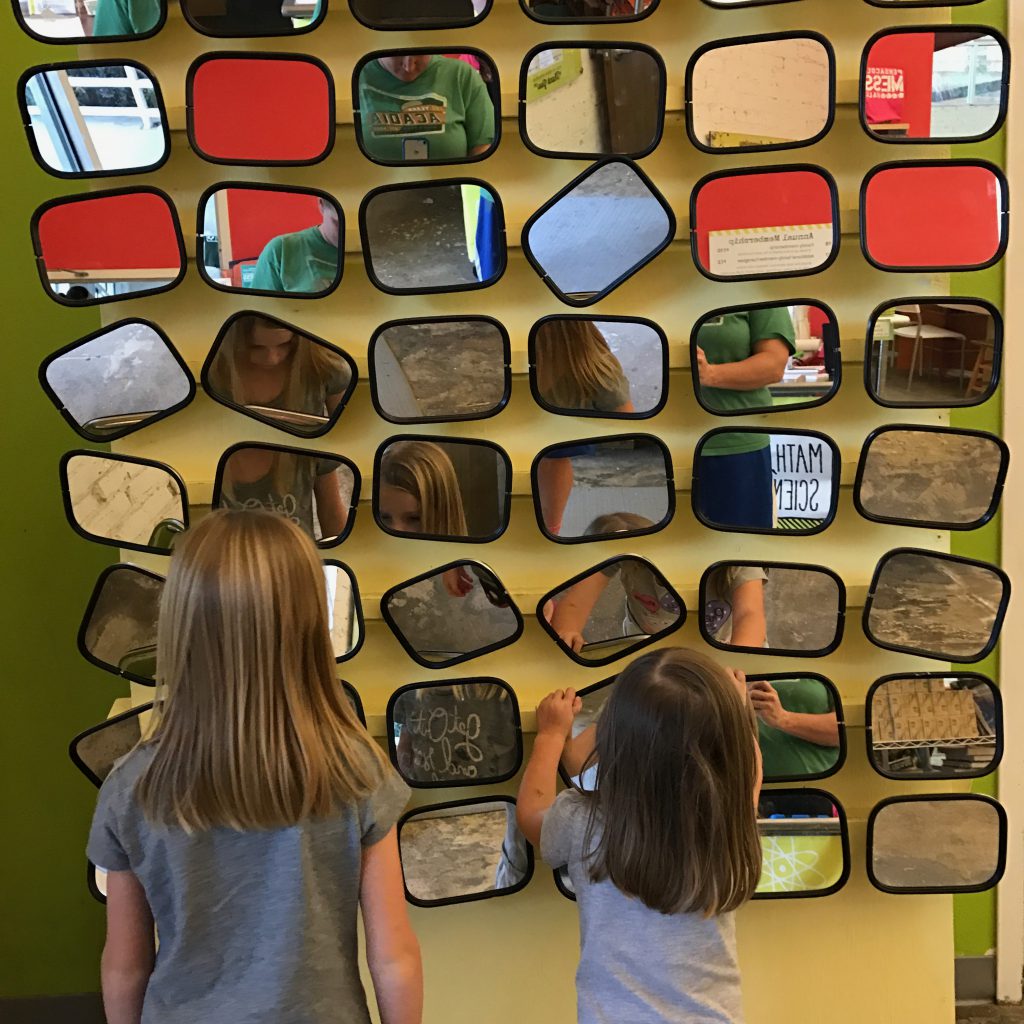 after a long afternoon of accidental learning, it was time to go. but not before we spent a bunch of money on some cool games they had stocked at the "gift shop" (more like a shelf of stuff, but it was all awesome stuff and a good way for me to support the place since our admission was free through our science museum pass).
the new games sparked a game playing frenzy. which was good, because the weather was crap from this point on. here's anna, with her game face on, playing machi koro with me.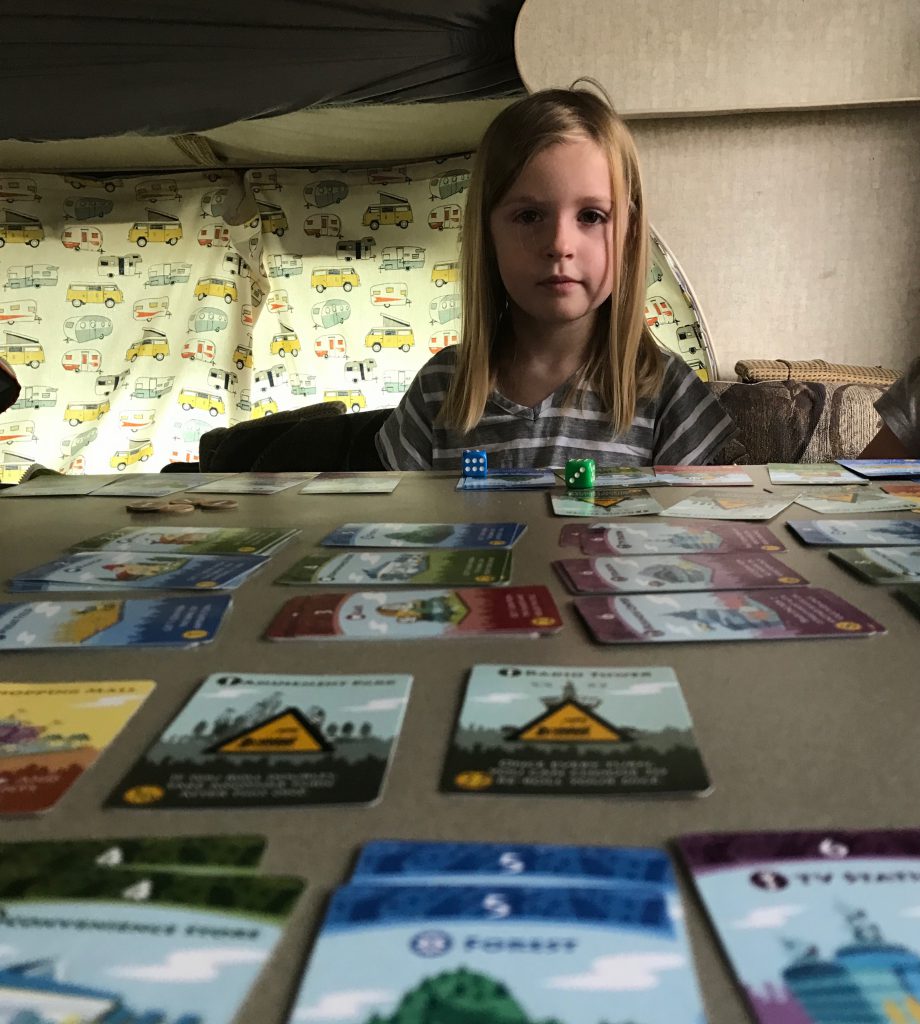 when we woke up on moving day, this was the weather situation.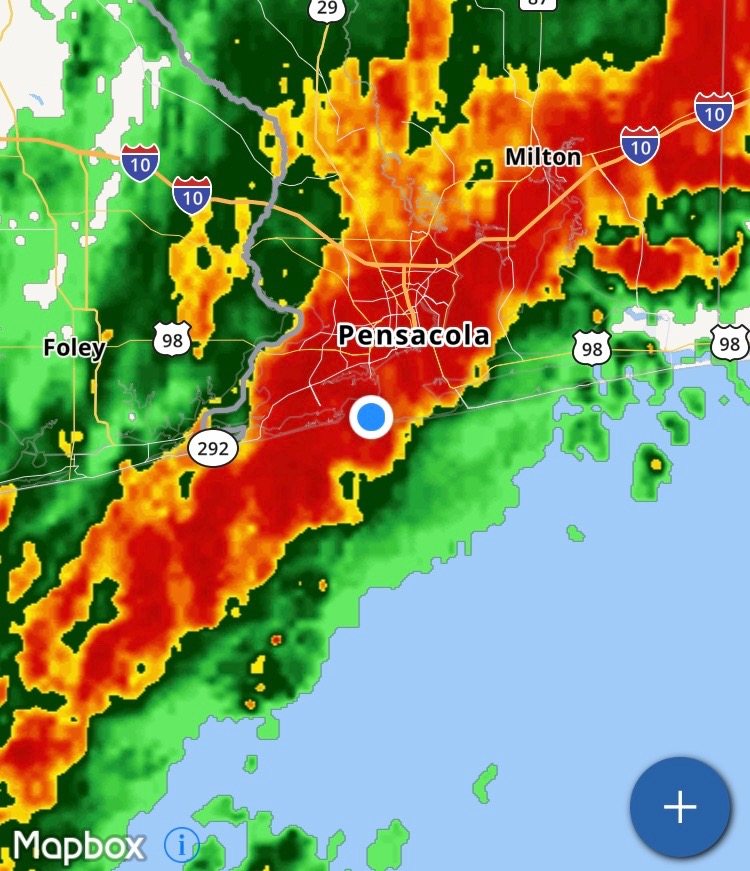 our mats were floating on about three inches of water outside our camper. you can see the giant puddle in front of the door. but, we managed to pack up and get on the road and thankfully the road off the island wasn't flooded and we were on our way.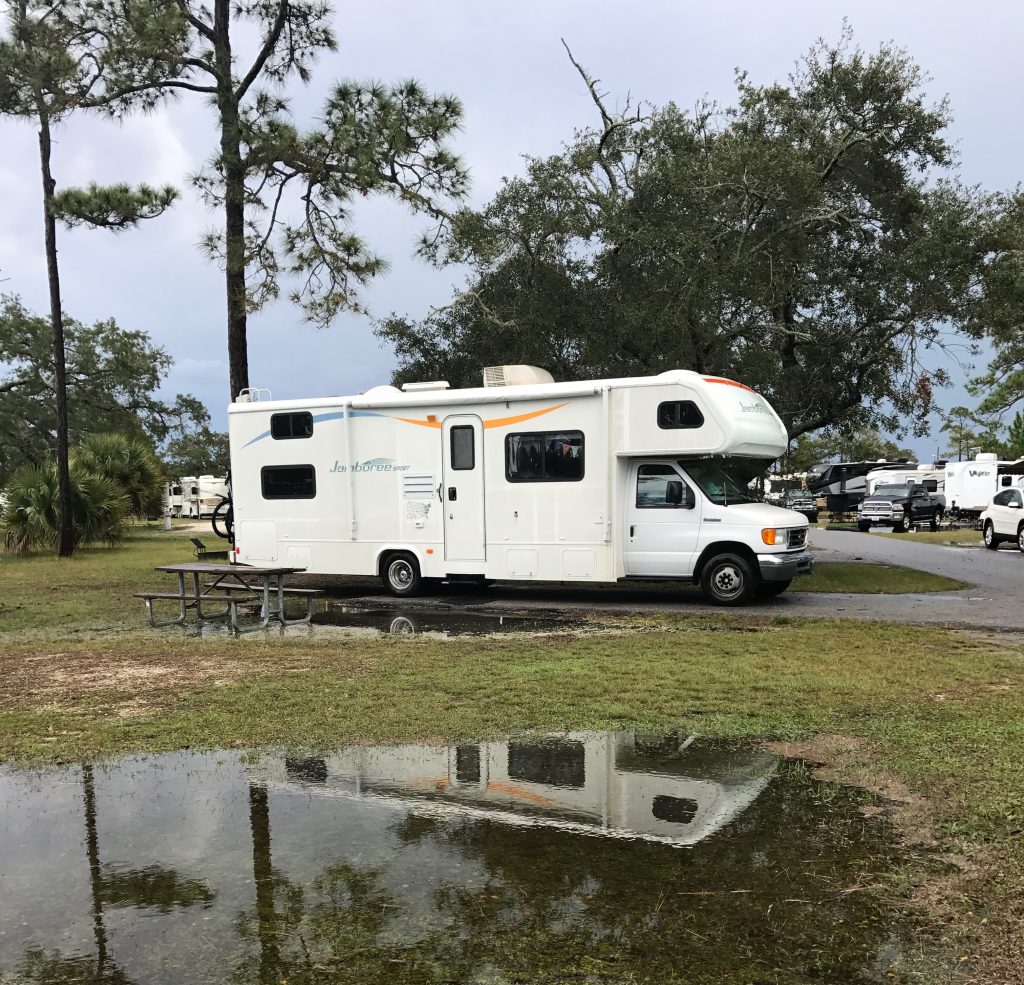 the drive to the next spot was only about an hour, but i've had my eye on this bagel spot in pensacola. i got a bagel. hazel requested a cinnamon roll and then proceeded to eat only the frosting. and all of the frosting.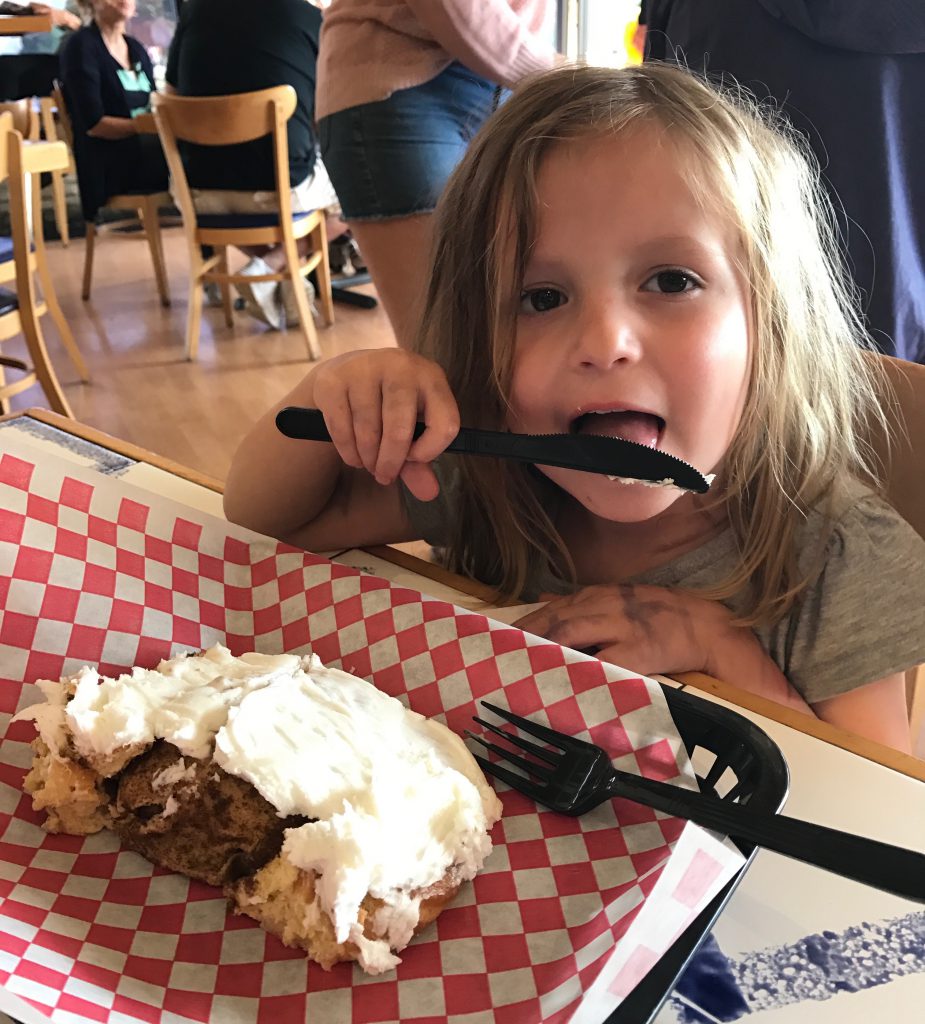 anna went with the extra chocolatey muffin. a good call.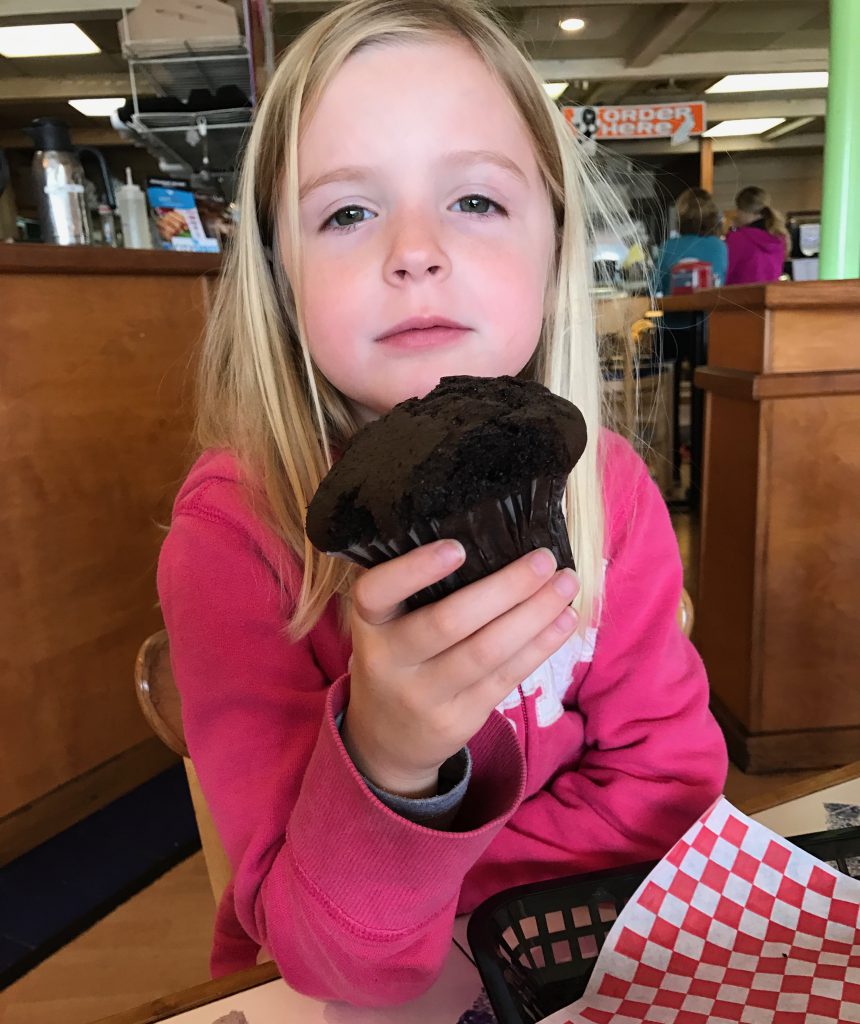 and then off to alabama for our crew…