we are in alabama for the week. we arrived saturday and will leave saturday, so yesterday (sunday) was our only day to do family type stuff. after a few massive thunderstorms passed through, we headed towards mobile, to check out the uss alabama battleship.
but first. food. we stopped at this fantastic place on the way.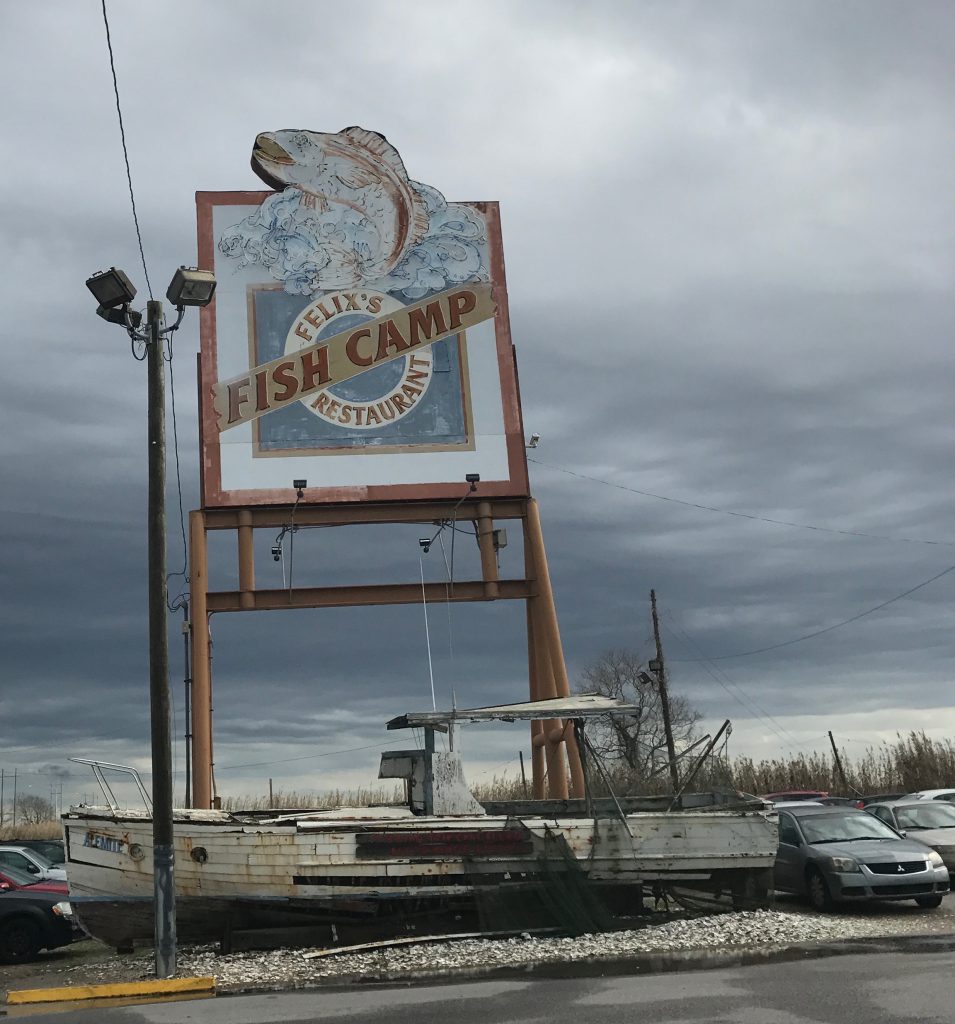 it was pretty much a compound.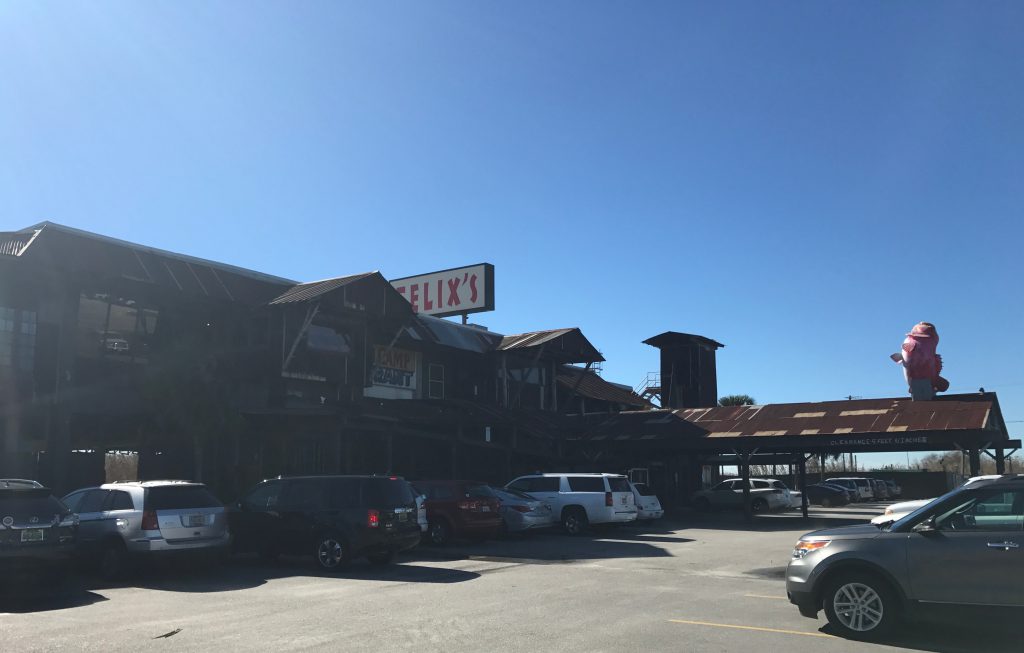 and had a pink fish advertising it's main food group. (fish)..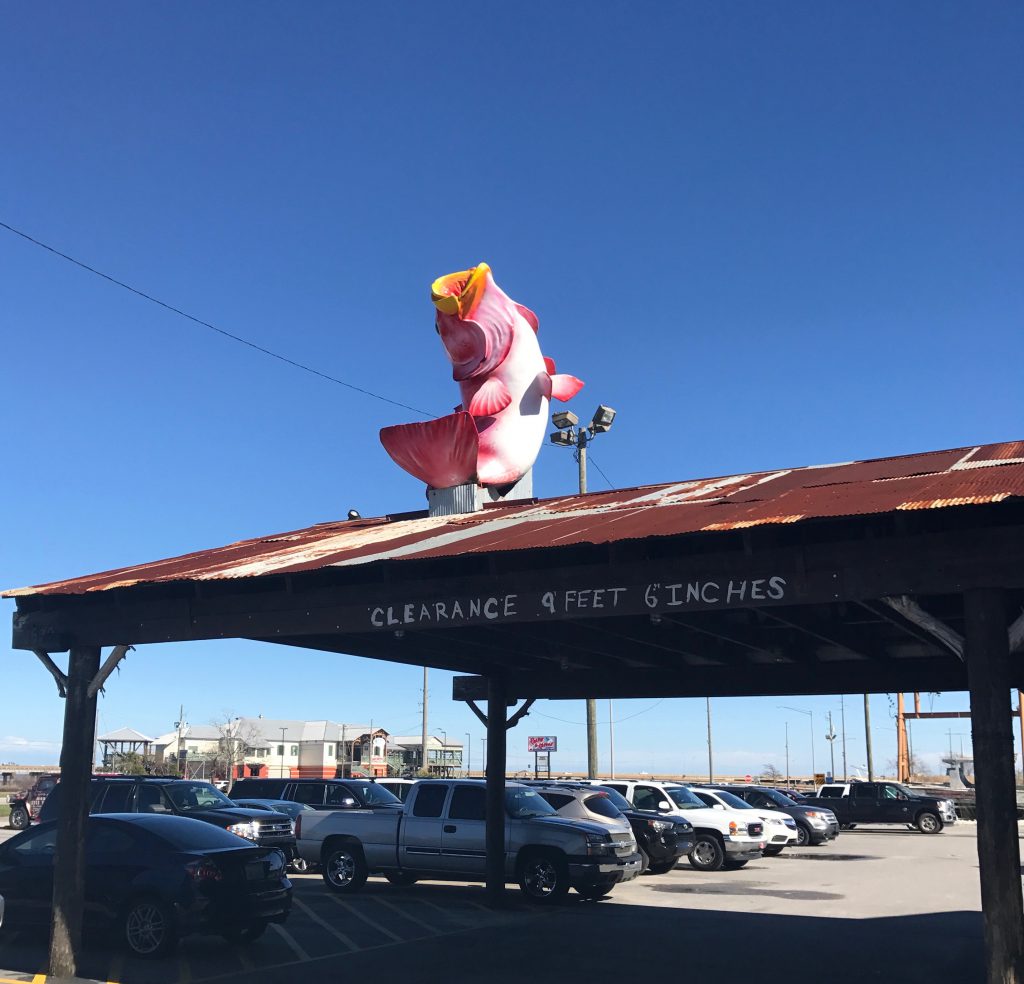 i went with the shrimp po-boy. it was awesome.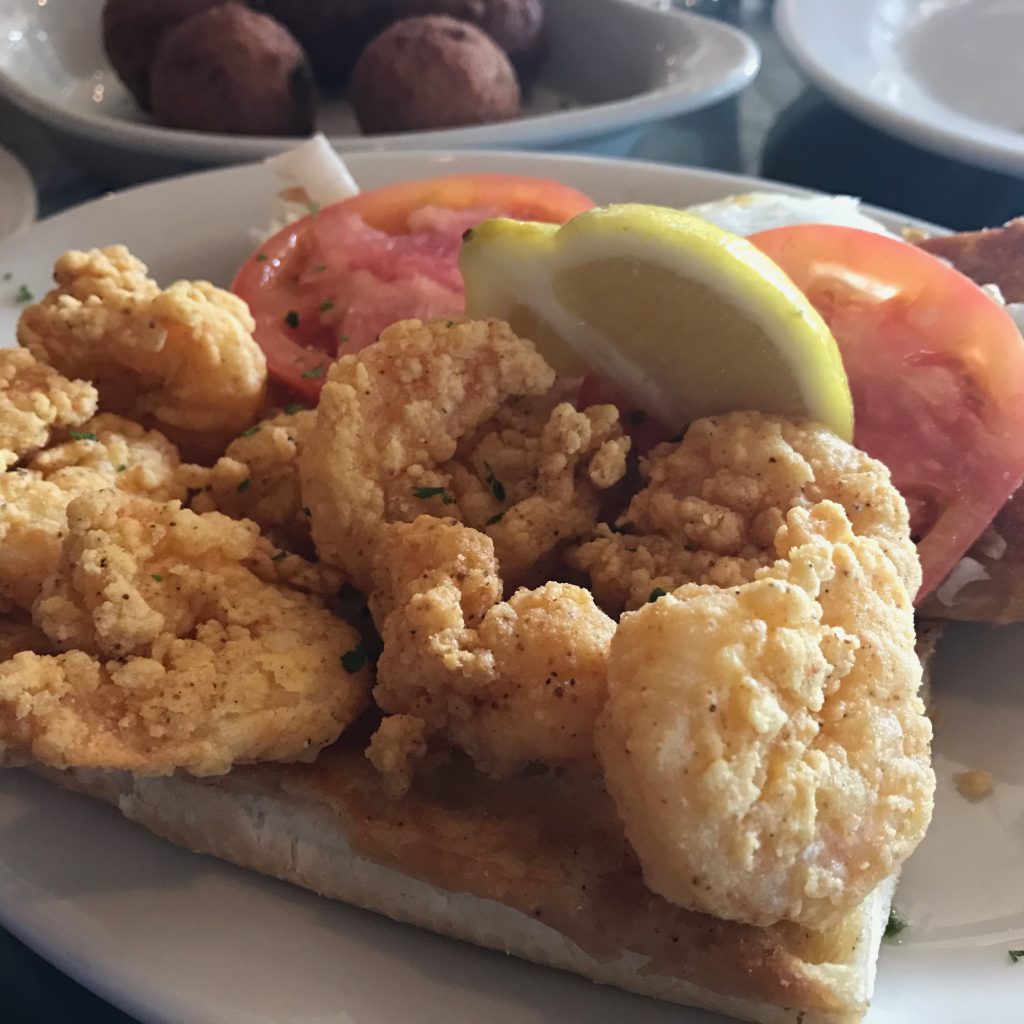 after we were filled up with local seafood, we jumped over to the battleship memorial park.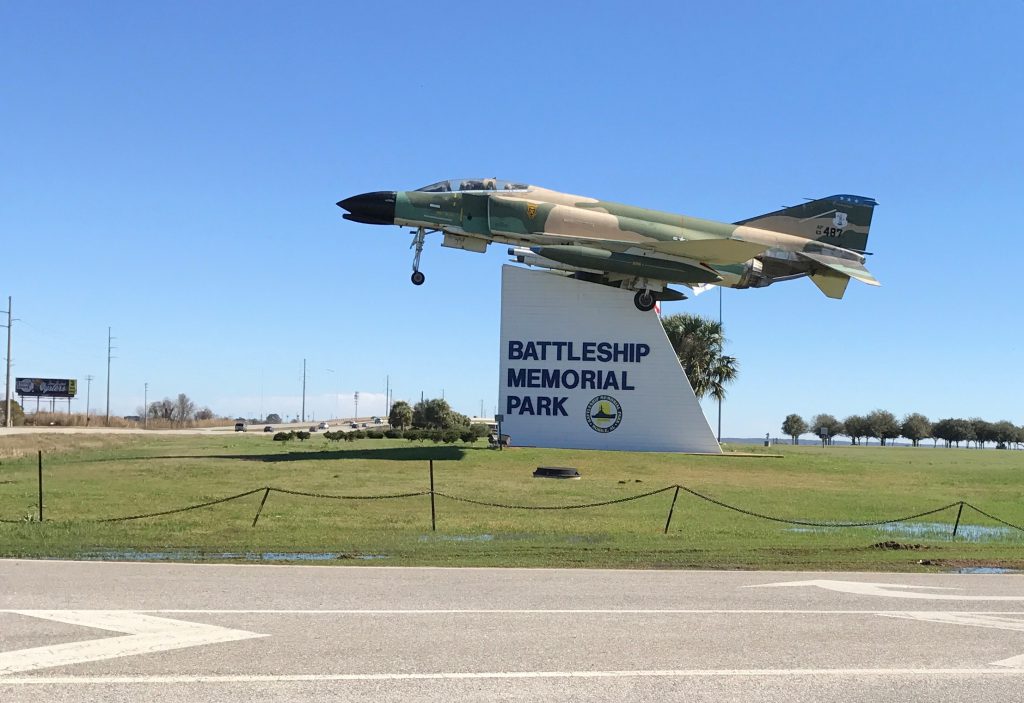 pre-tour photoshoot.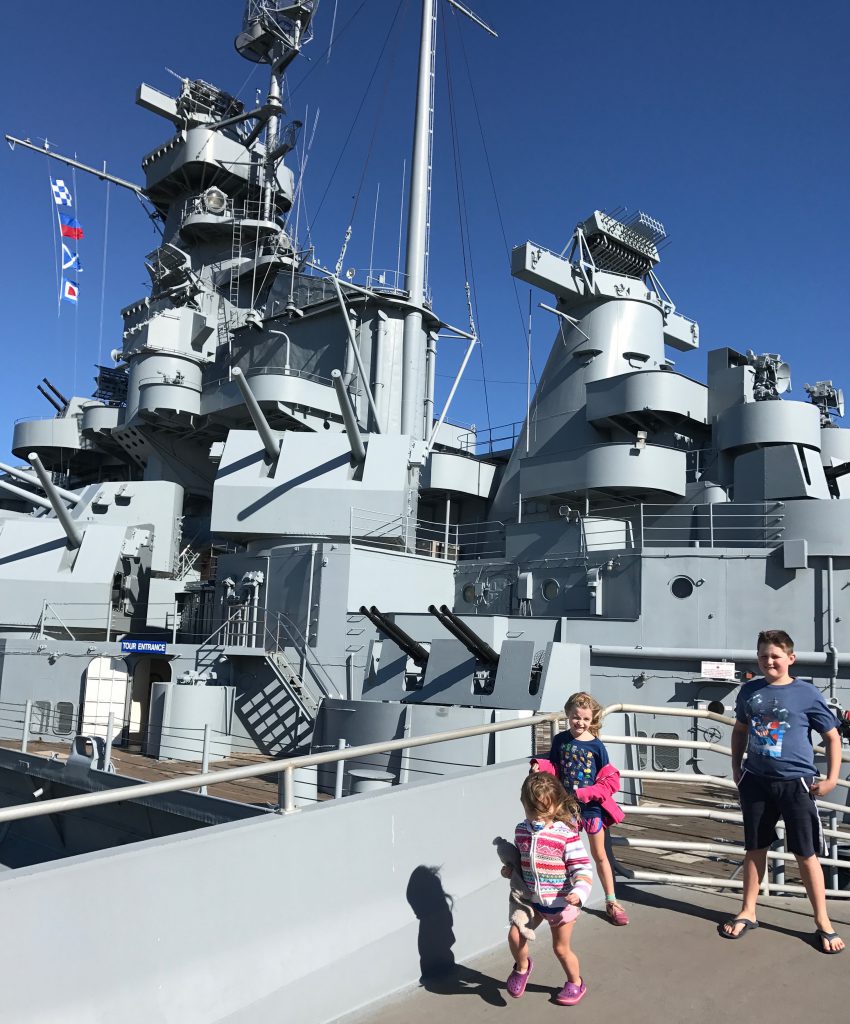 the ship was pretty cool. it was used during world war two and was part of d-day. the tour was broken into three different loops. it was all self guided, which is a pro in lidbomland. (on the way in, isaac asked if he could bring his kindle to read when the tour guide was talking forever). anyhow, i wish i did a better job of documenting the rooms and stuff. there were a millionty of them. i'll see what i can remember. without further ado…
kitchen/cafeteria. (that's easy).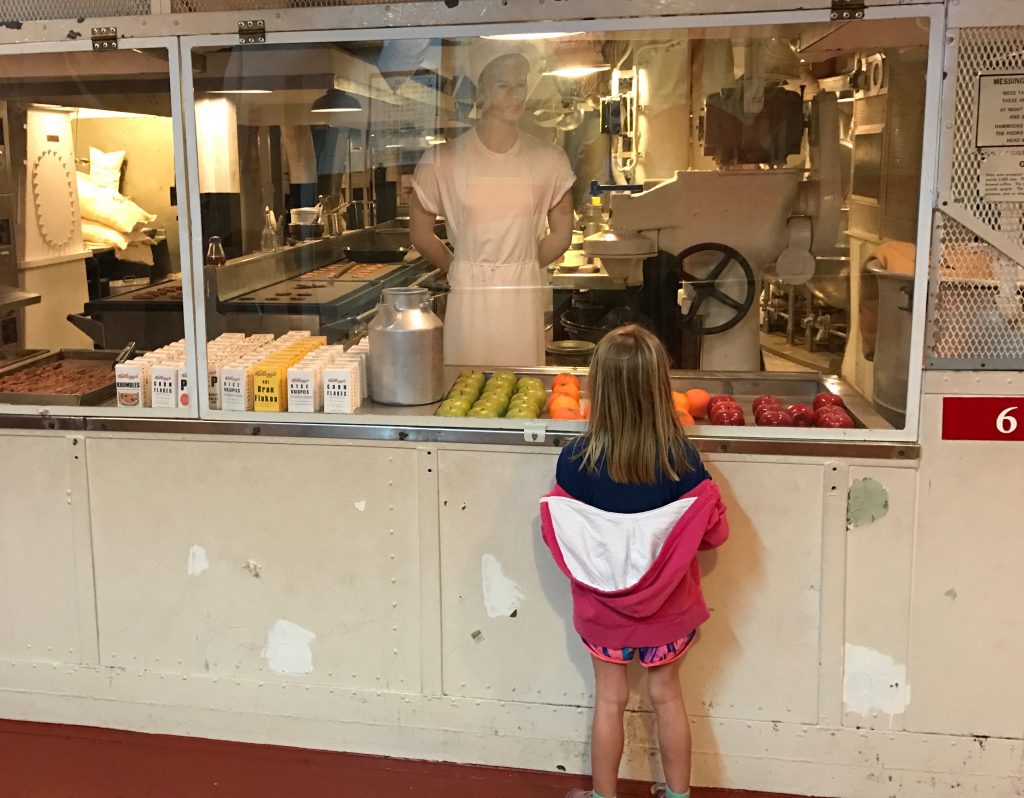 barber.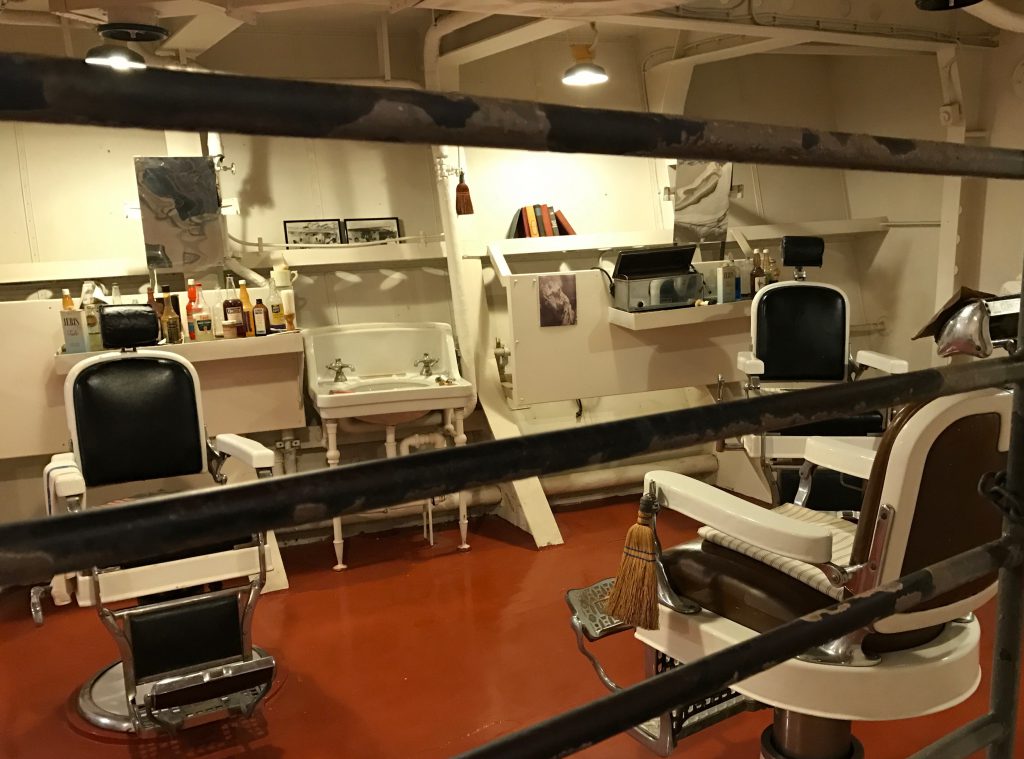 the girls looking at the barber.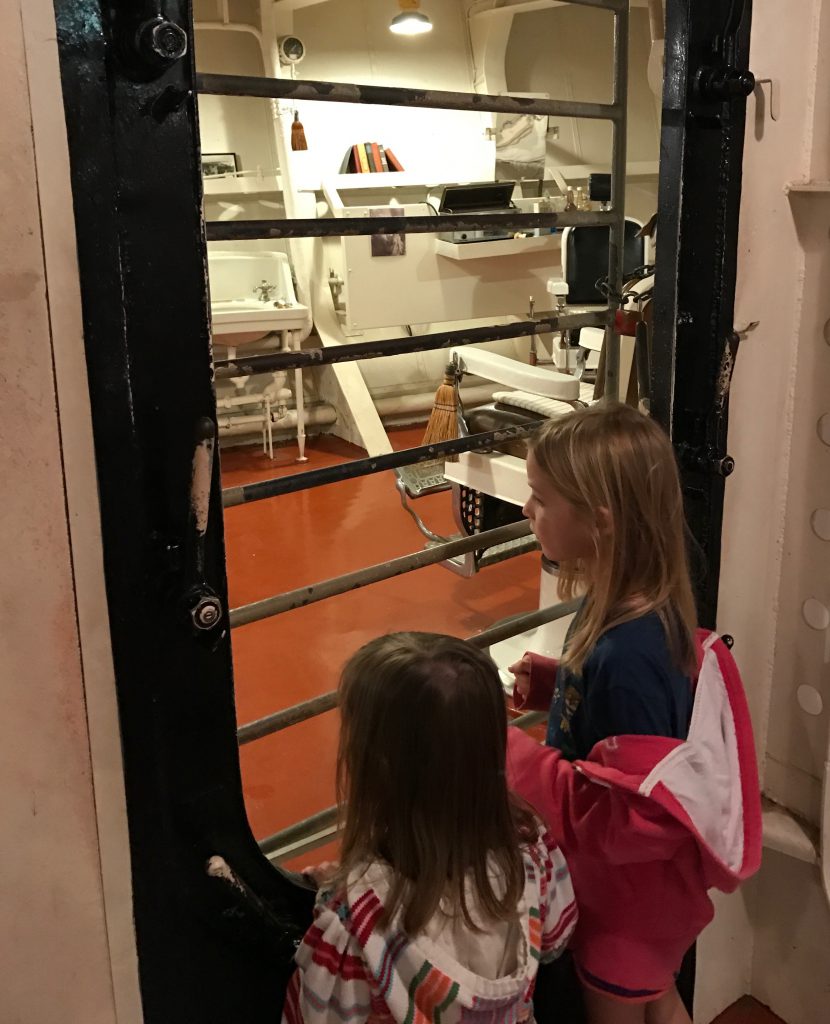 ships store. (also easy).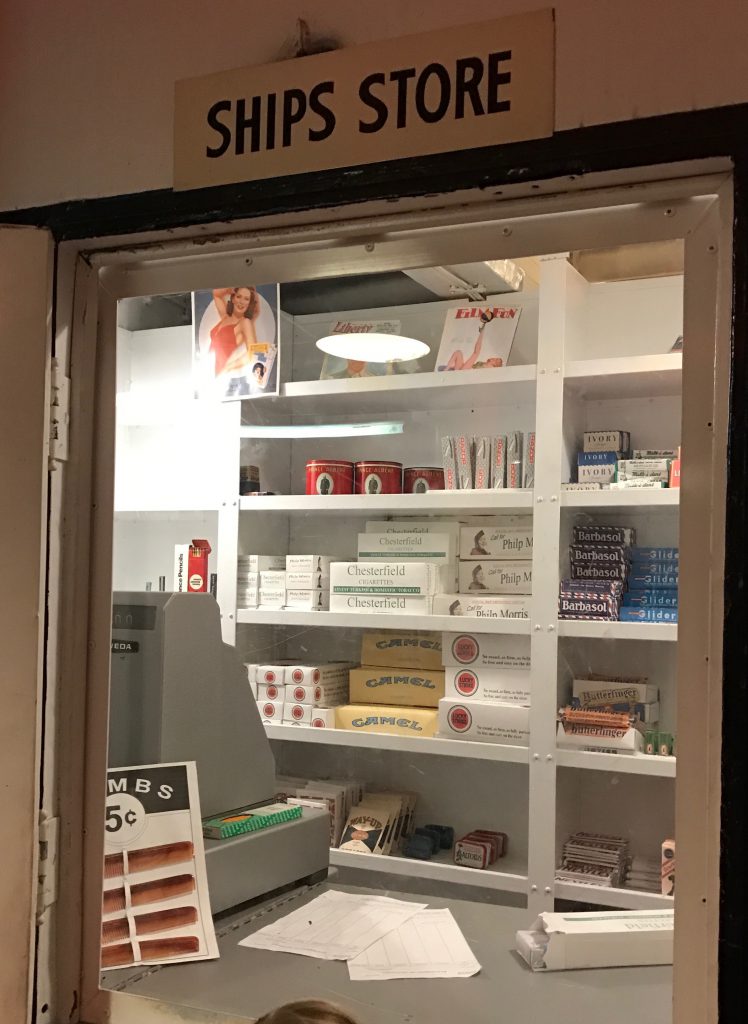 some sort of officer bunk/office.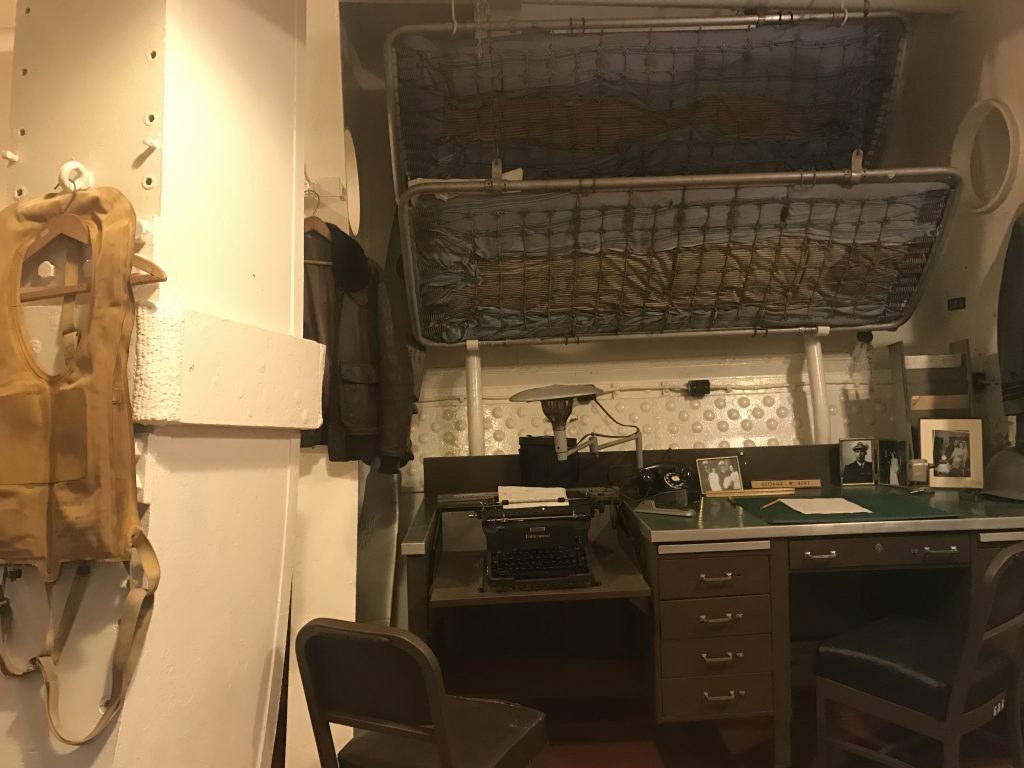 butcher.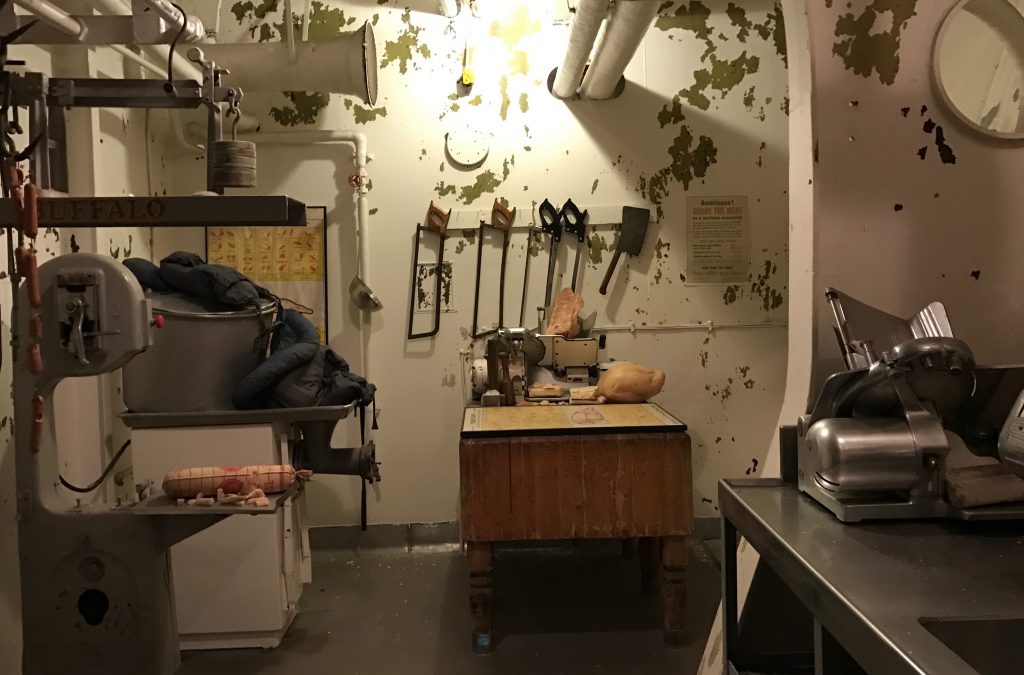 giant tattered flag.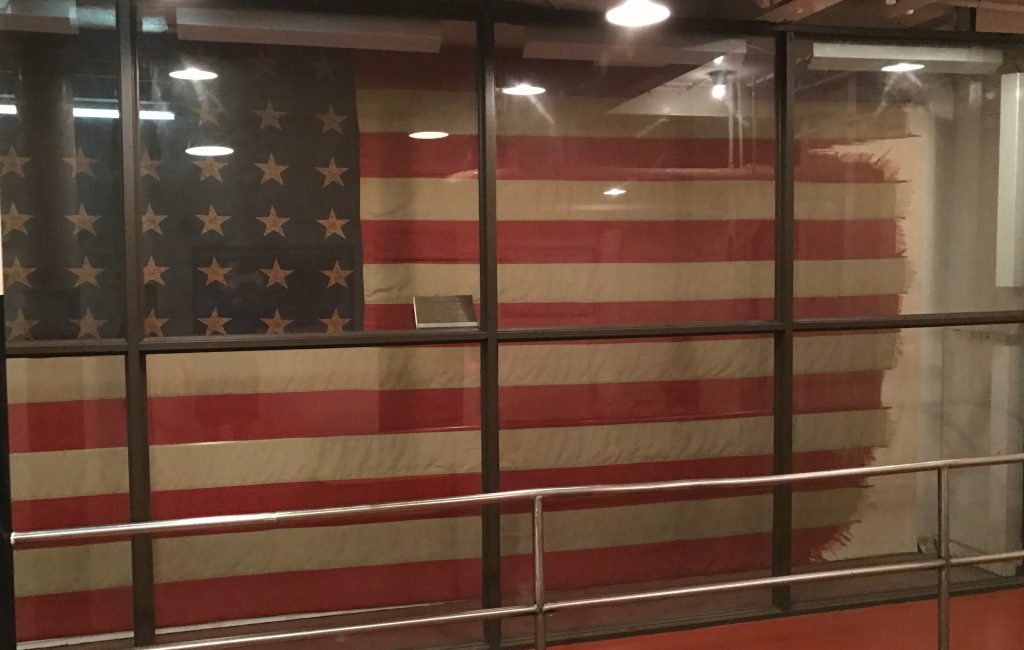 ???.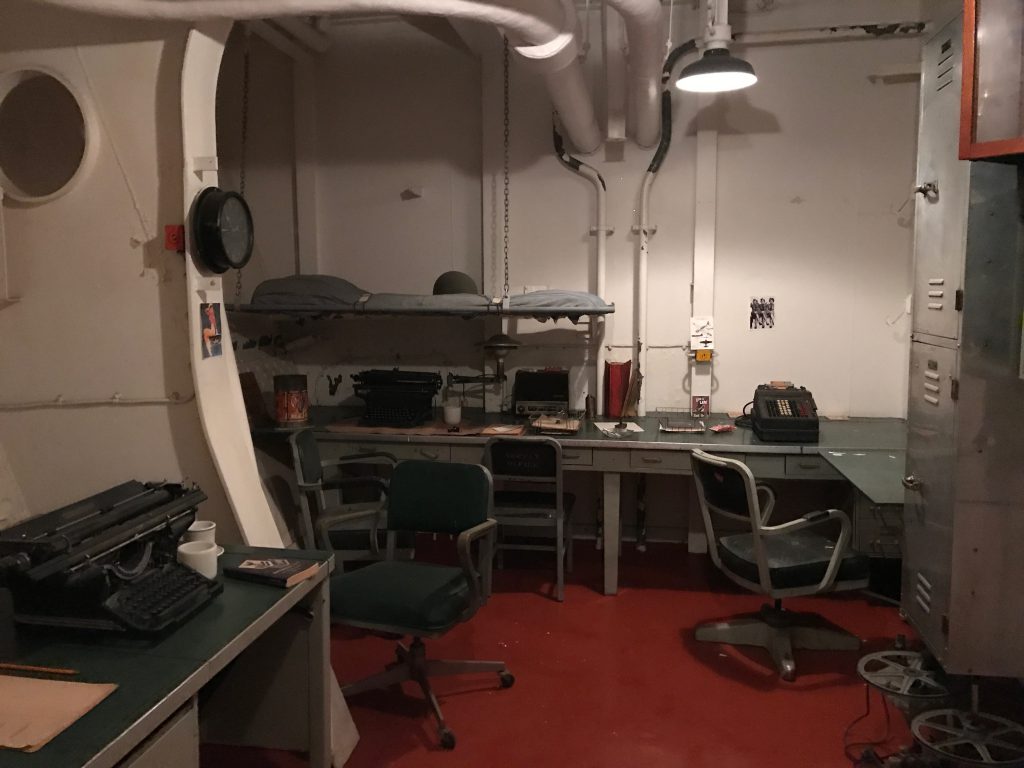 officer's kitchen.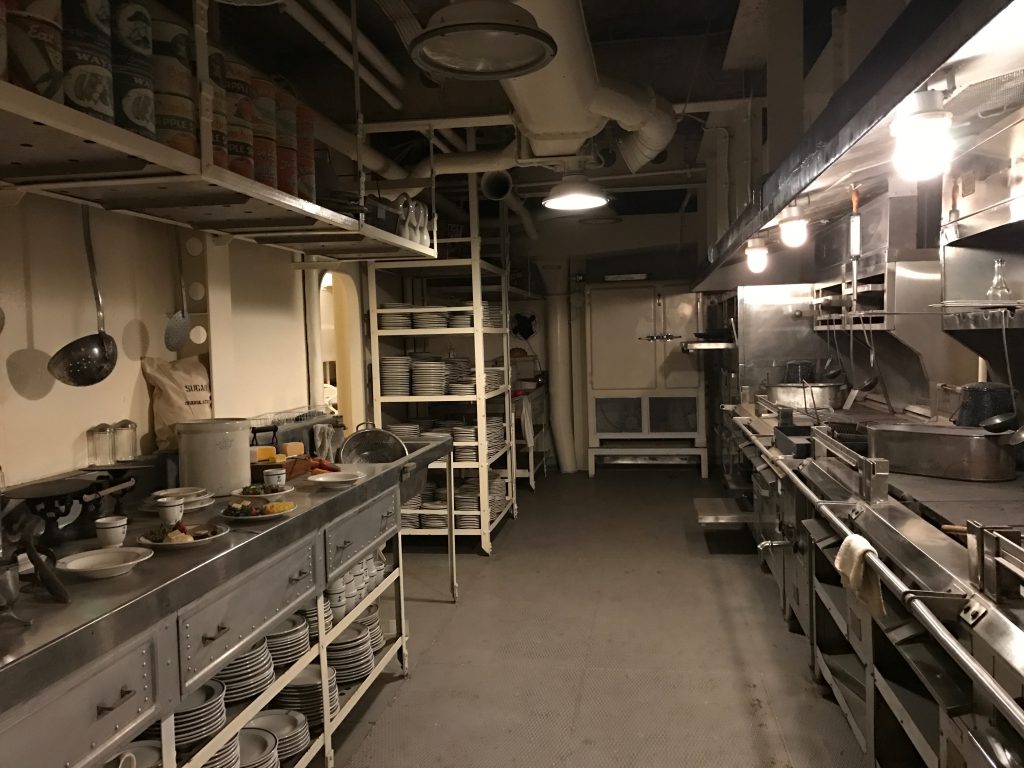 record player in a locker.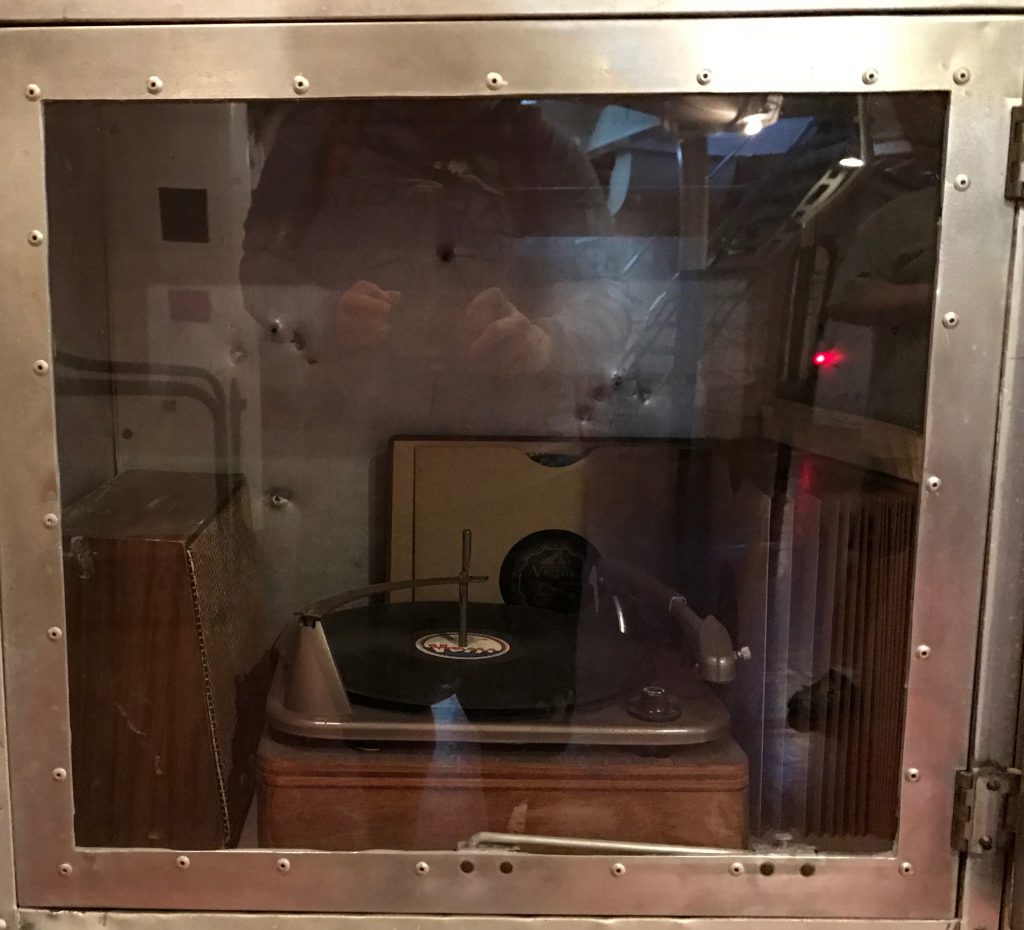 i don't remember, but there's obviously some random rations.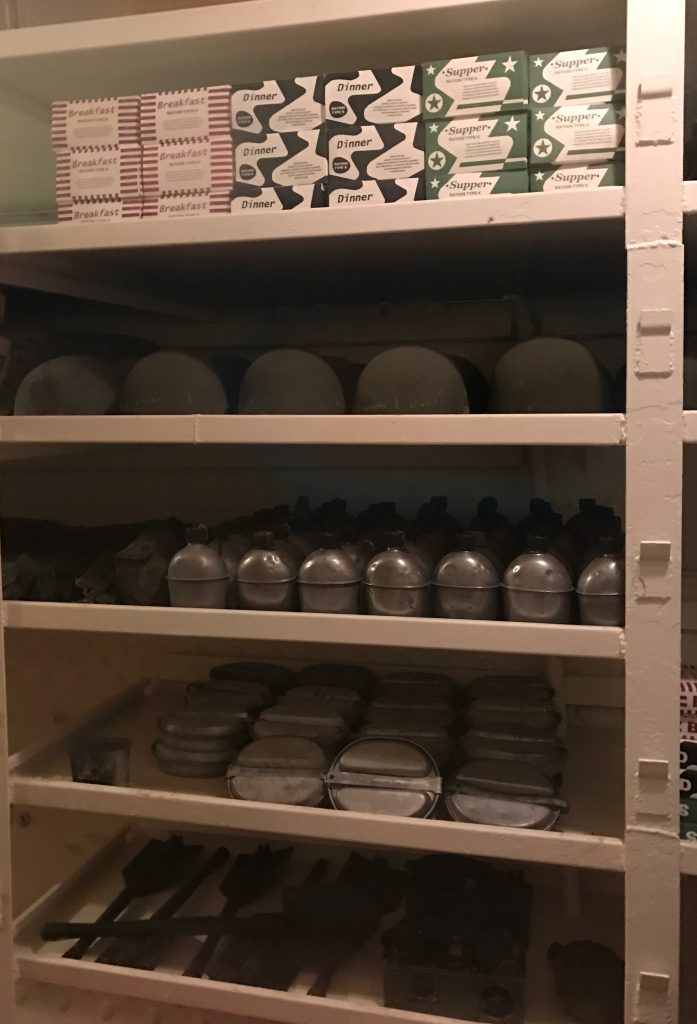 triple bunks. so comfy.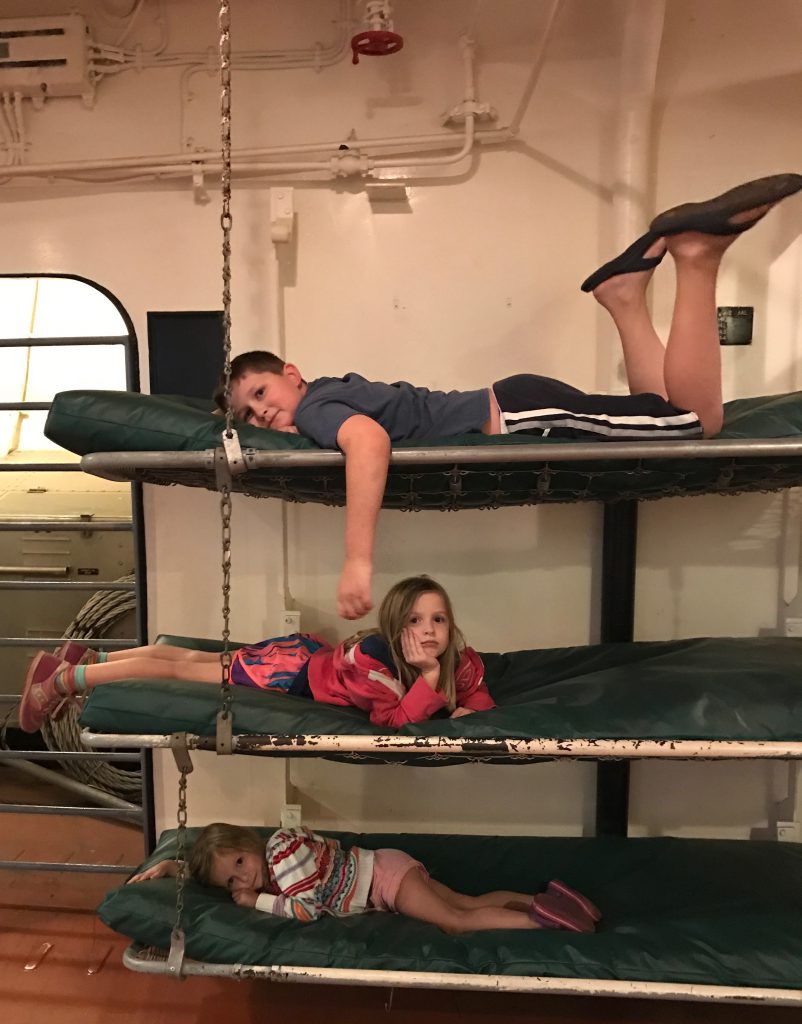 post office.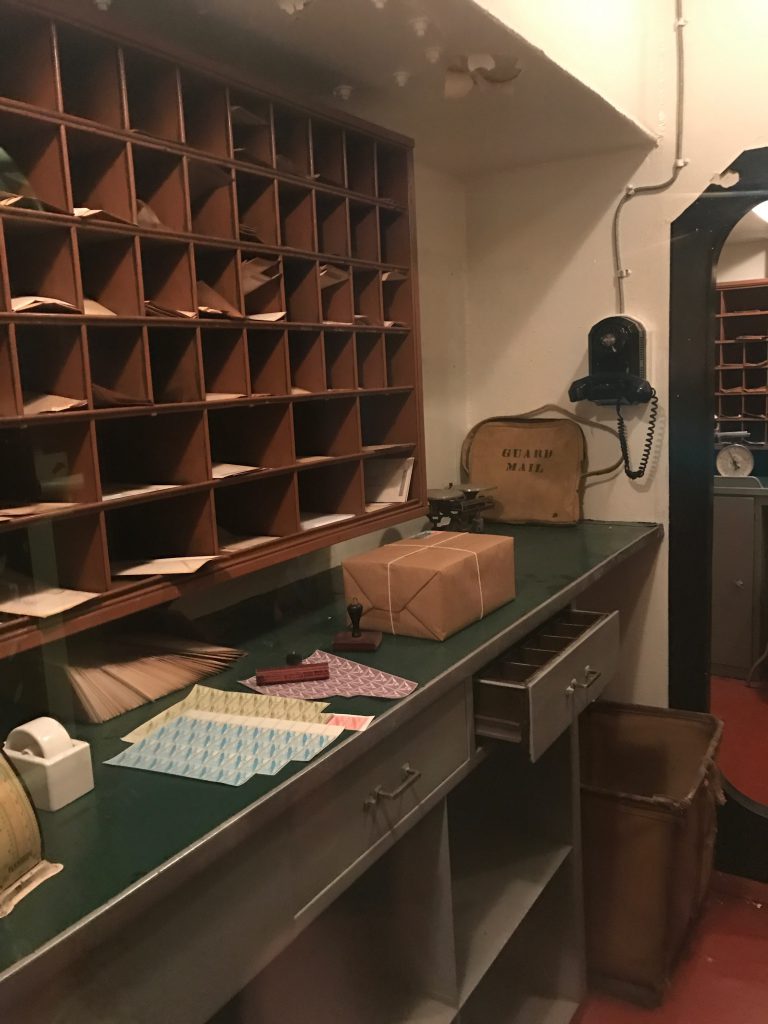 so. we were underneath one of the giant spinning guns. looking down. into whatever this is.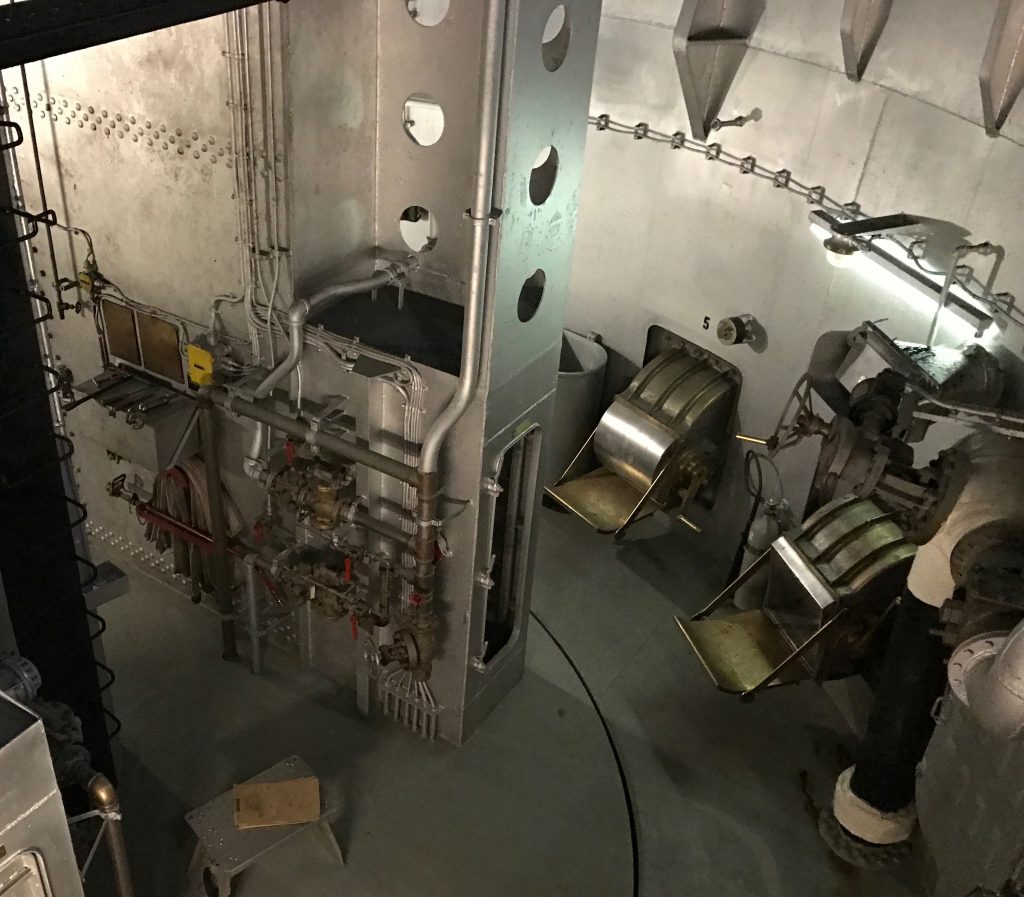 most rooms just had bits of random props to help you see what it might have looked like in action. and some had mannequin sailors for your viewing enjoyment. i think this is near the doctor/medic area.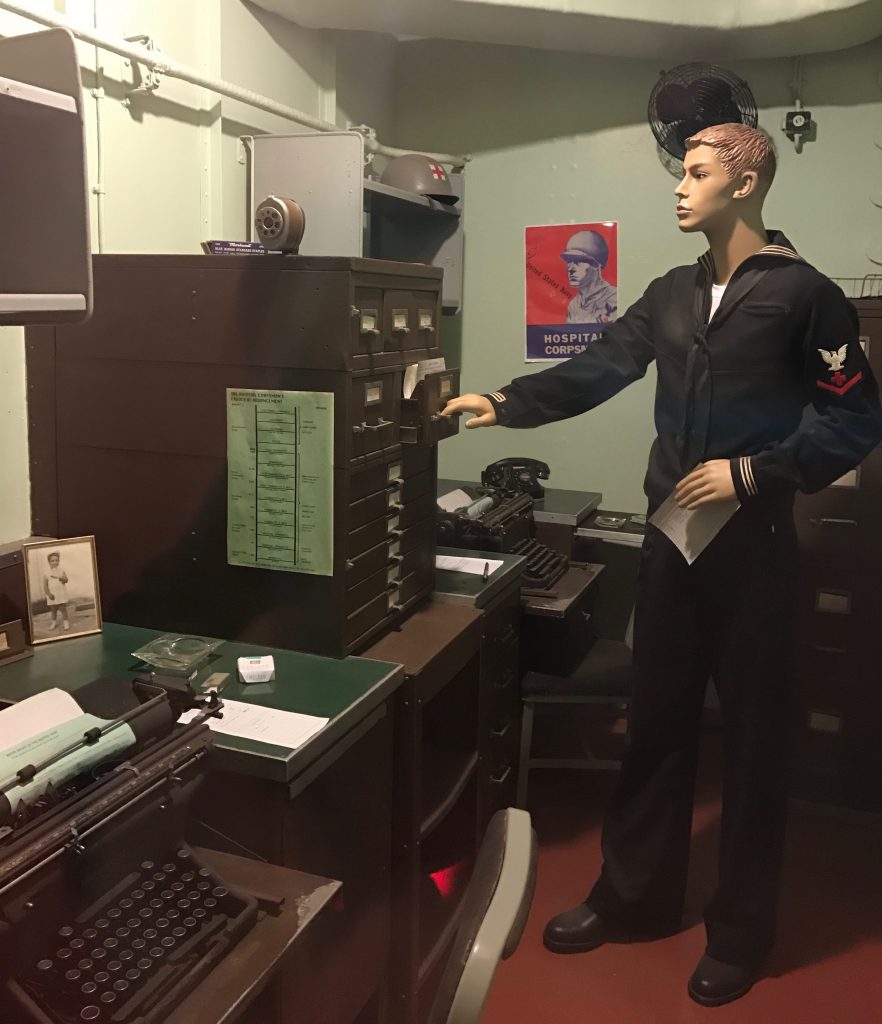 some random office. check out the pinup on the cabinet.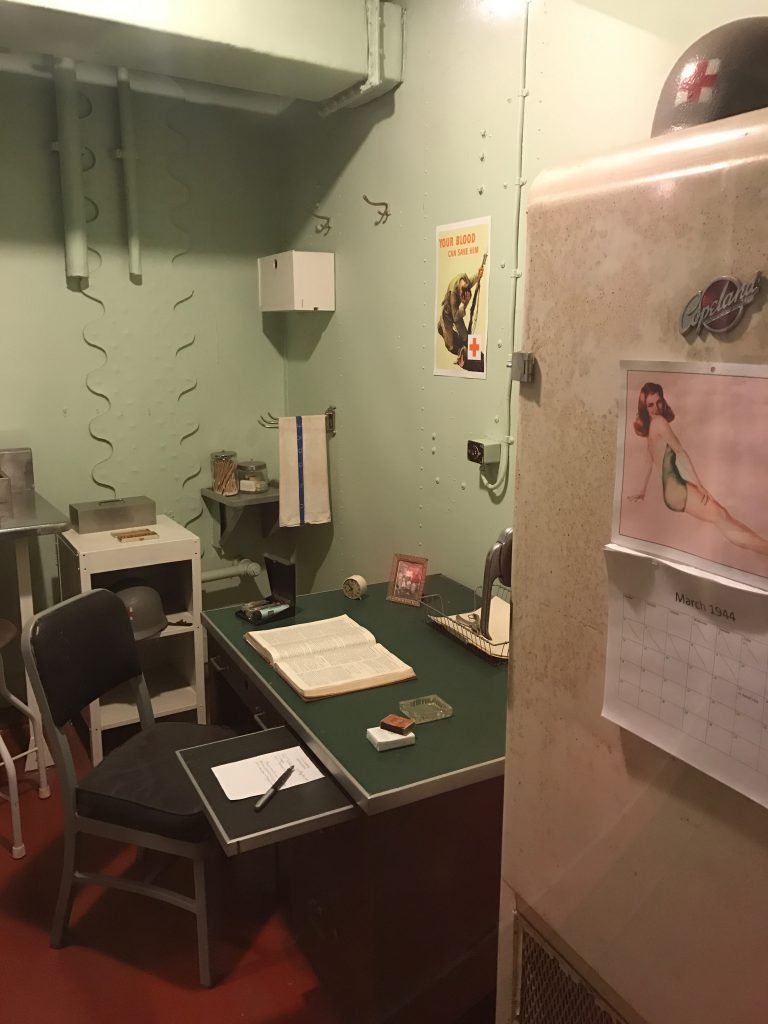 hospital beds.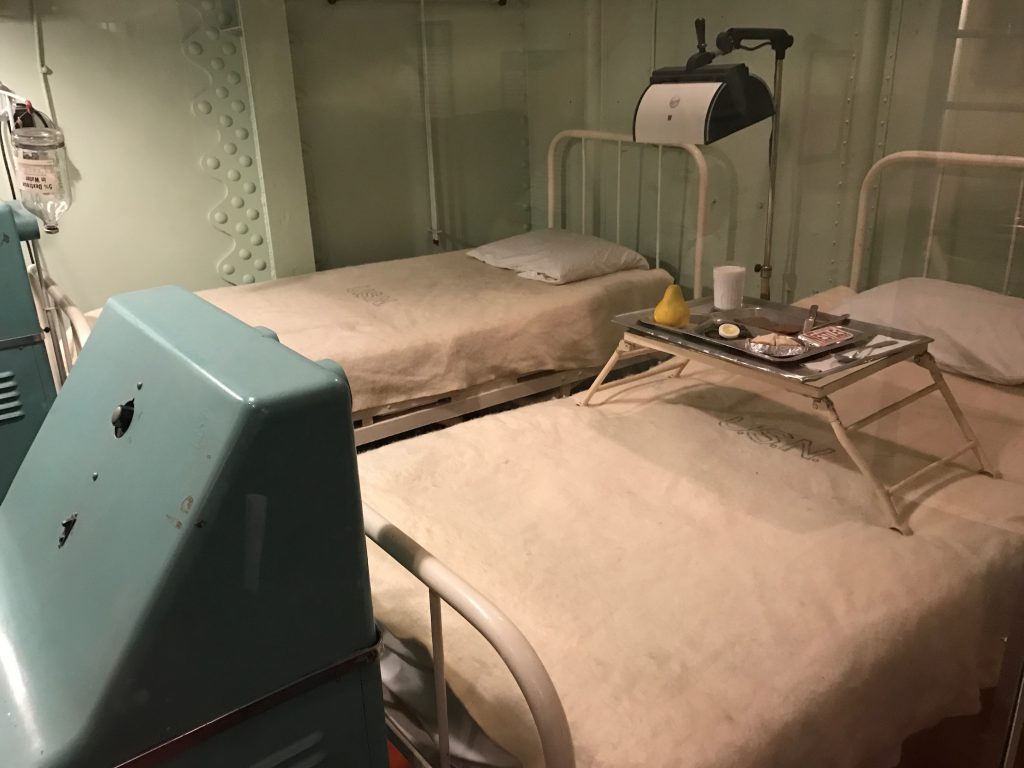 after the first two loops of the tour, we kind of when out on our own, exploring the outside parts of the ship. like, guns, for example.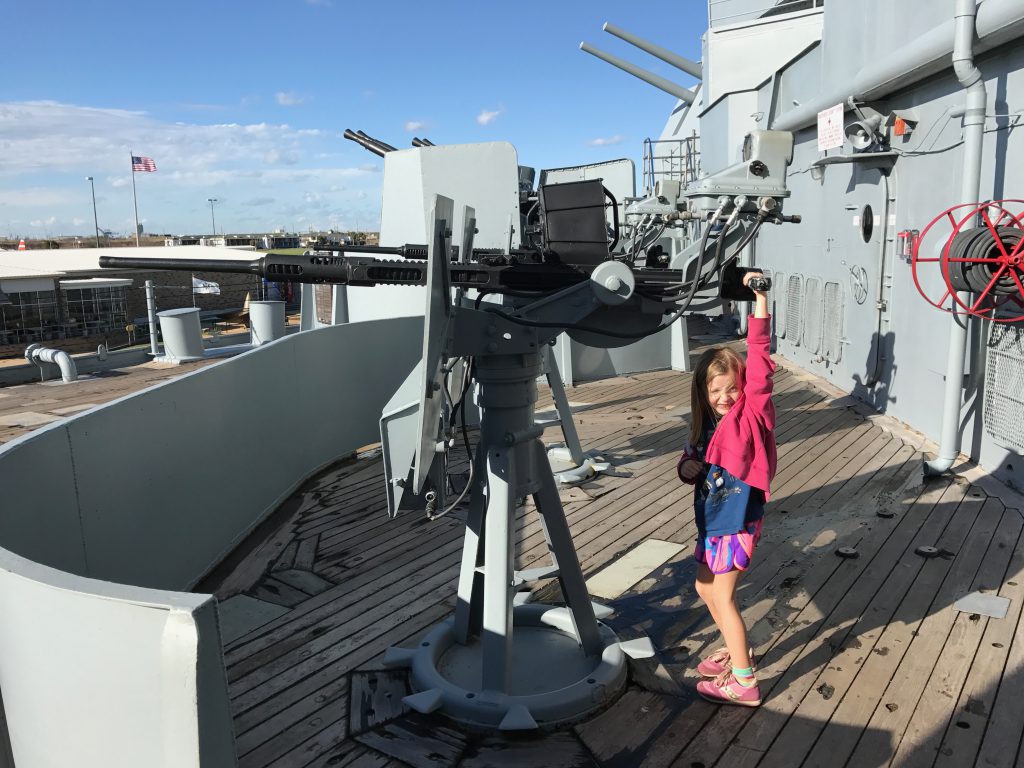 obligatory giant gun pic.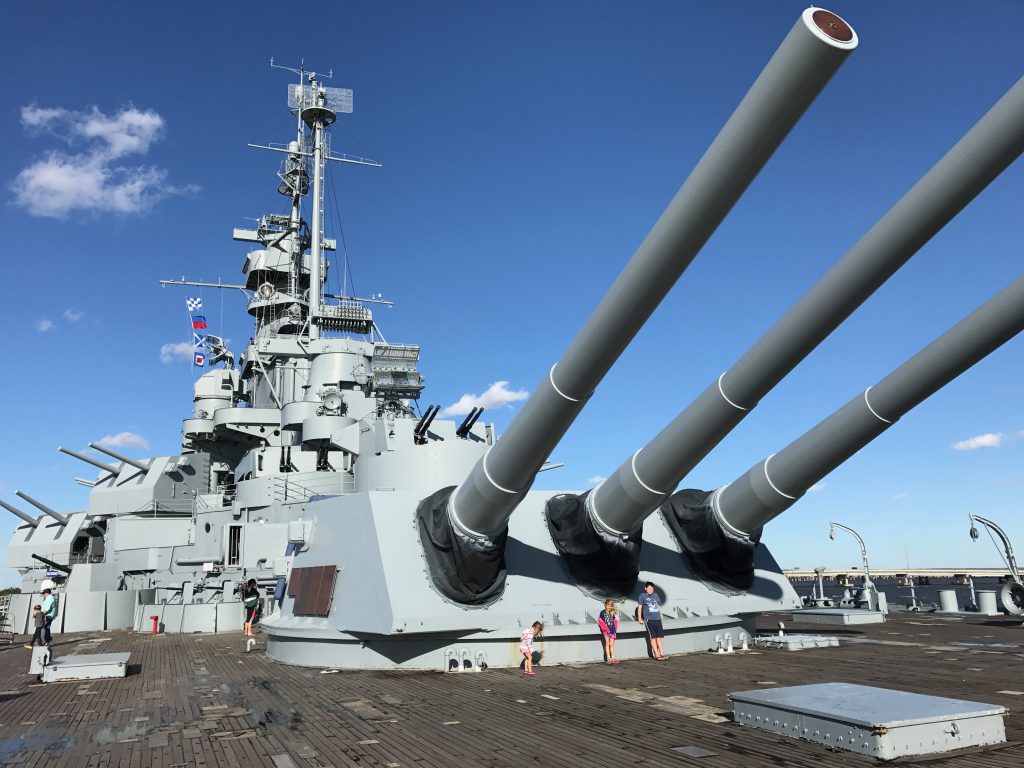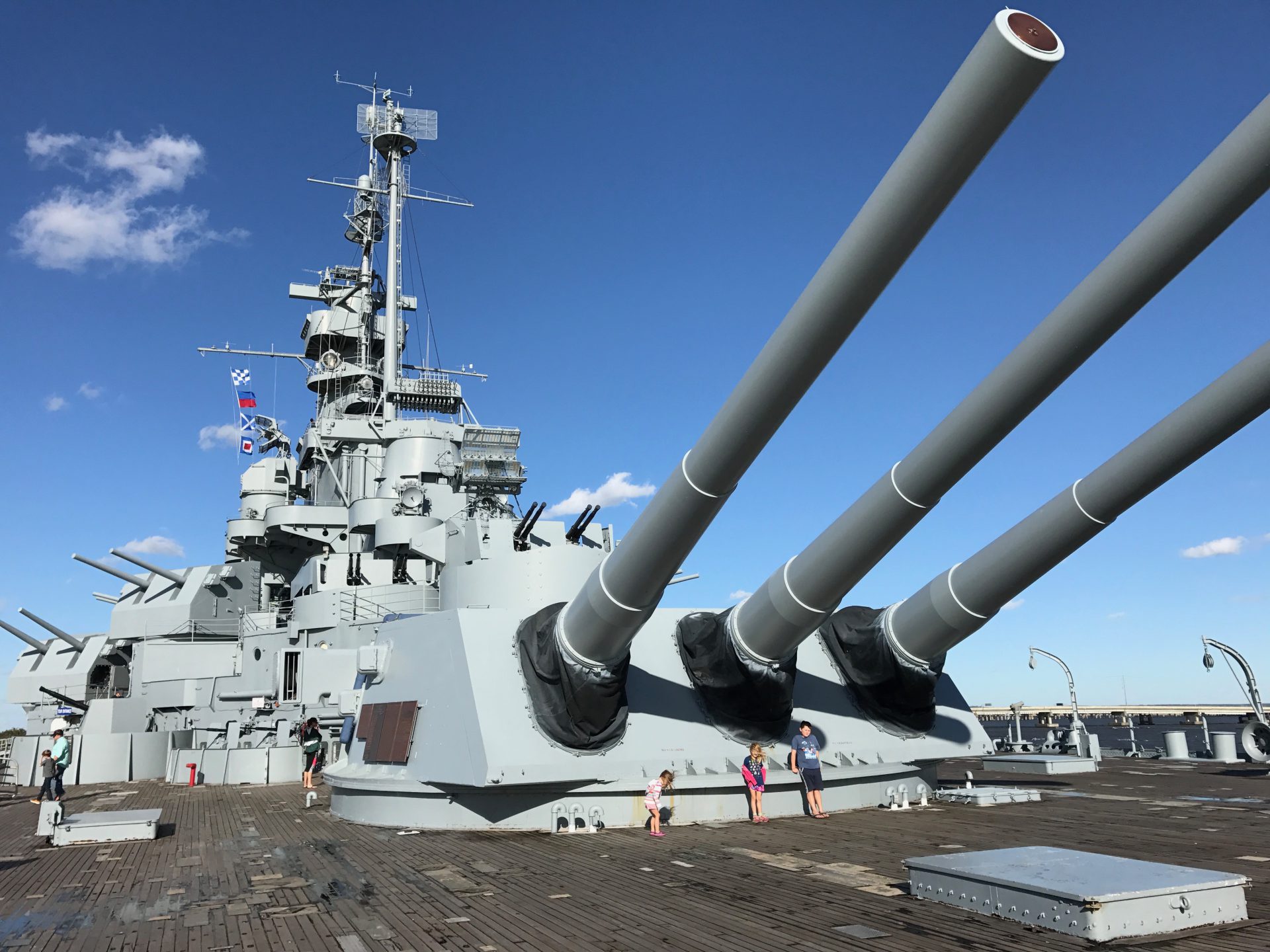 the girls. (i couldn't get a good pic of everyone to save my life).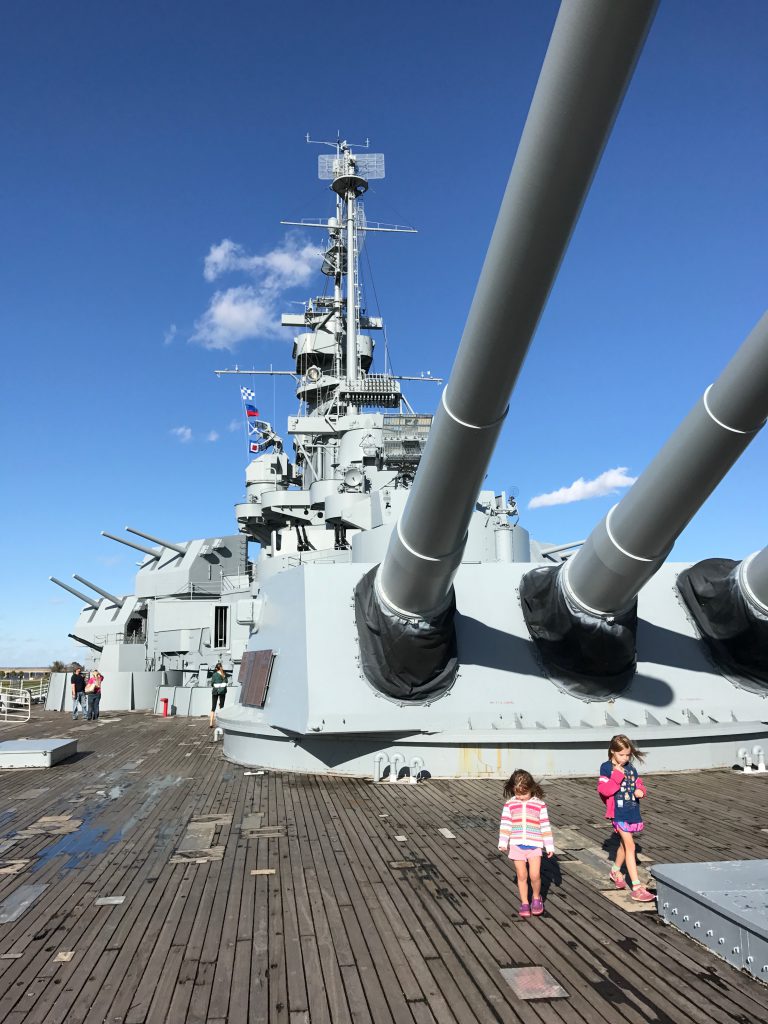 looking through the sight of a big old gun.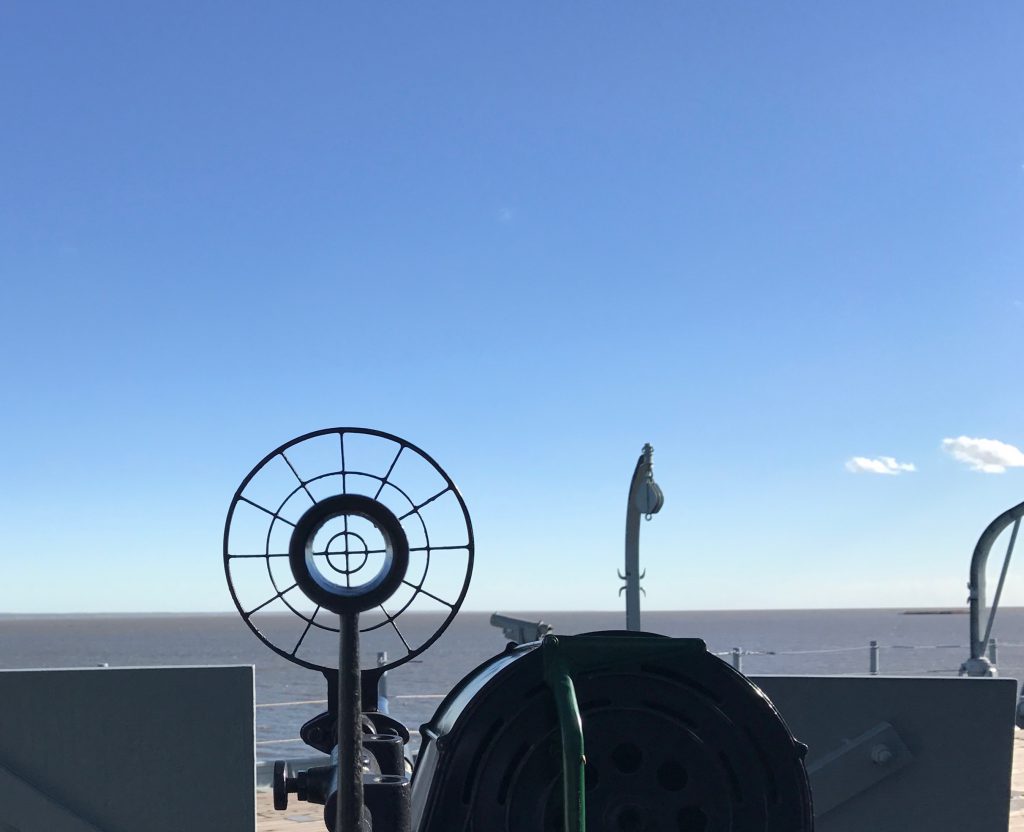 battleship stuff.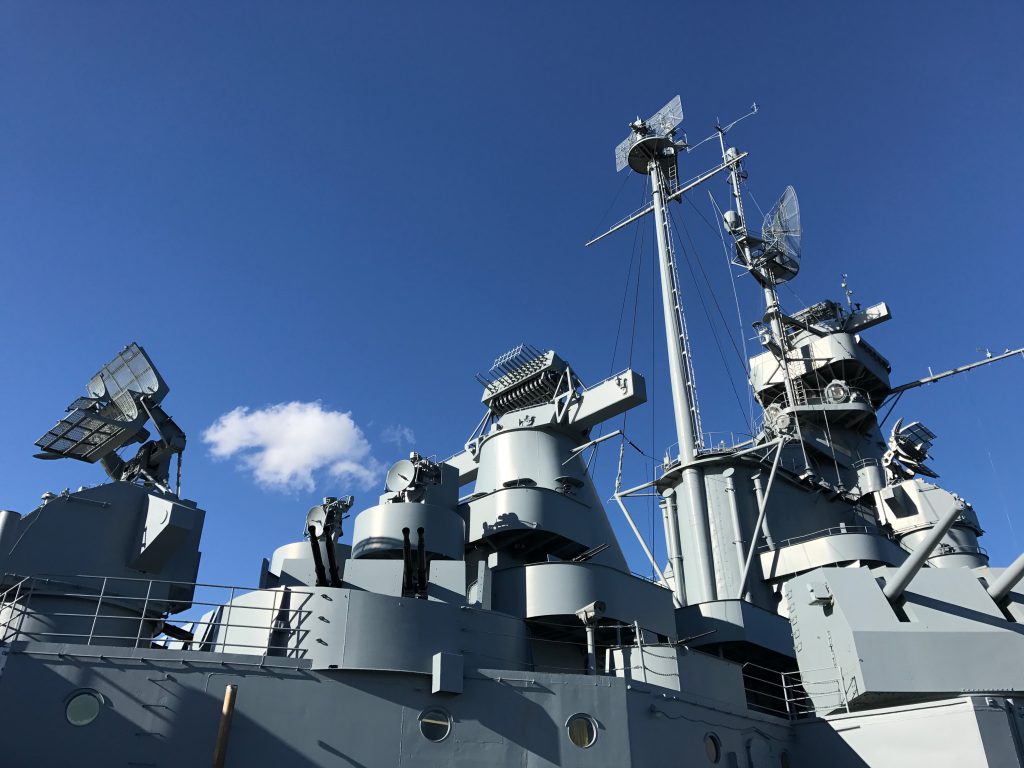 cute annababy.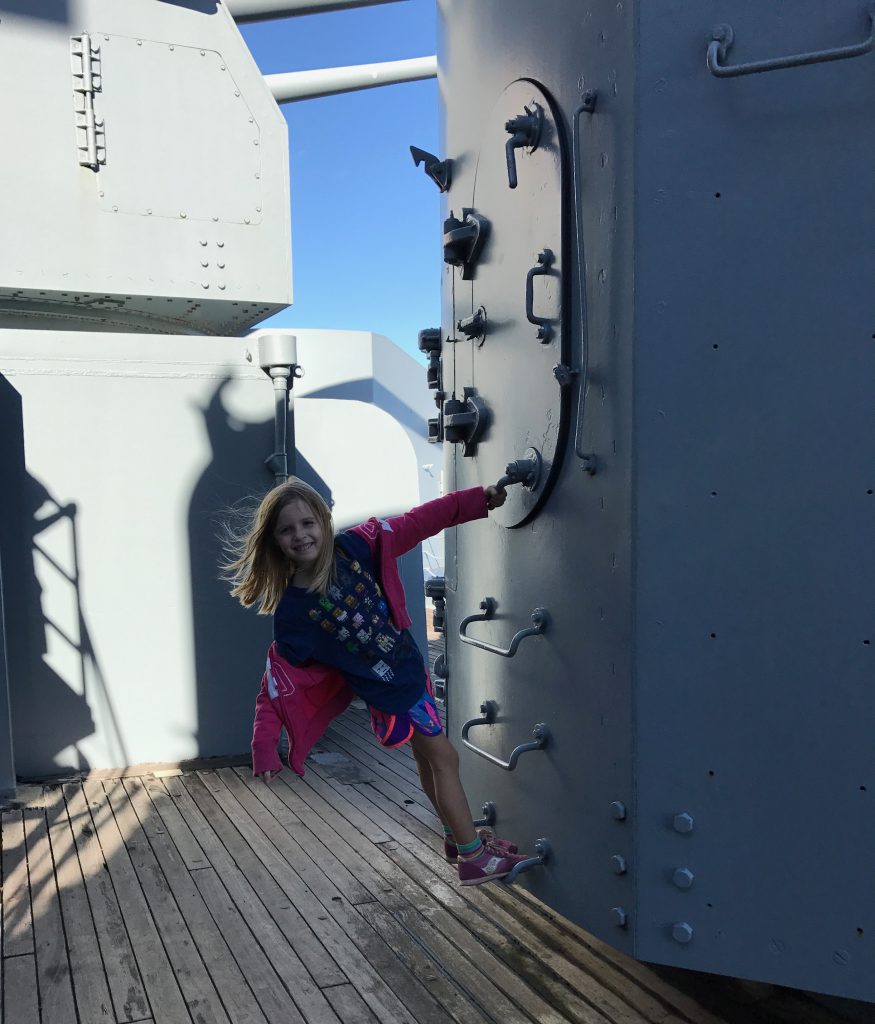 view from up high (like narrow and steep staircases).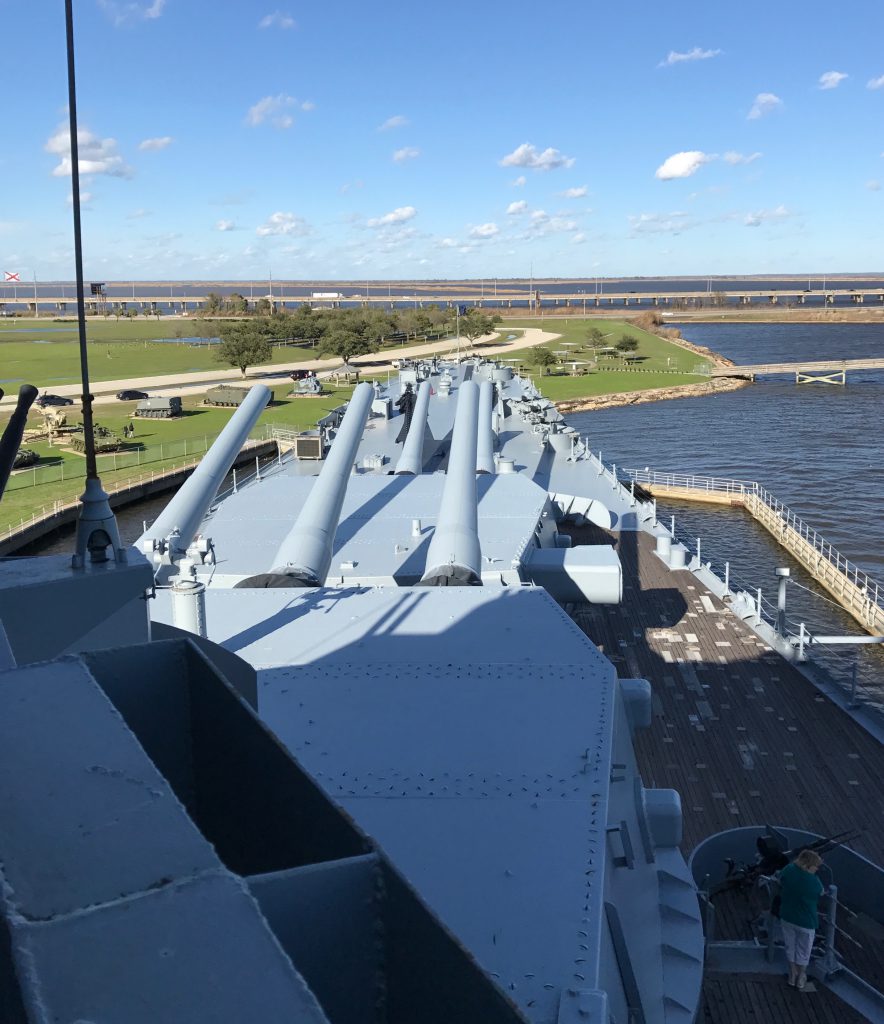 gunner.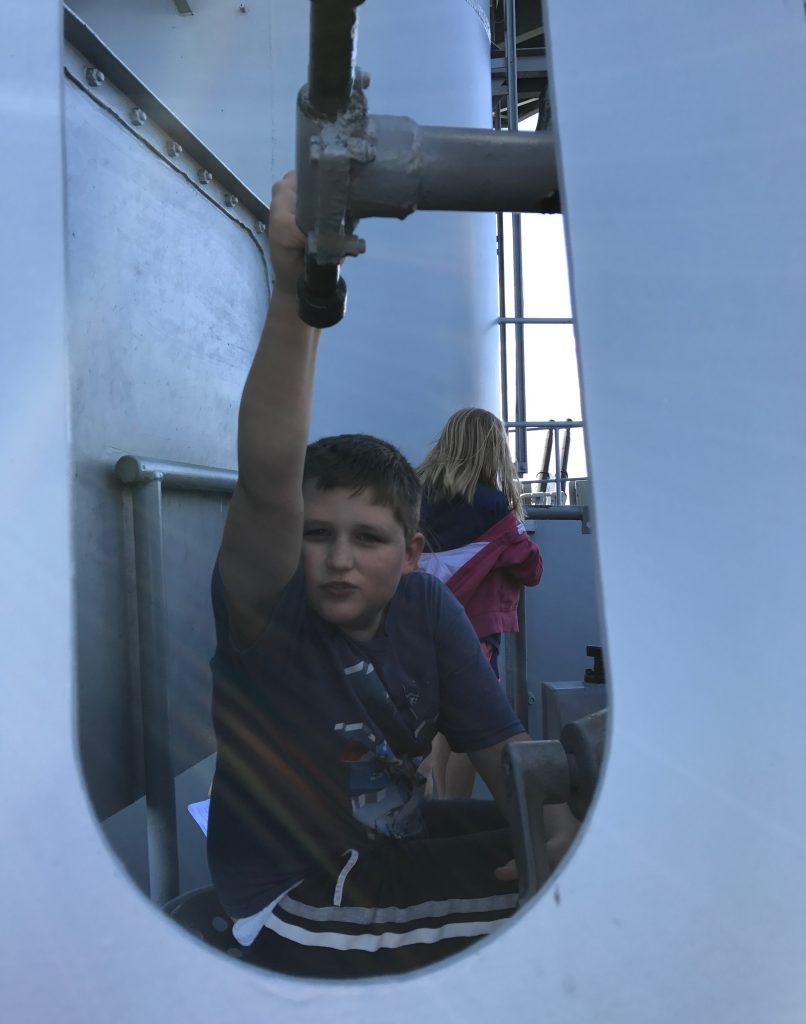 another view from way up high.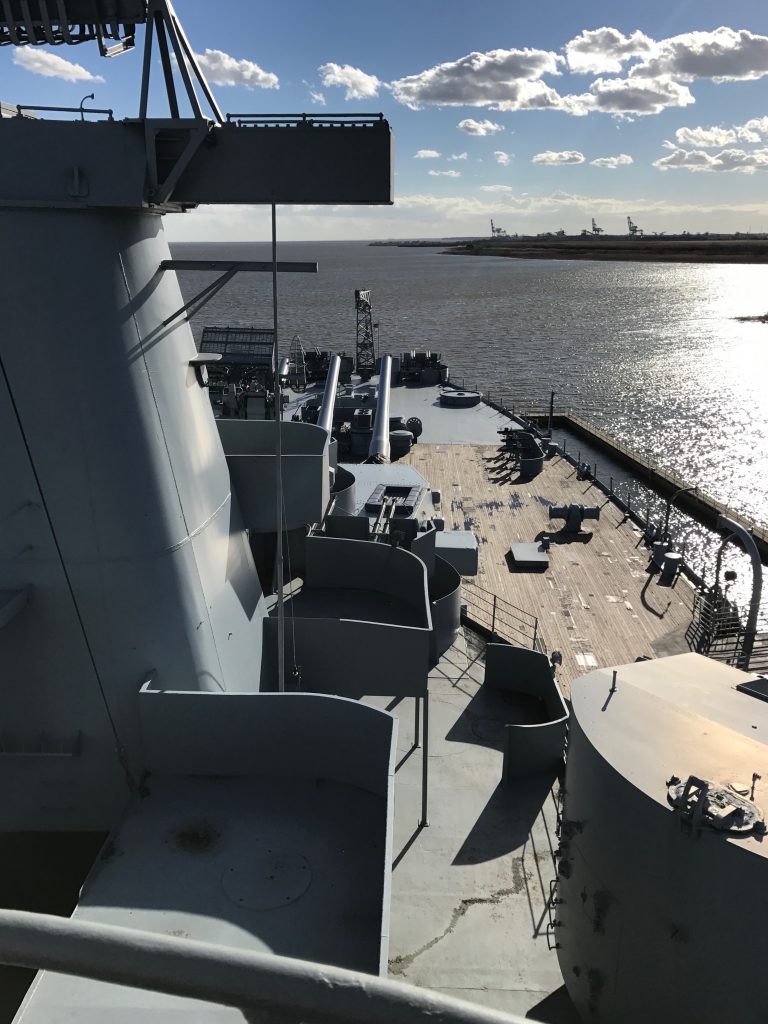 it was windy. so when we got to the top to check out the scenery, hair was blowing everywhere. and it was tight maneuvering in the tiny space. so hazel grabbed a quick view and then we headed back down the oh-so-many staircases.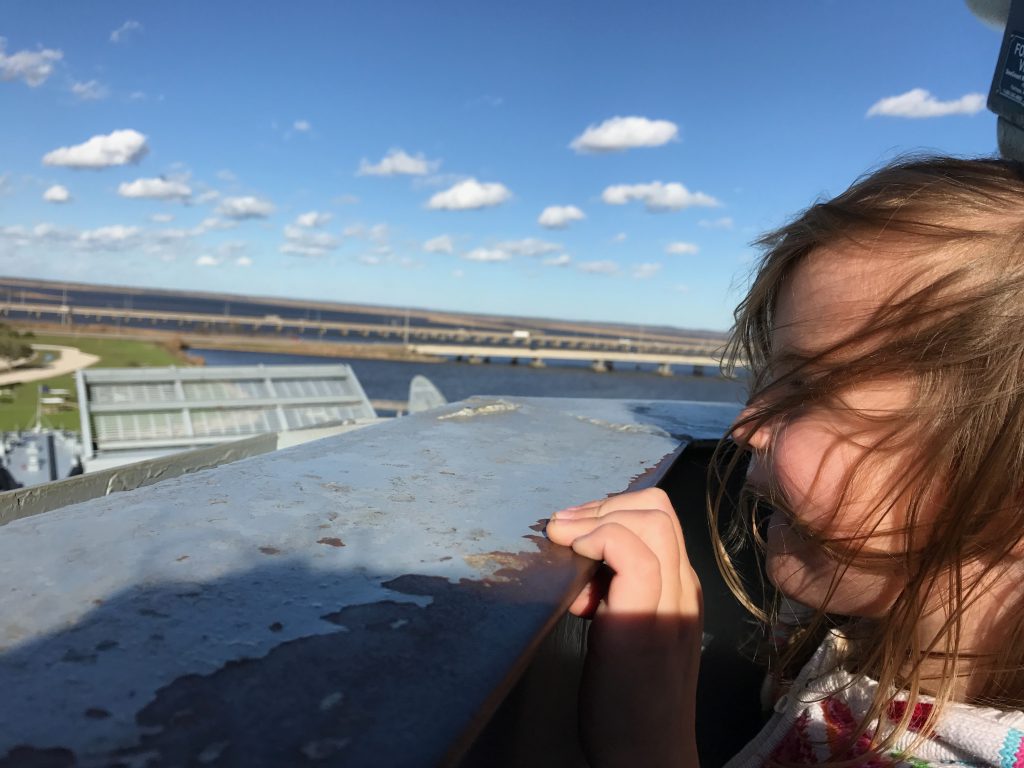 this kid. would not let me help her. at all. it was time consuming. and harrowing. but we lived.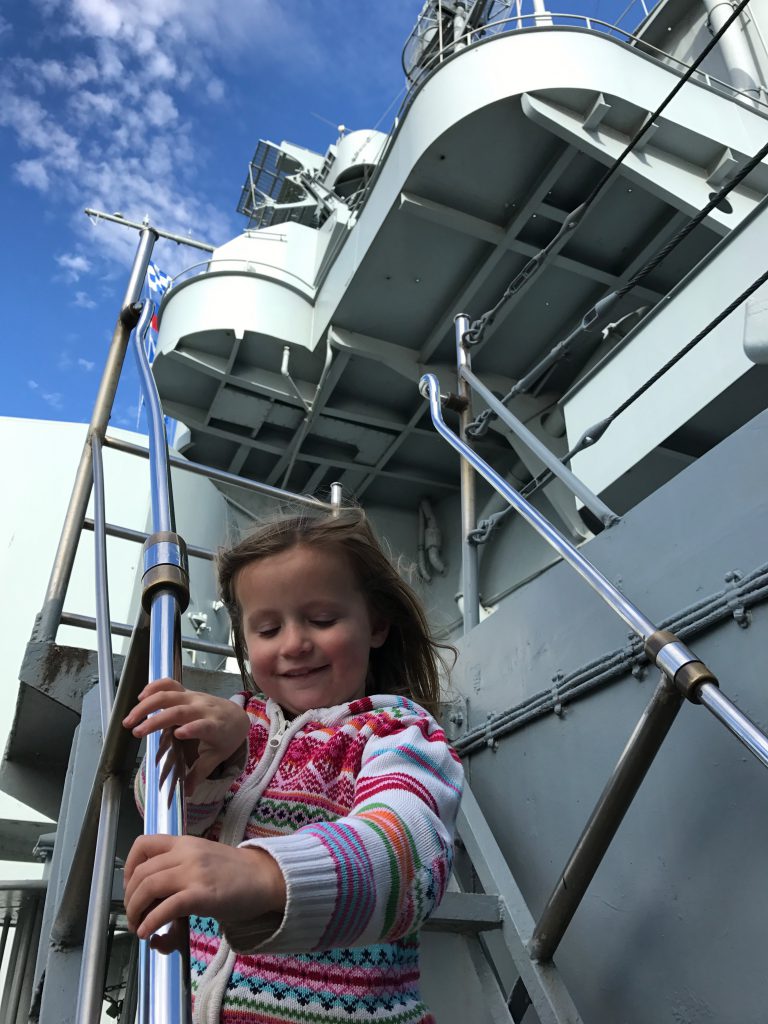 side view.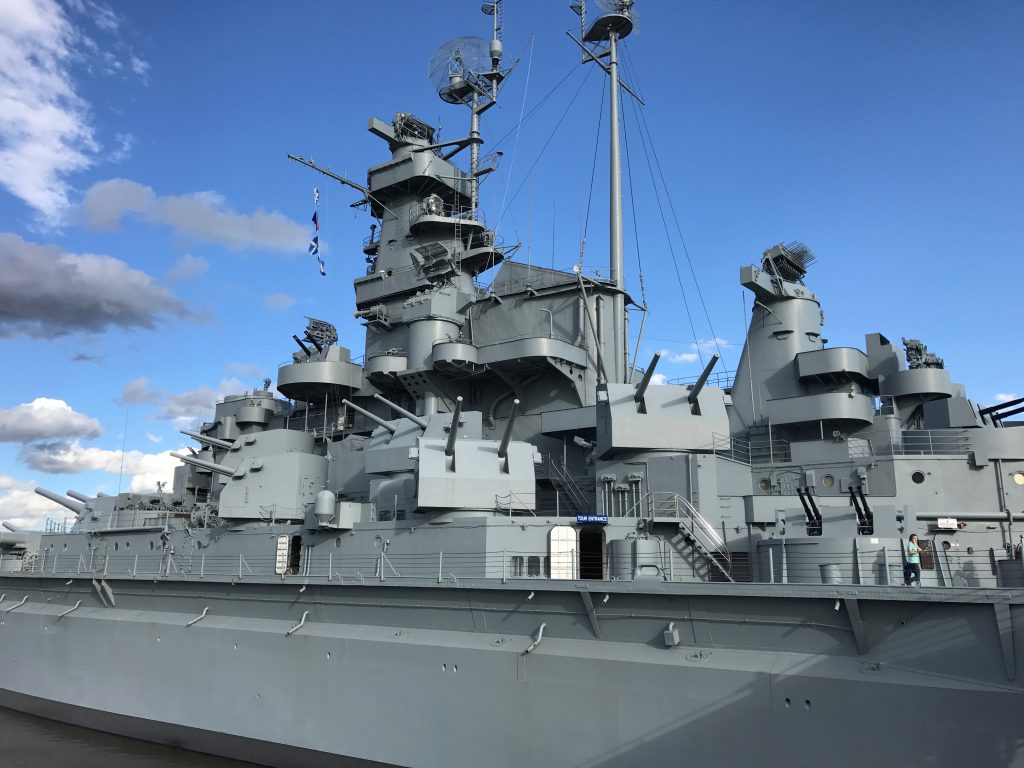 there's a ton of other cool stuff all around the battleship, but our kids were mostly over it at this point, so we made a quick pass and got out of there. anna is game for a pic anytime.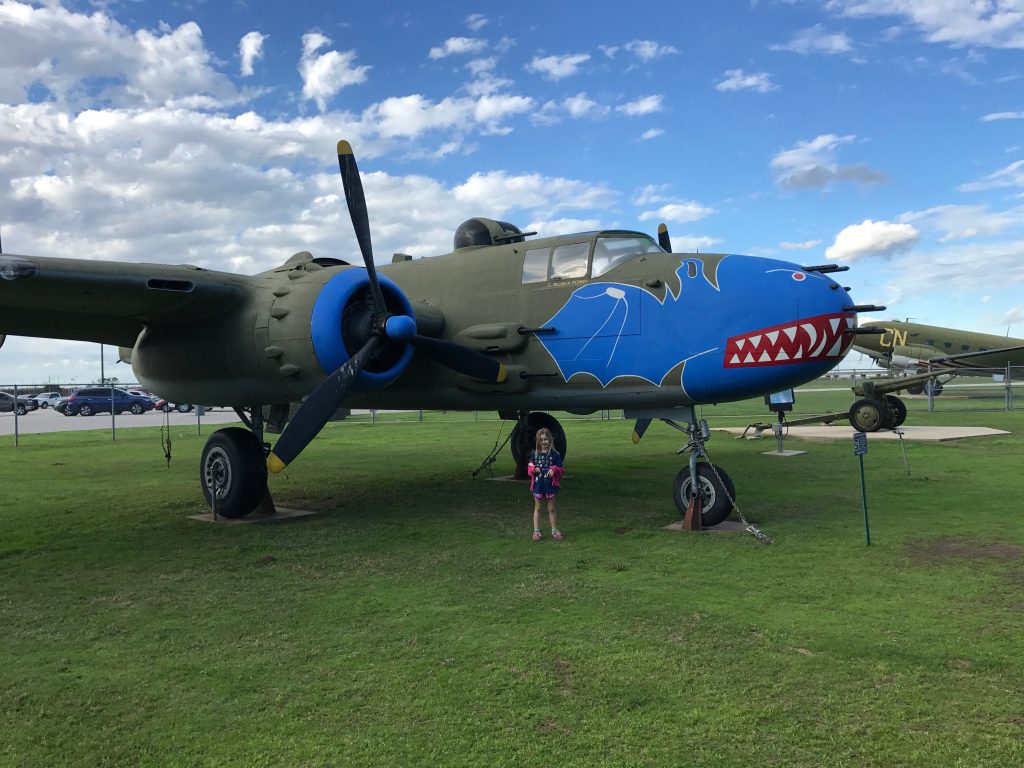 submarine. (there wasn't even a glimmer of hope of touring this, when anna melted down into an epic temper tantrum at the mere mention of walking towards it).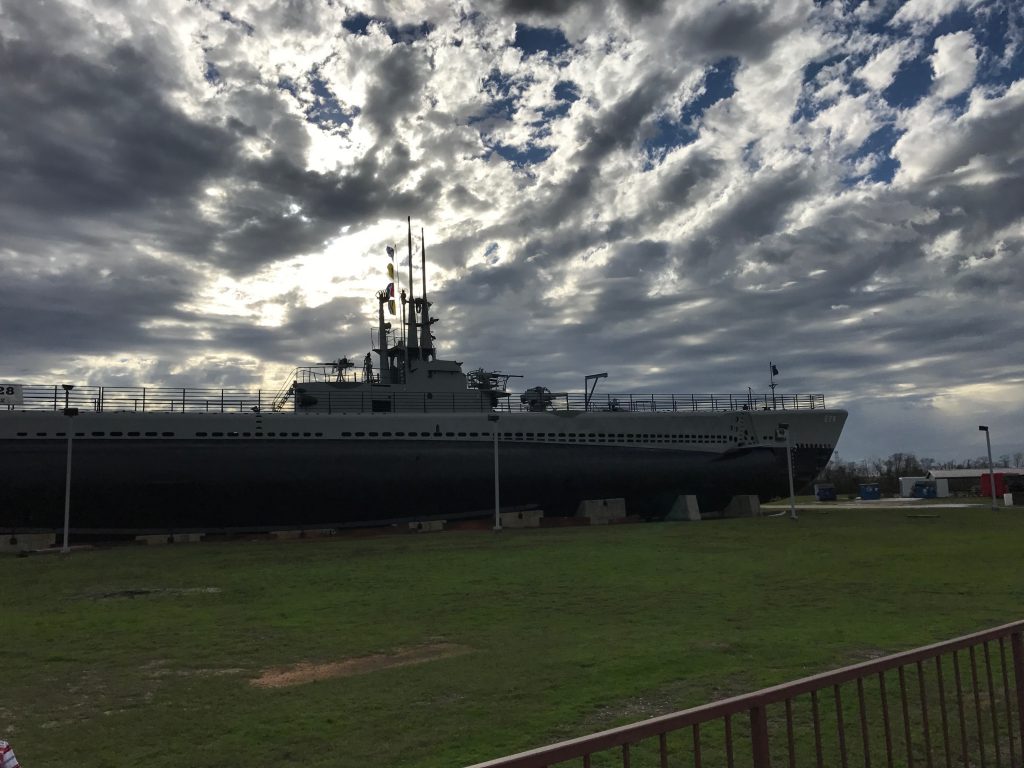 helicopter.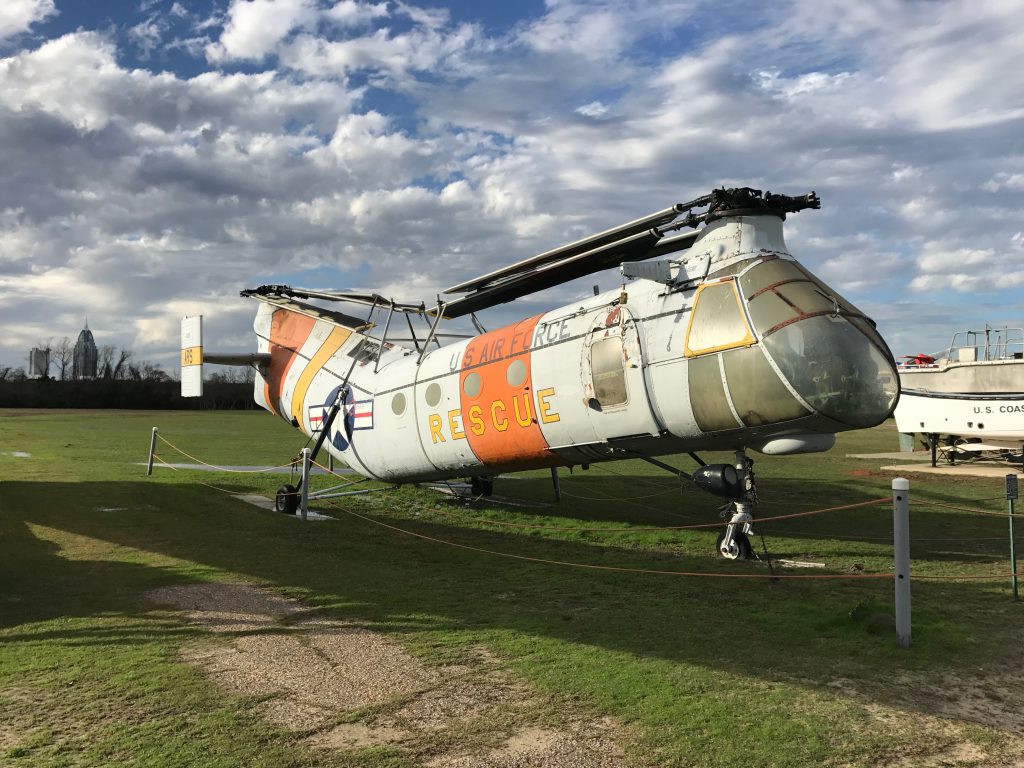 another helicopter.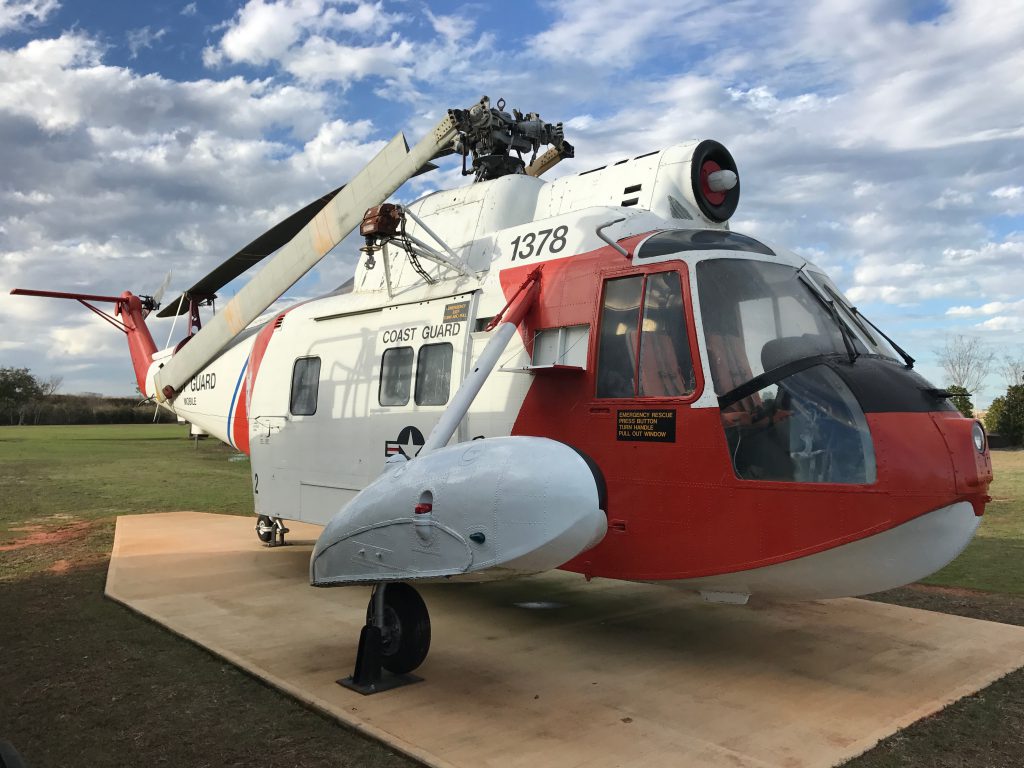 and that was it. everyone was DONE.
back to the camper for us.