monday was martin luther king jr day. so after we watched a few youtube videos about him, we headed to pensacola for a day of adventure on derek's day off.
our first stop was lunch. one of my former youth group students is in flight school nearby so we met up with him at the shrimp basket.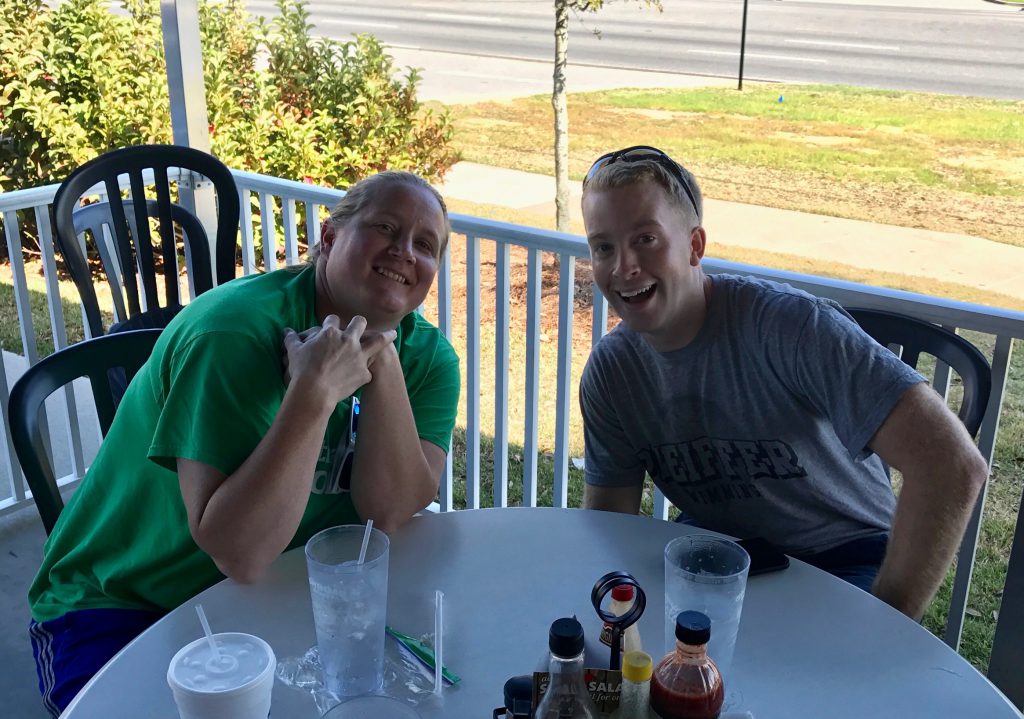 i had a shrimp po boy. delicious.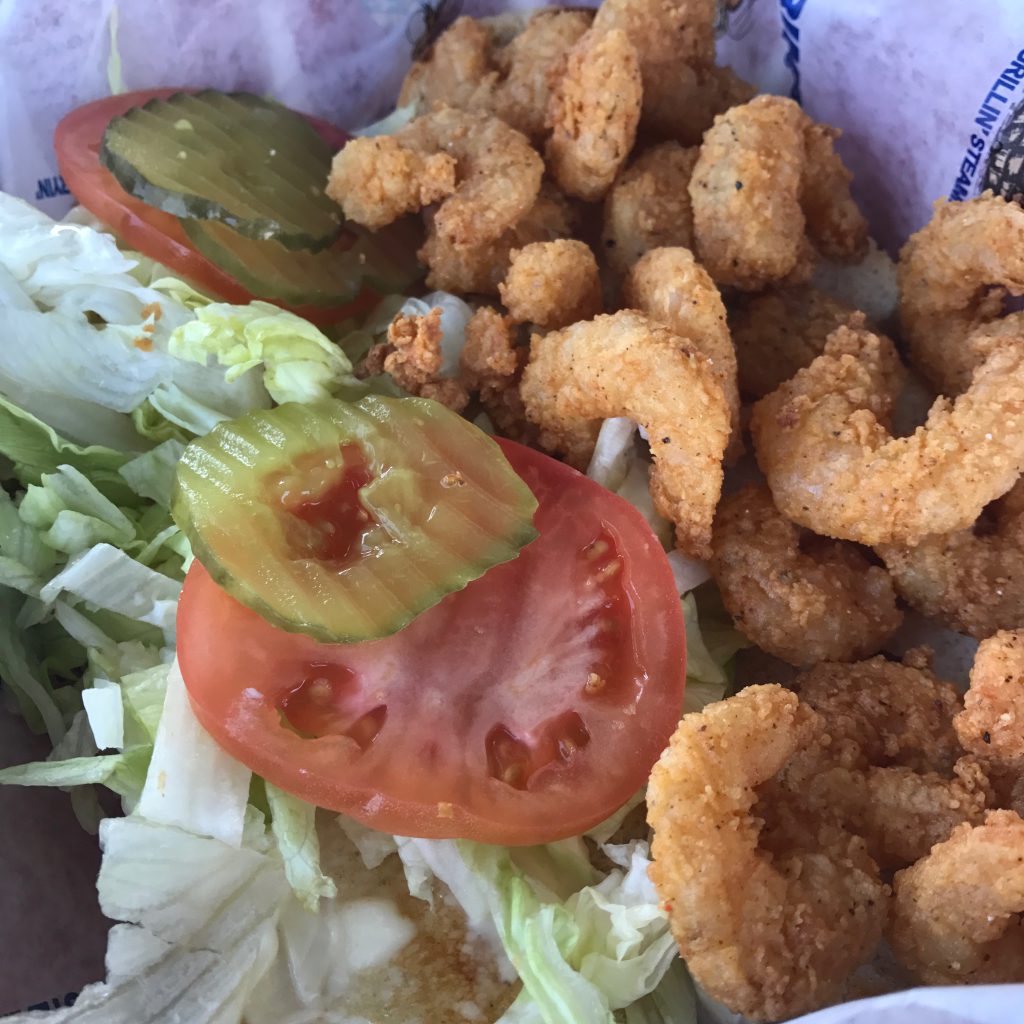 then we were off to the navy base to go the the national naval aviation museum.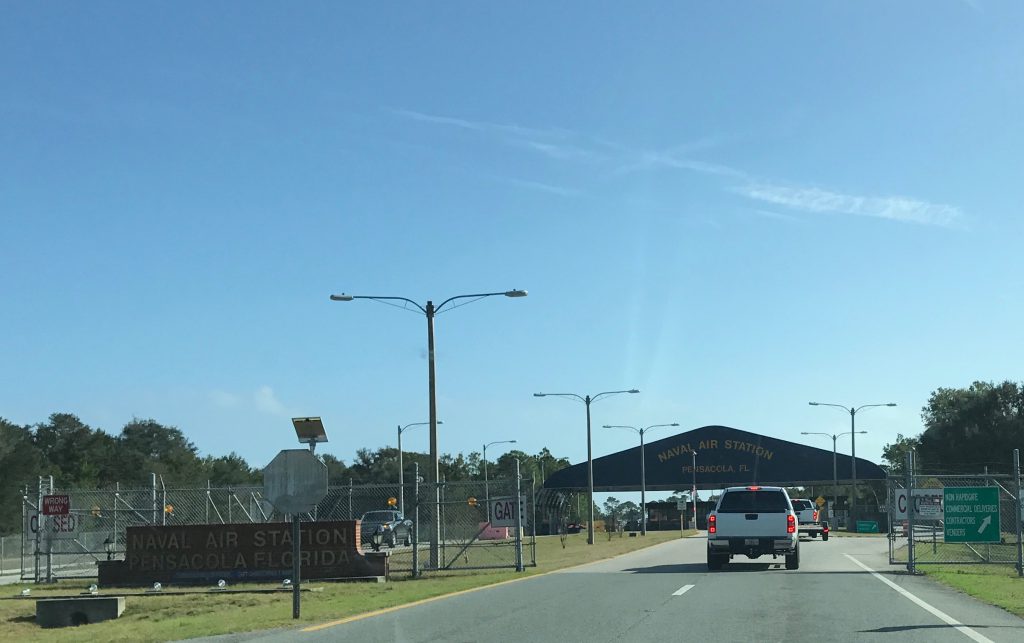 there were soooo many airplanes. the first building was all WWI and WWII planes. hard to imagine climbing into one of these and flying over the ocean.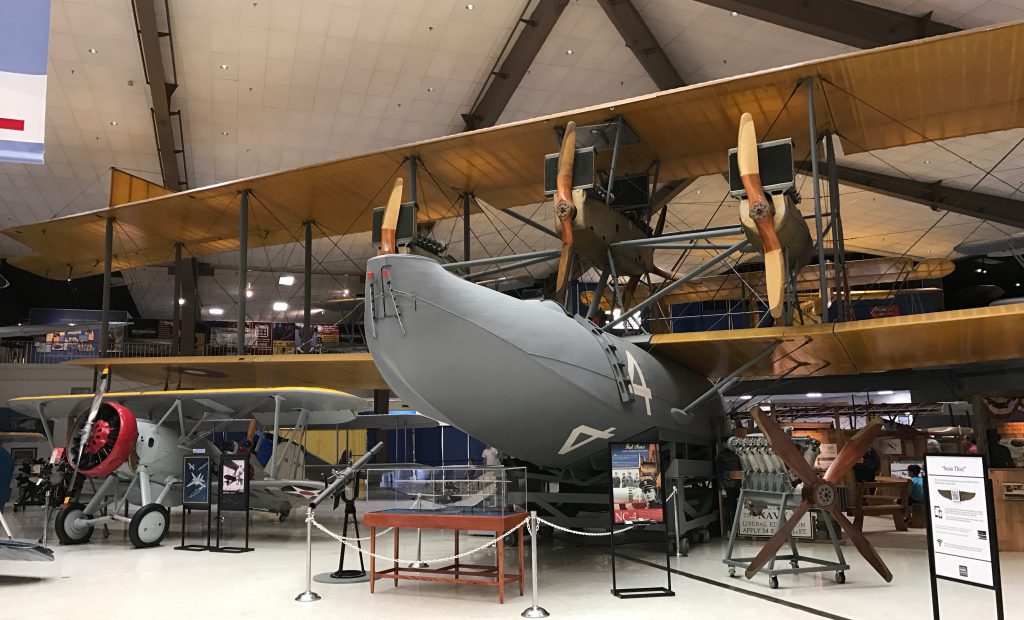 isaac thought it was pretty cool. anna was bored to death. and hazel just ran around.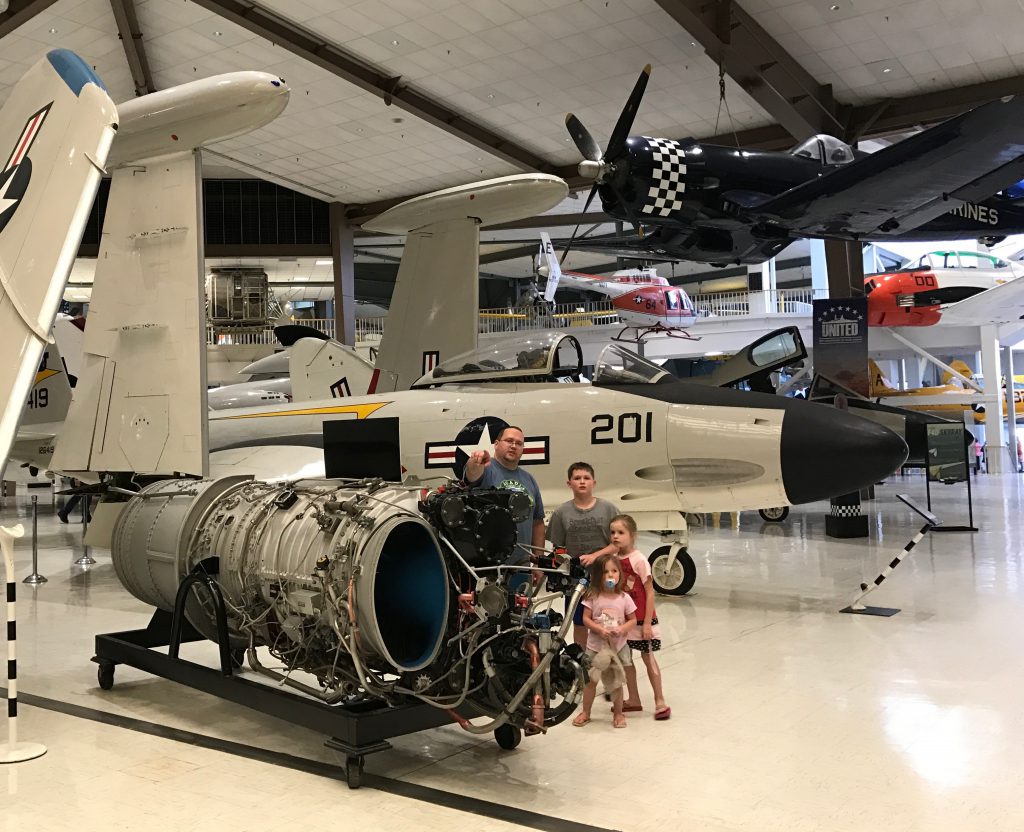 i tried to keep anna interested by looking for sweet paint jobs.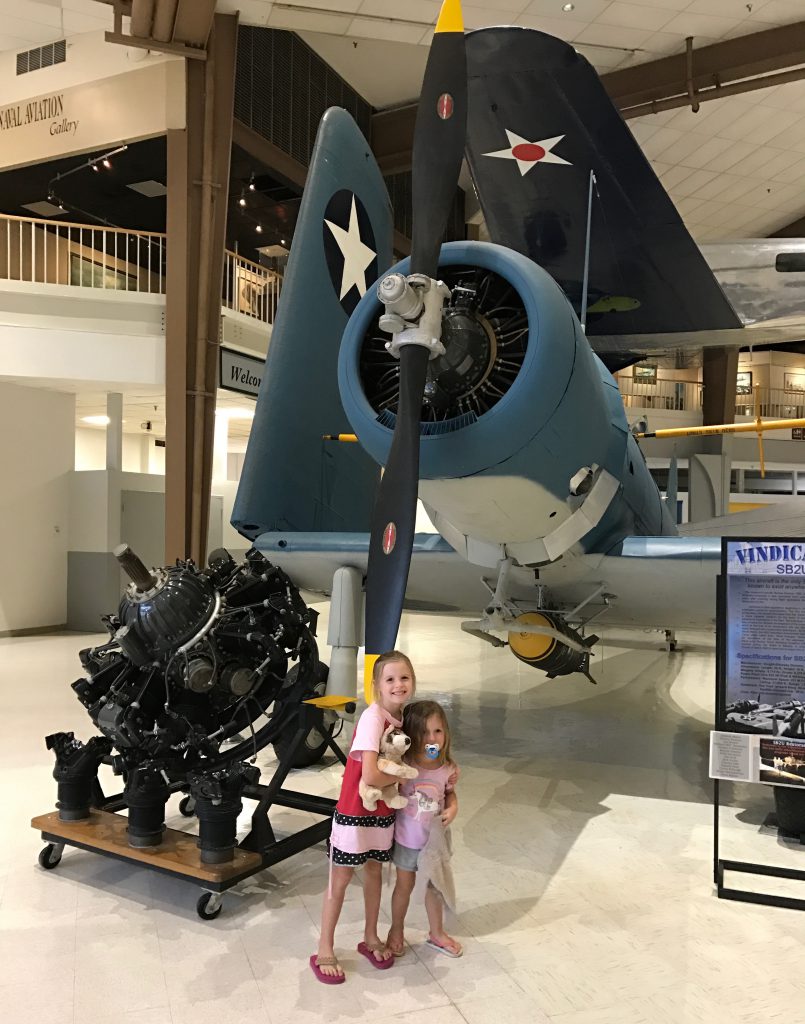 propeller arms.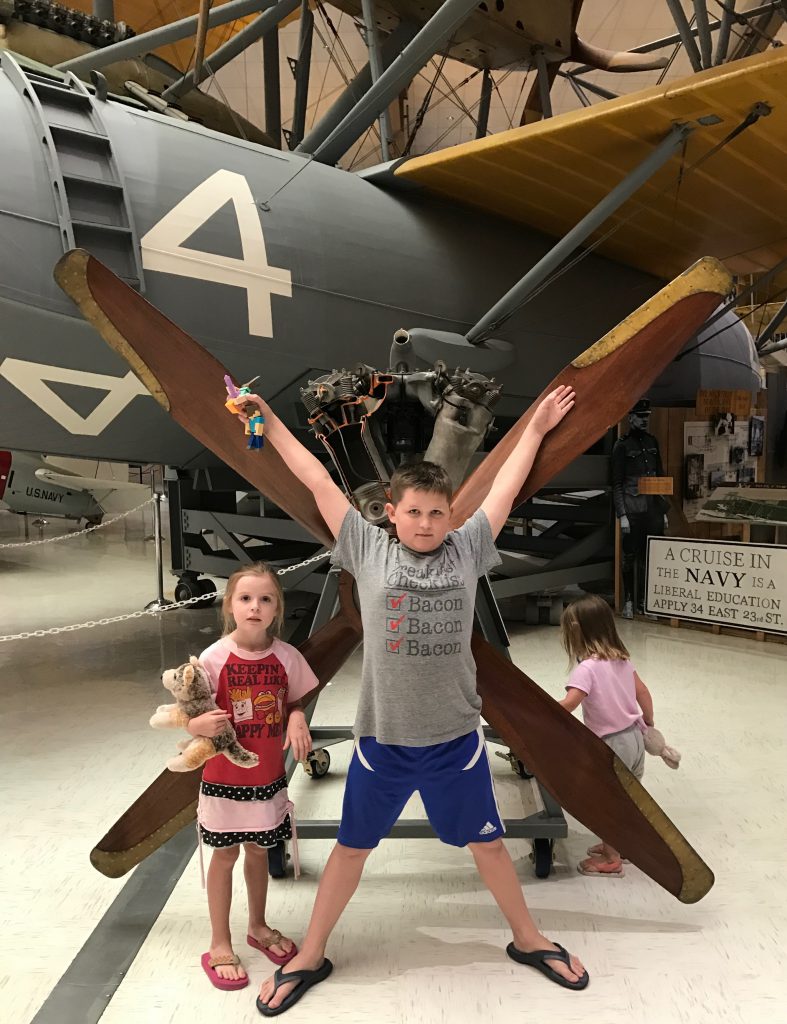 n.a.s. pensacola.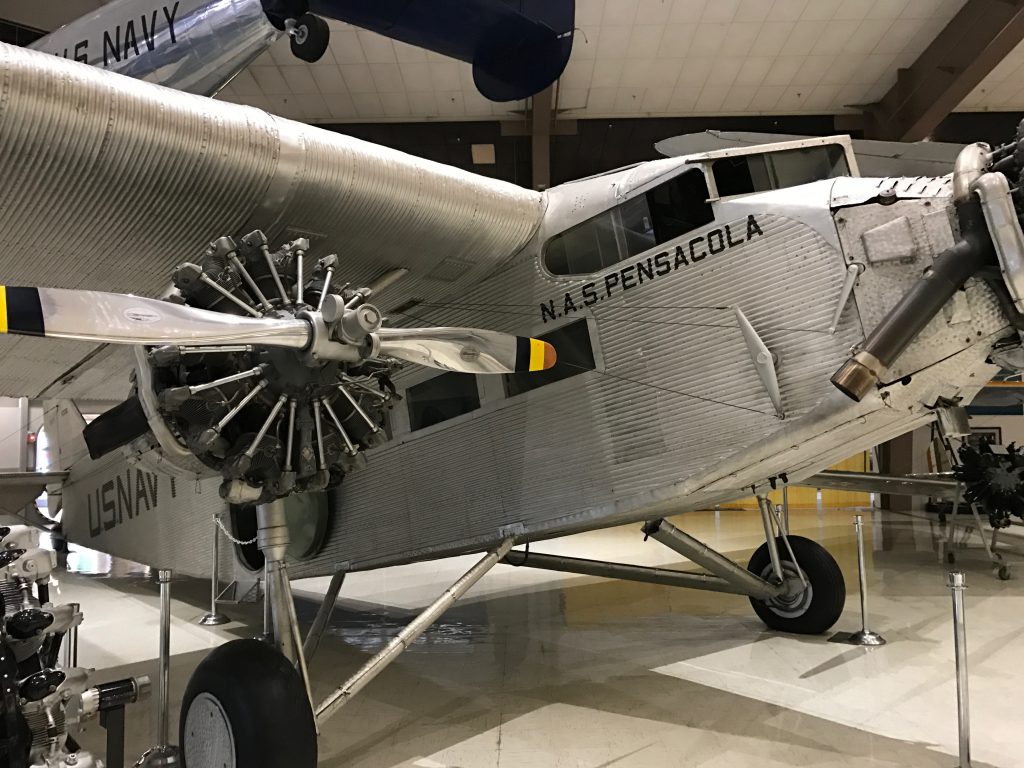 engine cross section.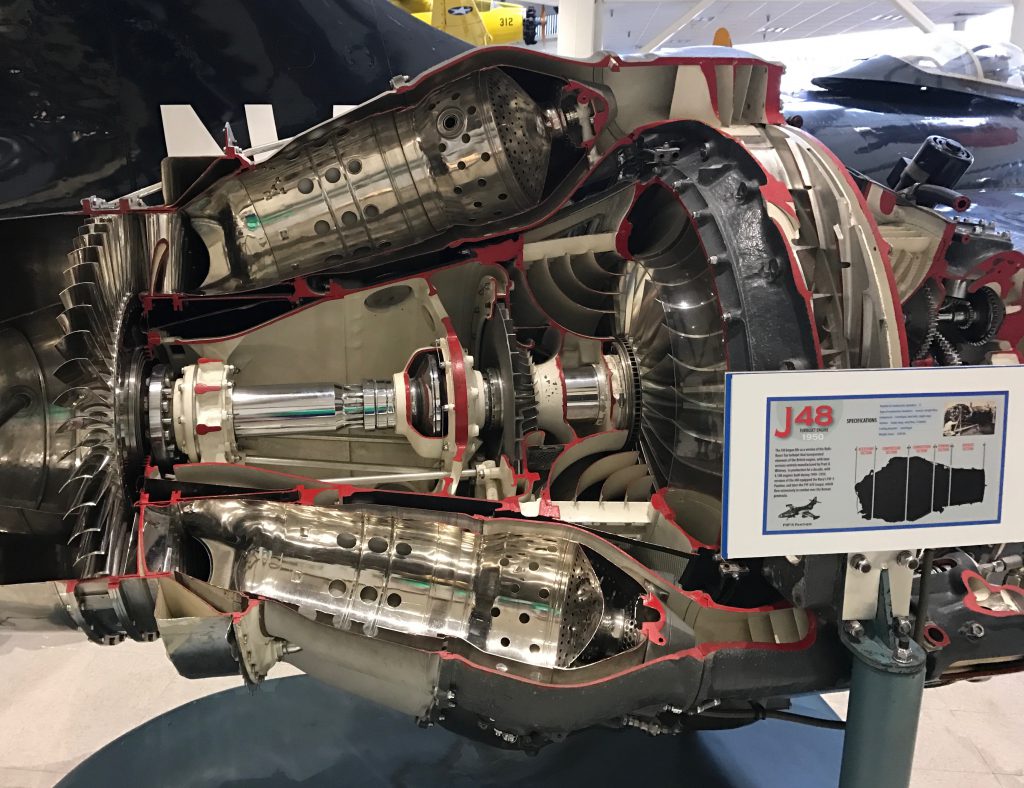 we liked this one the best.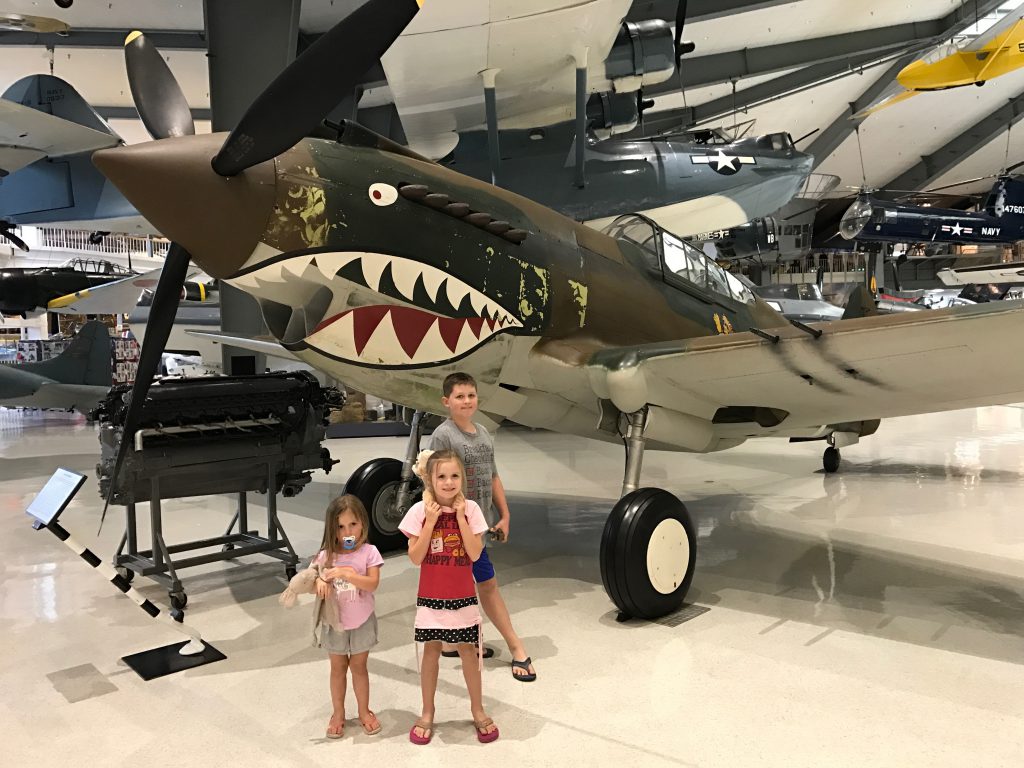 upstairs, i tried to take some pictures to show how massive this place was.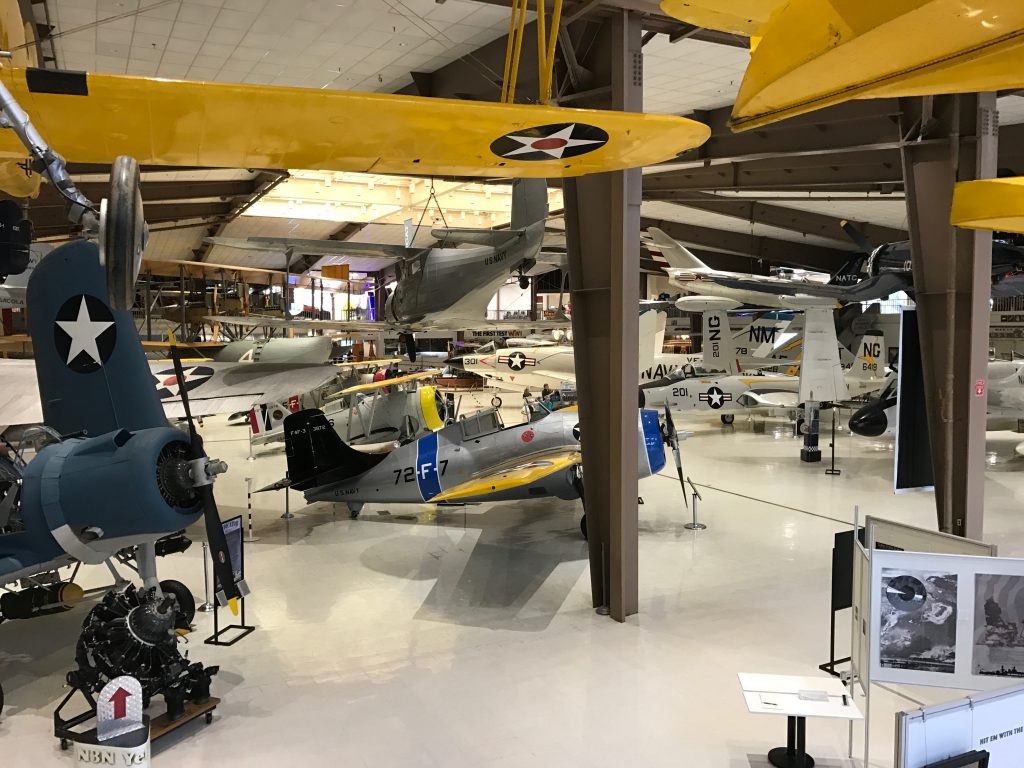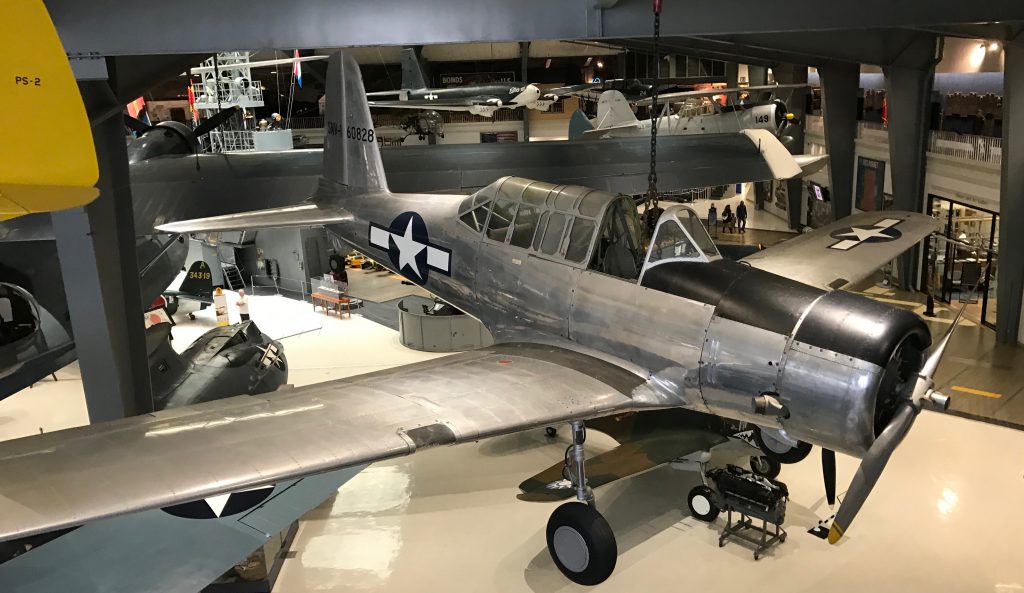 then we happened upon the blue angels.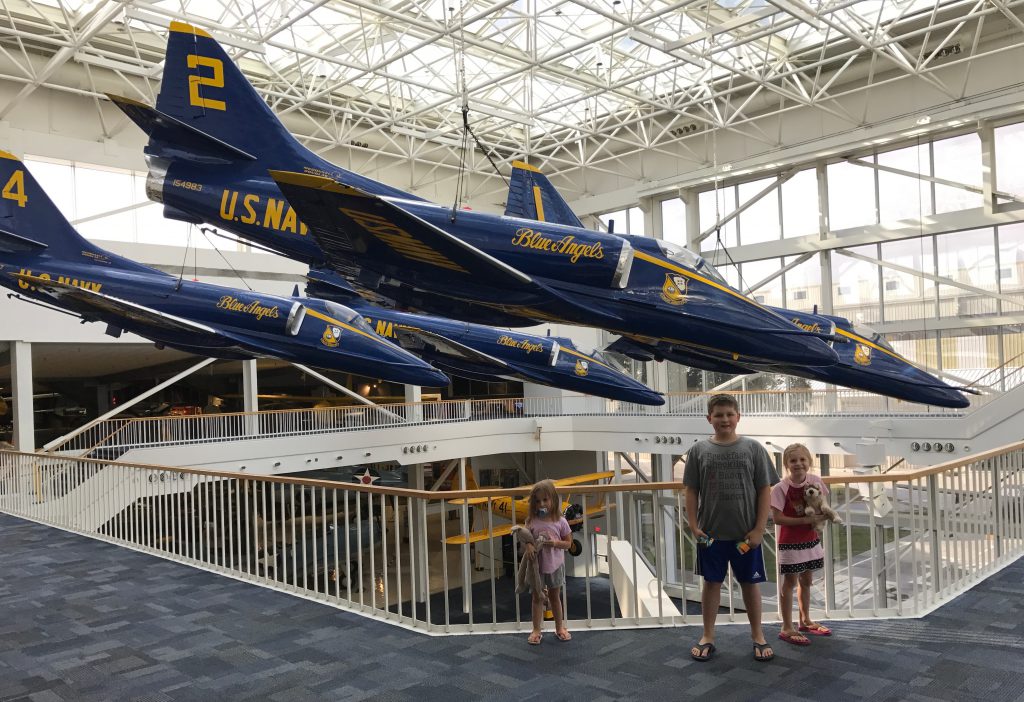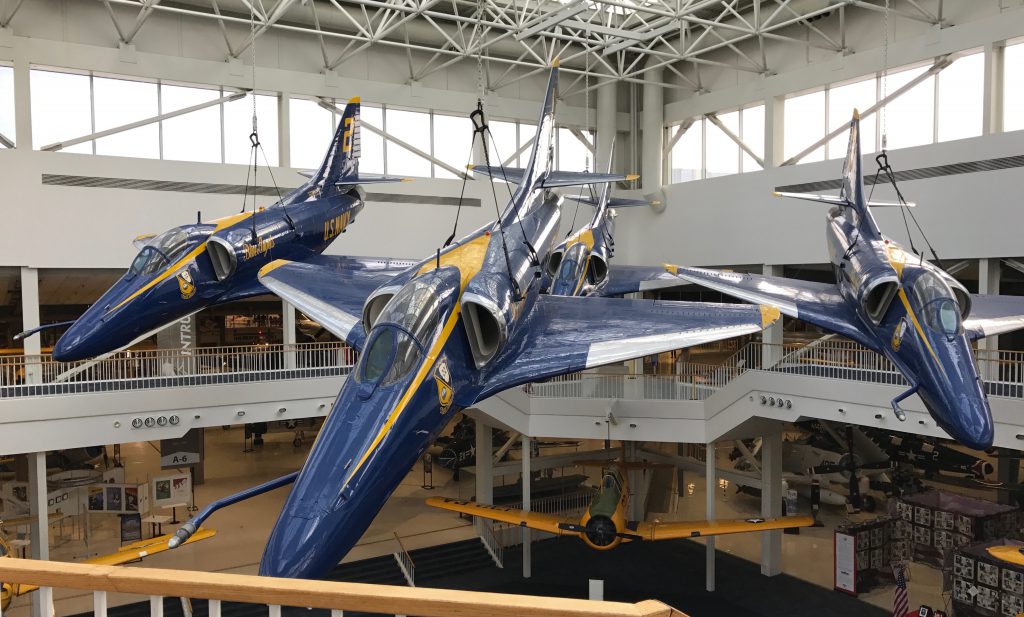 anna, the patriot, insisted on this picture.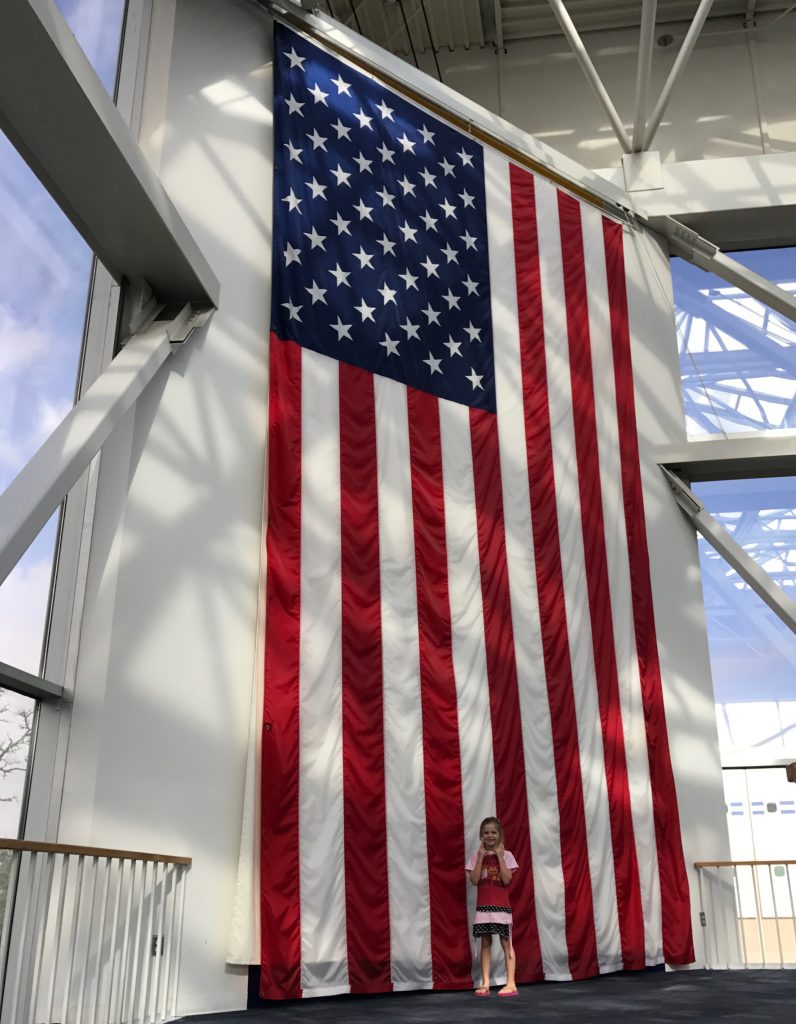 upstairs, there was more "museum-y" stuff. we walked through a little town and glimpsed into houses and shops and such to see what world war 2 (i think) life would have been like back home. a kitchen: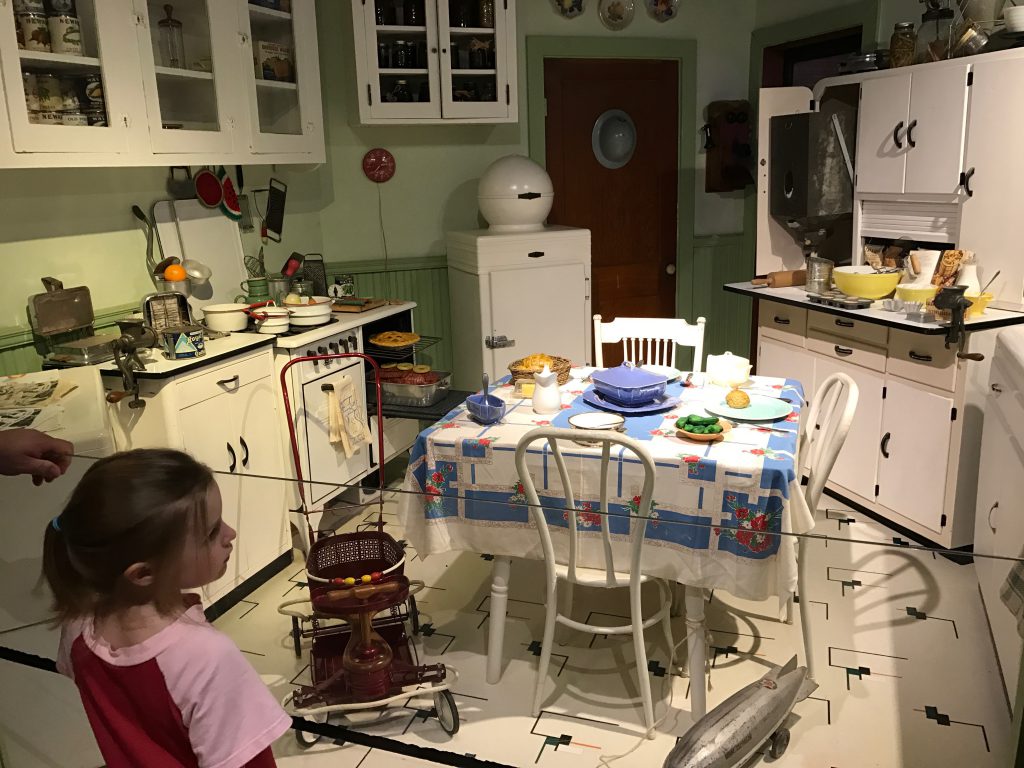 inside the store, we met a nice lady who explained ration stamps to the kiddos, then we learned that she had family from rural hall (near winston), so we chatted a bit.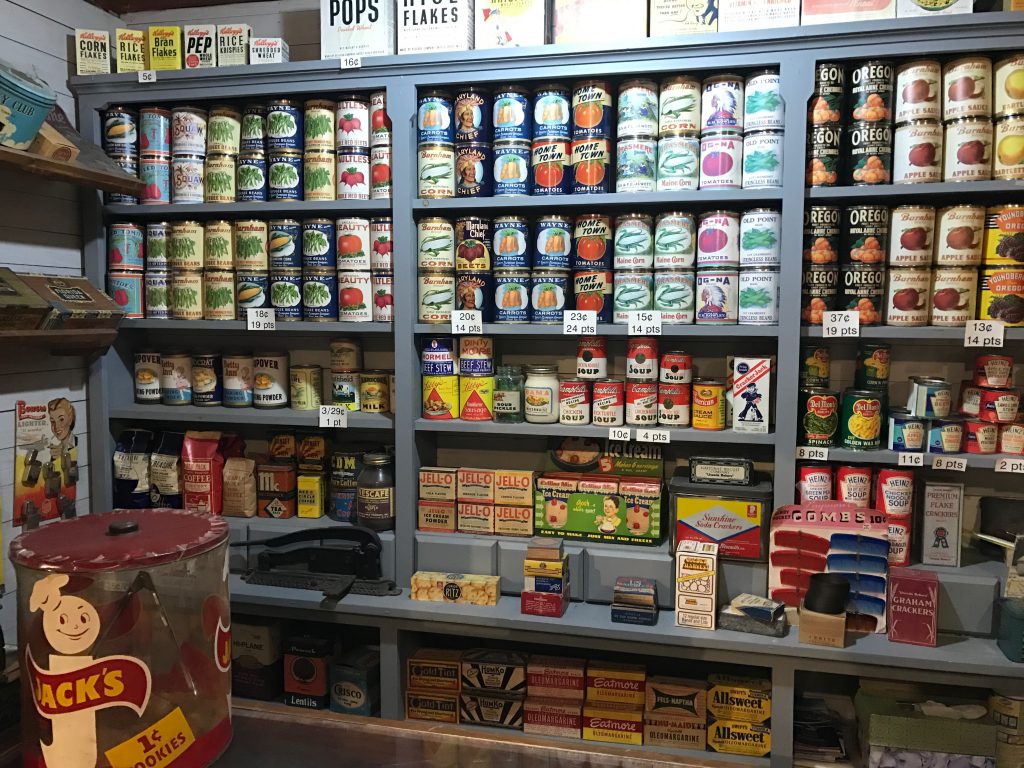 the next room was set up to look like what a WWII camp might look like, complete with a bar area.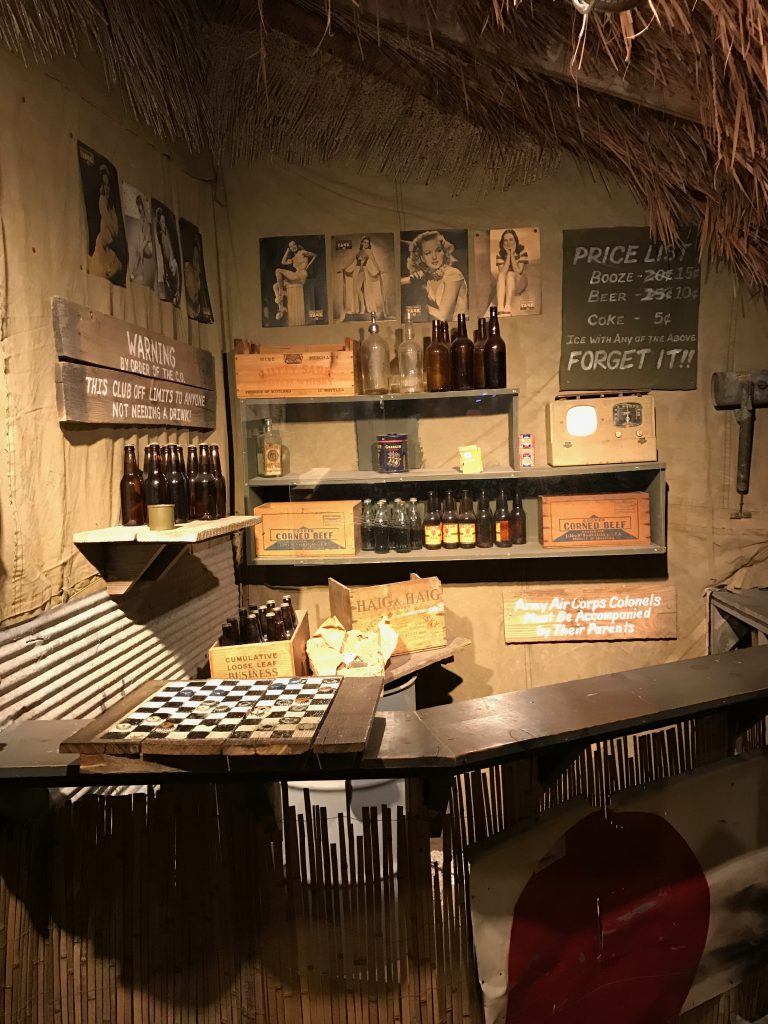 i guess i could use this sign to triangulate and figure out exactly where the camp was supposed to be.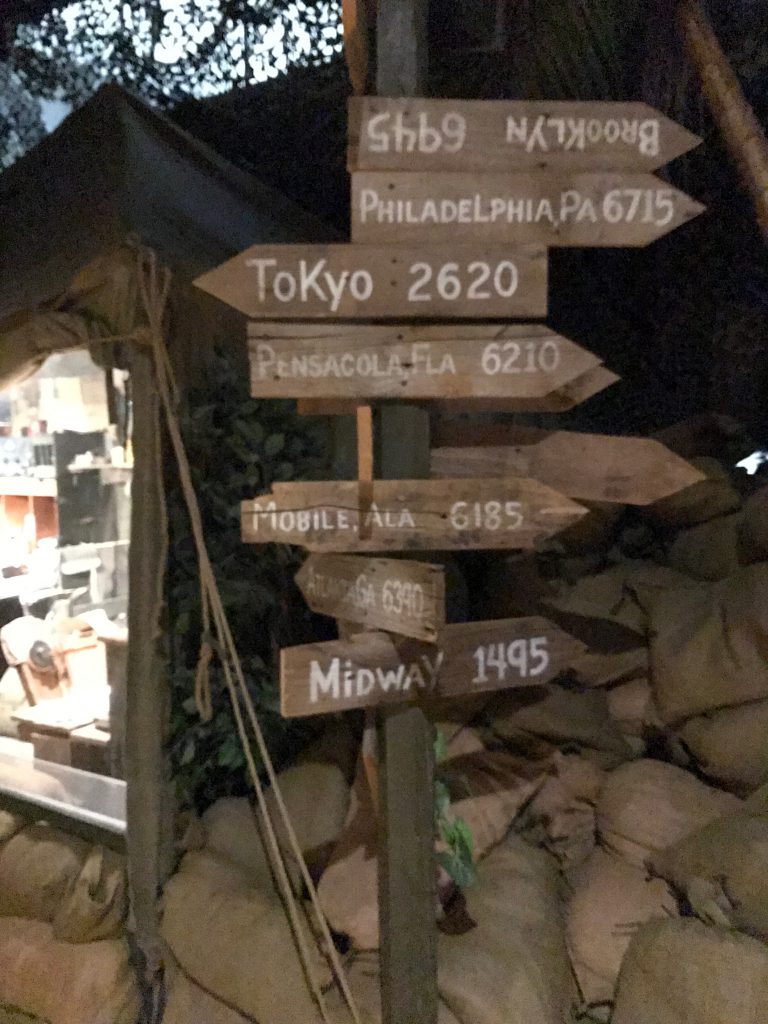 here's anna, checking out d-day.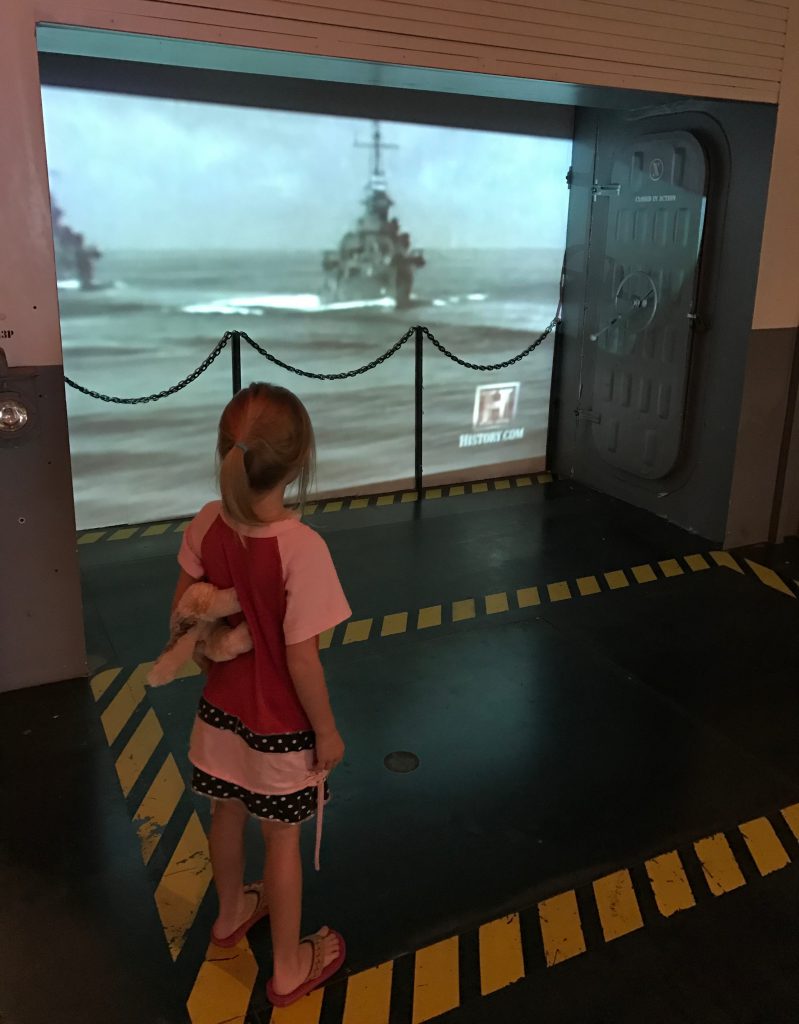 the tiny replica aircraft carriers were so cool. this one had a sign with a bit of a scavenger hunt on it. so the kids are looking for different tiny people and items.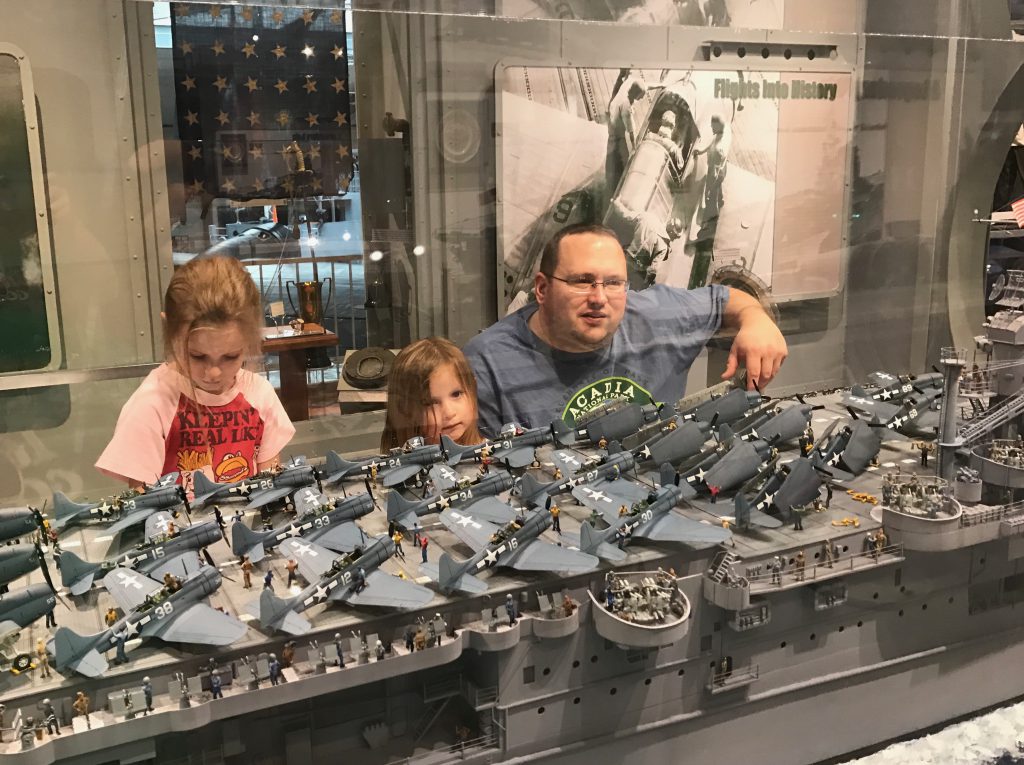 anna and hazel and i rode inside a flight simulator, but i didn't get good pictures of that. they thought it was hilarious, being tossed and turned and rumbled.
besides that, their favorite part (and isaac's, too) was getting to sit in cockpits and play around with the controls.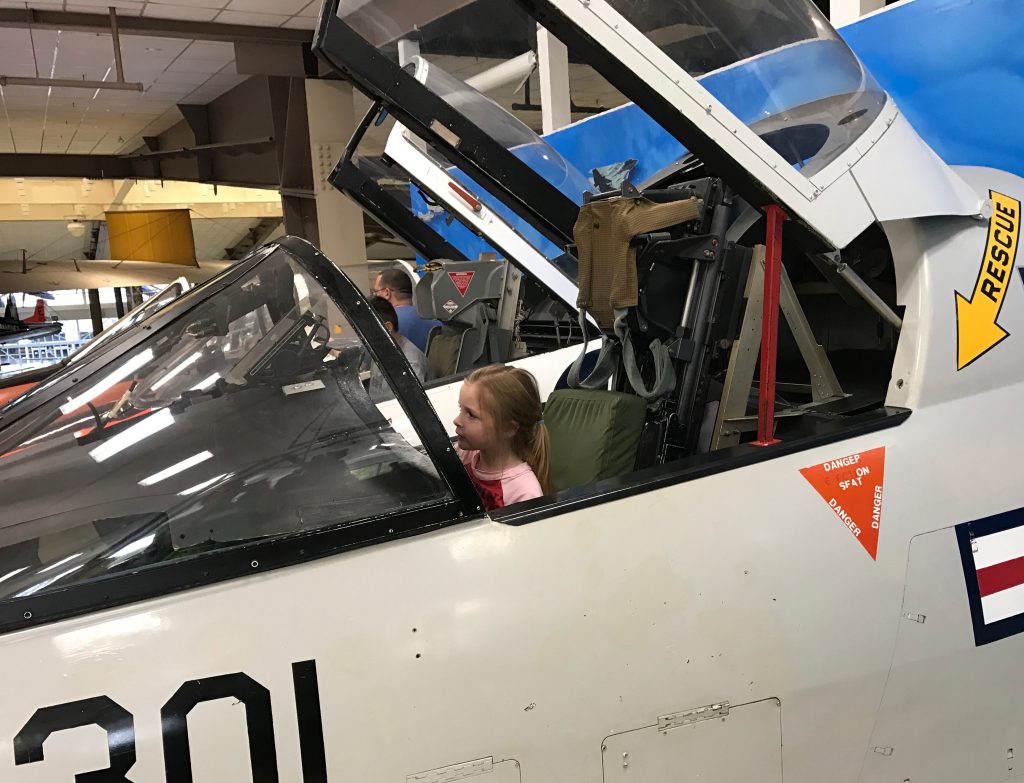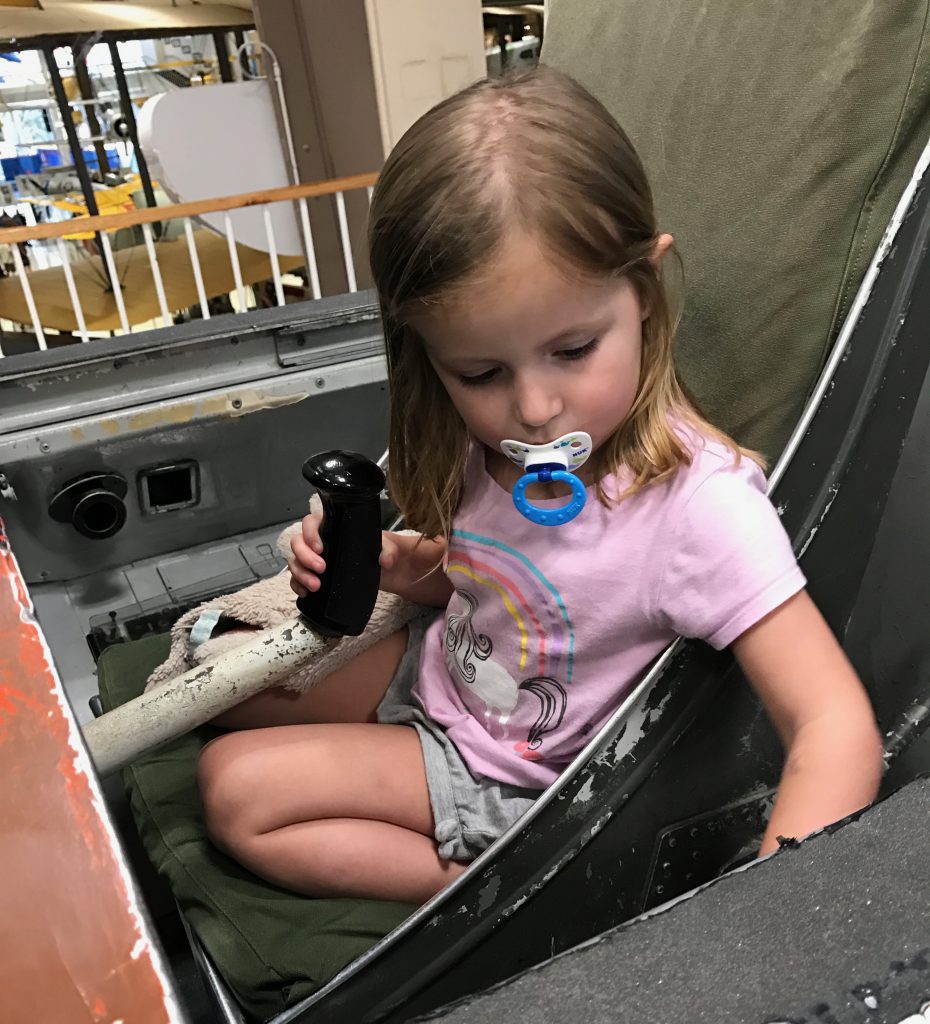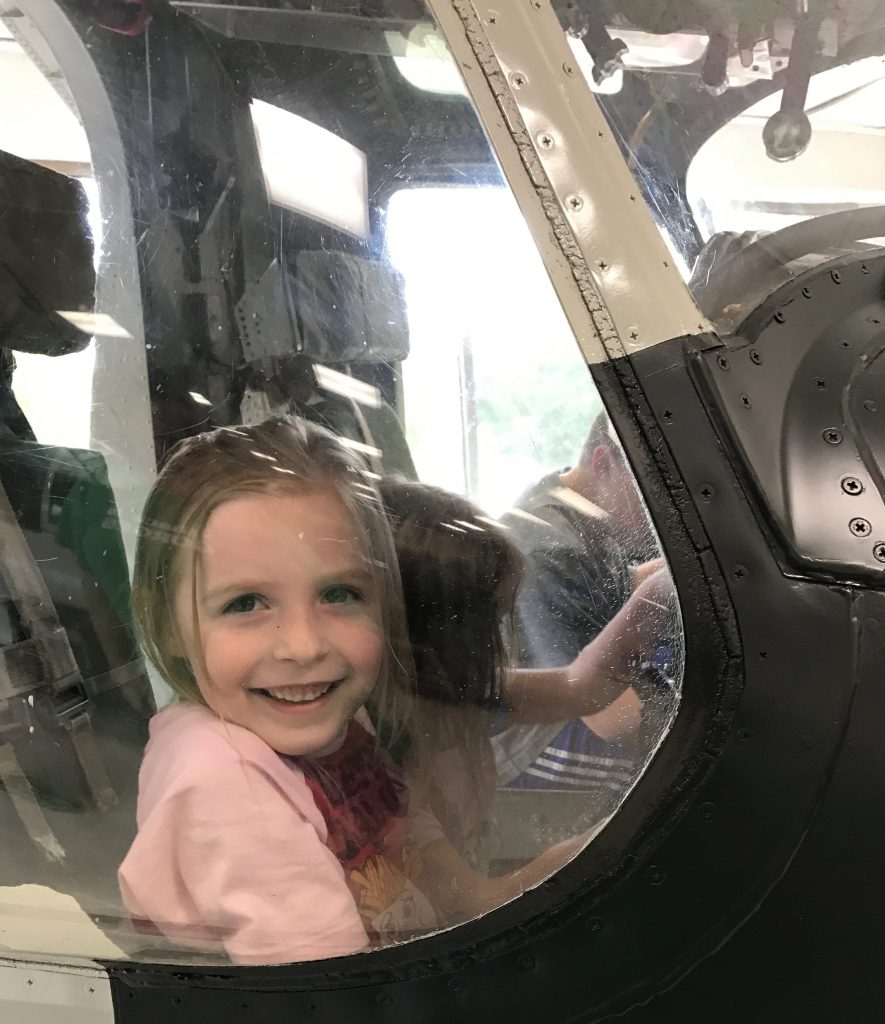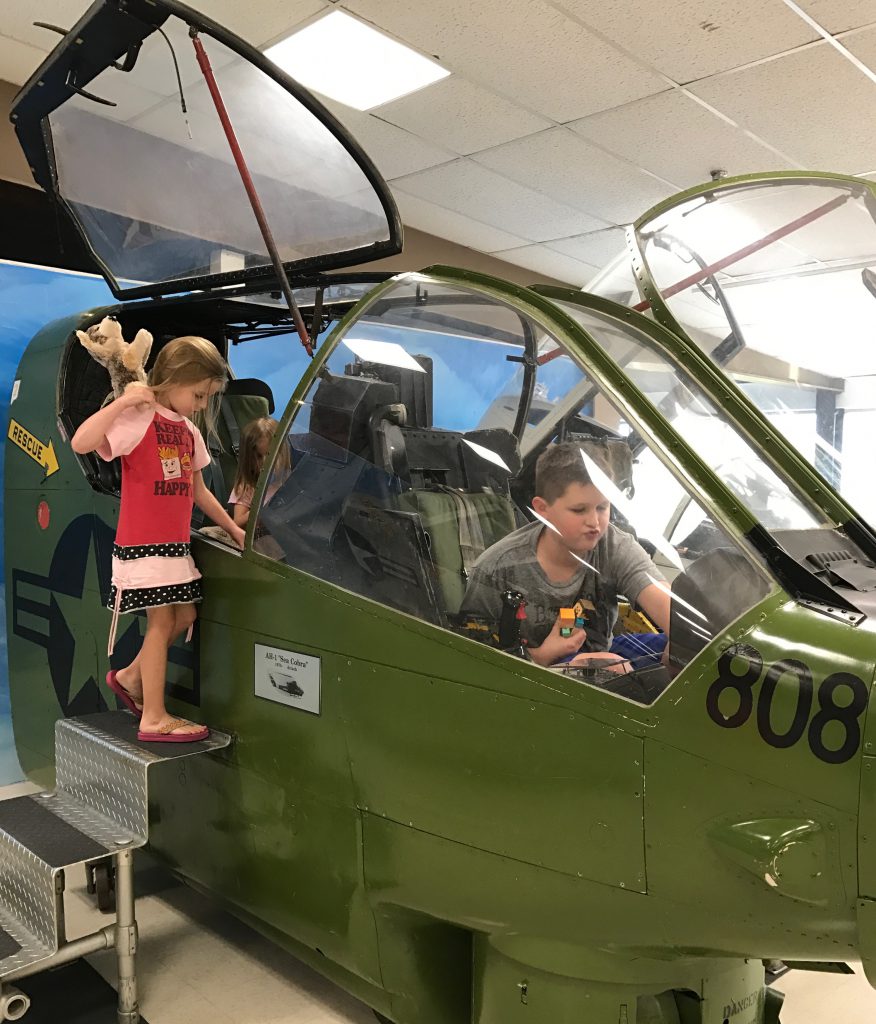 we finally pulled them away from their imaginary war so we could go over to the other building, with later model planes.
and some space stuff.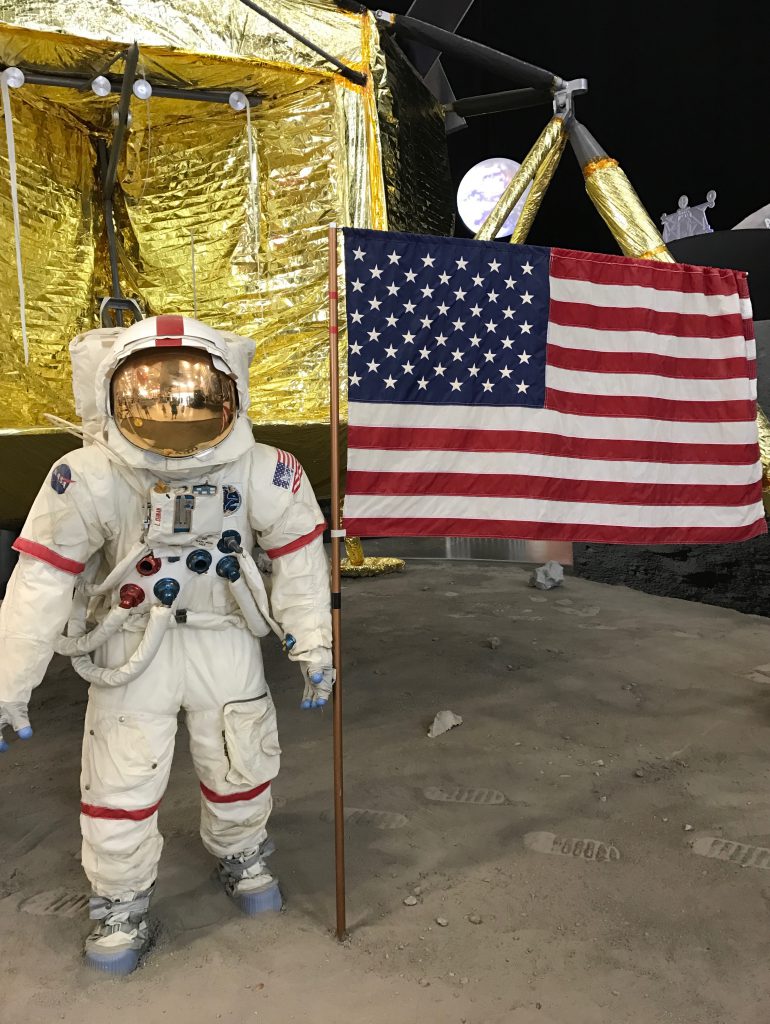 i think these are panels from the sides of planes where the crew signed their names? i'm not sure. it just looked cool.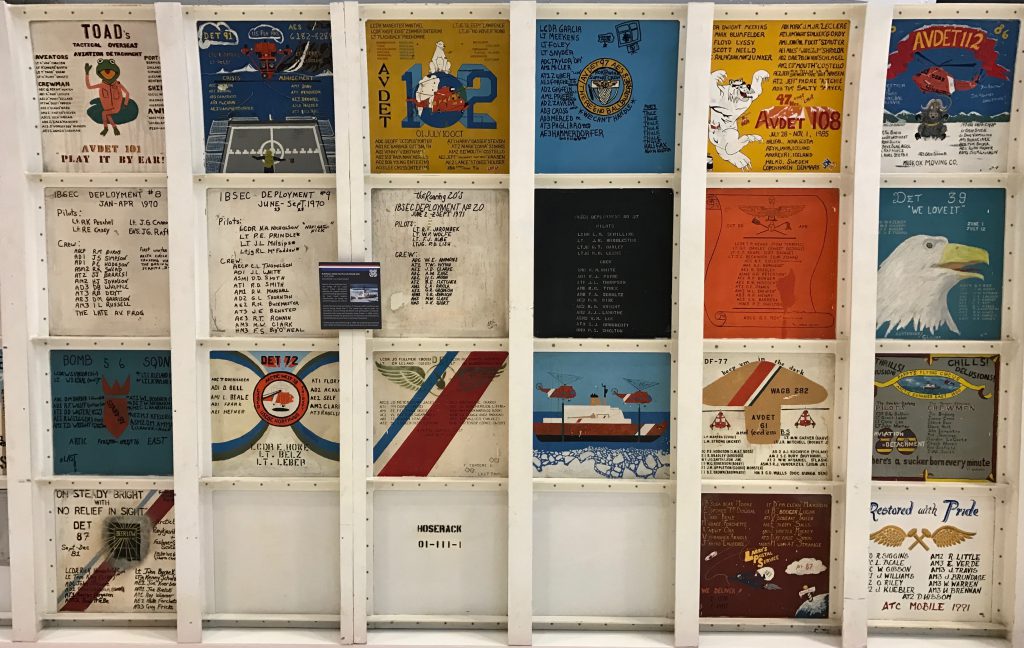 giant ribbon medallion thing. also looked cool.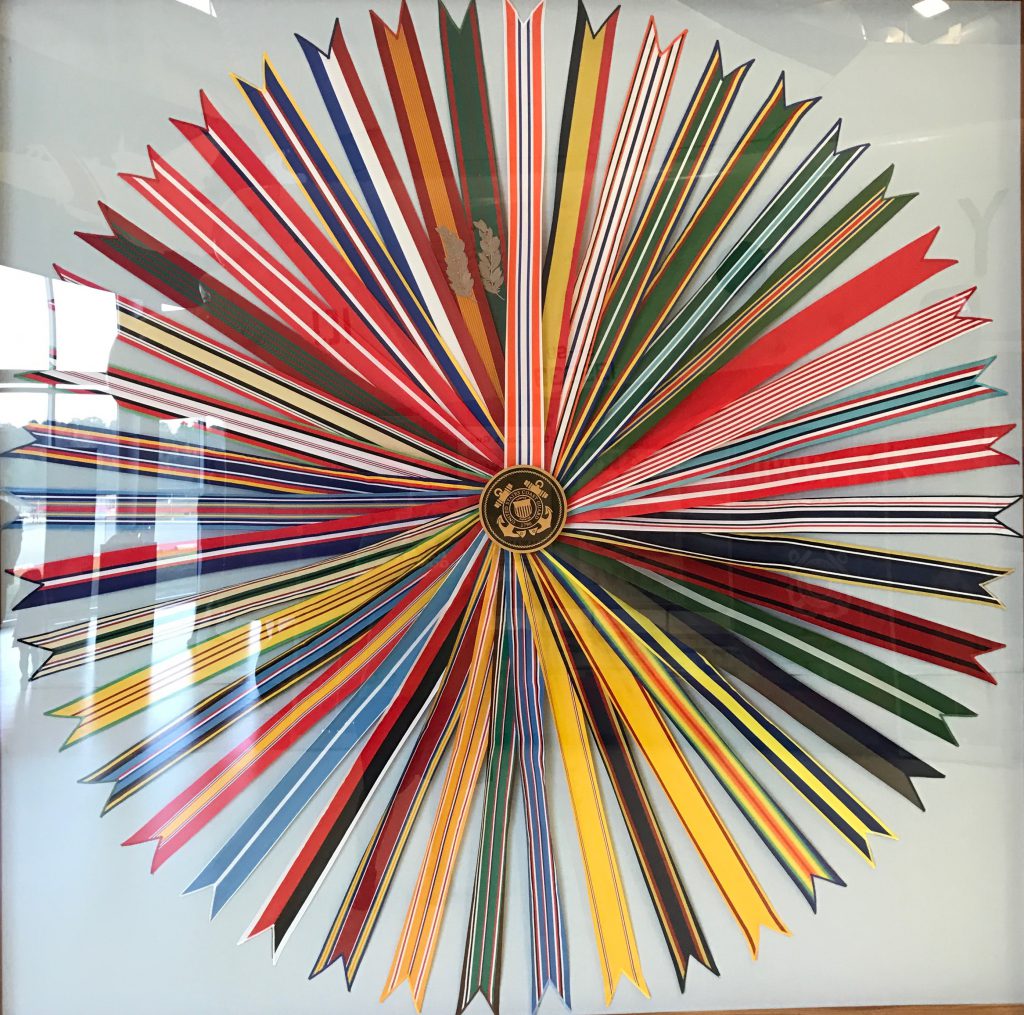 apparently, i didn't do a great job of taking pictures in the second building. oops. we didn't stay long and most of the time was spent moving kids from one cockpit to another. anyhoooo. on our way out, we hit up the gift shop, for post cards and smushed pennies.
we stopped outside for one last picture with this plane. (we had attempted a pic on the way in, but there were tons of people milling around).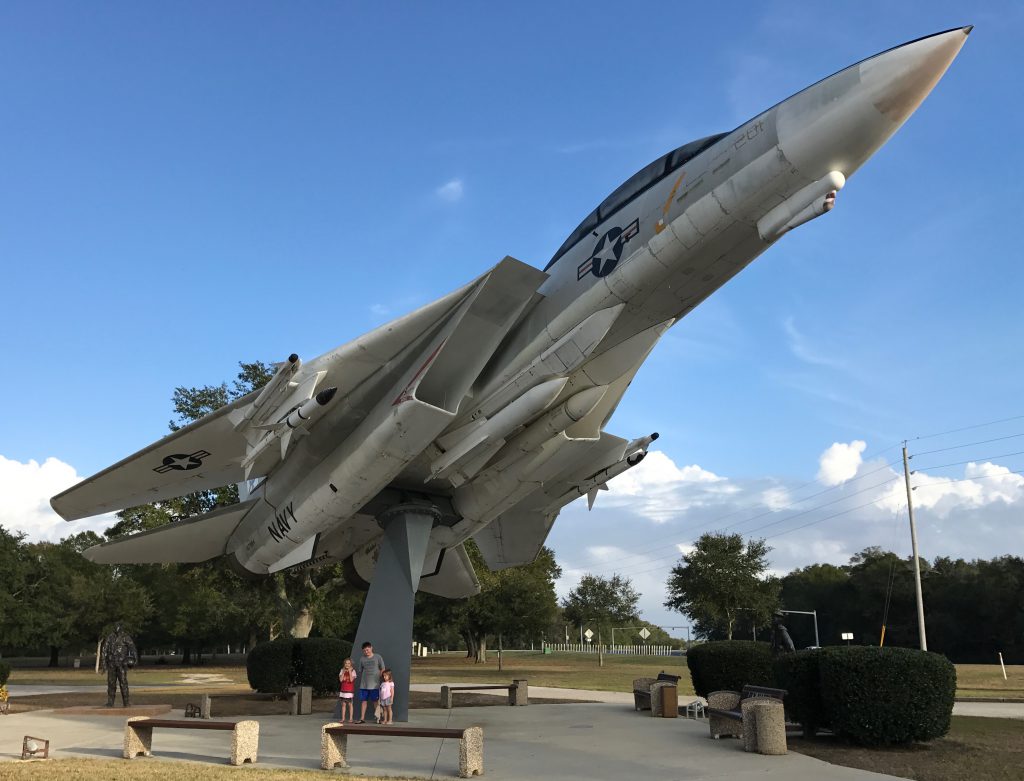 our next stop was to the nearby pensacola lighthouse. hazel couldn't go up. isaac didn't want to. and derek opted out, so he could stay back with them. so, anna and i paid our fees and headed in.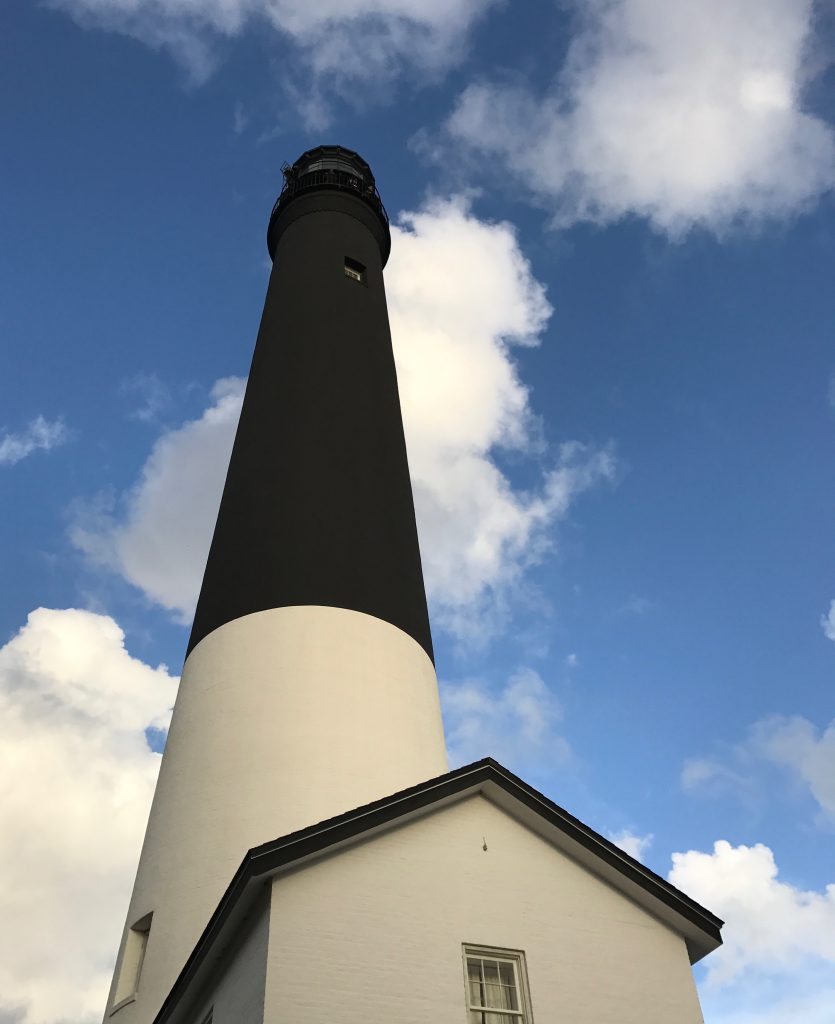 pre-climb selfie.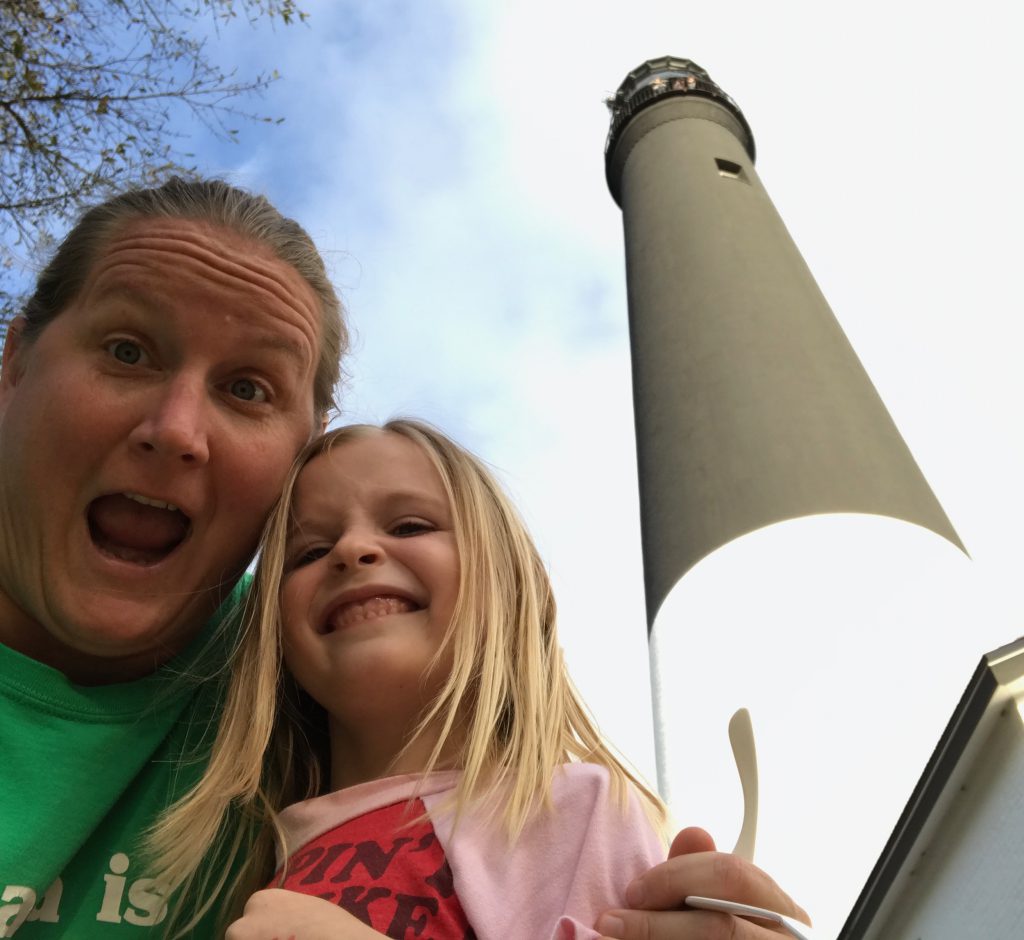 i wish i had managed to take some pics of the spiral stairs on the way up, but i was busy making sure neither of us fell to our deaths. anna was a champ. there were a few touch-and-go moments, but she made it all the way up. derek took this pic of us at the top. i'm the green dot. she's pink.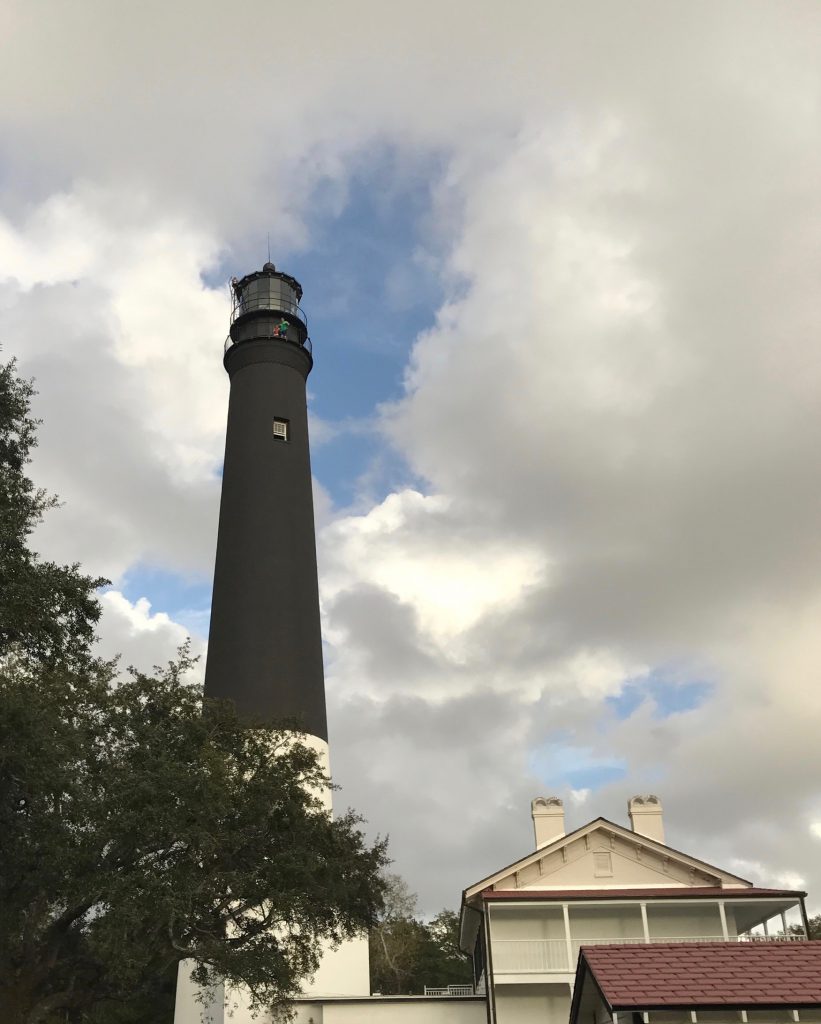 the lighthouse keeper at the top offered to take our picture overlooking the water (bay, sound, whatever). that little bit of land in the background is where we are staying. fort pickens state park.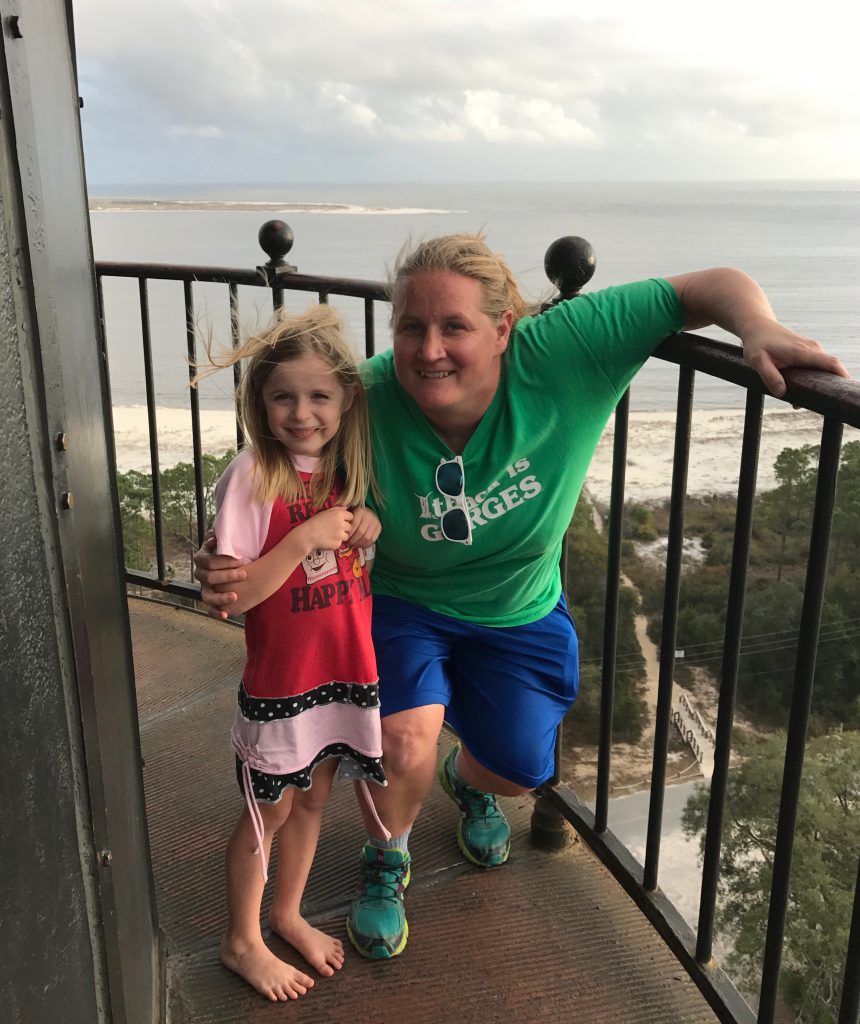 here's a sort of better shot of the island. the fort is about in the middle of the picture. our campsite is further down on the left.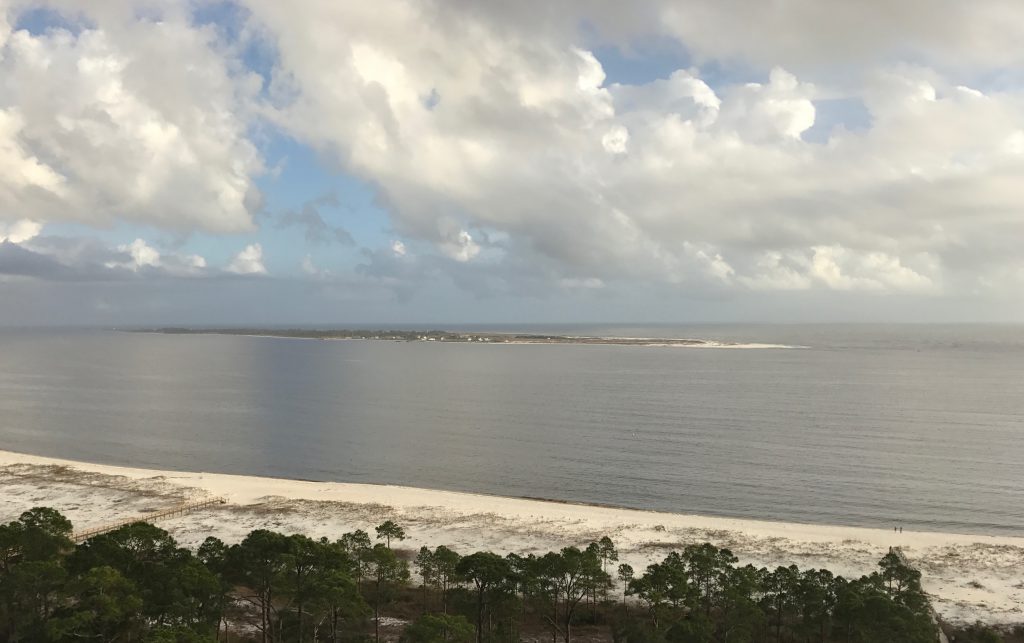 lastly, we drove around to the more photogenic side of the lighthouse for one last picture.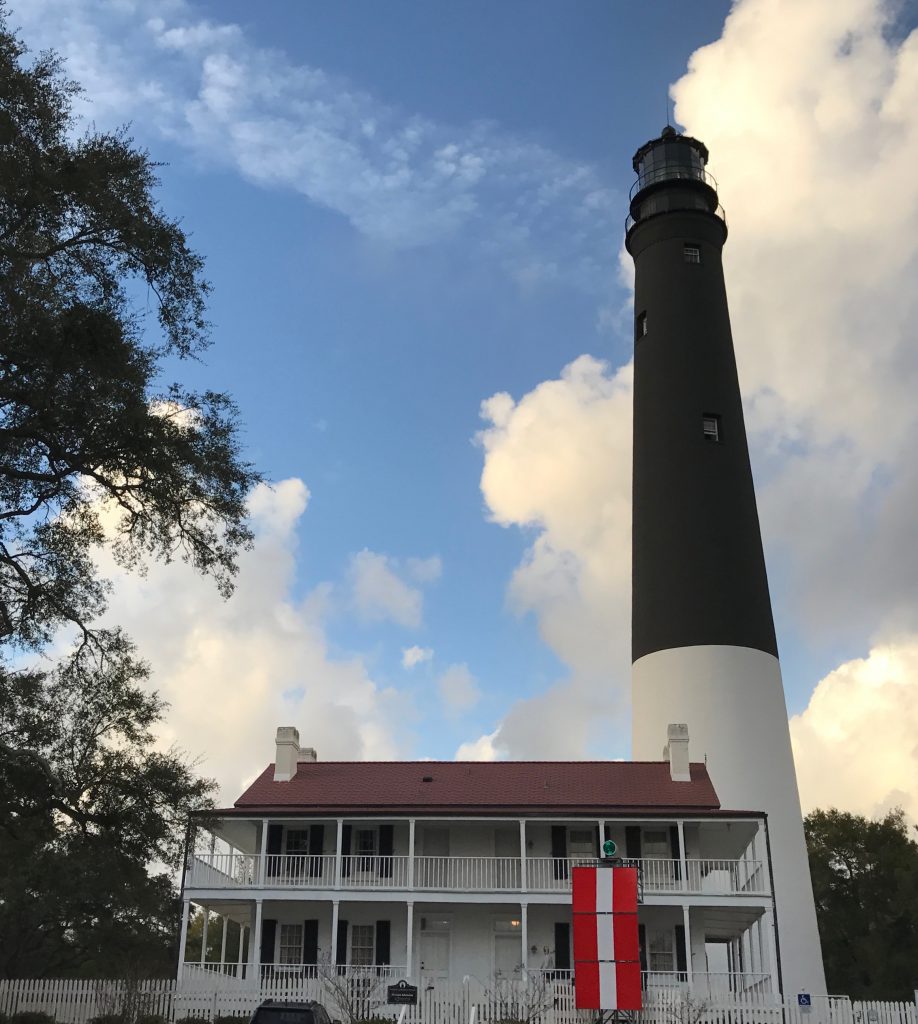 we ended our day with another stop at joe patti's seafood market for some more fresh fish and scallops and shrimps. and free gelato for the kids. obviously. the end.