warning. this post is at least 50% pictures of anna posing with beautiful landscapes…
so, in my last post, i said that the kids wanted to go back to the hot springs. i managed to convince anna to hike there with me this time, instead of drive to the quick little path. she could earn a patch from the junior ranger handbook and we always *ahem* bribe the kids with bonus ipad time when they go on hikes. so it was a win win. derek dropped us off at the trail head and then he and the other two kiddos would meet us over at the hot springs.
and off we went.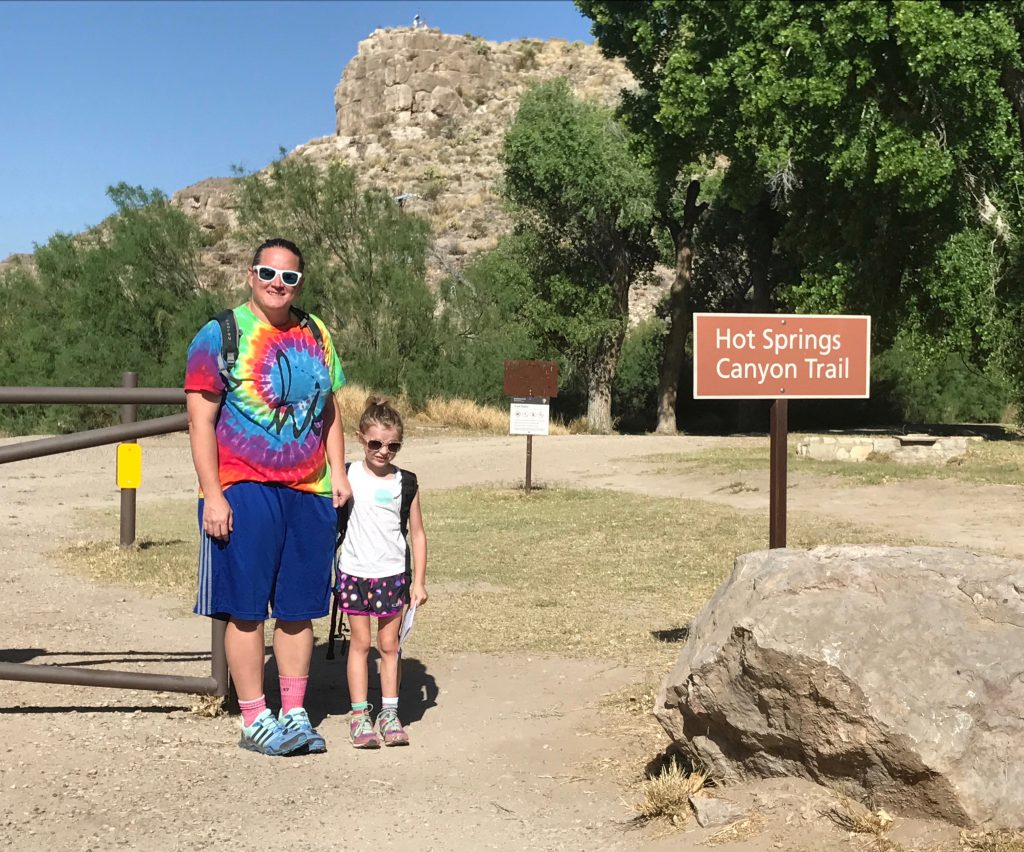 the trail was 2.8 miles. no big deal for the anna baby.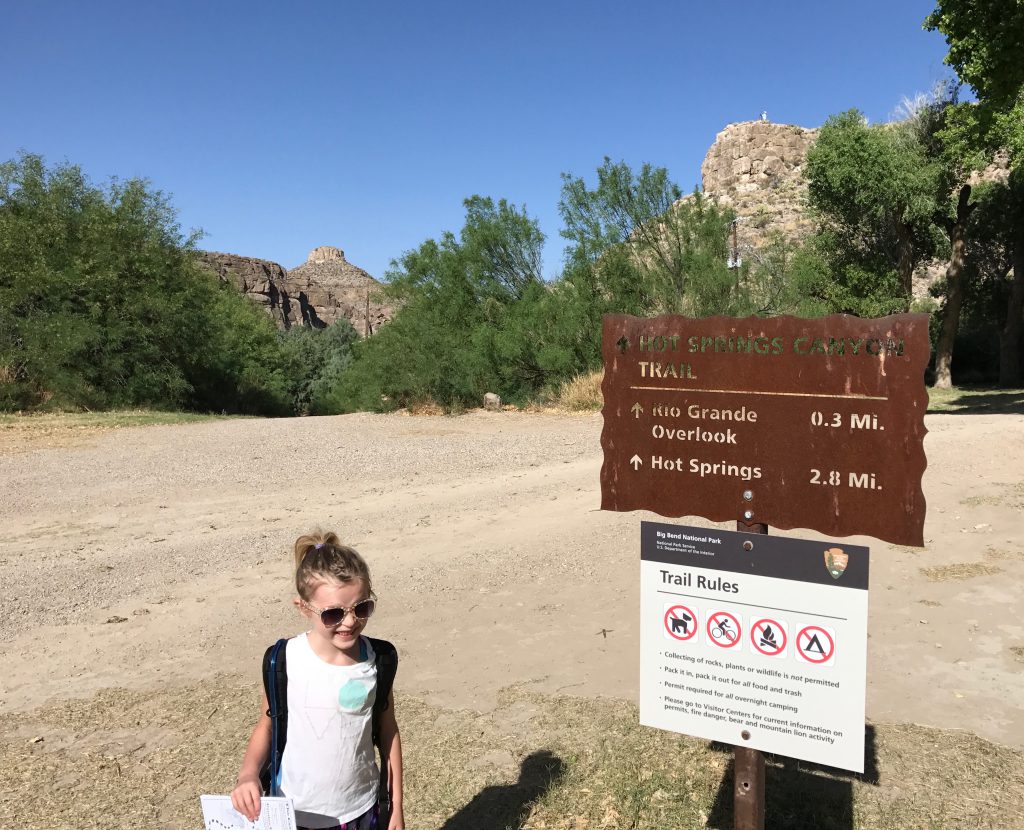 we took a lot of pictures.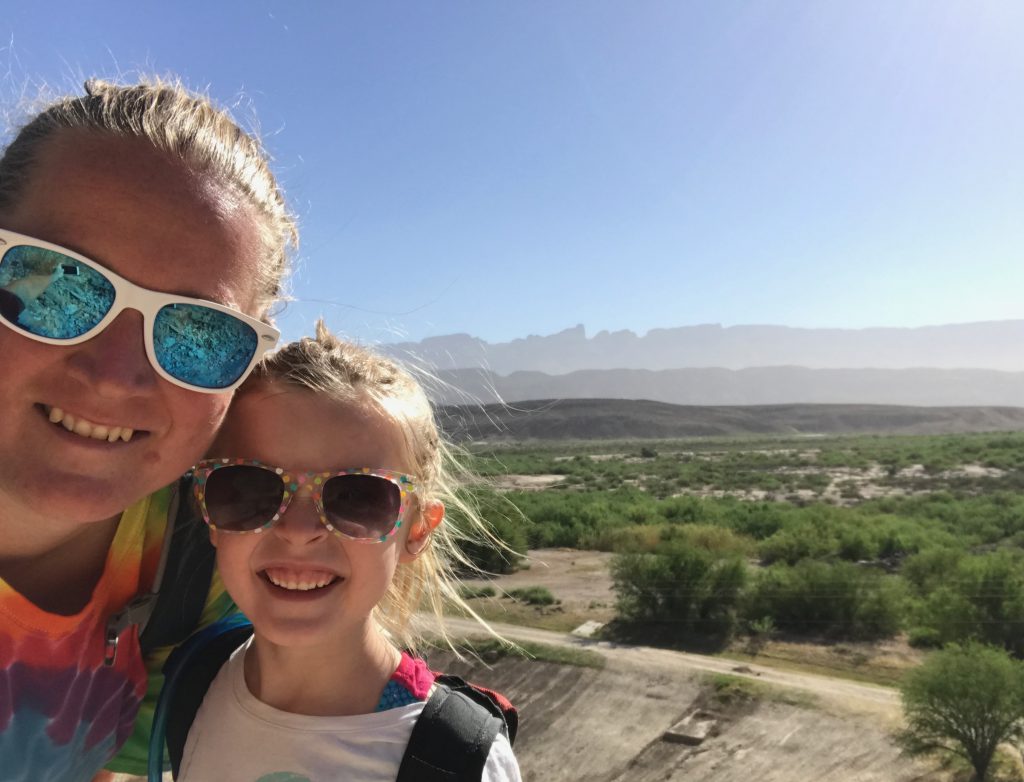 the first bit was zig zagging up to the top of a canyon ridge. (not sure if that's the technically correct geographical term).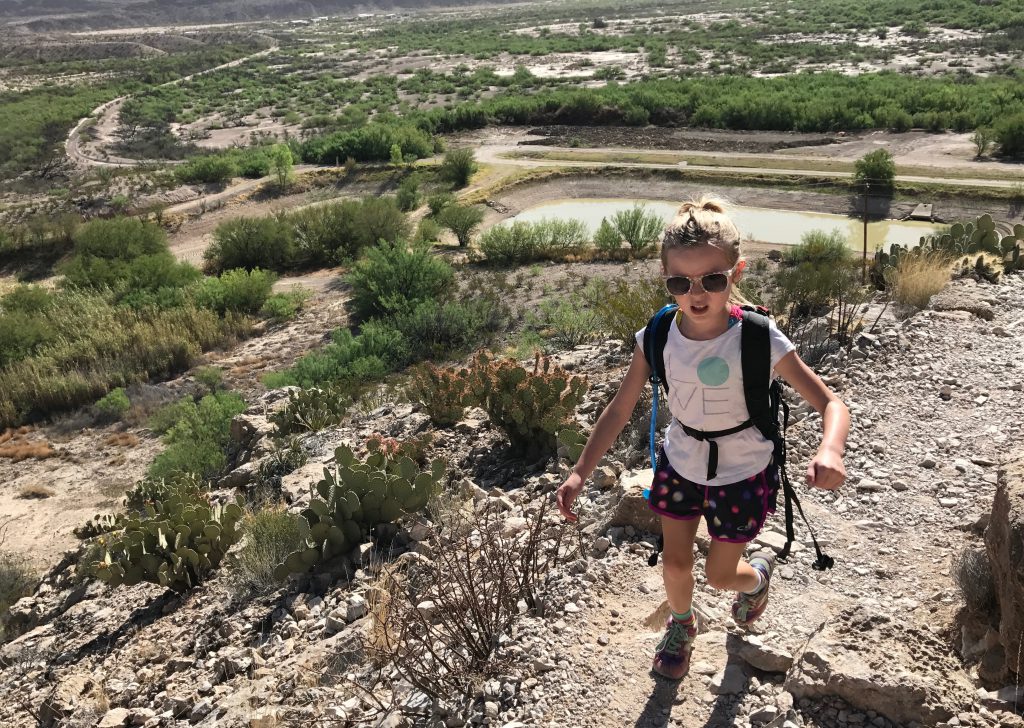 it was all desert and sun and cactuses and pretty views.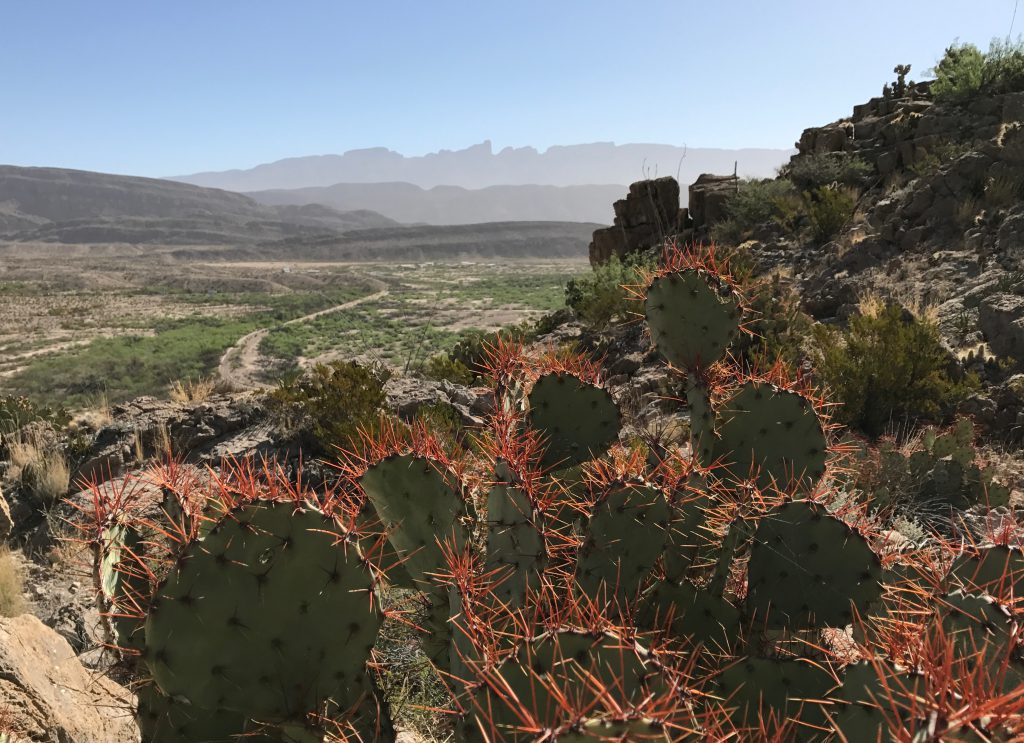 anna is a champ.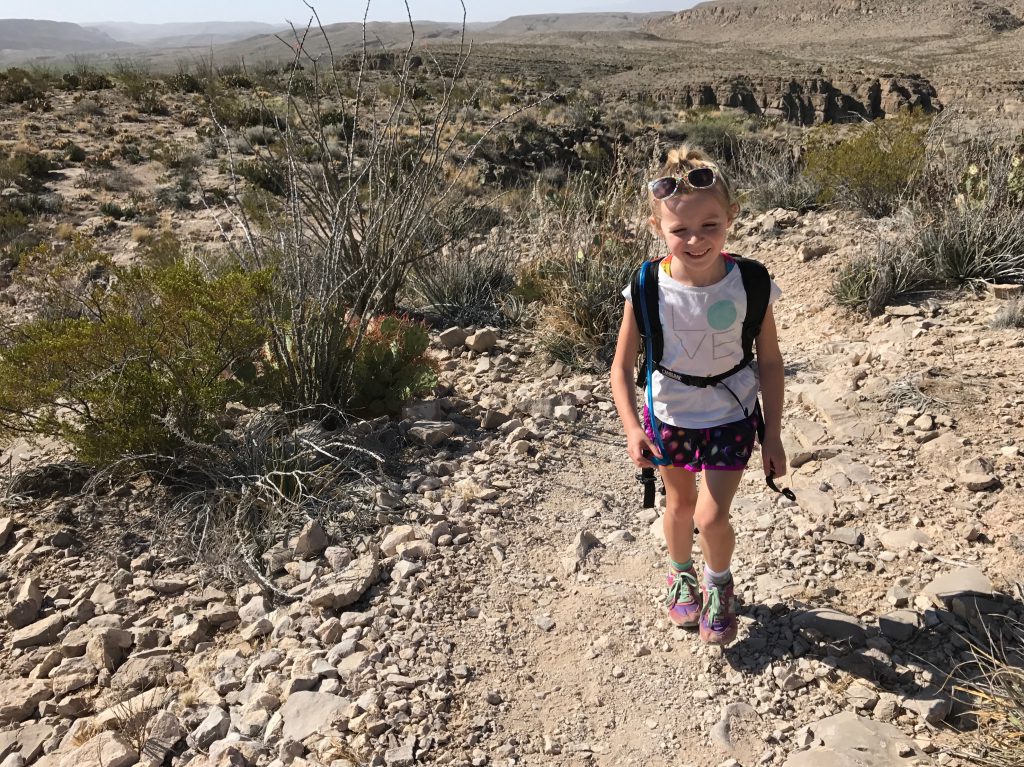 we stopped to admire the canyon.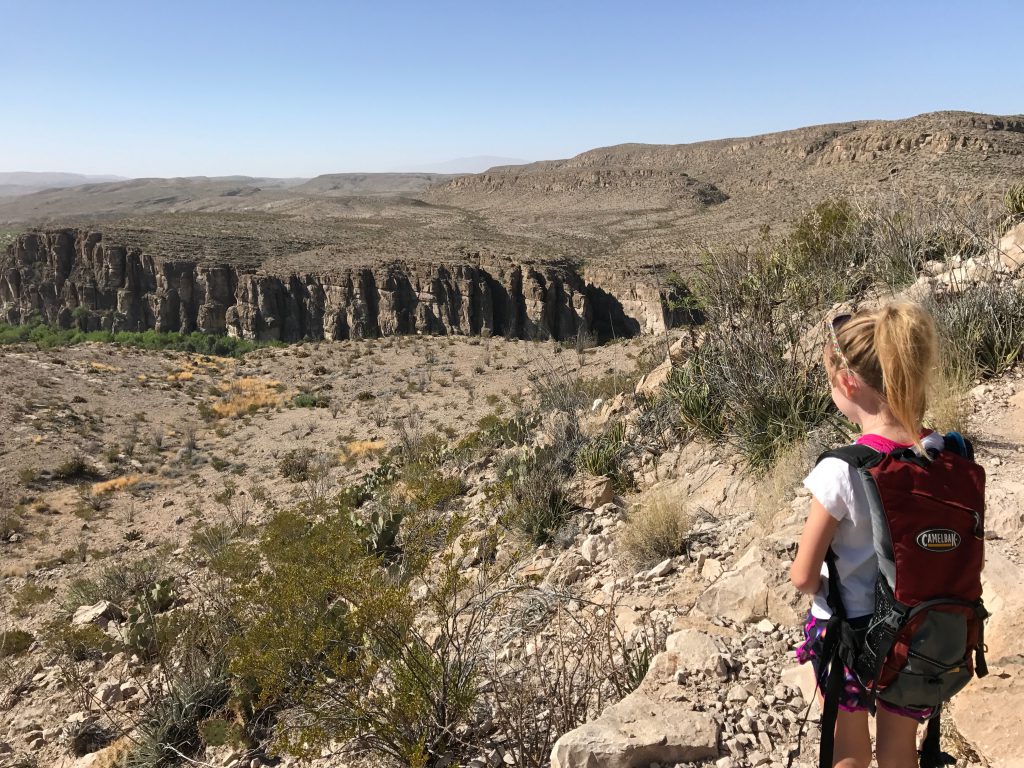 once we reached the top, the trail followed along the edge of the canyon for awhile.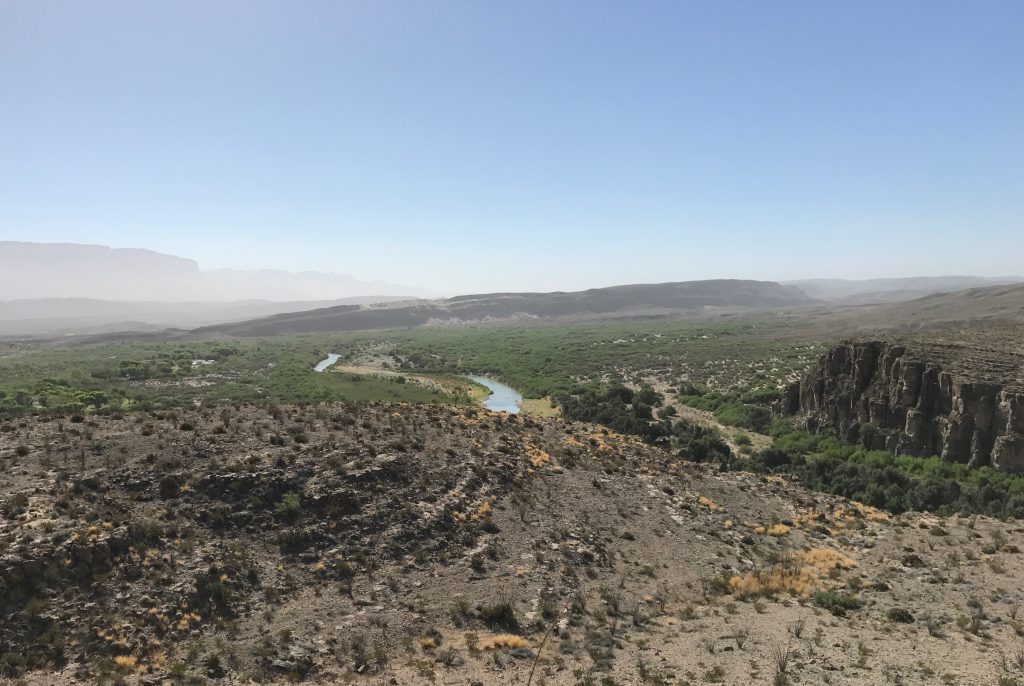 we continued some prolific photography.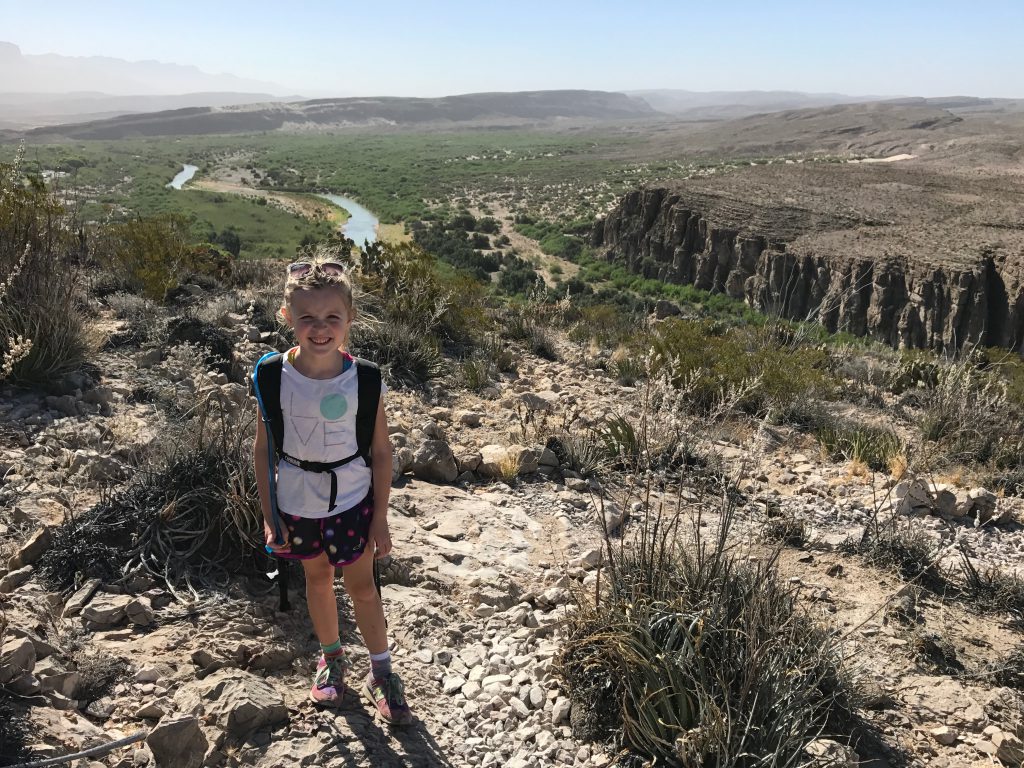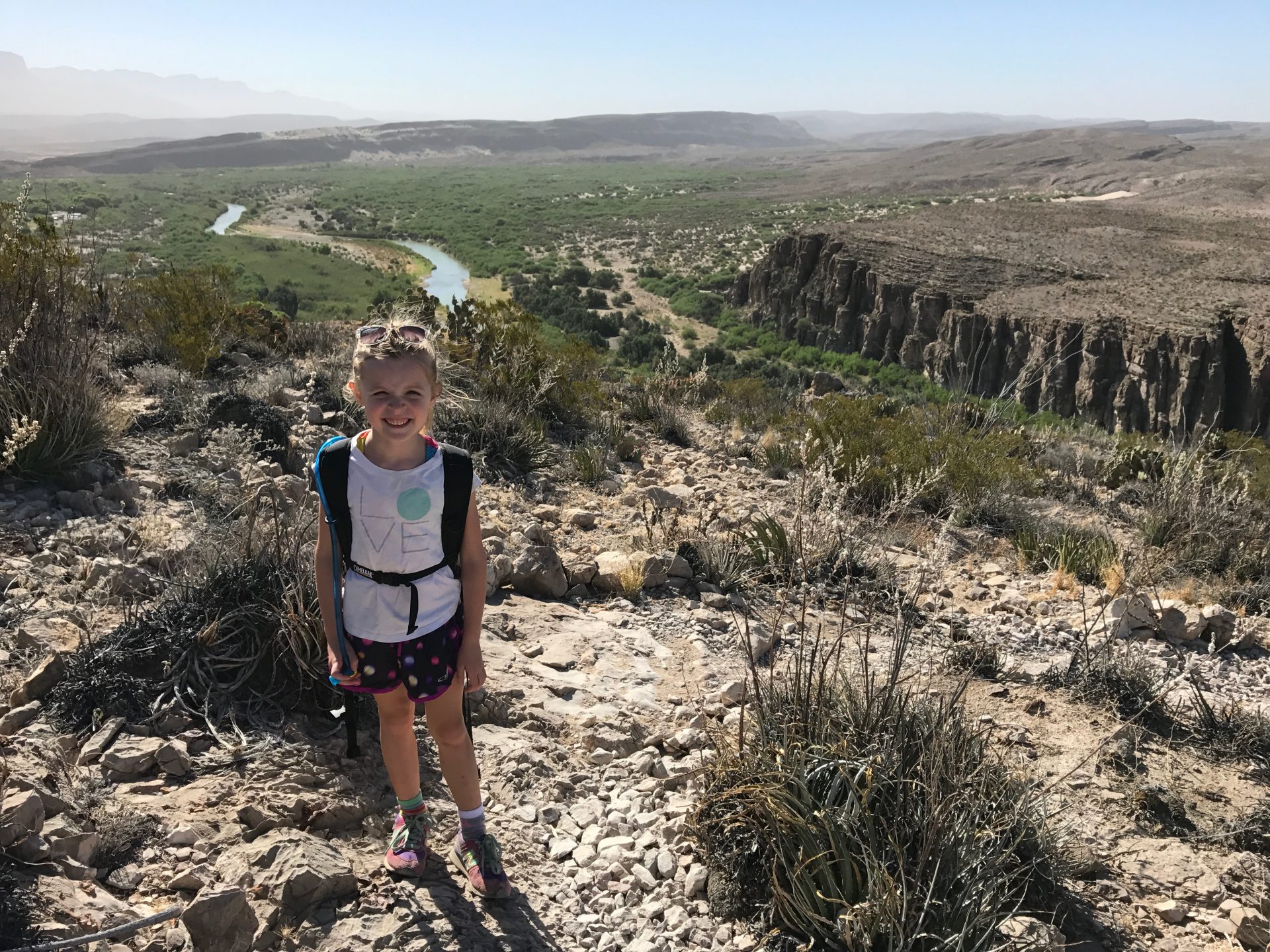 and had lots of chats about nature and deserts.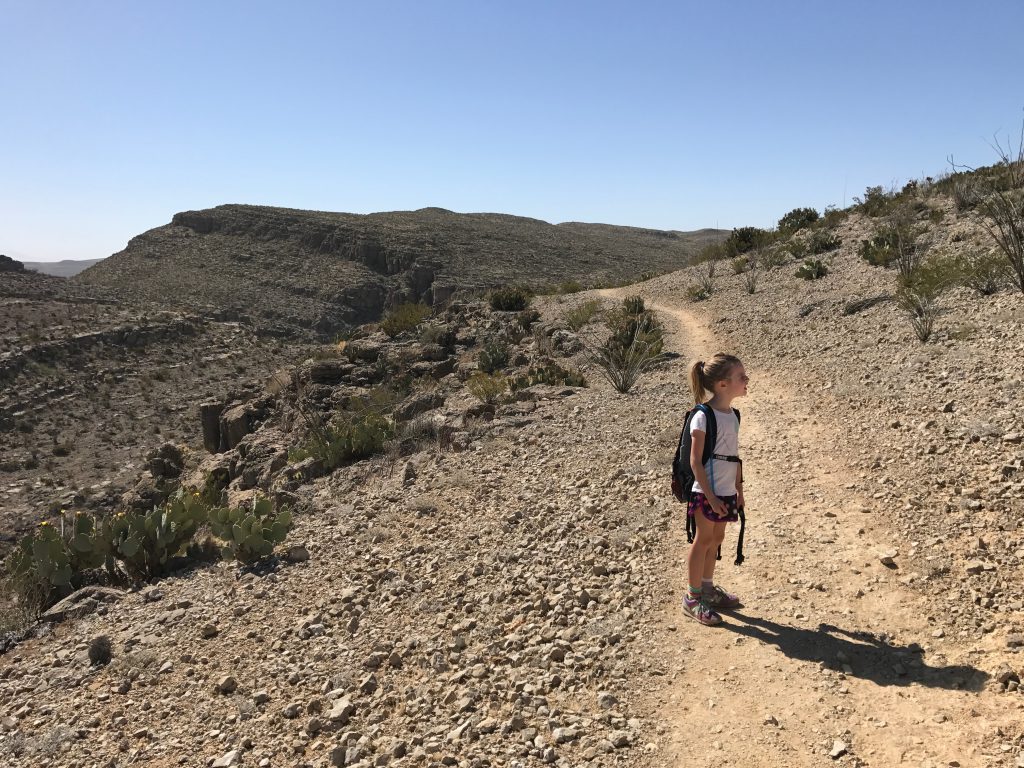 and decided we would rather fall off a cliff than into a bunch of cactuses.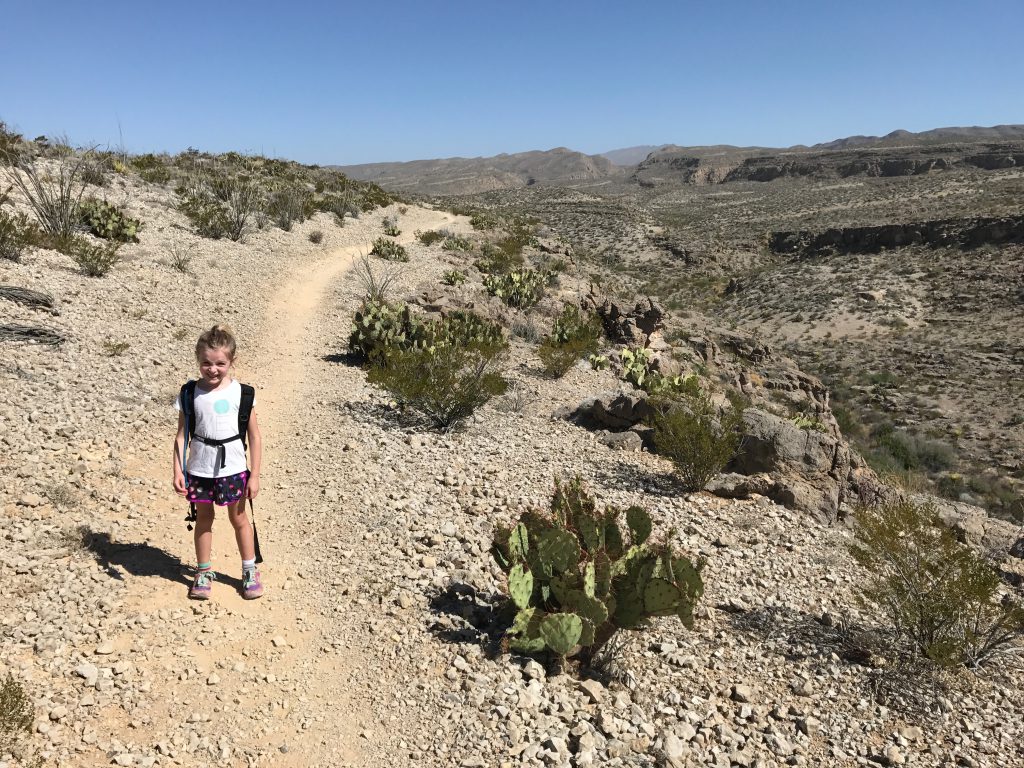 the hot springs canyon meets with the rio grande.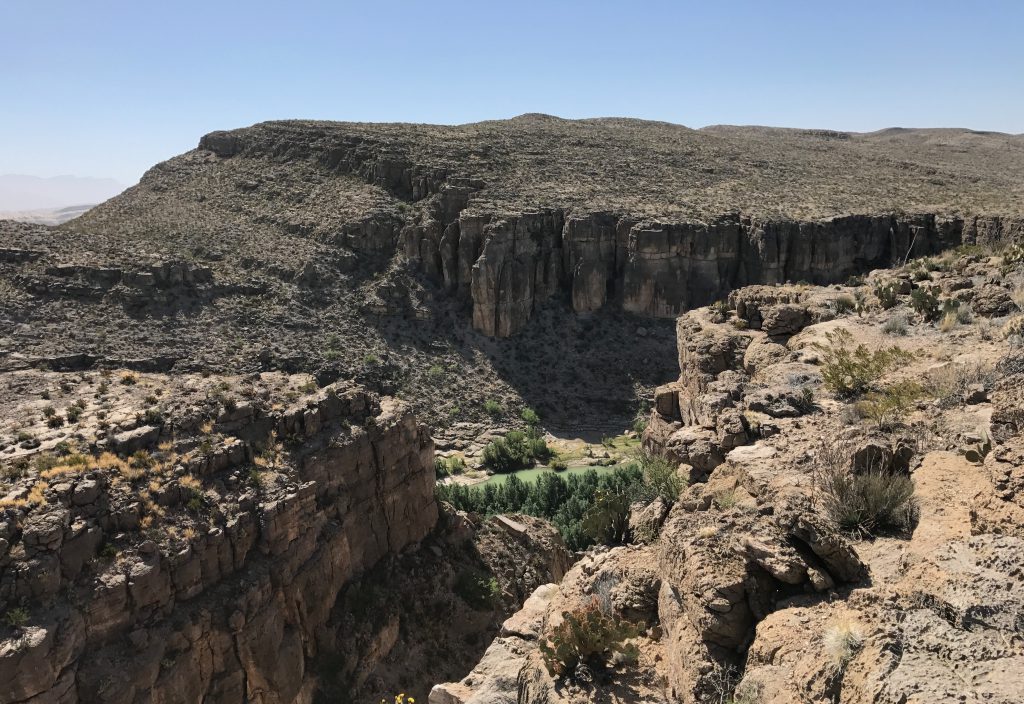 so we took a picture. one of my favorites of all time.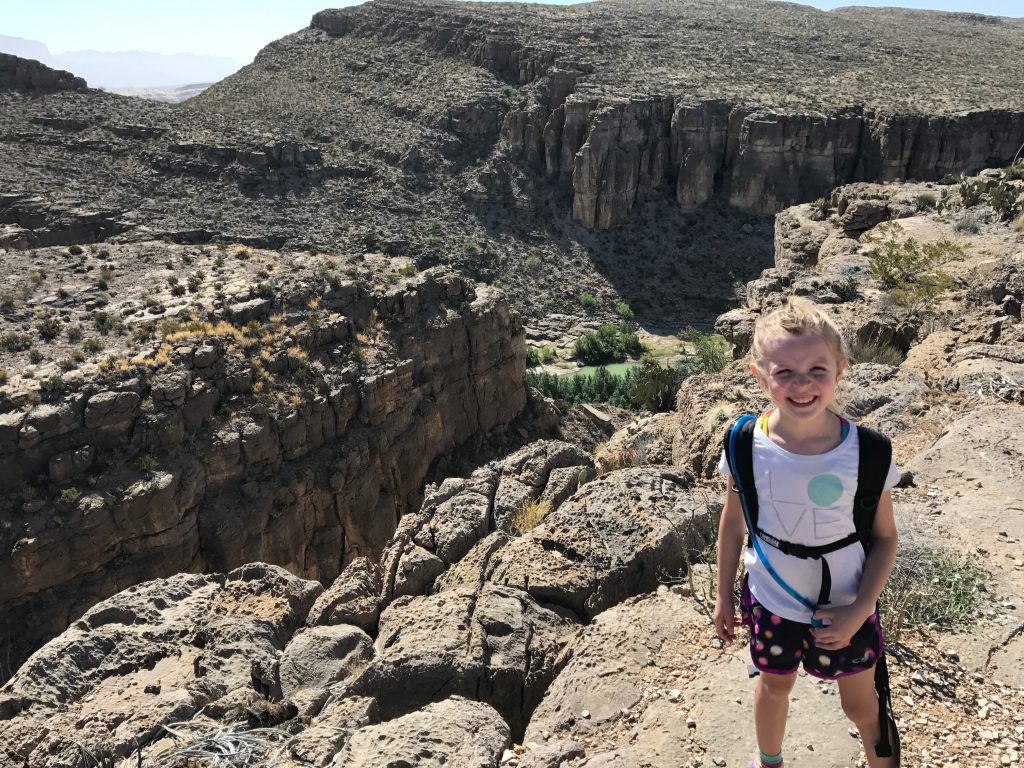 a bright orange ocotillo bloom. delightful big bend landscape in background.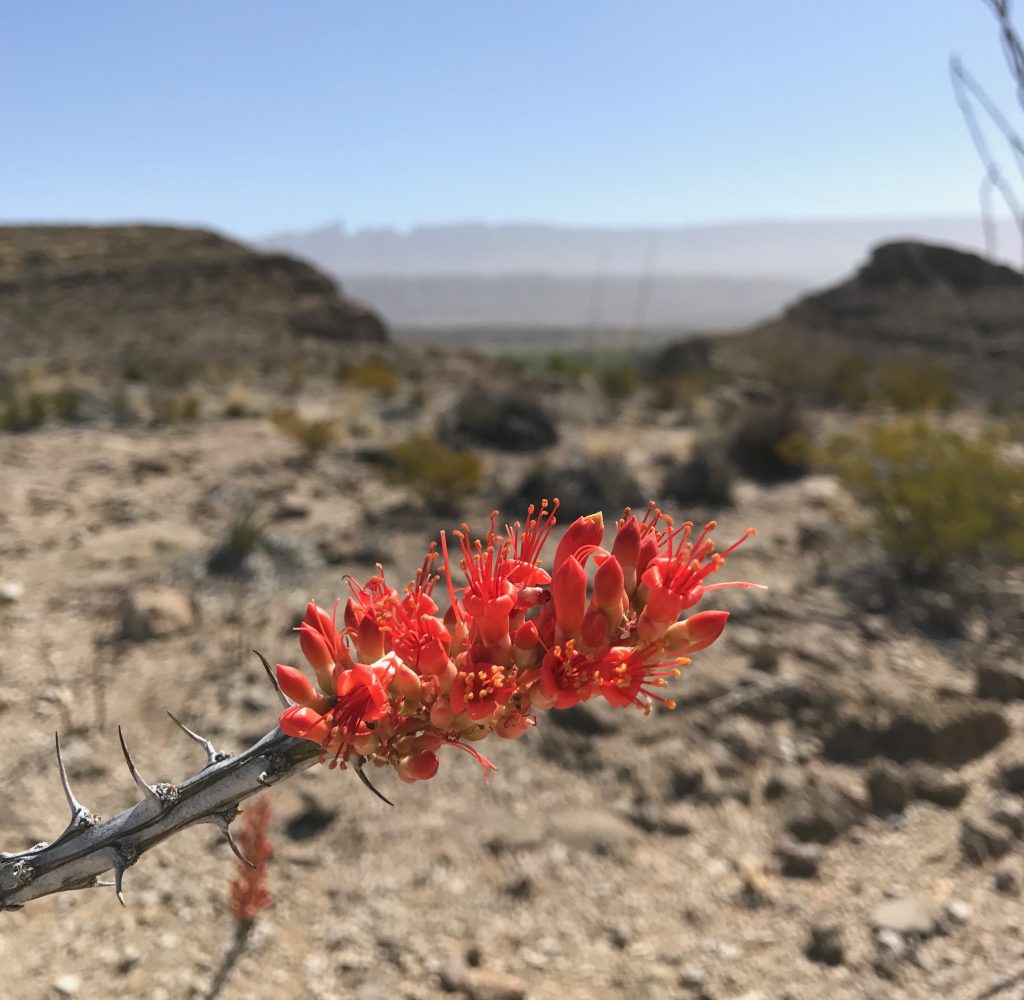 checking out something important.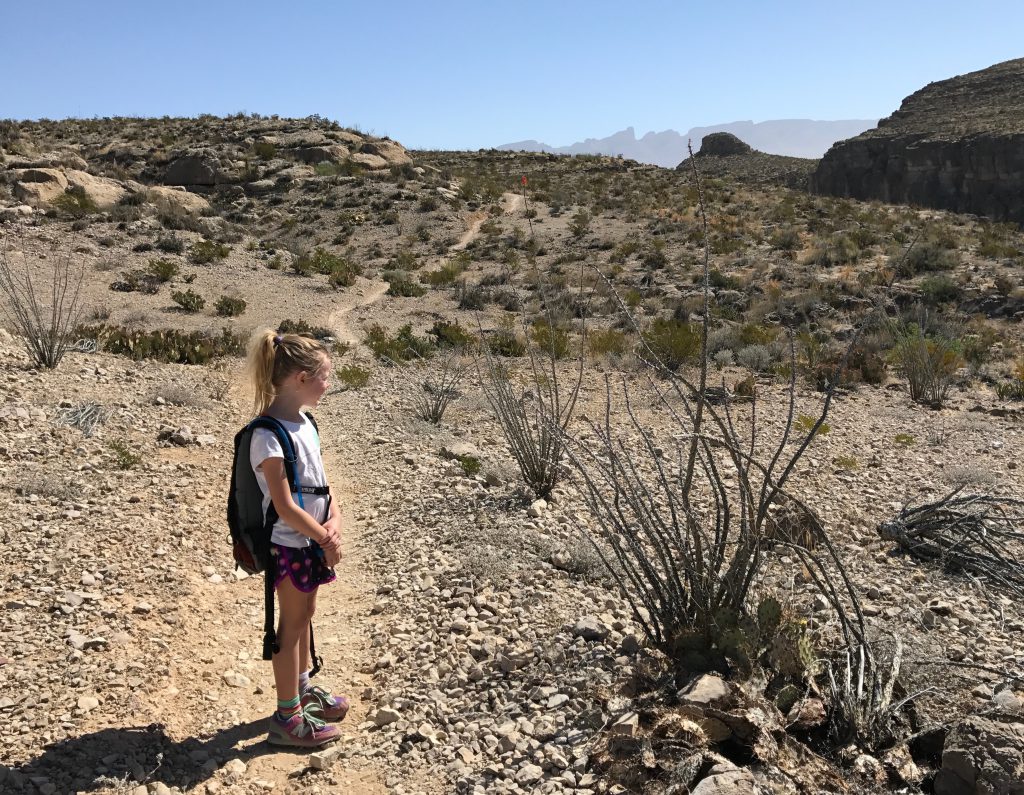 finally, descending back down, towards the springs and the river.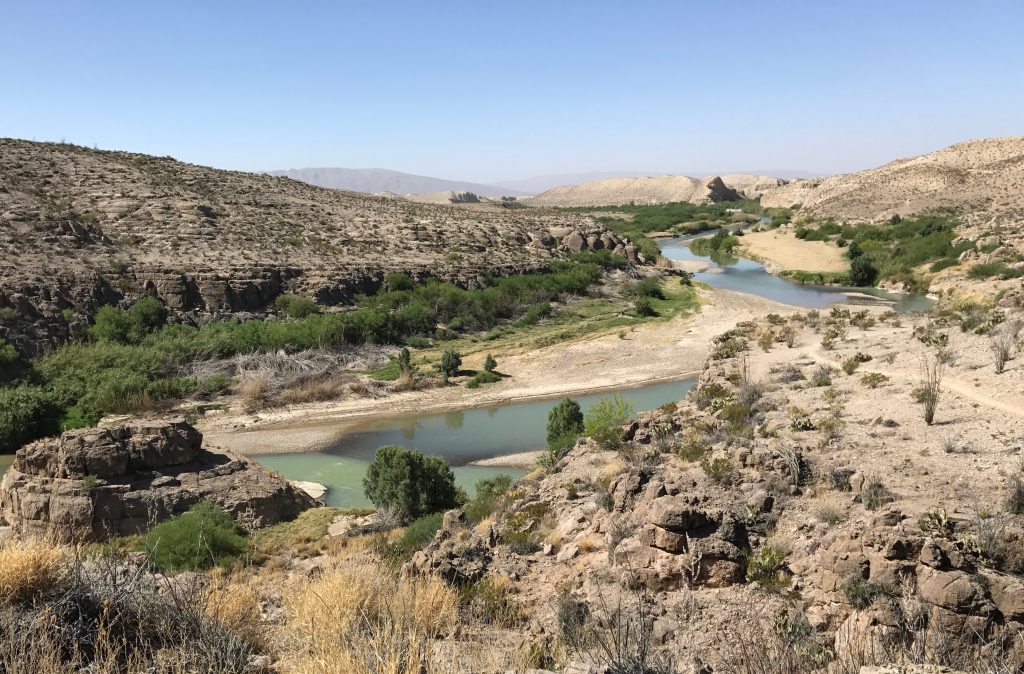 giant "turtle" rock. she had to answer a question about which way it was facing for her badge. so we stopped to study. it's facing downstream. 🙂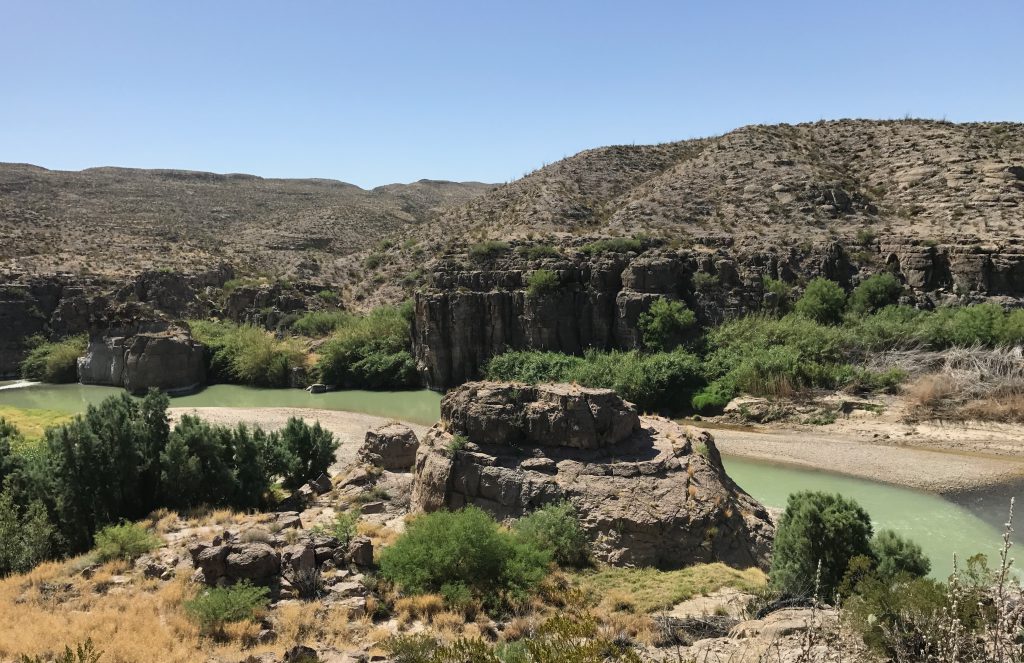 filling out the appropriate paperwork.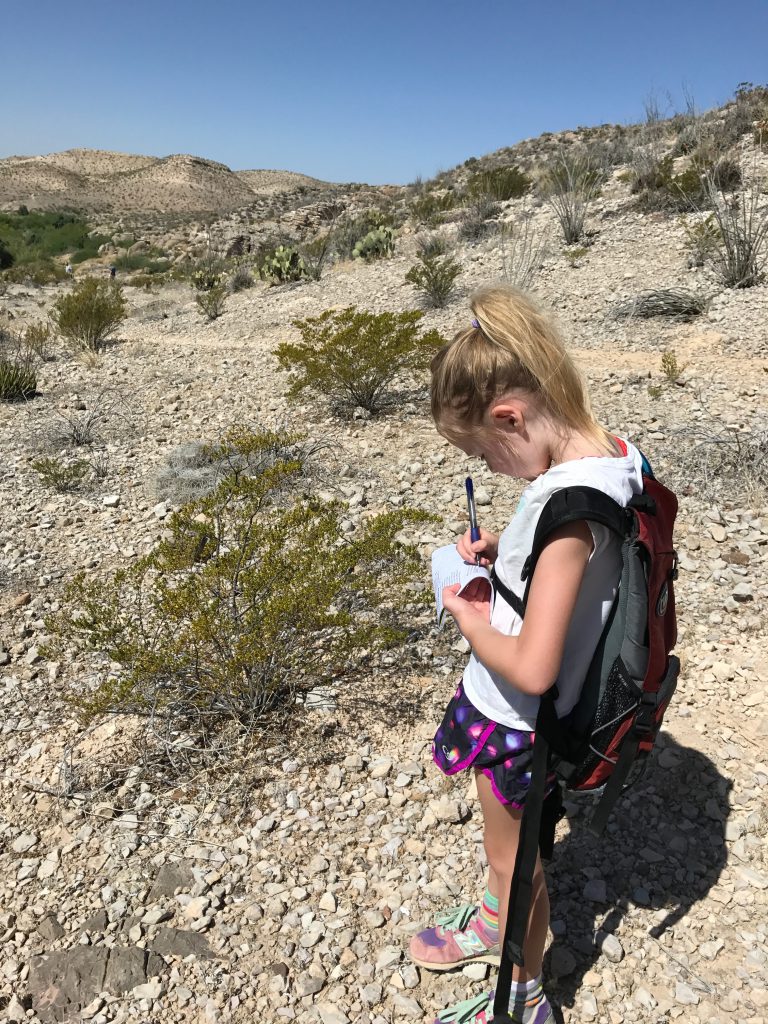 as we hiked along, we were passed by a couple at the very beginning, but as we got to a few overlooks, we caught back up to them. they took a picture of us and we chatted a bit, before moving on.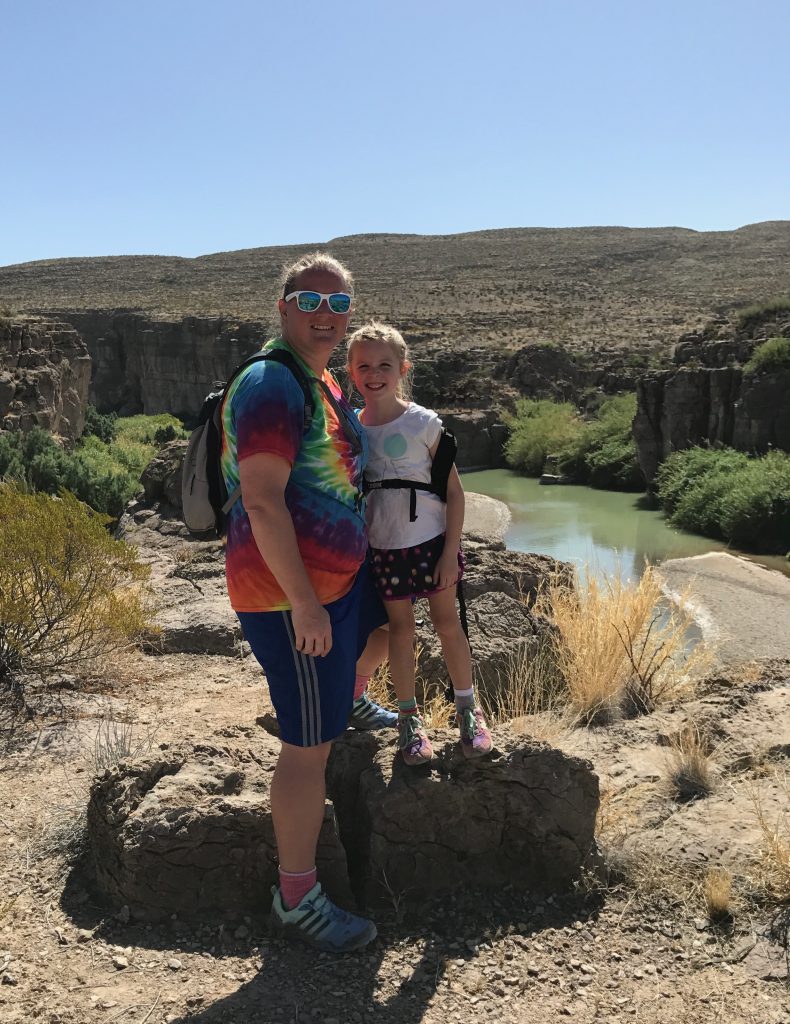 the rio grande and anna.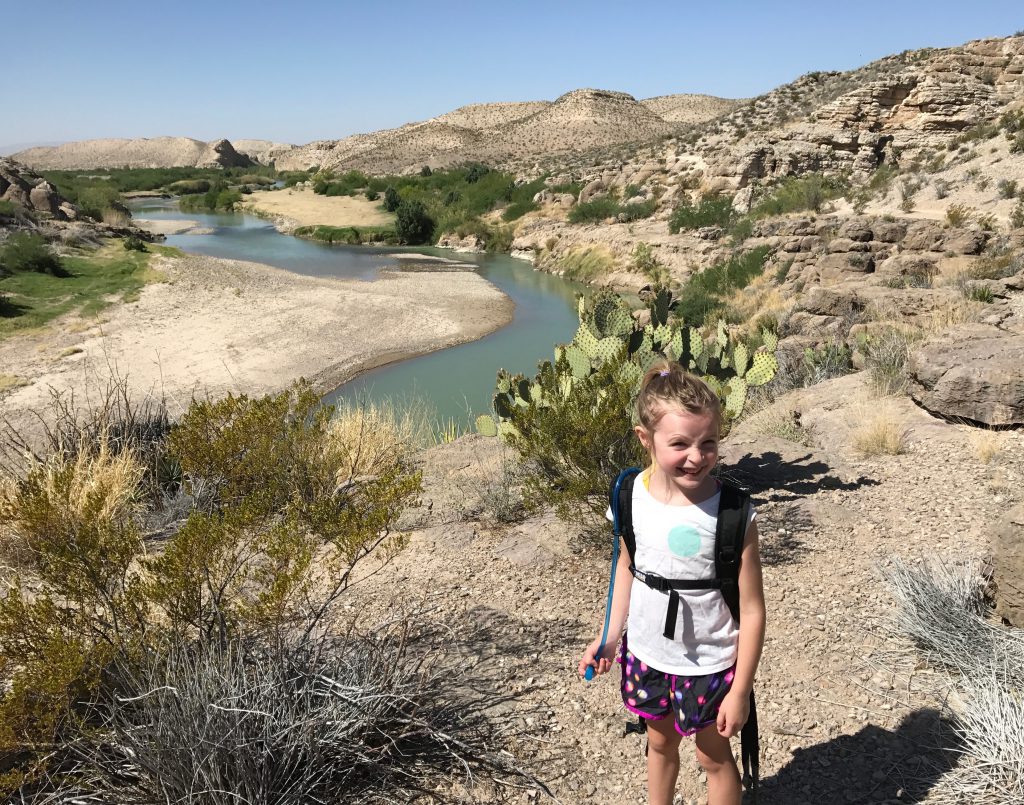 down down down.

we had to work around a few other places where water is flowing into the canyon. it's super dry right now, so there were really cool smooth rocks exposed, that i am thinking would be underwater during monsoon season. it felt like the moon.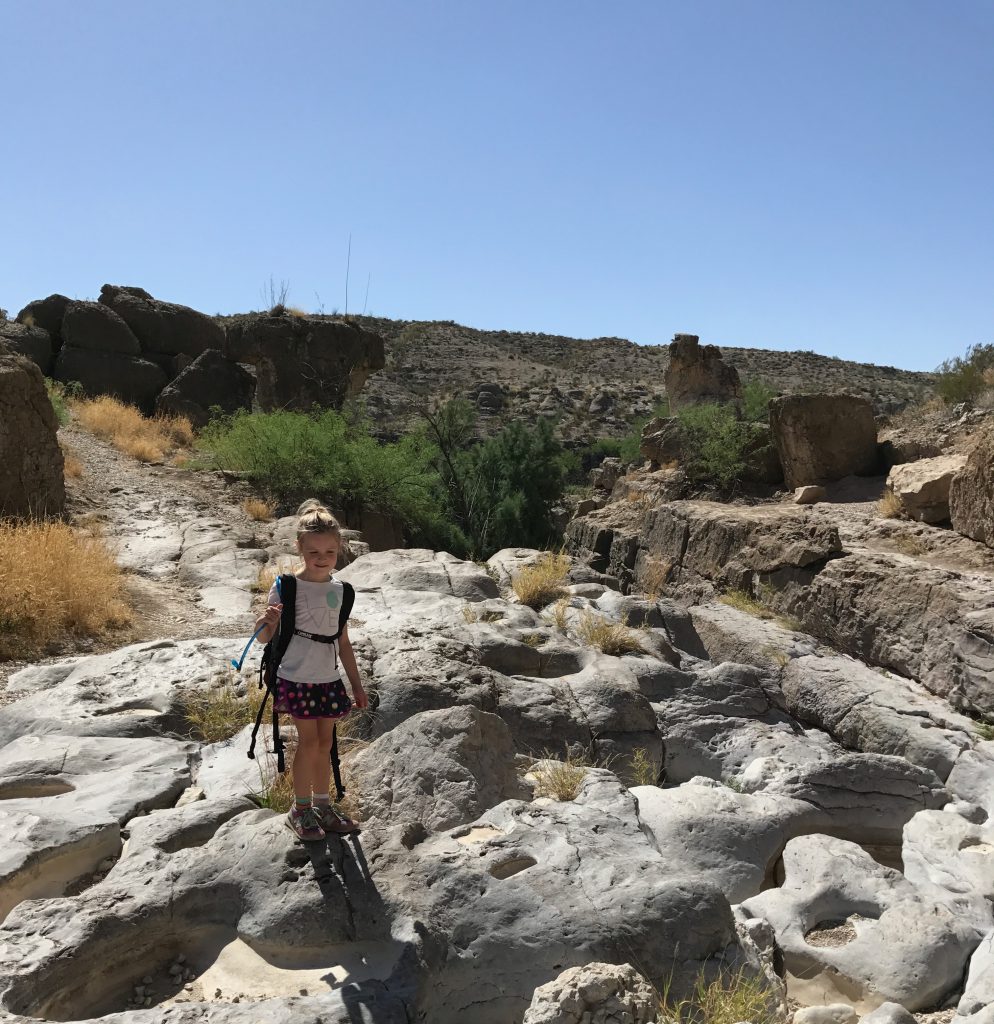 so close.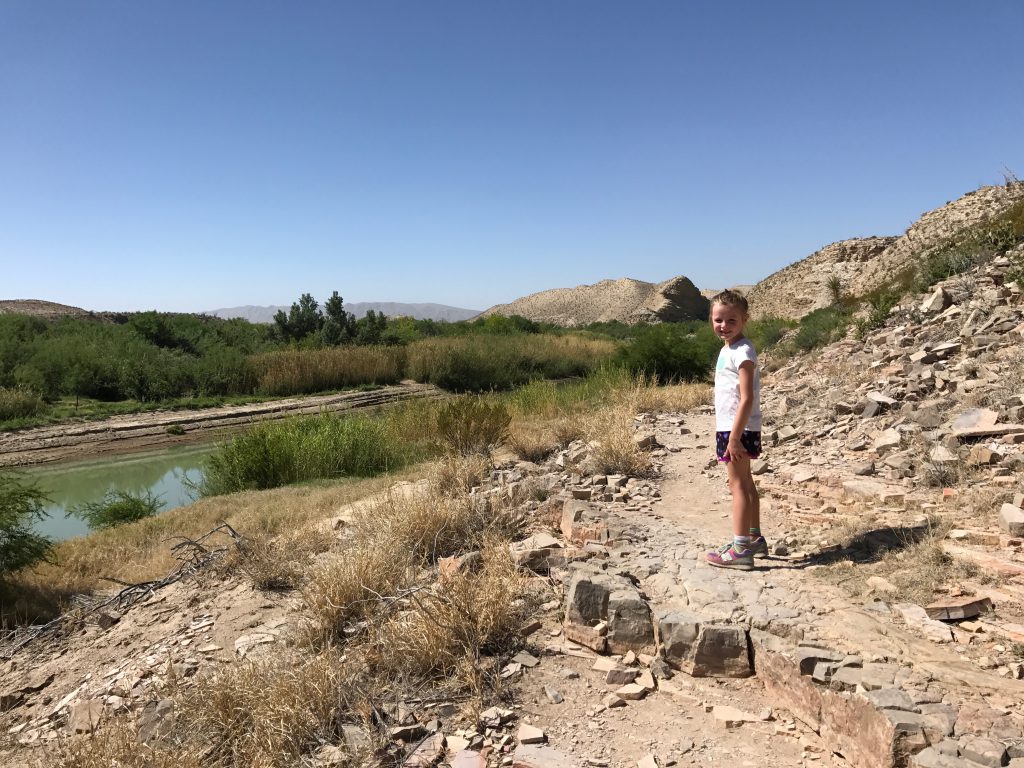 we finally arrived! we were tired and hot, but that didn't stop anna from hopping right into the extra warm bath water. (i had to hit the river first. so hot.)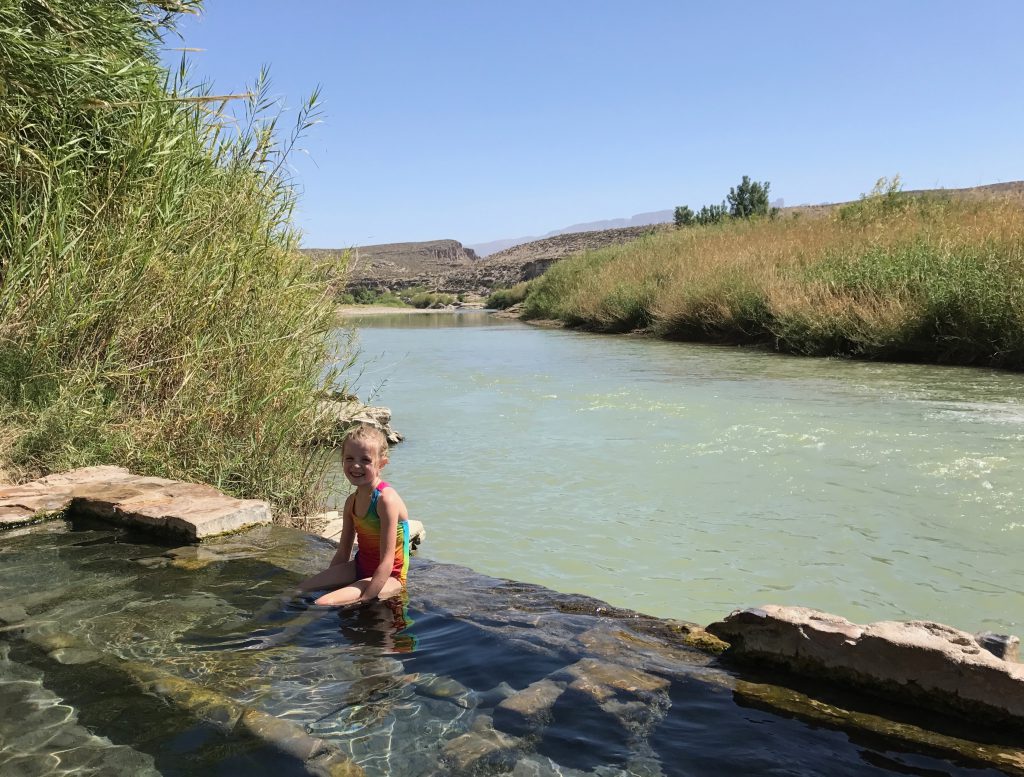 our same friends that we had hiked all along with showed up and we exchanged taking pics of each other again.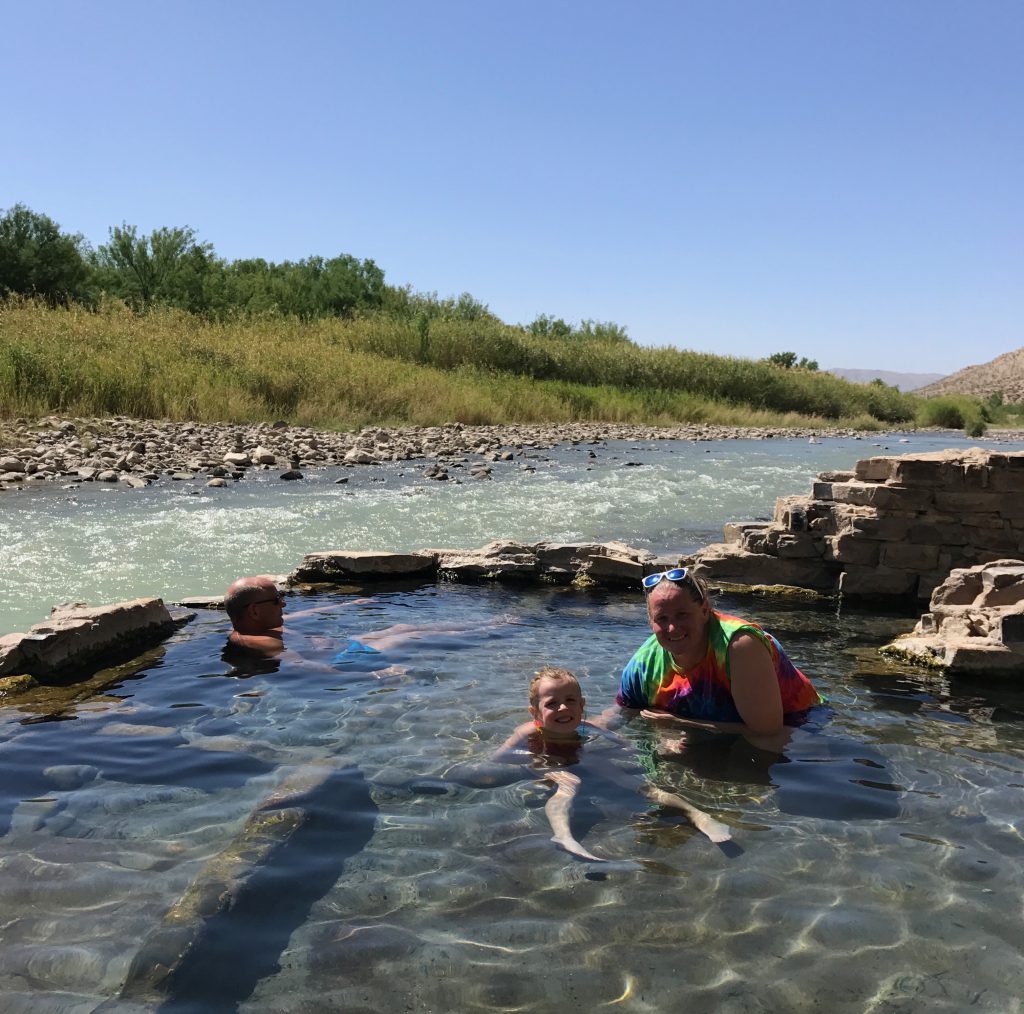 we actually ended up chatting quite a bit. they are from the netherlands and are touring the us for a bit in an rv. they were very sweet to anna, and later, the other kids. it's one of the things i love about this life, meeting all sorts of different people, very regularly. that dude on the right is the husband of the duo.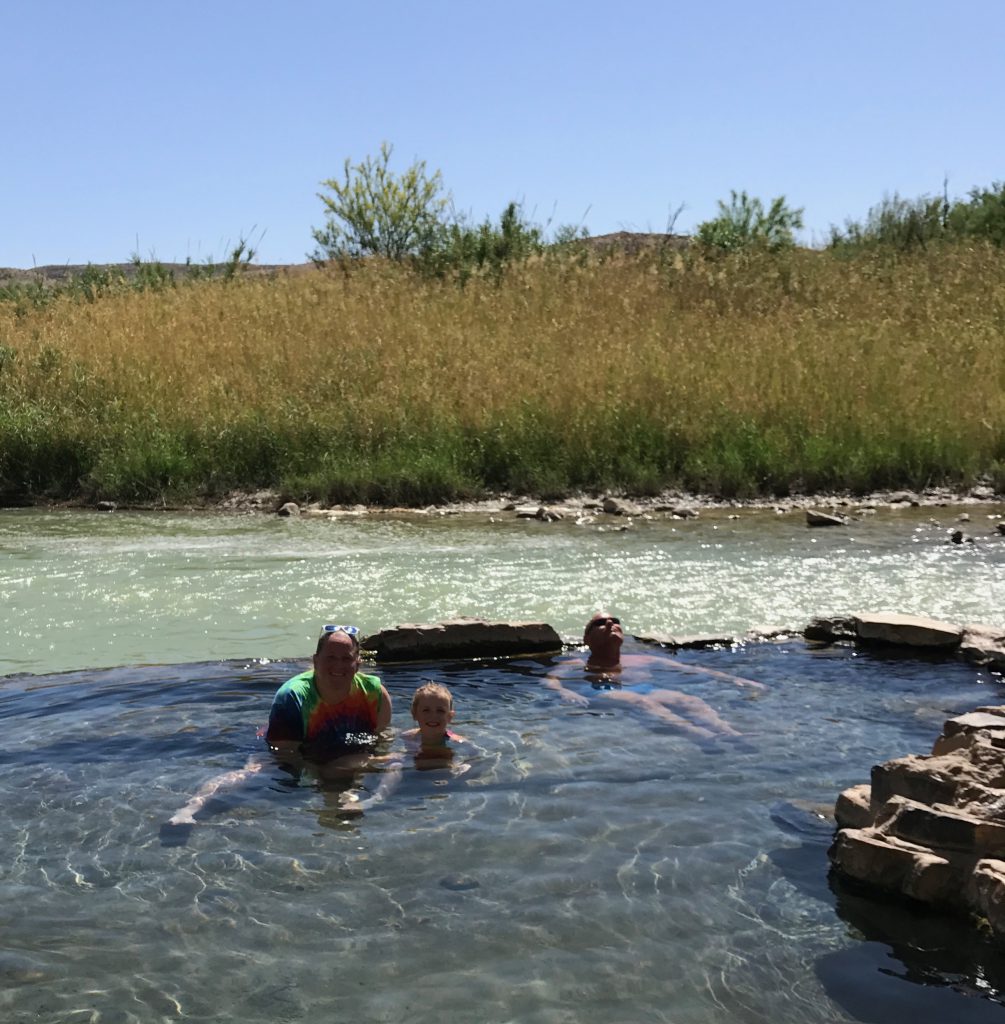 after we got to enjoy the rewards of our hike for a bit, the rest of the lidbom clan arrived to join the fun. isaac hopped right into the river. obviously.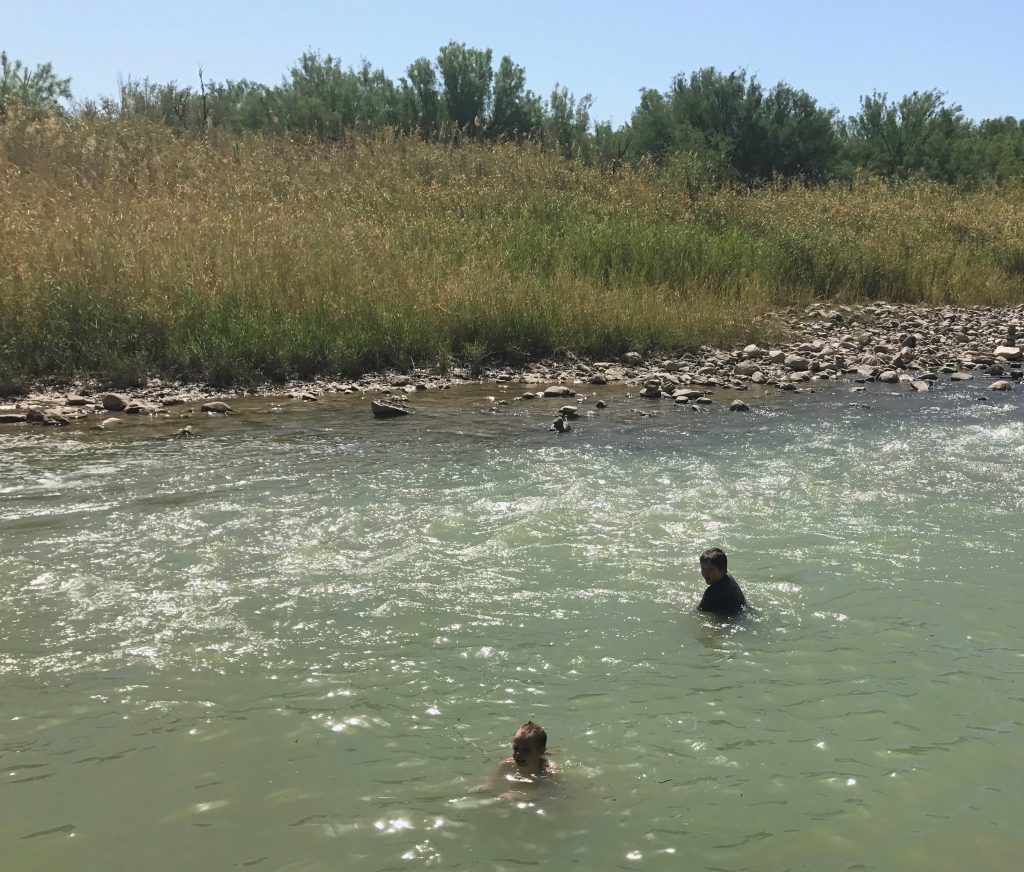 it took awhile, but we finally coaxed hazel into dipping her toes into the water. (not the hot springs water because she screamed "it's burning!!!" when we tested that out). also, that lady in the pic is the other half of our netherland friend duo.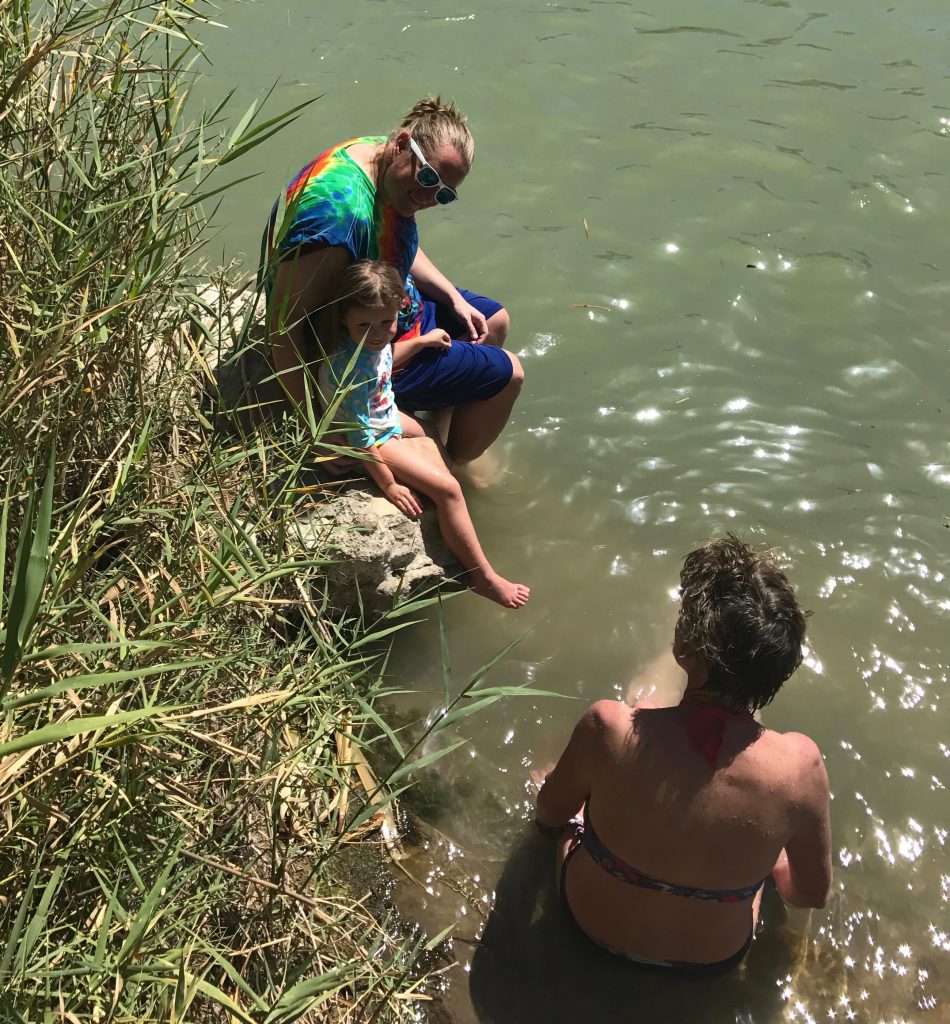 proud of her progress. (she eventually went into the warm water, too, and had lots of fun, but i don't have any pics of that).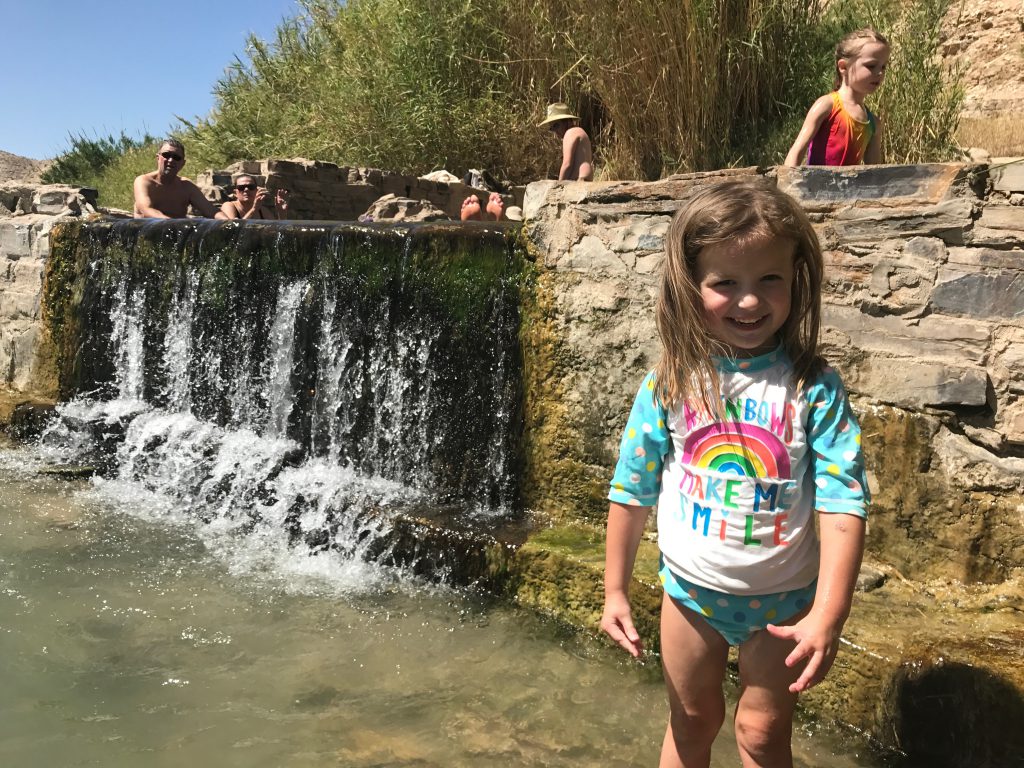 eventually, the place filled back up, and we had a long day of packing and driving still ahead of us, so we big farewell to the hot springs and headed back to camp.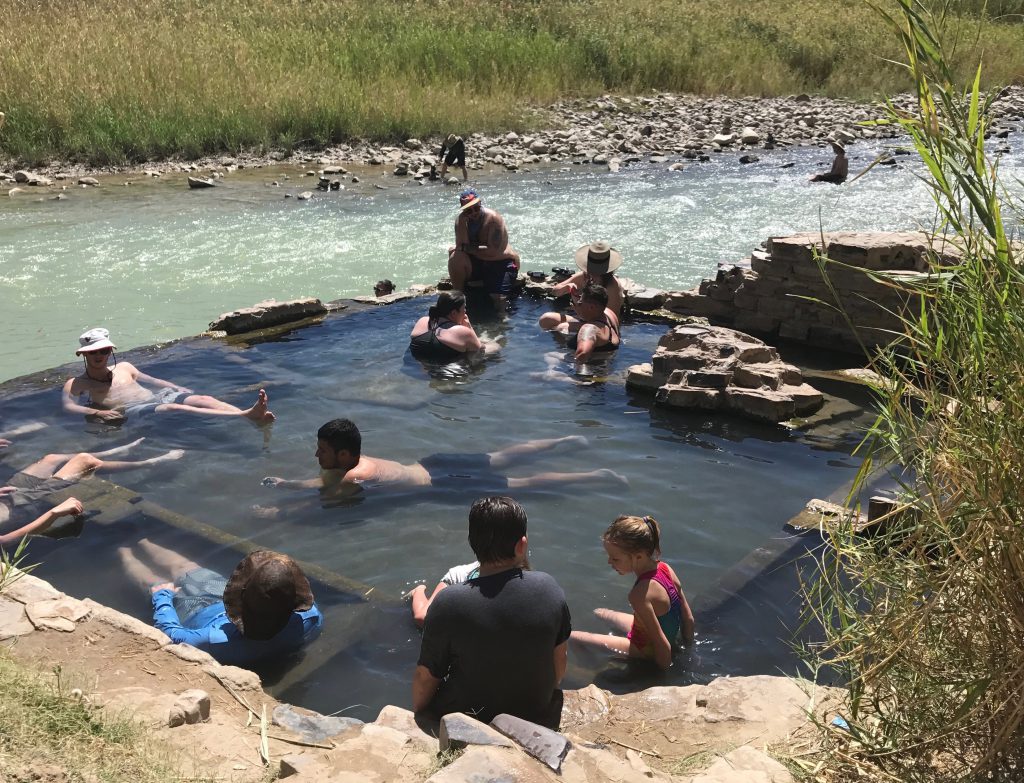 on the way back, we stopped at a ranger station and picked up anna's badge. then back to the camper to clean up, pack up and pull out. next stop… new mexico.