after our last adventure in big bend, we made our way north to new mexico, where we are staying just north of carlsbad. a stomach bug made its way through our family, so we had a very low key week, but this weekend, fully recovered, we were ready for some adventures. on saturday, we hit up carlsbad caverns national park…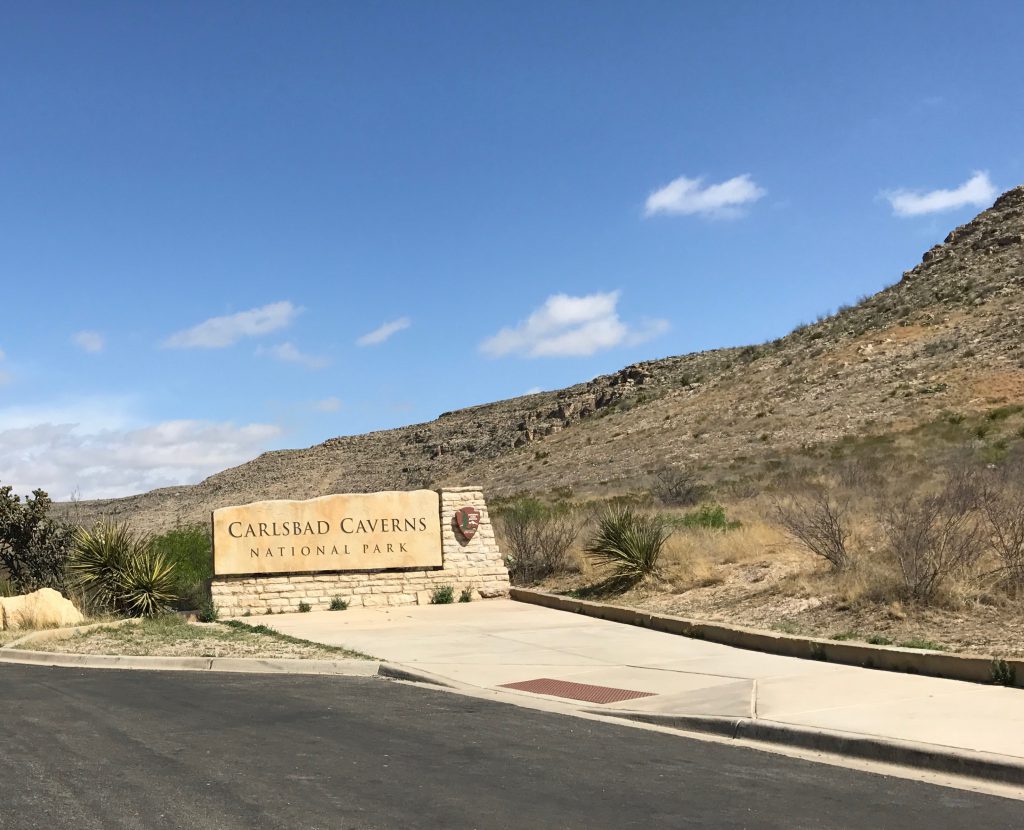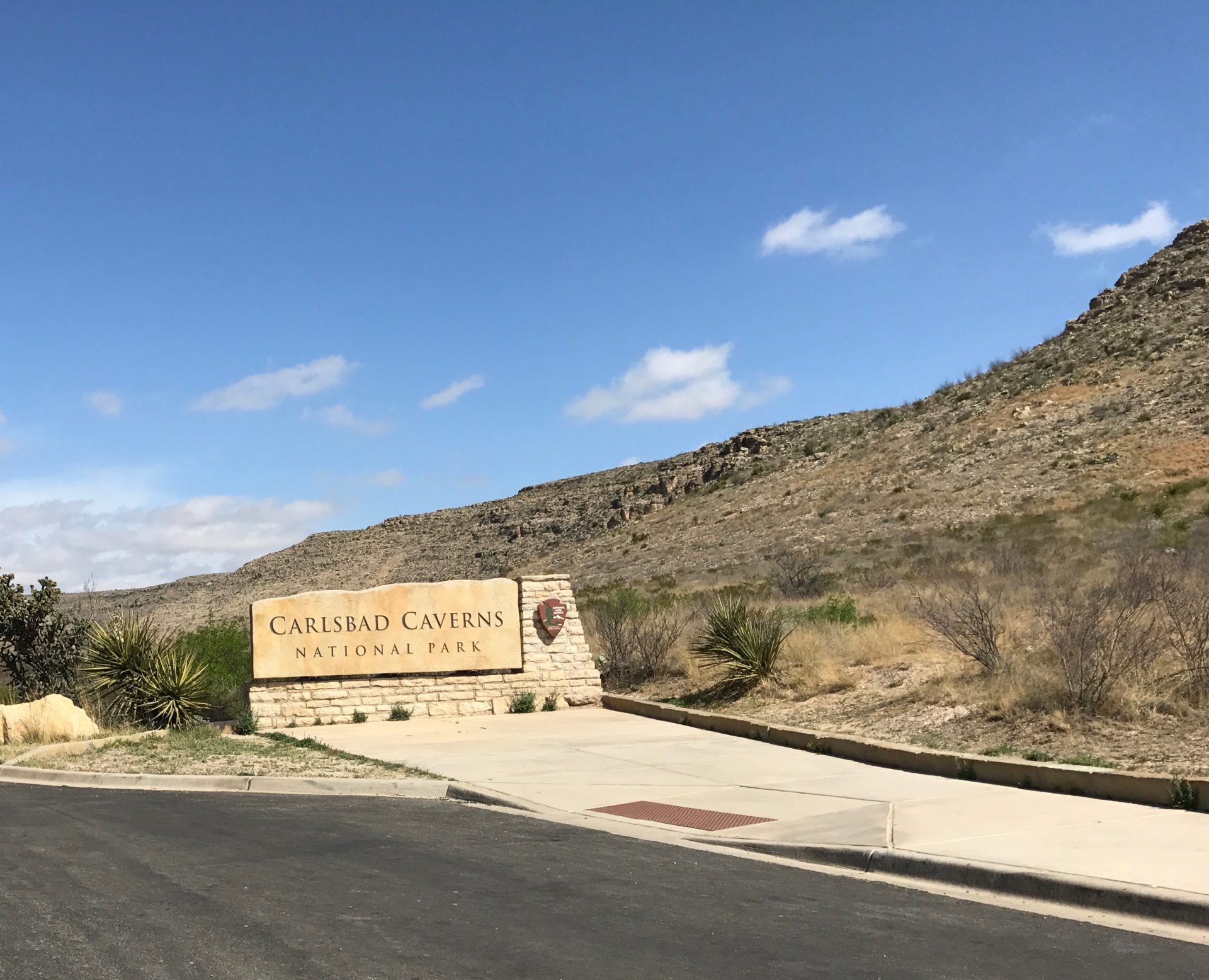 we have a brand new fleet of hydration packs, so we were maybe a wee bit over prepared, but we were excited to test them out. (no more countless stops to hand out waterbottles every few minutes of a hike).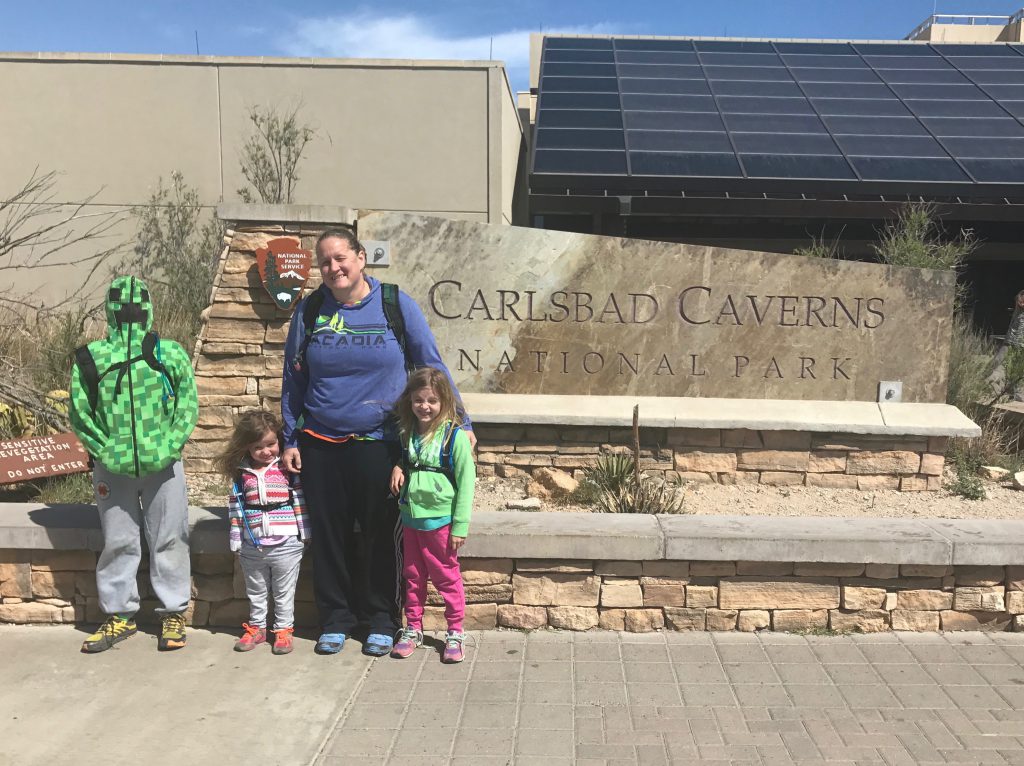 while we waited for derek to get our tickets, hazel tested out her camelbak. it's working excellently.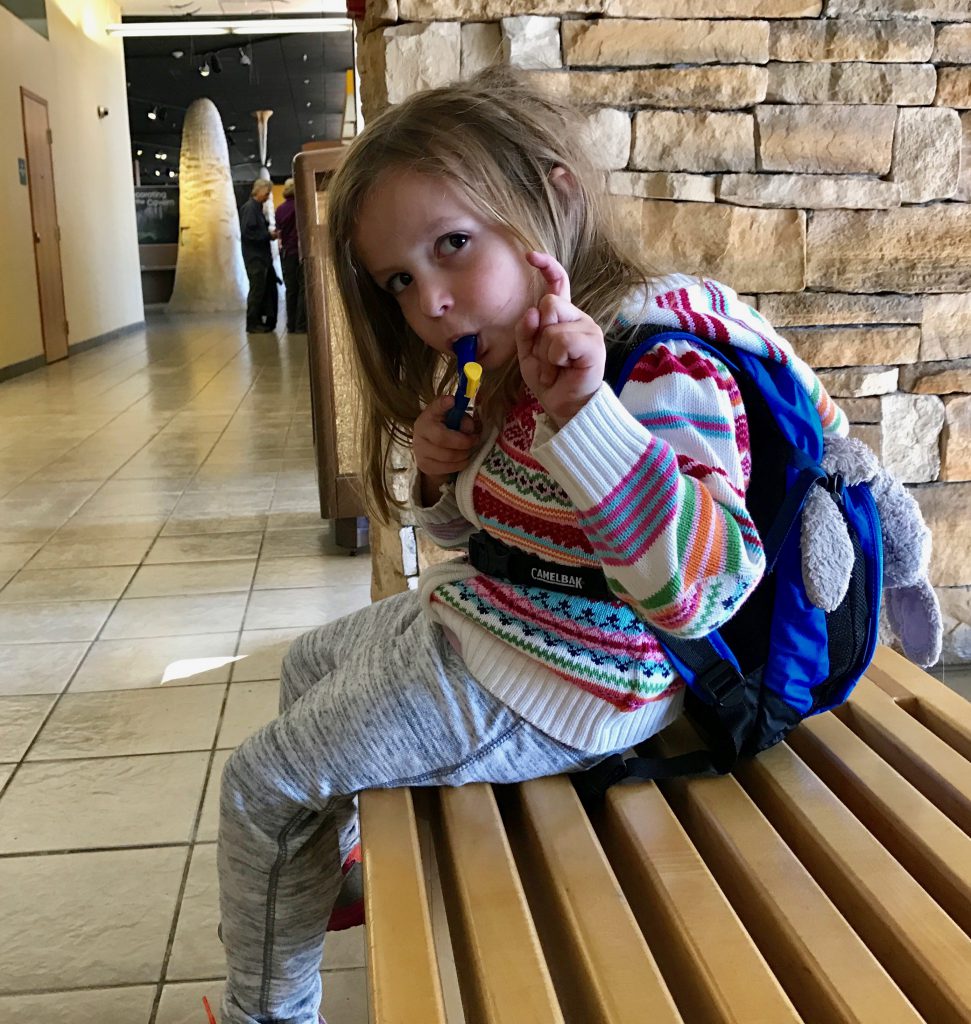 we wandered around the visitor center for a bit, checking out a massive diorama of the cave and taking pictures in photo booths. 🙂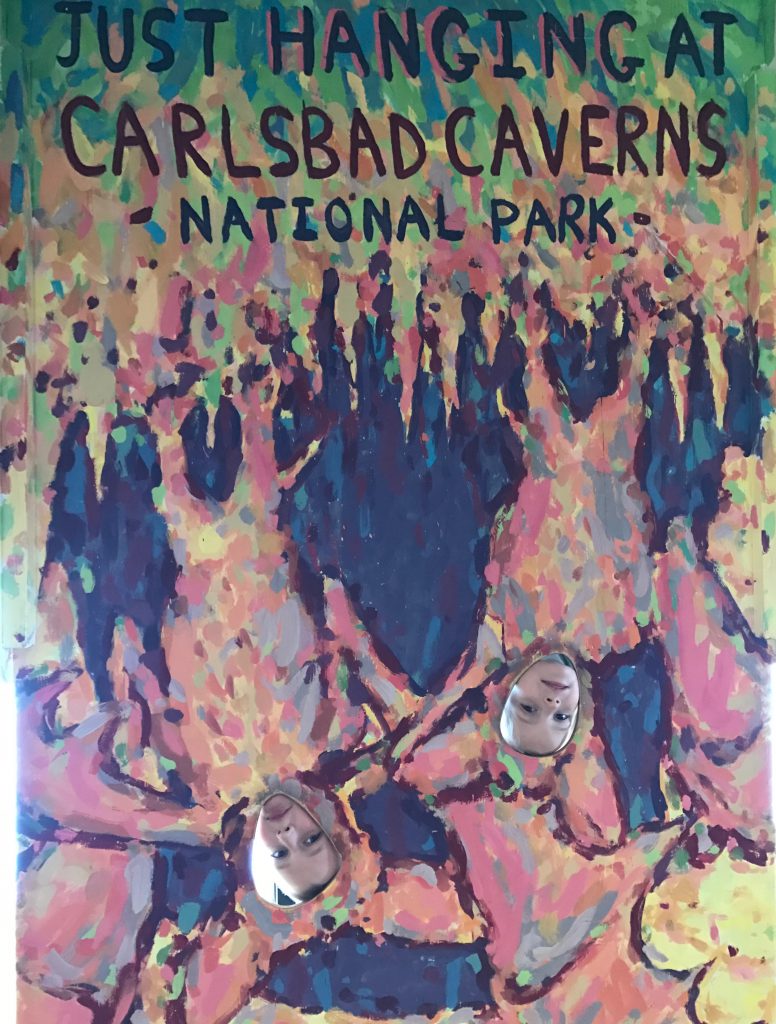 then we hit the trail.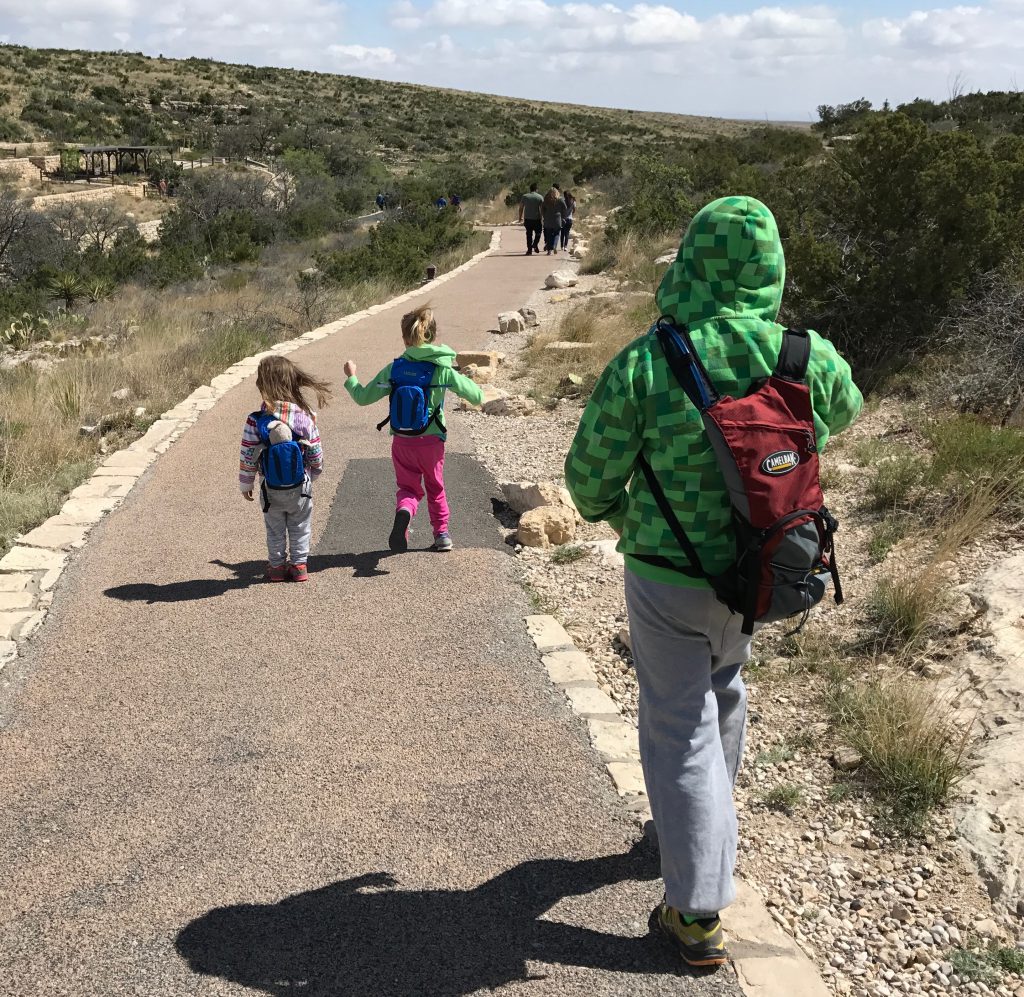 hazel's bunny has prime seating in the camelbak.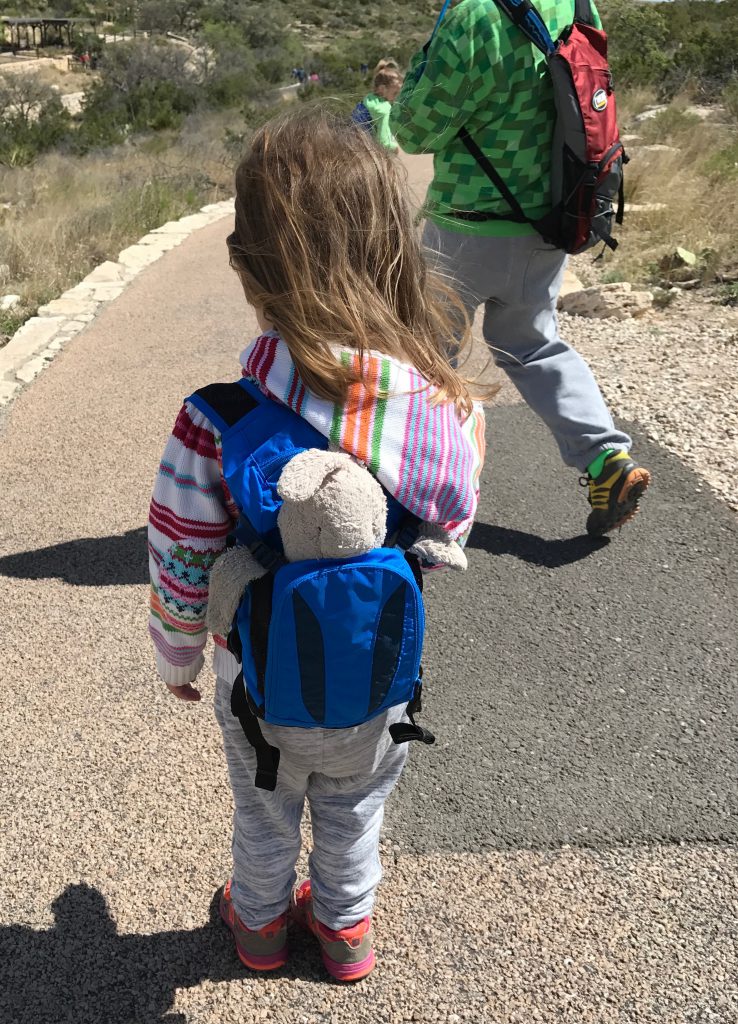 so, options for getting into the caverns are: ride an elevator down 750 feet and land right at the beginning of all the cool stuff. or. walk the natural entrance, which is a winding, switchbacky, paved path, about 1.25 miles long. we opted for the natural entrance in. elevator out.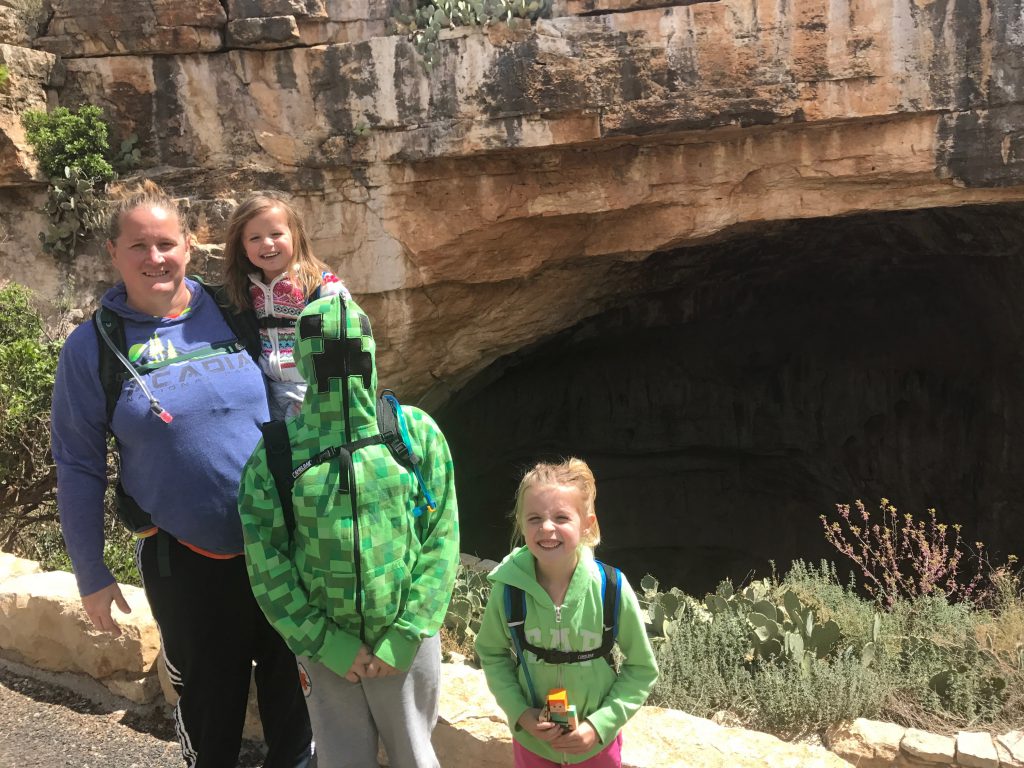 down we go…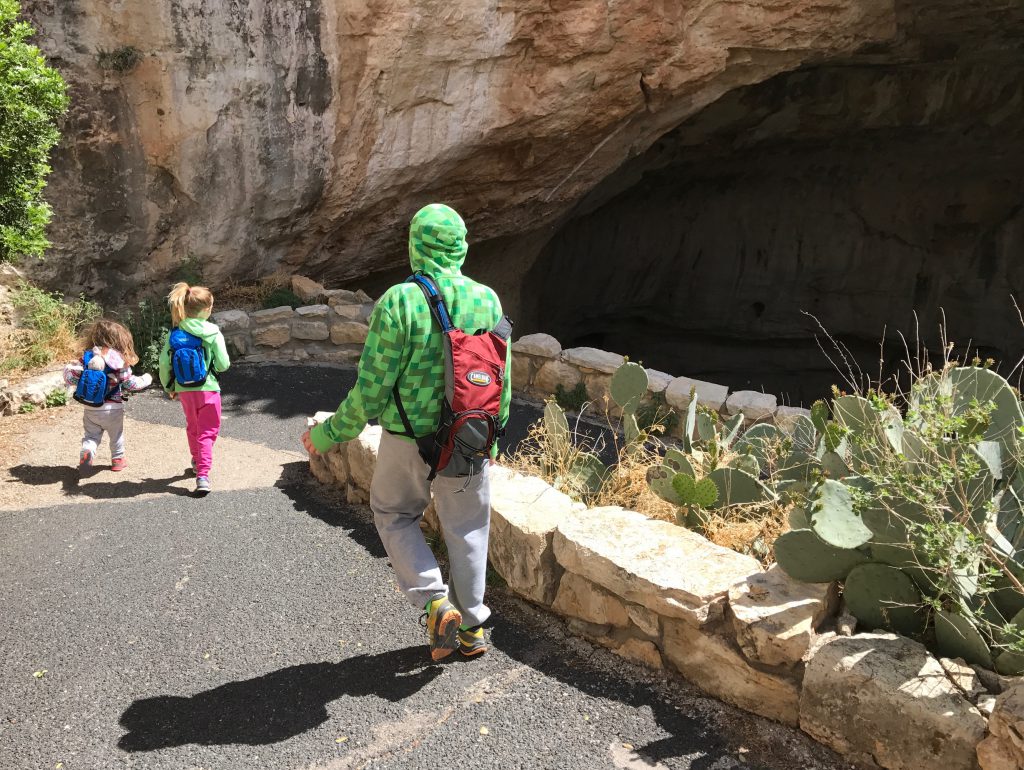 it was a lot of this, for a long way.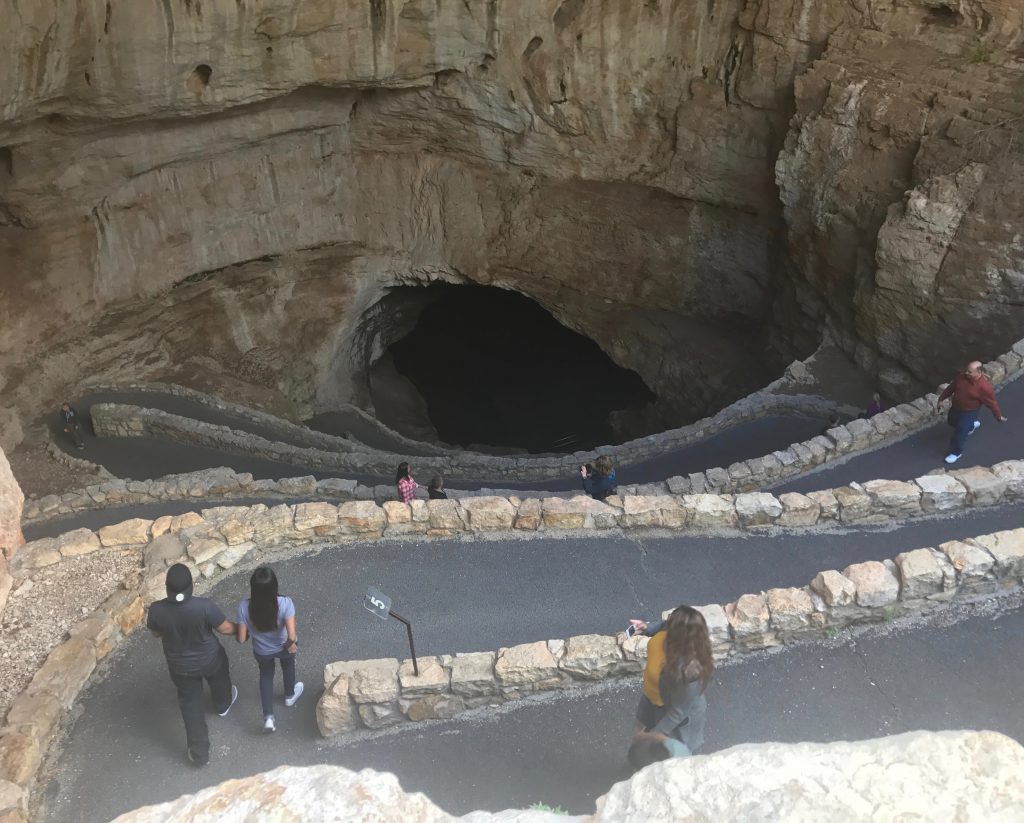 derek lagged behind to get this pic of the crew.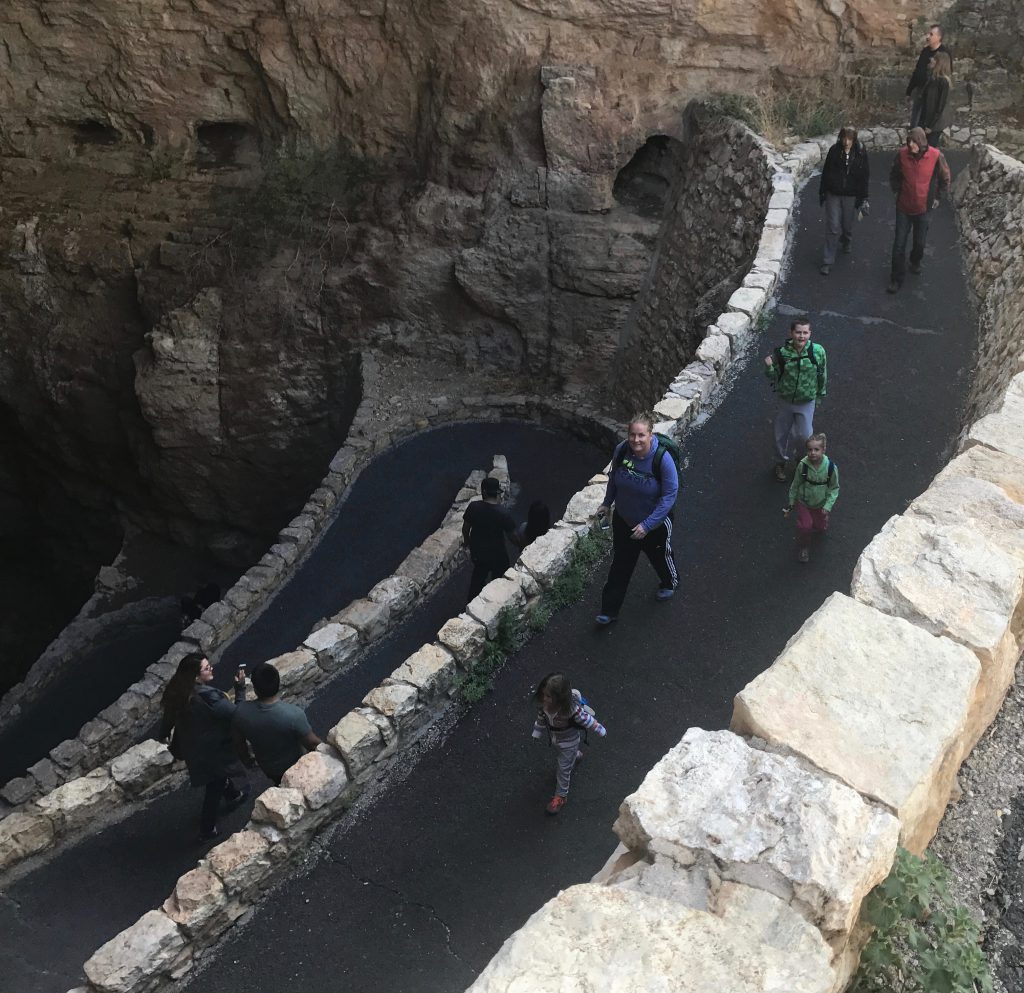 entering the first bit of tiny cave spaces.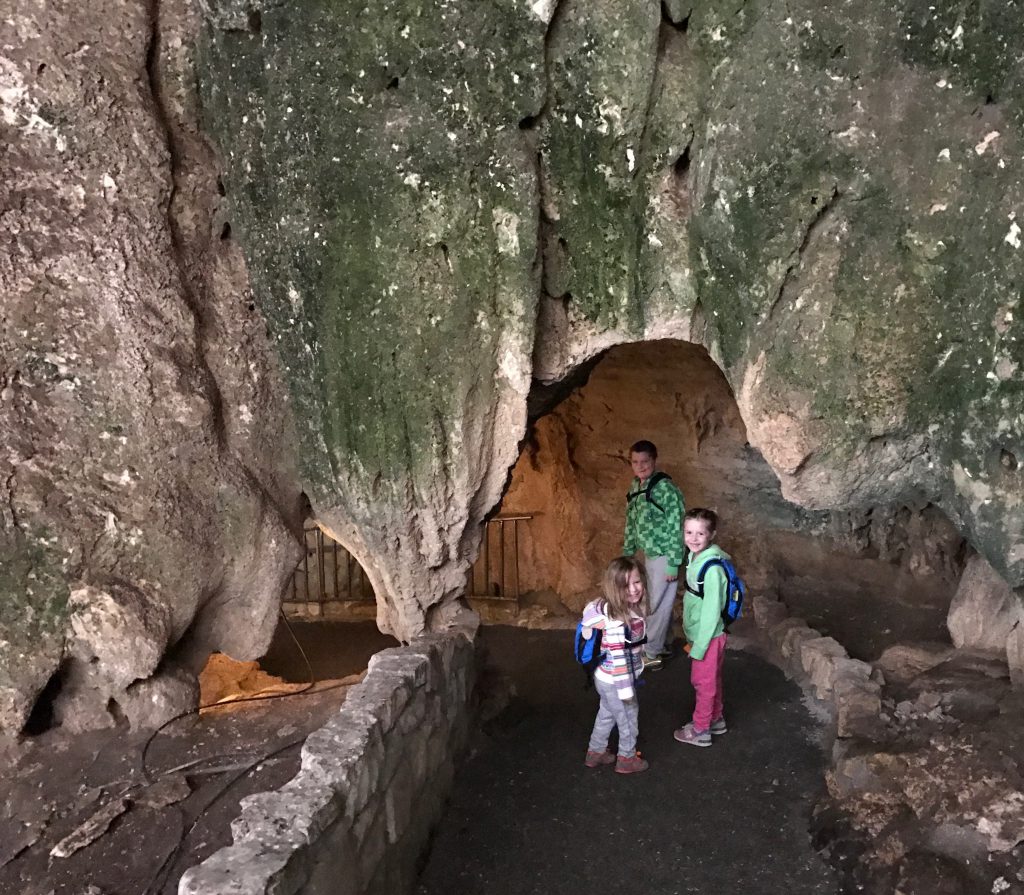 once we were inside, and the sun shining into the entrance was gone, pictures got a little grainy and difficult to capture. so, sorry for the quality. i've used fancy photo enhancements to try to make them look a little better.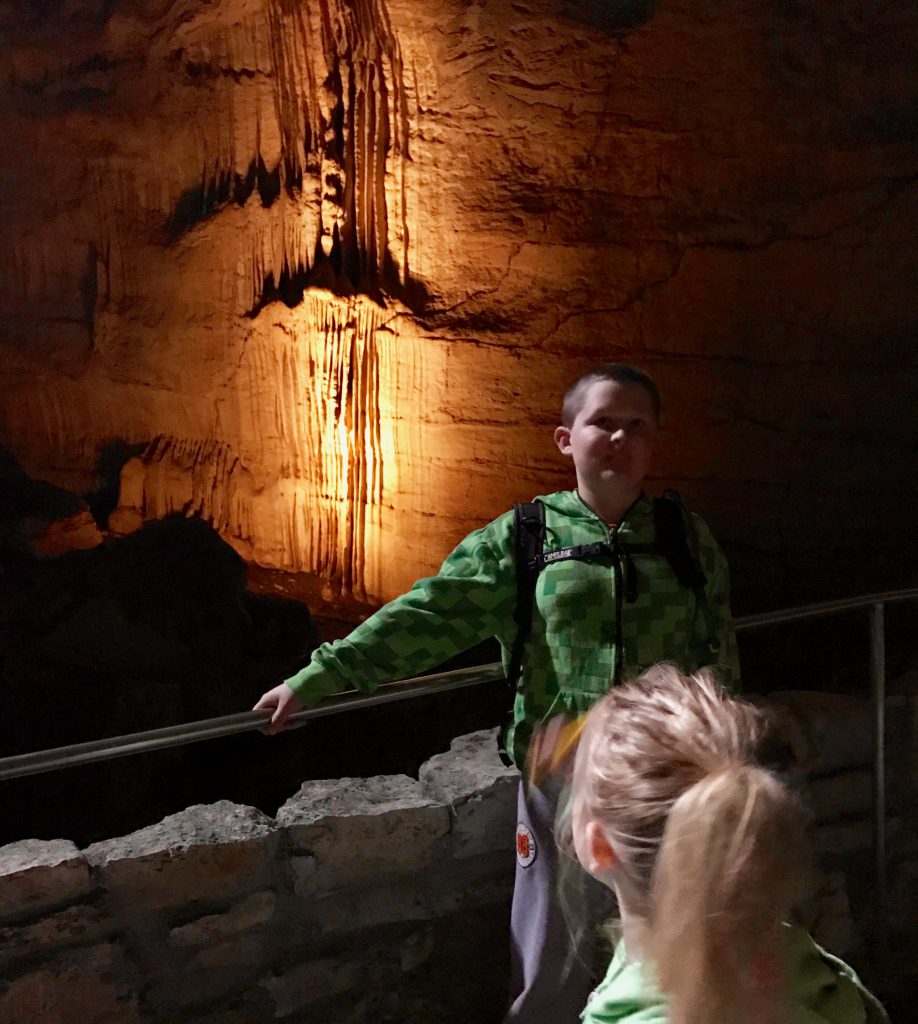 giant columns. (where stalactites and stalagmites have met in the middle and formed together).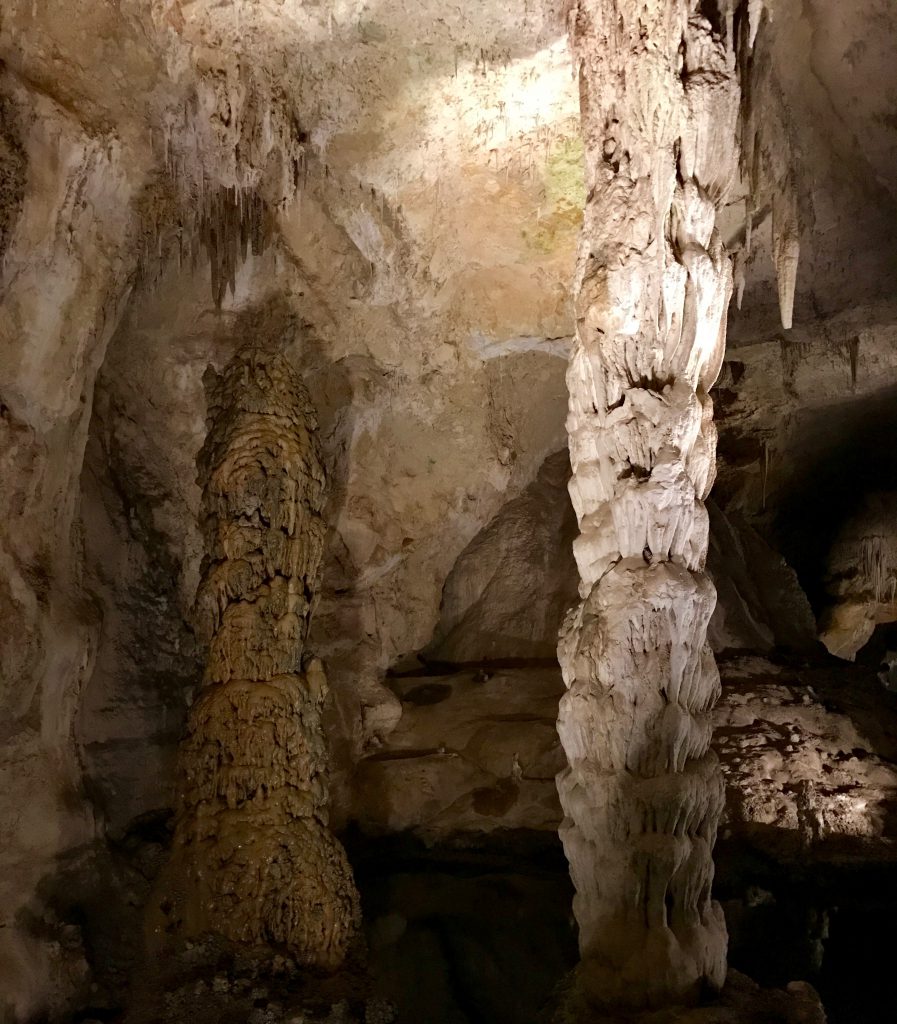 stalactites. some "soda straws", long and skinny.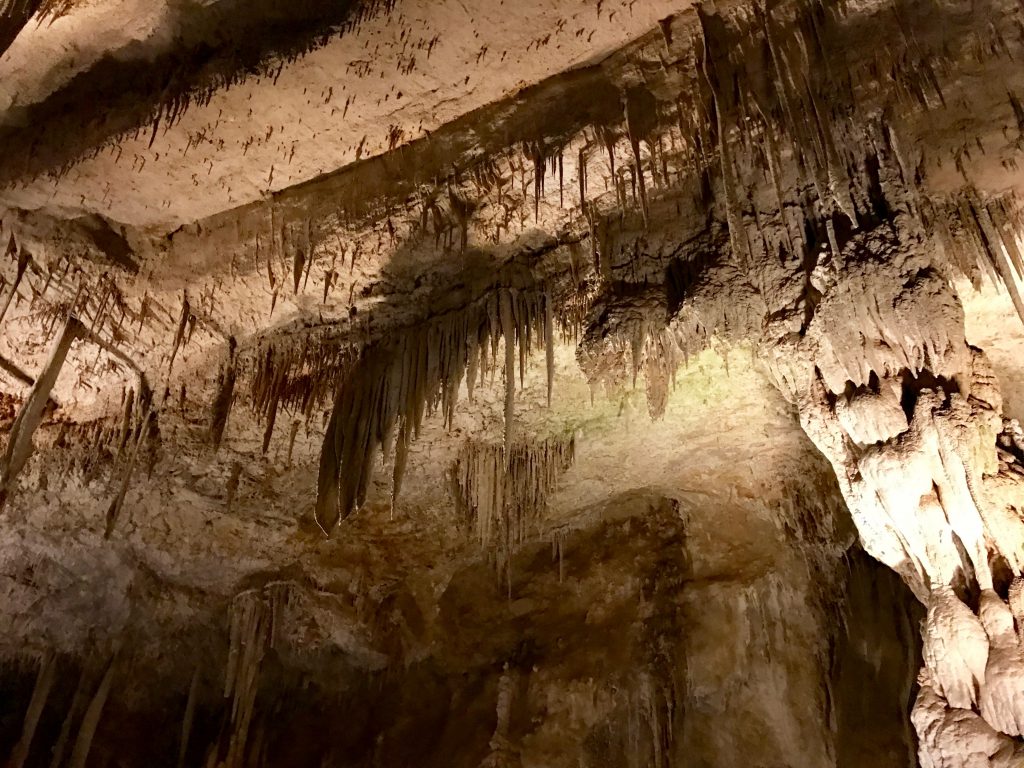 this was called "the whale" because it looked like a big whale's mouth, ready to gobble something up. unfortunately, my flash kind of ruined it. blerg.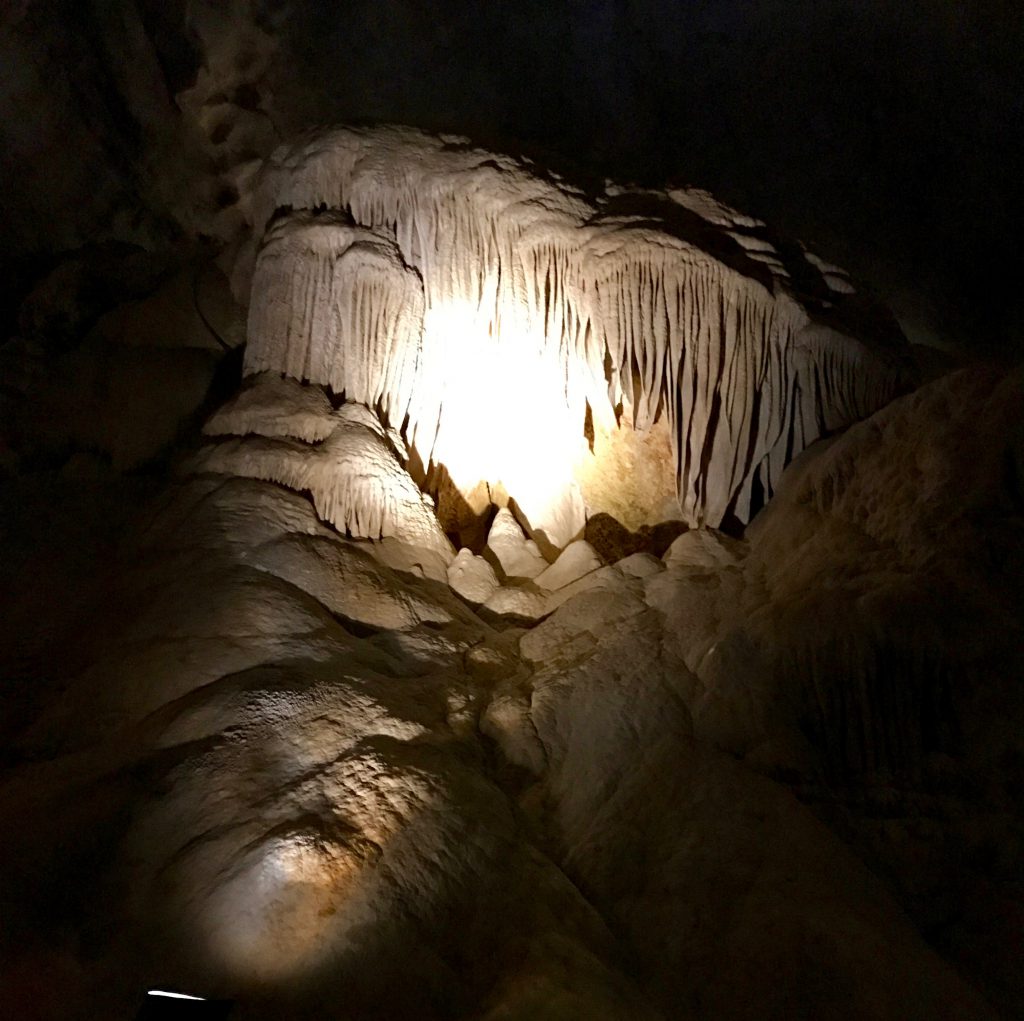 derek managed a great side view of the whale, though.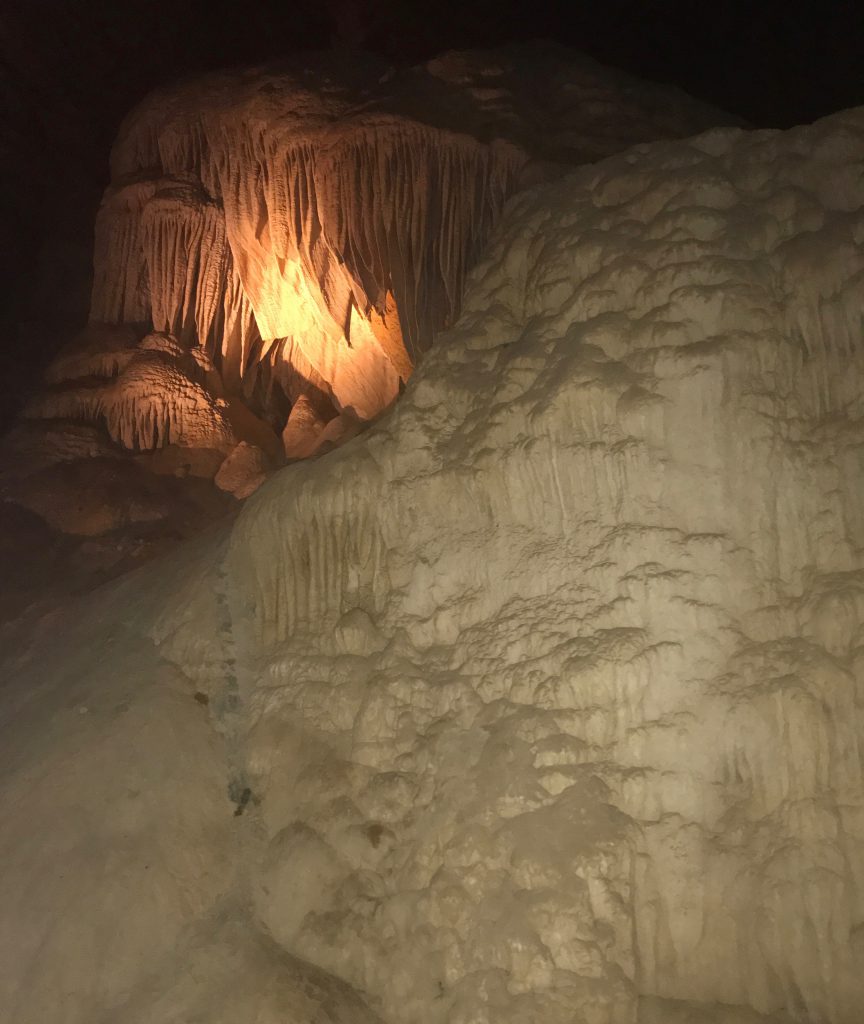 this is all still on the natural entrance in. down, down down.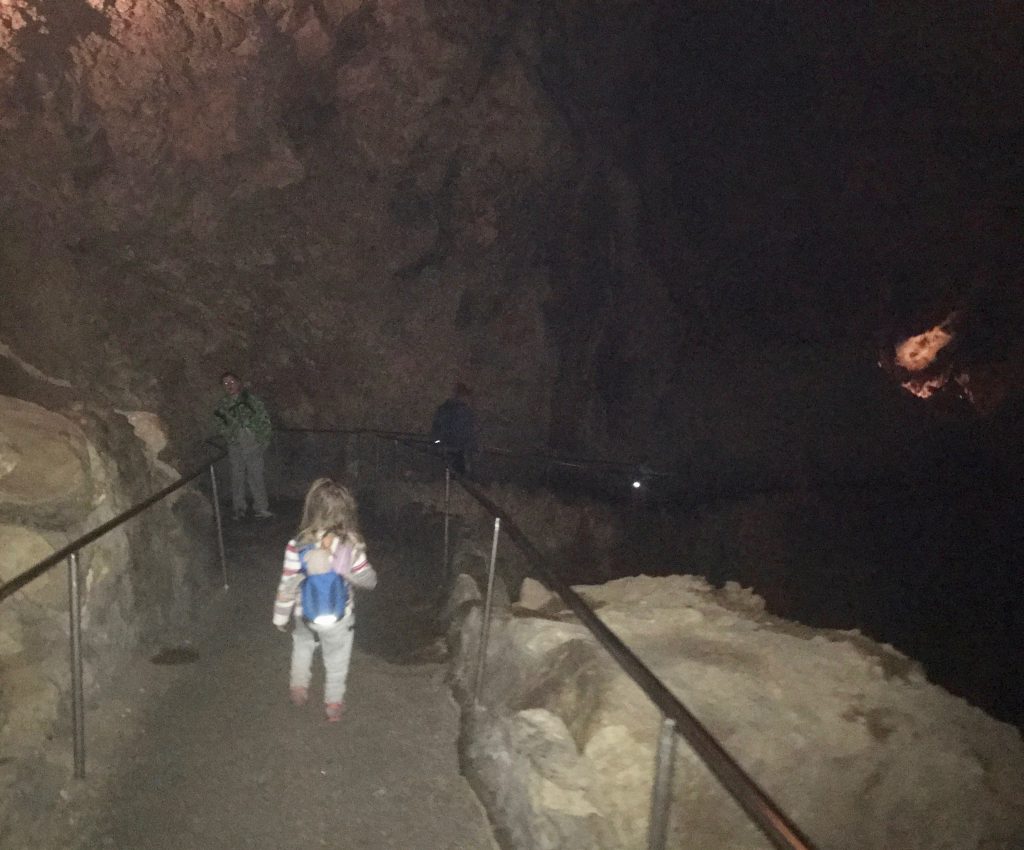 popcorn formations.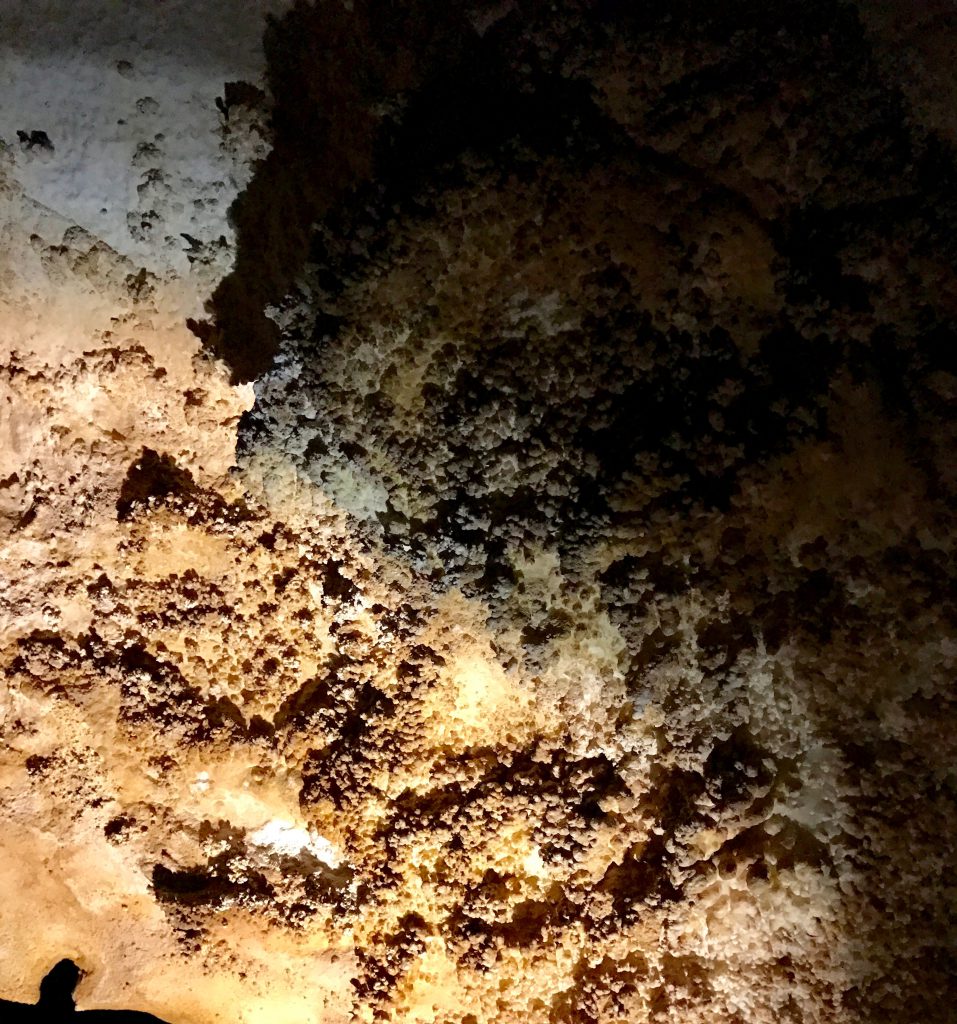 it got more and more amazing as we traveled along.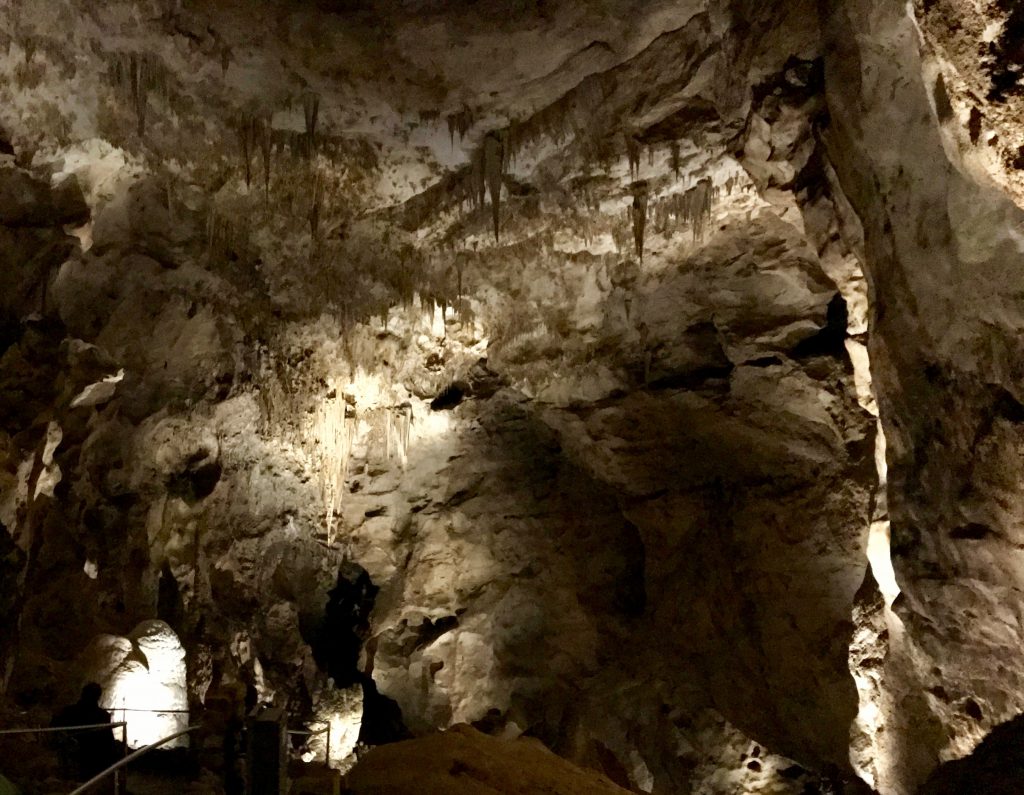 the anna baby.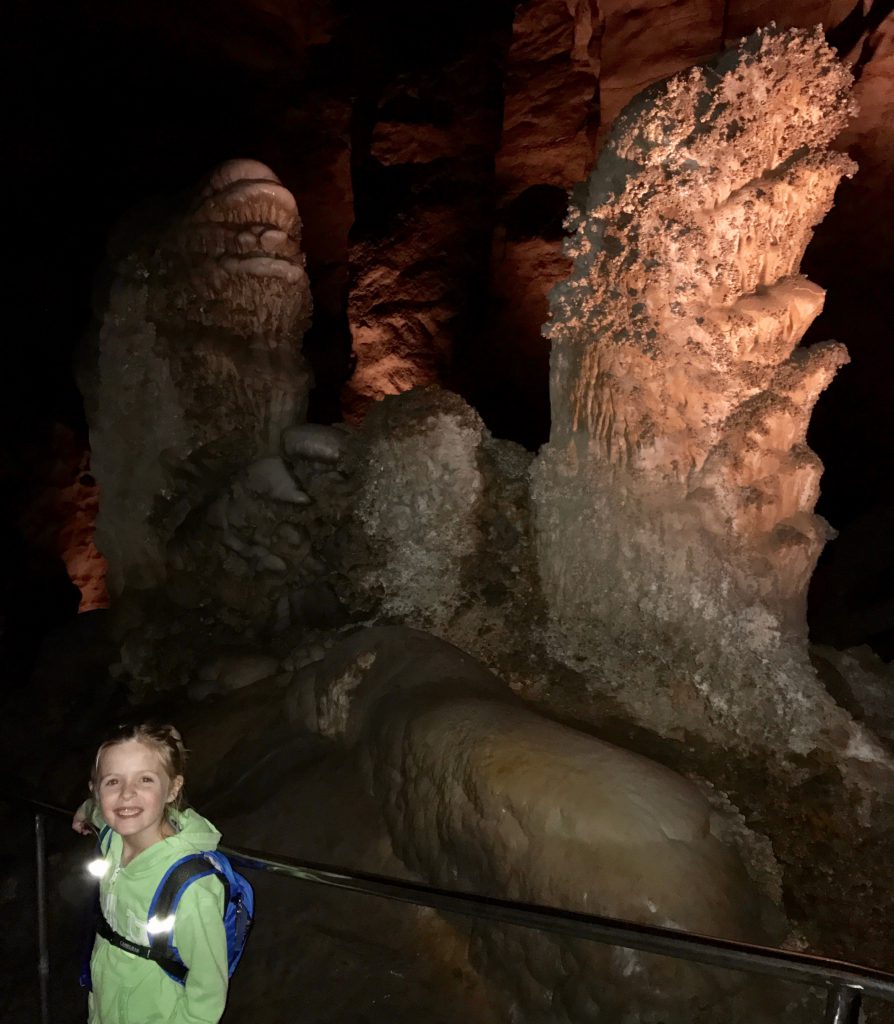 more stalactites.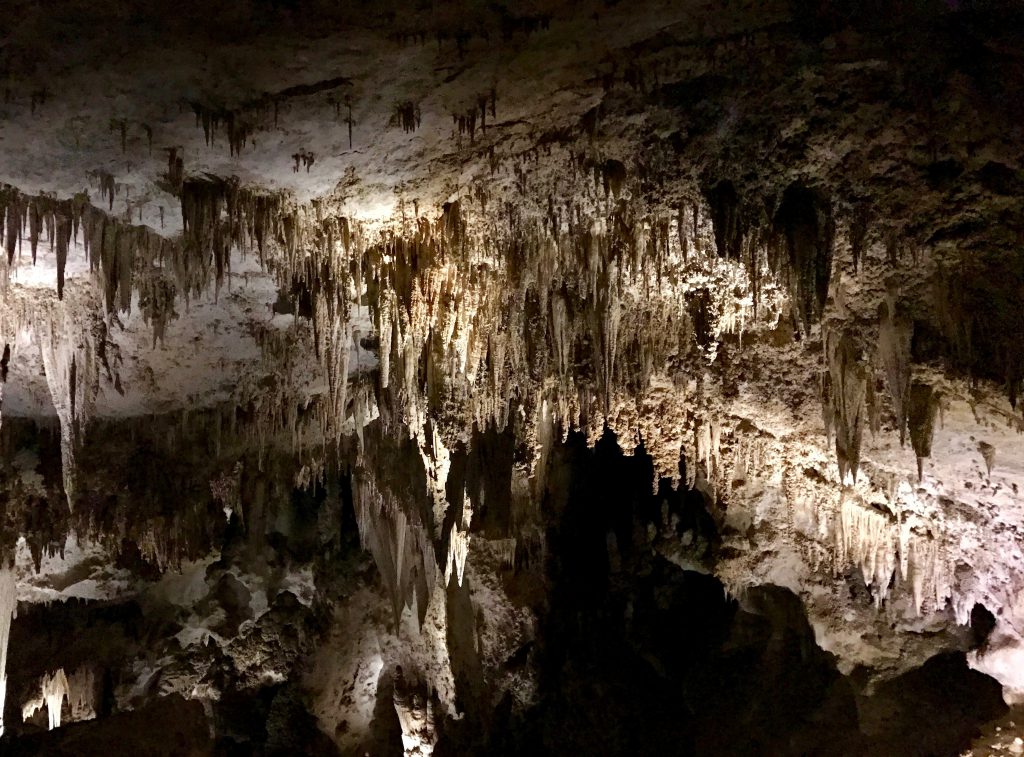 we walked along one stretch where everything looked like the moon.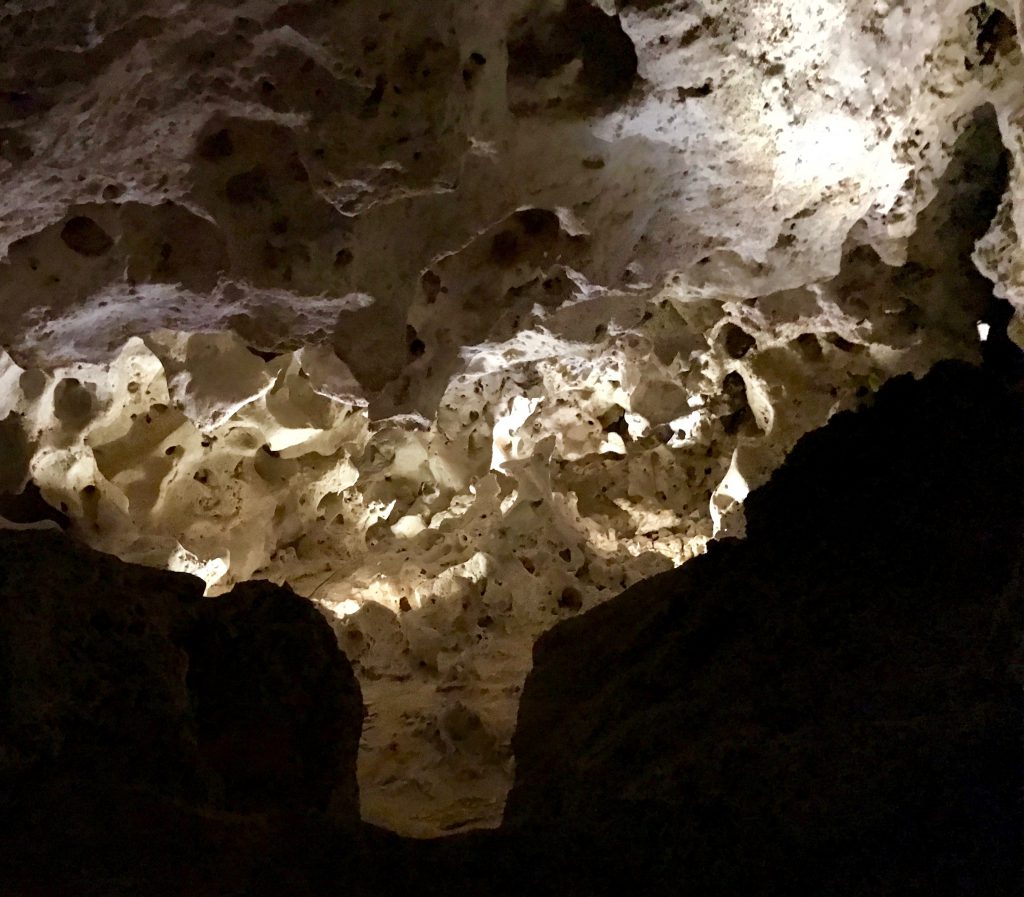 finally, we arrived at the big room, which is where all the really cool stuff lives. it was another 1.2 miles or so around the big room, which didn't go over well with anna.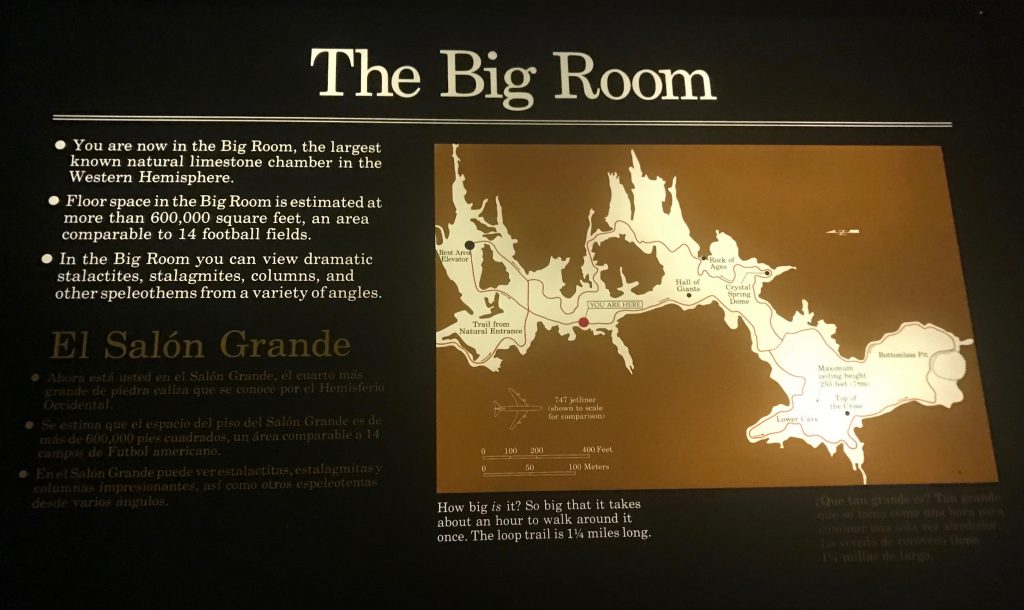 ginormous stalagmites.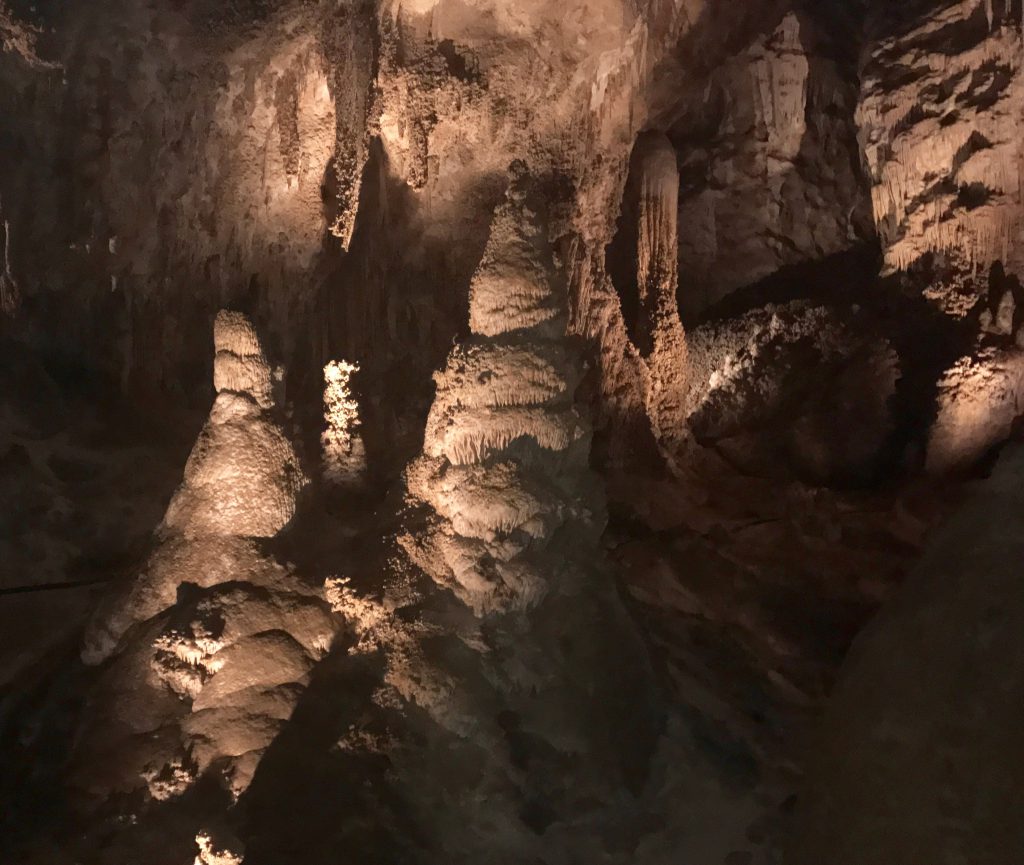 no pictures can possibly do this place justice. it was incredible.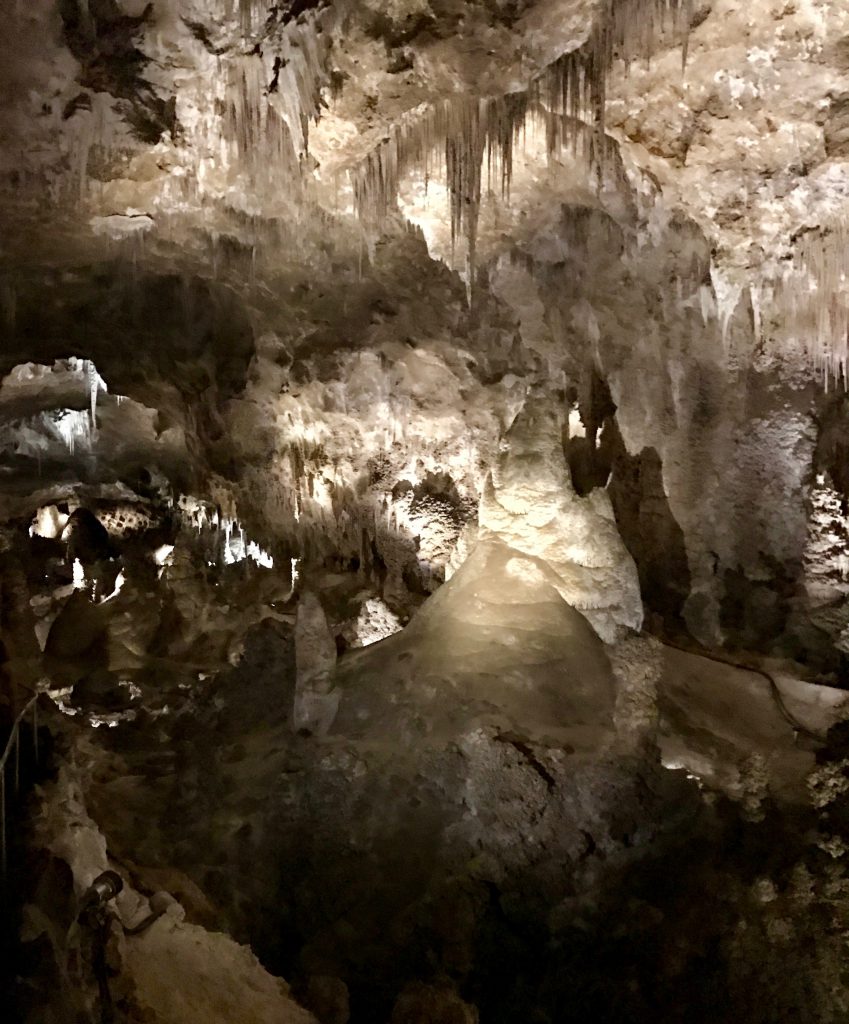 "hall of giants". the tallest is 62 feet tall.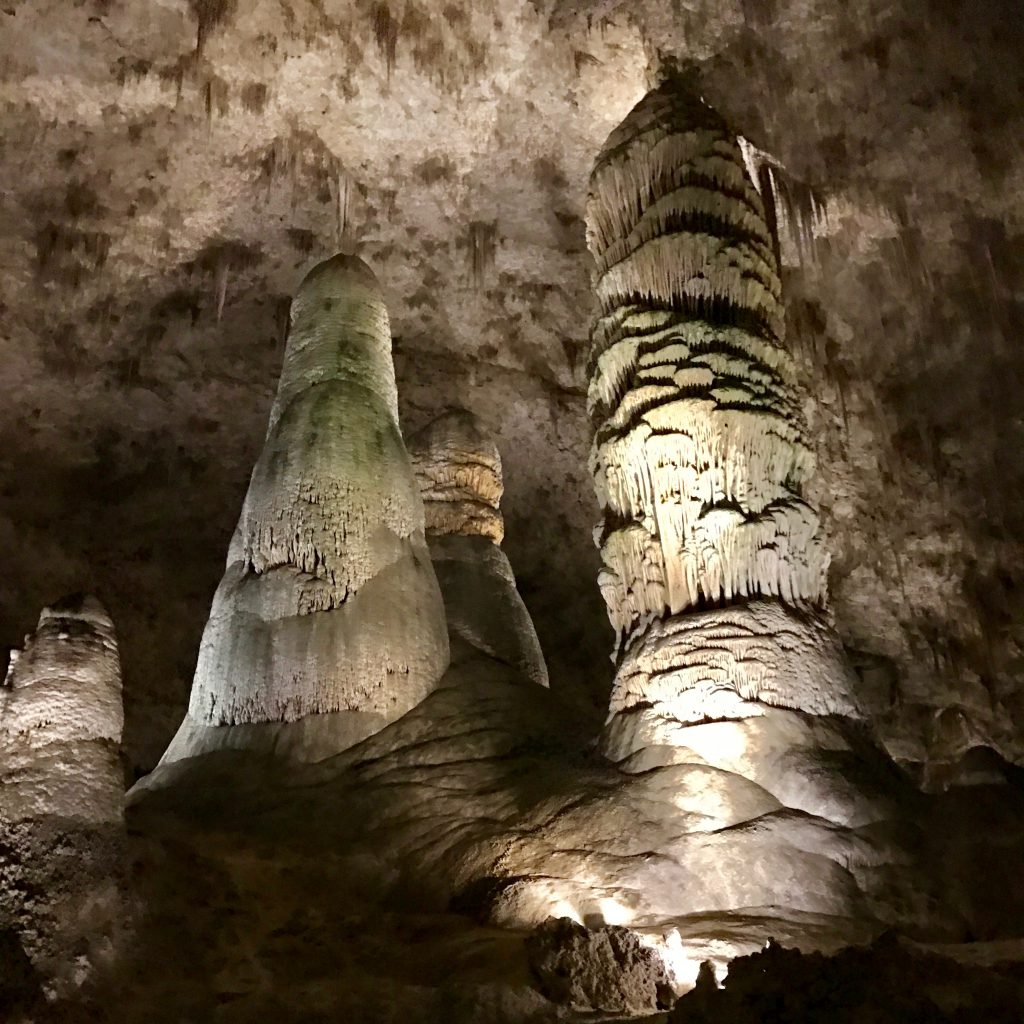 lions tails. stalagtites with popcorn on the ends.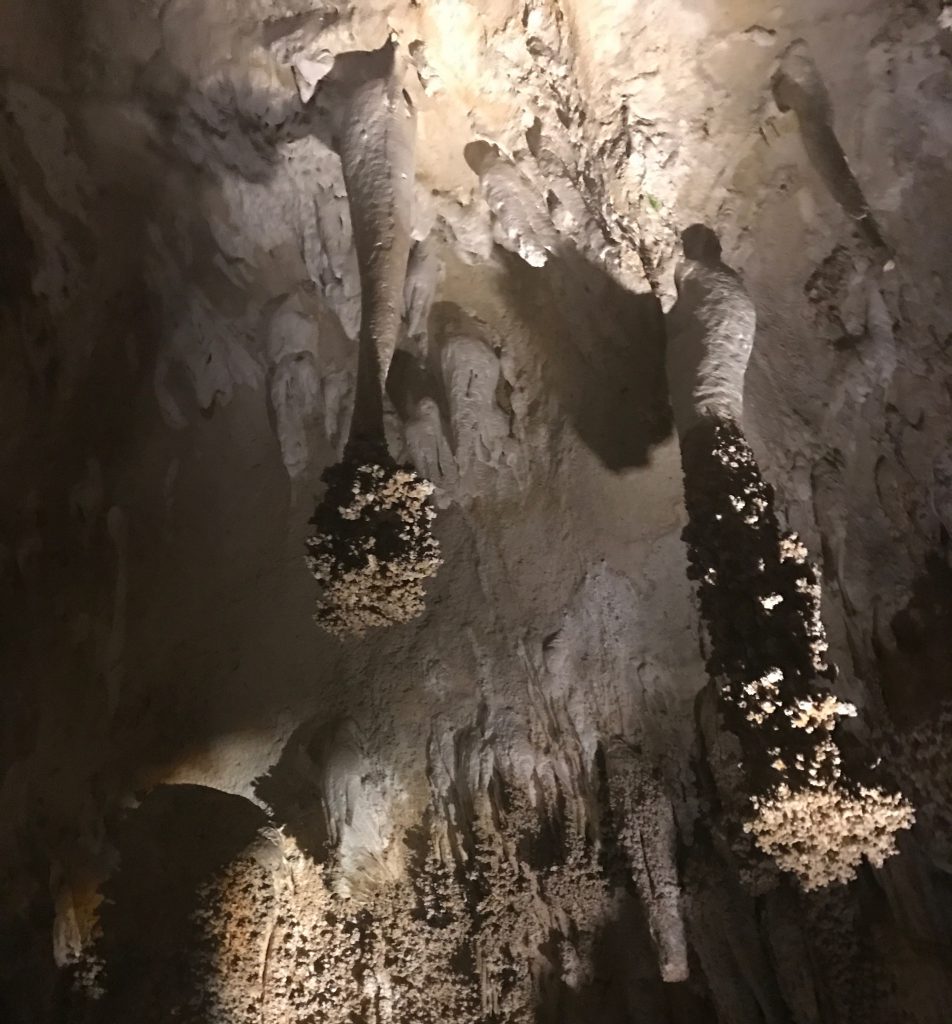 when anna had a mini meltdown, derek and i had to split up. i trudged along with hazel on my shoulders and isaac, who was surprisingly chipper. he attempted to keep anna from going full tantrum screaming and hoped to talk her into continuing on, versus heading back up the elevator. he was successful and they carried on, so i had to merge our sets of pics to get the full lidkid experience documented. he did a much better job with pictures. then again, he didn't have a 3.5 year old on his head.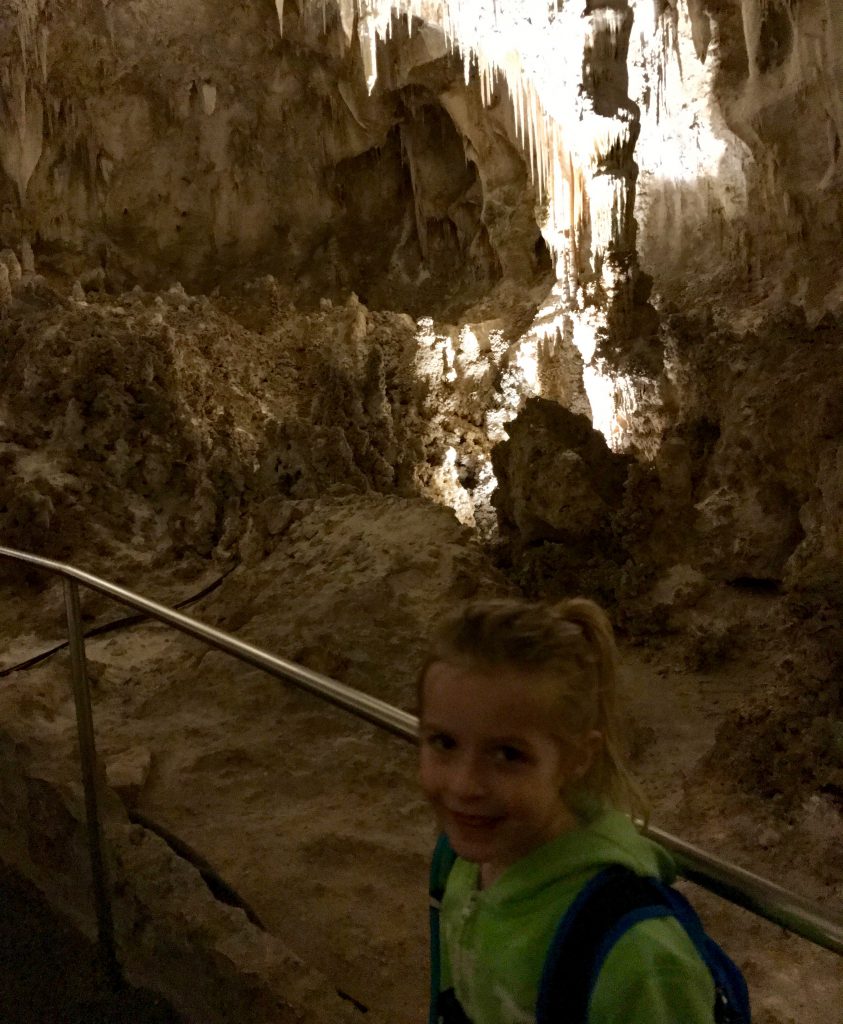 the coolest part (i thought) were the cavern pools. some were empty. some filled with crystal clear water. i actually cant even tell in this shot if this was an empty one or not, because the water was that clear.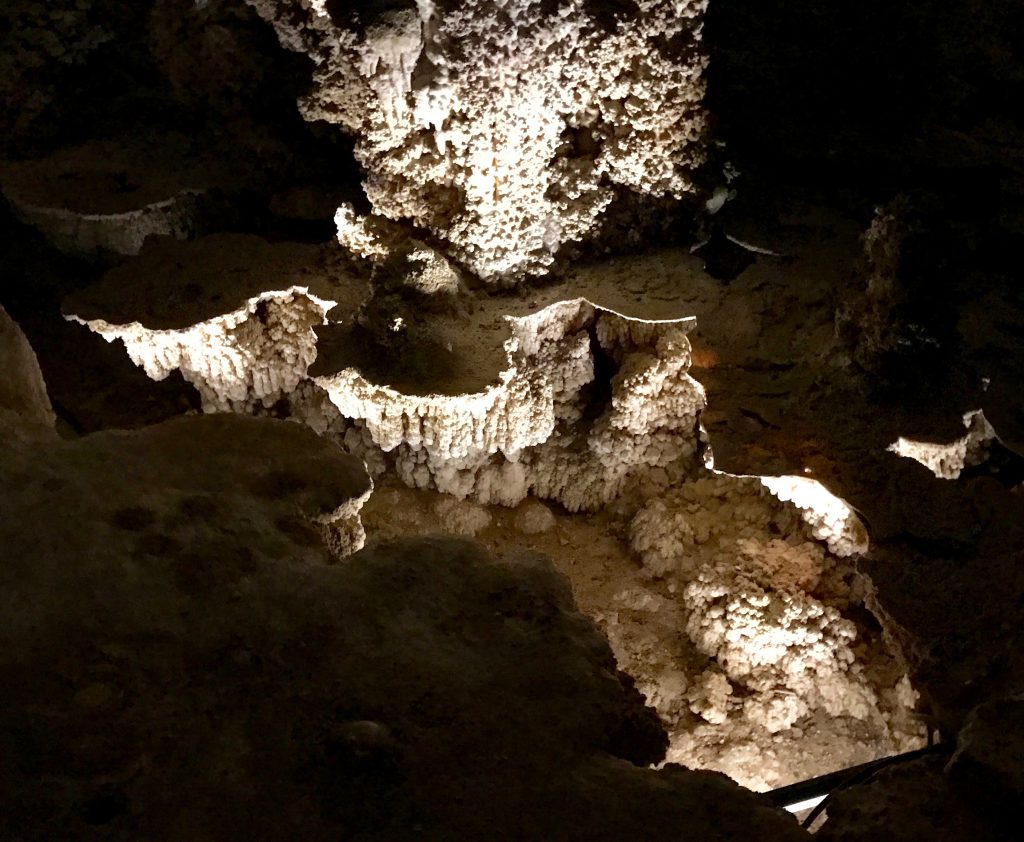 i think maybe this one was empty?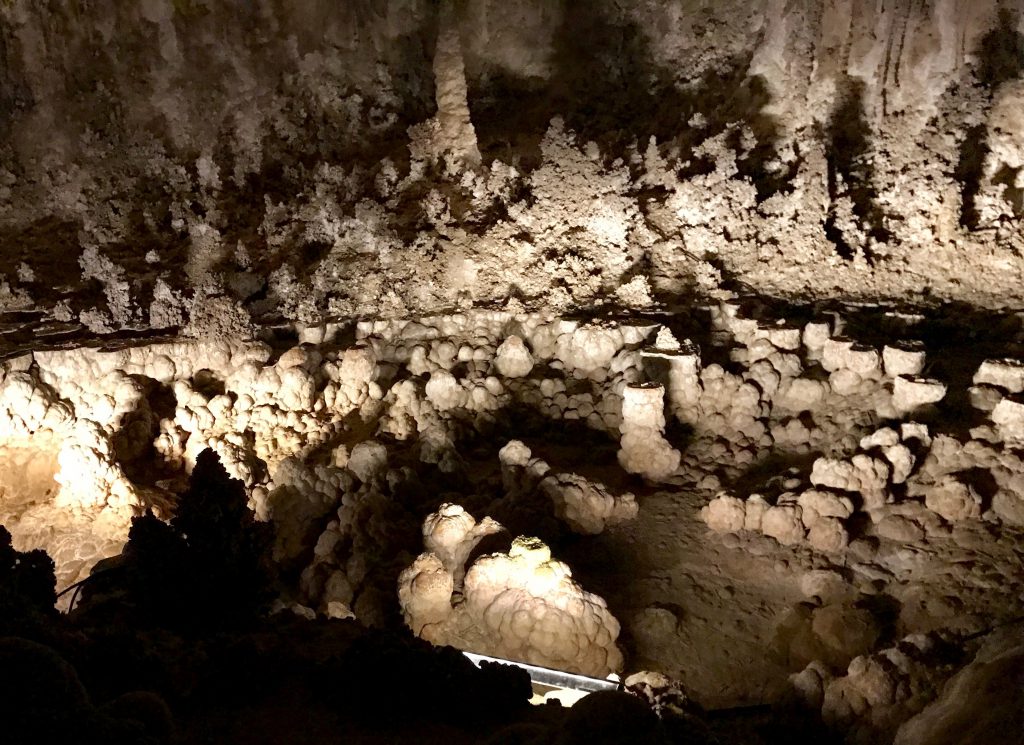 isaac worked hard on his junior ranger workbook.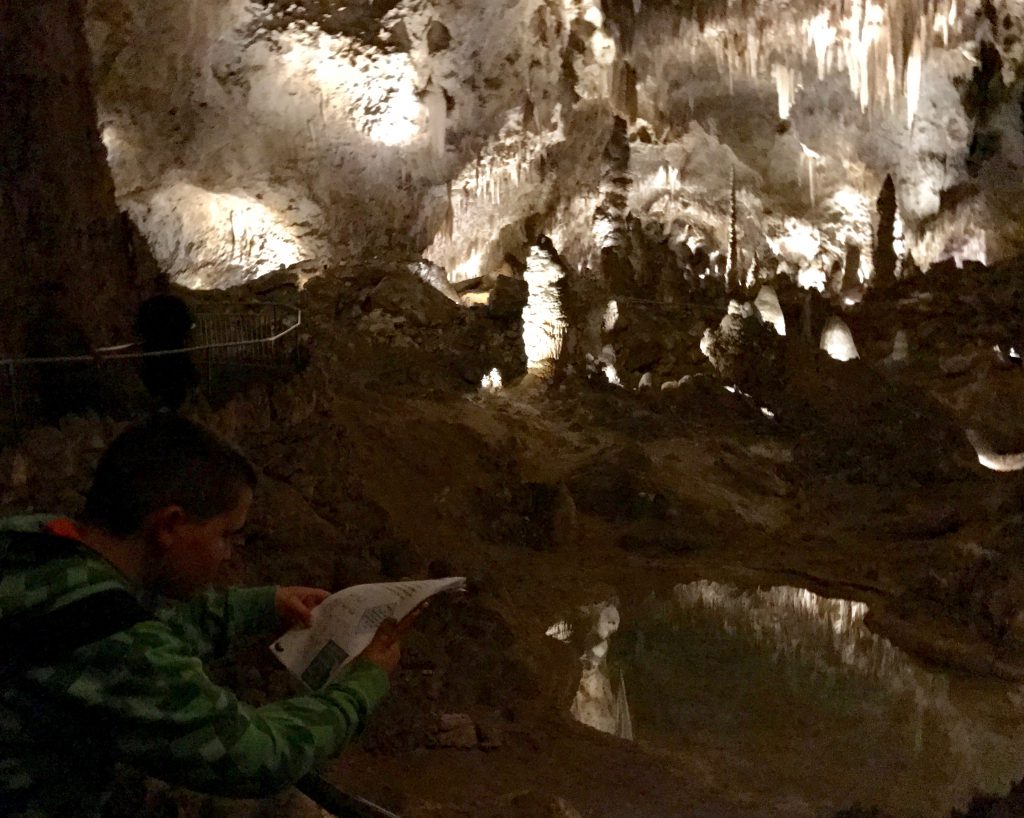 so. this ladder was used, back in the day, by some of the first explorers when the caverns became a national park. it goes down 90 feet into the lower cave, which we did not go into.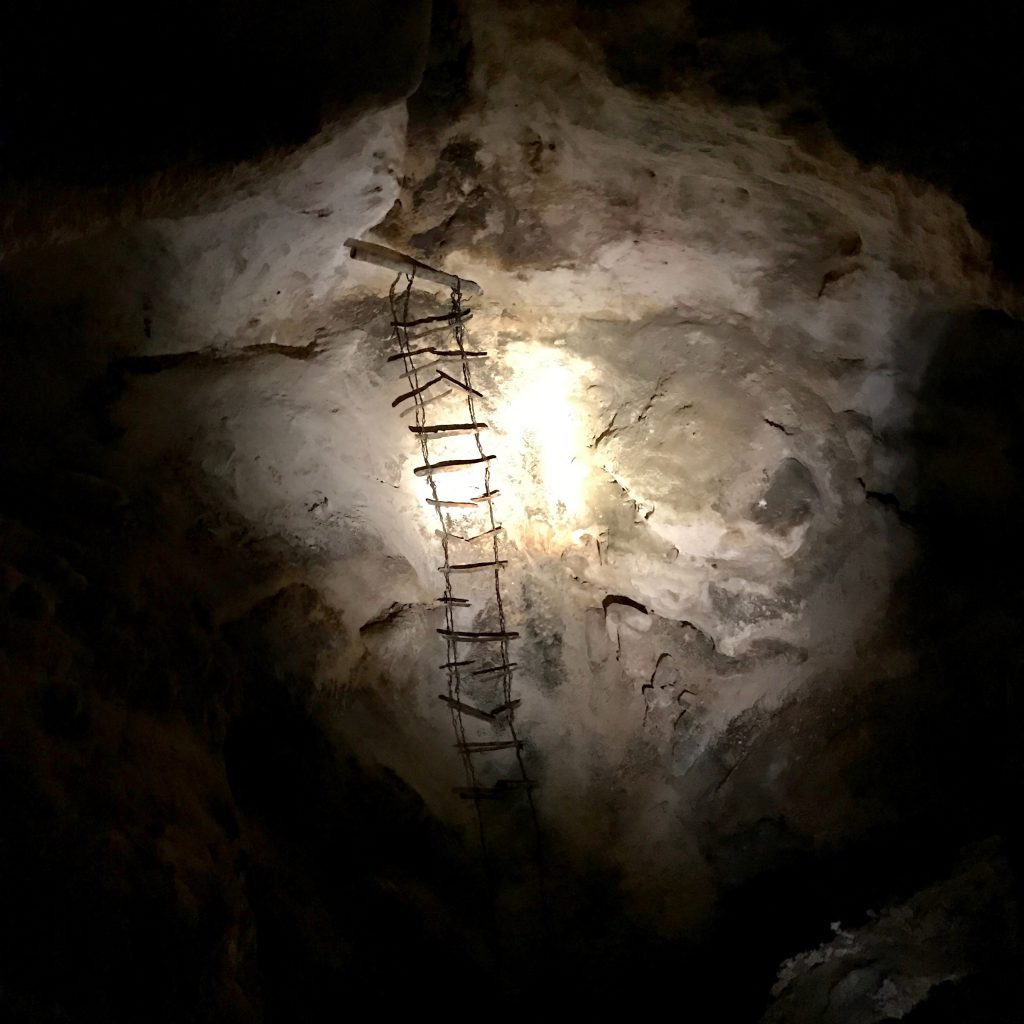 i think this was called the bottomless pit. it was very ominous. it goes down 140 feet and you don't have too look far into it before you are staring at pitch black darkness.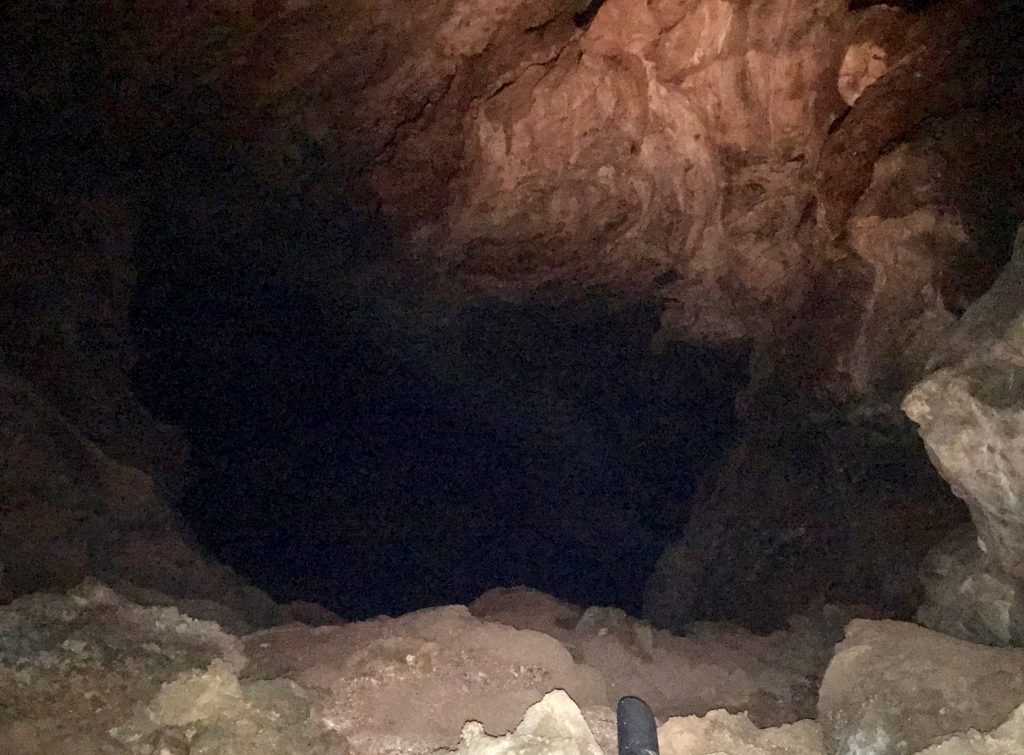 just some more pics of really cool stuff.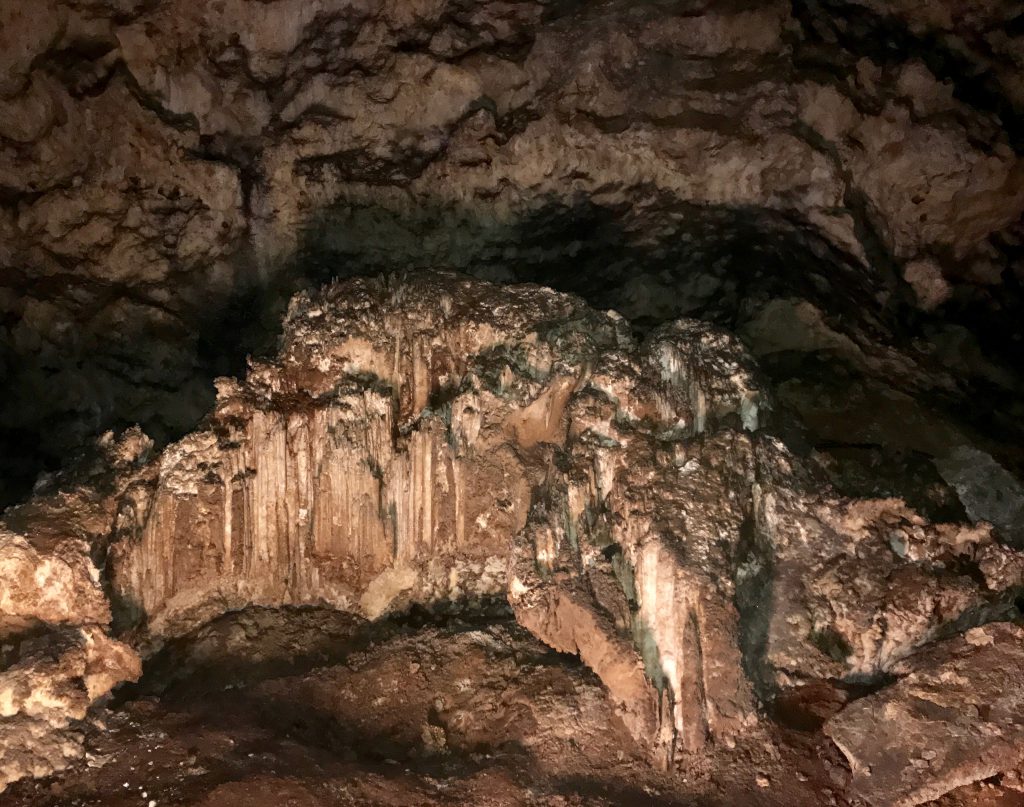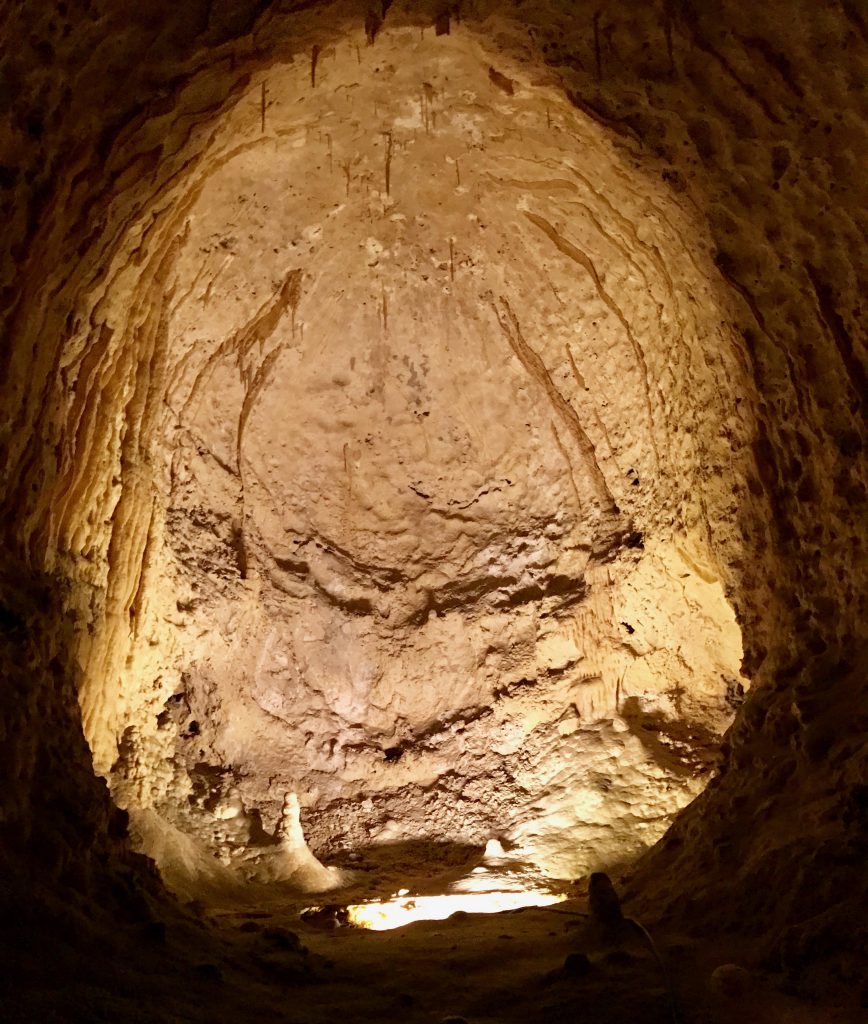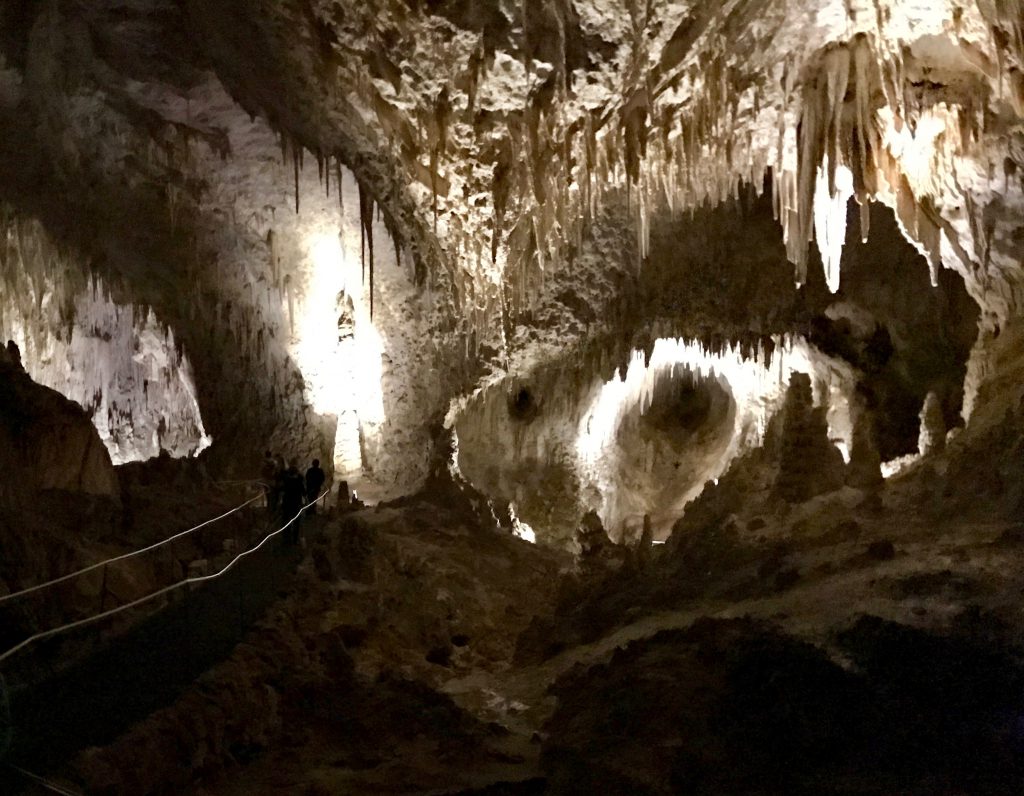 anna and derek selfie.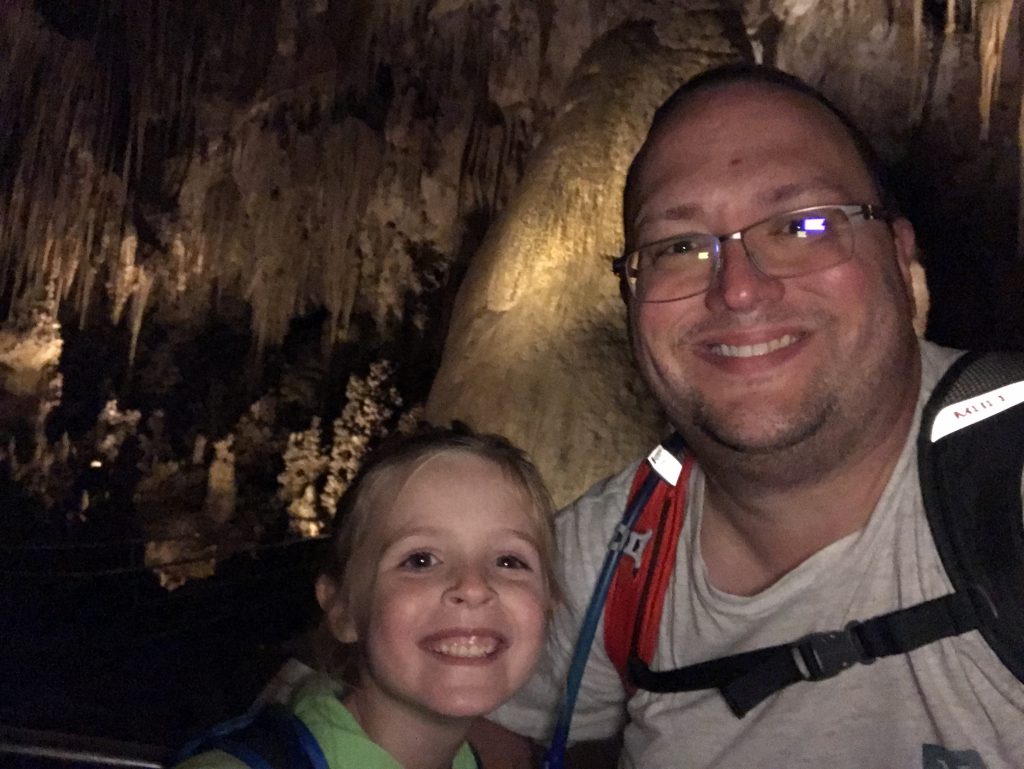 another slightly less clear cavern pool.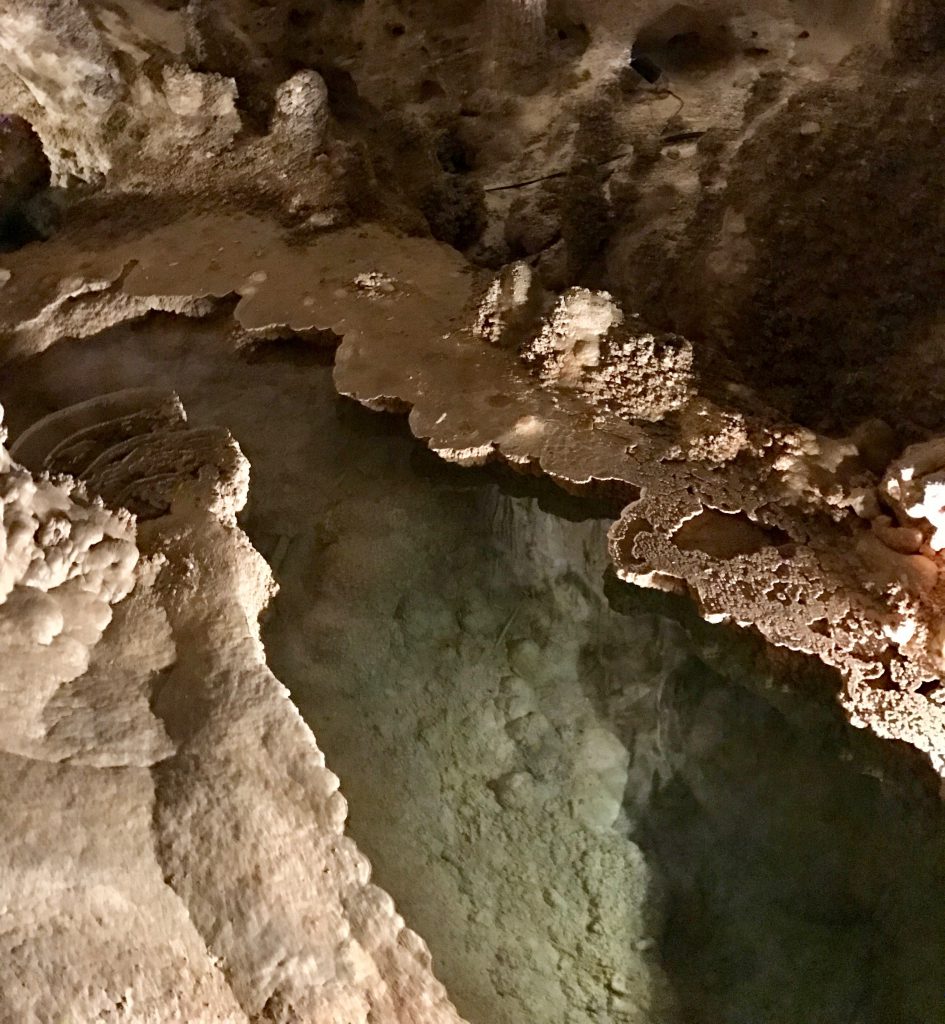 we walked over it on a tiny little bridge.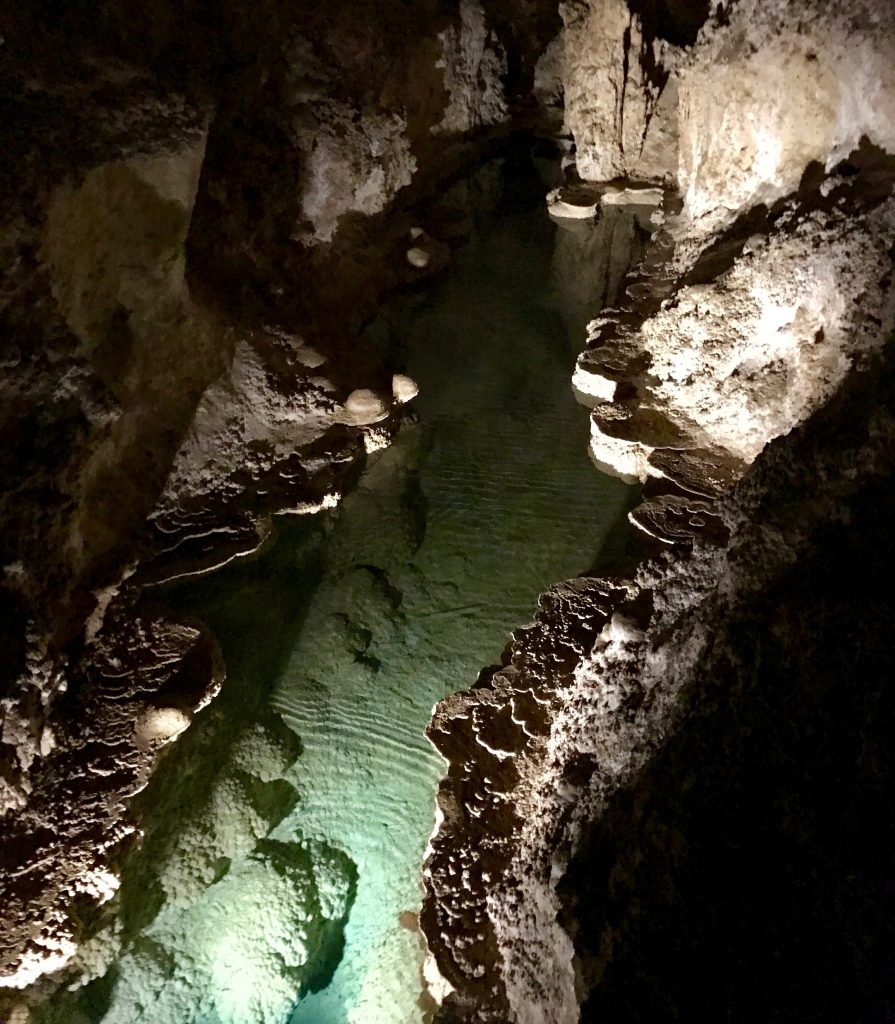 more cool stuff…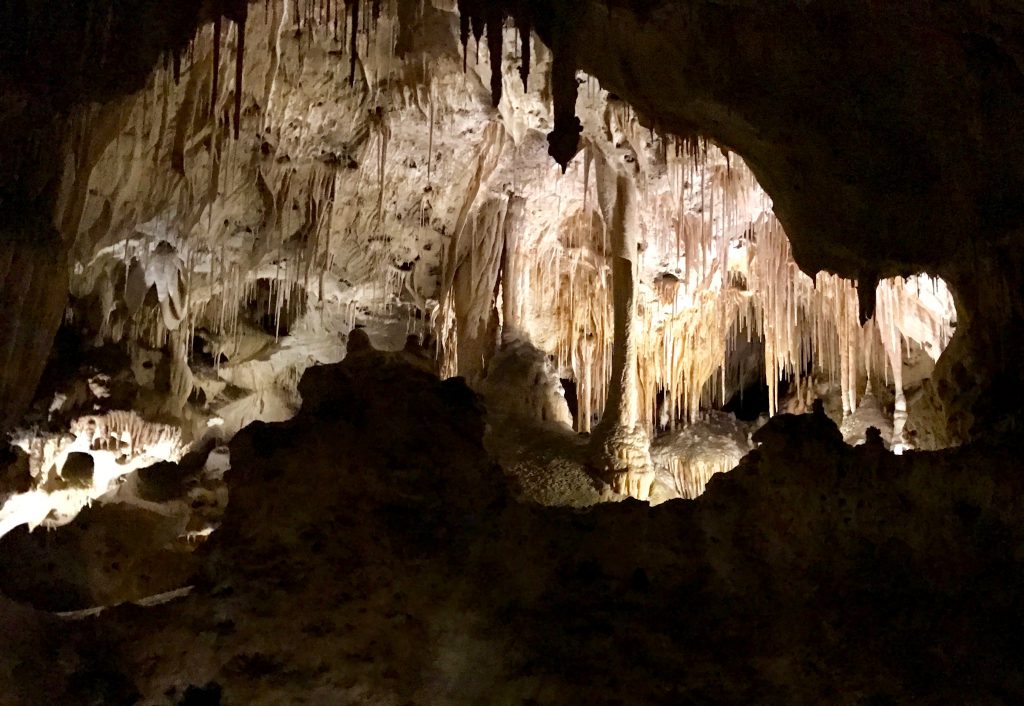 this area was called the "chinese theatre". i guess because it looks like a cool little theater backdrop. isaac said he saw a dragon-like formation.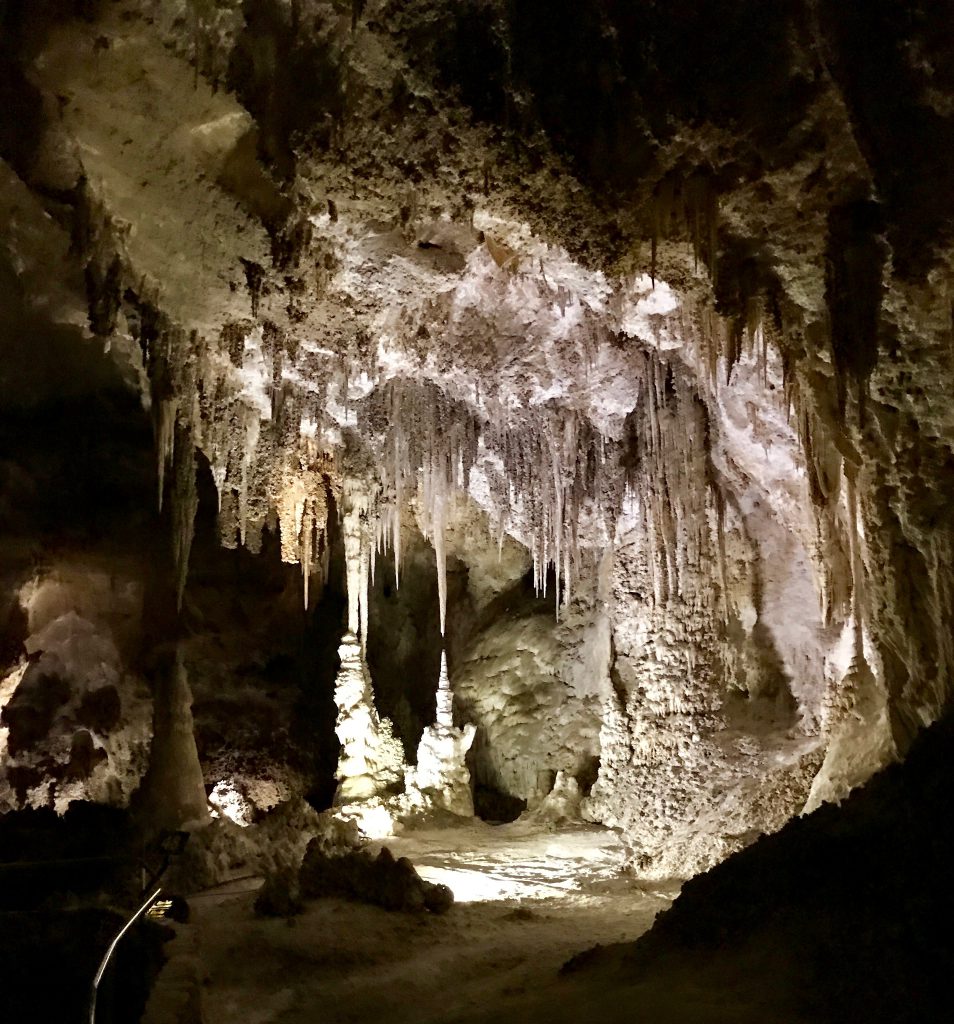 at the end of the loop, we found the elevator, where derek and anna caught up with us. we rode the approximately one minute ride 750 feet back up to the top. we all had a snack. and the big kids finished up their junior ranger books, while derek and i did a bit of shopping… patches, stickers, postcards… all the necessities.
then, it was time to go earn some badges.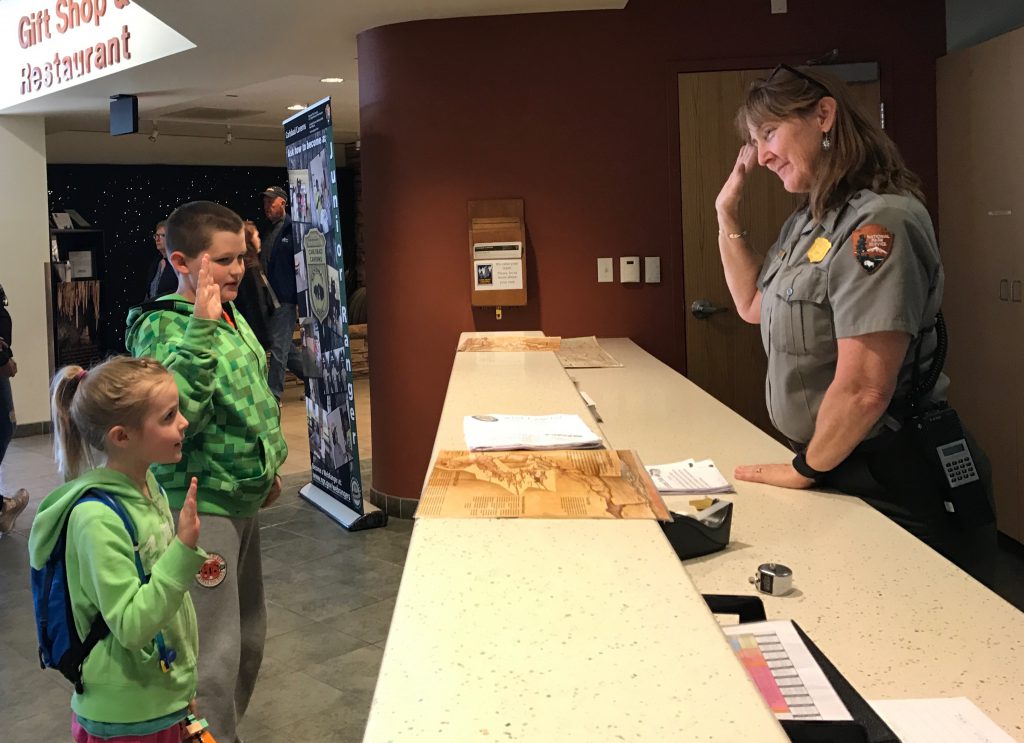 on our way out, we stopped for a quick selfie family shot, overlooking the new mexico desert scape.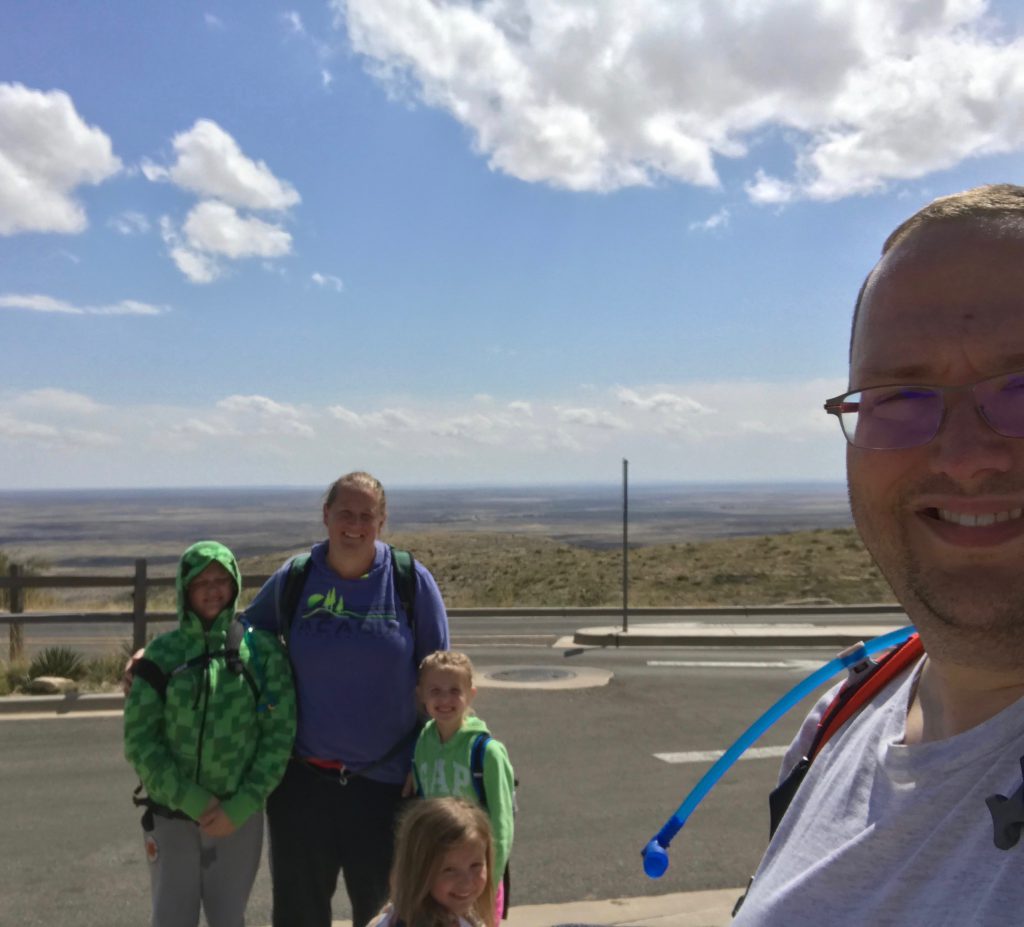 and then we were off. home to rest up for tomorrow's adventure…