on our last day at glacier, we debated several options:
1. leave early.
2. i go on another long alone hike.
3. go on a family hike.
in the end, we decided to go on a family hike. there weren't many options left. the last one on our list was an out and back at saint mary lake, that passes by a bunch of waterfalls. we knew we had to leave extra early, to fight for a parking space. or ride the shuttle, which would require a bunch of transfers. blah. so leave early it was.
we woke up the kids, threw them in the car with breakfast and hit the road, resulting in parking space success.
another foggy day. of course. the before picture.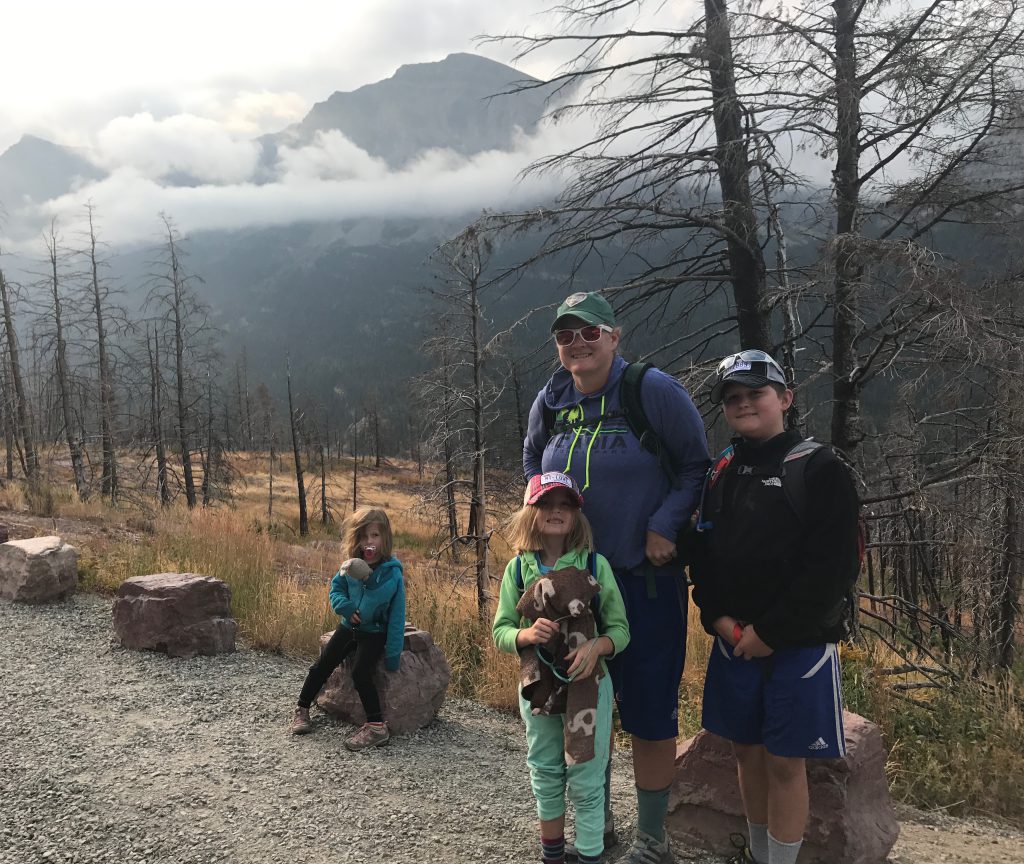 off we went. the first mile-ish is recently burned forest. not super pretty.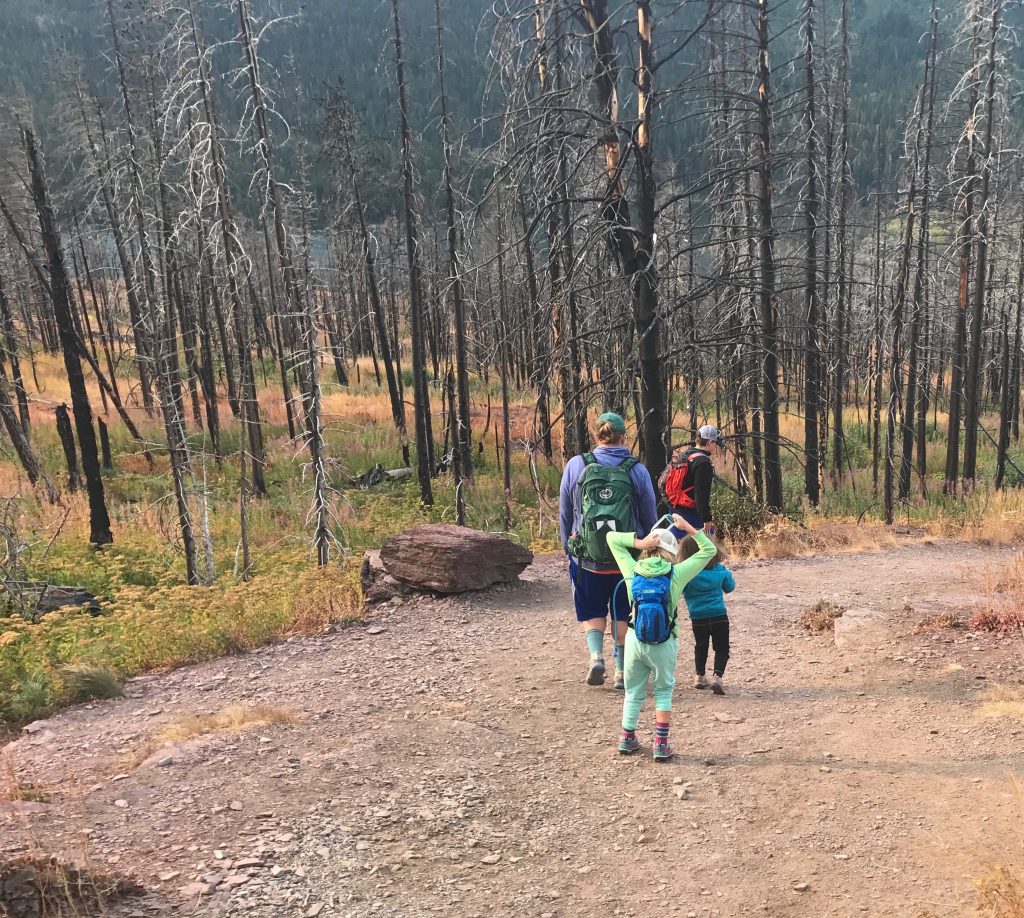 we were basically hiking around the southern end of saint mary lake.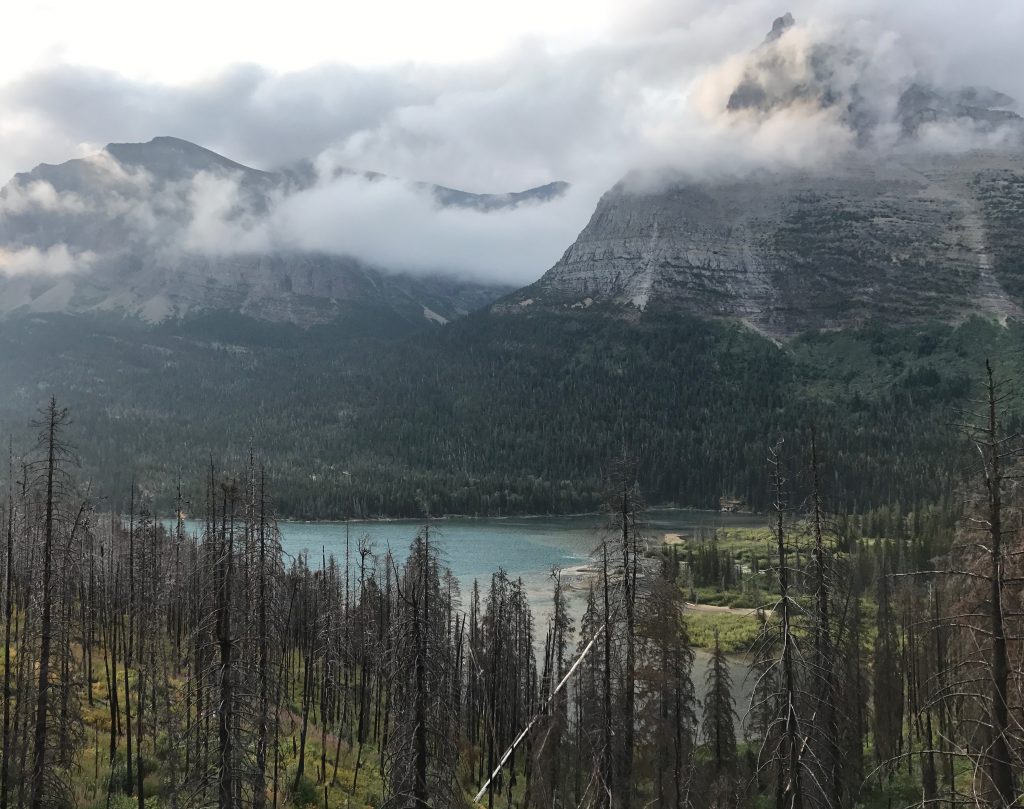 happy hikers.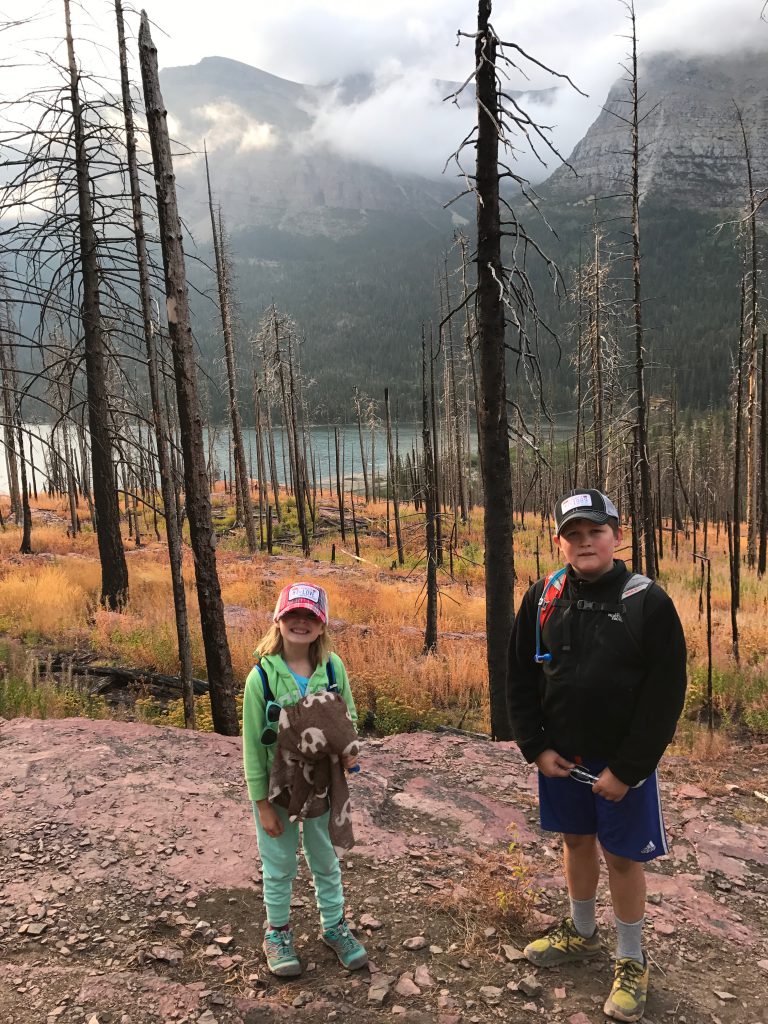 prickly purple flowers.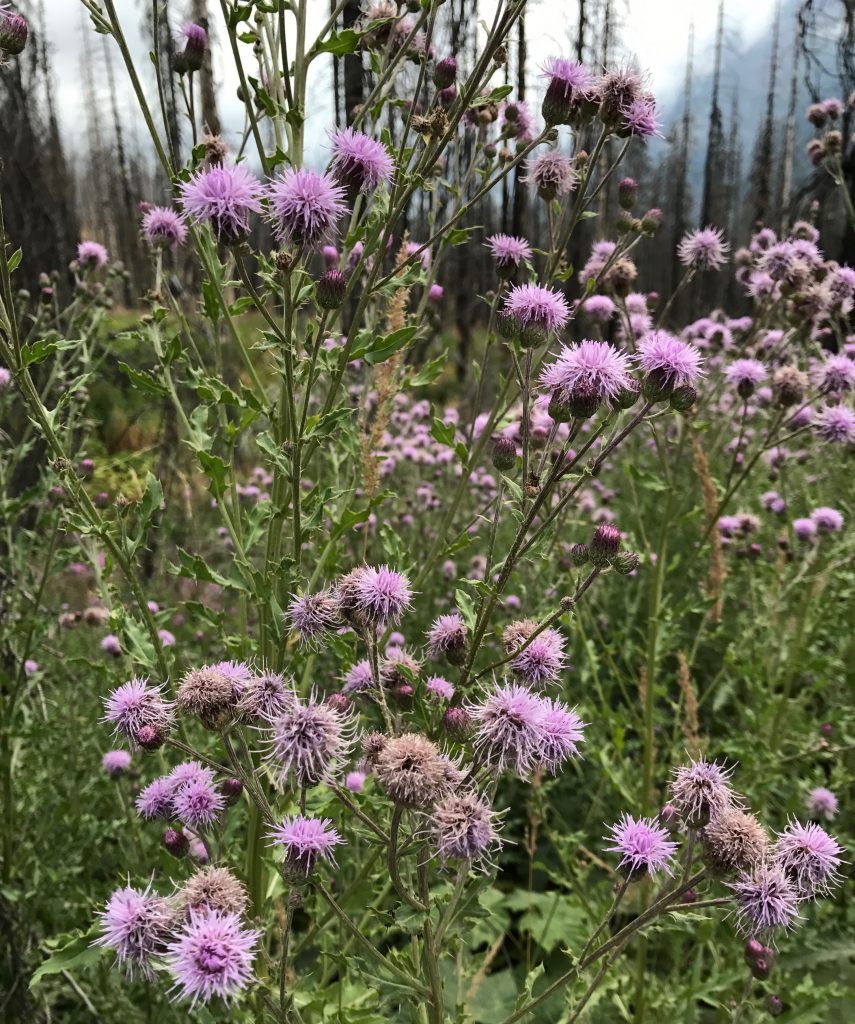 the trail view.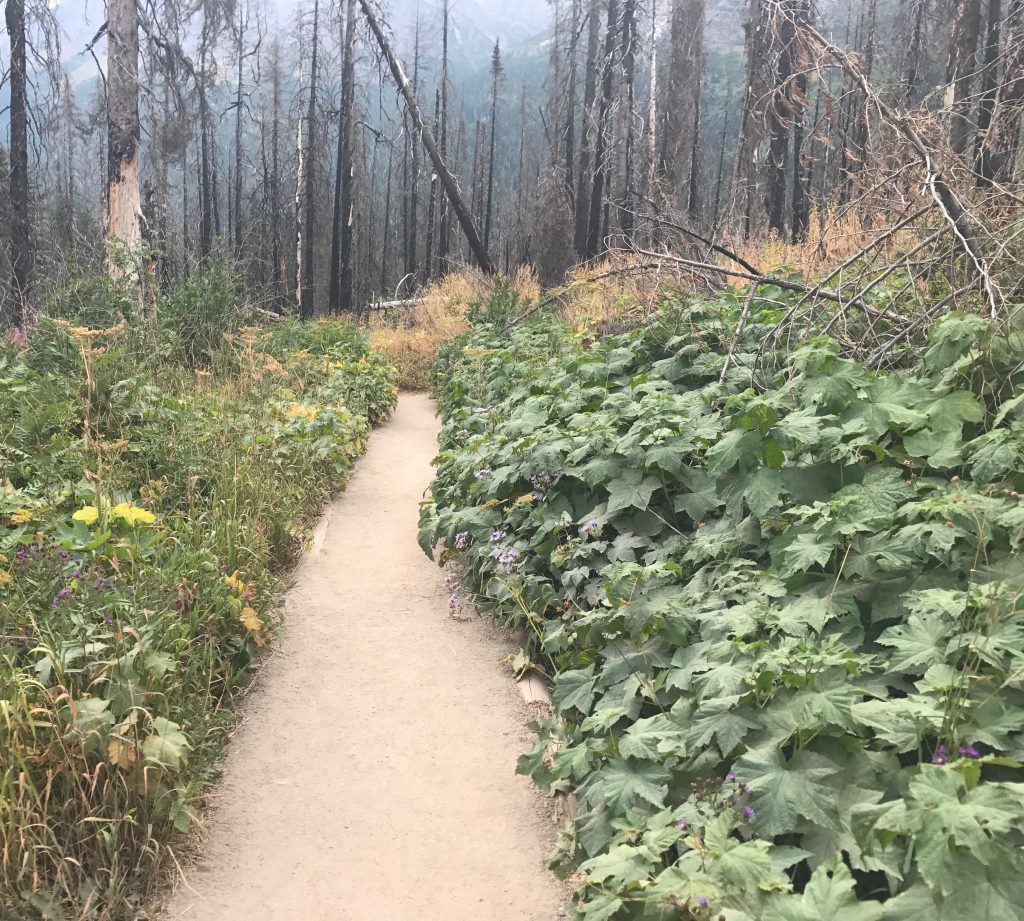 still foggy. and burned up.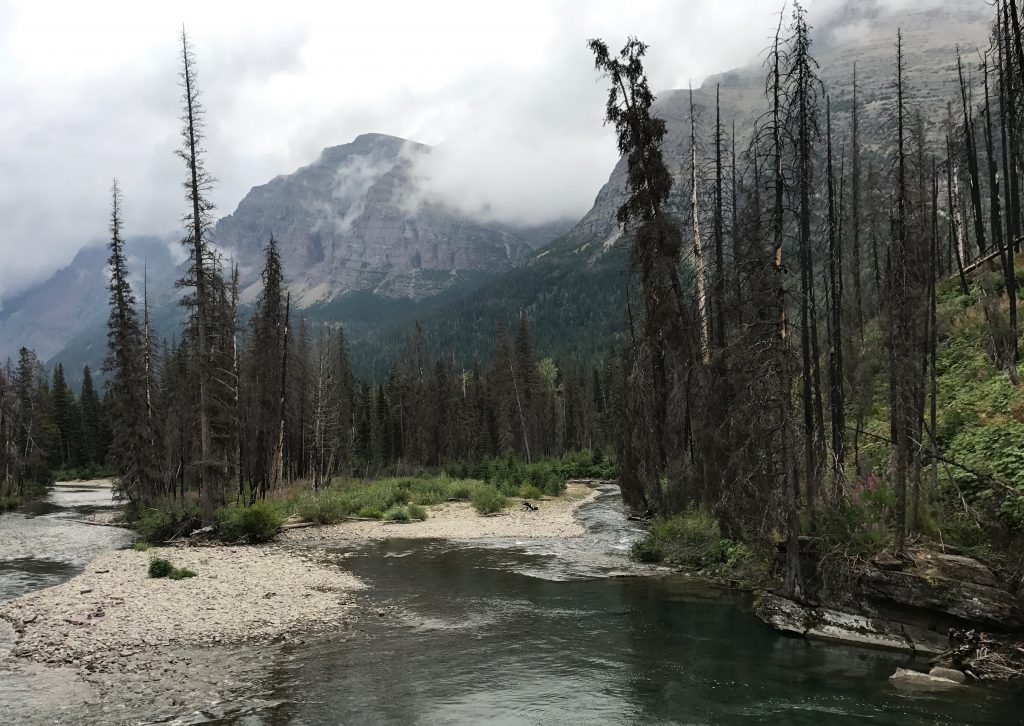 we finally came to the first falls. it was pretty intense. a lot of water, thundering pretty hard over the rocks. the turquoise pools at the bottom were pretty rad.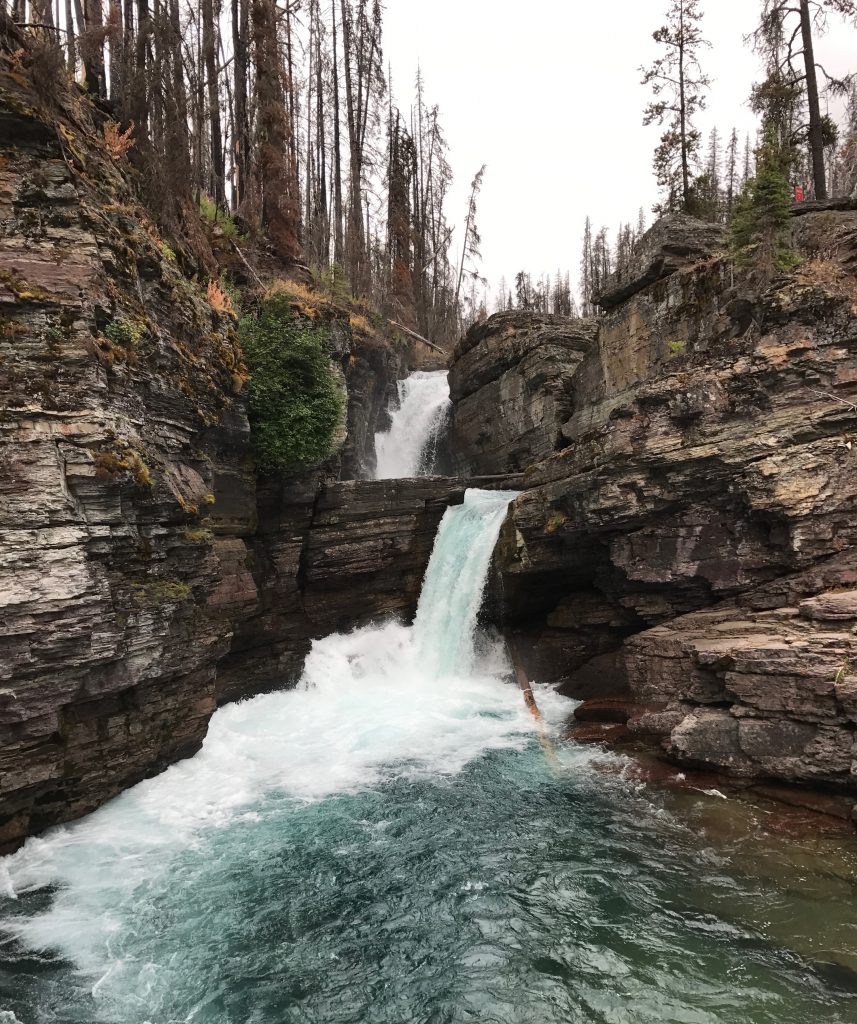 we stopped for a snack. talked with some other hikers. took a fam pic. and hiked on.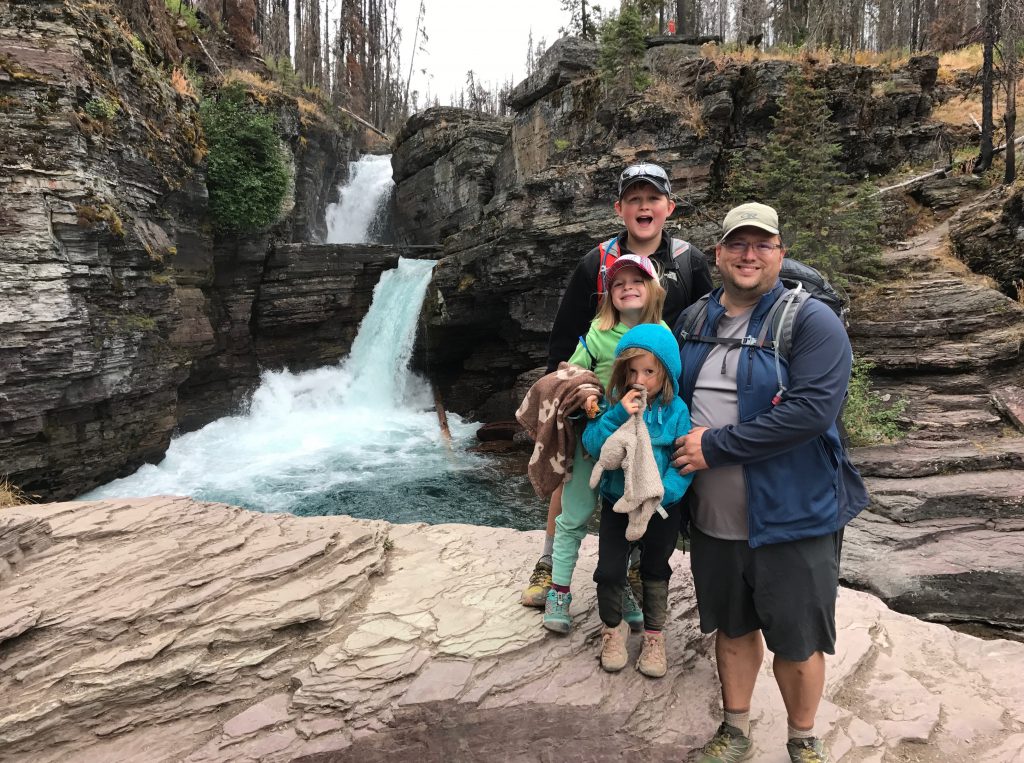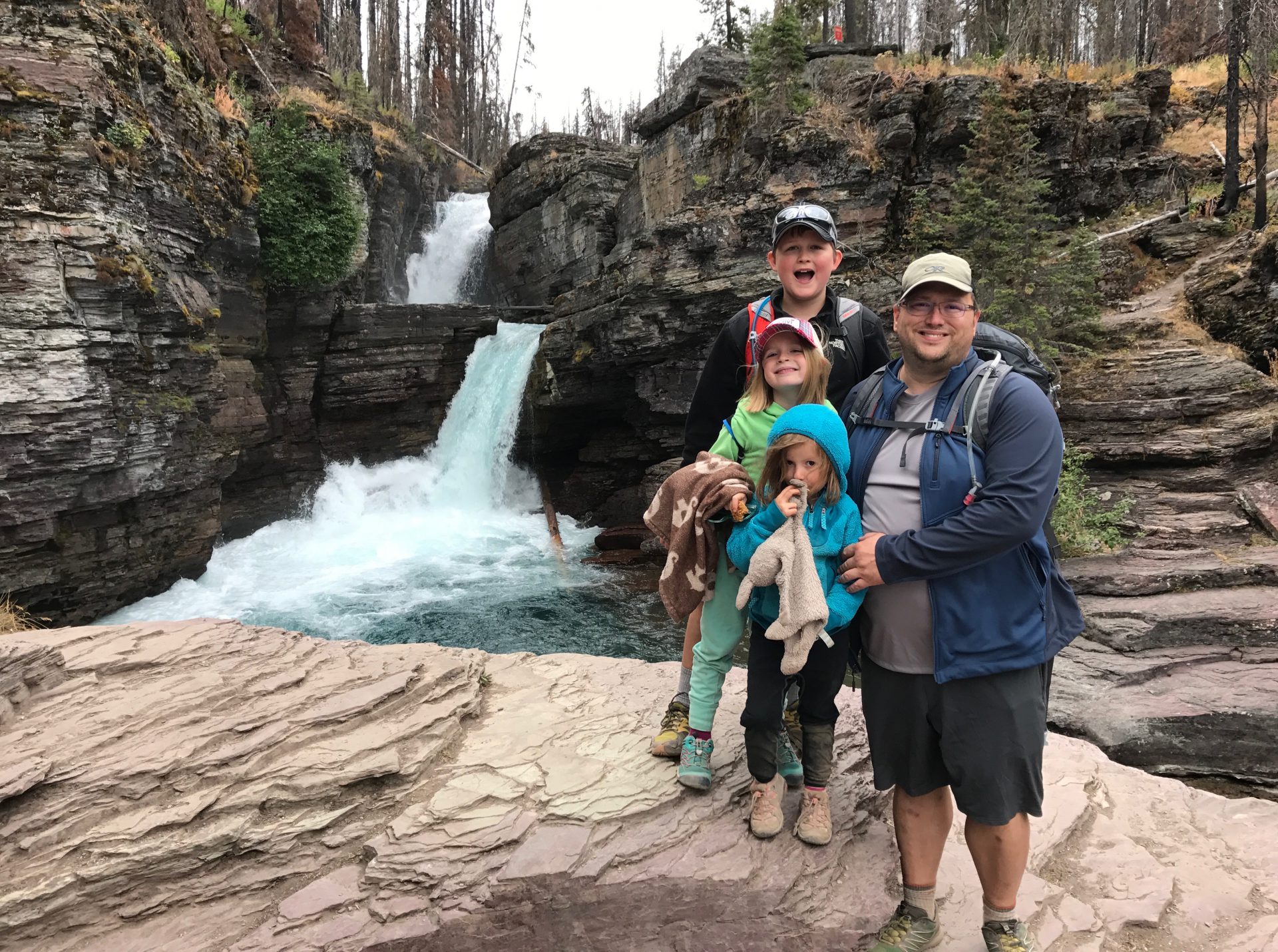 hazel's favorite thing to do is pretend she's a video game character (mr. jump) and hop along the rocks, especially if there's water rushing around them.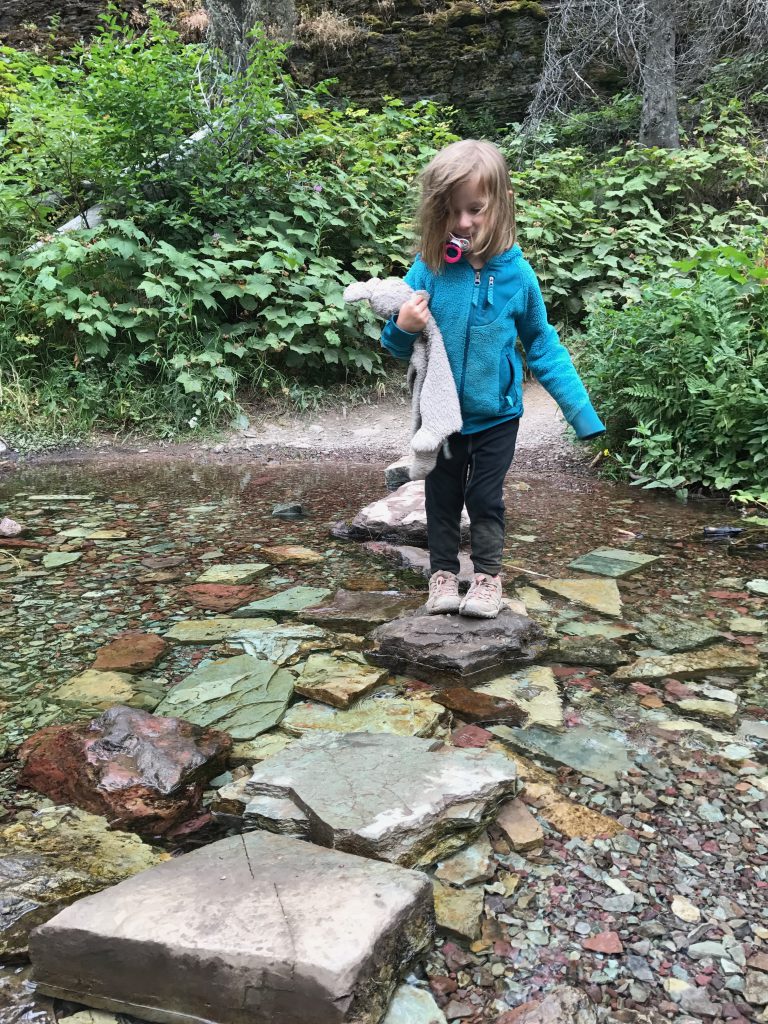 more falls.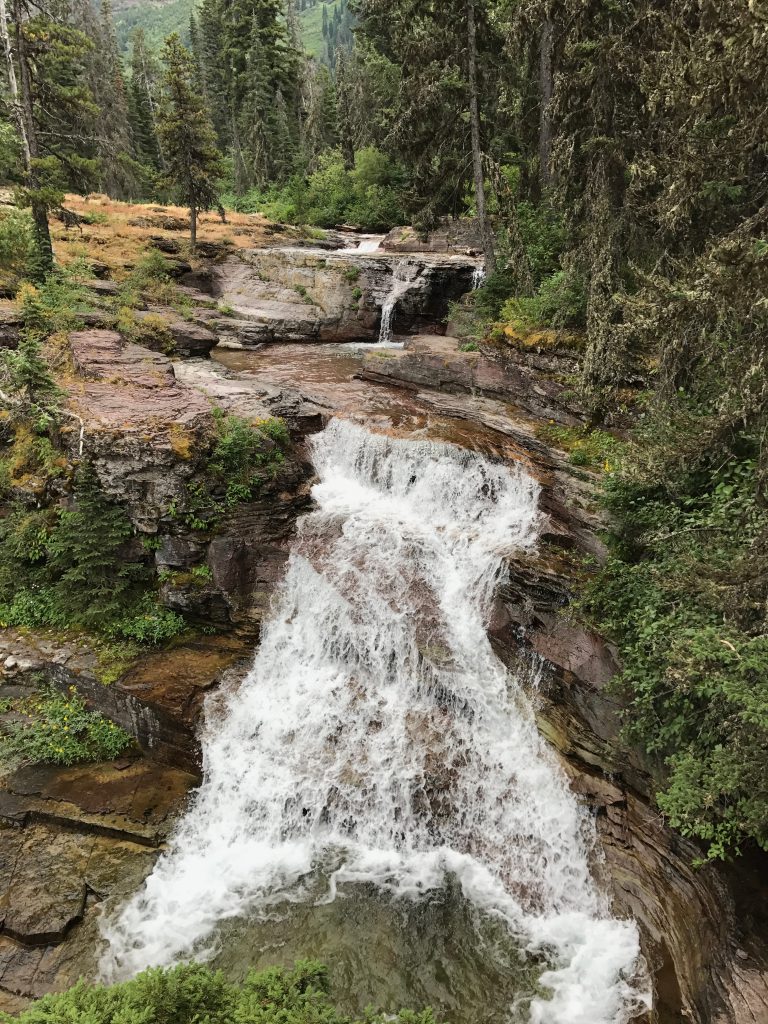 as we got further into the wilderness, there were tons of thimbleberries for our snacking enjoyment.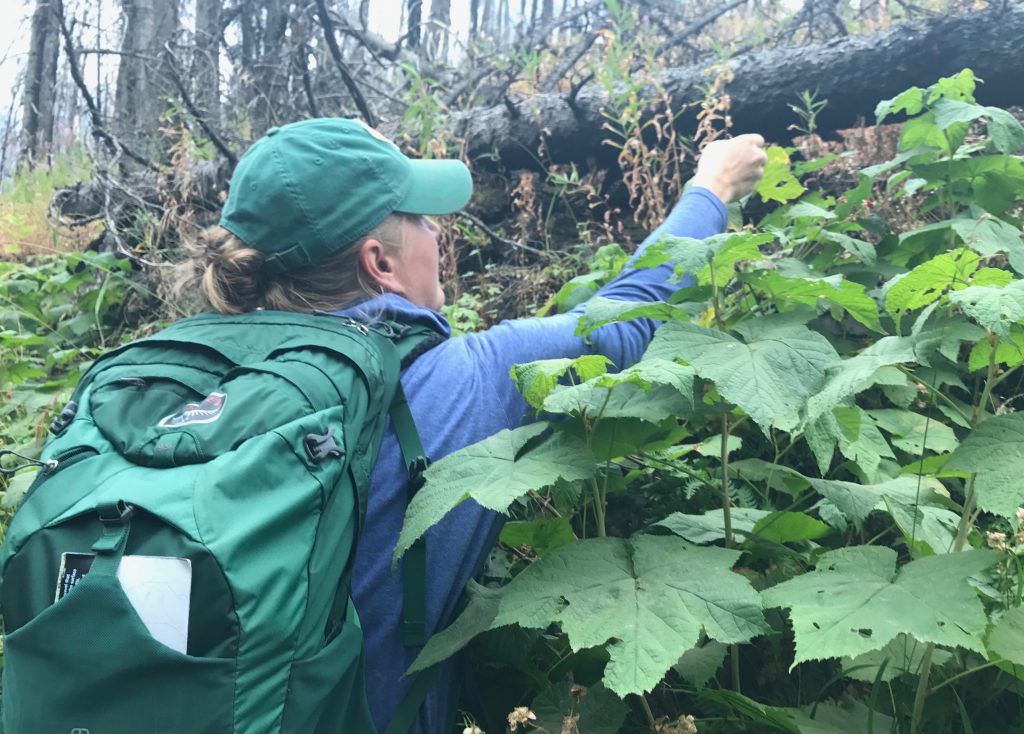 hazel was the biggest fan of thimbleberries.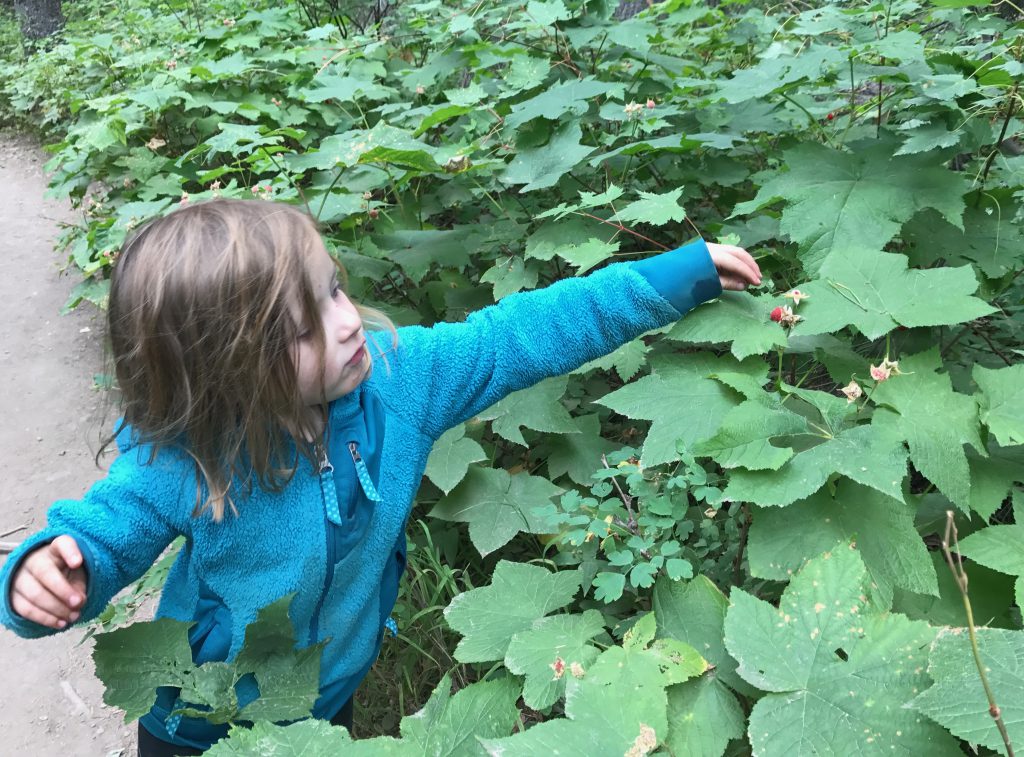 i'm sorry to anyone who came after us, because we picked the bushes clean.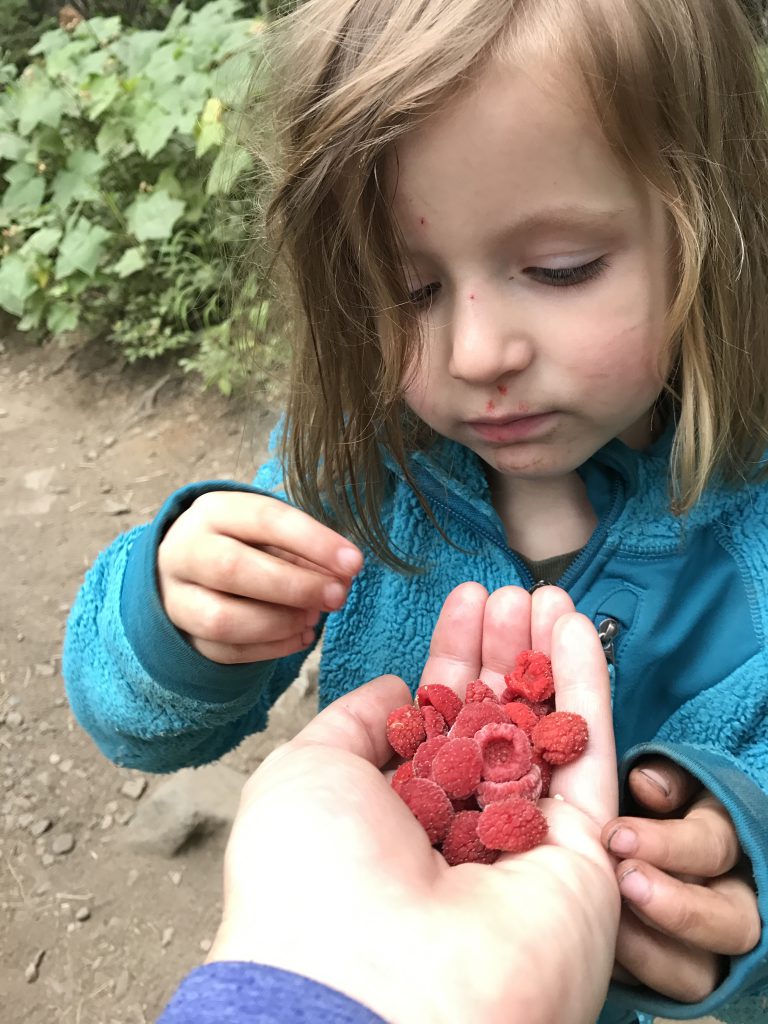 some more falls.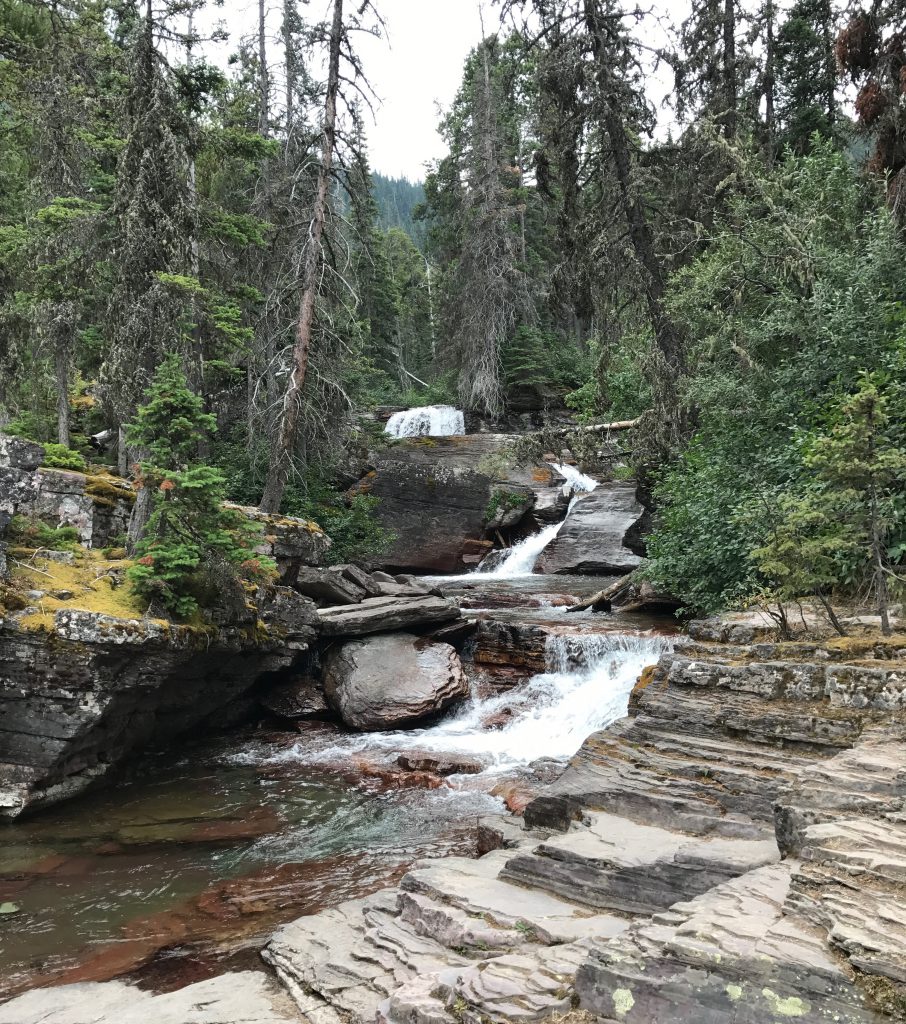 our journey ended at the virginia waterfall, which is about 50 feet tall, and sends off a good bit of mist and cooler air. ike was the only one who wanted to get cold and wet.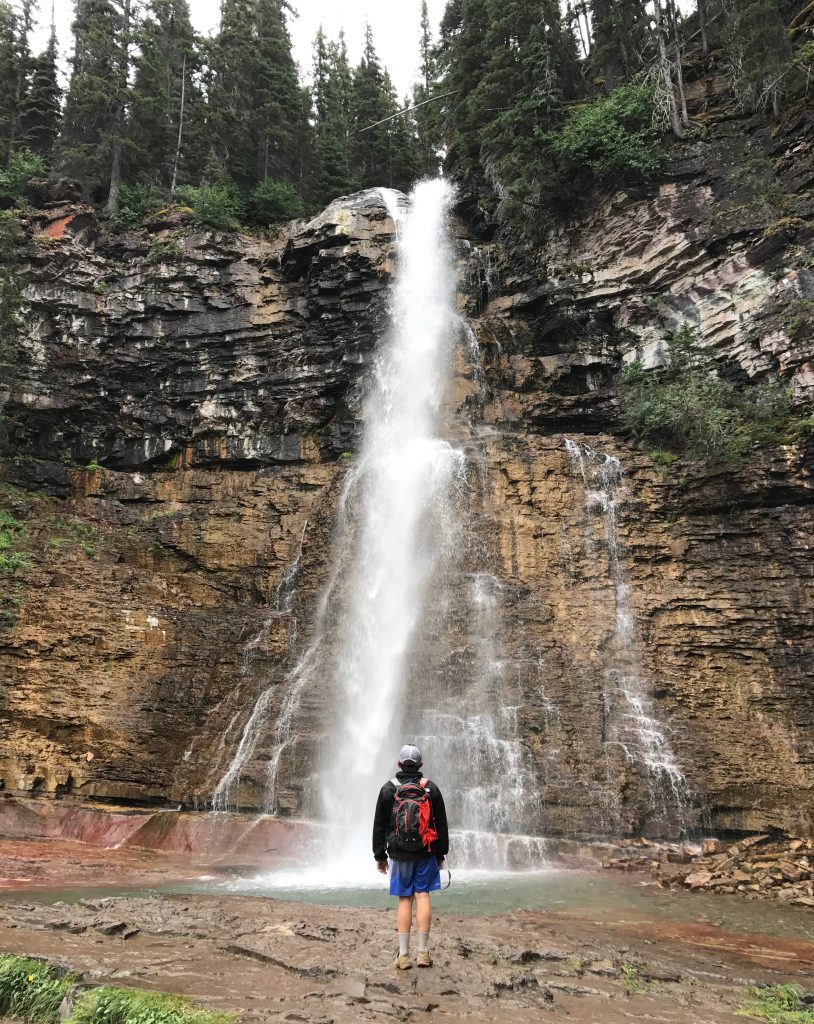 virginia falls selfie.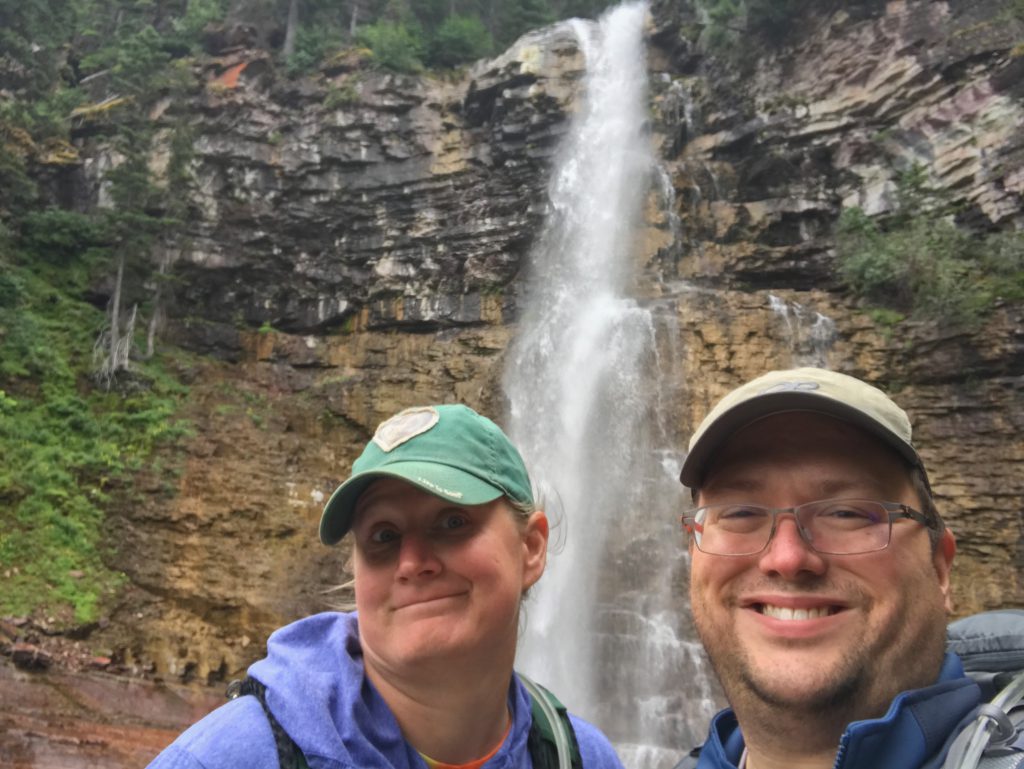 the pool empties into another series of falls and pools and cool areas to hang out, so we wandered around a bit.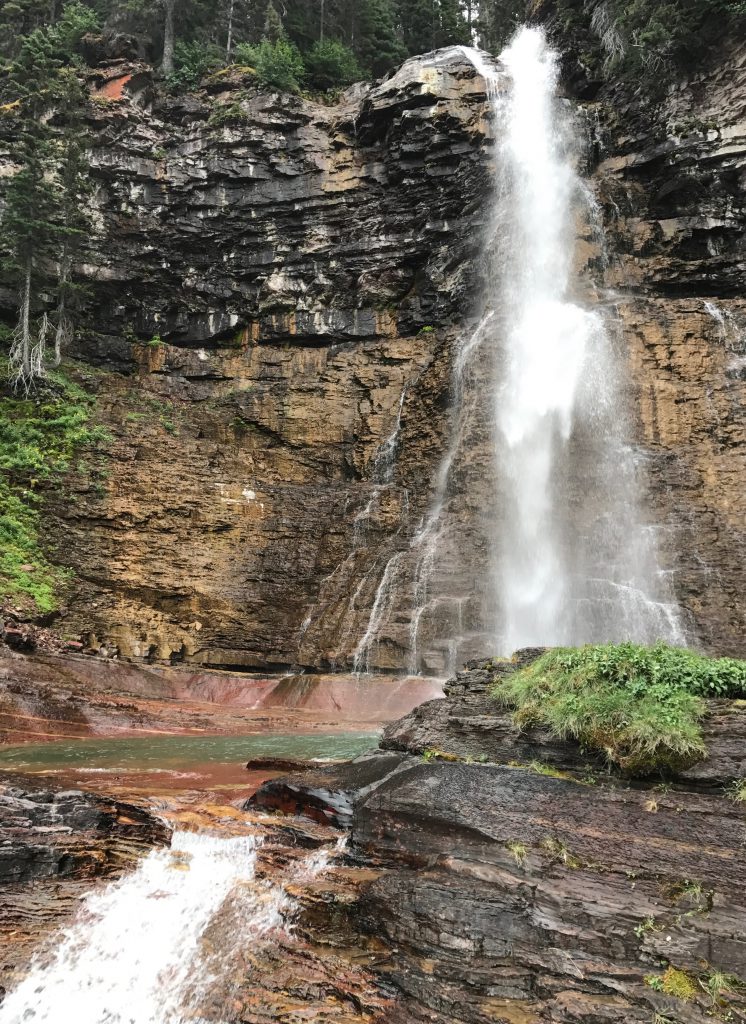 the kids never turn down a chance to hop around on a bunch of treacherous boulders.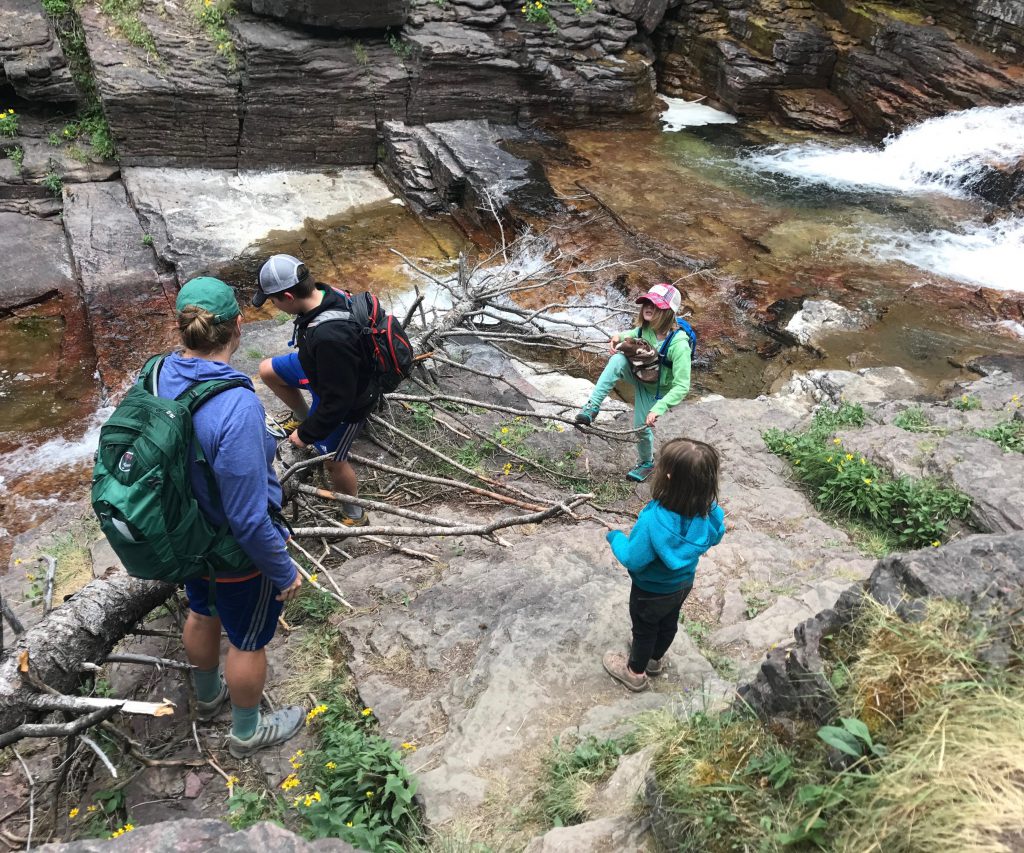 they found this rock, jutting over the water flow. they had high hopes of hopping over the water from it, but quickly realized that was probably above their pay grade. except hazel, who was furious that we wouldn't let her.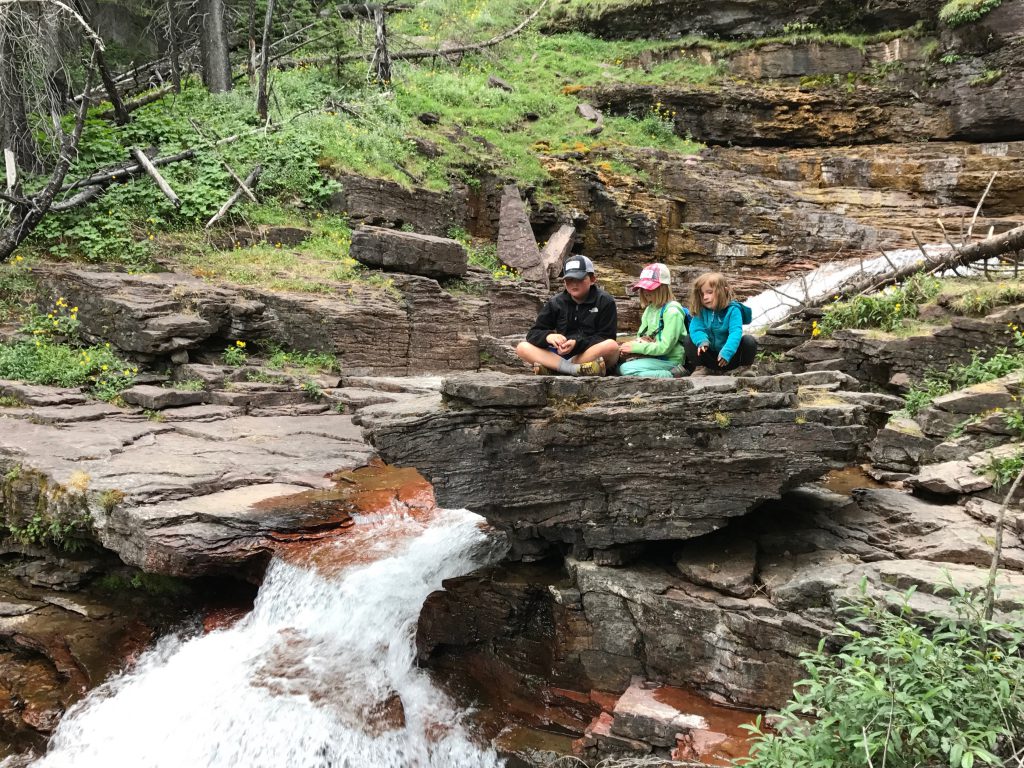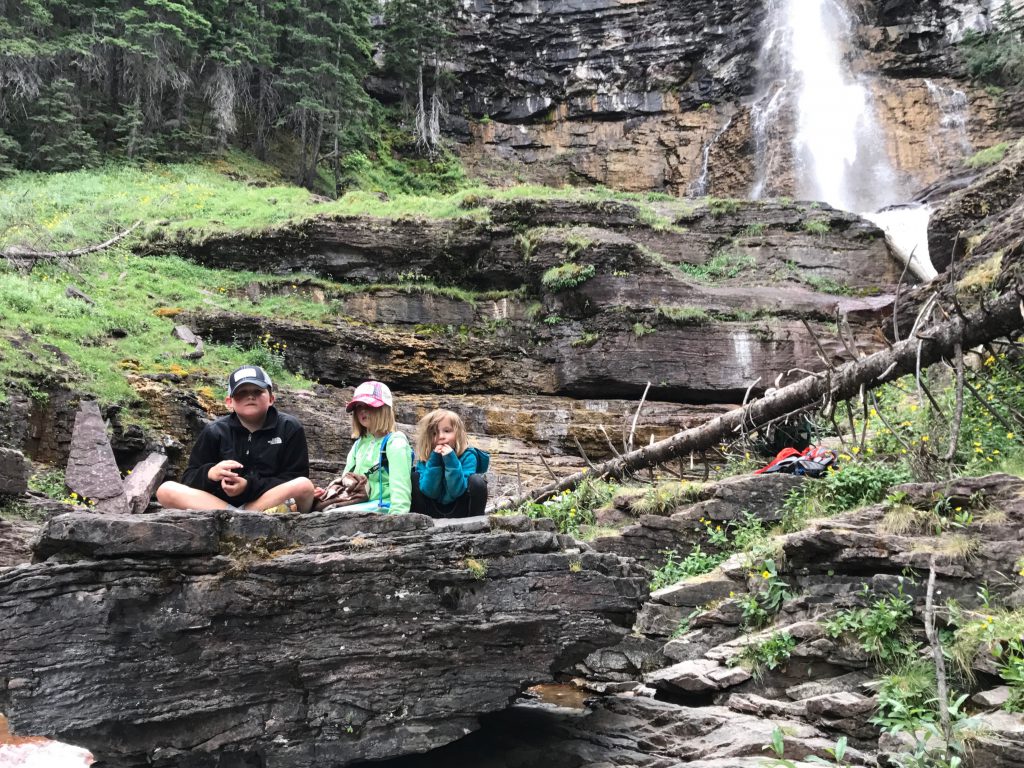 we found a safer rock hopping area.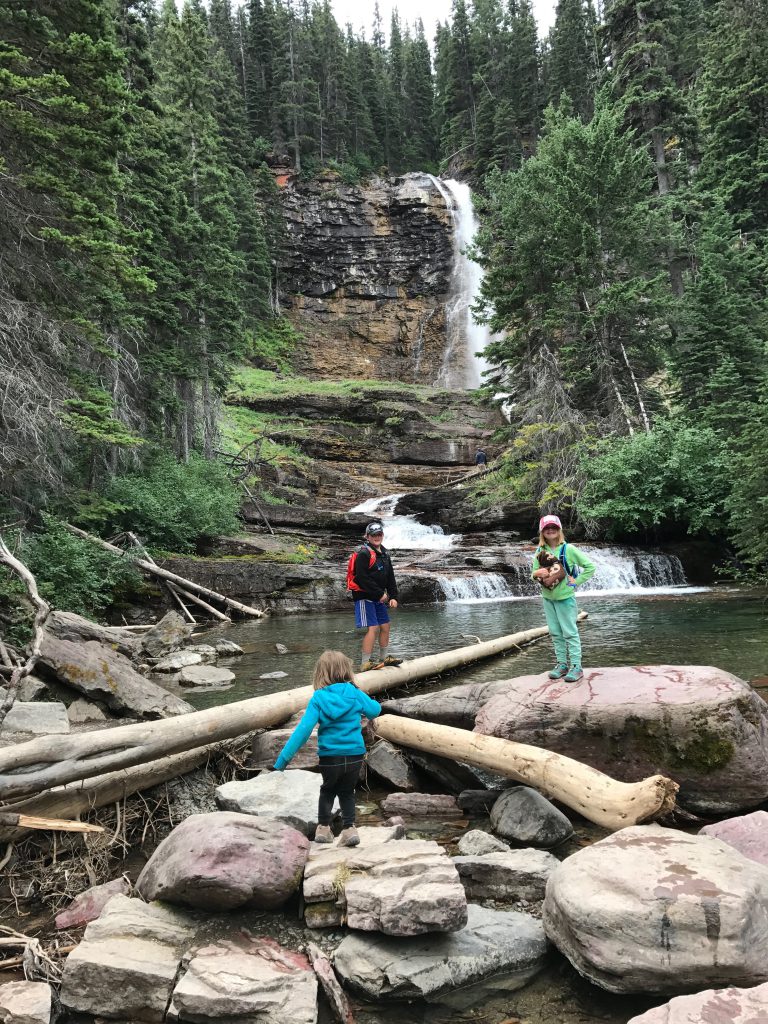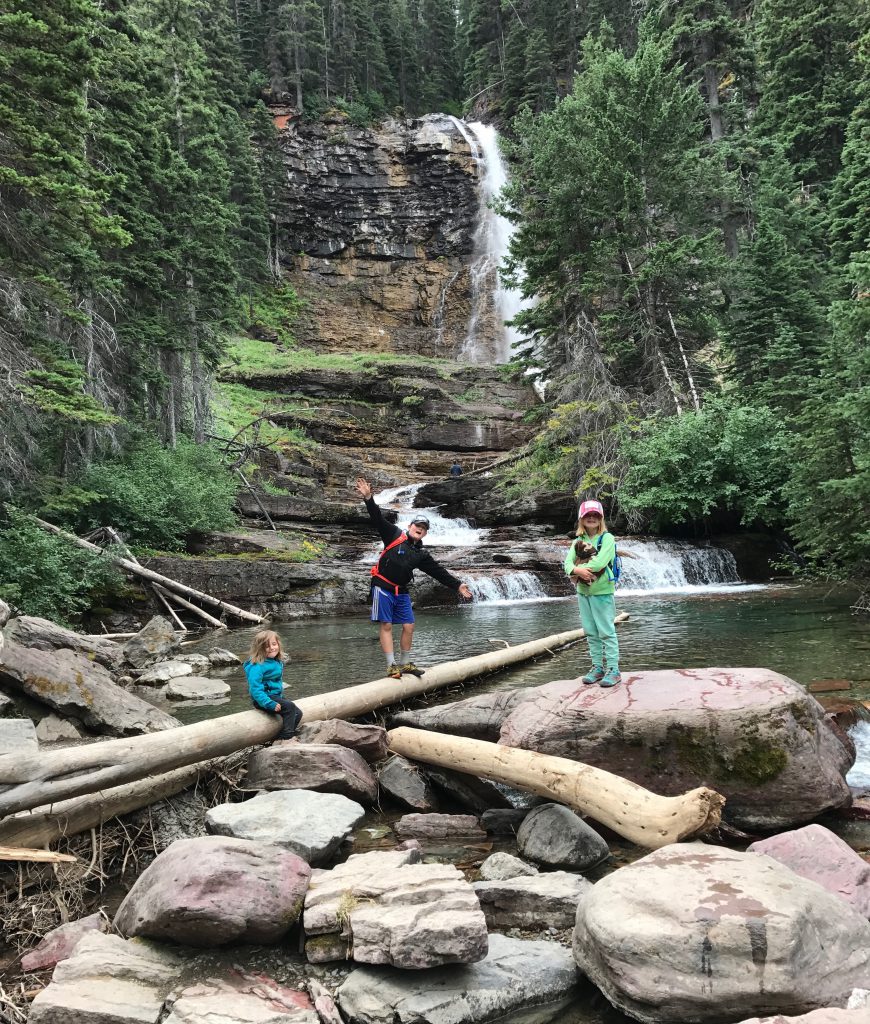 eventually, we trudged back to the start. the hike back was sort of miserable. it seemed longer than the hike in. and the burned out forest and foggy skies were even less appealing the second time around. hazel kept falling and was a total mess by the time we were done.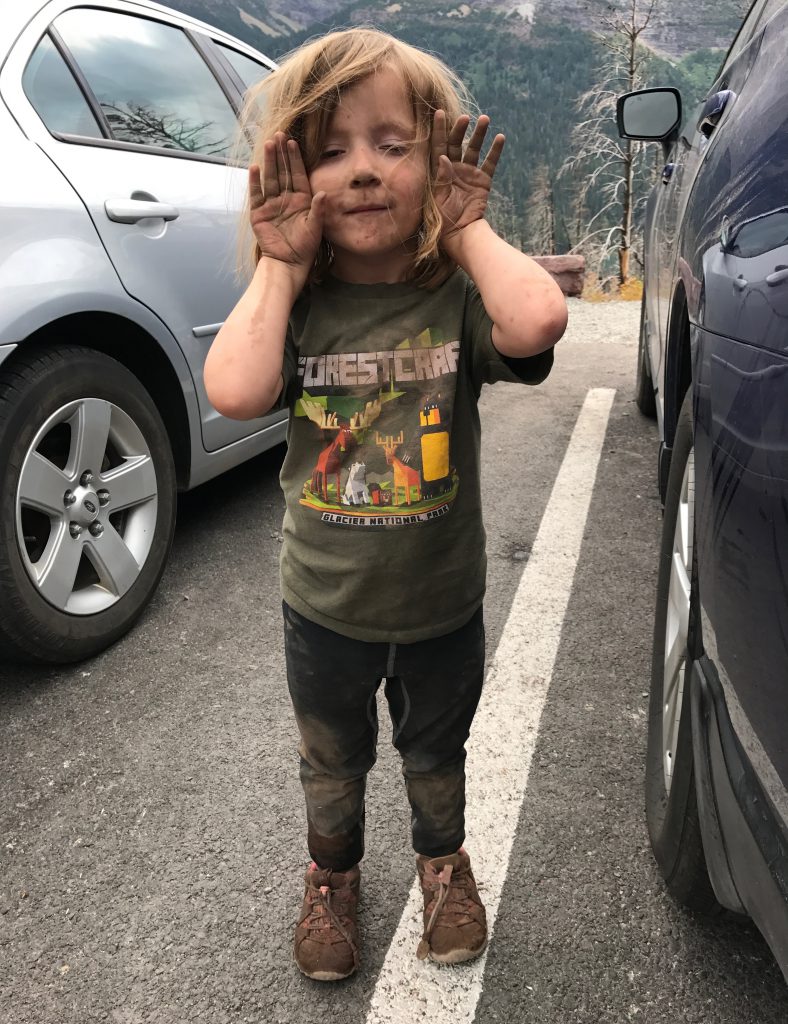 so, altogether we hiked about 4 miles. and no lidkids required being carried!
and a lovely last day to our trip.