as soon as we knew we were coming to zion, i started contemplating one of the park's most epic hikes. i had seen so many pictures and heard tales of folks who had successfully hiked angel's landing (and those who had turned back), and i KNEW that i would regret not giving it a try while we were here. it's basically a fin of rock jutting out, giving an epic panoramic of zion canyon. here's a shot i stole from google earth.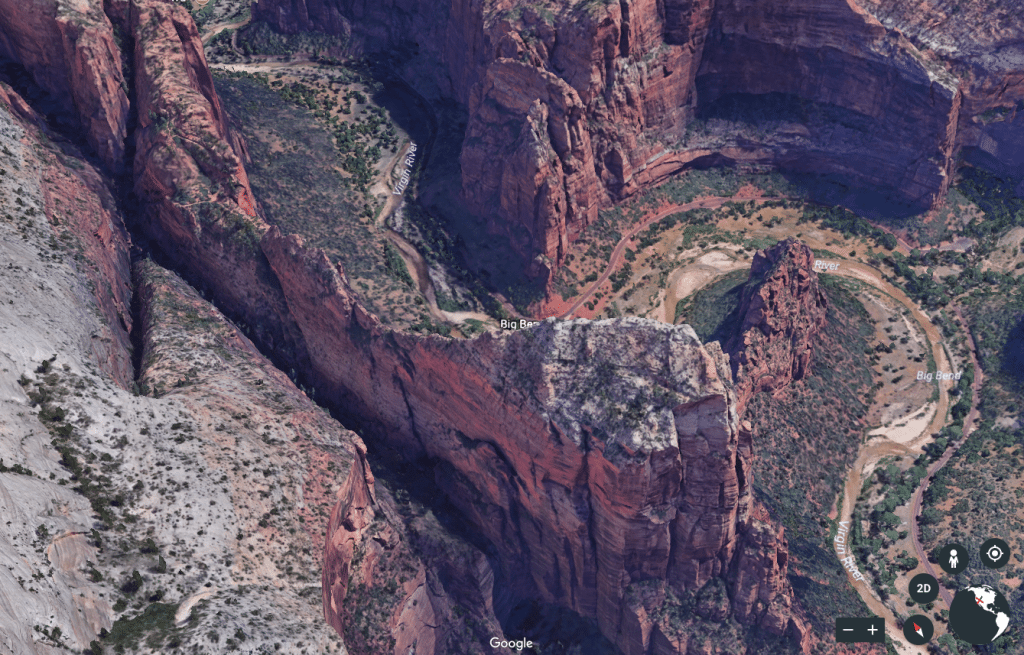 after chatting with derek and picking out the best day for me to attempt it without kids, i was still super nervous and pretty sure i would chicken out. but, when my alarm went off, i forged ahead, off to the visitor center to catch the shuttle and hopefully beat some of the crowds.
even as i started out, i wasn't sure i was going to complete the hike. i planned on making a game time decision at scout's landing, which is about 1/2 mile from the top. there was no one else on the trail with me, so i tried to soak in the beauty, but it was hard to not think about the task ahead.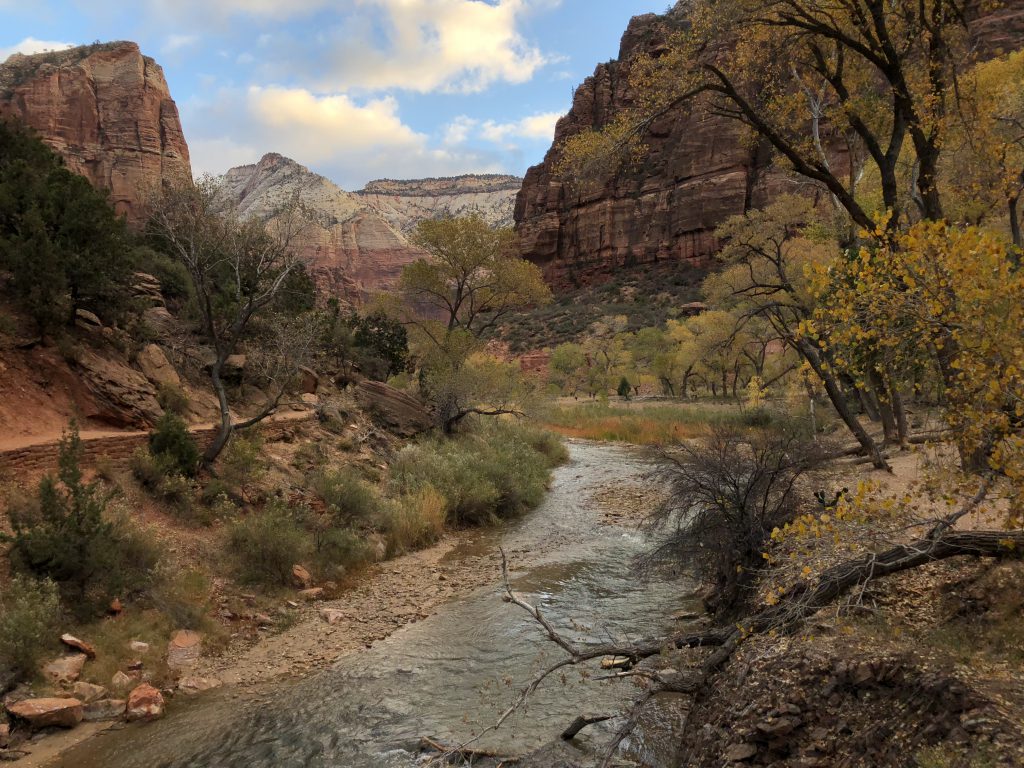 if all went well, i would be at the top of this in a couple of hours. eek.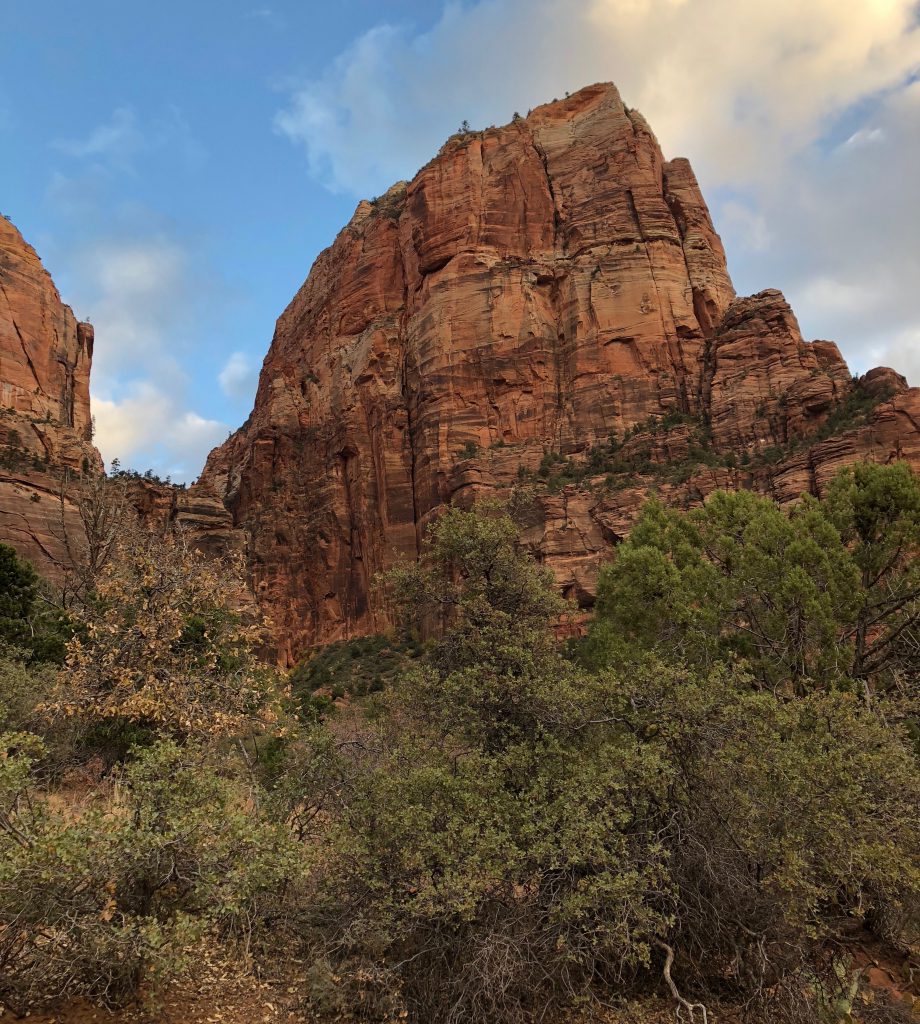 the delightful, easy stroll along the river quickly turned into a constant ascent, giving some decent views of the canyon behind me.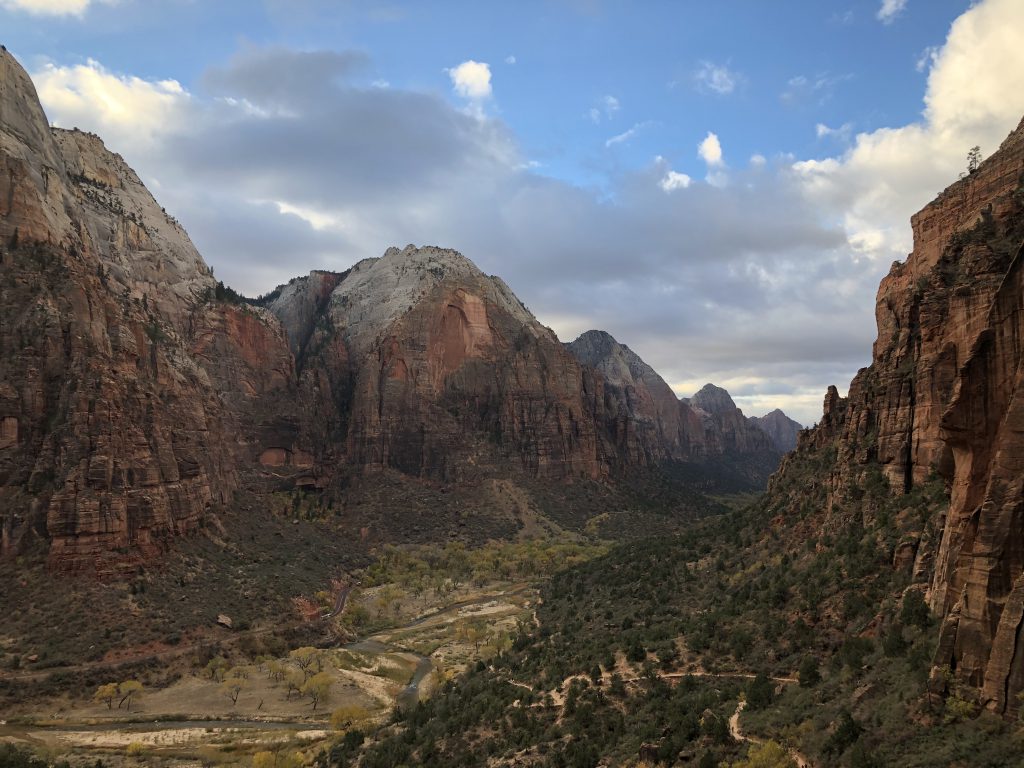 then the trail turns from the main canyon into a tiny little sliver of a canyon. still ascending. already my legs were a little tired, so stopping to take pictures of the scenery provided an excellent excuse to rest.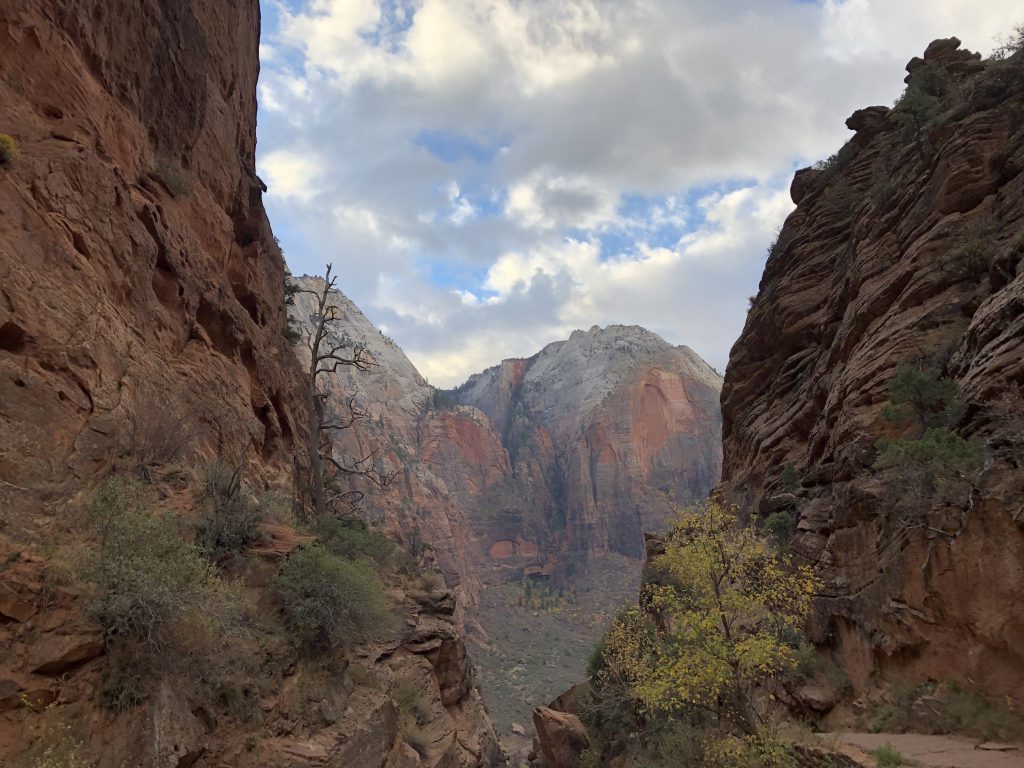 i played leap frog with a few folks that caught up to me as i huffed and puffed up the switchbacks. the first set wasn't too bad. the second set, walter's wiggles, named after a former park superintendent who put them in, were intense. i took this shot before i went back down them on the return trip (spoiler alert: i lived).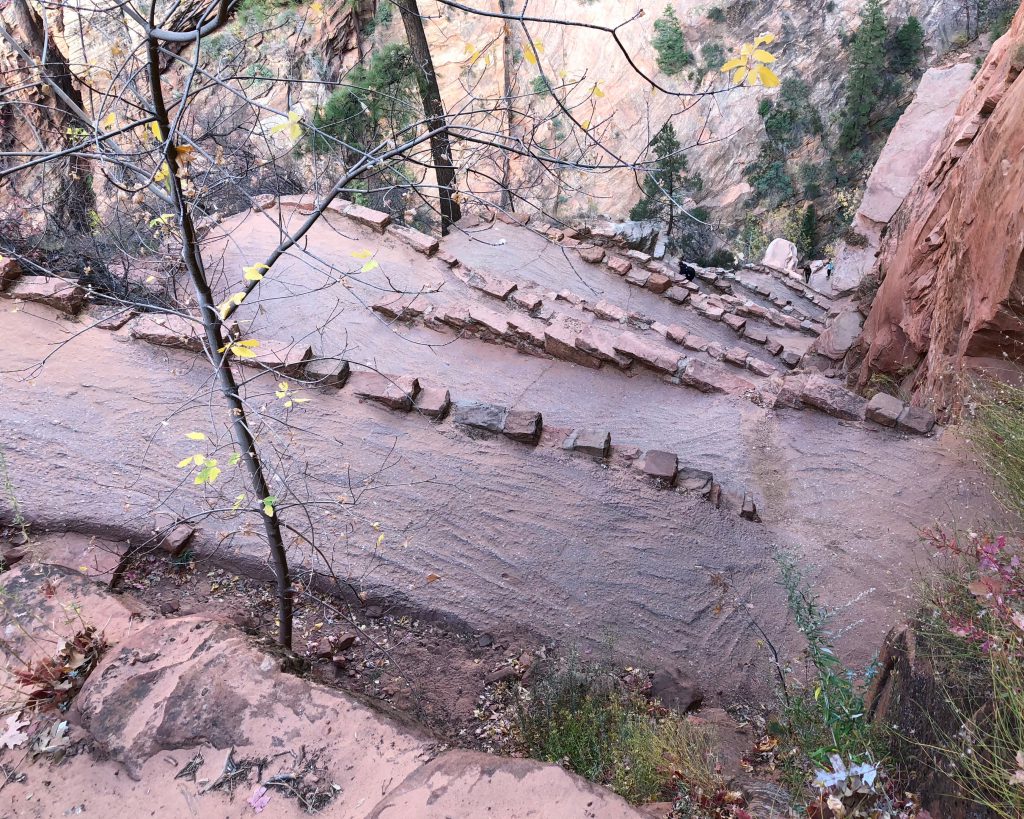 and i stole this picture from the internet to give a better idea of the elevation change.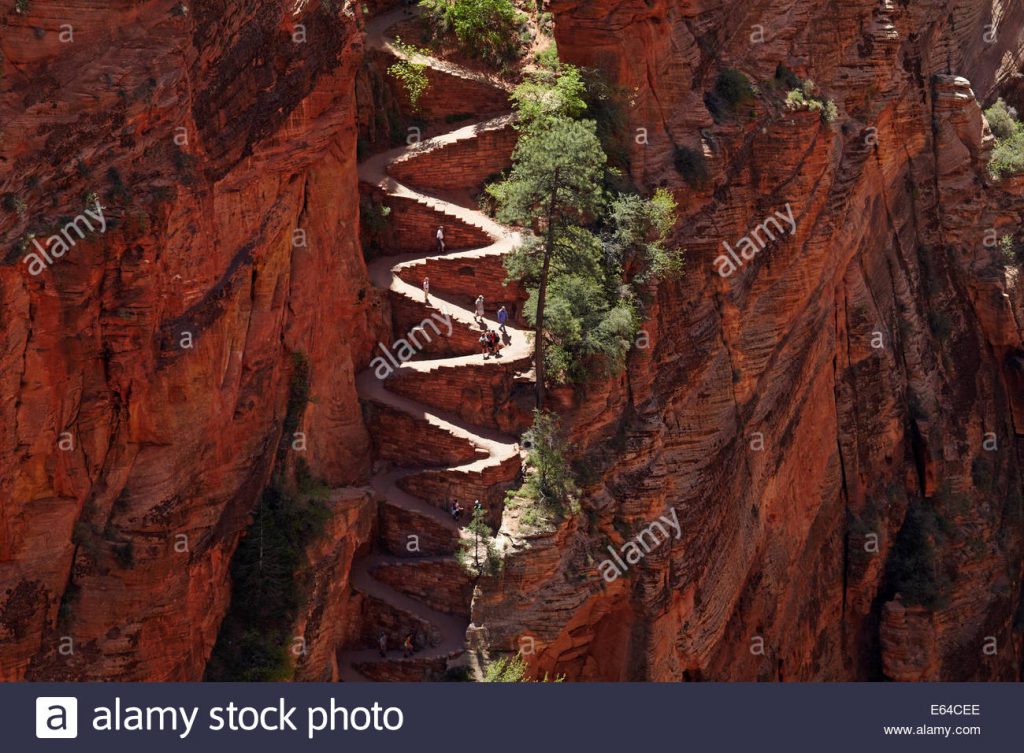 finally. i arrived at scout's landing. there were several other hikers milling around, mentally preparing for the final push. i still wasn't sure what i was going to do, but i stopped to talk with a couple who i assumed had already gone and come back. they said that the first bit wasn't so bad and that i should at least try that, but they had turned back when they got to the base of the spine looking straight up to angel's landing.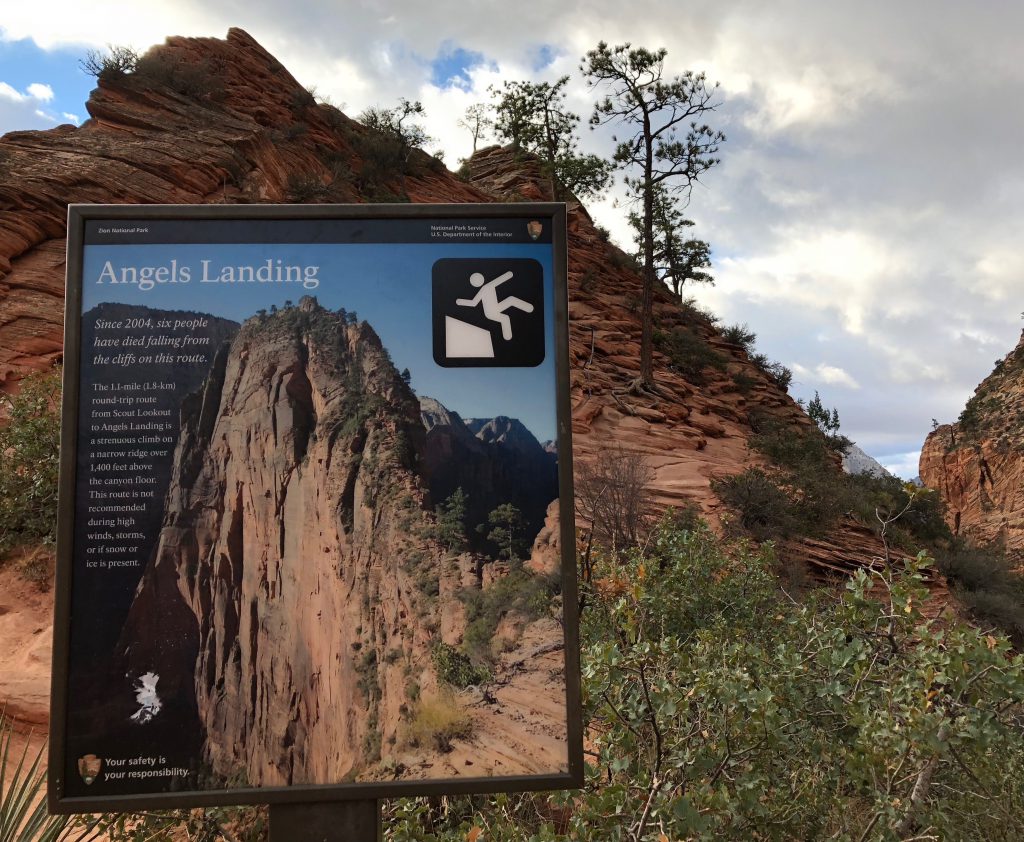 i took their advice and attempted the first part. it wasn't so bad except that there were enough people that it got congested here and there.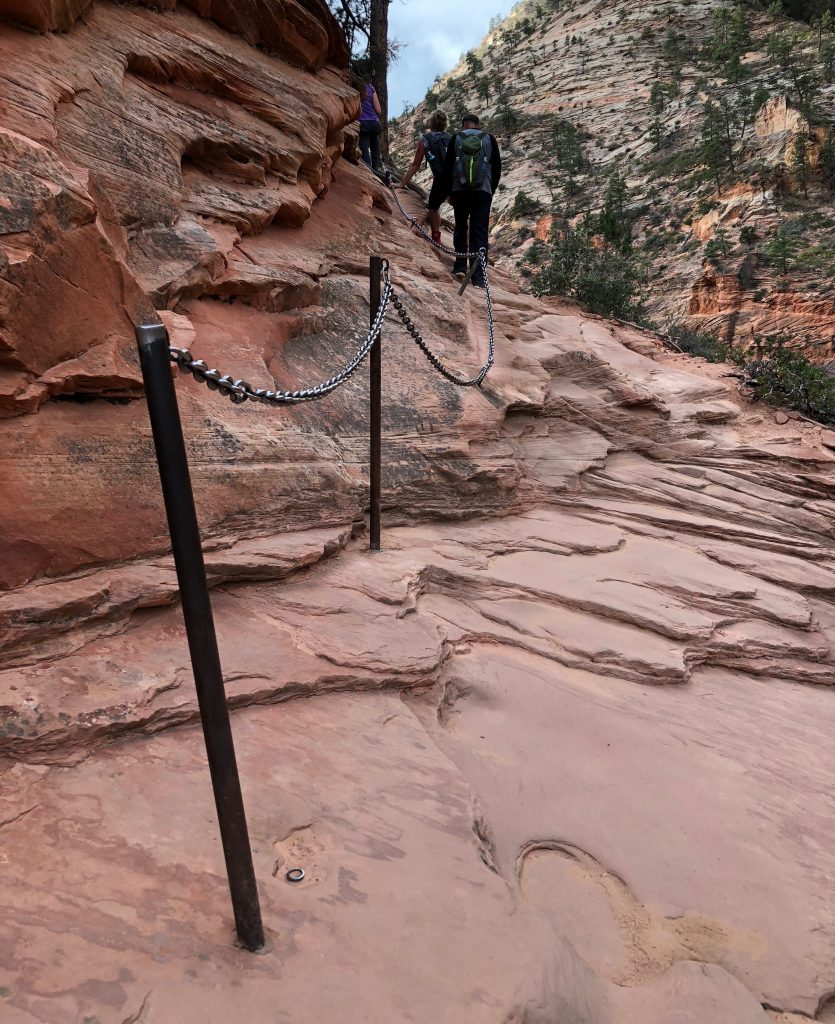 then, it was do or die time. i contemplated for a moment.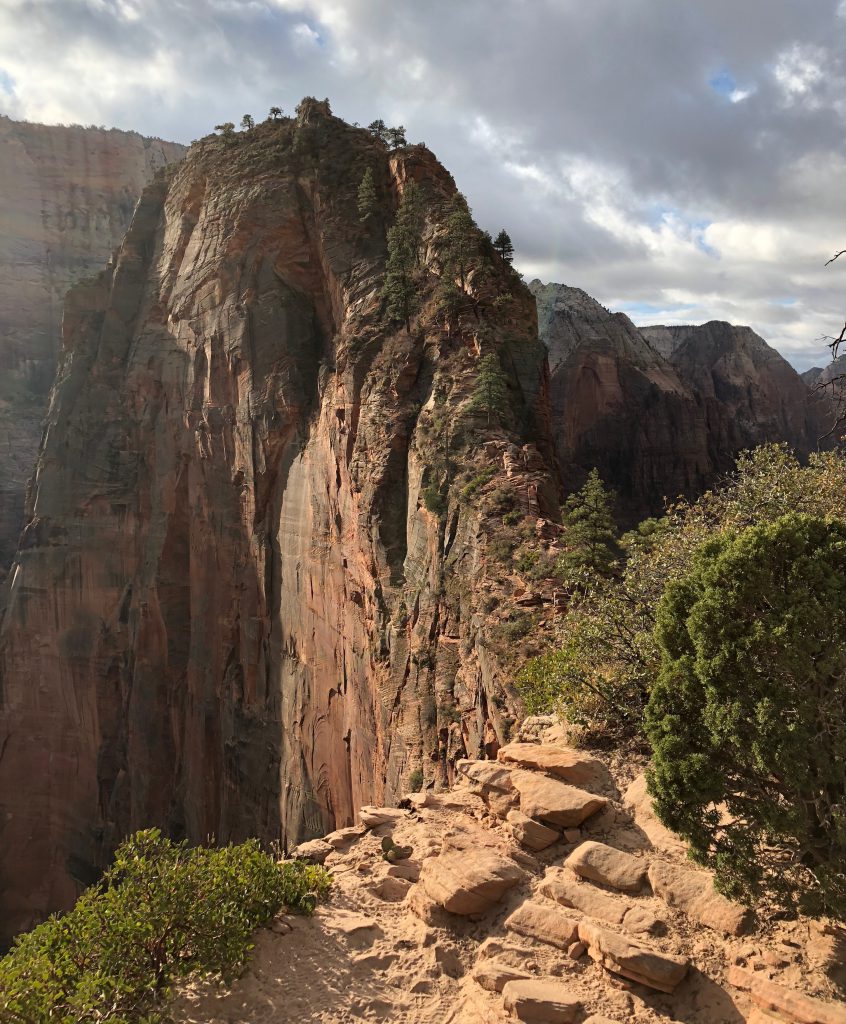 but, i had already come so far. something like 1500 feet. i couldn't turn back. i decided to just start and i could turn around at any point and head back if it became too much.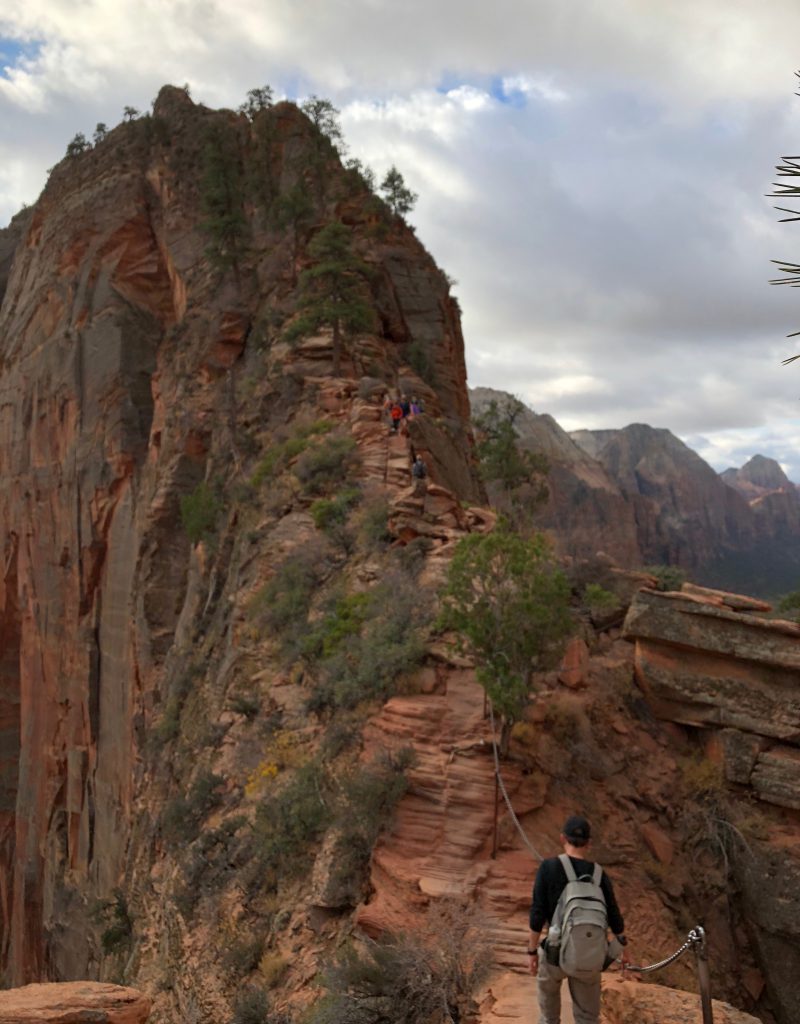 the views were crazy. i tried to look only out. not down.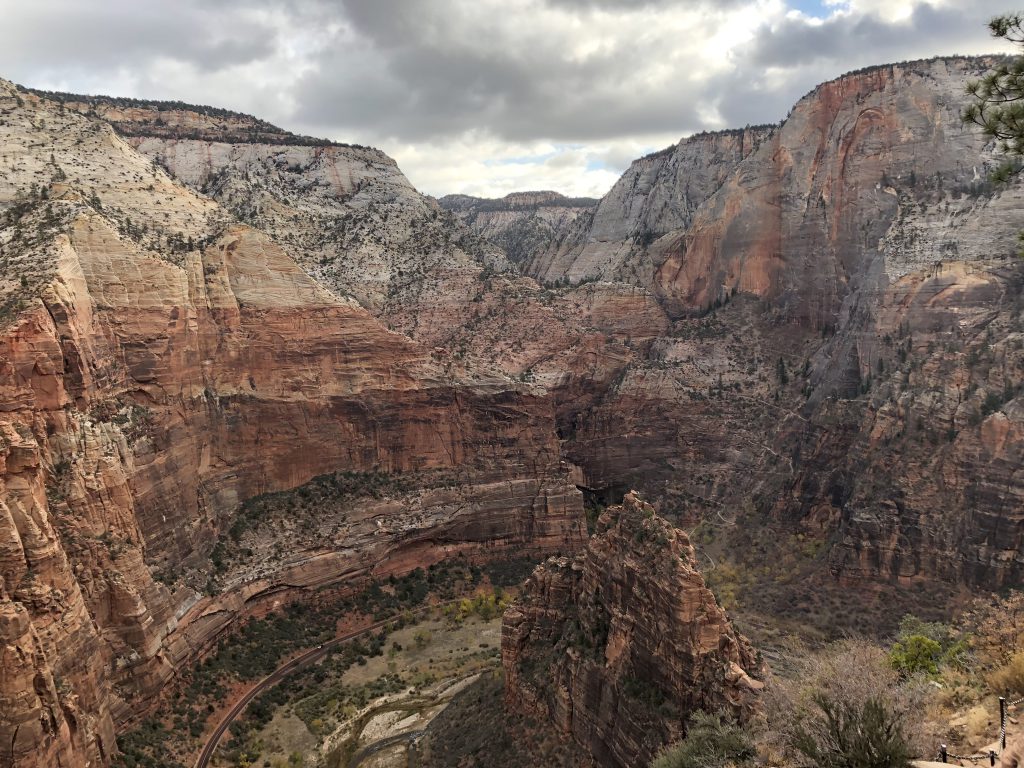 the climbs were intense. and i was pretty tired. but i had folks around me, providing peer pressure, so i pressed on.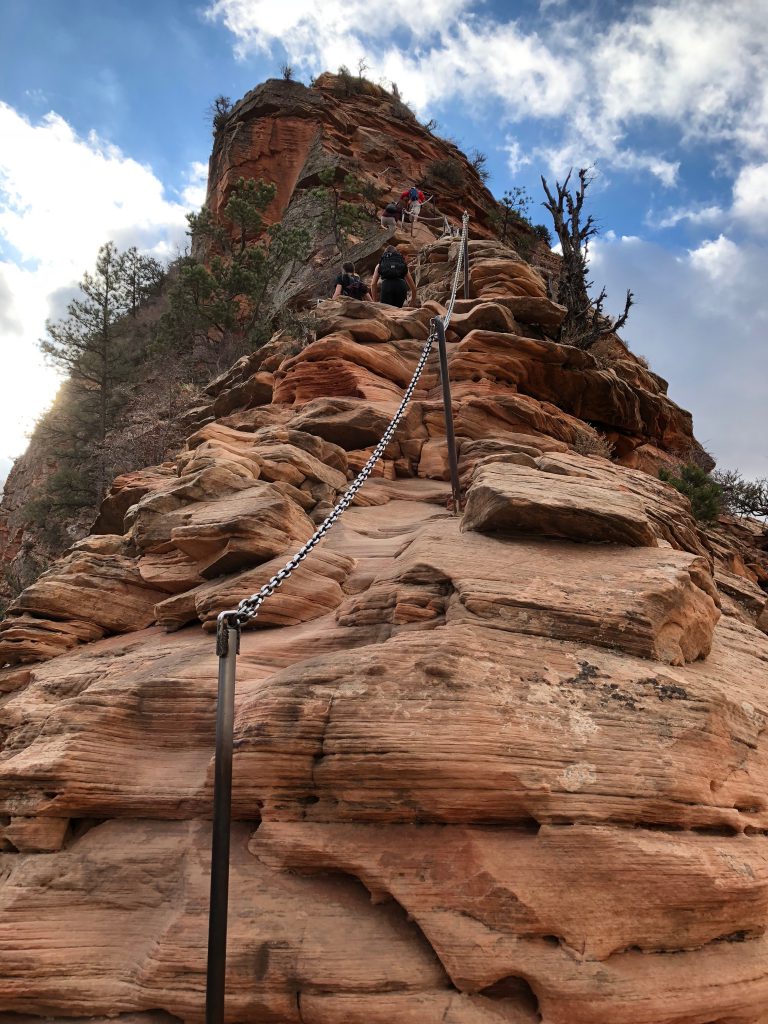 the feeling of arriving at the top was pretty amazing. even then, i had a slight, FLAT stroll out to the the actual landing of angel's landing.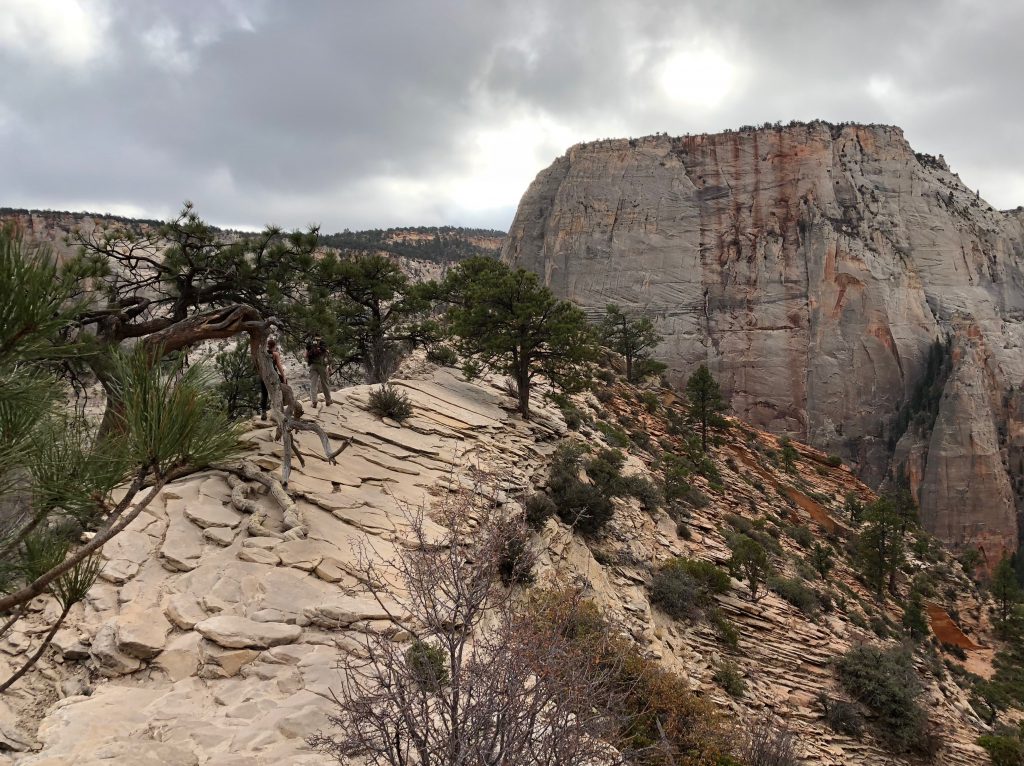 and then i was there. in a place named because "only angel's could land there". there were 8-10 other folks up there with me, all of us taking a million pictures to document our conquest. this is the view south into the canyon.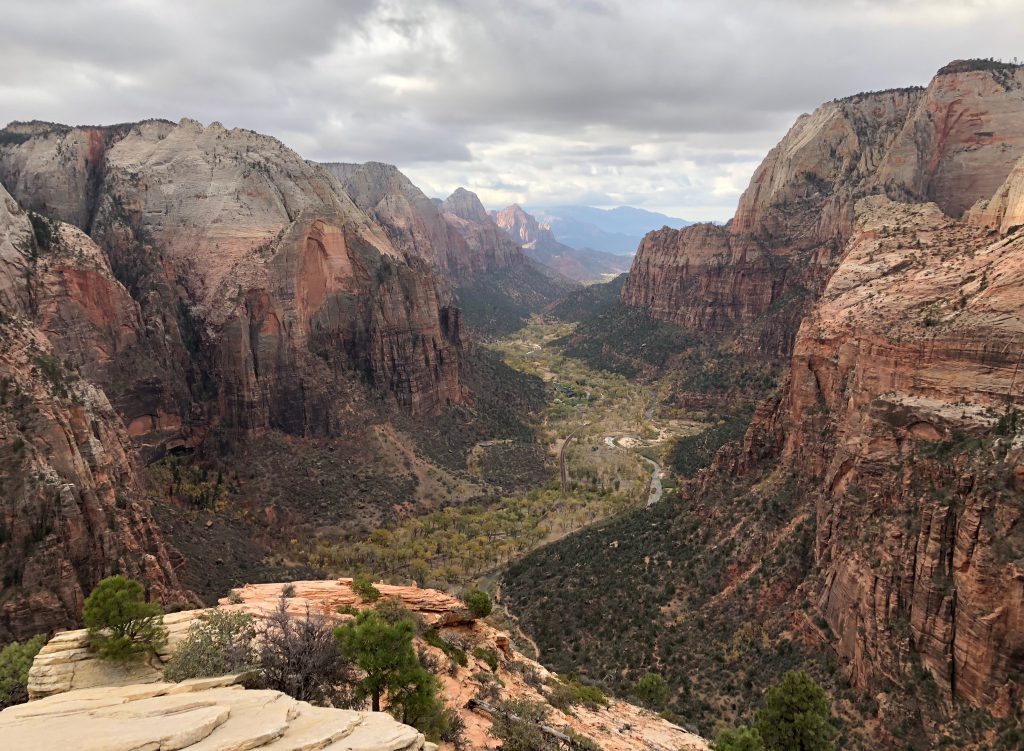 one of my leapfrog hiking friends took this picture for me.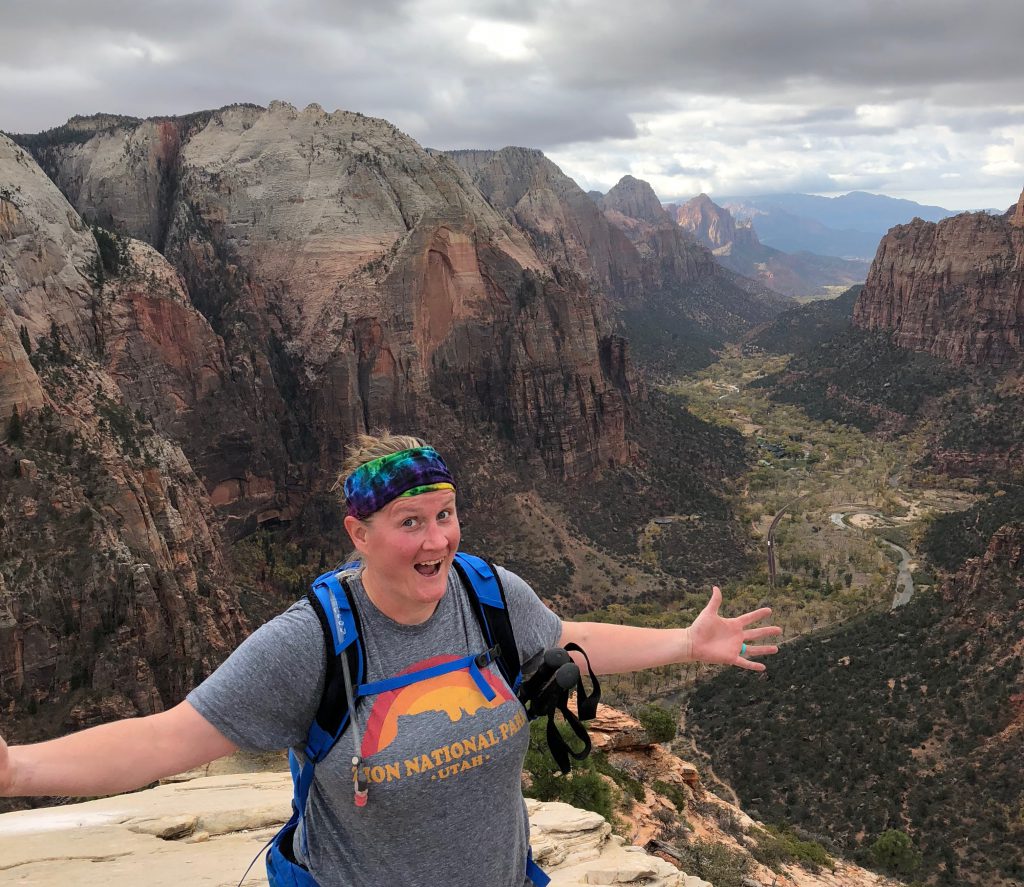 the view to the north. the colors are amazing. i had assumed that everytime someone posted a pic with these colors that they were using a filter. now i know zion is just super awesome.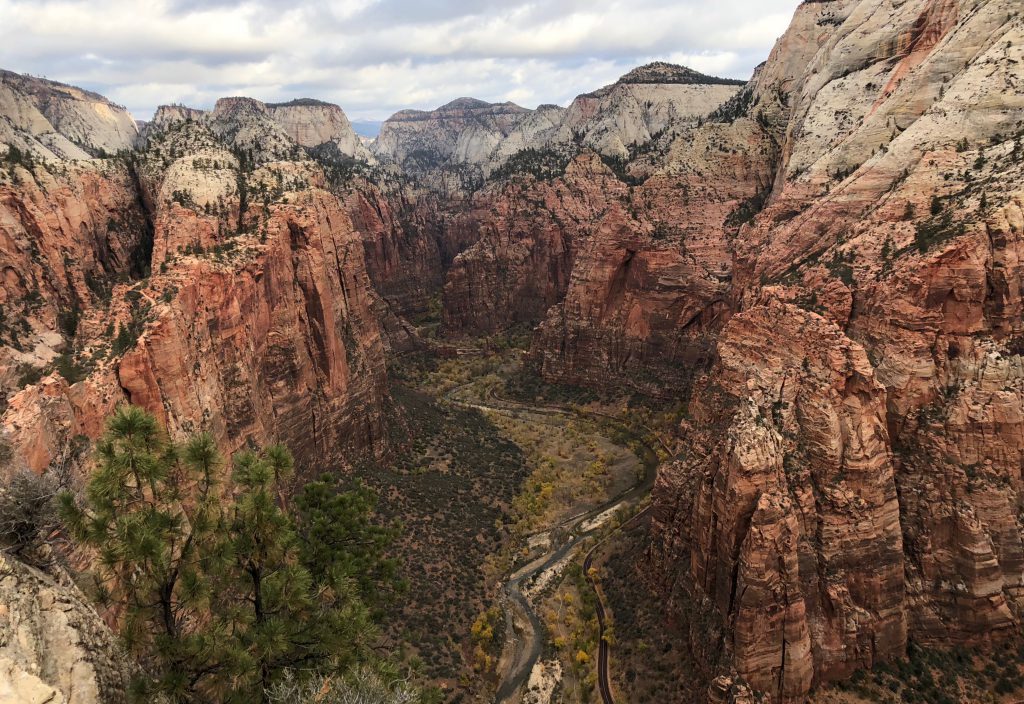 selfie with zion awesomeness.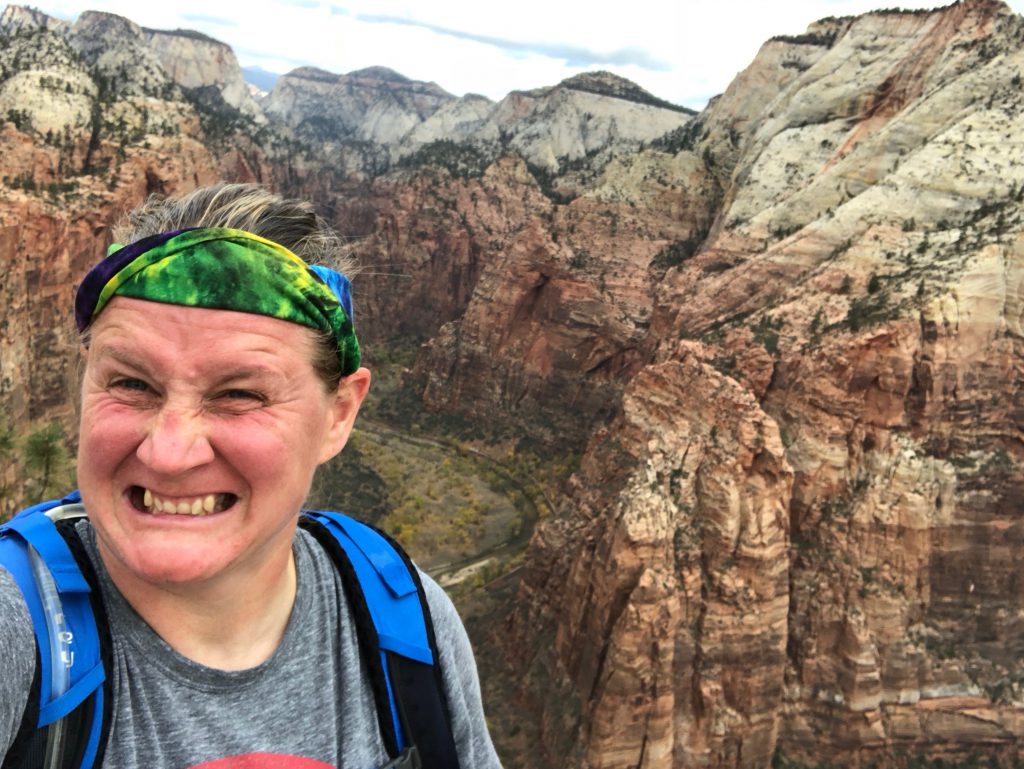 one more. i'm not sorry. (side note: when i got to the top, i suddenly had a cell signal, so i got a bunch of texts, including two from the kids telling me "don't die mom!" and one from my mom asking me why i couldn't just ride a rollercoaster or something.)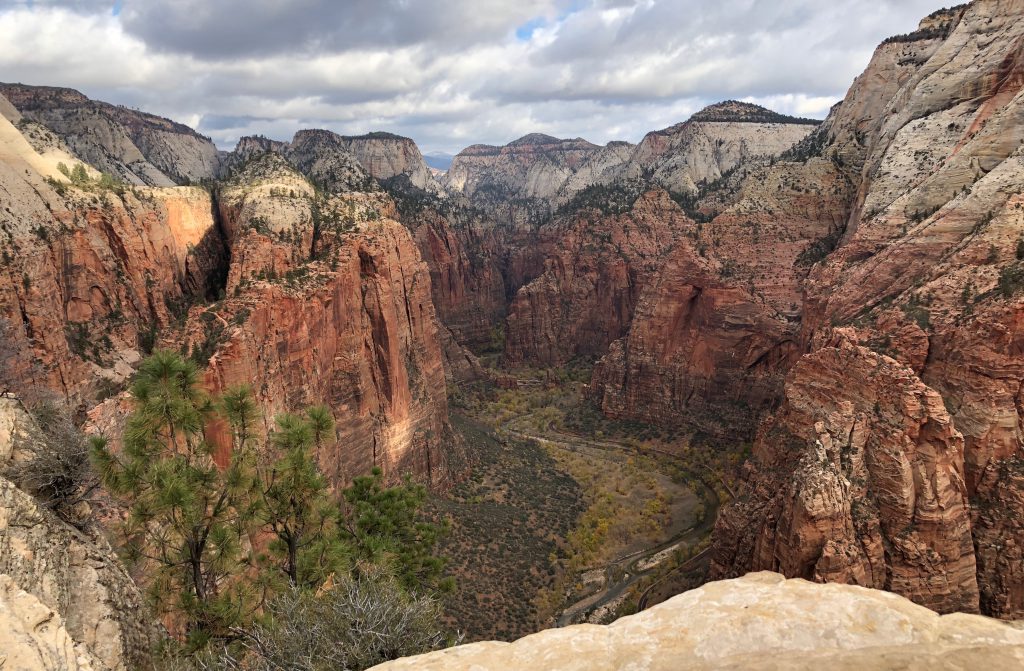 another set of hikers took this pic of me, and i'm not sure why but i'm blinking in all of the shots they took. or maybe i was just too tired to keep my eyes open.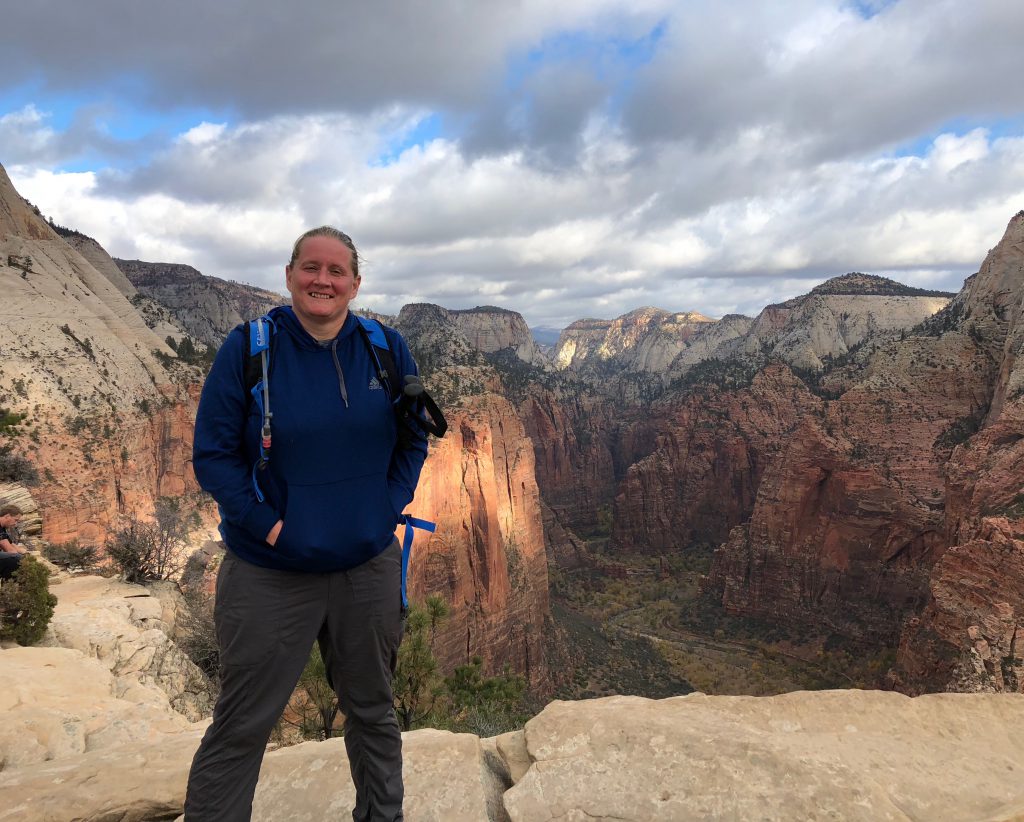 then, it was time to head back down. all the way up, i was thinking about how scary going down would be. on the way up, you just see your feet and the rocks in front of you. on the way down, you can't not see the drop offs and scary terrain. i had forgotten to use the go pro on the way up, so i put it on for the way down, but didn't have it pointing right, so most of the footage is my feet. i'm hoping to compile the best bits into a video later. but for now. here's some shots of the return trip.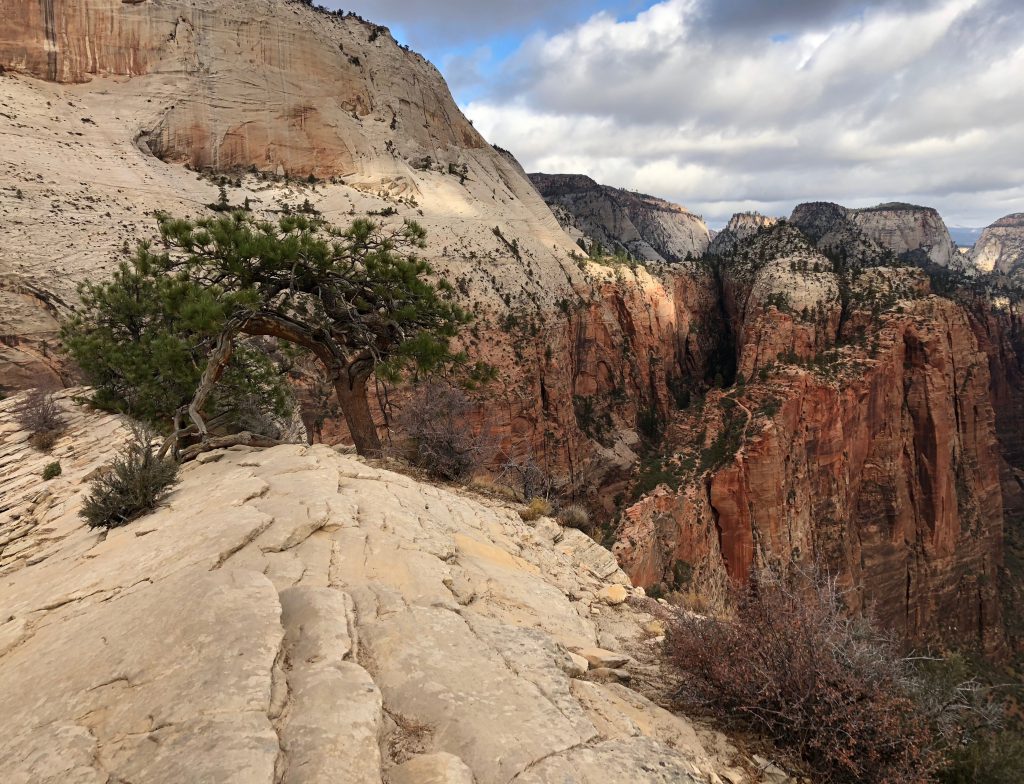 heading down to that slivery bit.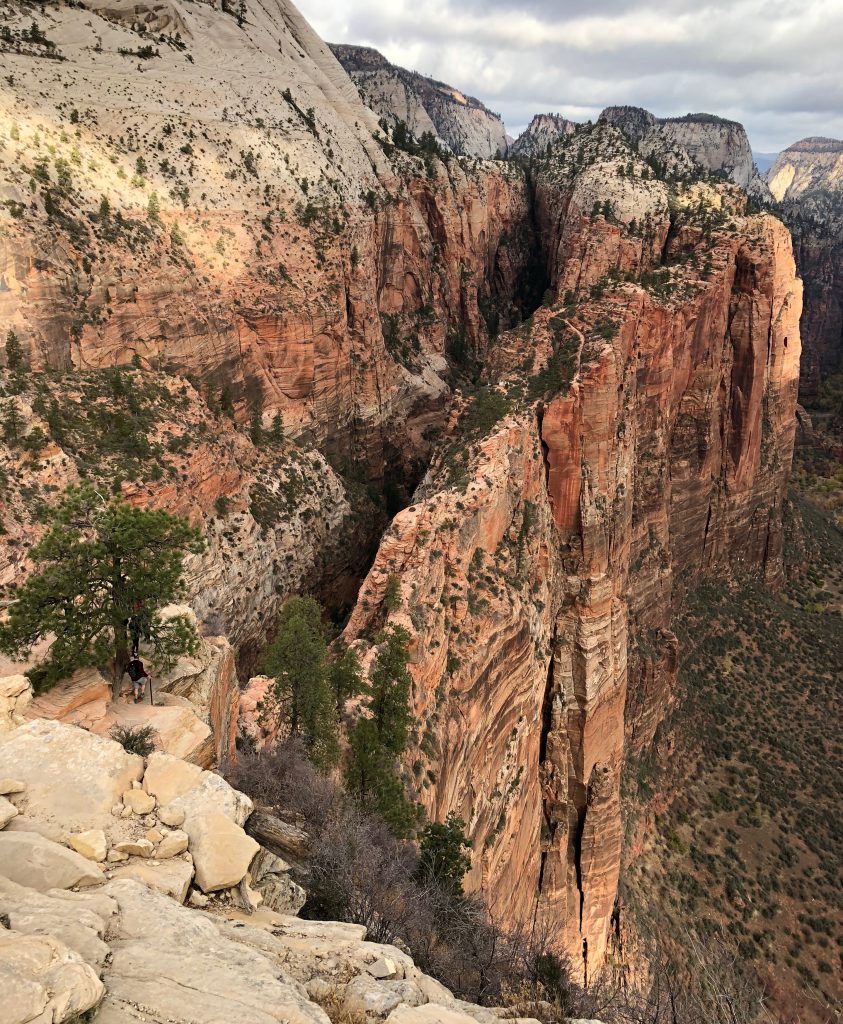 the chains weren't as helpful on the descent. some of the steps were so big, that i didn't want to just hold a wiggly chain and step off. i preferred the less glamorous method of sitting on my butt and scooting down, while holding the rock on both sides.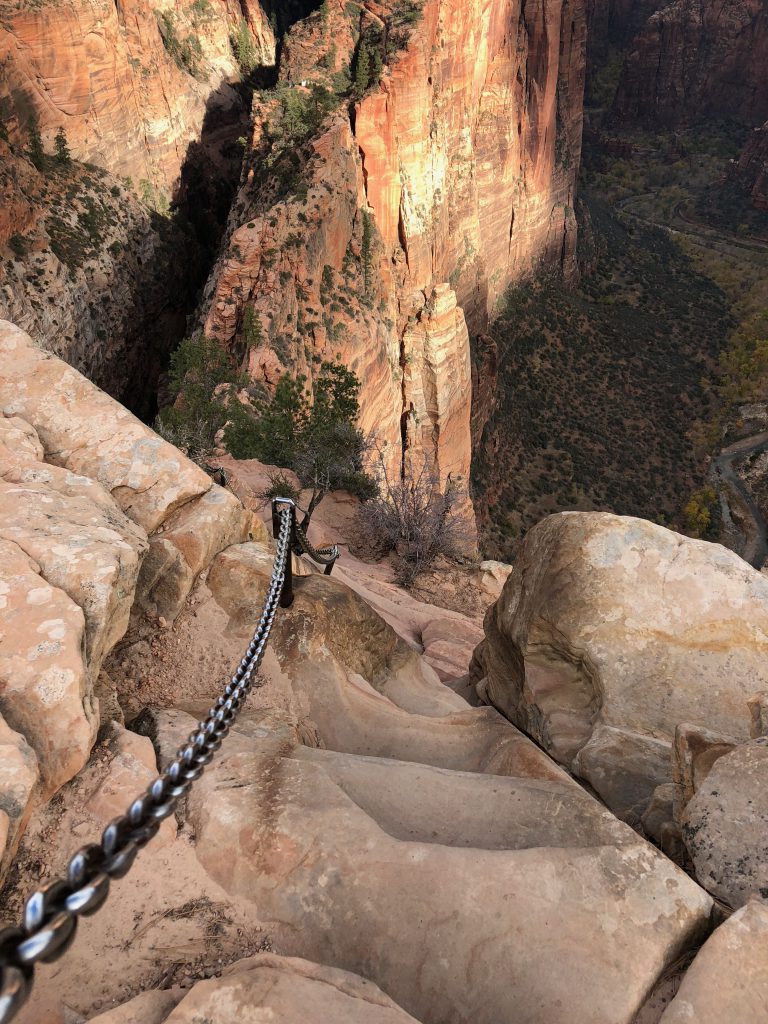 ugh. (it didn't help that my legs were like noodles and my knees were throbbing).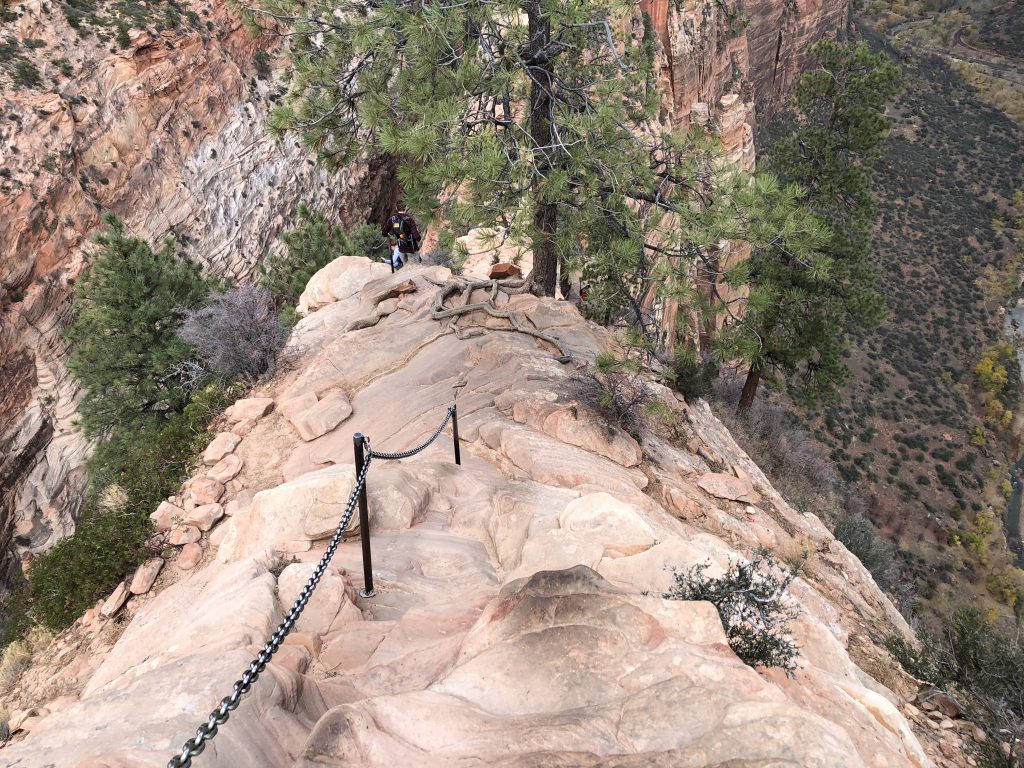 i can't tell you the amount of relief that settled over me when i realized the last part of the climb down was behind me. i wanted to kiss the ground. i had a quick snack and then started to make my way down the "easy" part. except it wasn't easy. the downhill never is. especially walter's wiggles. but, i met some nice fellow hikers to chat with and keep my mind off my knee (and then hip when i began to overcompensate). and then came some beautiful views, so that helps.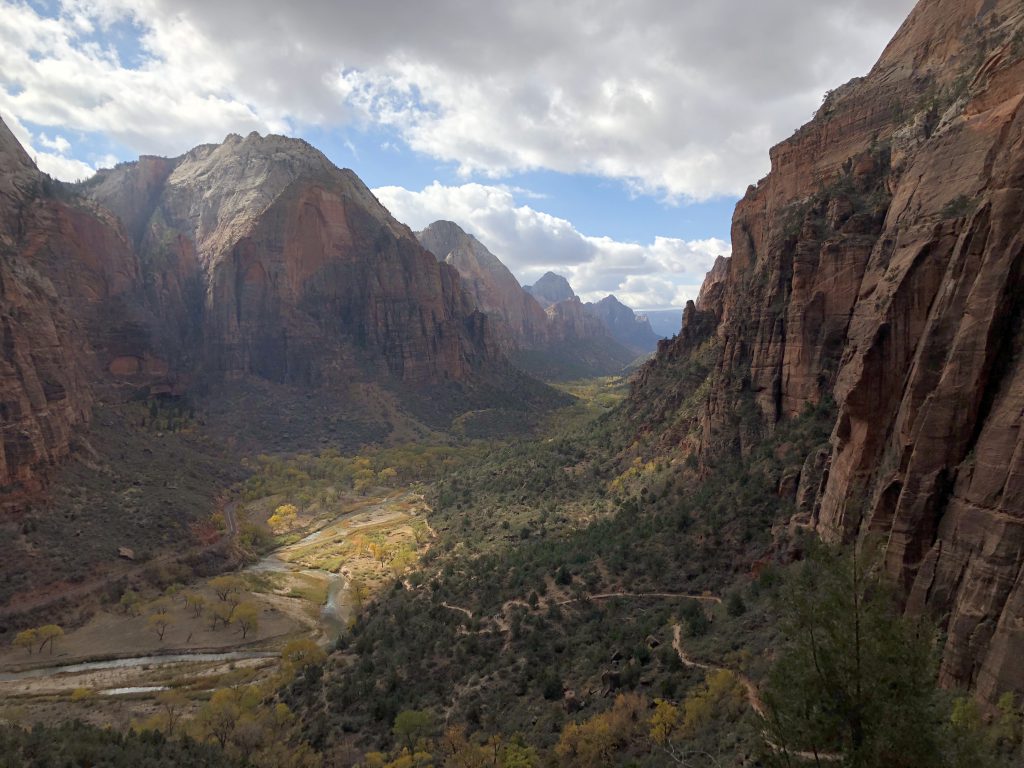 finally, i was back on the canyon floor. hooray! i survived!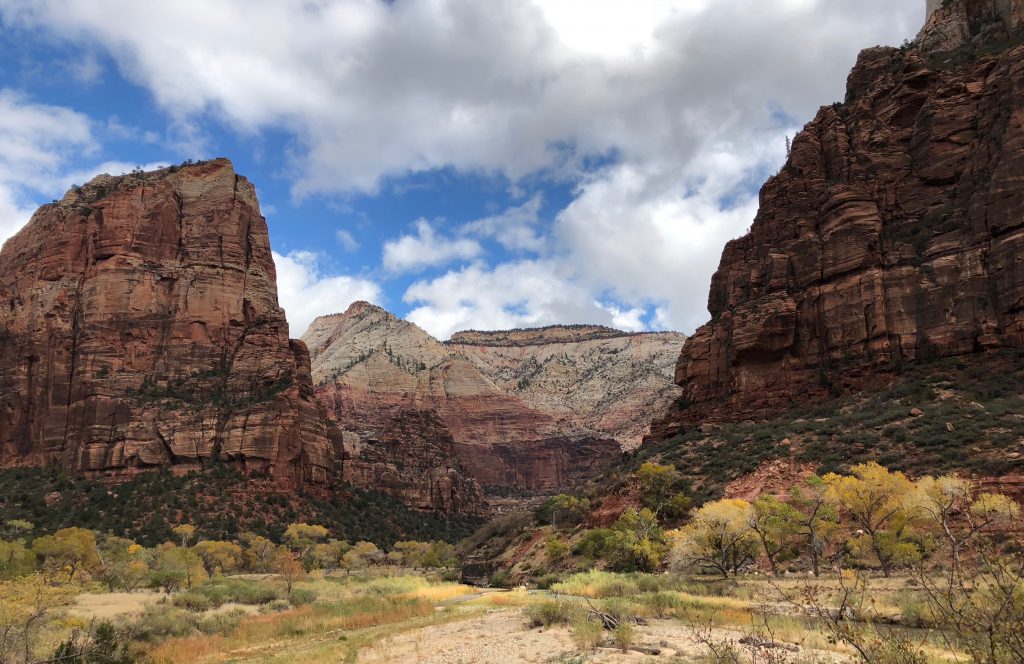 and then i hopped on the shuttle and it took me back to camp and my epic adventure was in the books!
edited to add a picture of the hike profile for anyone interested.