thornill broome campground is only about 10 minutes north of a spot we previously stayed in, leo carrillo state beach. after anna, hazel and i discovered some great sea caves at low tide on our last day there, we knew that we needed to go on another visit to explore them while we were at thornhill broome.
this time, i just took the two big kids. hazel is not a fan of the crashing waves, so i knew it would make for a stressful exploration. we came properly dressed to climb and investigate and get wet.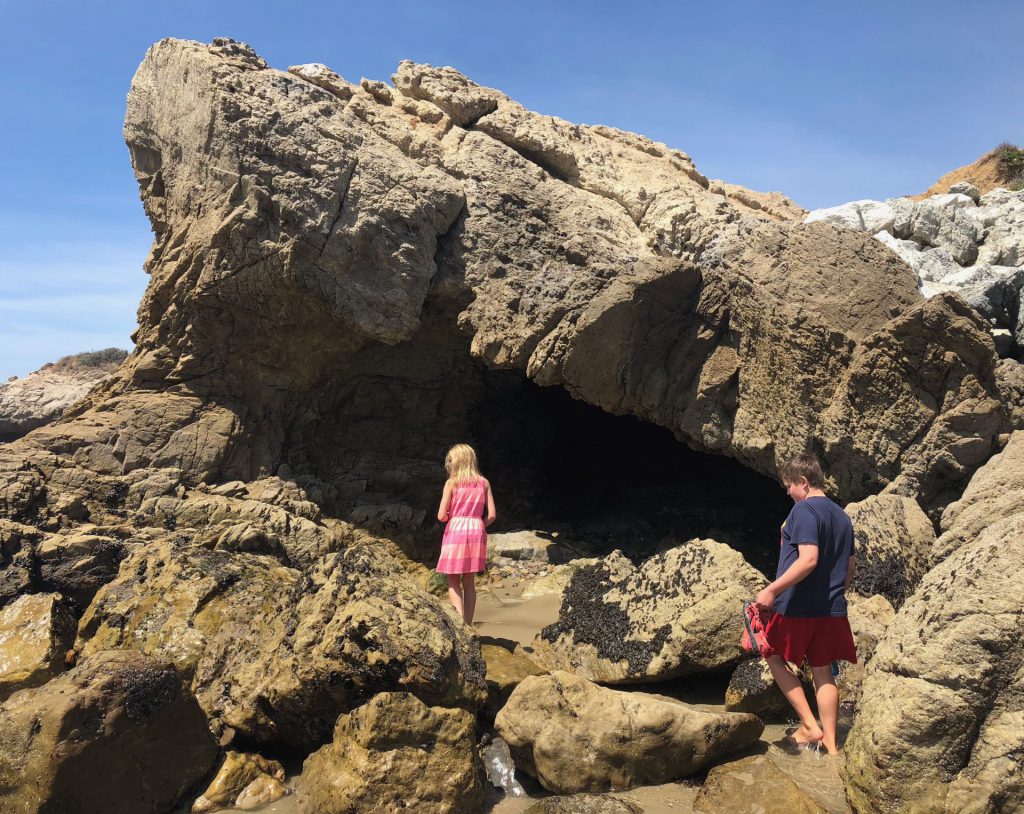 first cave (the one we already knew about).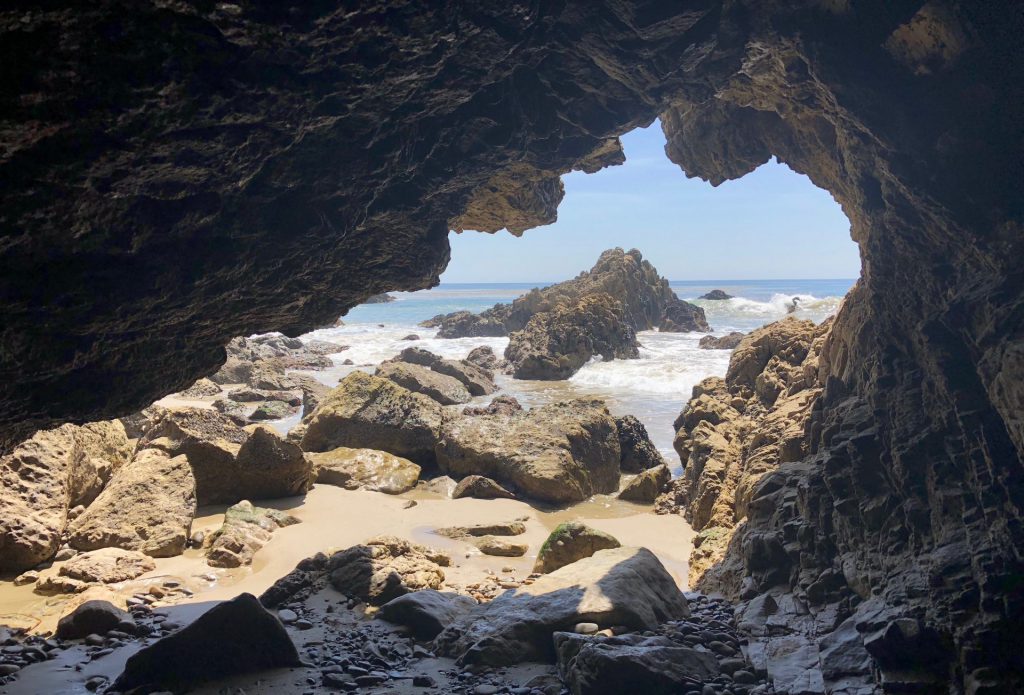 after you walk to the back of the first cave, there's a tiny hole to climb through, bringing you onto this open bit of pretty beach.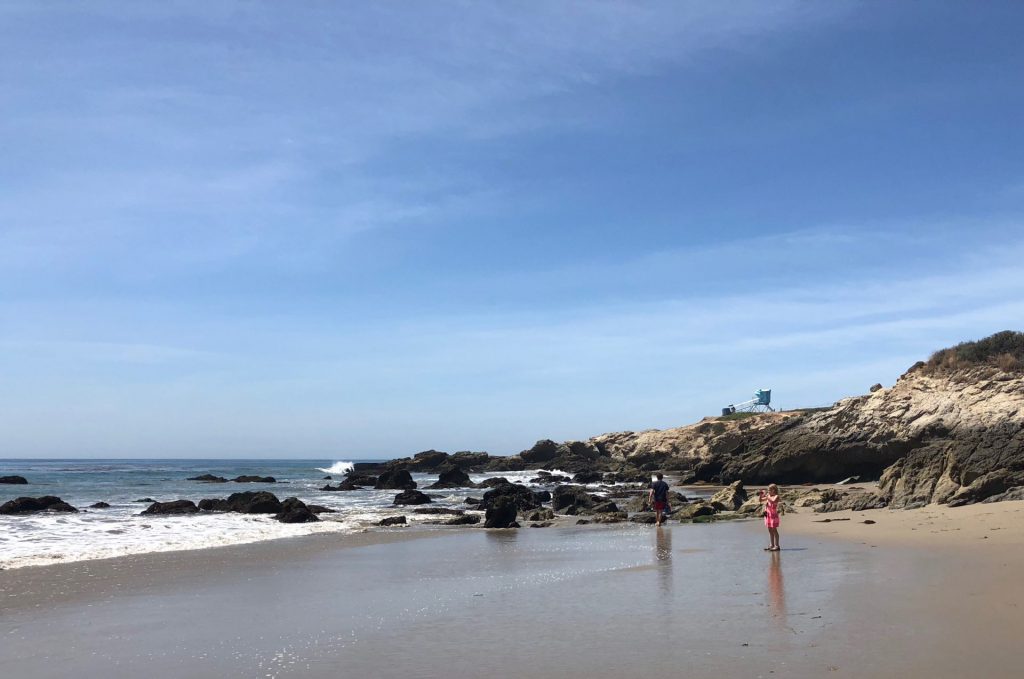 then we found these cute little tunnels.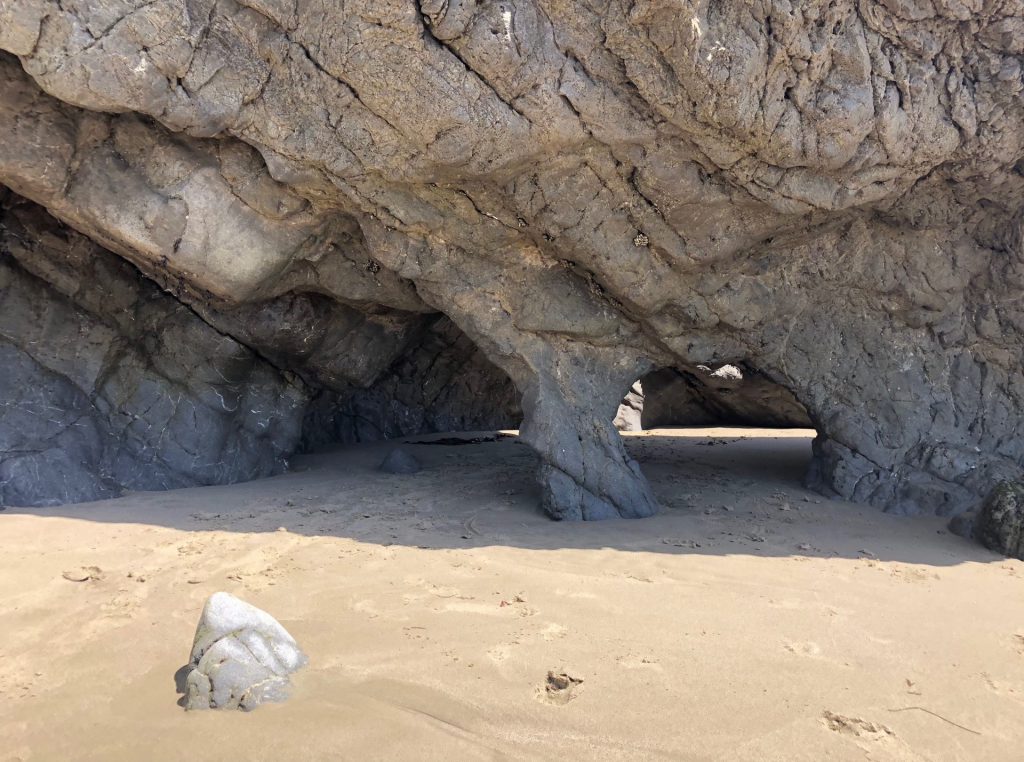 and this dark cave.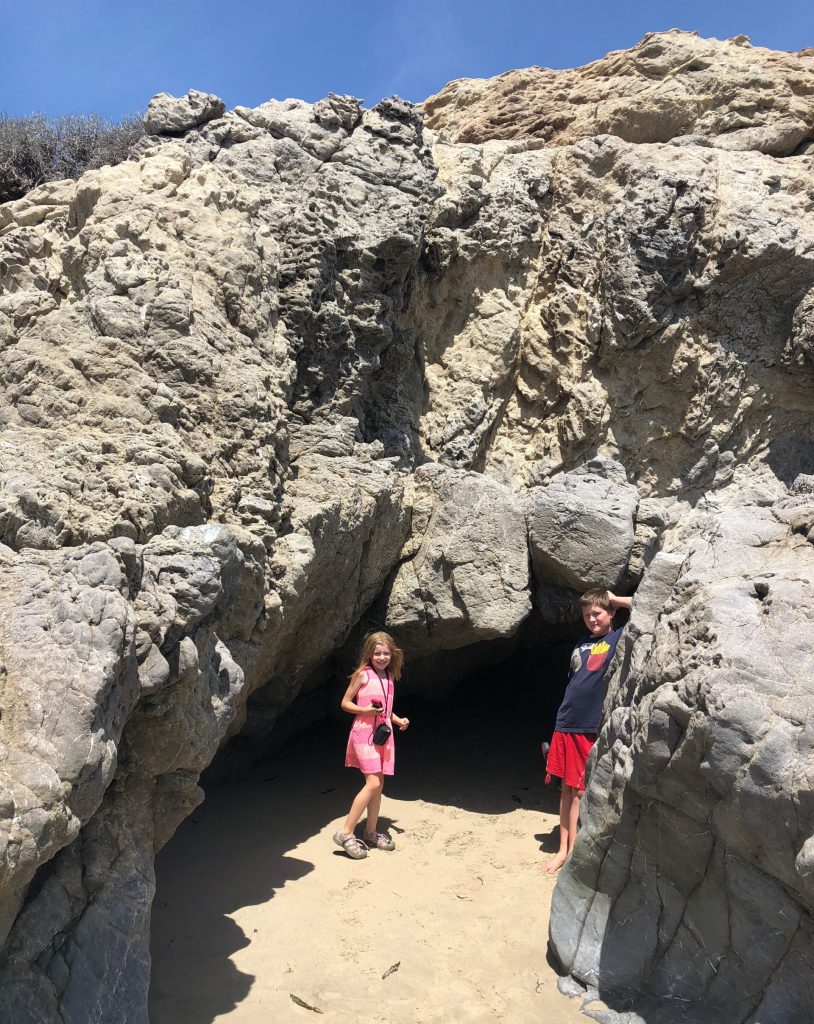 this might have been the kids favorite spot. the way the waves crashed in, forced a bit spurt of water to come rushing around a corner, drenching them up to their knees or higher.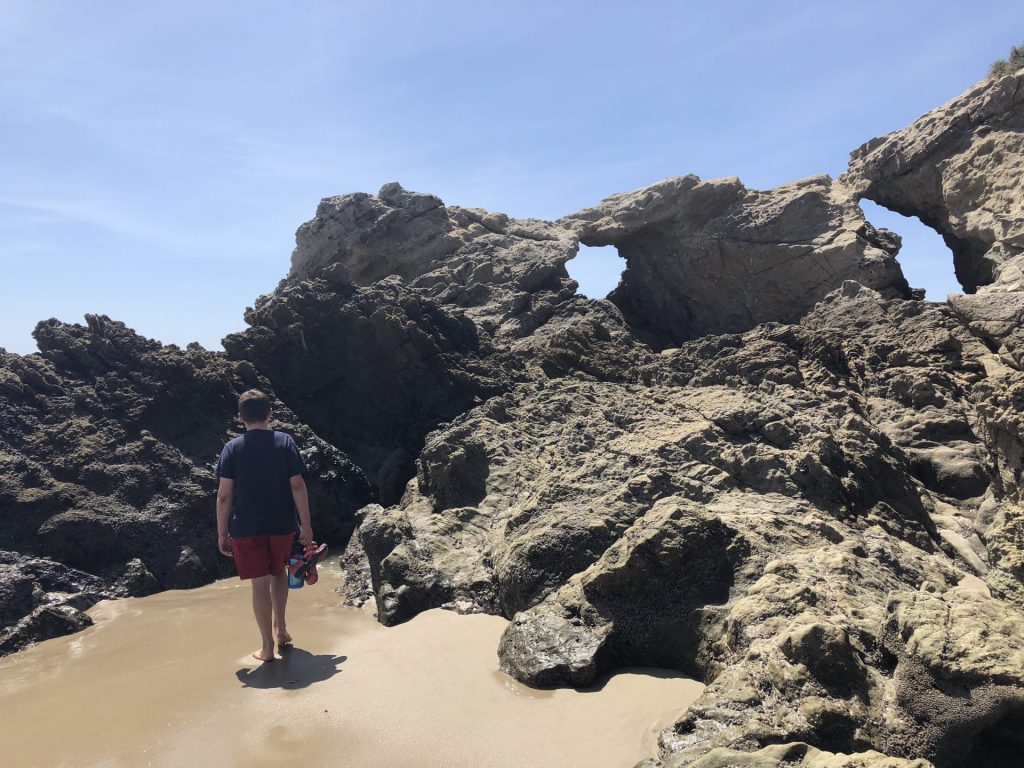 i preferred the holes and crevices peeking out to pretty blue water and skies.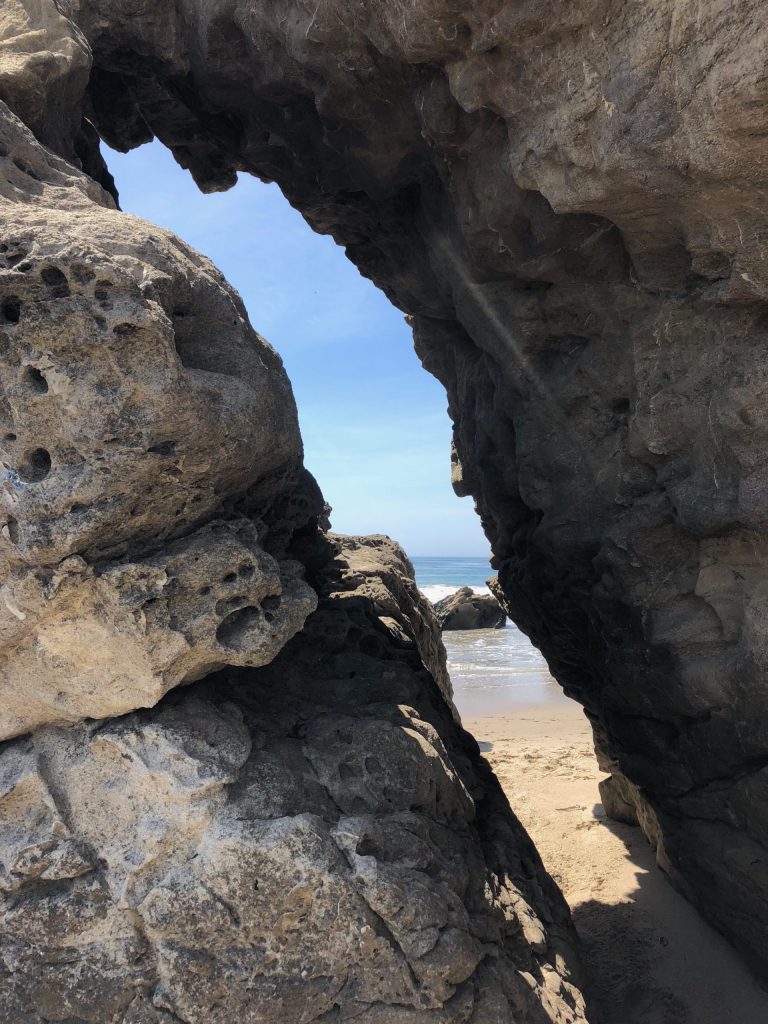 a cove view.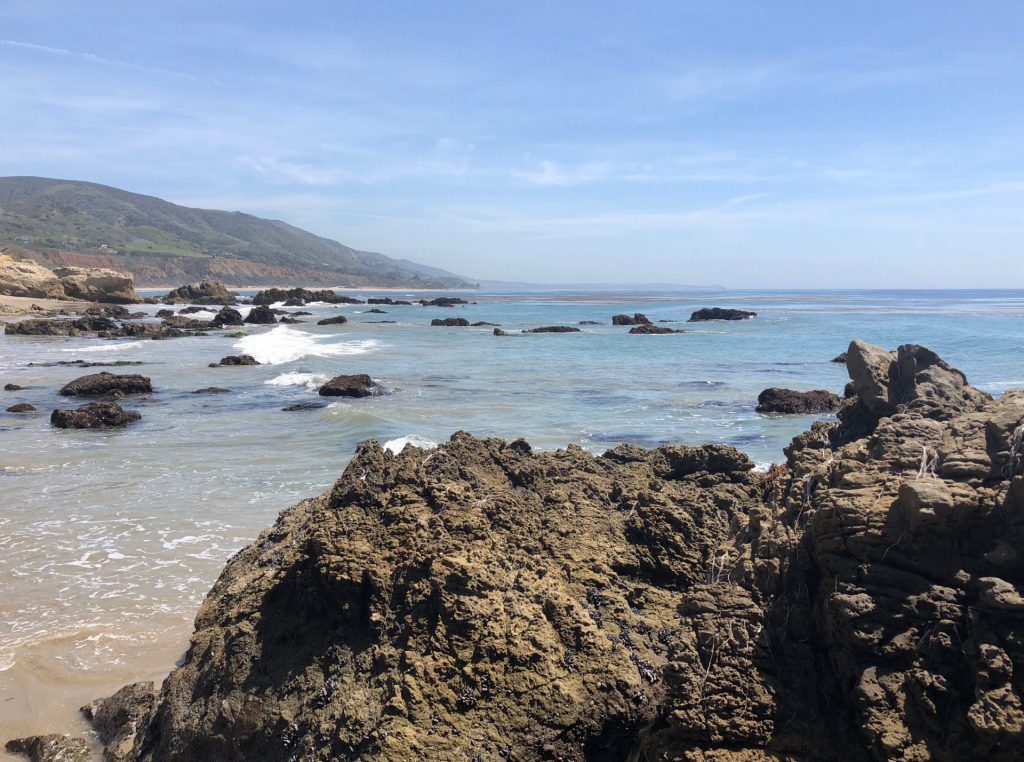 we found a pretty amazing tide pool area, where we saw huge purple sea urchins and tons of anemone and crabs and even some fish.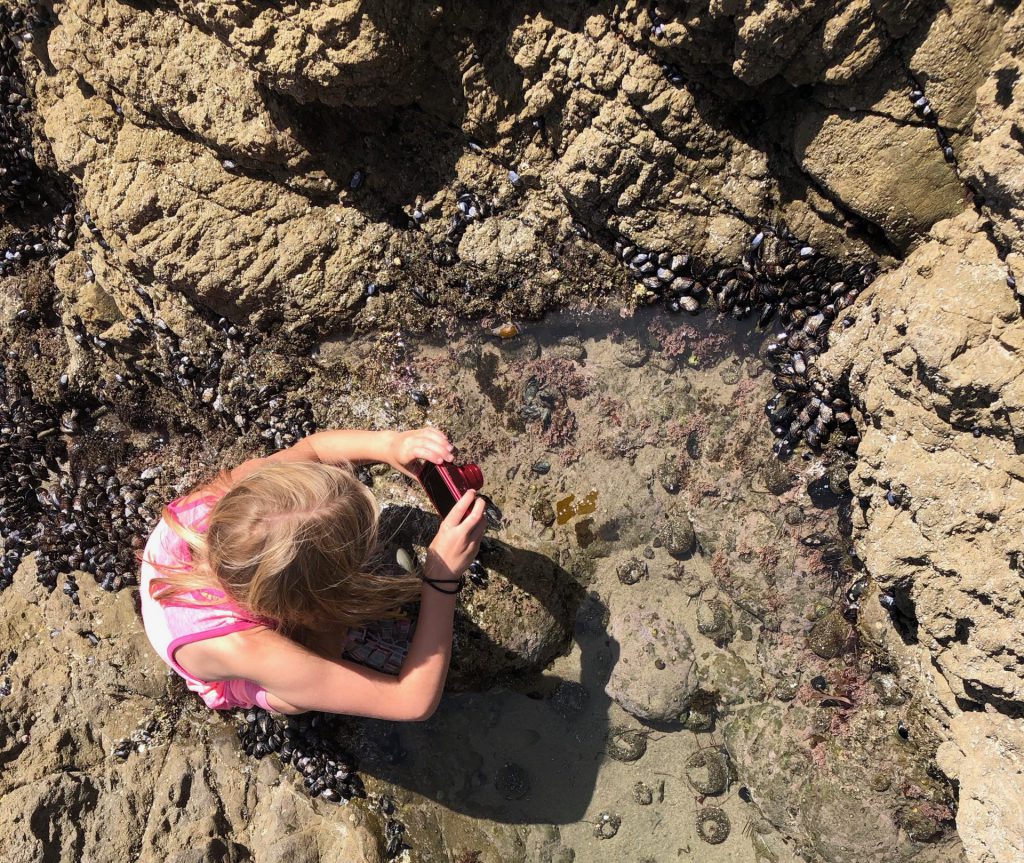 not really a tide pool lover, isaac stayed on the sandy beach.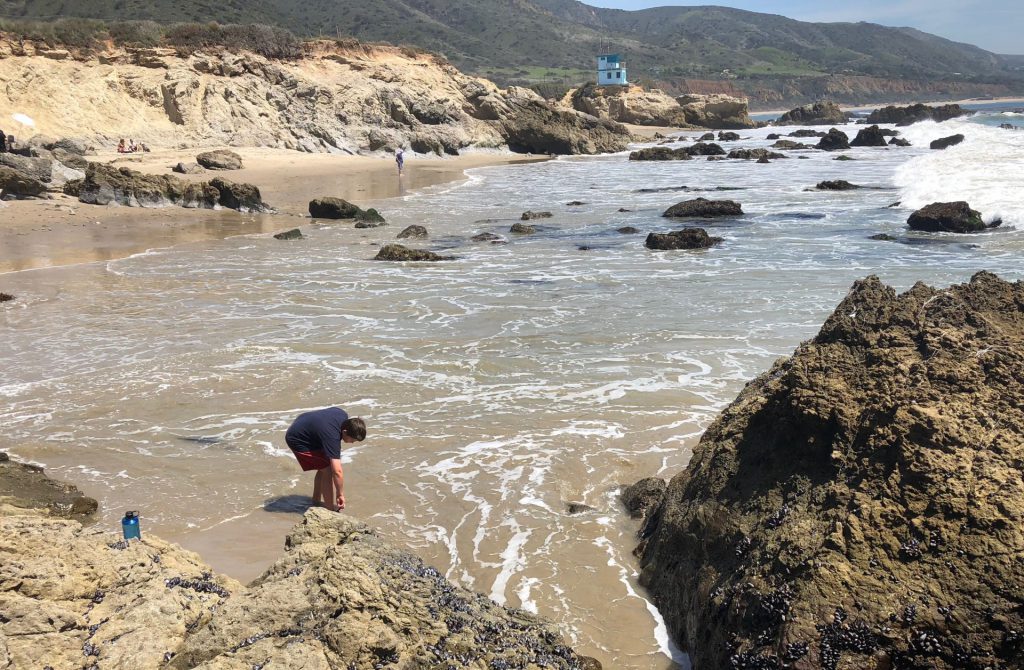 we convinced him to join us for a bit.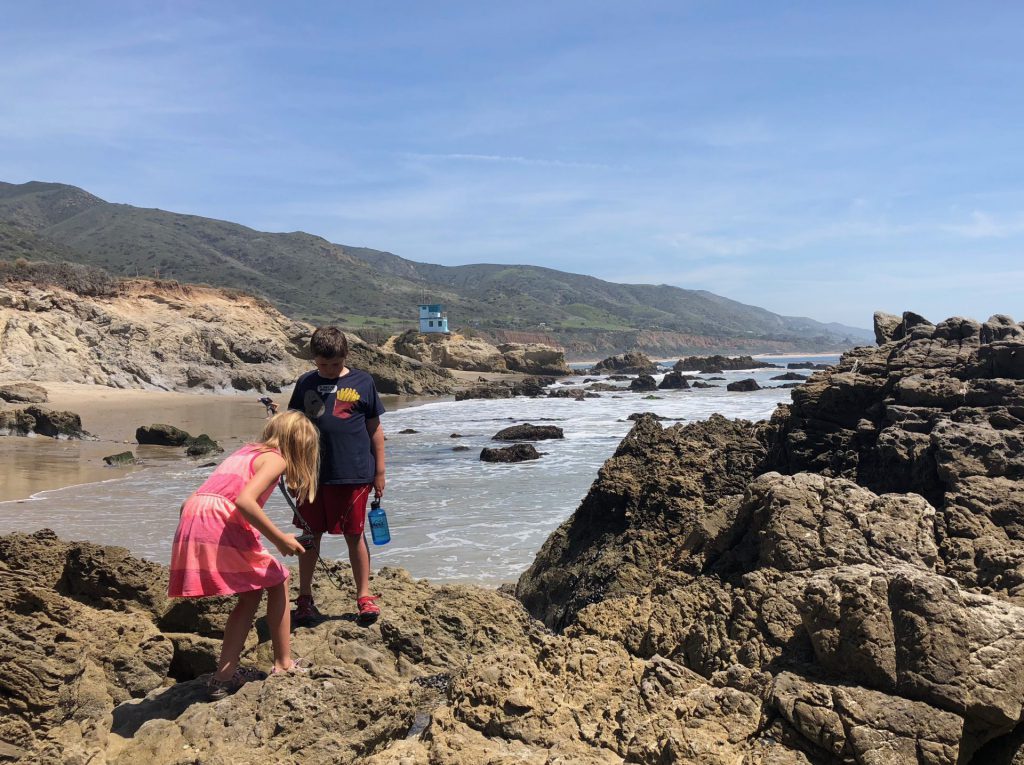 more arches and windows to the ocean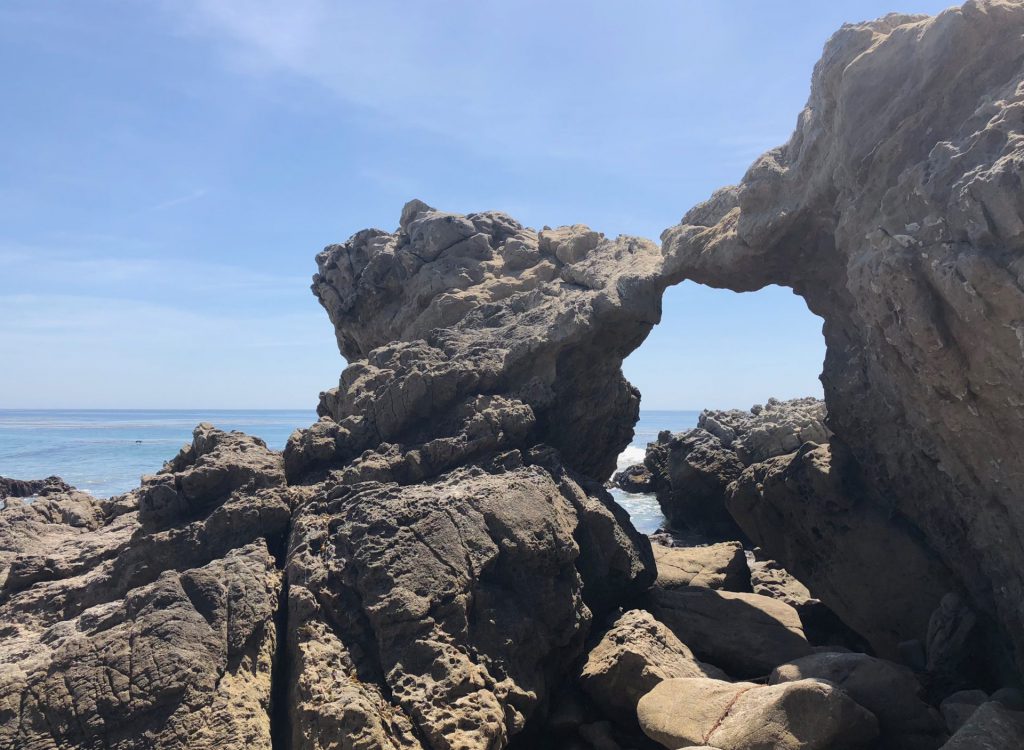 a super fun little cove.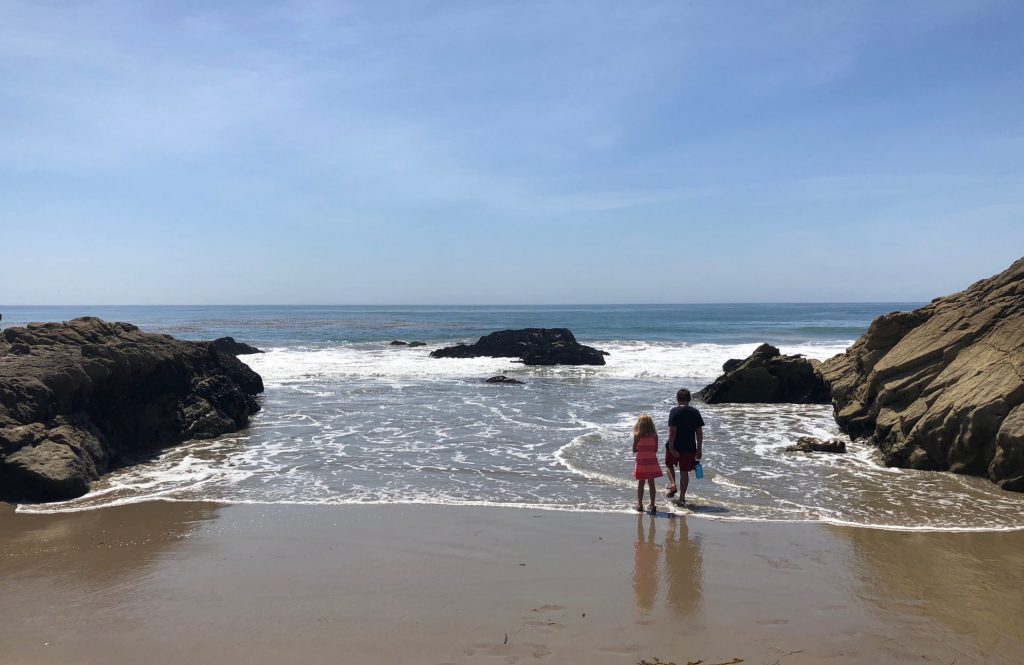 the view from the entrance of a super long cave/tunnel.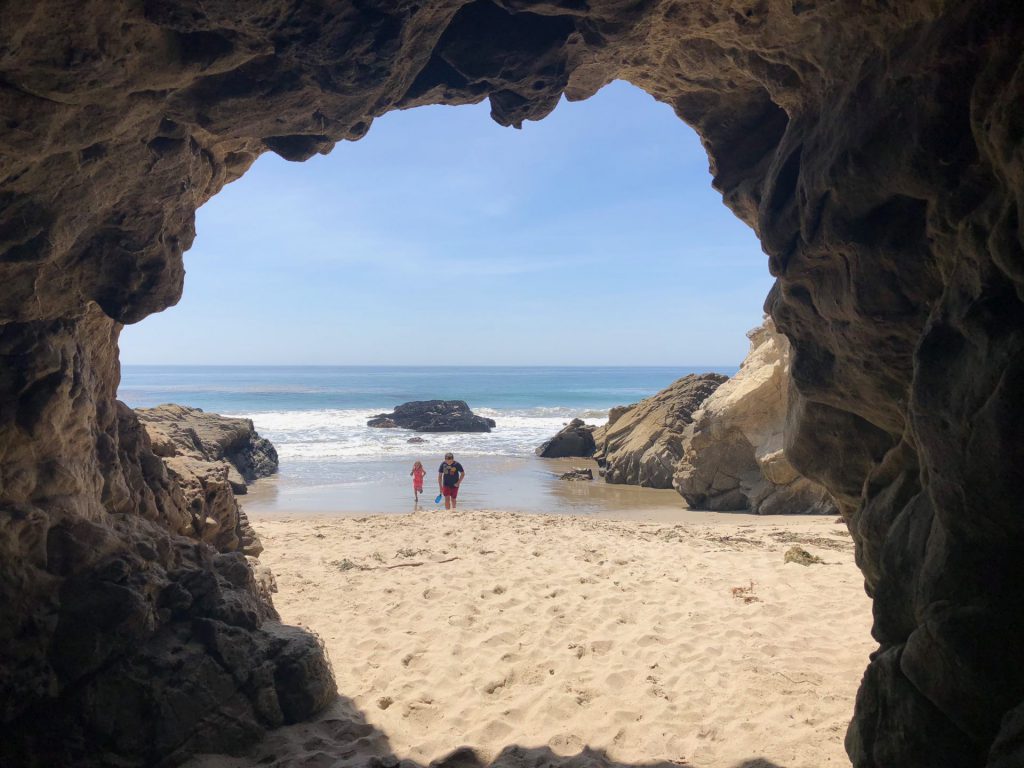 i made them pose.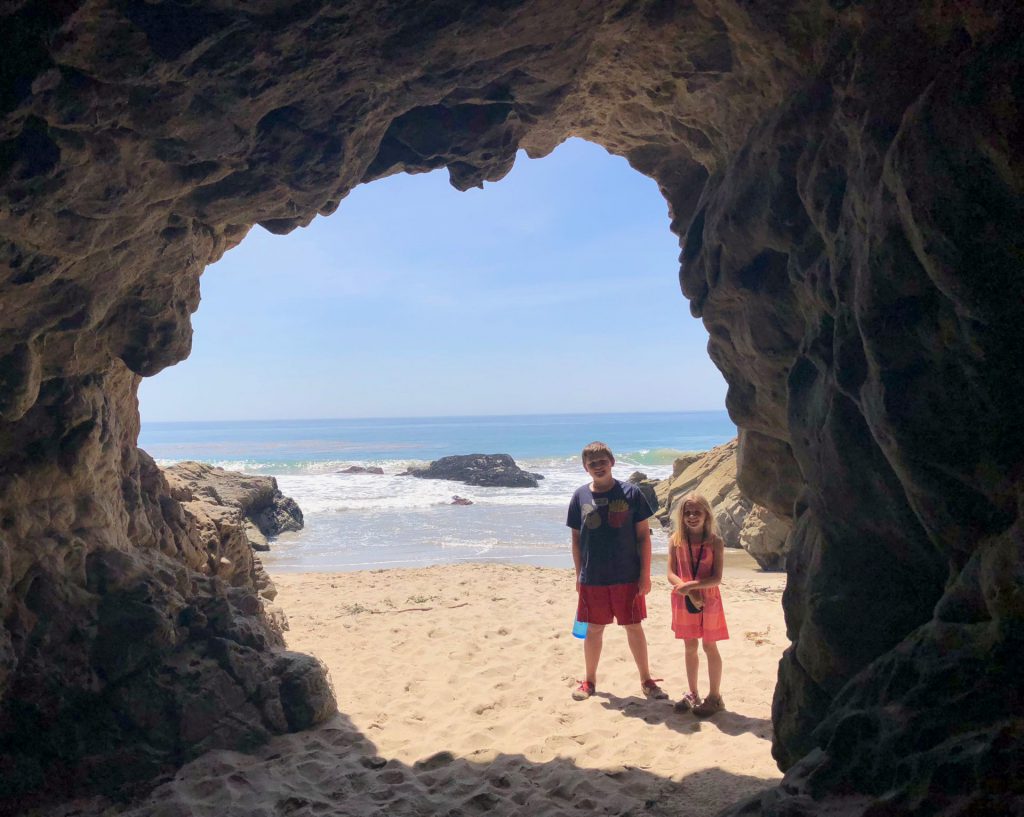 the tunnel took us over a super squishy pile of kelp and through some dark, tight spaces, before popping us out on another piece of beach.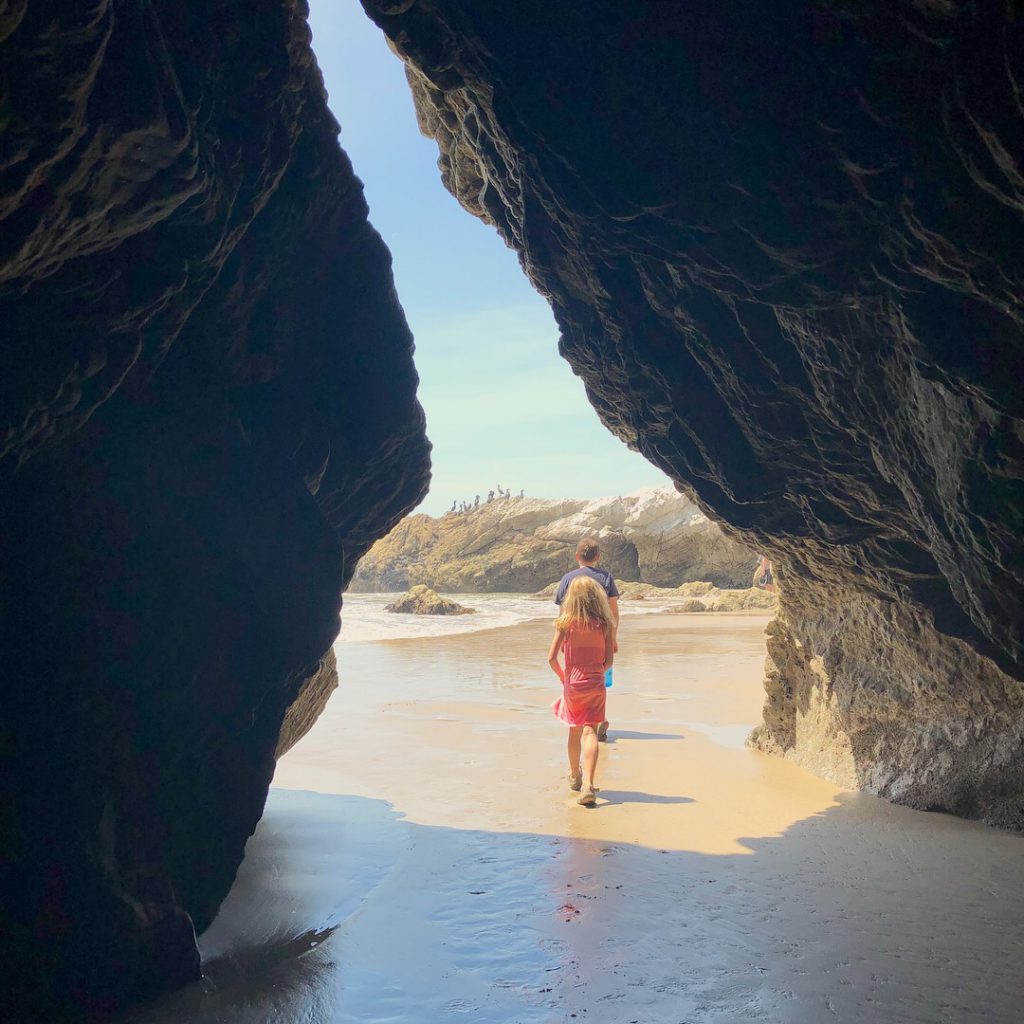 eventually, the kids tired of the tunneling and caving and we made our way back to the main beach area and the tide pools. anna was super excited to find her first starfish of the west coast.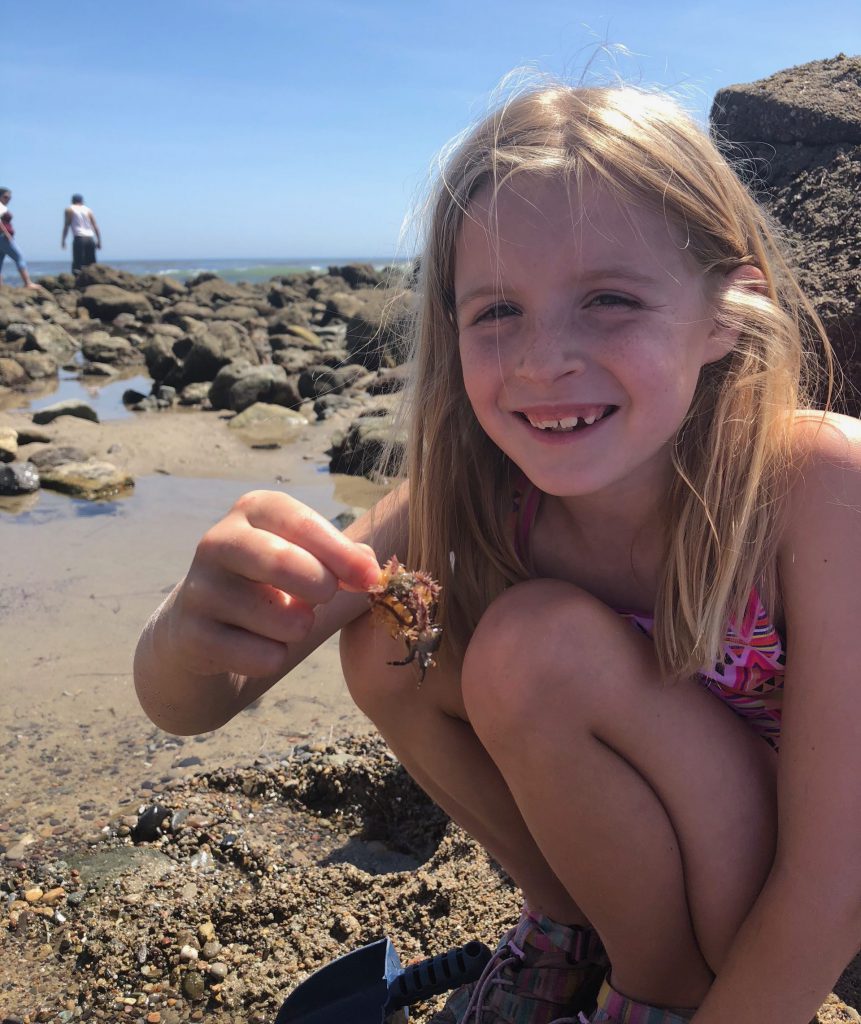 there was a bit of rock scrambling, to the top of a rock that we had previously been unable to scale, with flip flops and/or barefeet.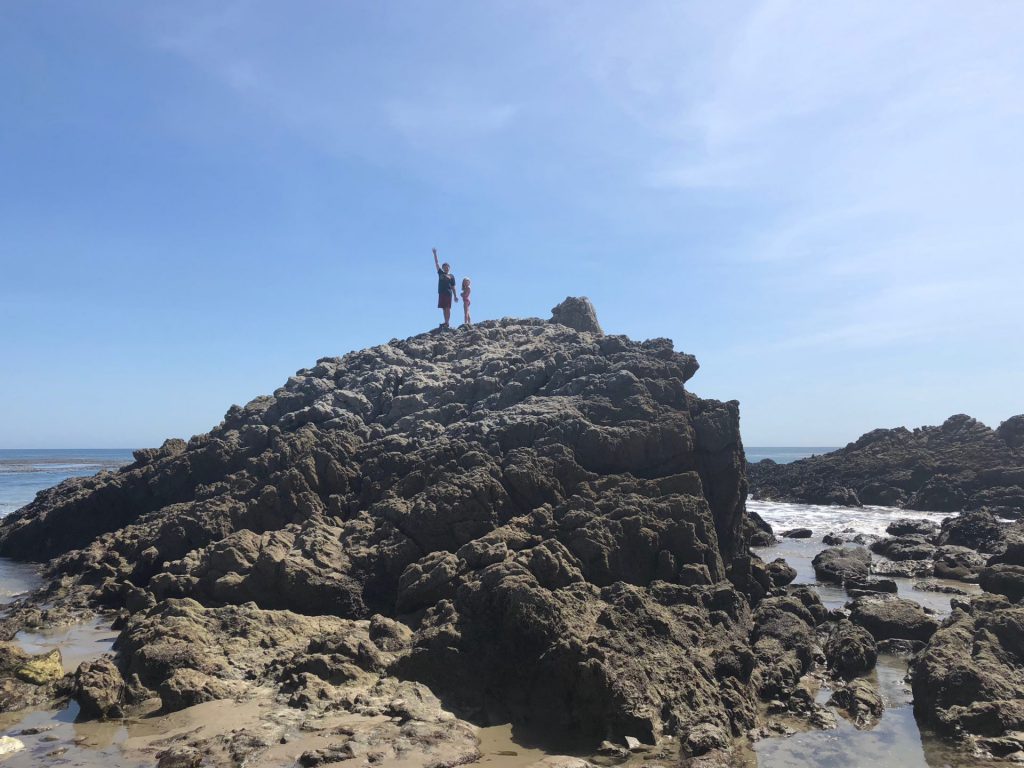 anna found a GINORMOUS crab in a little tide pool on the rock, and spent a good amount of time tormenting coaxing him to come out.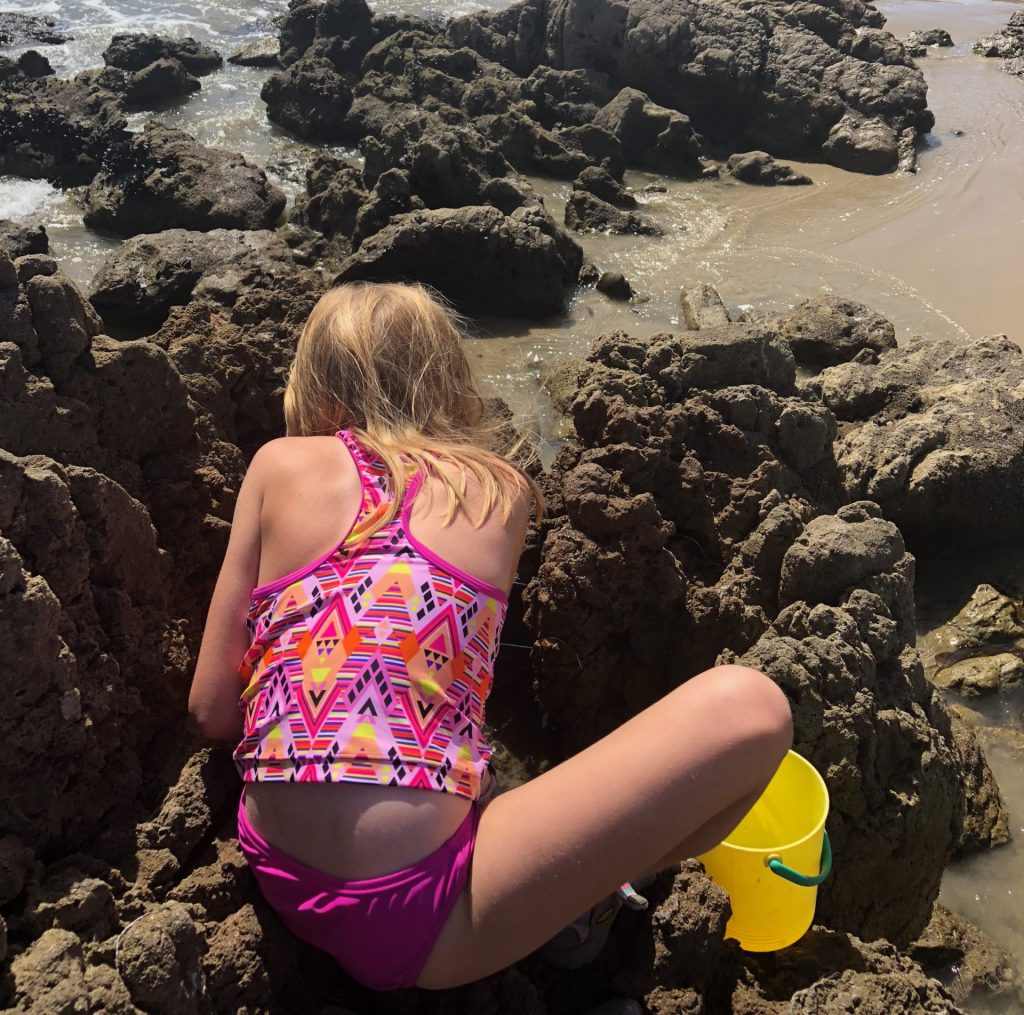 eventually, he crammed himself deep in a crevice and she gave up and climbed off the big rock.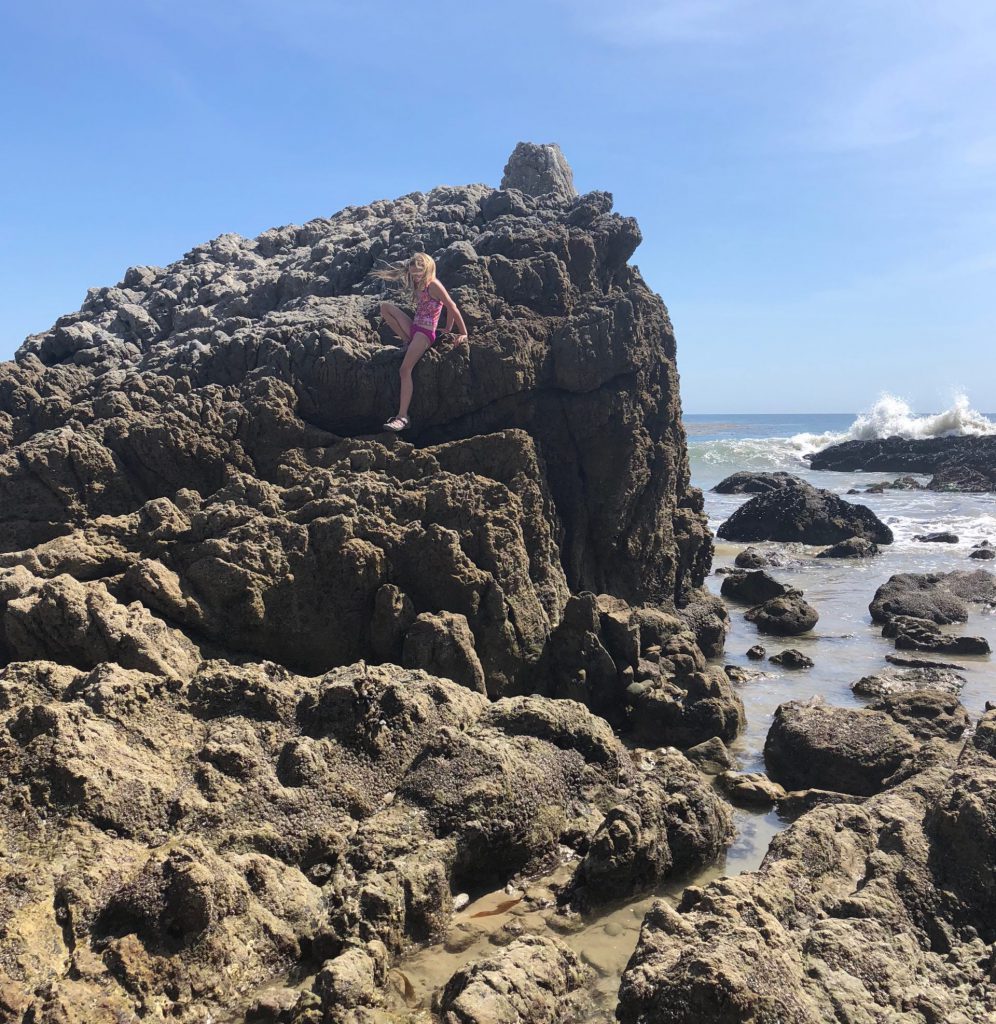 while anna tidepooled, i enlisted isaac's help in finding some sea glass. he did great. this was our final haul. (it's a close up, making the pieces look much bigger than they are).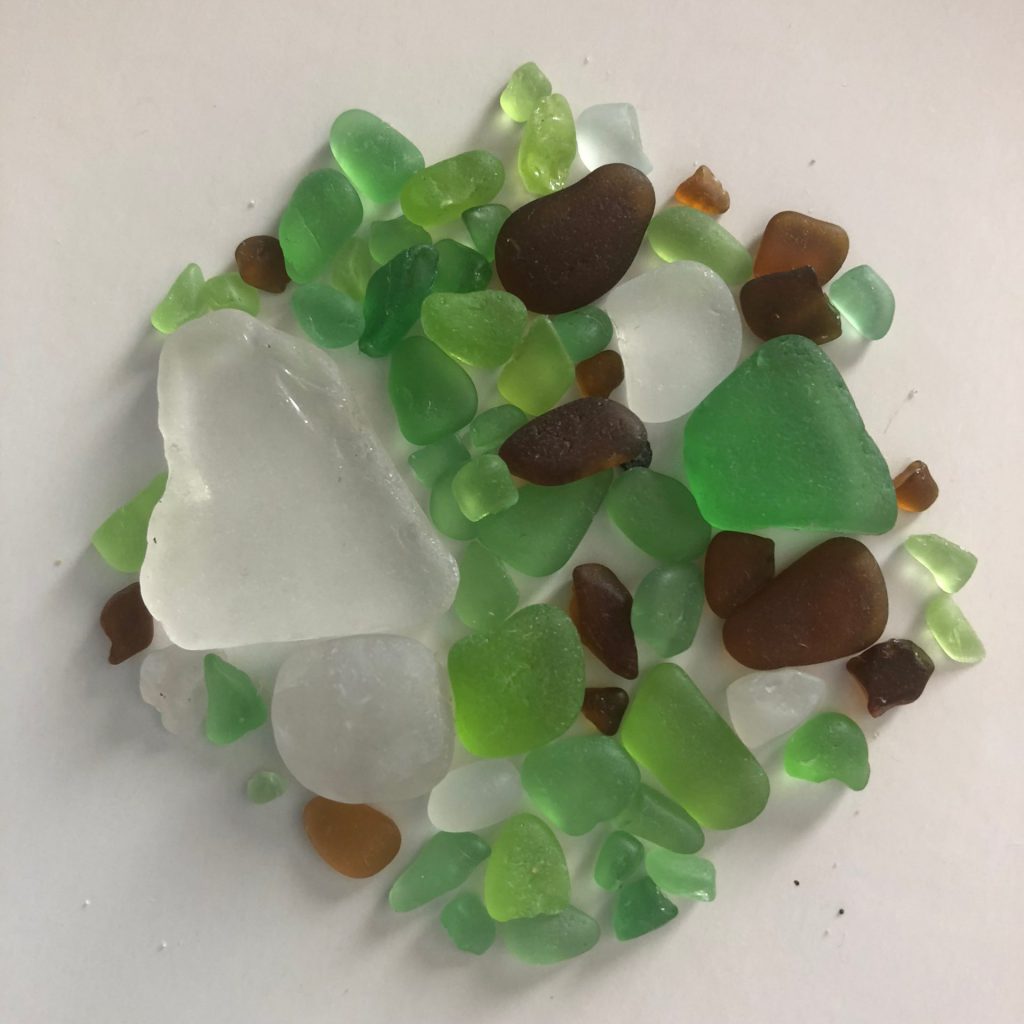 we are fans of sea caves and tide pools, so this place is definitely one of our favorite stops so far.