we kept pretty busy getting out and about to adventure during our time at seaside, visiting the cheese factory, cannon beach and all things goonies in astoria, and the lewis and clark park. but, some other cool stuff happened in between.
one such cool thing was a little trip to the aquarium with just anna. the other two didn't want to go and i wasn't in the mood to drag them unwillingly. so, we had a lovely little afternoon.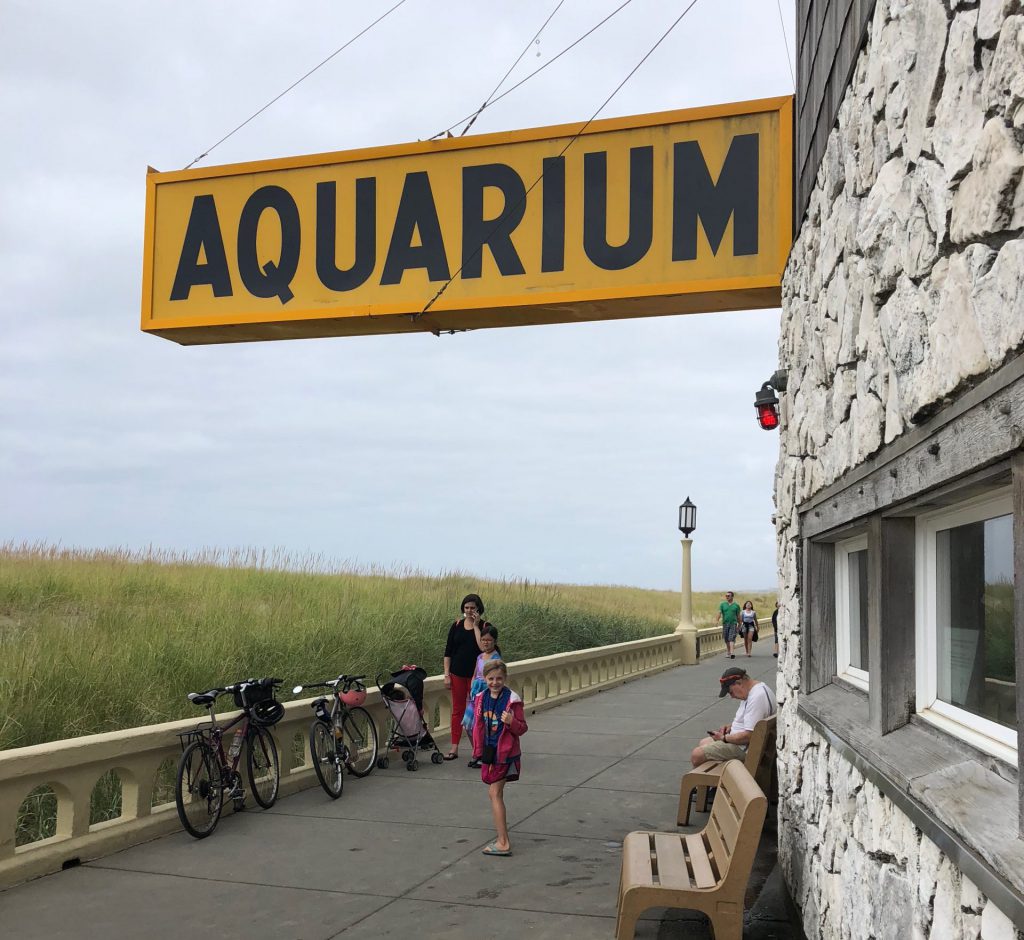 inside, we were greeted by victor, the ginormous (dead) lobster. he was caught off the maine coast and didn't sell in the supermarket because of his huge size ($$$$). he eventually became a popular attraction at the seaside aquarium, before some dude tried to abduct him in 1994. when he was confronted, he dropped victor, cracking his shell, and eventually killing him. at the time of his death, victor was 28 lbs and estimated to be 80 years old. the lobsternapper recieved 120 hours of community service, an $800 fine (to pay for taxidermy), and 18 months probation. you can read more about victor, here.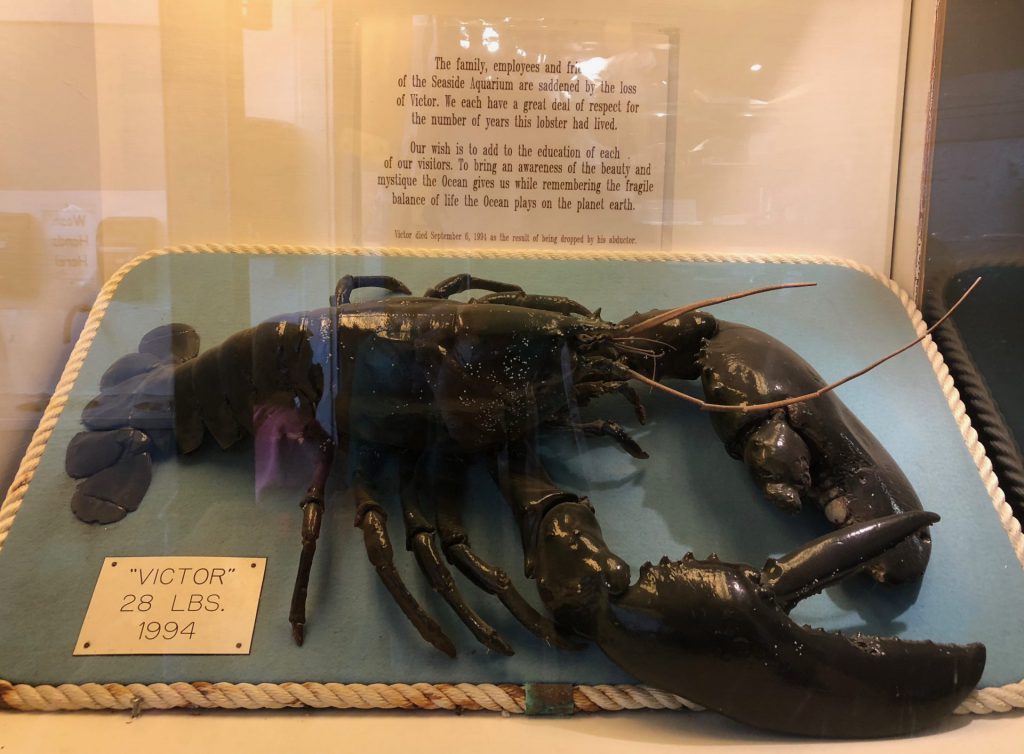 anyhoooooo…. the aquarium was really just two rooms. one small one when you first enter, with a big tank of seals. (more on that later). and one bigger room, with tanks all around the perimeter. we moved along leisurely, checking out the ocean creatures.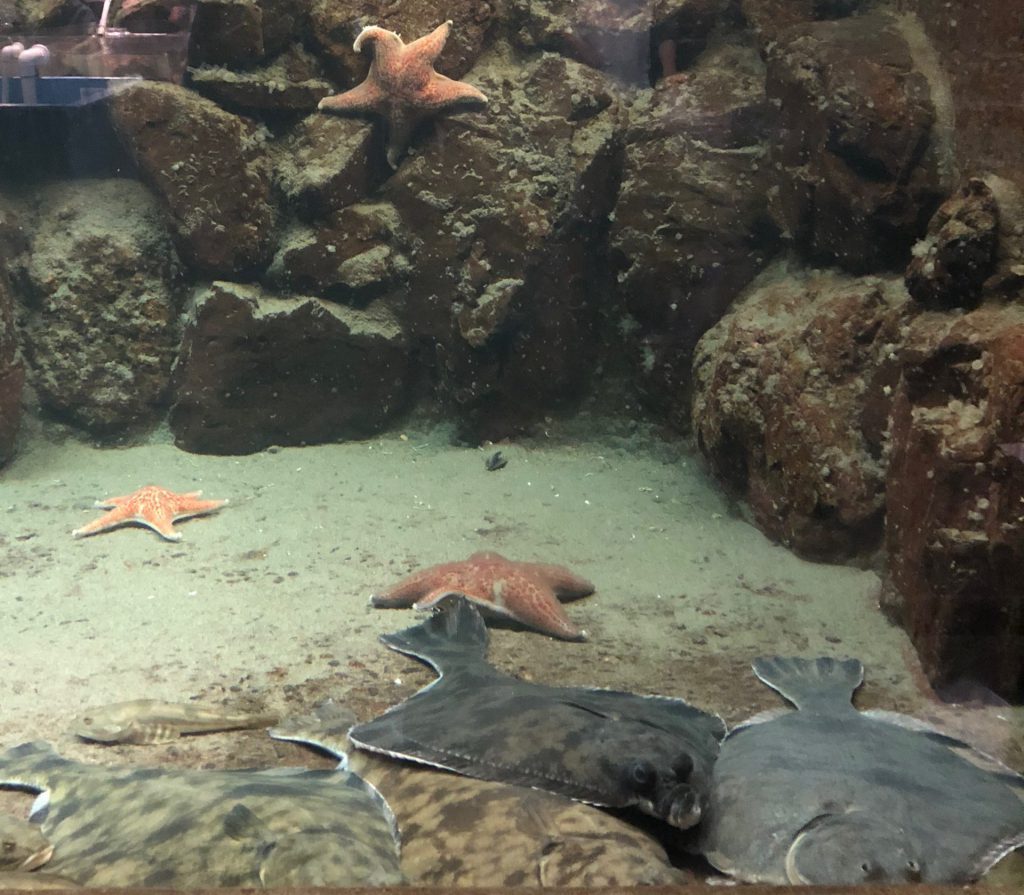 anna took a million pics, despite a tiny bit of frustration with her camera and the low light and the flash reflections.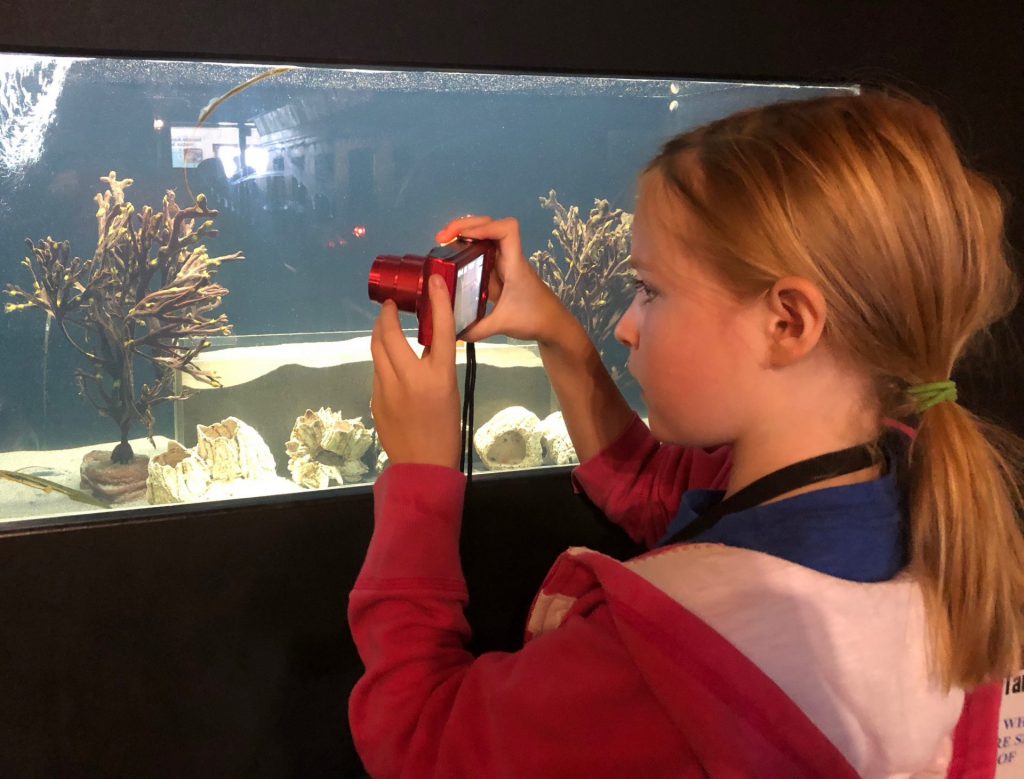 giant pacific octopus. this guy was in the middle of the room in a big open tank. we could have reached in and touched him, if there weren't signs warning us not to.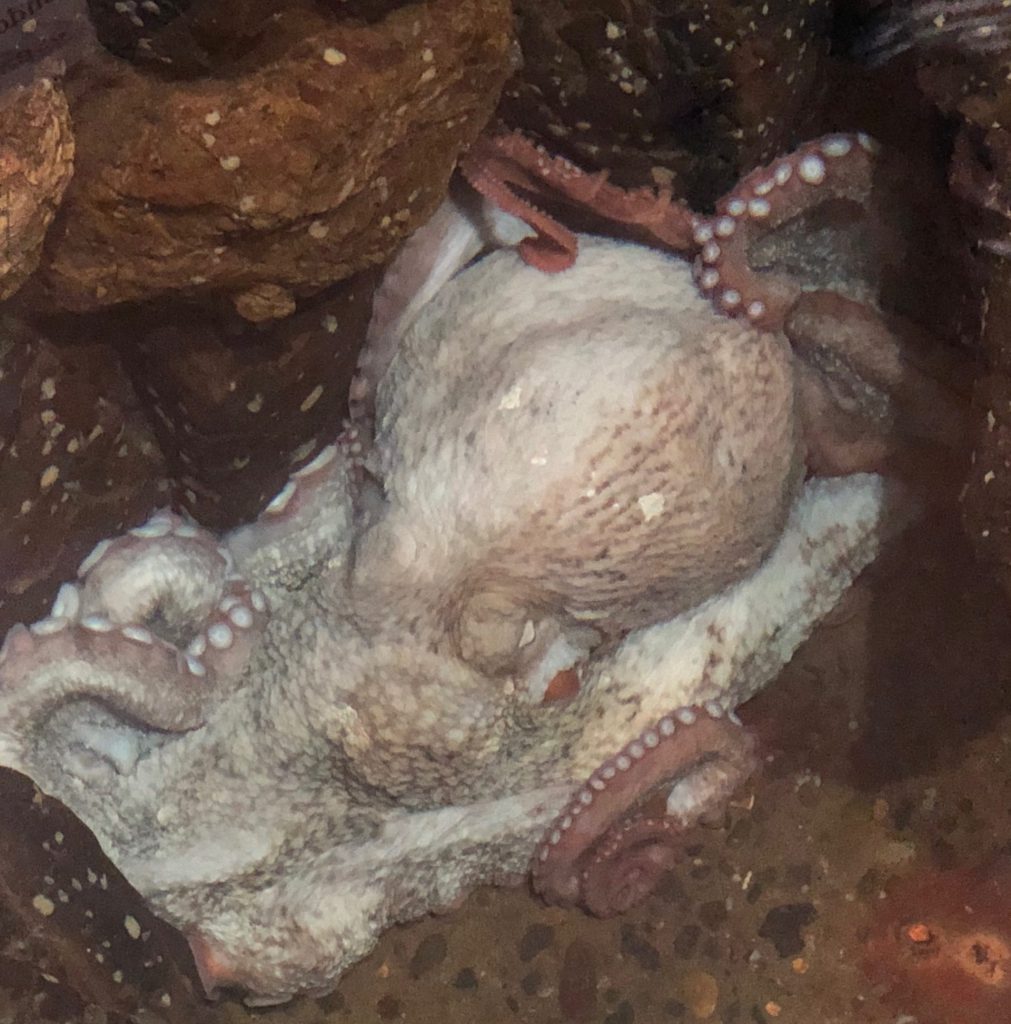 the fish all seemed to be watching us, like we were watching them. it was sort of creepy.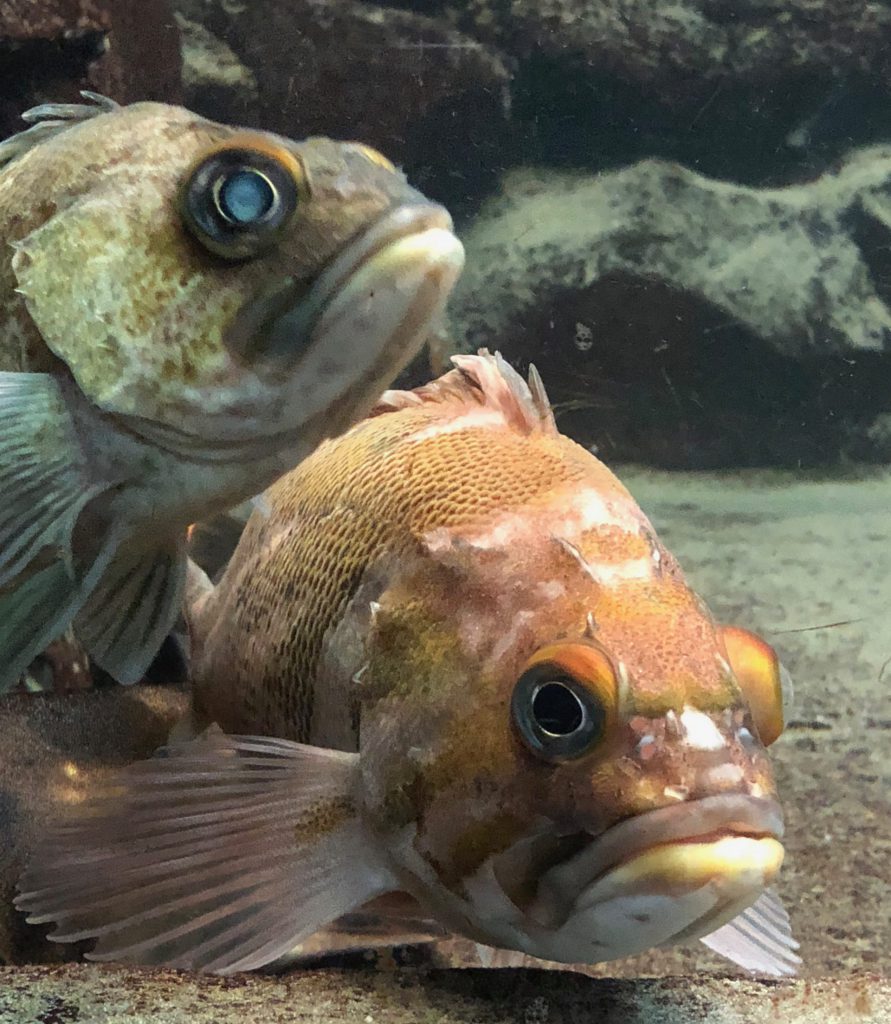 we liked the colors of this one.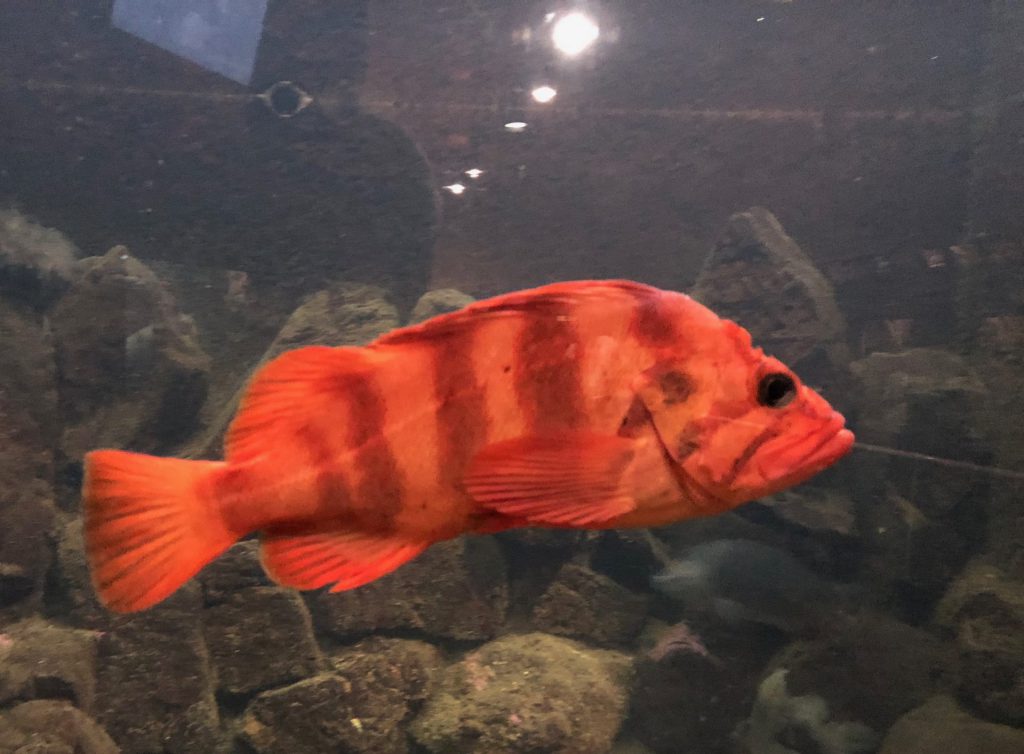 after we made our way around the room, we headed to the middle, where there were several touch pools, which are basically anna's happy place.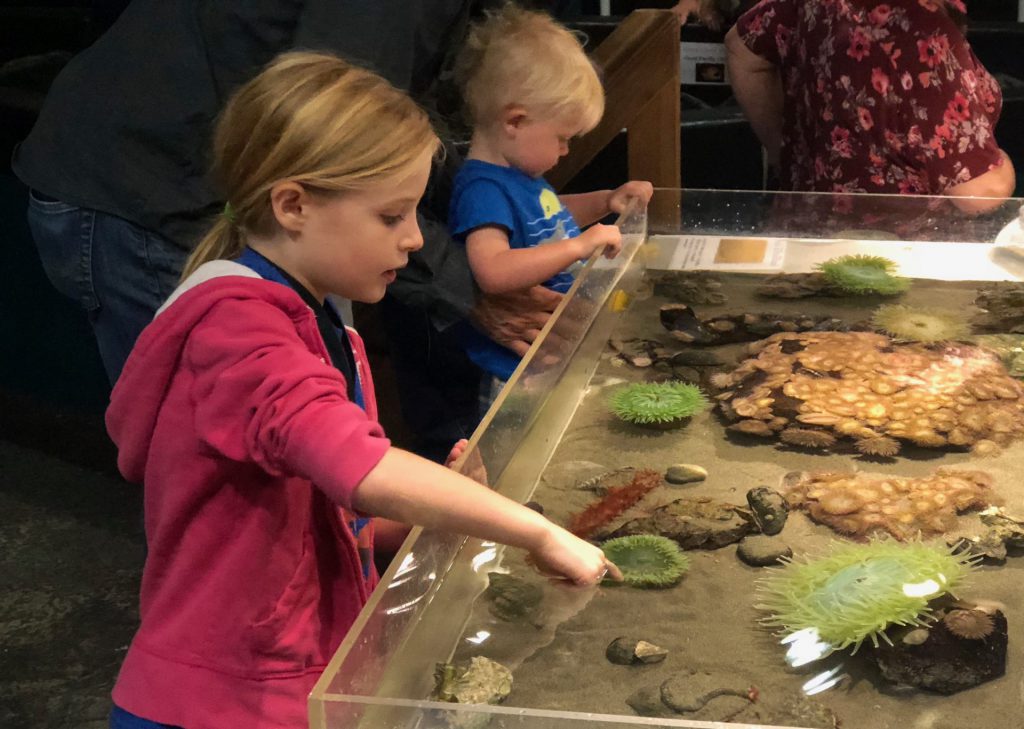 without siblings clamoring for my attention, anna was able to spend as much time as she wanted, poking, prodding, catching and exploring.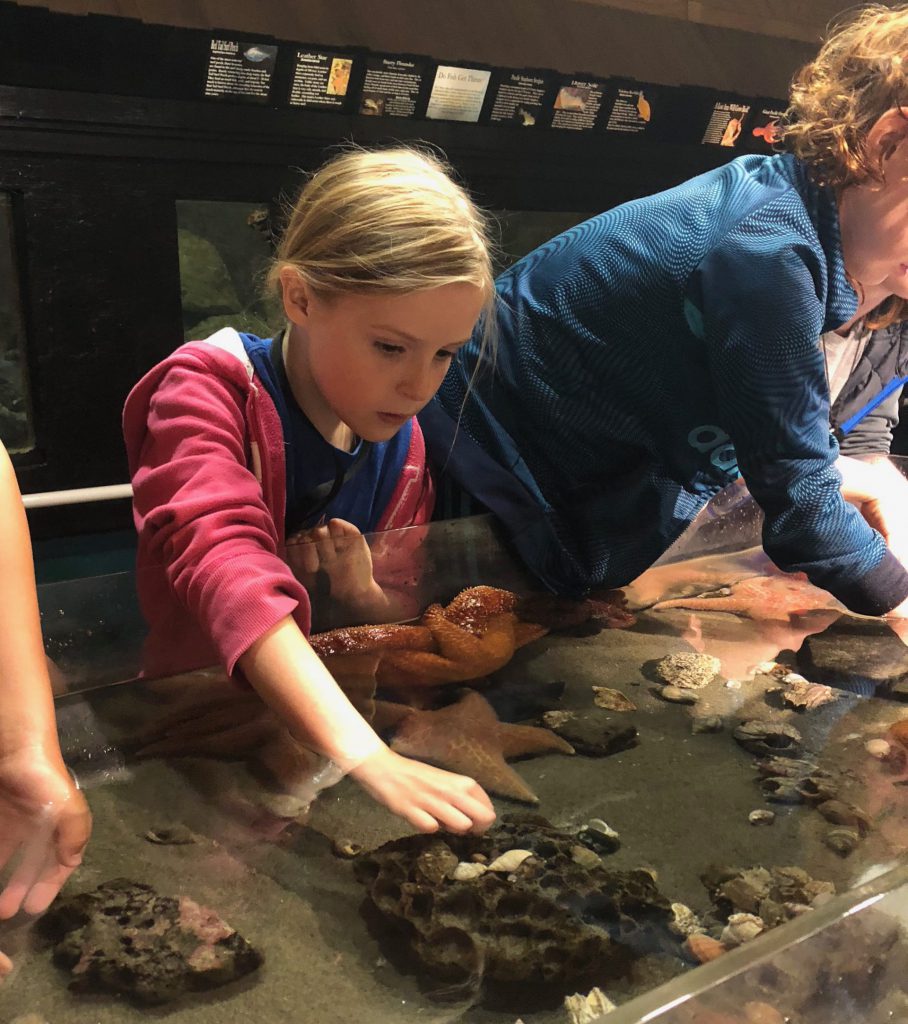 once she had her fill, we hit up the front room with the seals. this turned out to be the best part. the seals were hilarious.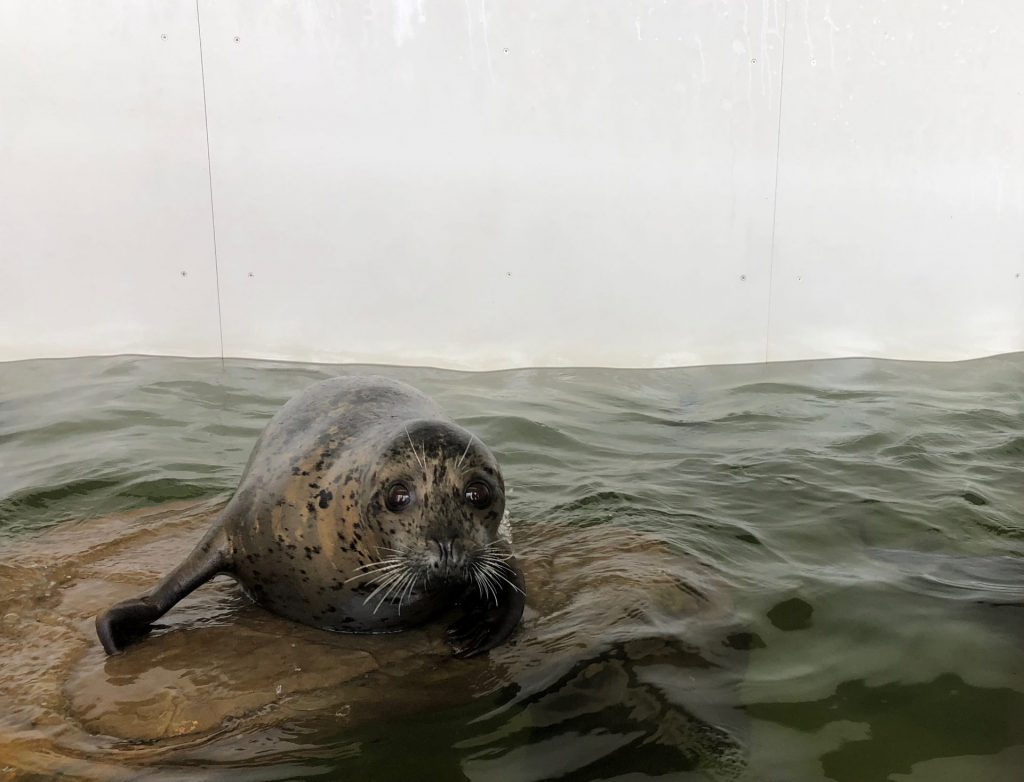 for $2, you can buy a little bowl of tiny fish parts that you can toss over to the seals. the seals, seeing and smelling dead fish, do all they can to persuade you to throw the fish in their direction. some flap at their chests. some do tricks in the water. and some aggressive ones splash you.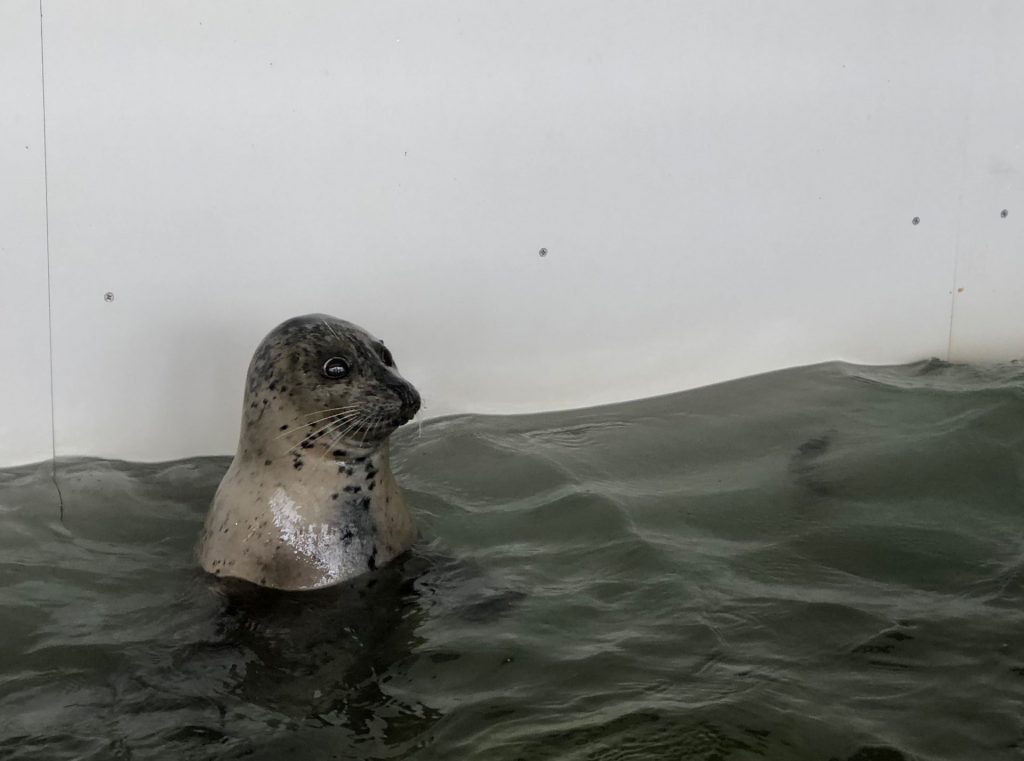 this guy was the most hilarious. he would flap his chest and then seemed to motion to his mouth, as if to say, throw the fish into this spot right here.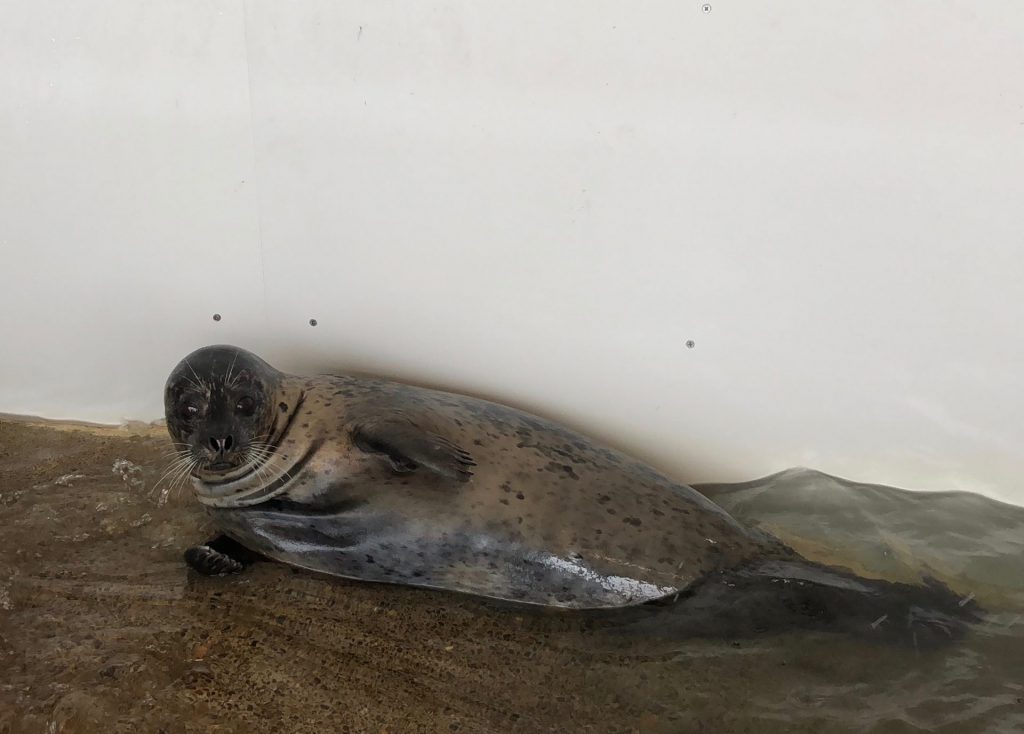 after $6 in fish bits, we washed up and headed to find some ice cream, to treat the girl who likes to go on adventures.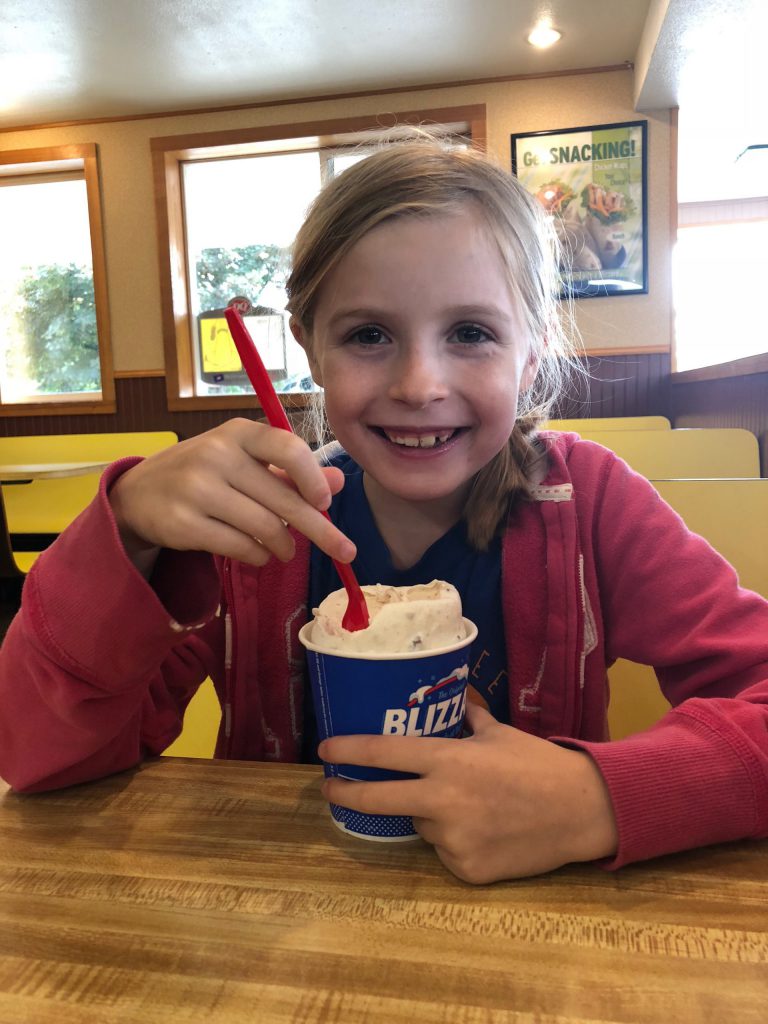 immediately upon our arrival at the camper, anna got to work, writing reports about her favorite sea creatures.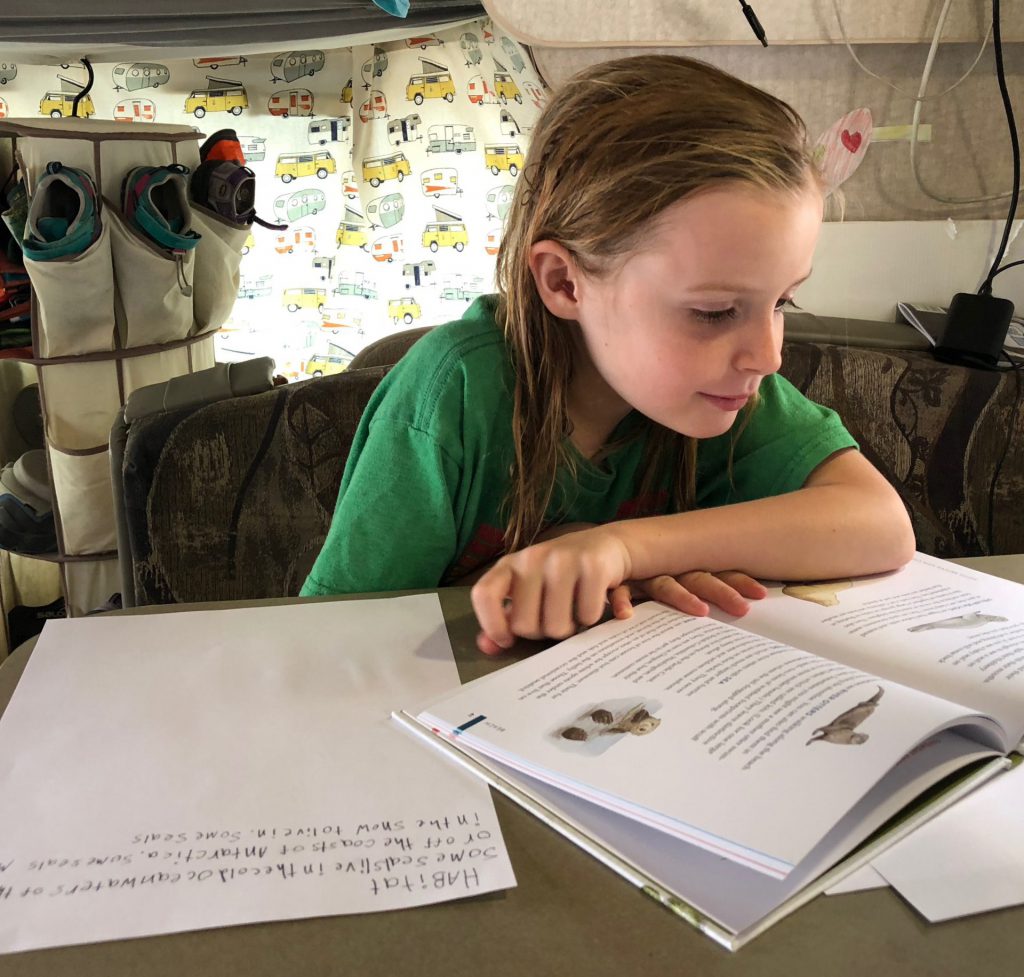 after she penned five volumes, she decided to make some 3d paper models of some recent favorite animals. this is a banana slug.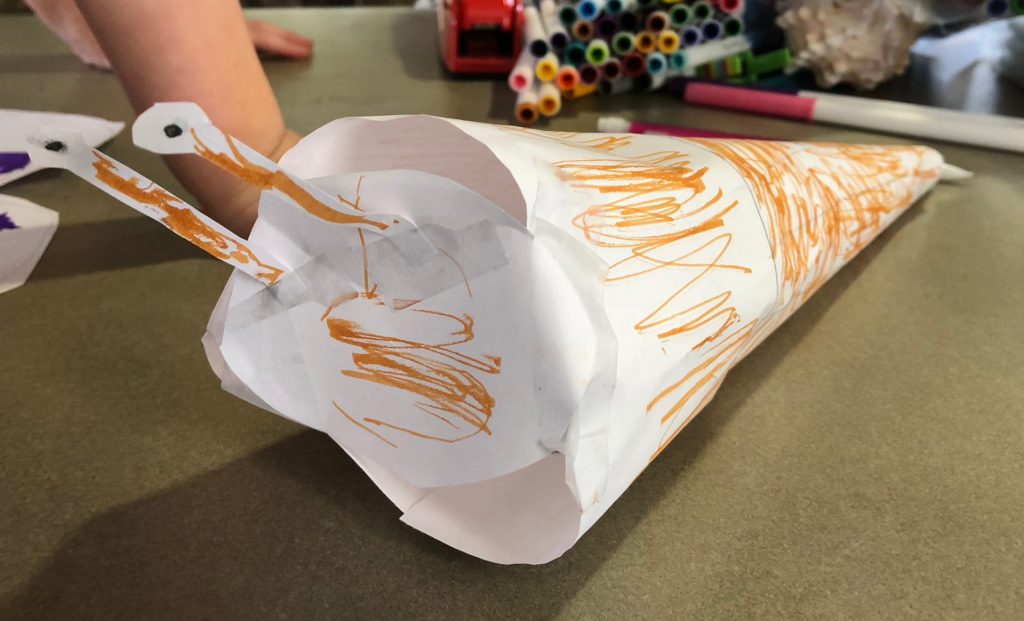 and a sea urchin. 🙂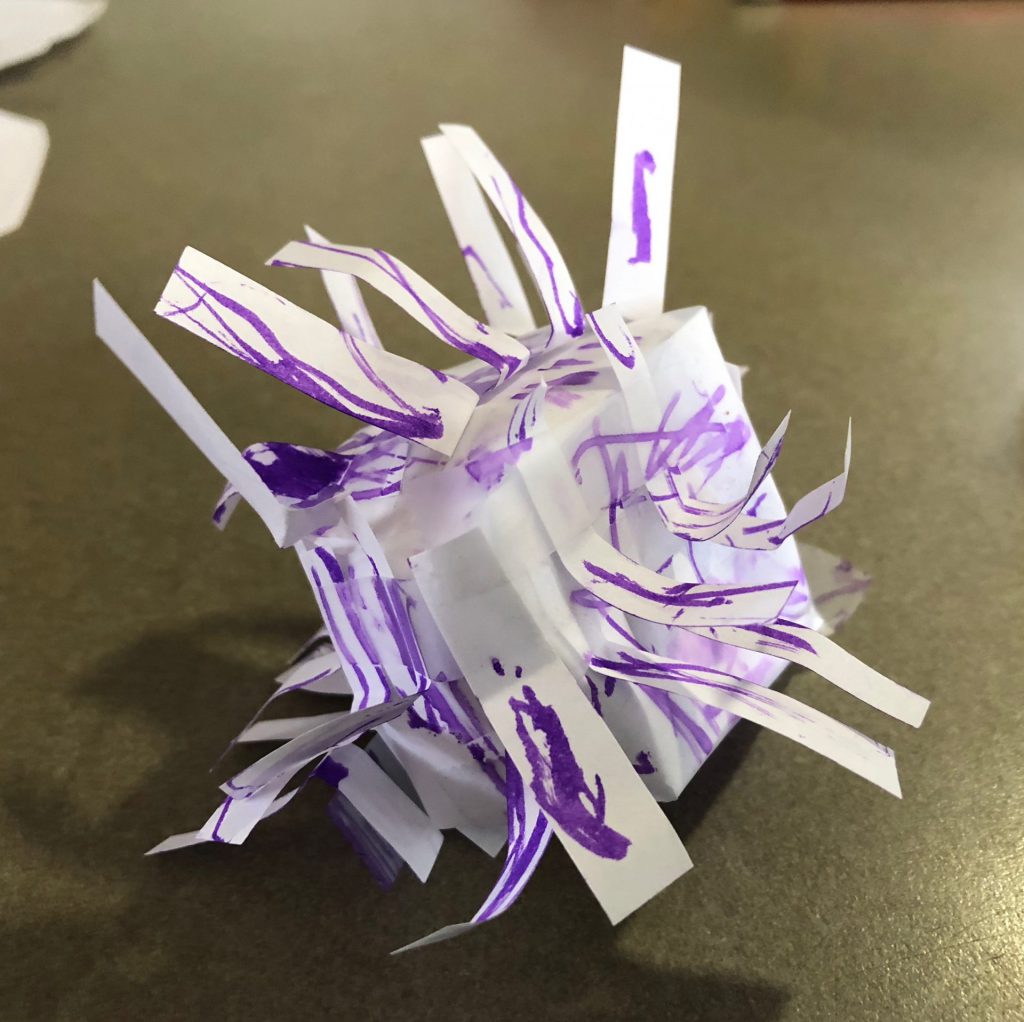 we've recently instituted a no ipad until after dinner rule. which means, i sometimes magically find the kids doing things like this (instead of begging me to play the ipad).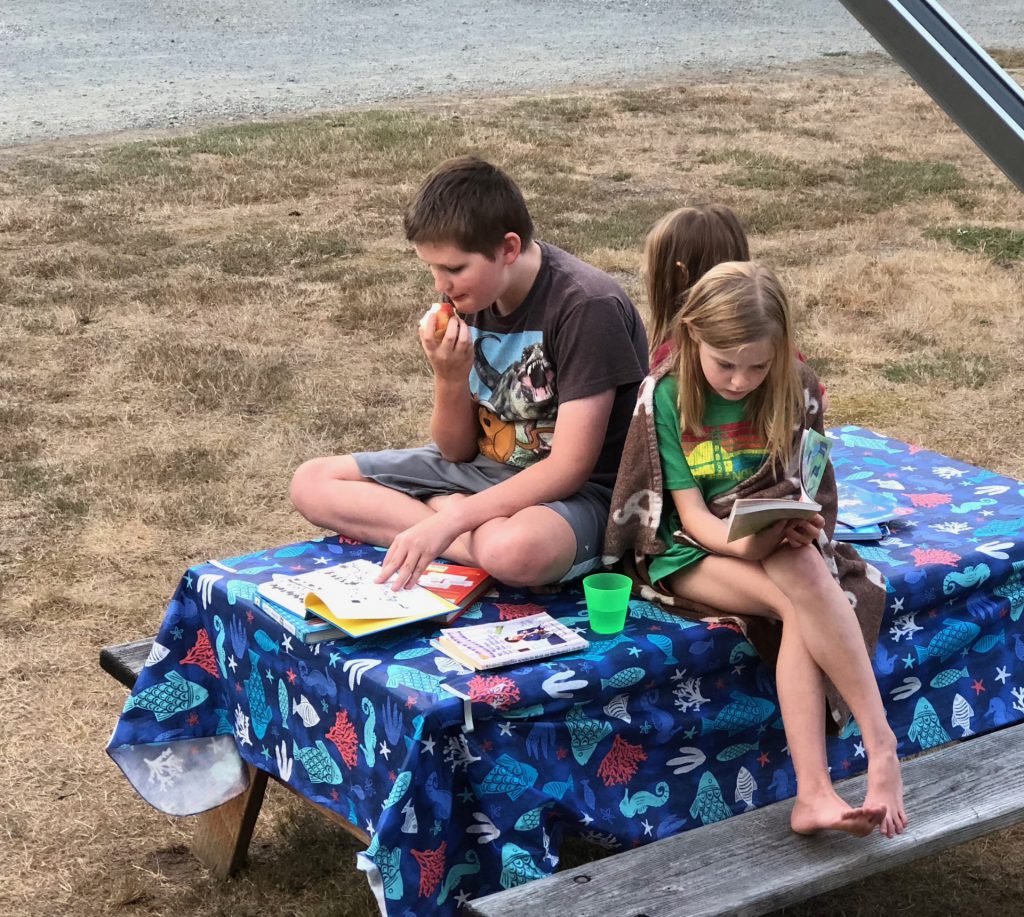 in my neverending quest to purge and downsize, anna offered to sit out at a yard sale. we didn't have a single customer, though and ended up carting it all to the thrift store. and i paid anna $15 for sitting with it all day and donating a bunch of her junk.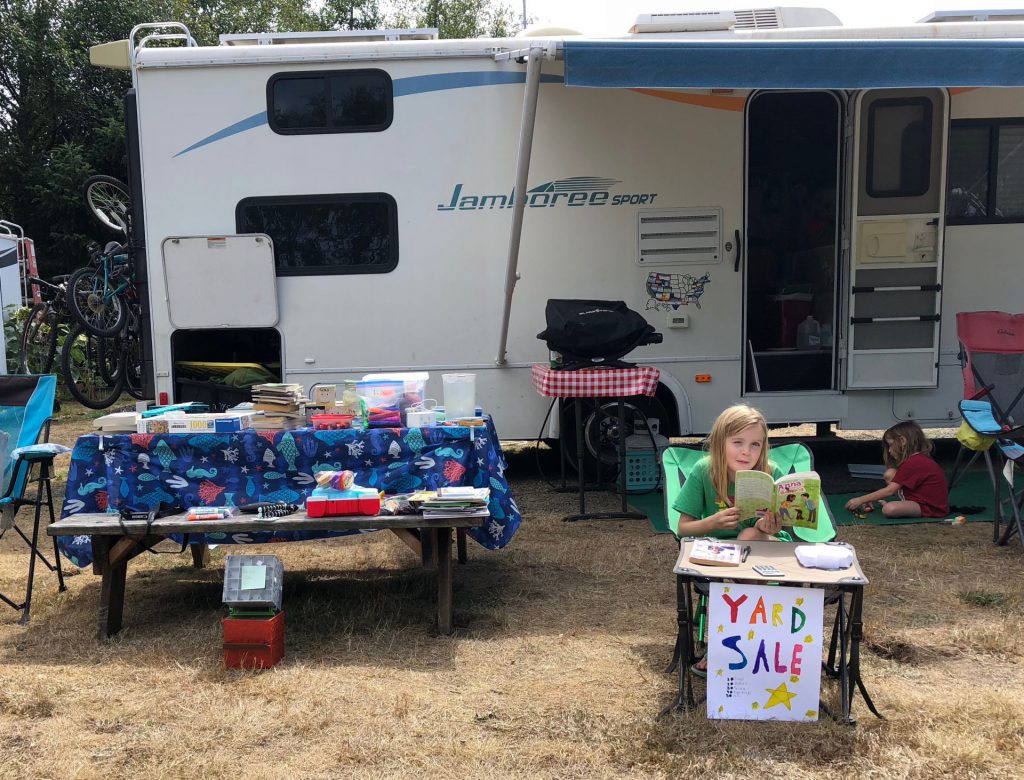 while at seaside, we also officially kicked off the school year. while i've mostly been unschooly in my approach to education, we felt like we needed a we bit more structure around here. also, with isaac being middle school aged and also not very motivated, it was time to beef up his curriculum a bit. despite some protests the night before, our first day went smoothly.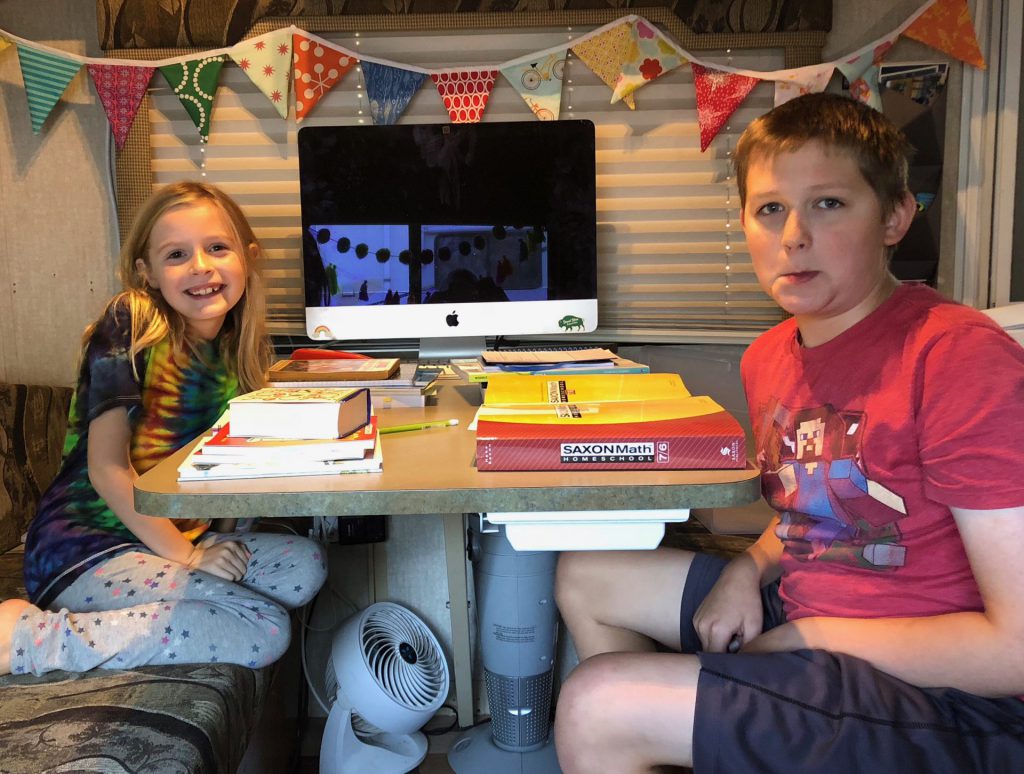 hazel even joined the back to school fun. i downloaded the app "teach my monster to read" and she's blasting through it. she's only four, but has been dying to learn to read, so we will see what happens.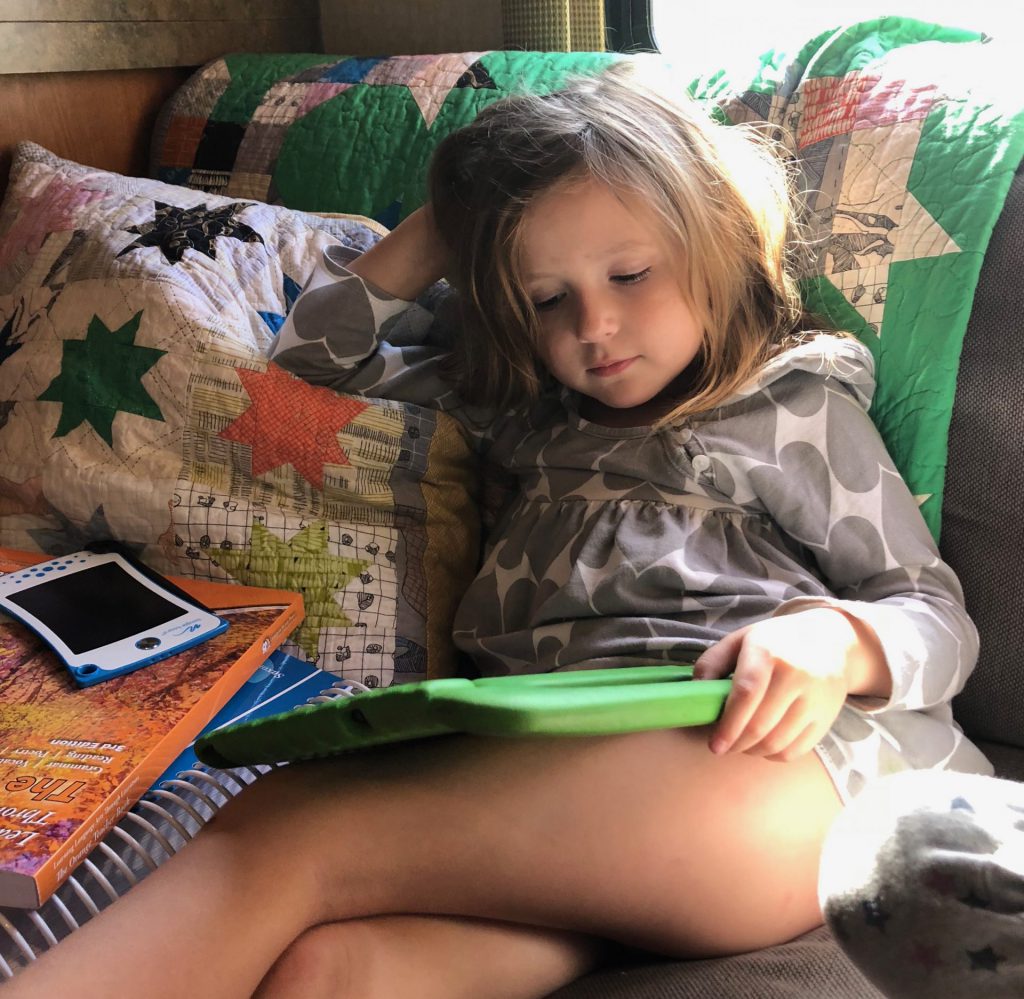 and now. for some downtime around the camper moments…
astoria farmers market matching tie dye tees for the sisters. also. yes. i realize hazel has no pants on. welcome to a little insight into our everyday life.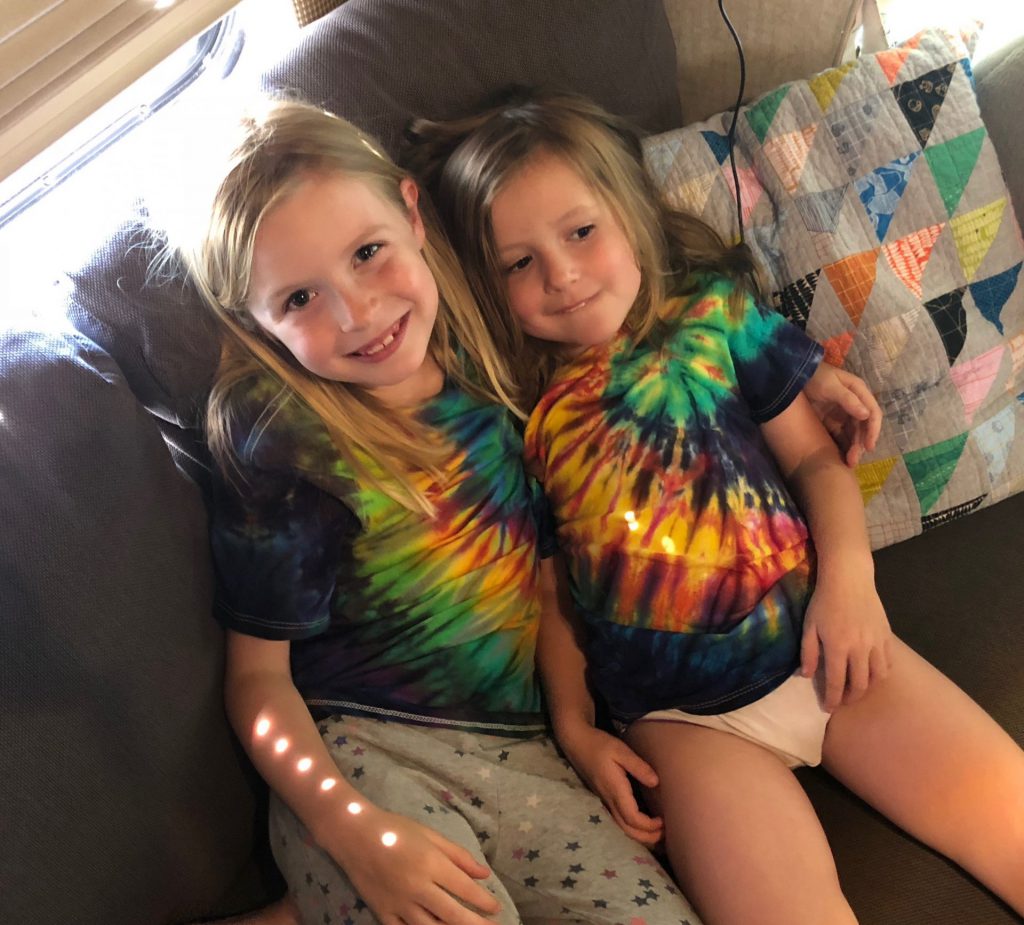 there was a marker incident. and not the washable wipe off crayola markers. no. that would be too easy.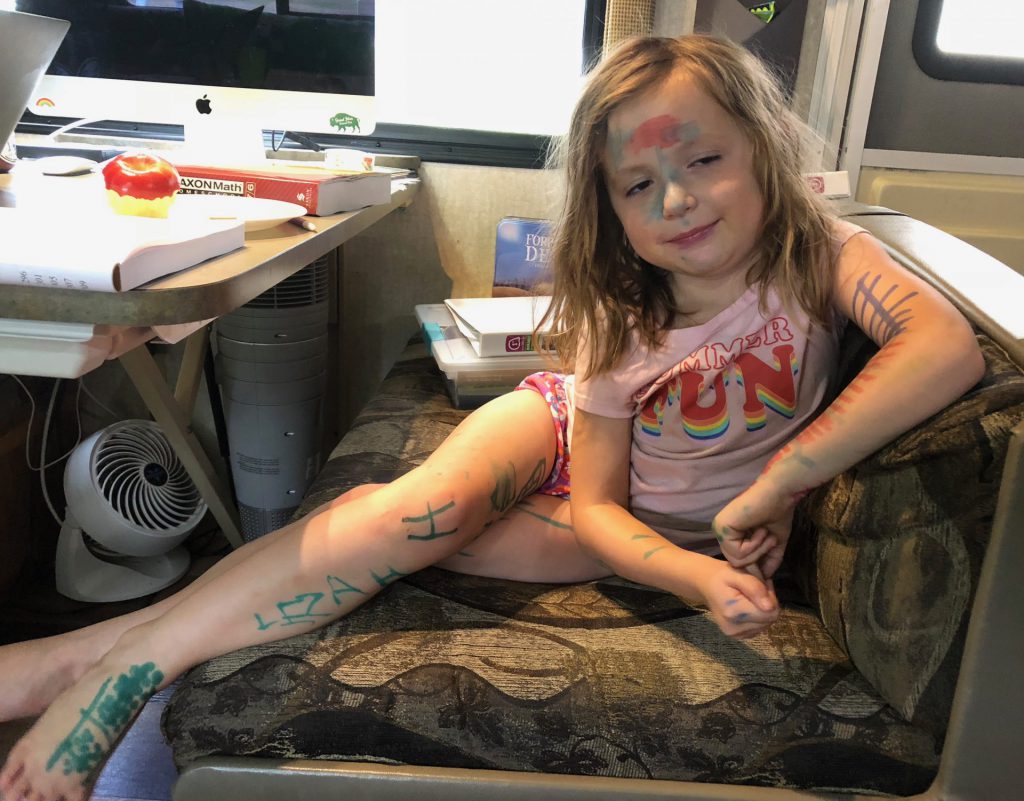 some hazel minecraft art.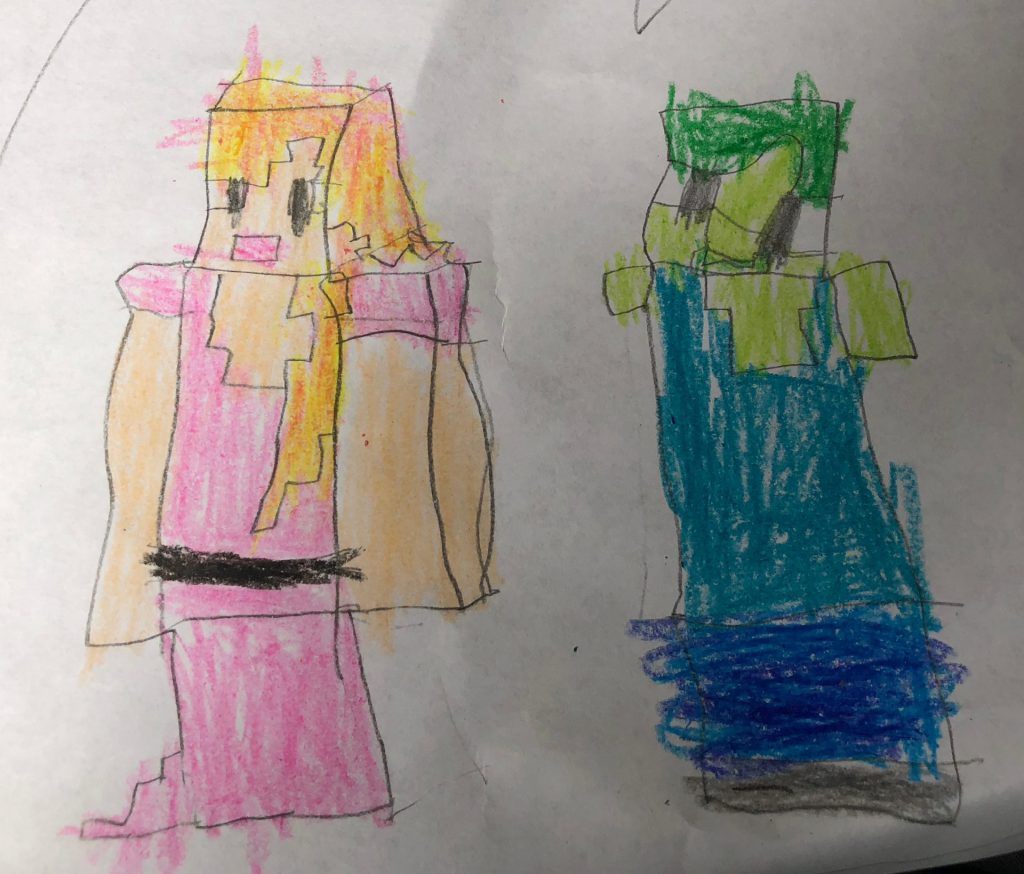 when we met jenn at lewis and clark, she brought a handmade mug she made during an extended stay in santa fe. it's so cute and makes a perfect cup for sipping tea and writing blogs.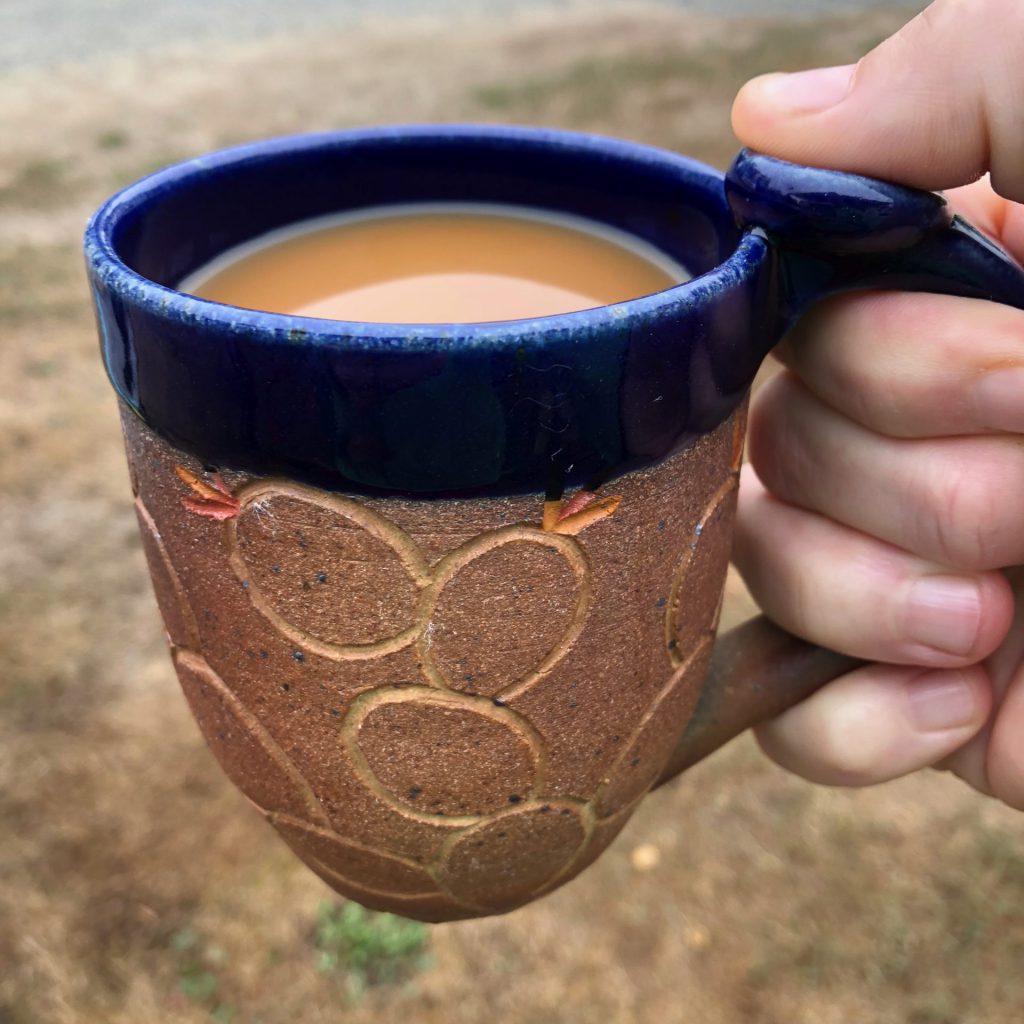 she also dropped off a quilt she had started (hand cutting and sewing the entire top). i finished up the backing, basted it, and quilted it for her. and then, in a further development, sewed on the binding. a small price to pay for the sweet mug.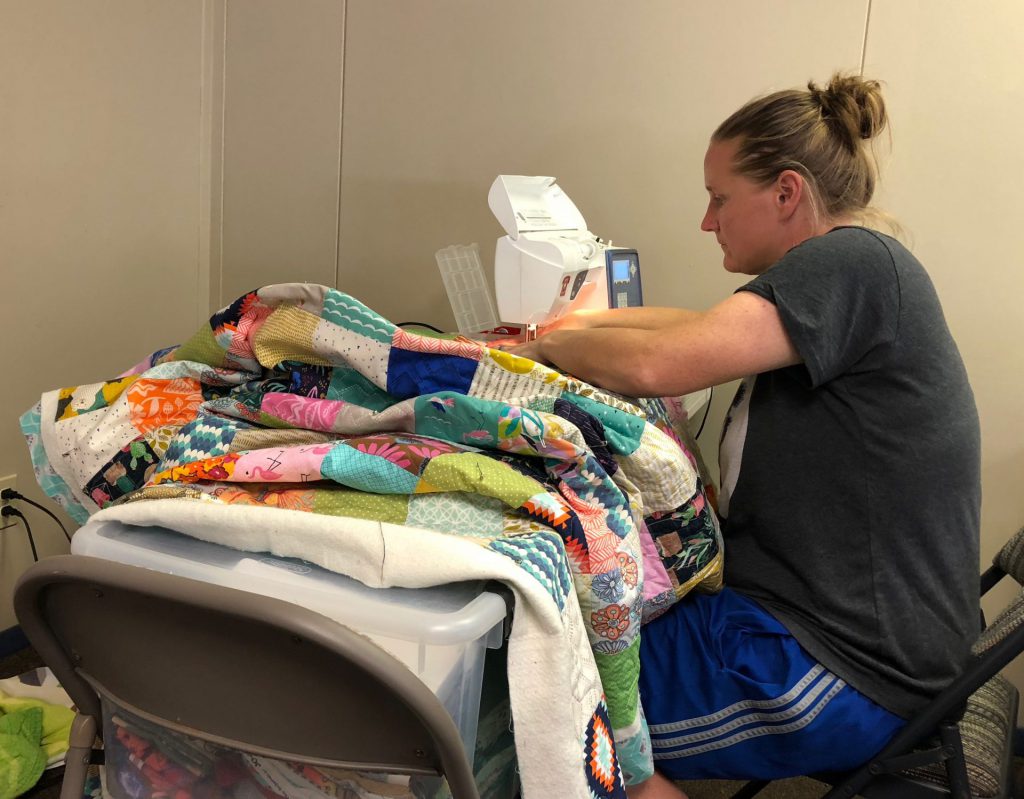 and, that pretty much covers our time in seaside oregon. time to head up the coast and into washington…