after our time in portland/vancouver, we headed back out to the coast, to seaside, oregon. it's a little bit south of the washington state line and a little bit north of tillamook, home of the tillamook dairy products. so, naturally, when we found out there was a cheese factory you could tour and sample, we added that to our to do list.
when the weekend rolled around, we loaded up and drove to the little town of tillamook. when we arrived, the factory was hopping.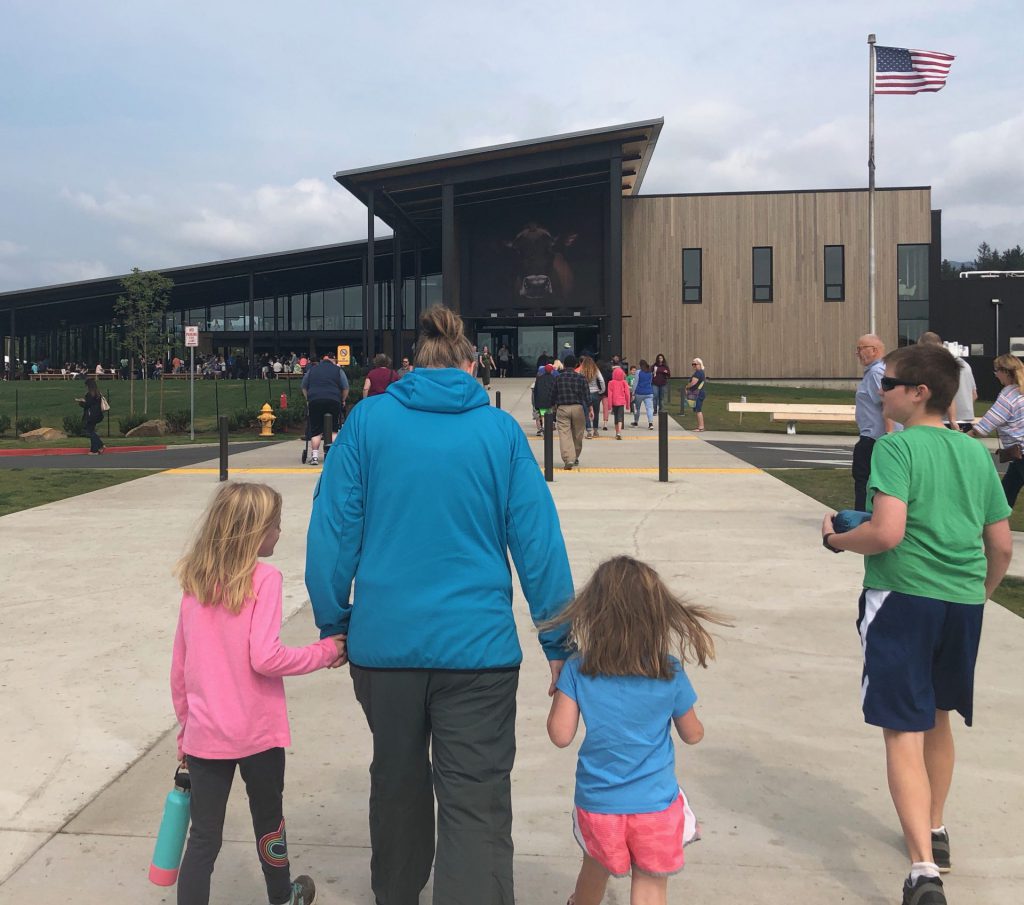 we were greeted by a friendly cow.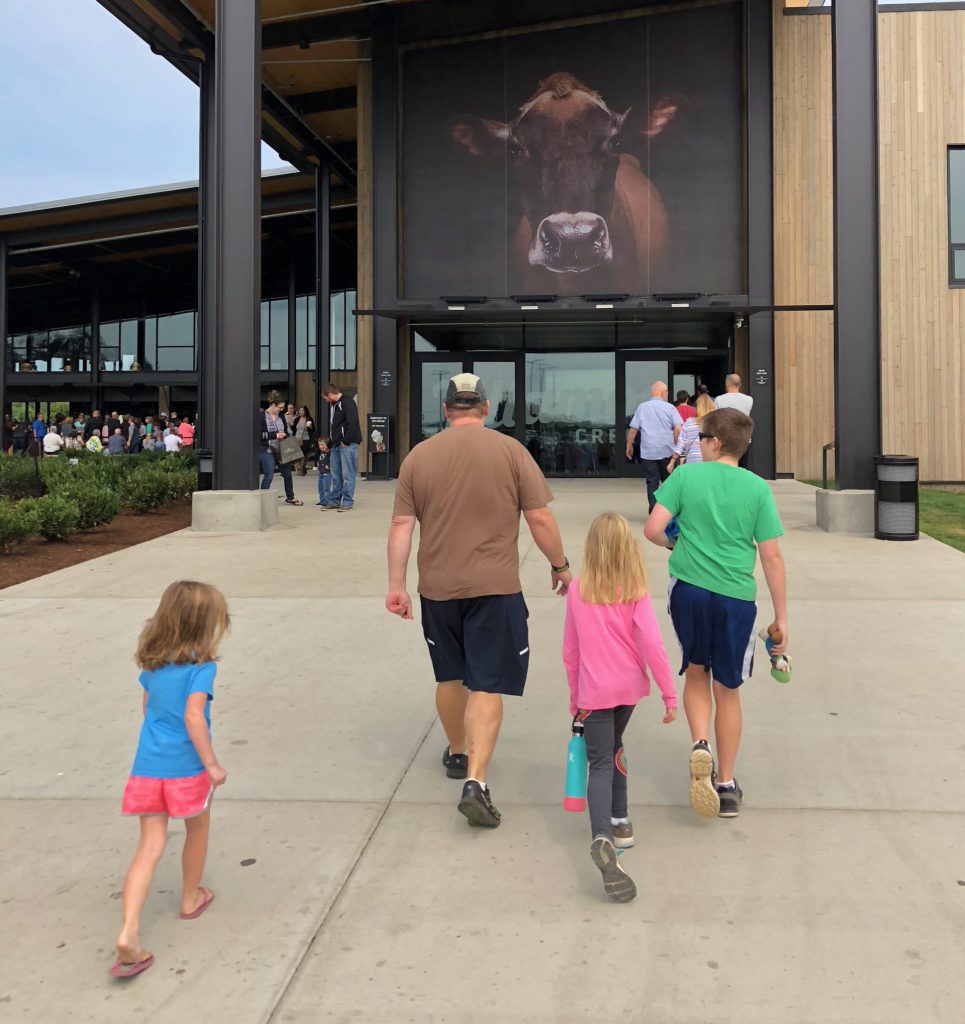 inside, the tour mostly consisted of this hallway. there was a little room at the start, with some interactive exhibits. then you walked along the windows, with views down into the factory, and informative signs in front of them and between them, detailing the cow to packaged cheese process.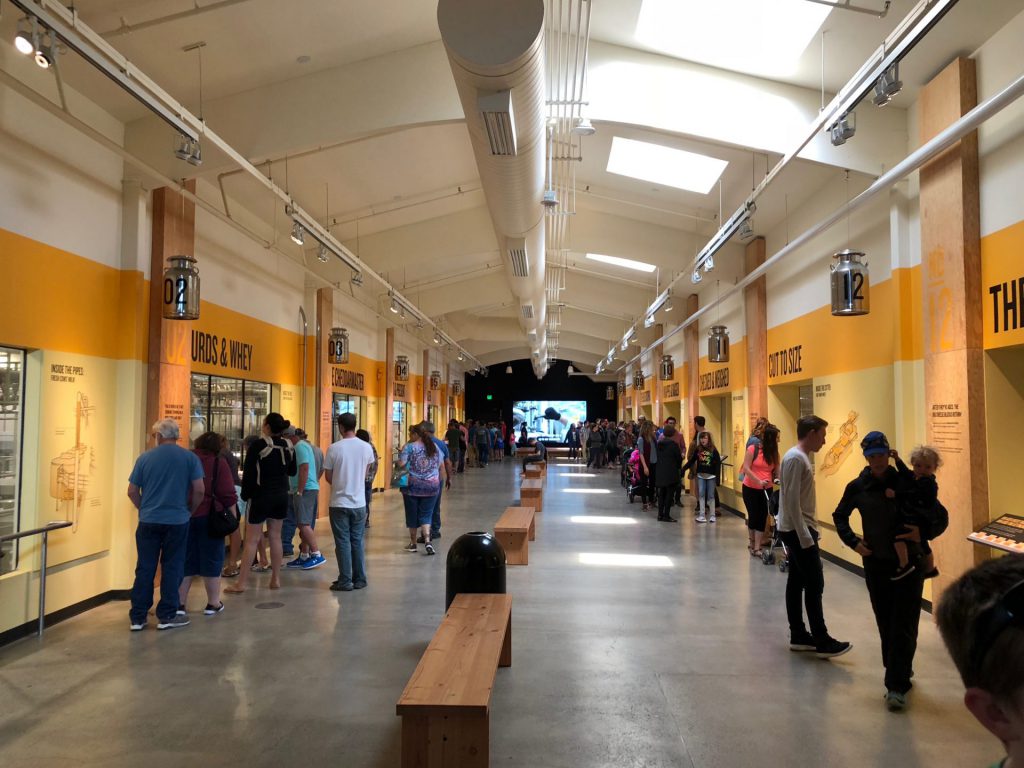 in the little interactive room, we got to feed pretend baby cows.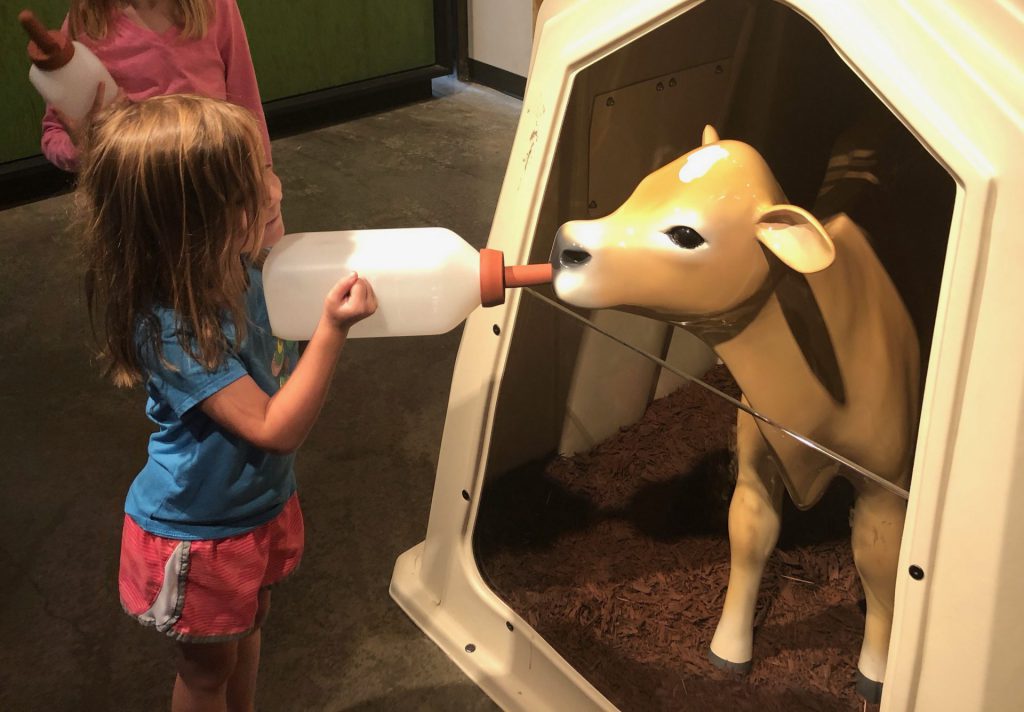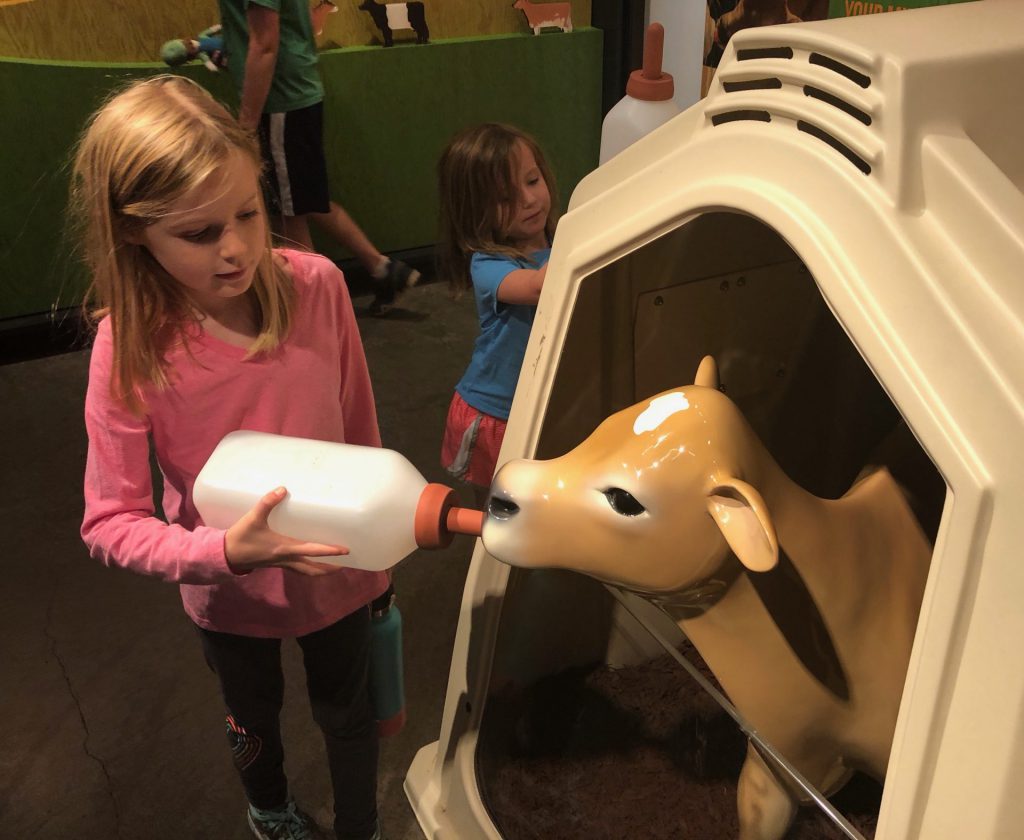 isaac was obviously too cool to feed a plastic cow, but he did find some of the info about different cows interesting.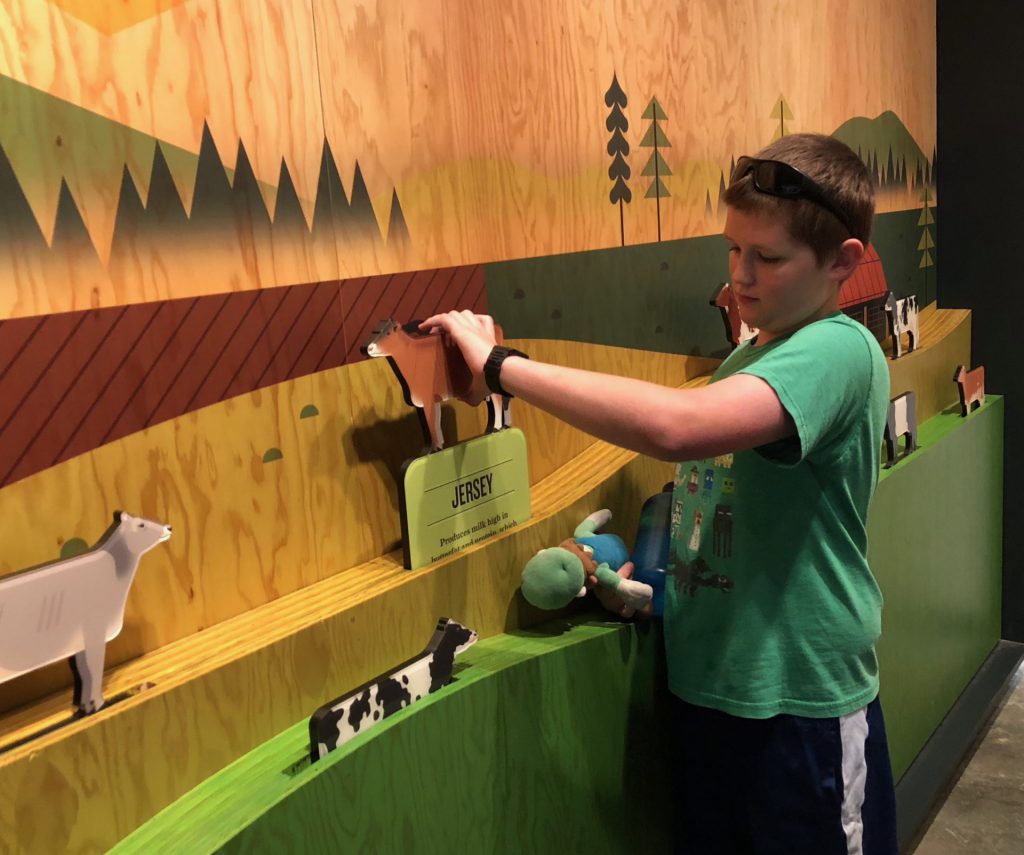 we all took a turn trying to beat the clock in a cow milking exhibit. we had a certain amount of time to fake spray, wipe down and attach pumps to a cows udders. we all failed. we would be terrible dairy farmers.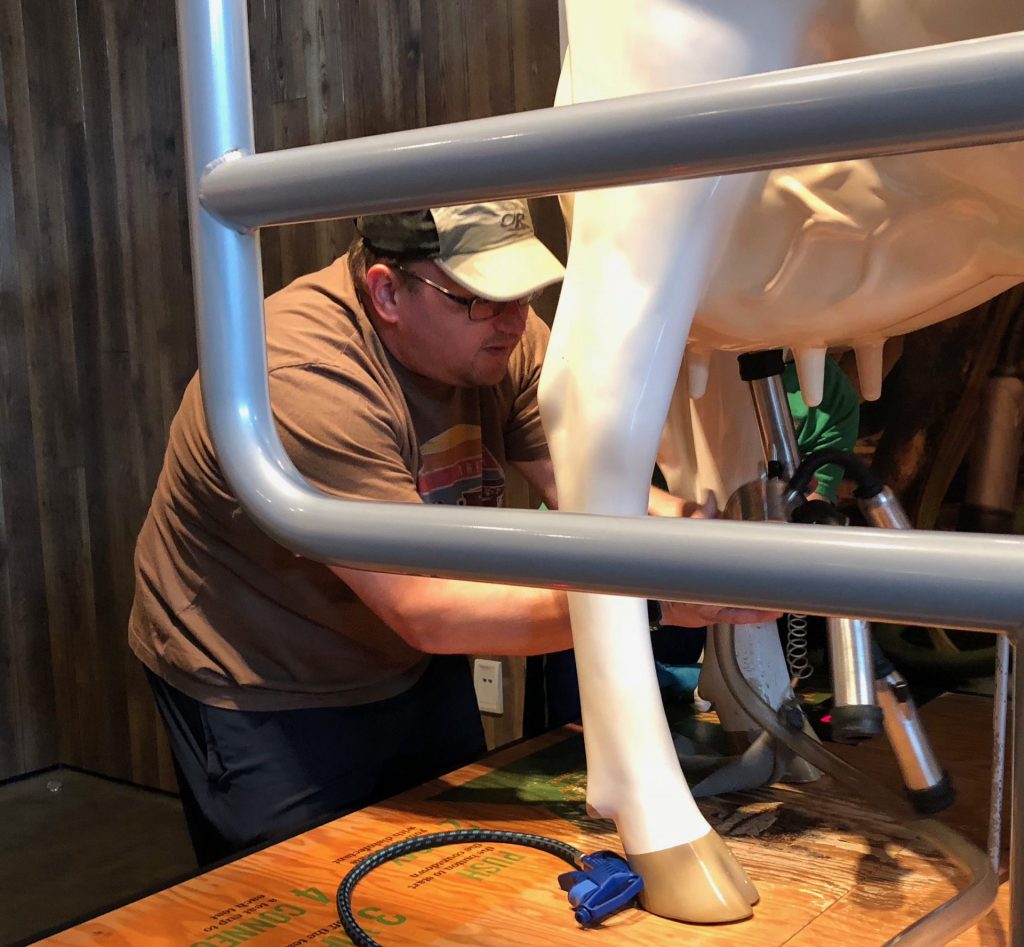 then. the actual working factory part…
there were a lot of people there at the same time as us, making it hard to read the signs or get a good view if you were a tiny person. also, it was sort of hard to make out what was going on. but here's some pictures anyways.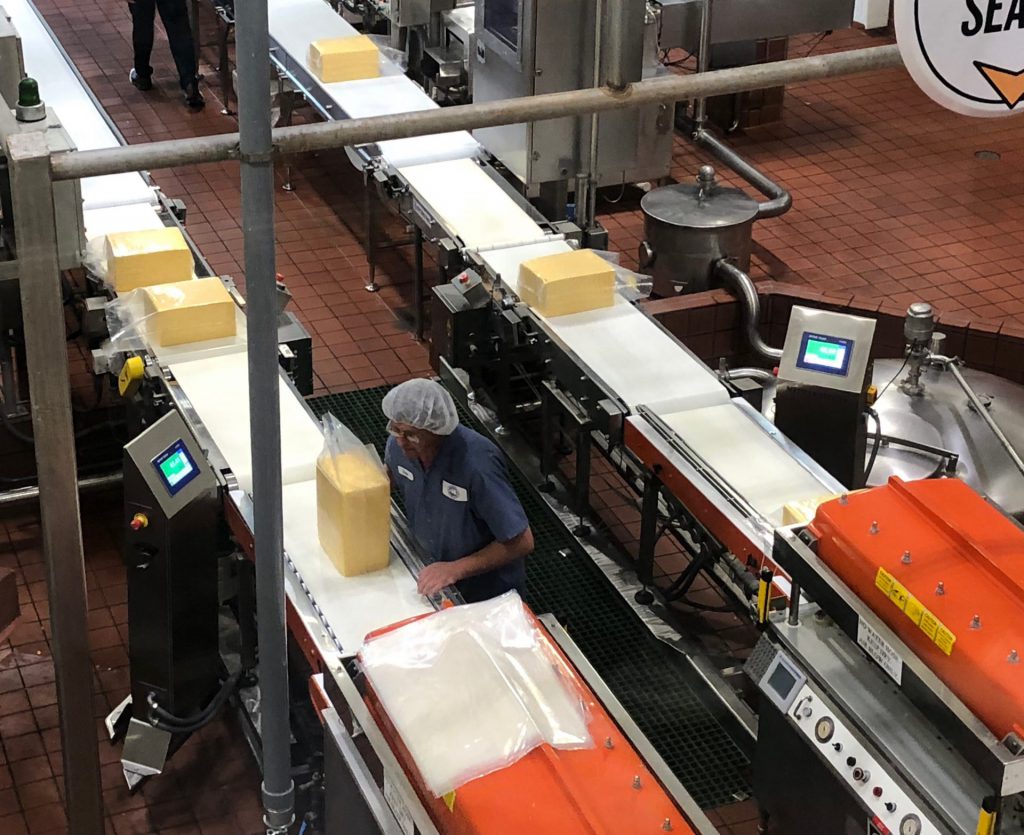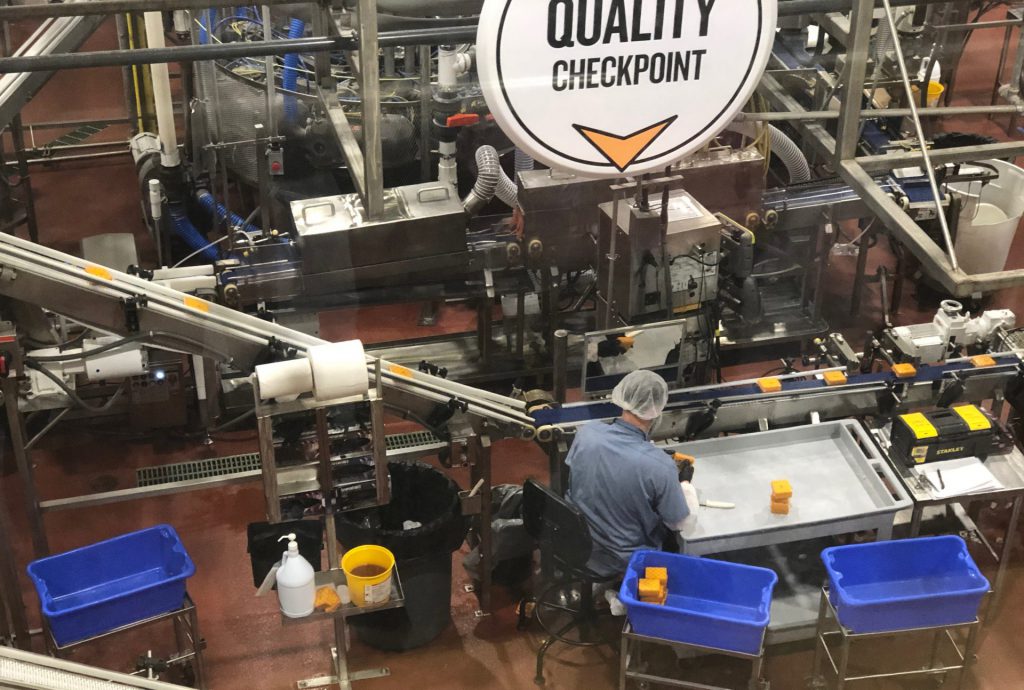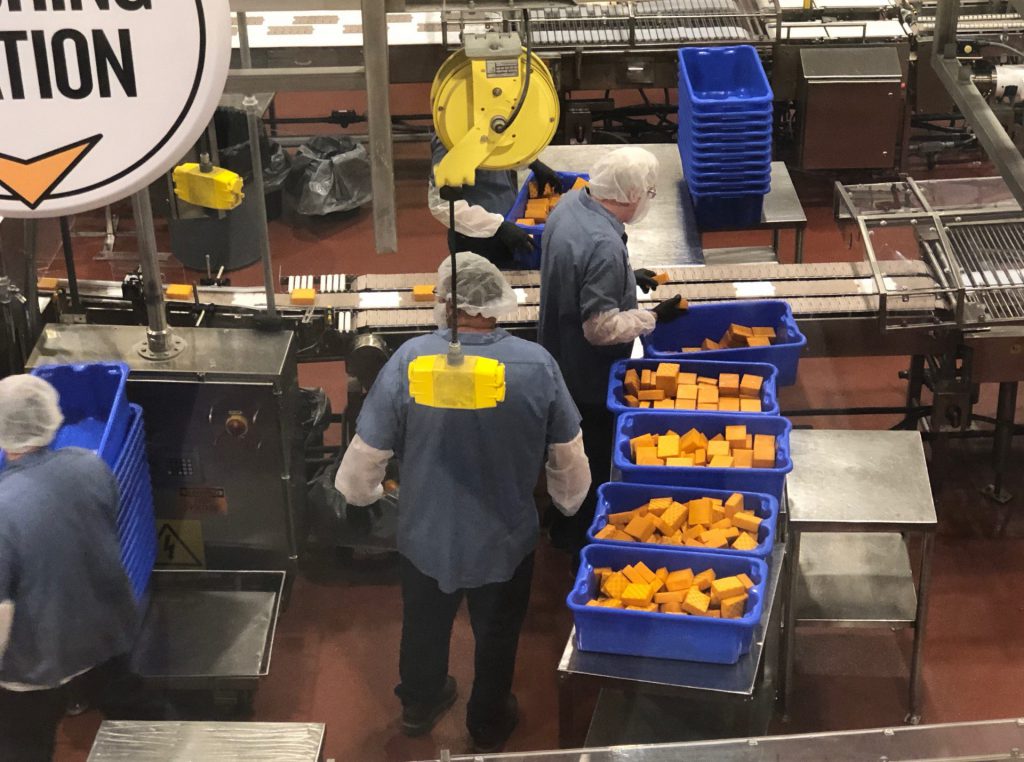 my people. taking in the majestic view of cheese being packaged.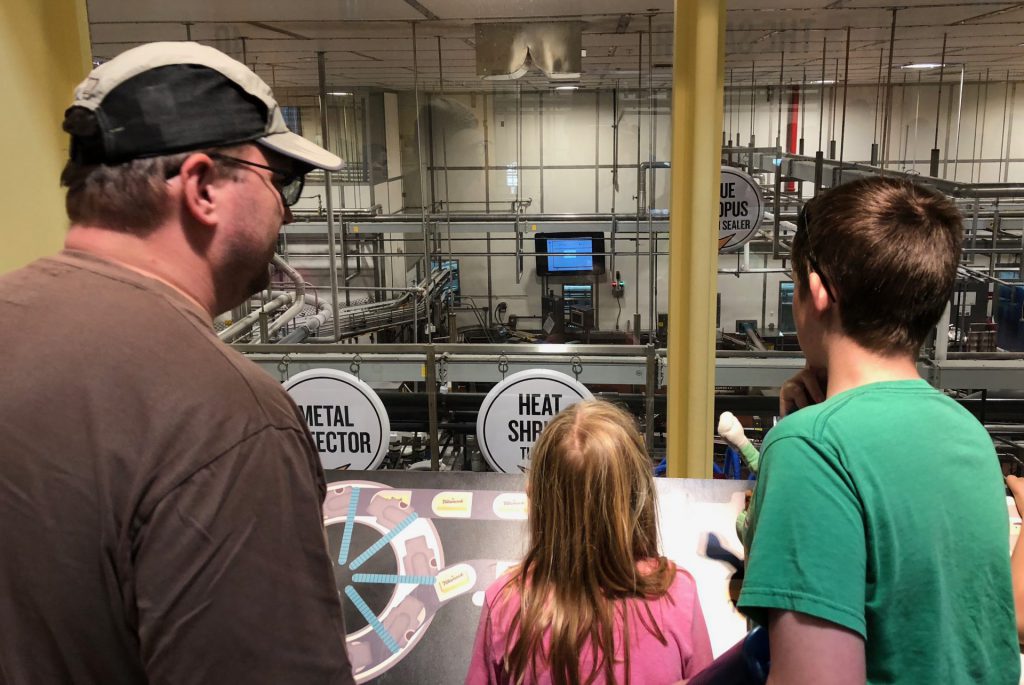 then. it was sampling time. the line was crazy long. but, we are prepared to wait hours for free cheese.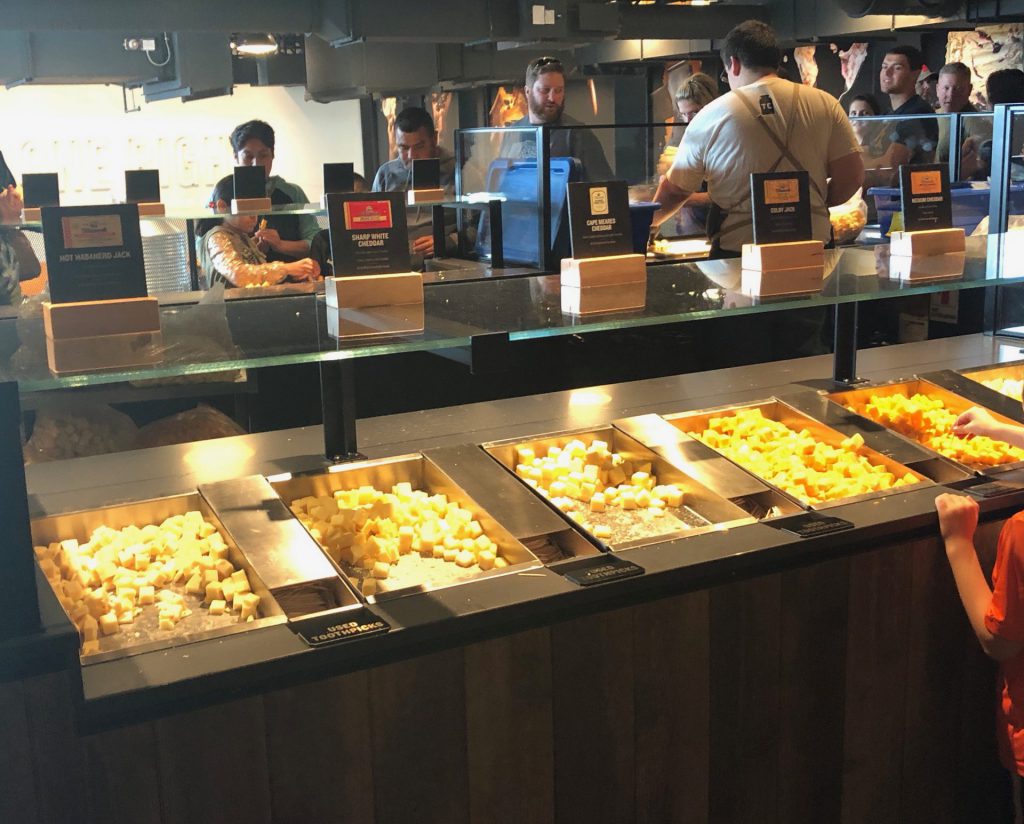 finally, it was our turn and we filled up on toothpicks full of different cheeses. hazel didn't hesitate to eat hers, shoving it in before we were even out of line.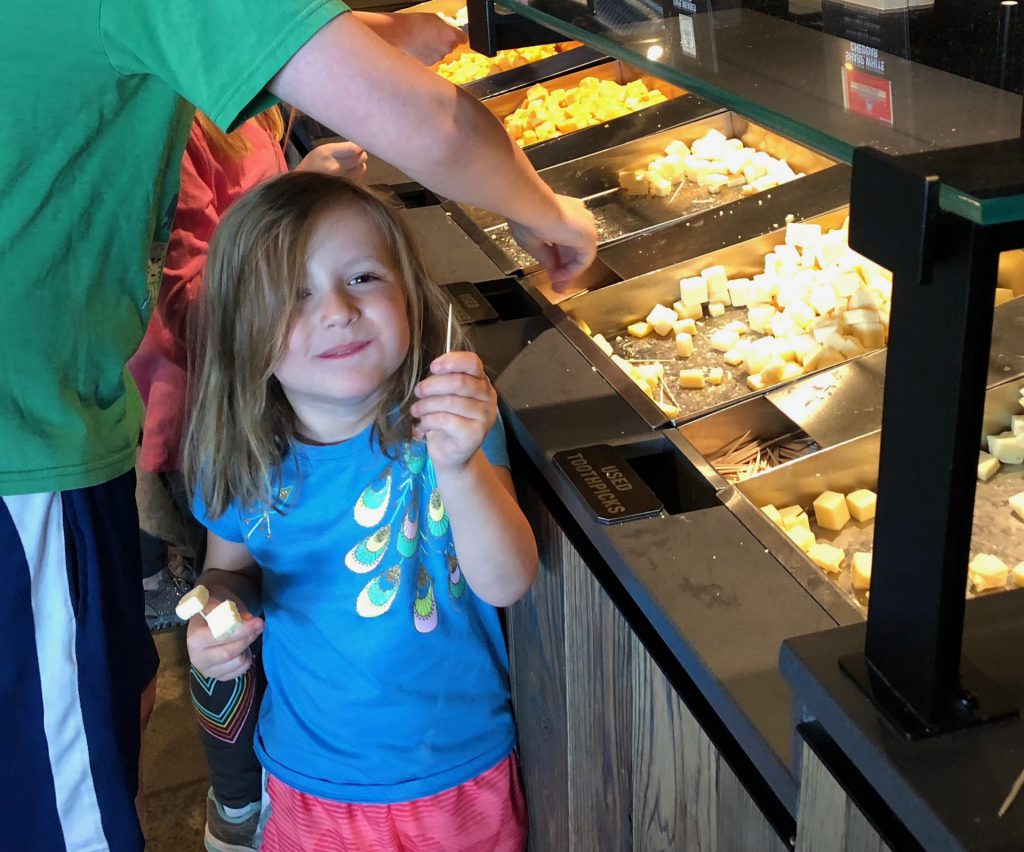 my beautiful bouquet of cheese.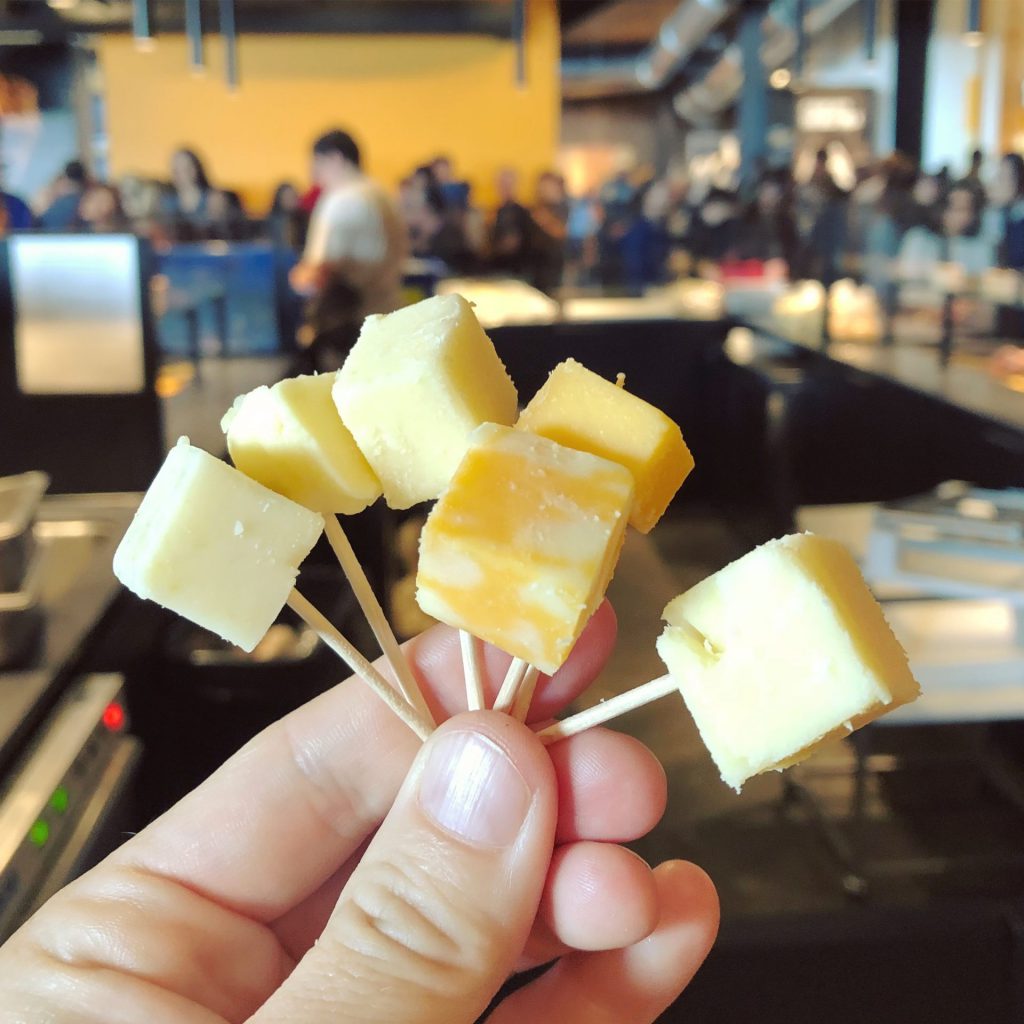 once the cheese was sampled, we were funneled into the gift shop, where we obviously stocked up on fancy flavors and cheese curds and discounted end cuts and beef jerky and stickers and patches and postcards.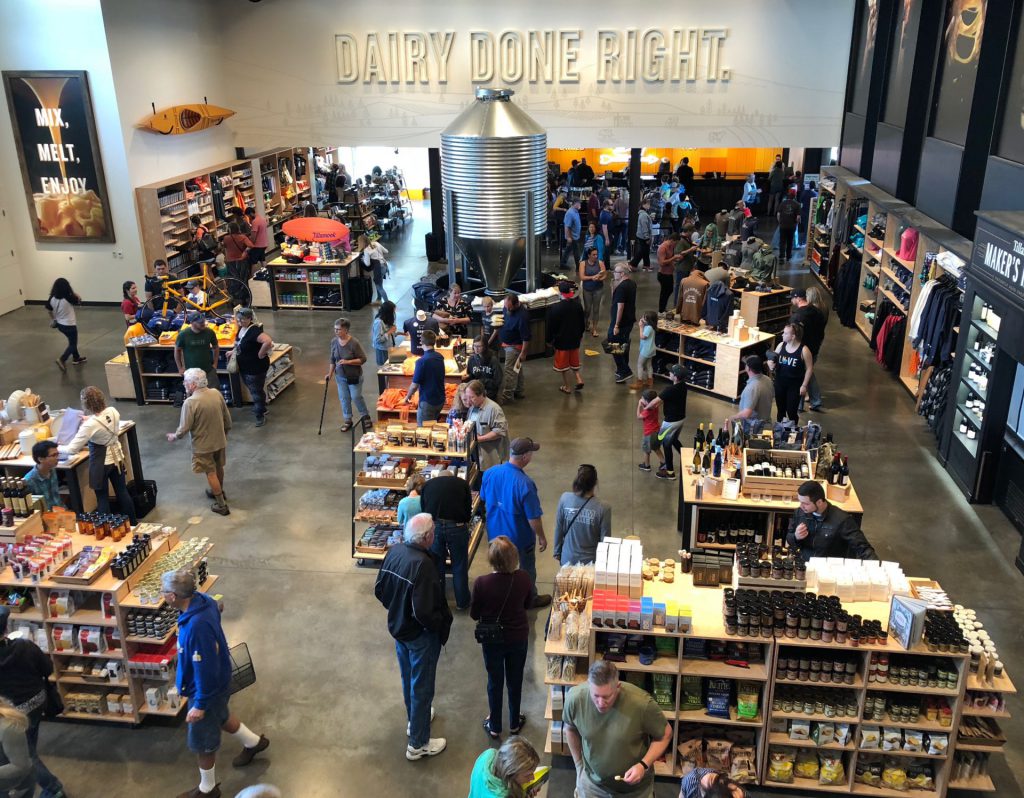 and then. our cheesy tour day was complete. 🙂