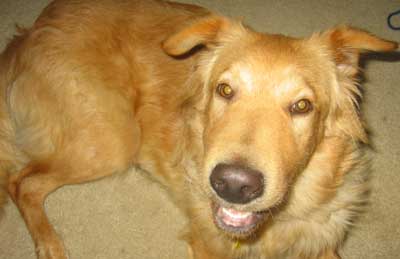 It's been a rough couple of days with Lucy. We were quite worried at first, because there didn't seem to be a food in the world that could hold her attention for more than 3 seconds. You can't really reward a dog if they don't care. Kind of like kids without anything you can "tap into". Anyhow, she's a little better about that. She'll stick with you for some Filet Mignon. 🙂
Nights in the crate have been extremely tough for the Dog Wonder. She has gotten progressively worse, since the first (quiet and peaceful) night. We moved her crate to the basement to not annoy our neighbor, and hopefully this will allow us to ignore her (and not give in), and she'll get over it quickly.
She's learning a few things. Like playing fetch and sitting and her name and "No!". She's got a lot of work though…..
And that's the update on Lucy Lu.