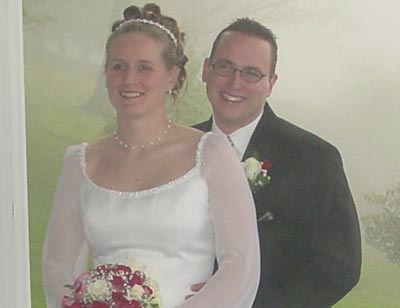 Today marks the two year anniversary of my marriage to Derek R. Lidbom.
Yup. Two years ago today, we were standing in the cold fog, awaiting our forever together. Today, I'm in a warm house, awaiting my trip to school.
In school news… we are down to the final week. Not including two days next week for exams, of course. Four more days of cramming math into the brains of my pumpkins. And then…. SUMMMER!!!!

(Summer for me means two classes (one from Salem, one from WSSU, two parts of the Praxis 2 exam, a trip to Elon with Student Athlete Leaders for one week and the Future Falcon Hoops camp. That's actually all in in June. Good times, good times.
Well, that's all. Peace and Chicken Grease.