Derek and I took Isaac to a Halloween Party in "downtown" Lewisville. The event, located in Shallowford Square was cleverly named Shalloween. There wasn't much for a baby to do, but it was a good excuse to dress the boy up. The fact that he's a happy camper whenever he's outdoors was an added bonus.
He was a very cute Baby Chick. Or Duck. Or whatever his costume is. He even won first prize in the costume contest for 6 and under Boys.
All set to go: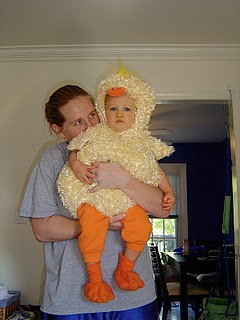 Cute Chick/Duck closeup: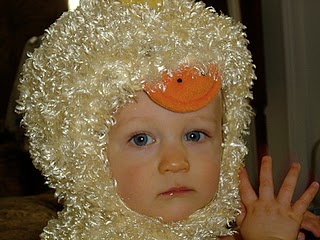 Playing the one and only baby friendly game: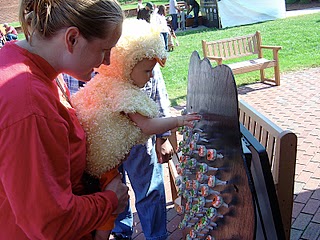 Waiting…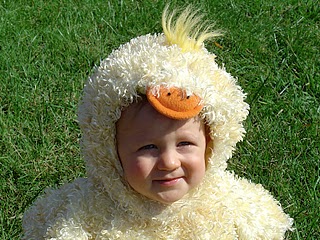 Walking in the parade: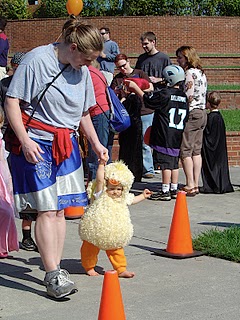 Pretty exciting….
Also…. here's a link to the picasa album of all the pictures.