For Heather's shower, Lorena, Chris and I had the grand plan to make a cake with fondant. Actually, Lorena had the grand plan. Chris and I just nodded and went along with it. I guess we watch too much Ace of Cakes and they make it look so easy, so we thought we'd try our hand at the art of cake decorating.
Lorena baked the 4 layers of delicious cake last night and had the butter cream finished and the fondant started by the time we got there. It should also be noted that Amy came over to Lorena's, to watch Isaac, Josiah and Grace, along with her own two sweet girls. It was toddler-mania!
Anyhow, the rest of the process is sporadically documented by pictures, which I will now display below.
Lorena and Chris, piping a border of circles: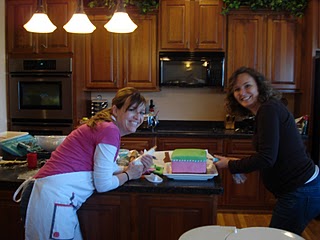 Rolling, dying and cutting fondant:


A giant vat of butter cream!: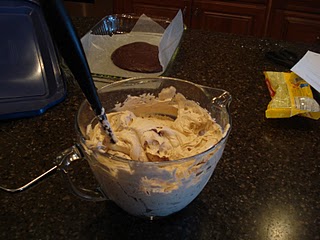 The supplies, ready for decorating: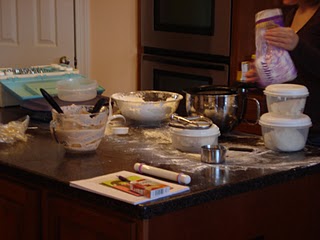 The kids, eating lunch, looking quite cute: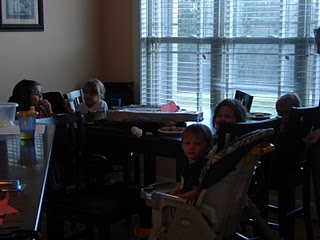 The finished (except for piping some words) product: