Derek's parents were taking Caison to the Children's Museum today, as a reward for beinga fully fledged member of the potty trained club. Isaac and I decided to tag along, not even realizing how much fun we would have.
The first room was pretty much a pre-school playroom and had all sorts of building toys.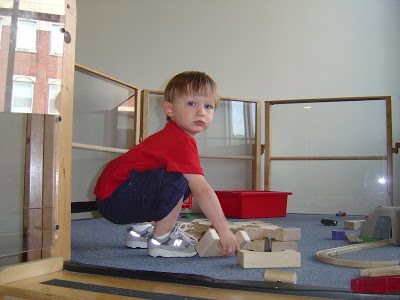 Then, we were off to the Krispy Kreme factory, where Isaac donned his apron and went to work putting donuts onto the conveyor belt. He showed no interest in moving up the corporate ladder, and couldn't be persuaded to try any of the other "jobs".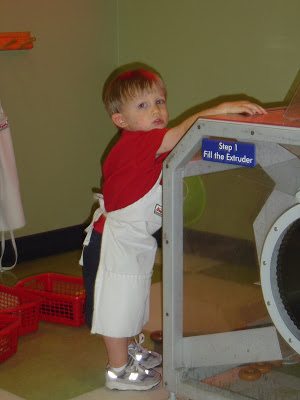 Then, we were off to Food Lion for a shopping trip. We didn't really need much. In fact, I had to put the Gold Fish back, because he wanted to eat some, not pretend he was buying them.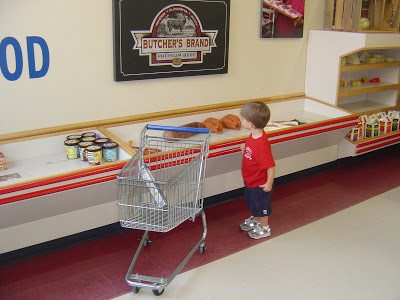 Isaac helped Caison with checking out. Caison did a great job with filling his cart. Not so great with putting the items back.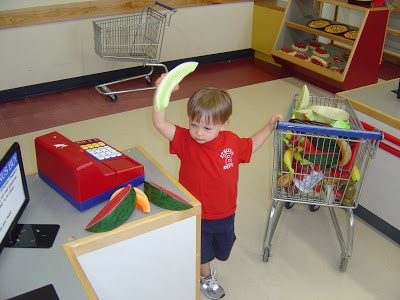 The bakery window…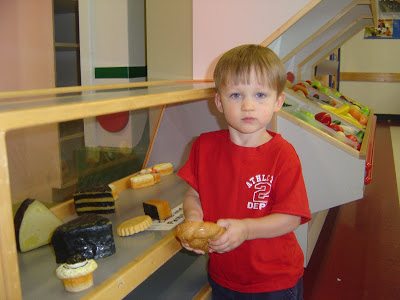 Here we are in one of the chairs in the "Nursery Rhymes" area. I'm not sure which rhyme this pertained to.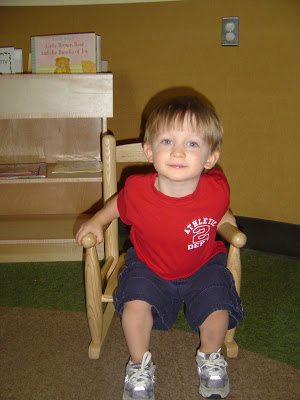 Crossing the troll bridge one of several times.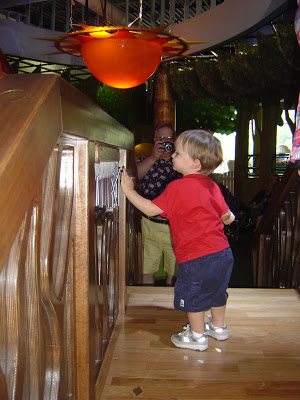 Sitting in the big rocking chair. And by sitting I mean trying to get off the chair while a quick snapshot is taken, giving the appearance of content sitting.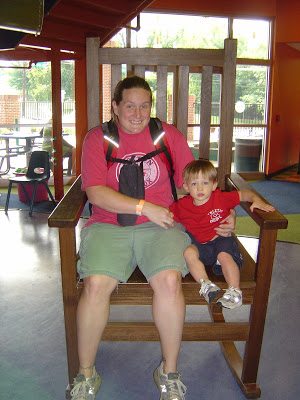 Back outside the giant preschool area with more building toys.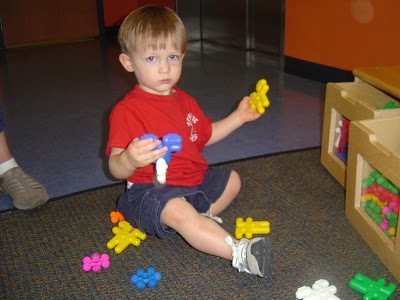 Intense playing.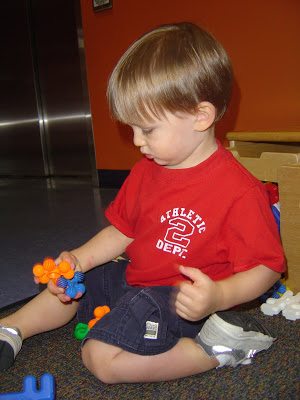 Isaac and Caison playing in a water bin outside.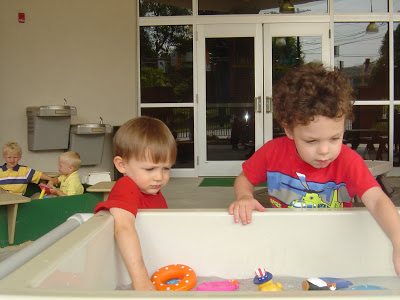 Checking out the pinwheel patio decor.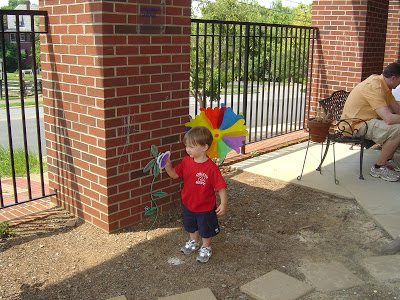 We also participated in a Fourth of July parade and were taped by the news, so hopefully Isaac can make his television debut tonight. 🙂
Derek's parents bought a season pass for them, us and the boys, so we'll definitely be back quite often. It was a lot of fun!