we having a bon fire for our youth group tonight. since i like to make delicious treats and middle school and high school students like to eat delicious treats, well, you can figure it out.
as always, i had a very cute helper when making the frosting: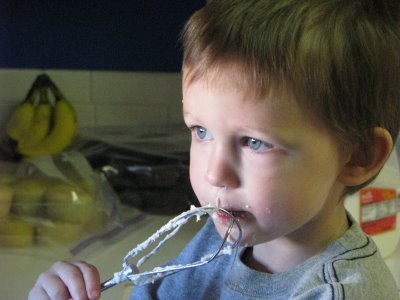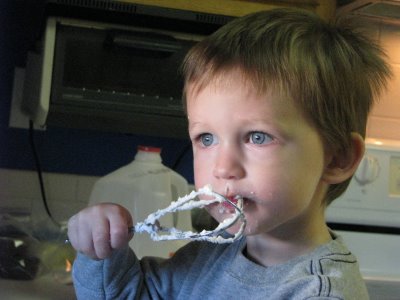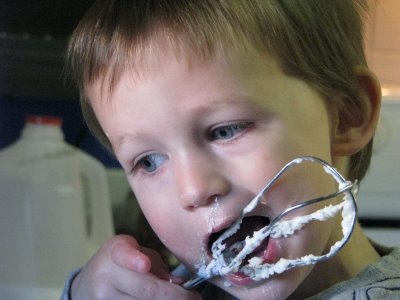 these aren't my best work. i was a little bit rushed.
i was also struggling with some spiderweb cupcakes and the black icing in a tube. i scrapped them and the pumpkin patch cupcakes are the replacement and a little bit rough looking. 🙂 oh well, they'll still taste good.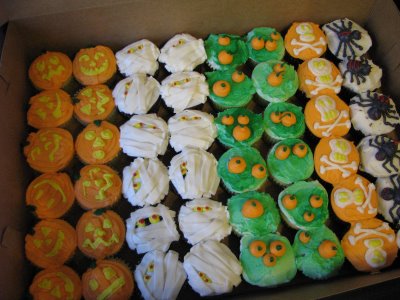 happy halloween!