last year, isaac and my mom and i went to the strong museum of play in rochester. we didn't allow enough time for all of the stuff and we left with so much unseen. i couldn't wait to go back with isaac (and anna, but she didn't care much) and derek. this post only has a few pics i snapped with my iphone. i took a bunch more with the nice camera, and someday, i'm sure i'll pull them off onto my computer and into a picasa album. and when that day comes, i'll link to it from here. 🙂 but for now… some iphone pics…
anna, admiring the fish: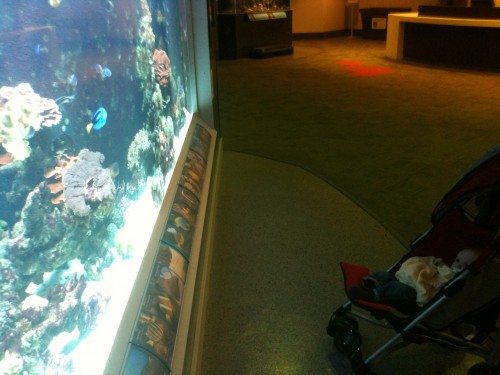 giant potato head: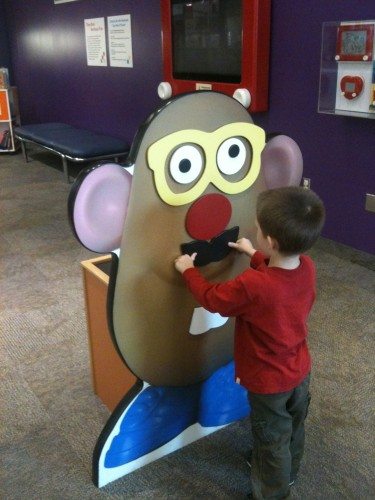 isaac, checking out his purchase from the fake wegmans.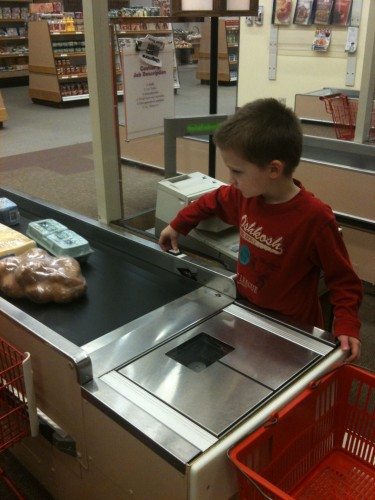 pulley system to lift balls into an intricate track system: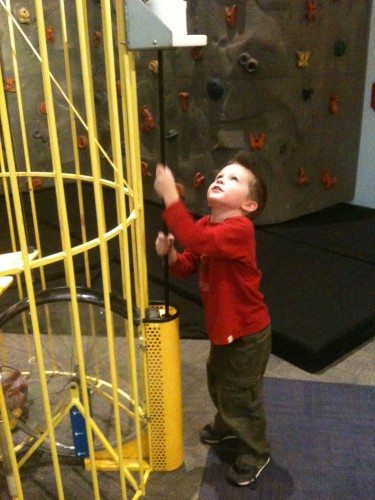 there was a ridiculous amount of stuff. stay tuned…