on october the first, derek and i packed up the little rav4 full of babies, grownups and a whole lot of clothes, toys, electronics and baby equipment.  here are some pics i snapped during the road trips.
happy girl: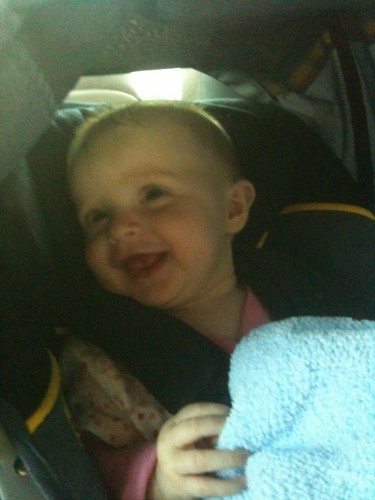 the gift shop at the rest stop in new york.  it makes me laugh because we are ridiculously far away from new york city.  we're closer to toronto, pittsburgh, and cleveland.  whatever.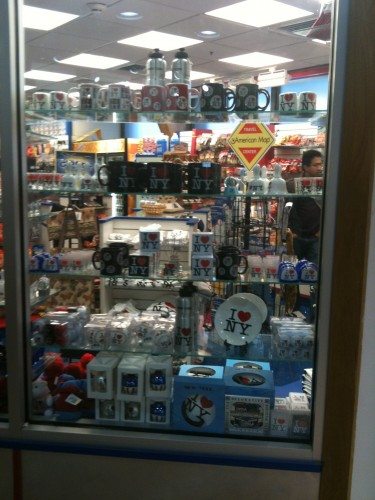 mouth breathing sleeping baby: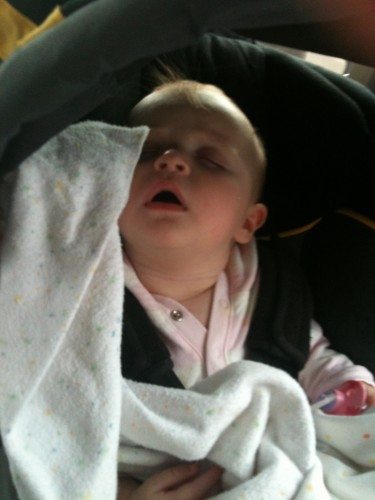 isaac was pretty content on the trip up, thanks to his ipod (and justin bieber).  we misplaced the ipod on the last day in ny, so the ride home required a few boredom interventions.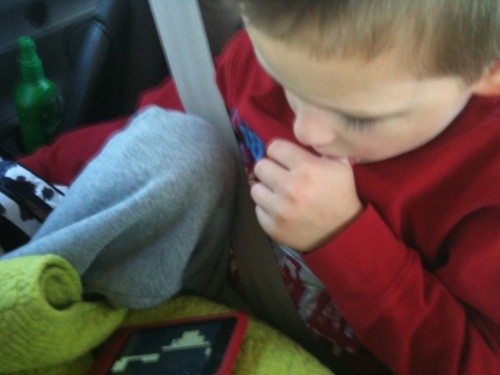 more of the happy girl: