we are in the middle of the approximately one month long season of spring where the weather in north carolina is 100% awesome. it's just after the short winter where everyone gripes about schools closing for pending inclement weather and ice storms shut down the state every few weeks. and it's just before the 9 month long summer of 98 degree temps and ozone warnings. where i'll break a sweat just getting my kids in the car. where we can find no outdoor refuge from the sun. where every indoor establishment maintains a frigid temperature of 62 degrees, making it impossible to dress myself and my kids for a day of running errands (sweat, freeze, sweat, freeze…) where i have to listen to neighbor kids laugh and squeal between giant splashes in their undoubtedly refreshing and olympic size pool.
sorry. back to the now. it's spring. and we're taking full advantage of it.
playing with the sand and water table: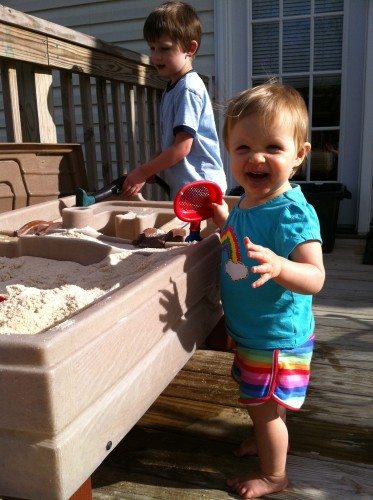 and IN the sand and water table: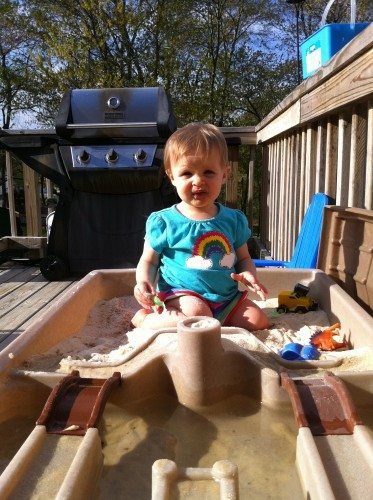 we tested out a new park (which is directly across the street from our "normal" park):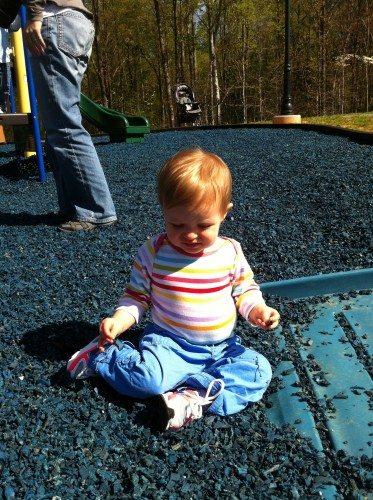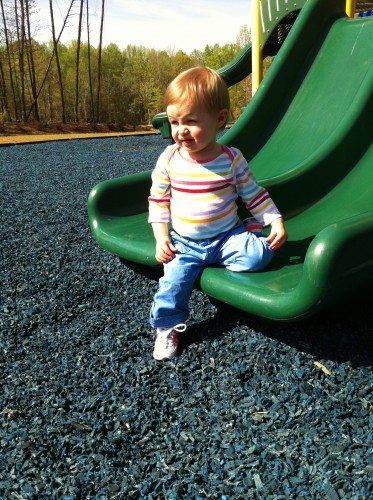 we ride toys in gramma's driveway. (ps. anna knew exactly what to do on the ride on toy. are babies born with this knowledge?).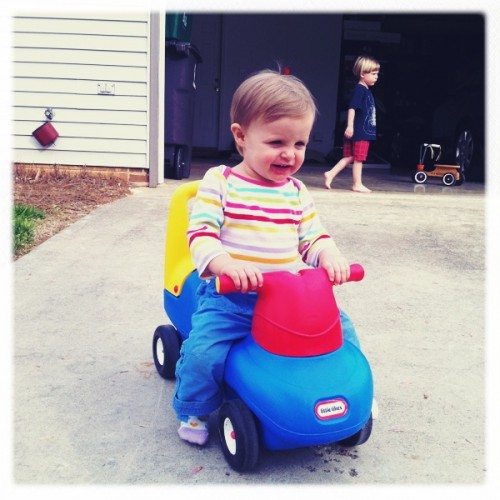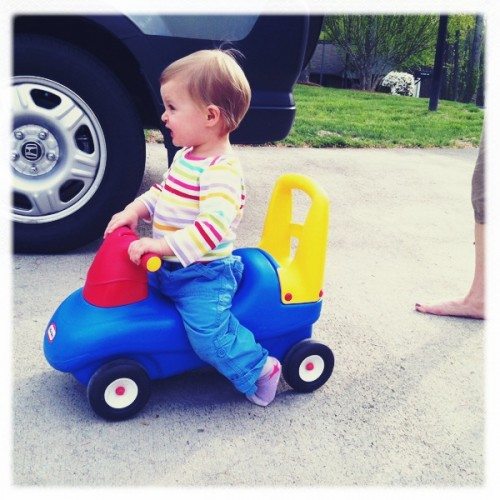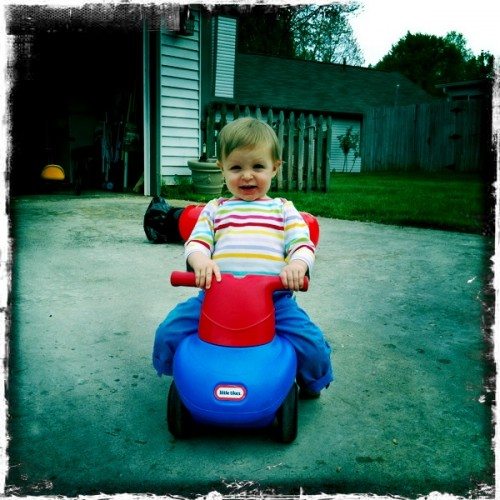 isaac can finally pedal a tricycle. correction: isaac is finally willing to attempt to and succeed at pedaling a trike.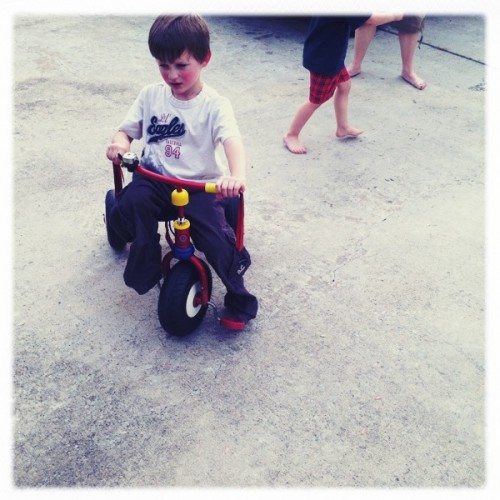 derek's dad bought a sweet ride on jeep at a yard sale. or maybe he got it for free. but, it doesn't have a battery. so the poor kids have to push each other around in it. they don't seem to mind. especially the rider. :). in other news, isaac's pants are a little too big.