this summer, i researched joining a bunch of different pools, before deciding that the cost to go to tanglewood park's pool was only $7 per trip and we'd have to go a lot of times to justify paying $400 or more to join any of the "private" area pools. plus, we finally paid the yearly membership to tanglewood park, since we found ourself going quite a bit and the $2 gate charge was adding up. anyways… all that to say, we went to tanglewood for the first time on tuesday and we loved loved LOVED it.
first, a picture of bridgette's daughter addison, trying to catch her shadow….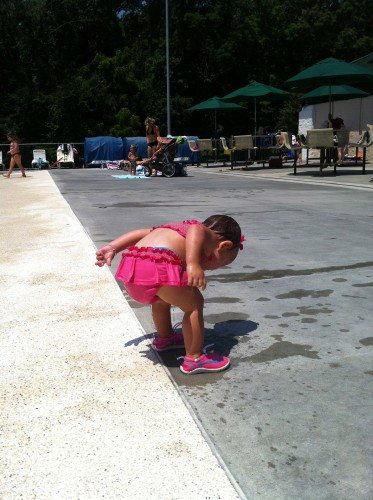 at first, isaac was a complete grump and wouldn't go in and screamed when i tried to drag him. then, he had a little bit of lunch and turned into a completely different kid. this fun kid to be exact: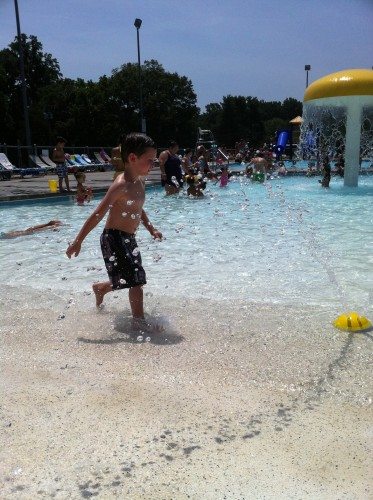 anna loves the water…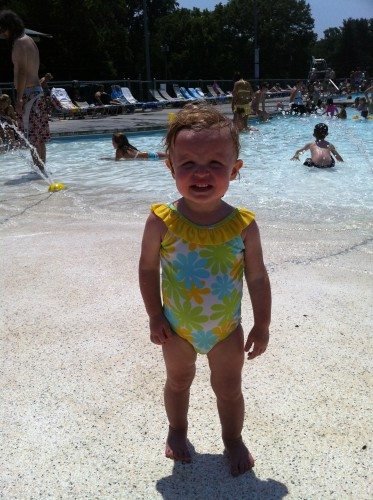 both kids in one shot…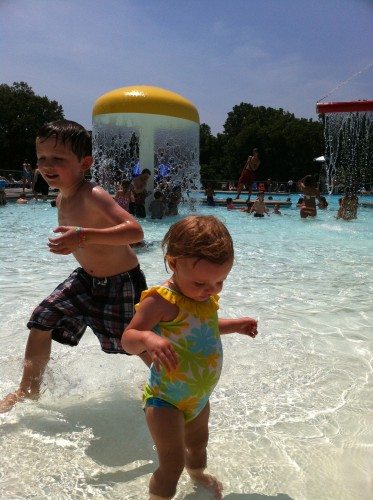 anna wore out. isaac, who had a delayed start to the pool due to grumpiness, played a bit longer…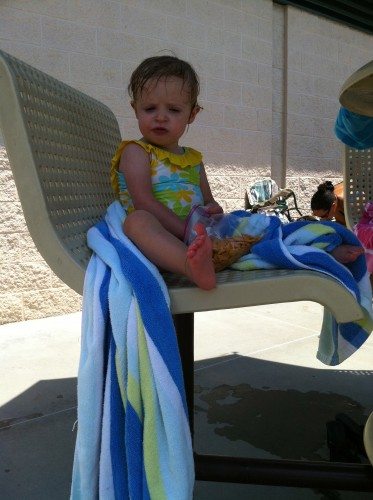 the pool has a gradual entry on one end. so it's like the beach. minus the sand. and the under current. the kiddie end of the pool is huge and has lots of fun spraying toys. i am very much looking forward to going back with the lid kids.