the plan is, derek helped us drive up on saturday. (and by "helped", i mean "did most of the driving"). today (monday), he's flying back to lovable winston. we will remain behind, hang out, etcetera, until a future date and time, in which i will enlist the assistance of jake paine (my brother) for the ride home. he will then stay with us for a bit, until my mom comes to pick him up.
all that is to say, yesterday was derek's only full day in the 14020, so we were relatively low key. here are pictures of our low-keyedness.
derek and ike and jake on the boat: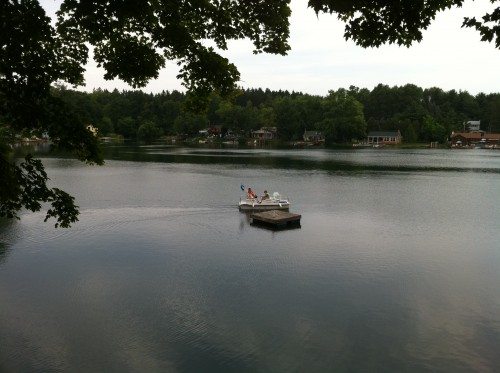 i managed to coax ike onto a floaty ride in the lake. i'm hoping i can use this as a springboard to swimming with arm floaties.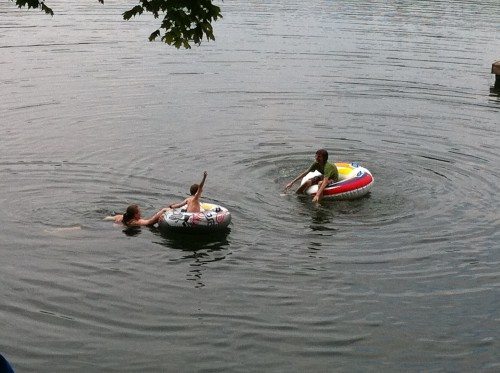 we visited with aunt eleanor in elba, ny. her neighbor has grandkids and subsequently has a yard full of good toys that she shares with us: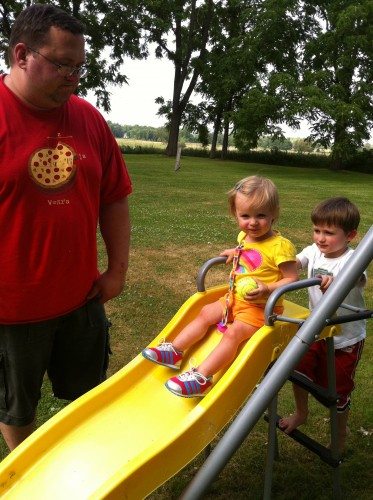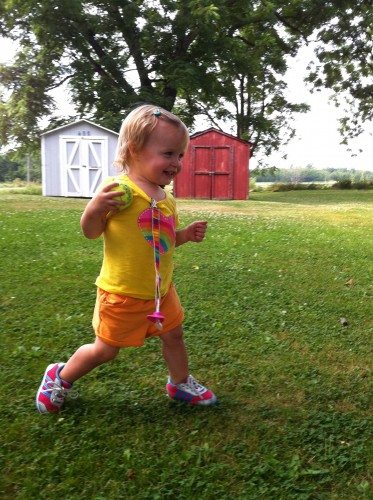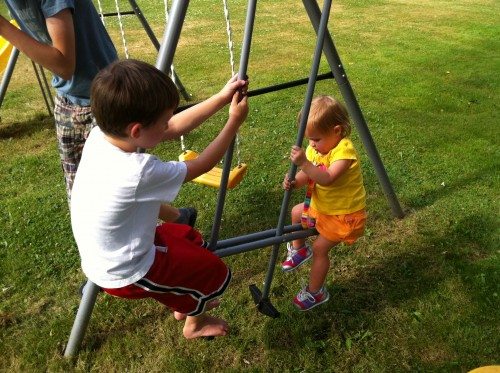 then, of course, we had pizza and wings. anna and ike both enjoyed. (as did the grownups).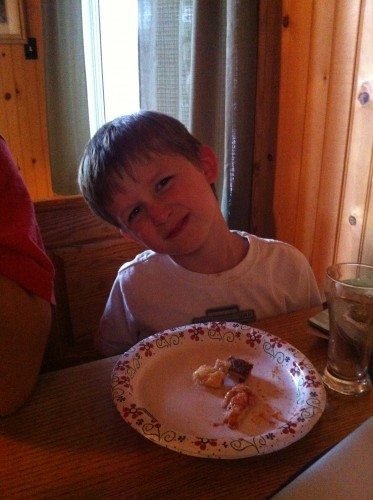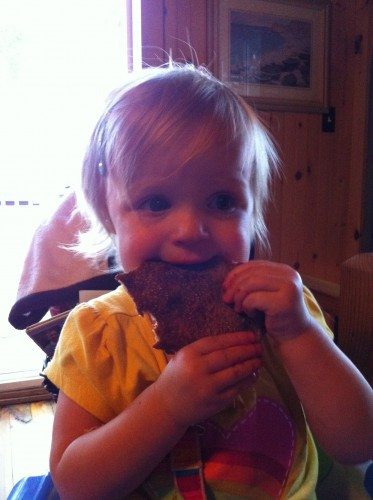 and then, we topped off the evening with ice cream cones. isaac had one chocoloate, one vanilla. anna dropped hers and carried around a sticky cone for awhile.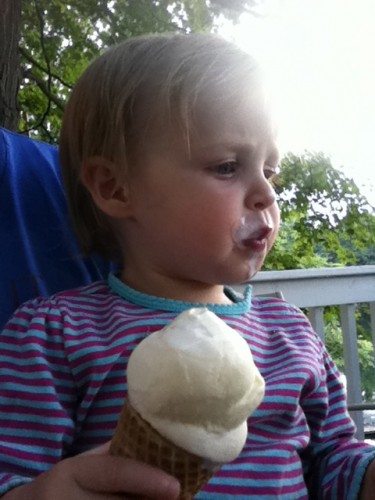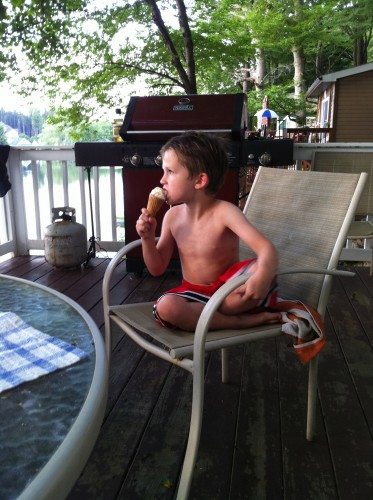 and that's the end of day #1.