on wednesday night, derek surprised me and the lid kids with a getaway to great wolf lodge in concord (charlotte). i was quite nervous at first, since isaac barely likes the pool. or, hates the pool. same thing. and anna is still quite small for water slides and the like. but, we had some backup plans if the lodge was a bust (ikea, outlet mall, arcades, etc).
forced picture upon arrival: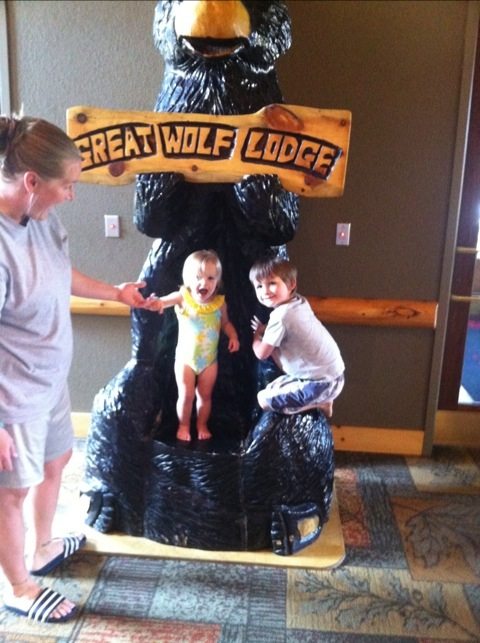 anna, waiting for derek and isaac to come splashing out of the tunnel on their raft.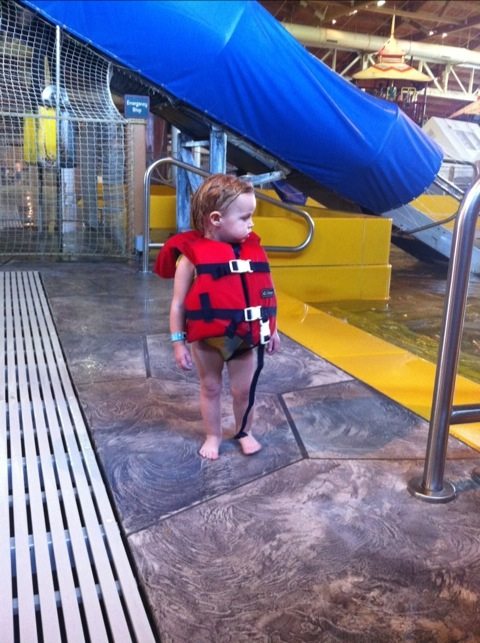 ike, chilling in the wave pool waiting for some killer waves: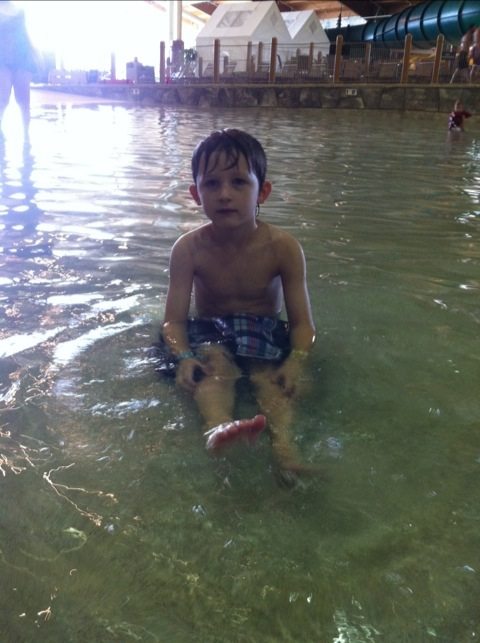 running in and out of the wave pool. he did this when there were waves and when it was calm. i just didn't capture any wave pictures.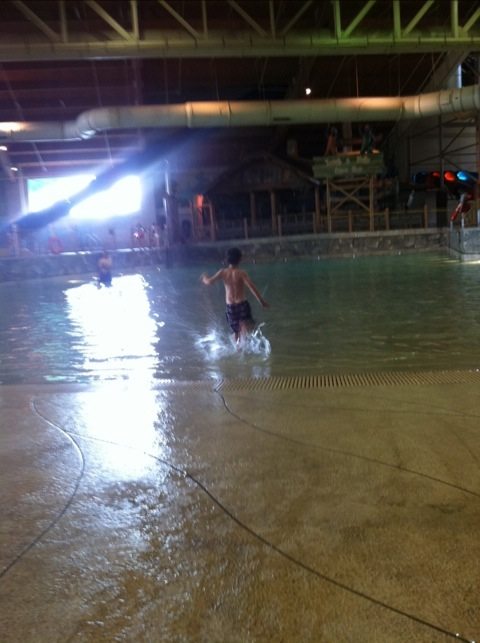 isaac. water shooting out of a hole.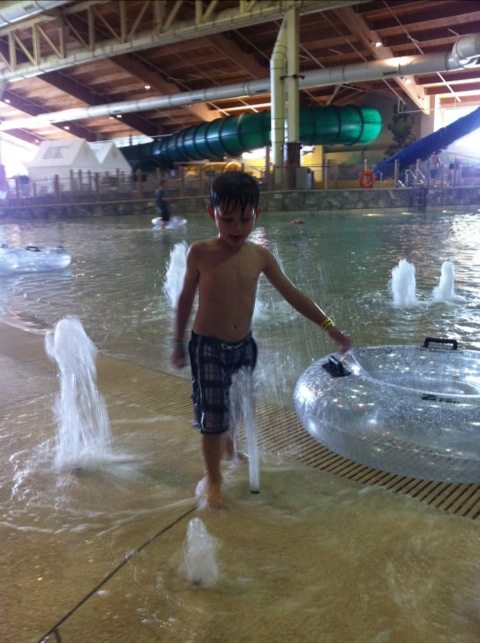 wednesday night, we went out to eat and to stroll the mall for a bit. derek and isaac played mini golf at the mall. isaac plays more like a hockey player, stickhandling his ball into the hole, but i'm ok with that, given my love of hockey. 🙂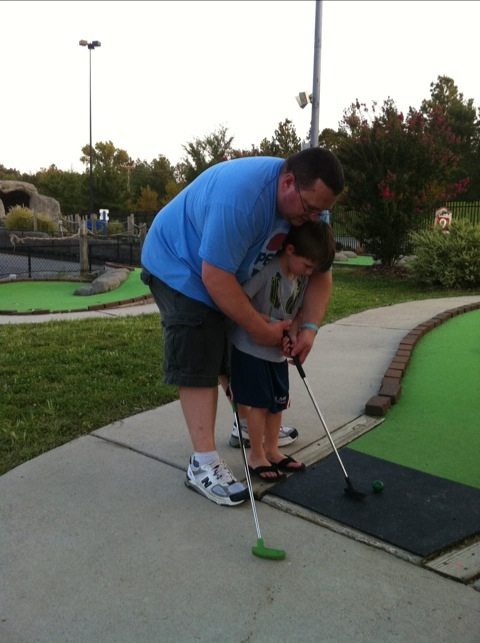 overall, isaac had a great time. he went down water slides on his own. he explored new territories in life (getting water on your head intentionally and not freaking out about it). anna had fun too. sort of. she didn't seem to enjoy being wrapped up in foam safety wear. she went down the kiddie slide repeatedly, signing "more" enthusiastically each time. she developed a bit of a runny nose while we were there, so her night of sleeping didn't go well (nor mine, as a result). so, day #2 was a bit disastrous for her, but she dozed on and off for the ride home, so it worked out. 🙂
i didn't get great pictures of them in action for a few reasons. 1. it was indoors, so the lighting was, well, dark. and most of the pictures we did get were blurry. 2. there was lots of water. spraying, splashing, pouring, waving, sloshing water. and i would rather keep my phone dry than capture memories. :). and 3. it's hard to get a hand free to take a picture when you are toting a foam coated 15 month baby around who would float away in a mere 12 inches of water.
we had a pretty sweet deal on the room, since public school has just started and it wasn't a weekend. because of that, it was totally worth it. but, if we had payed what the room usually goes for, i think i might have been disappointed.
it was a good getaway. ike missed his second day of school, but i think he will catch up, if he works hard. :). now, we're ready to settle in for the school year and routines and schedules and such.