i'm pretty excited about a number of recent thrift store/consignment sale finds. bear with me. or is it bare?
whatever.
i scored this bumblebee (minus a hand) at a consignment sale for $2. ike was thrilled. it makes noises and sings the transformers theme song. i knew the missing hand wouldn't be an issue since most of his toys are missing appendages. he even plays (quite often) with a wall-e with no head.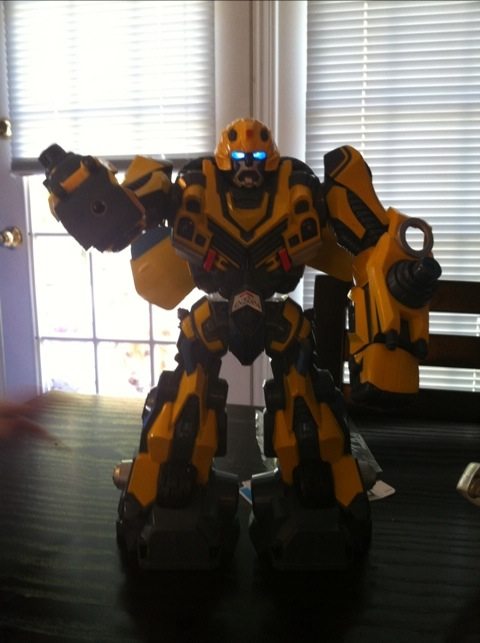 i couldn't pass up on these cute socks for sarahpowers' baby boy due in january. i always wanted them for isaac when he was a baby, but never managed to bring myself to spring for them. the consignment sale price was much friendlier.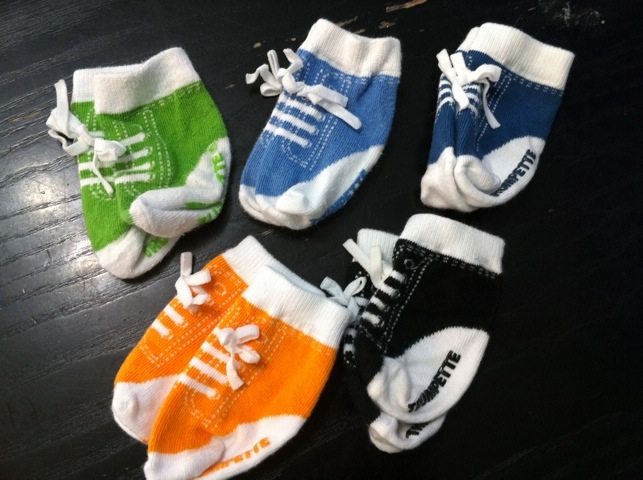 this was a no brainer. pottery barn kids already monogrammed for the girl. i'm not crazy about the design, but the $3 price ta was helpful.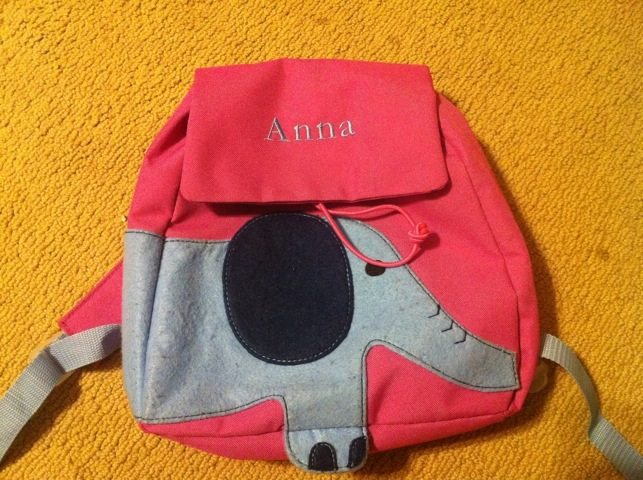 i am the most excited about these chairs. they were $5 each. i think i will paint them, but i'm not sure of the colors yet. isaac wants purple. anna doesn't care.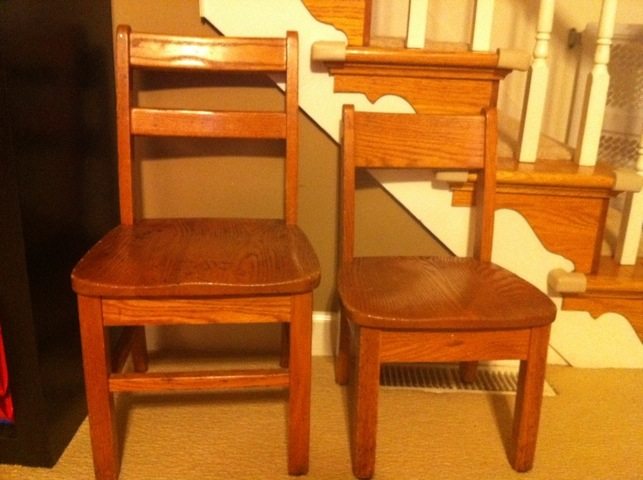 rodney copperbottom, from the movie robots, for ike. he's pretty happy with it.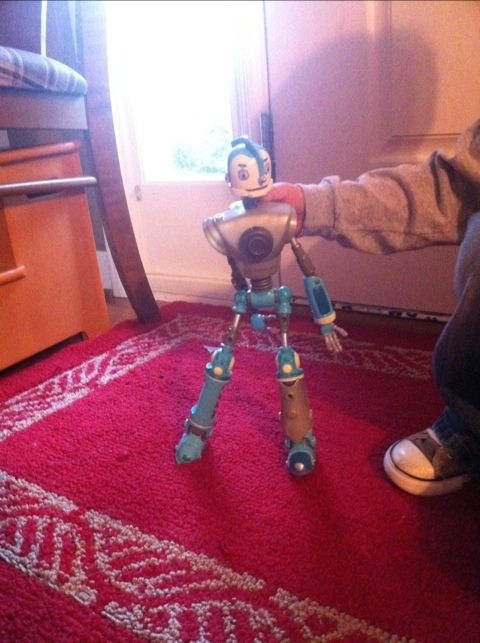 on saturday, i went to the consignment sale at lewisville umc. i'll never go again. never. the yuppie soccer moms are crazy. it's too crowded. people are jerks. and i can't take it. had it not been for finding these next two pairs of pj's for the boy, i would have probably stormed out in a furious rage.
buzz… (on a not very cooperative boy).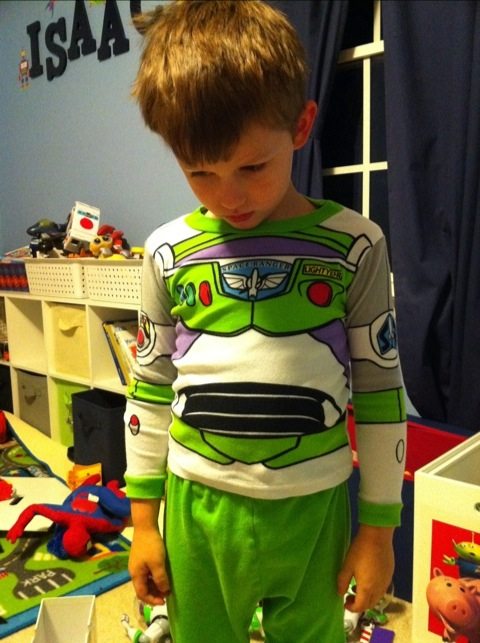 woody… (on a much happier boy).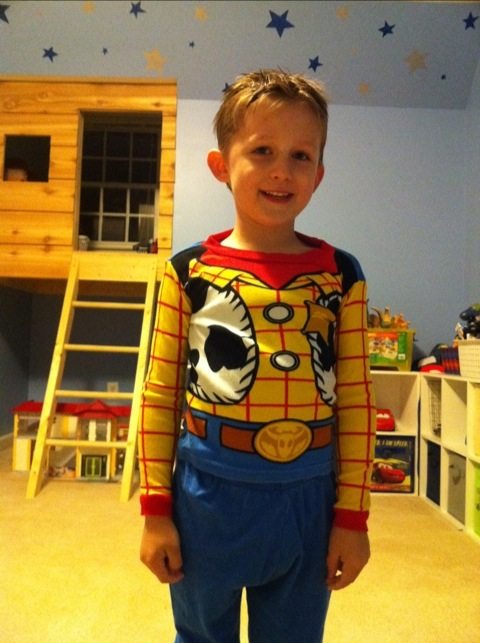 scored these cleats and shin guards at good will. $2.50 for each pair of cleats (i wasn't sure what size to get). $1 for the shin guards, although i found a much nicer pair at a different sale for $3.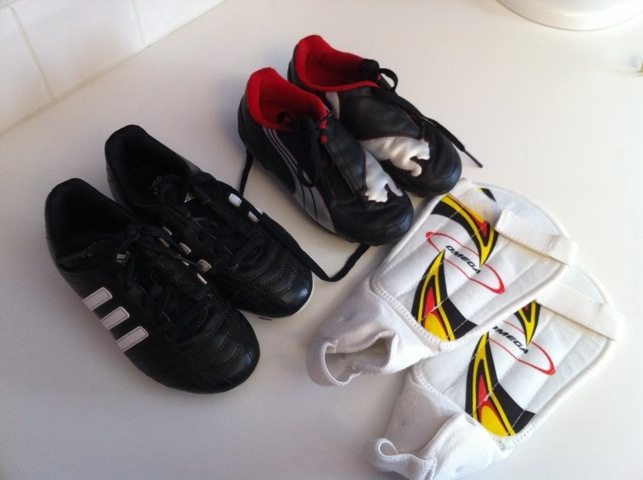 anyhow, sorry for the super boring post. i was just pretty excited.
there's a lot more, so be thankful that i didn't post everything. like the pack of socks i got for anna. 🙂