it started out with one wonky block (made from kate spain's flurry).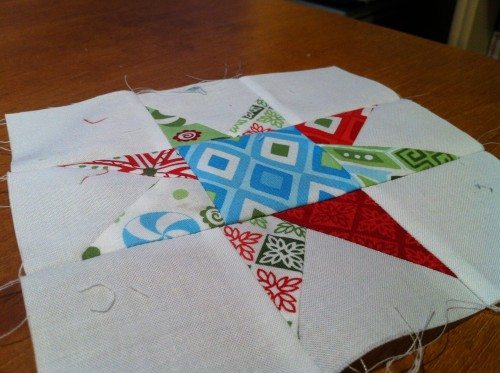 then they multiplied.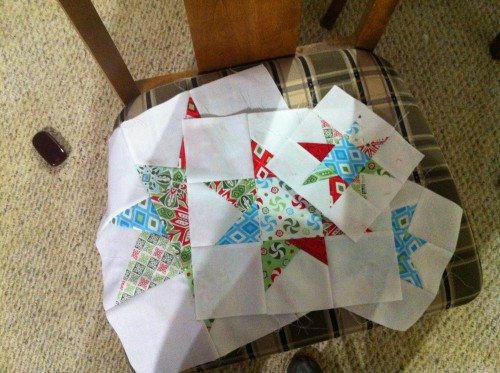 i started to arrange them in a circular type layout for a possible tree skirt.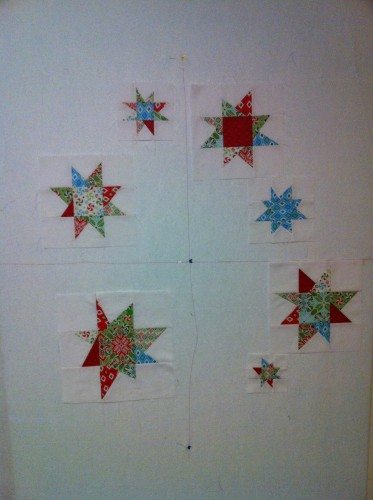 derek helped me to cut a piece of batting in the size of the skirt, so i could get a better idea of where i was heading with this thing.

(in the time between these two pictures, the most frustrating quilting experience i've had to date took place. seems there's a lot more to piecing a bunch of blocks together randomly than i had anticipated. i had to tinker with my desired layout a bunch to get it to work. i also took about 8 inches or so off the diameter of the skirt, since it was enormous, which meant there was less space to cram all of the blocks into. anyhow, after much finagling, i got it to work. sort of.)
the quilt, pinned and ready for quilting. the back is a super cheap print picked up from joann's (on sale + coupon!).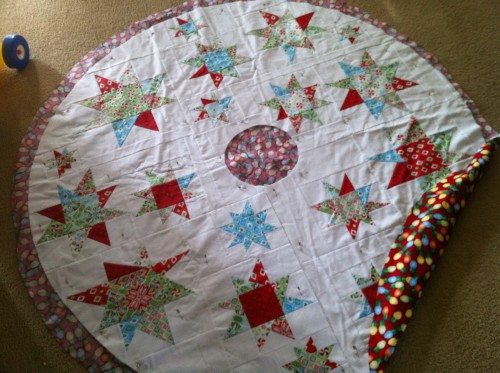 i quilted around each star. i might go back later and add more. this is good for now. 🙂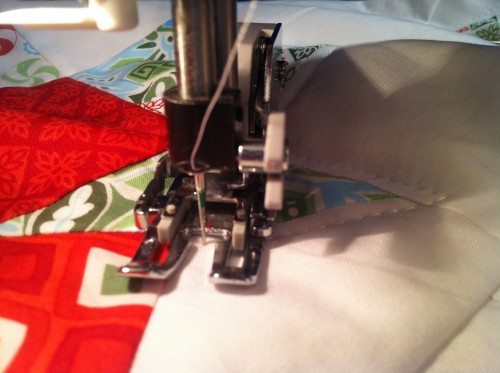 quilted and trimmed. ready for binding.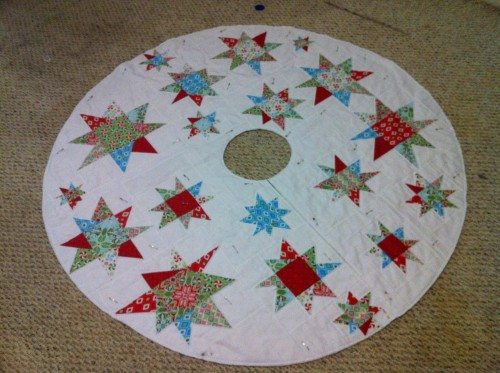 (in the time between these two pictures, i crunched numbers several times to find out how big of a hunk of fabric i needed to make the required amount of binding. it had to be cut on the bias (diagonally) because of the round shape, so i added in 20 extra inches and rounded up all my numbers whenever i could. to be on the safe side. somehow, and i have no idea how, i ended up about 25 inches short of what i needed. frustrating).
finished and bound.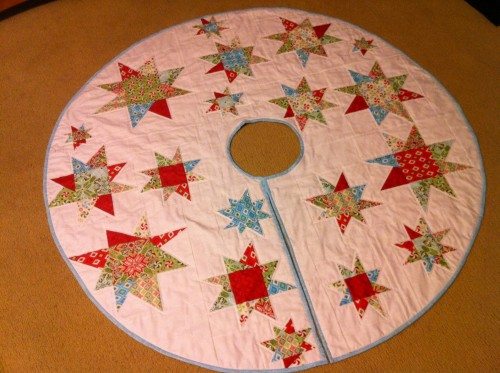 yesterday, while family was here for thanksgiving, we picked out a tree and decorated it and put the skirt to work, collecting dropped needles…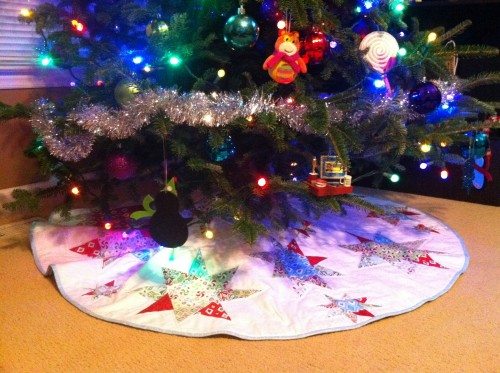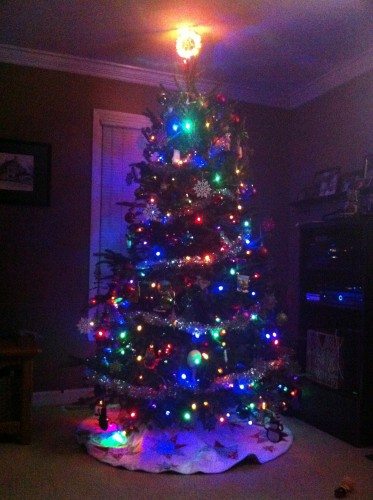 and that's the story of the wonky star christmas tree skirt. i wonder if it will be made into a movie. a holiday classic??