aside from multiple viewings of "a charlie brown christmas" (i think we're already at 6 or 7 this year), we like to infuse our christmas decor with a generous amount of charlie brown themed items.
my personal favorite is this ornament, that plugs into a light strand and lights up. it weighs about 7 pounds, so it would pull a small tree over, except that it doesn't work in our led light strands, so we have some old-school lights slung over our mantel and the ornament is displayed much more sturdily.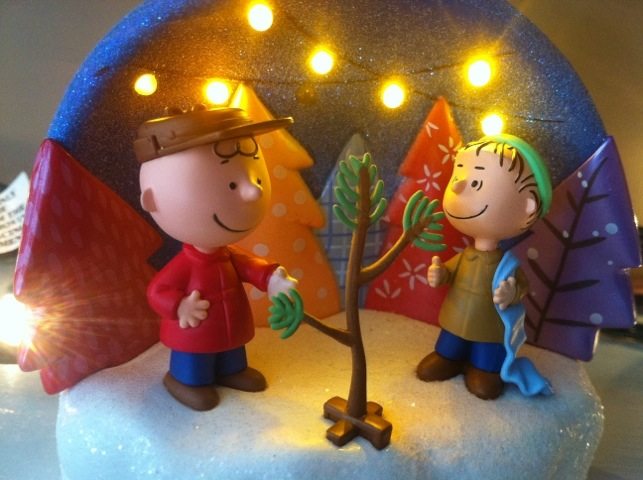 last year, my sister-in-law gave me a little magnetic skating rink, complete with five mini figurines of peanuts characters. there is absolutely NO WAY they will all survive this christmas season, as i often find them in the sweaty clutches of a certain toddler girl who makes her residence here.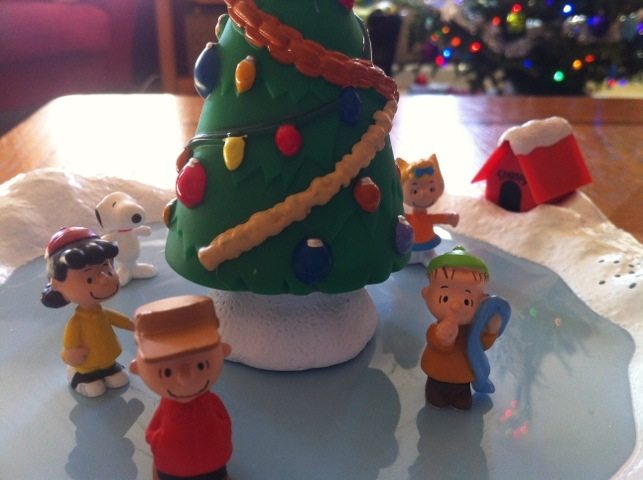 several years ago, my friend mitch gave me a charlie brown christmas t-shirt. it was really bulky and had a boxy shape to it. the short sleeves were really long too. it was just not a cozy shirt. this year, i cut out chuck and the sad little tree and appliqued it to one of ike's long sleeve tees. he doesn't like it "because charlie brown is sad", but i will force him into it a few more times.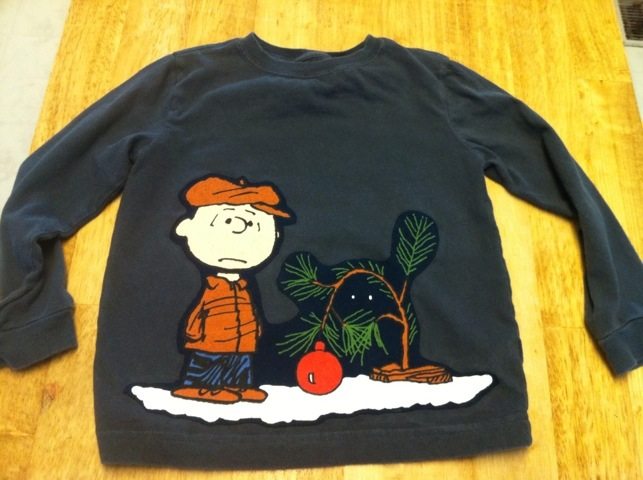 of course, we have our own replica charlie brown tree.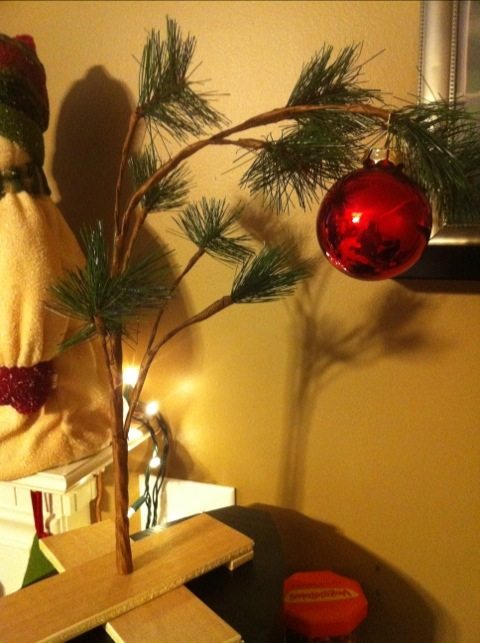 and another, even smaller replica. kept warm by a mini linus blanket.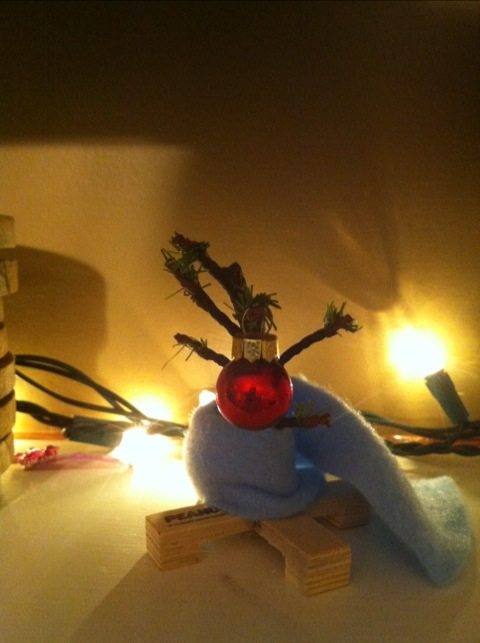 we have a bunch of plastic and plush characters, collected throughout the years, but they have transitioned from decoration to toy and now reside in a plastic bin. this is often where i find the skating rink figurines.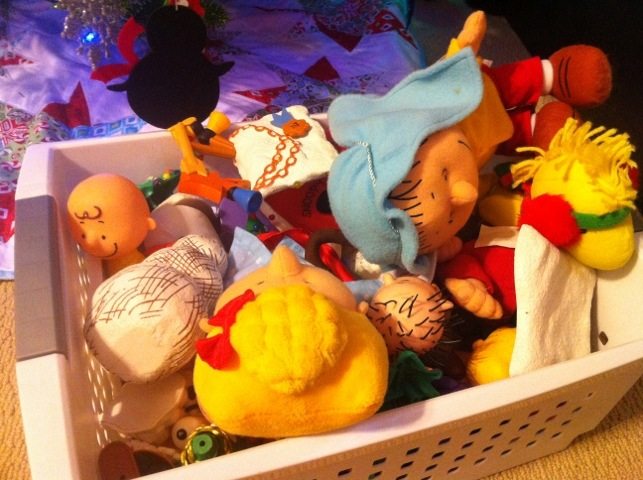 finally, we have a few ornaments. i could only find this one when i went to take pictures. but, by now, you're bored with looking at various likenesses of charlie brown, so it's probably best. 🙂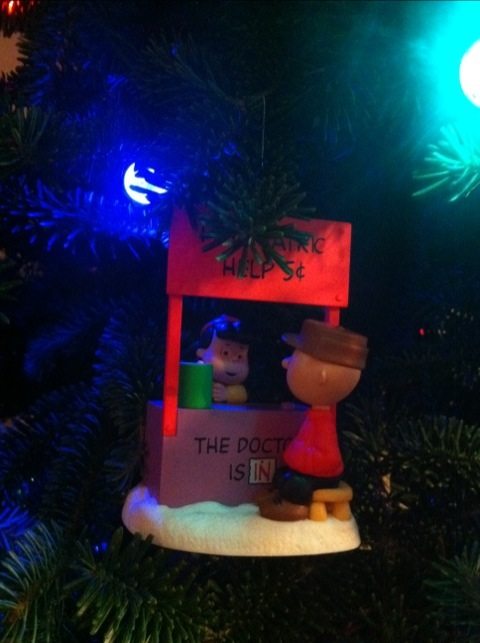 and that's that.