a long time ago, it was christmas. and i took some pictures. with my phone. and i kept thinking that once i sat down to sync up my phone, i would get the pics and a glorious blog post would follow. then, i didn't sync my phone. and the pictures got shoved further and further up into my photos, until i almost forgot christmas actually happened. (except for finding the occasional sticky candy cane glued to the carpet or when a stray ornament rolls out from under the couch).
so, today, i uploaded a bunch of pictures from my phone straight to this blog, but then i have to actually get on the computer to type the accompanying words. i'm a terrible iphone typer.
and you're just going to have to ignore the fact that the pictures are in no sort of order whatsoever, because i uploaded them in no sort of order whatsoever, and i don't have the patience to move them around right now. sorry.
(i'm off to a great start, arent' i?).
lots of distant relatives sent packages to the lidkids that were under the tree for about a week or so leading up to christmas. anna had to touch, move, stack, rip, and stand on all of them.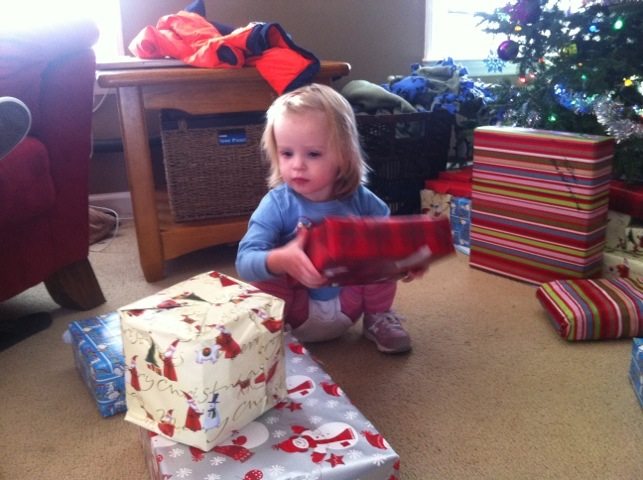 isaac was so excited about this christmas. it's so fun to watch up open presents. especially in scooby doo jammies.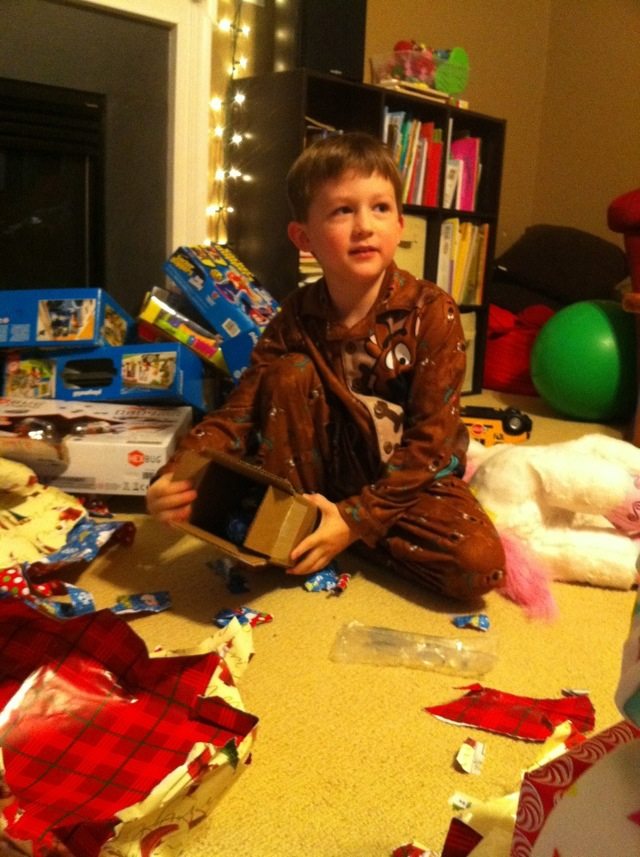 i tried to get him to take a picture with each gift from out of town people so they could see. i only managed a few before giving up. here he is with play-doh from aunt eleanor and uncle ray. the smile is his typical camera smile. (note: thanks aunt e and uncle r for the play-doh CONFETTI maker.)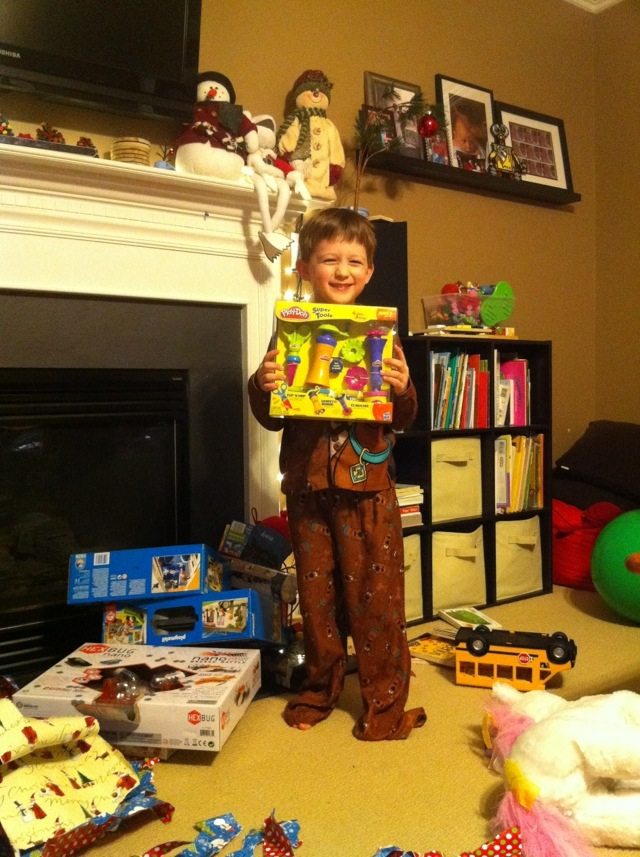 a few days before christmas, we had our christmas with derek's family. the three boy cousins took a moment to smile for this picture before returning to their video game.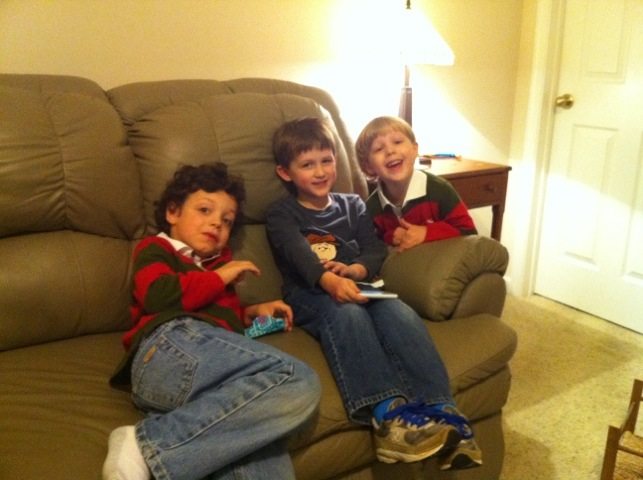 ok. back to christmas morning. anna was a really good present opener. much better than ike at this age. not sure if it's because she's got an older sibling to observe and copy or if it's because she's a girl and girls are smarter.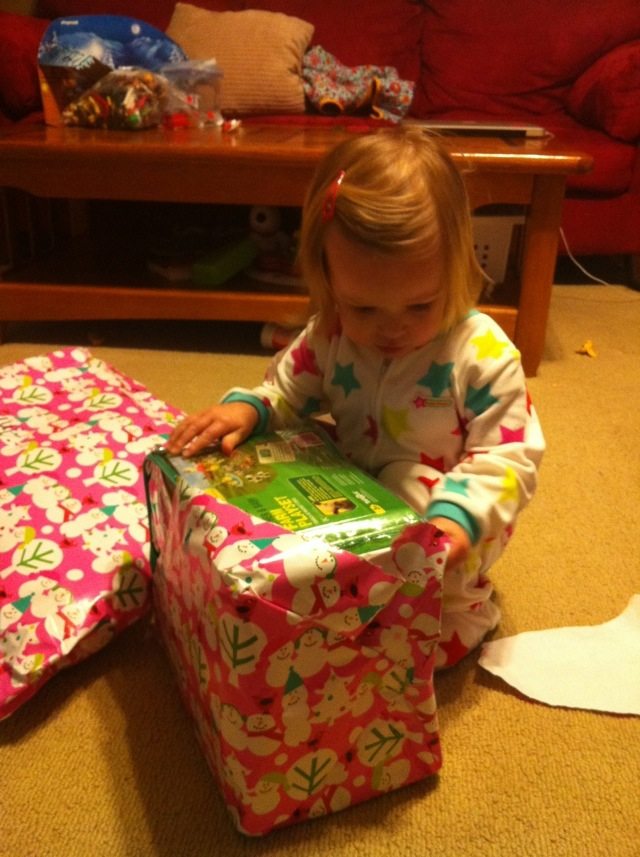 on christmas eve day, we packed up and headed to mocksville to visit derek's paw paw. he had a good time showing them off to all of his fellow nursing home companions. we even managed a picture.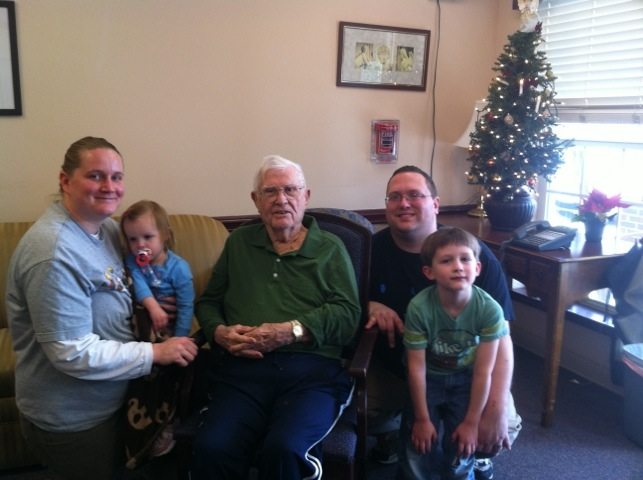 for my massive side of the family, we draw names to see who we have to buy for. i got my mom (remember the checkerboardy christmas quilt?). frankie got me. although, i didn't get anything from frankie. only dale hawerchuk, mario lemeiux, kelly hrudy (all 1990's hockey players) and jim kelly, the former bills quarterback. weird.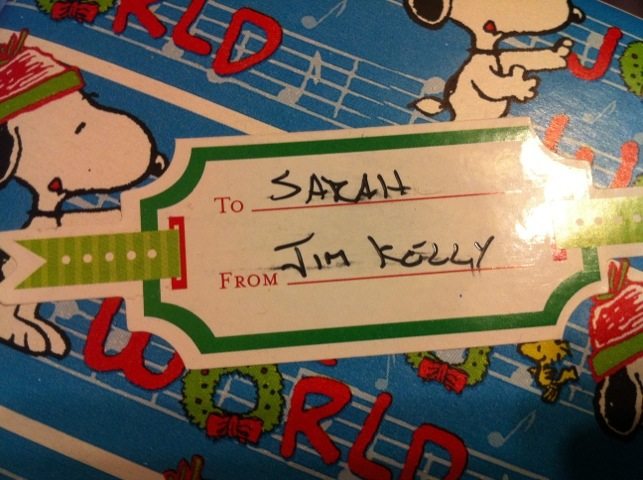 anyhooo… it was a good day. the kids got lots and lots of toys, definitely more than we'd planned on. it's so hard to not get them fun stuff. anna got a baby doll and a basketball goal to dunk the baby doll into. she also got a stroller, so she can collect random items around the house and hoard them. and a stuffed unicorn. isaac got a ton of playmobil. derek and i (er, santa) got him a farm and hospital and camper. leslie got him a bus and a ginormous bag full of miscellaneous awesome stuff from ebay. and julie got him a pirate ship. we are up to our ears in playmobil. i scored two new presser feet (foots?) for my sewing machine. a free motion quilting foot and a quarter inch seam allowance foot. i don't think those are the technical names. and i got a bunch of snap tight bins to help organize my sewing room, but i quickly determined i would rather put them to use getting ike's playmobil bits and pieces in order.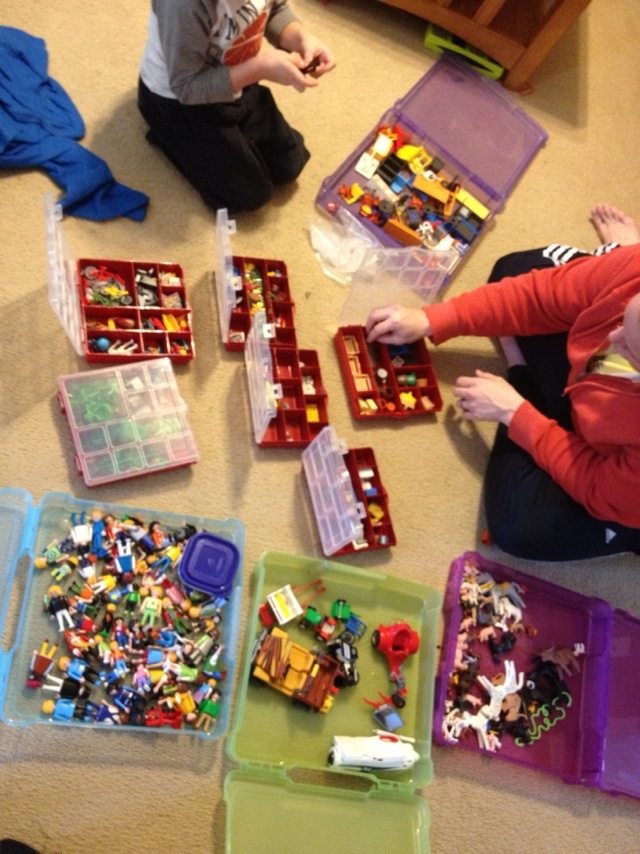 after we opened gifts, we carted the kids off to church (it was a sunday after all. and we were celebrating jesus's birth after all.) it was a chill service, with all the kids in big church. they hooked all the poor moms and dads up with crayons and candy canes and for us (combined with an iphone), it worked. then we hung out for a bit in the cafeteria (because we meet at a school) and ate cookies and drank hot chocolate and visited. derek even sang carols with some other like minded folks.
then, derek's family (minus sister's fam) came over for dinner. and later we skyped with my family. and that was that.
merry (really very belated) christmas.