despite a few setbacks this week, i still managed to get a cake put together for my pal, jesse, who turns four tomorrow. (ok, isaac's friend. i'm more friends with his mom).
first, isaac got sick.
then, anna pulled my cooling cakes of the counter and carried them into the living room.
then, anna got an ear infection.
then, i forgot to take the frosting out of the fridge on the day when i had some free childcare, so i made a new batch, just so i could get something accomplished.
anyhoo…..
jesse wanted a cake with a monkey. and a watermelon. so, here's how that goes: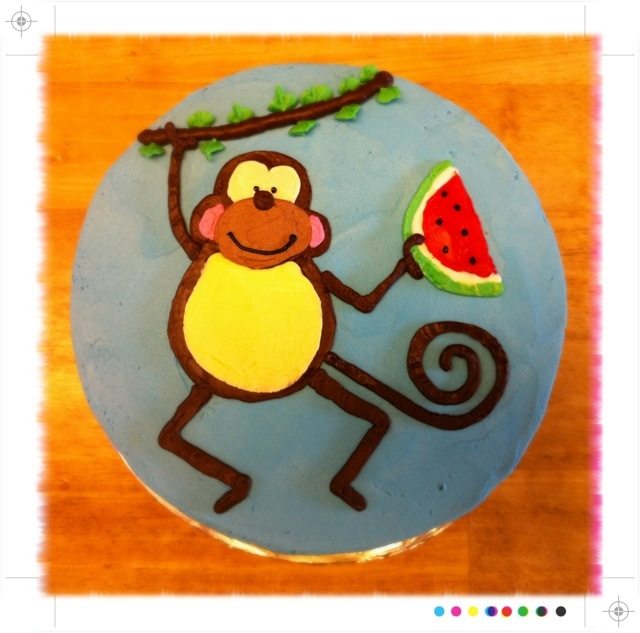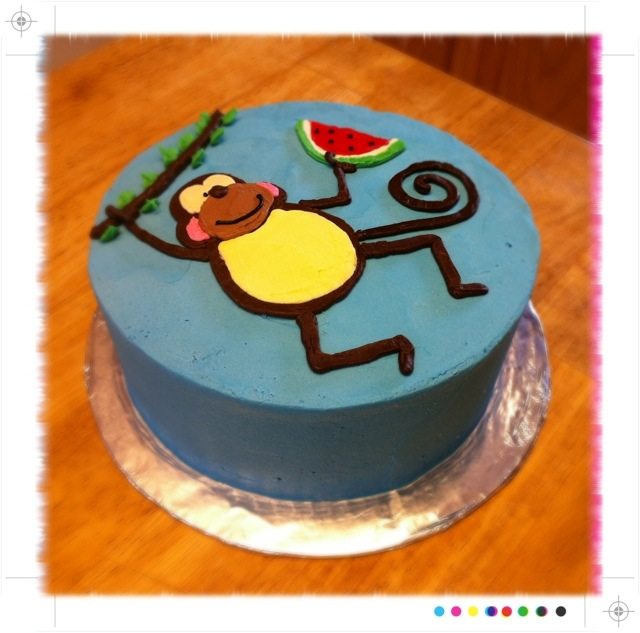 this caked kicked off a cake making spree that will take me through to feb 3.
next week, i have ike's birthday cupcakes and/or cake – for his actual b-day on tuesday and his class party on friday. also on friday, i'm making jesse's brother's cake (he's 3. think about that). then, on saturday, i have some cupcakes for my super good pal carlye who moved out of town recently, is now pregnant, and is coming back to town for a baby shower. and then, next week, i have an order for a cake for one of ike's favorite school friends. so, it's about to get cake-crazy!