Somehow, in the last week or so, I managed to throw together this little quilt for my friend carlye's (and mike's) baby-girl-on-the-way.
I originally planned to mail something closer to the due date (they recently moved to the Midwest 🙁 ). But, she's coming back to town this weekend for a baby shower, so once again, I was in a quilt planning and executing panic. I decided to use pretty much every fabric I own and came up with: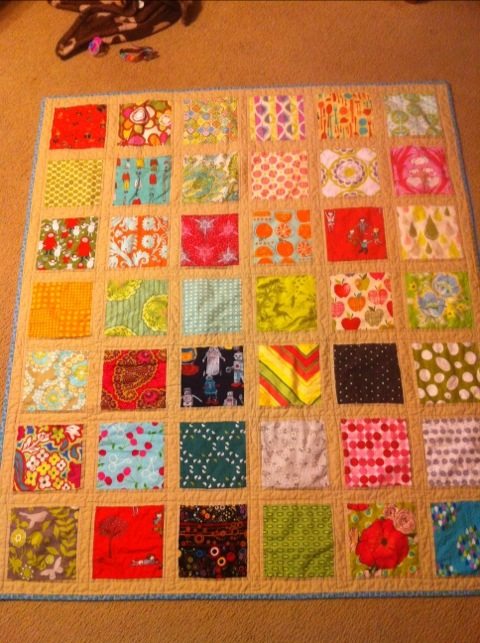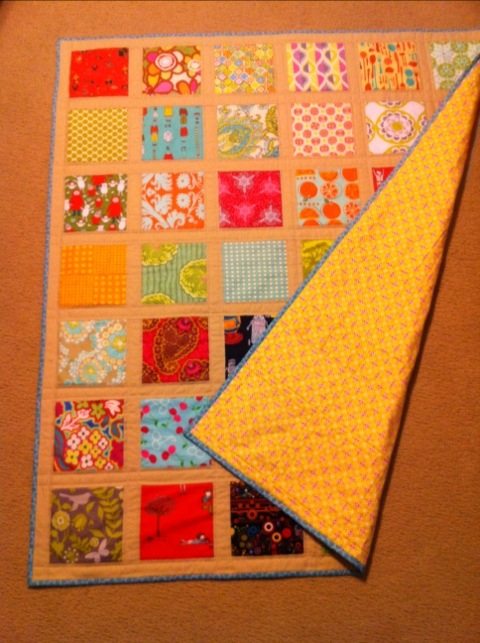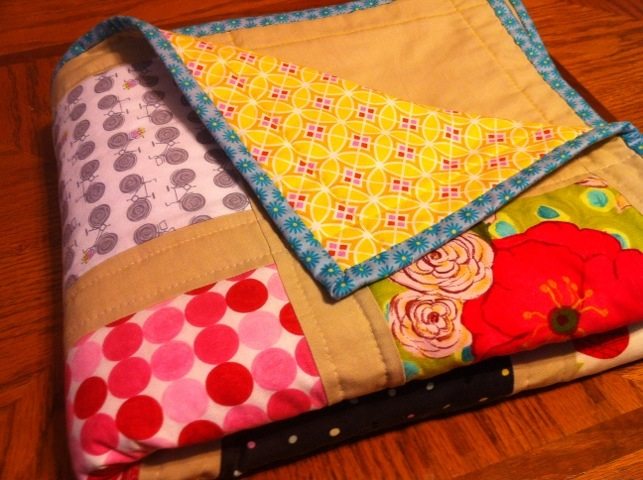 Yes, that's annababy giving the quilt a test run. She can't resist a spread out quilt.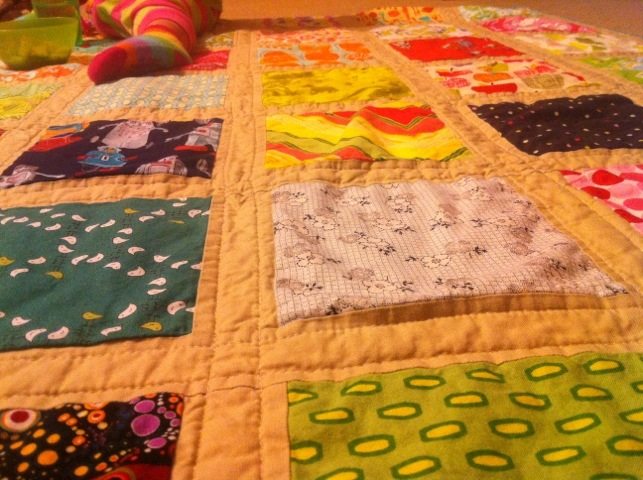 All the pics look kind of orange. My iPhone takes horrible pictures in the living room. :/