my high school bff, sarahpowers, was supposed to have a baby boy on january 8th.
my plan WAS to take a little post-christmas breather, then gear up to knock out a quilt for mr. max. however, in all of the christmas excitement, he decided to get born. so, in the wee hours of december 26th, max made his grand entrance. i got a text later that morning. and my quilt hiatus was over.
this was the fastest quilt i've ever made.
on the 27th, i went to sew original to pick out fabric. originally, i planned to try to match some robot fabric that i've been sort of hoarding for awhile now. but i really love the little apples fabric and i came across this super cute meet the gang fabric. they seemed to go together well. i already had the pattern in mind. fast forward past some cutting, piecing, ironing, basting, quilting, and binding and last night (just less than one week later), i threw the completed quilt into the wash to get it all crinkly and awesome and here you have it:
the front.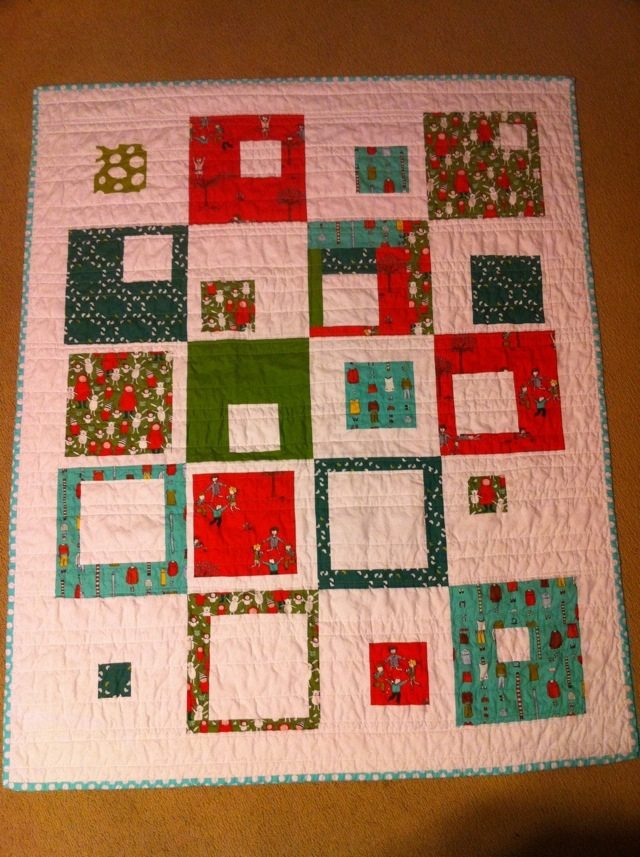 the back. (note the red robot fabric on the bottom).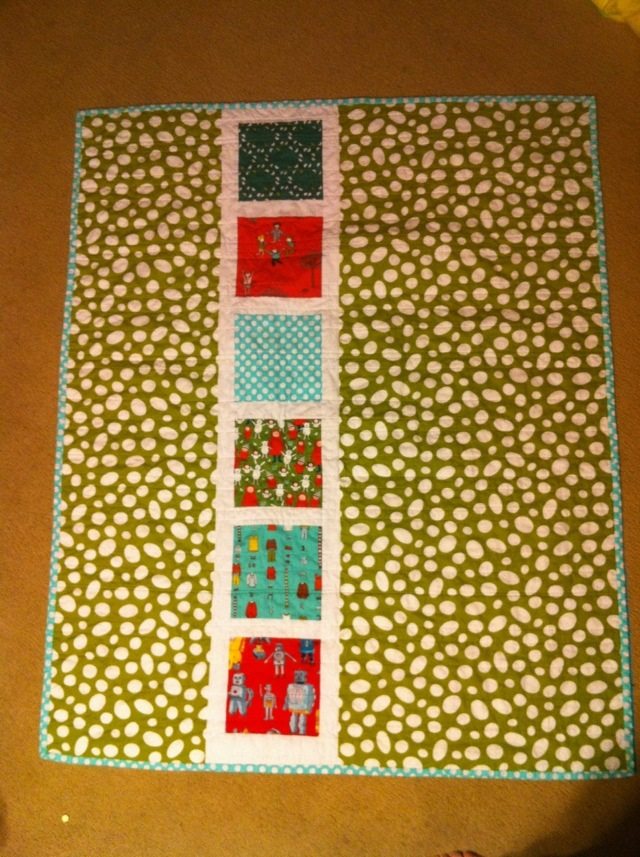 polkadot binding.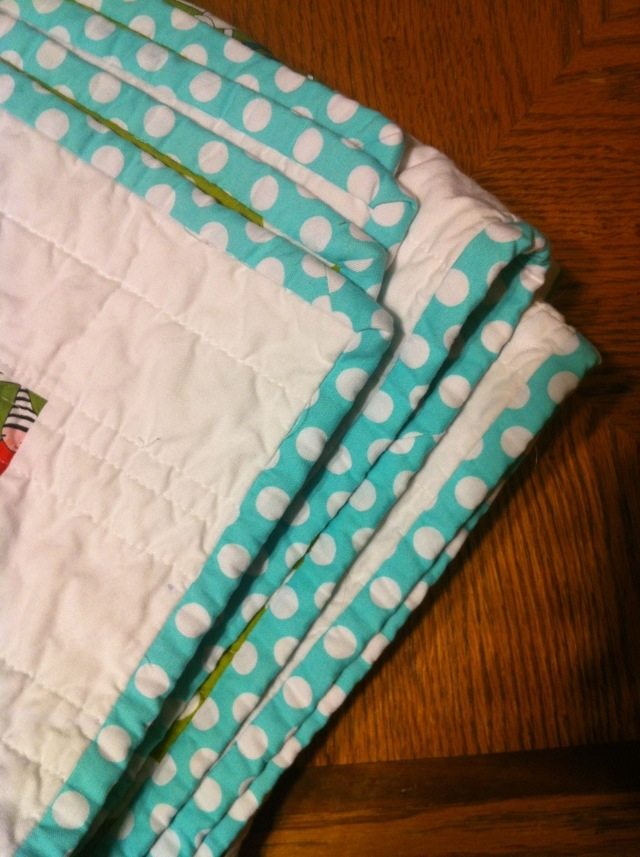 crinkle view.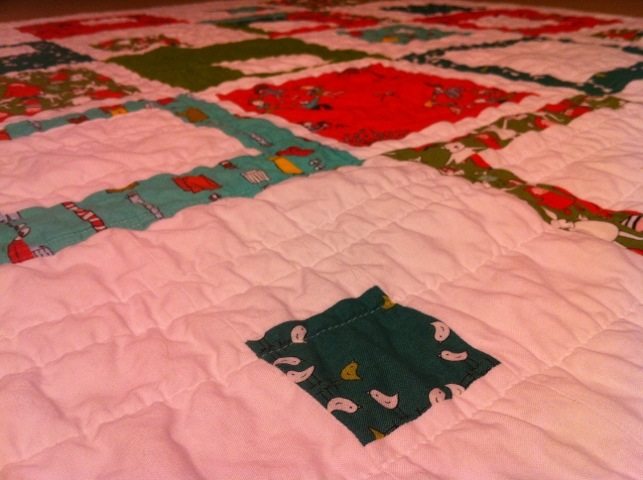 and a picture of baby max. 🙂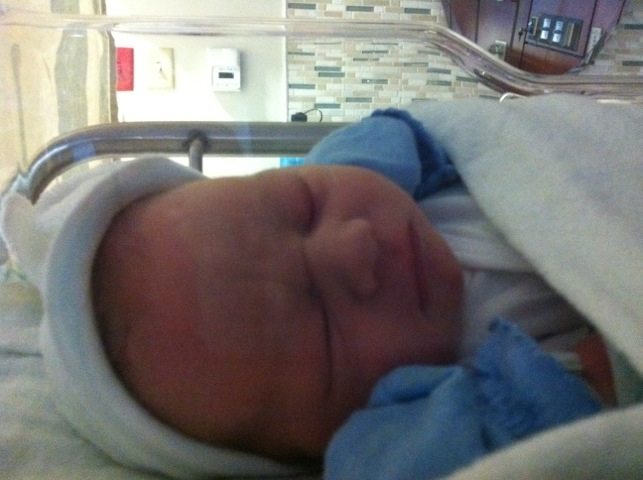 i'm taking it this weekend and i don't think she reads this blog, so hopefully she'll be surprised. 🙂