so, yesterday, we had two big bashes for ike's fifth birthday.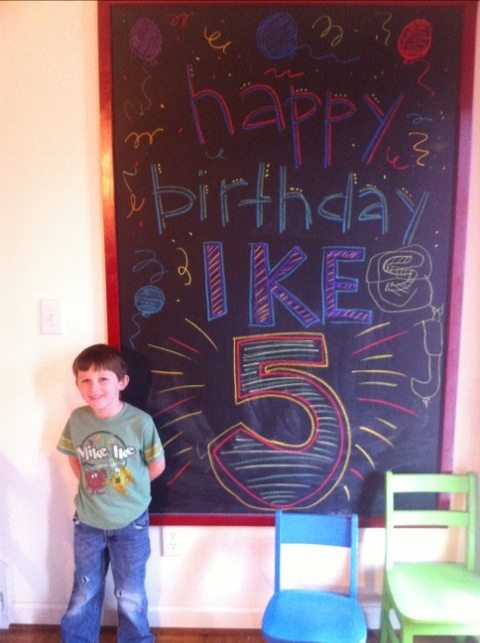 first, 6 or so of his best buds joined us at bounce u for some running, jumping, sliding, wrestling and general mayhem. i never get good pics in bounce u. too much motion. terrible lighting. iphone camera. it all adds up to a bunch of blur.
afterwards, we relocated to our house, for pizza and cupcakes.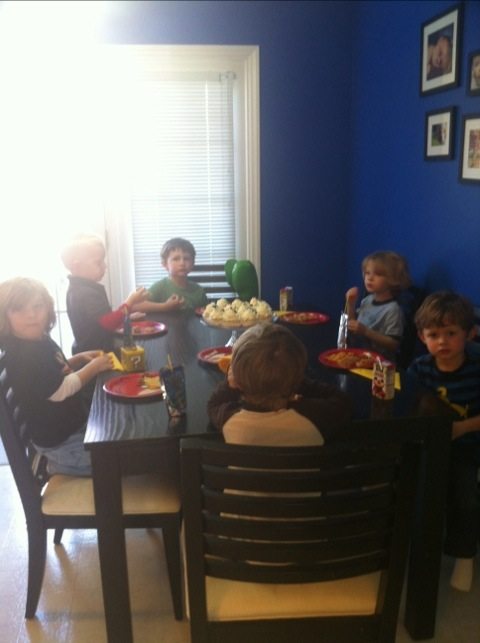 even anna got in on the cupcake action: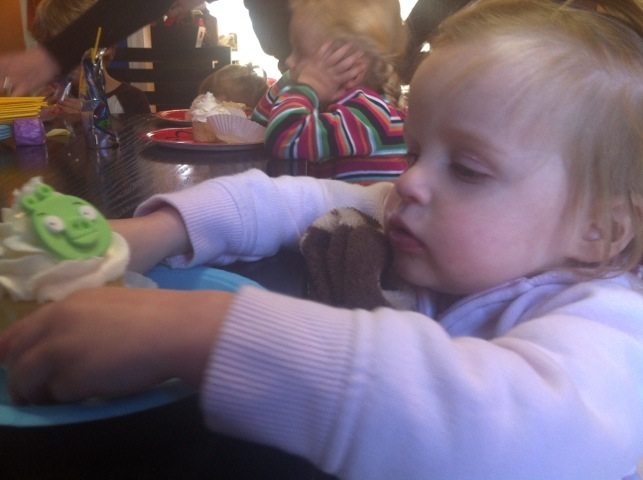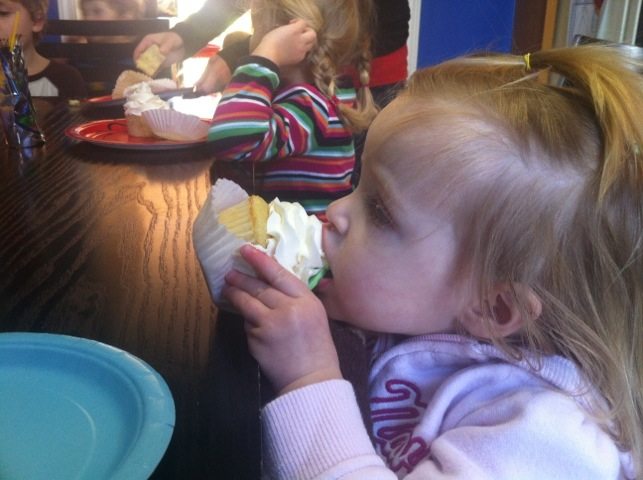 then, the presents were opened in about 13 seconds flat. isaac tearing through them, and his friends enabling him by wasting no time and shoving the next one into his hands.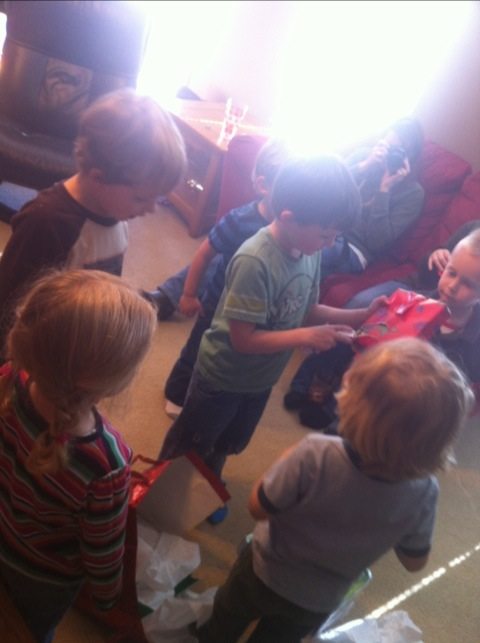 meanwhile, anna was still in the kitchen, having a great time (despite what her expression might be saying) with her cupcake. well, the frosting anyways.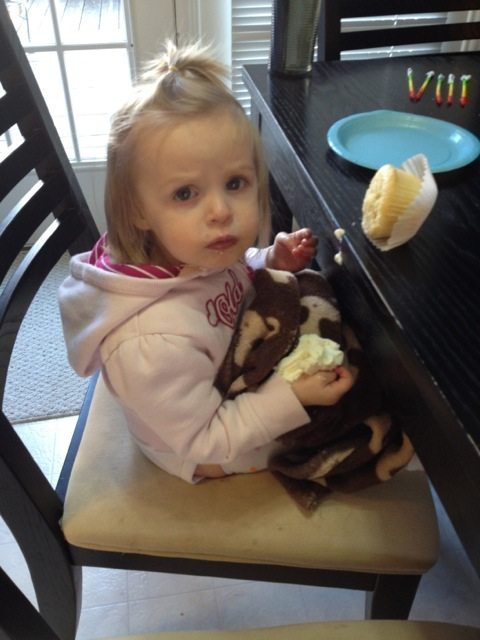 (photo credit: allison r.)
my camera lovin' friend jude took a lot of pics, so i'm hoping to get my hands on them, because 1) the quality will be much better than my iphone pic and 2) the composition would be better because she's a pro.
after a long afternoon with an overtired and overwhelmed boy, we got set for party number two, with the family. i didn't get many pictures of this event. it all happened rather quickly. i did manage to get the candle blowing out shot.