sheesh.
i had really hoped to post some stuff sooner. get ready for a barrage of blogging from me.
first up:
two fridays ago, we loaded up and headed to swampy florida. for christmas this past year, derek's parents gave both of their kids (and respective grandchildren) some free accommodations in orlando, and some cash towards disney tickets. since we were heading all that way, we decided to detour for a bit, and hit st. pete and visit my dad and gramma schiavone and any other florida relatives we could hit up.
but, first, the drive…
anna was quite needy on this drive, except for this 45 minute power nap: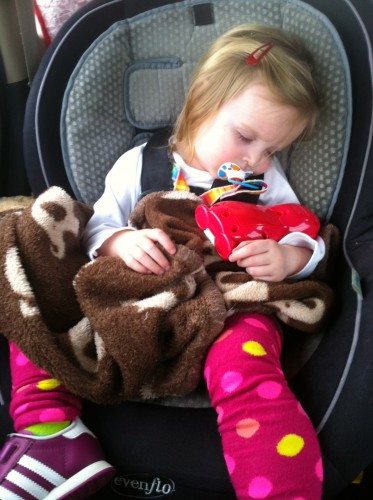 we stopped in santee, sc at lone star barbecue and mercantile. wow. i can't even begin to describe this place. it was on the entrance road to a state campground/park. and it was in 4 camping cabins joined together. and it was jam packed with vintage stuff. and the food was really good and really bad for you. anyhoo… it was a good little find on our long journey.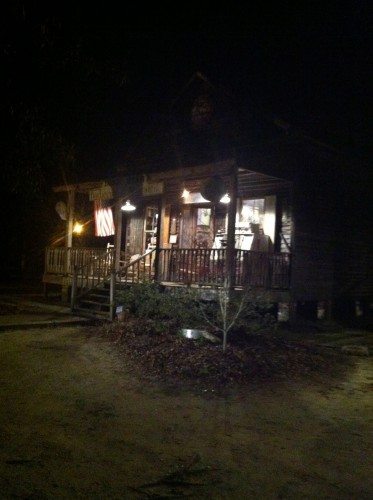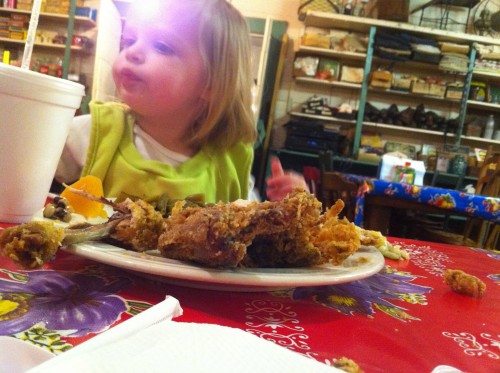 (i took a pic of these for my vintage typewriter loving friend, jude).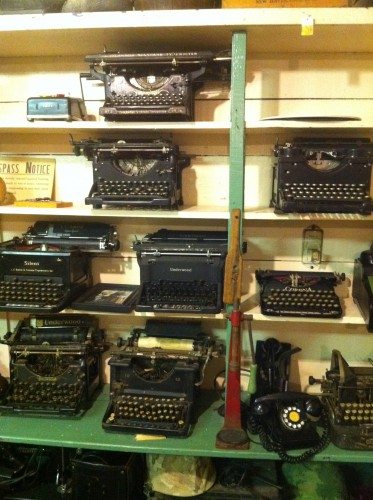 we stayed near savannah, ga and had a good 6 hours left to drive on saturday morning. derek picked up a couple of used iphones on the cheap for the kiddos and that pretty much occupied isaac for the entire trip. (anna kept dropping hers and subsequently kept me occupied for the entire trip).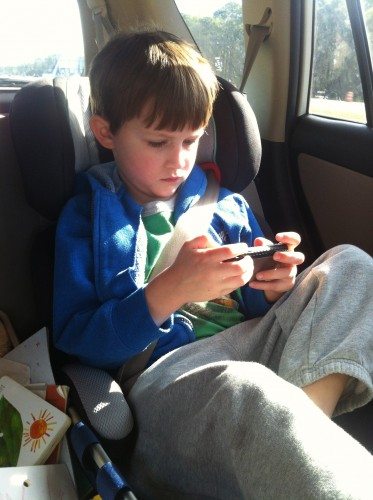 a lunch stop at mcdonald's where i partook in my first shamrock shake since i was in the single digits. (ps. i still loathe mcdonalds).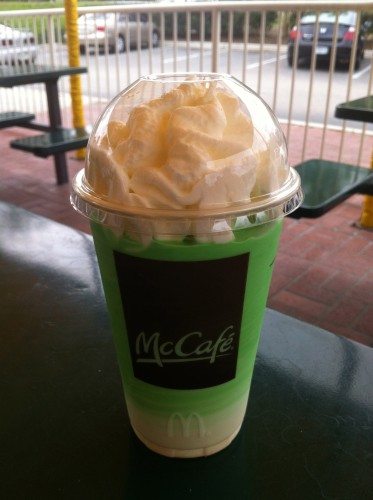 we finally arrived in sunny st. pete at my gram's fancy trailer park.
ike and derek took a cruise on her new golf cart.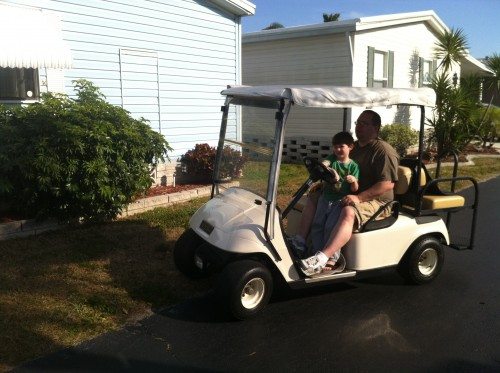 "peter gramma" took anna for a few spins on the walker.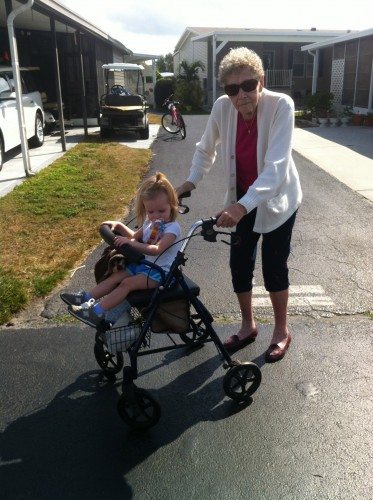 anna chilling with gramma s. in the hopes of getting some of her sandwich.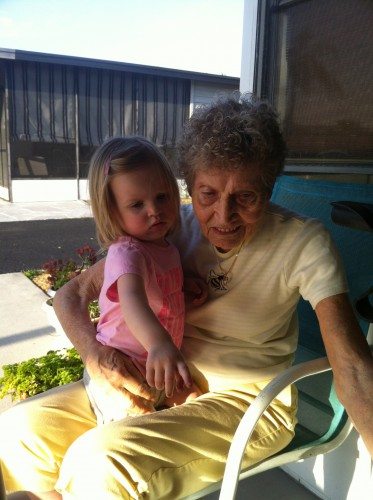 another stroll with gramma and tigger the dog.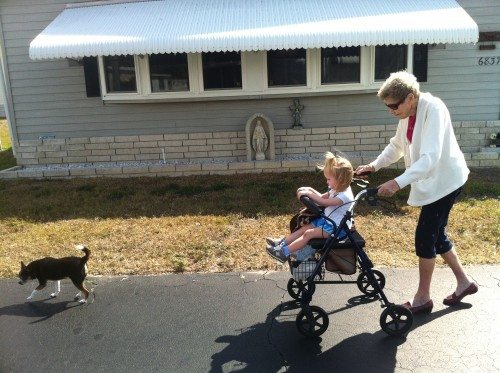 anna didn't take a nap on saturday, but she did have a good power rest with old grampa joe (my dad).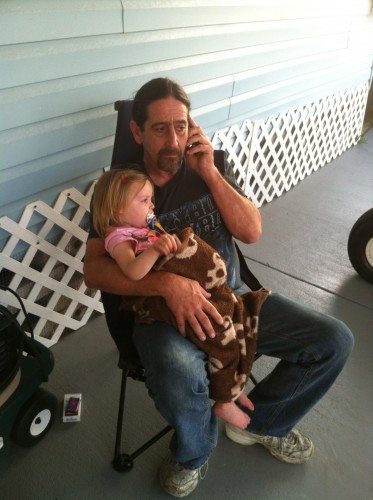 we stayed in a hotel on saturday night. we all conked out pretty quickly. on sunday, we visited grampa turdy's sister karyn. and then we went to my uncle nick's for dinner.
anna ate hamburger.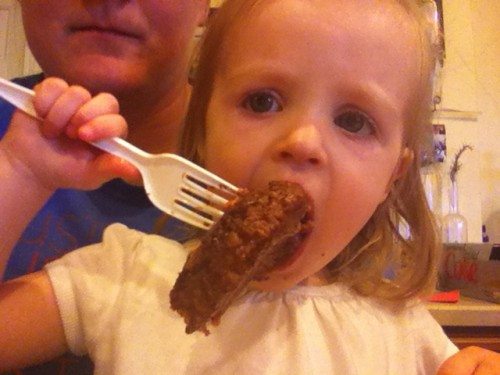 we played outside and checked out planes.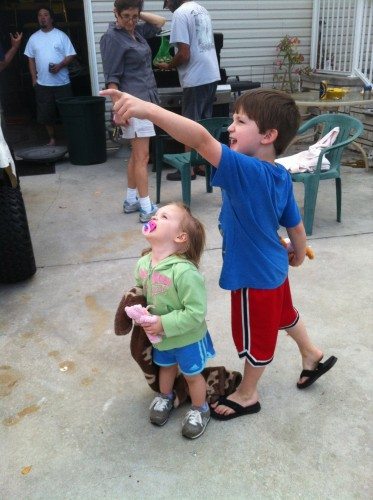 anna got some last minute hanging out with old grampa joe.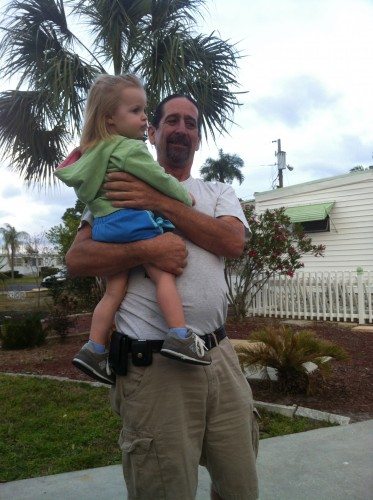 and some tossing into the air.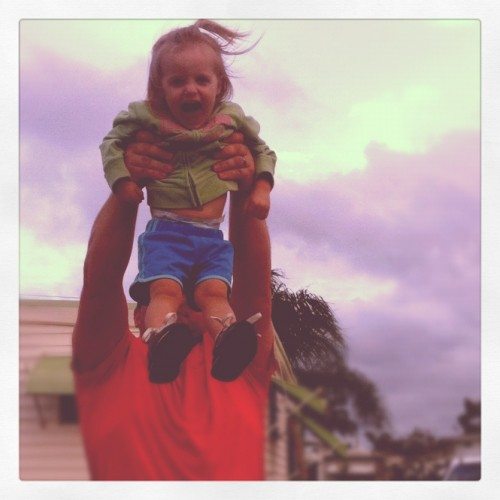 and then we were back on the road. heading to orlando….