on our last day, we really still weren't feeling the crowds and waiting, so we decided to give sea world a try. we were a little disappointed in the number of rides isaac qualified for.
but we got to see the shamu show.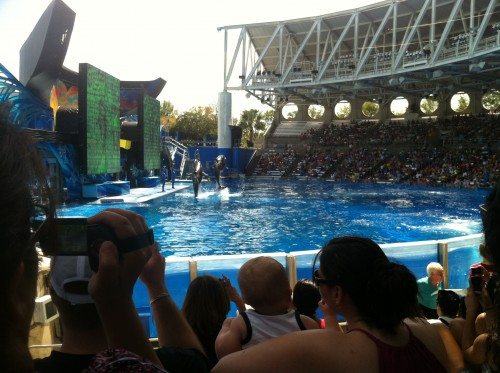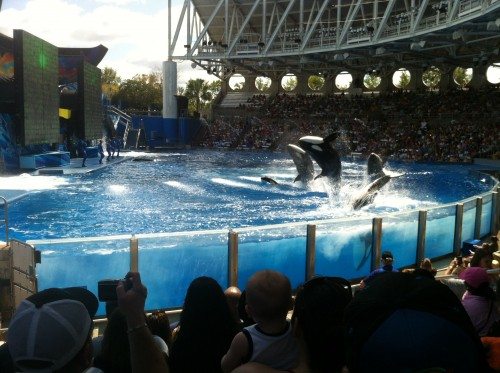 and eat more high dollar chicken nuggets.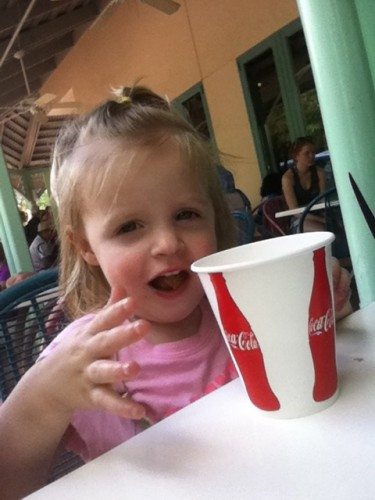 and look super cool.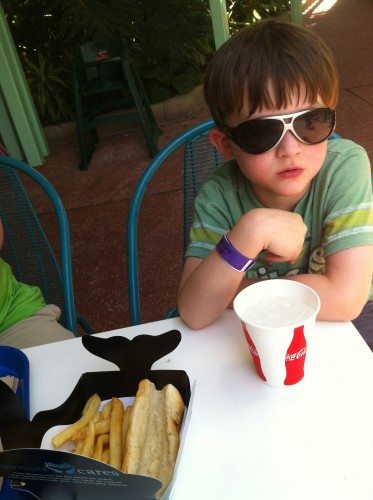 ike and i rode some kiddie rollercoasters. he wanted to ride the kraken, but he's about 10 inches too short :(.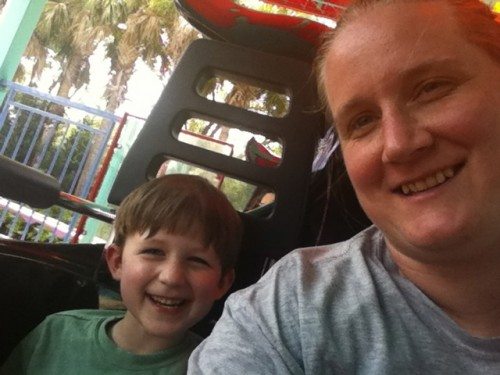 right when the whining about being tired was at it's peak, we found another spray park.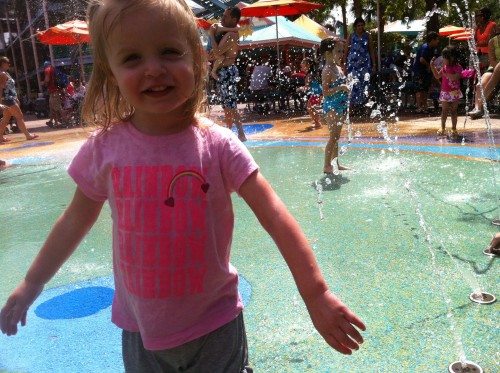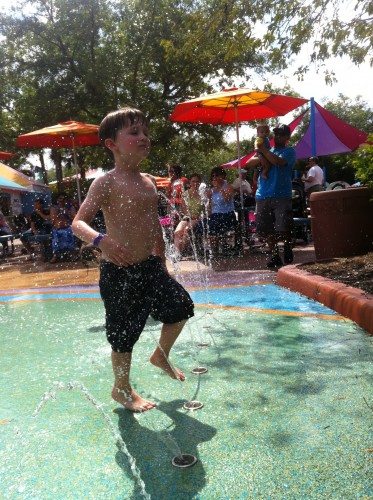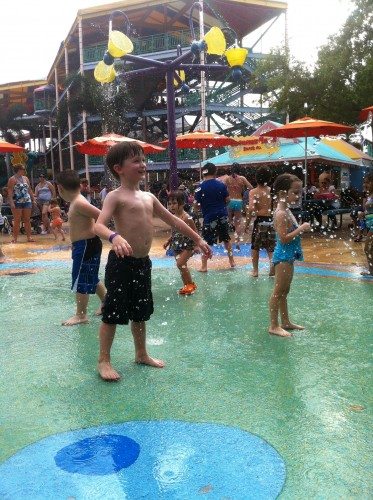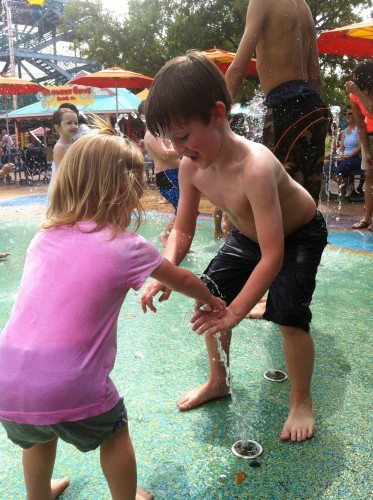 but, it didn't buy us too much time. the whining and grumbling resumed and we headed out. we went to a little grill within the resort. swam. and packed up for the drive in the morning….