on our second day in orlando, we decided to forego the mayhem and high cost of a disney park and instead opted for downtown disney.
we hit up the lego store: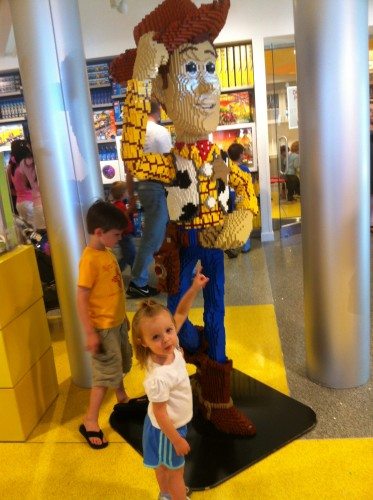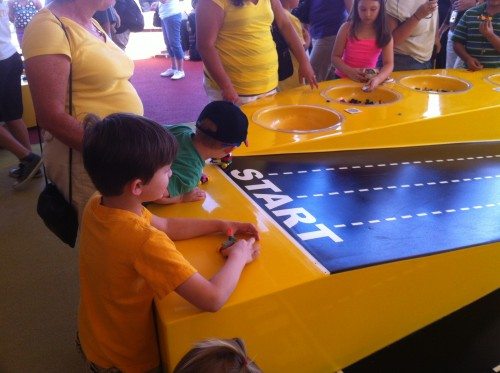 and then in one of the disney stores, anna found her old friends tigger and pooh.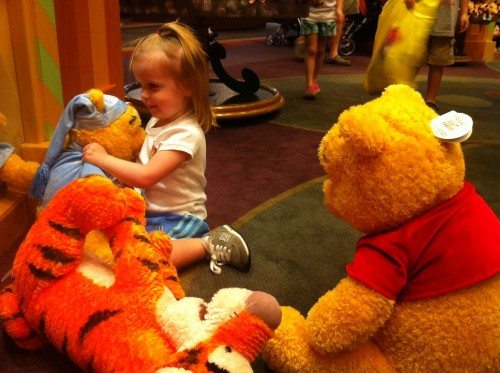 so, naturally, derek's dad bought them for her.
and, naturally, she insisted on carrying one all by herself.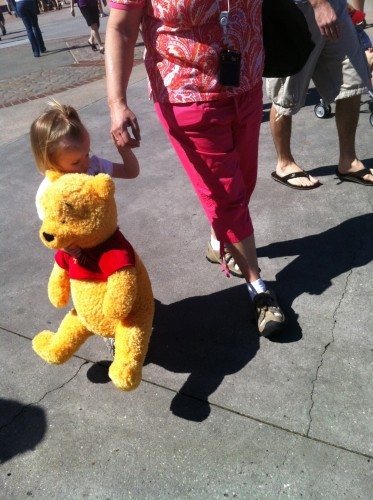 after some shopping, we went to the earl of sandwich, while the kids played in the spray park nearby.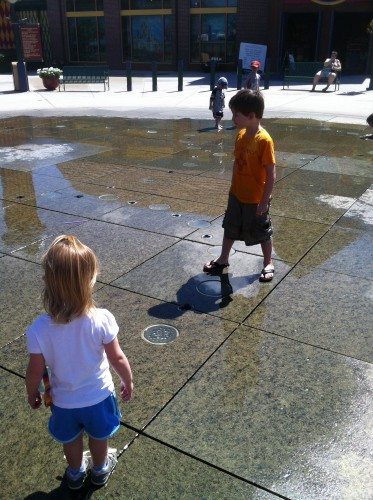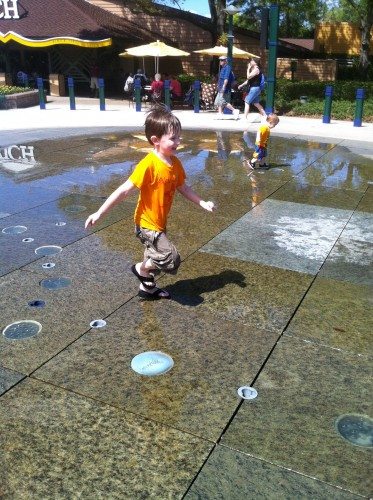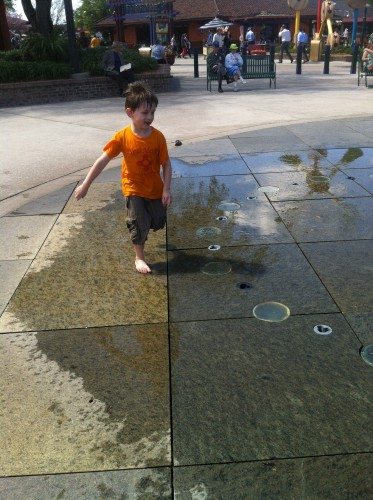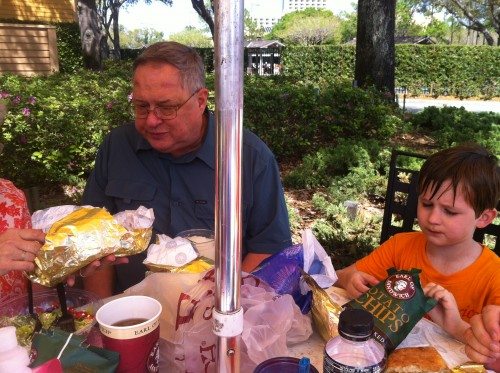 we were still quite tired from our cumulative adventures and went home for a restful afternoon. anna napped. ike played with his new figurine sets (nemo, aladdin, muppets, disney heroes). derek and i went to the nearby outlets to get ike some sneakers (because i'm the world's best mom and forgot to pack his sneakers for his three straight days of walking around theme parks). for dinner, we went to chevy's mexican restaurant. and then we slept…
on to the last day…