On Monday, I acquired some fabric from my friend Amanda who is about ready to pop with her second baby, but first boy. I raced home and made a plan to do some scrappy wonky stars. I threw on some of my scraps (yay! I've finally arrived! I have scraps!) and got going.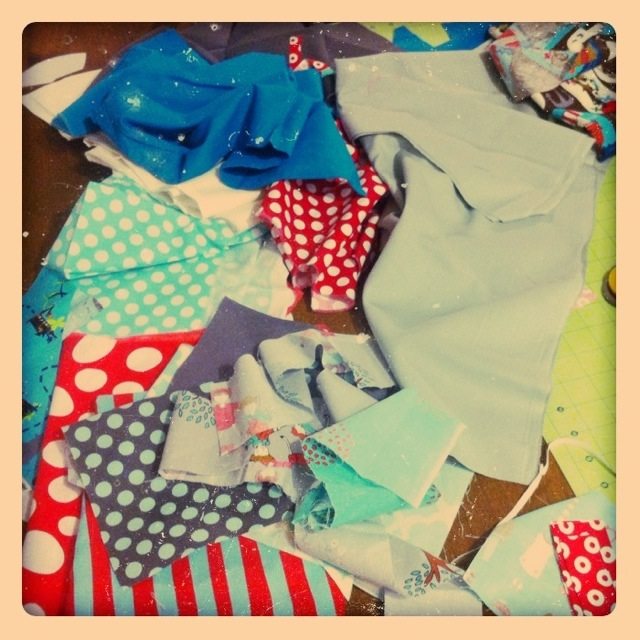 By the end of the day, I had a top: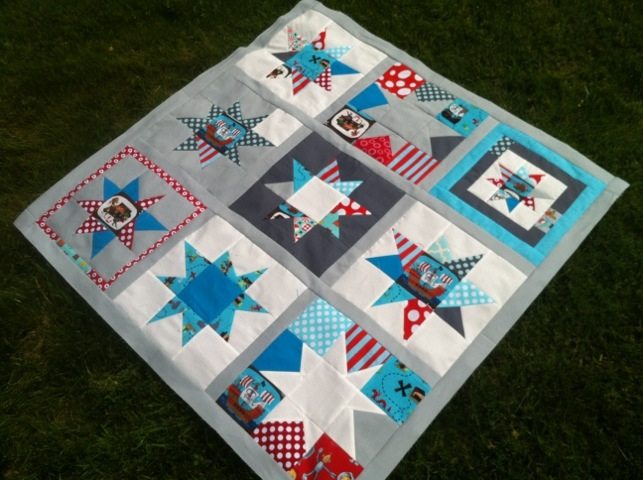 And a zillion scraps on the floor.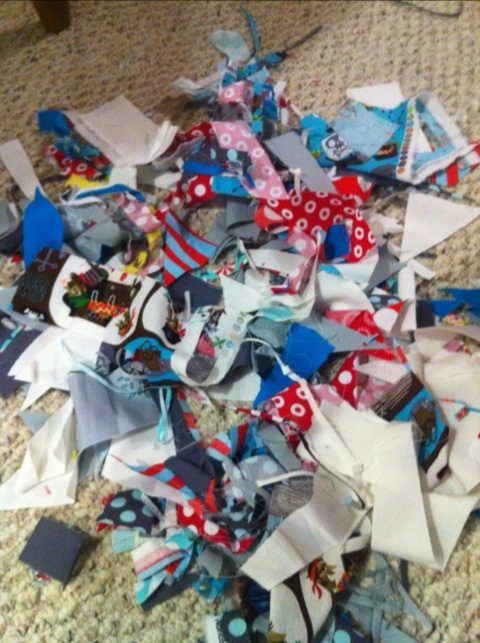 I got it quilted on Tuesday after quite a struggle with my machine's tension. Lots of free motion meandering…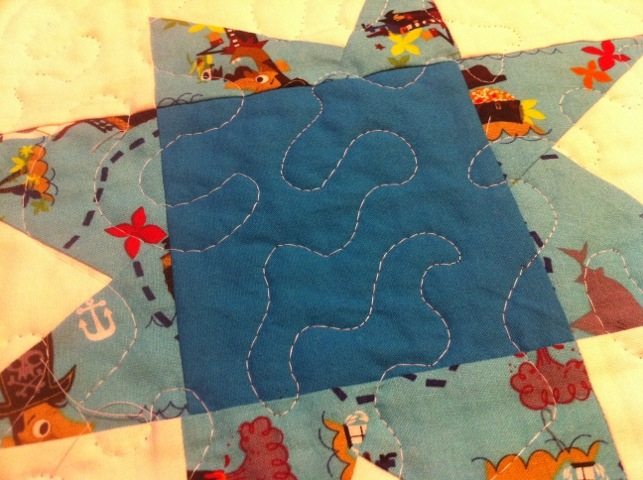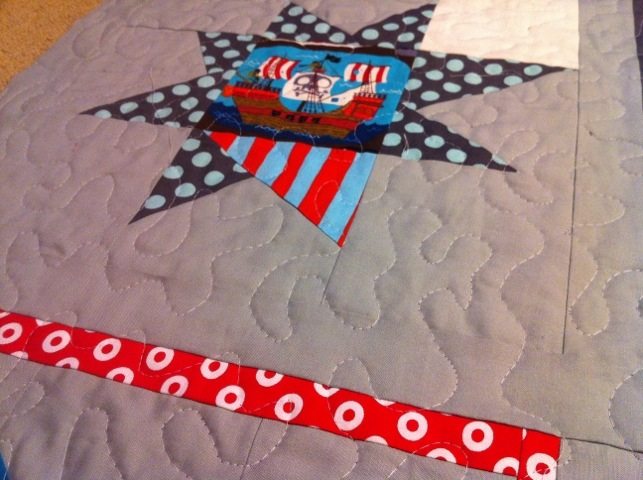 Bound it up with a scraptastic binding on Wednesday.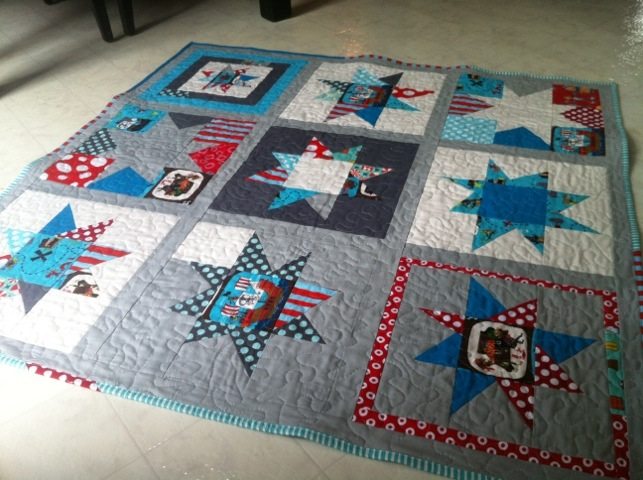 Washed and dried (and crinkled) it: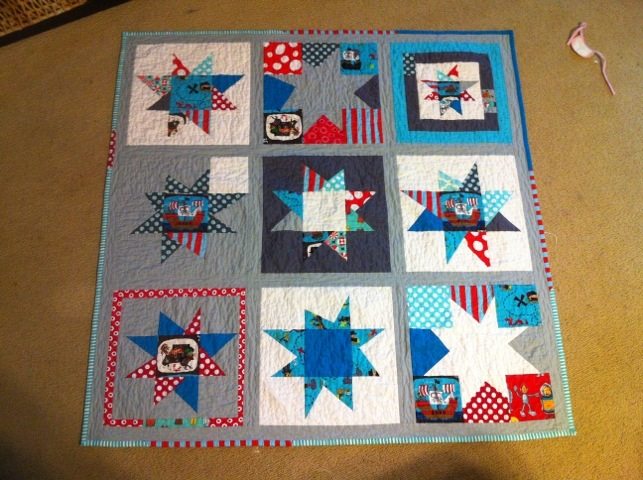 The back: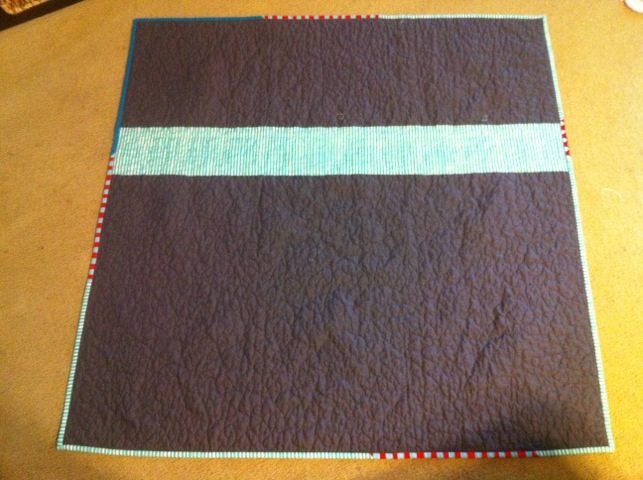 The binding all folded up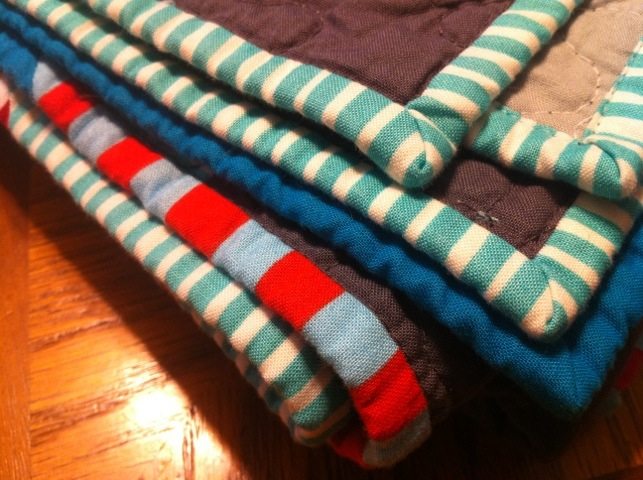 It's doubling as a gift and decor for the shower tomorrow. Hope she doesnt read my blog in the morning!