i just completed my first post-hazel quilt. it's for the third deaton baby.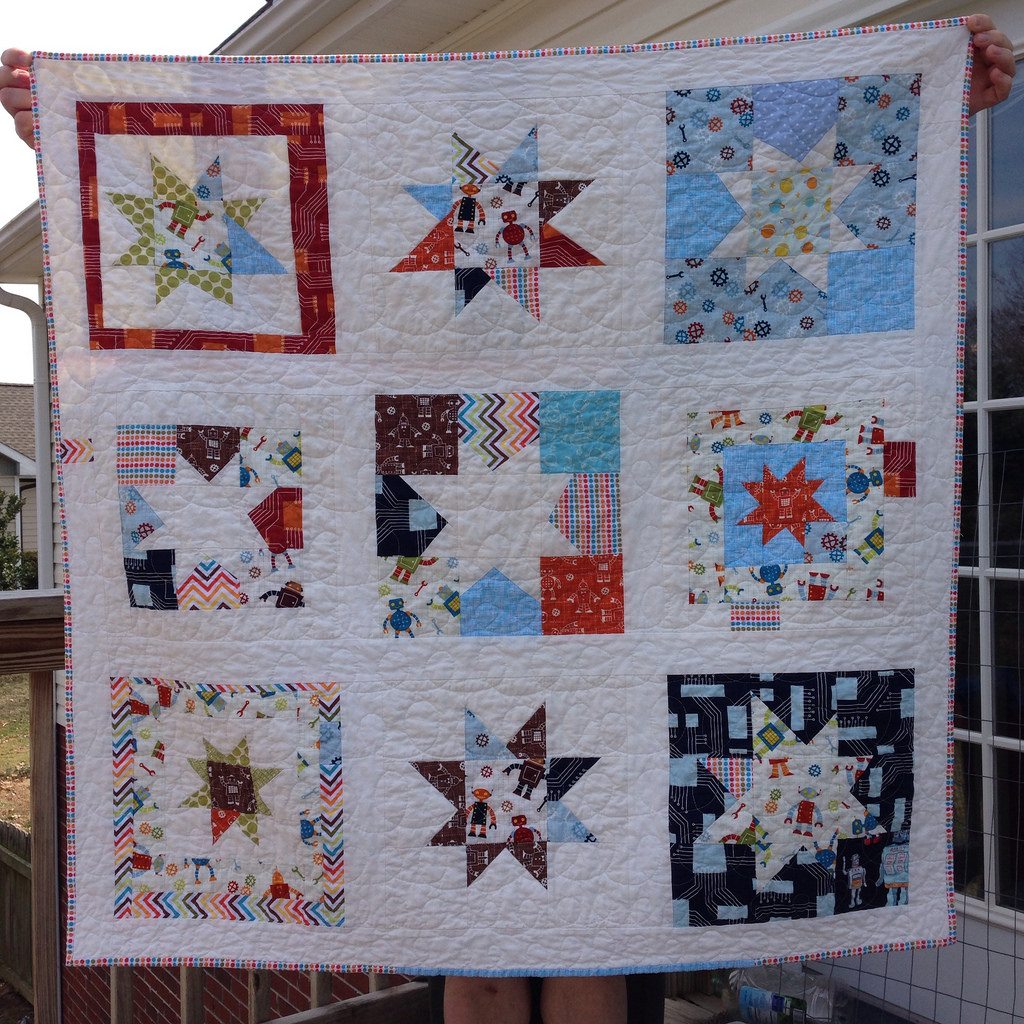 i was originally just going to do some patchwork, but i had made the last deaton baby this quilt, so i wanted to make a sort of matchy quilt for this guy.
once i was informed that robots and space would be the theme for his room, i was off to the races. i've had a robot bundle sitting on my shelf for over a year. derek got it for me and i had hoped isaac would like it, but he informed me that he doesn't like robots anymore. so, finally. i could put it to good use!!
i pieced the back with some green dots (that i have a ridiculous amount of) and some of the robot fabrics.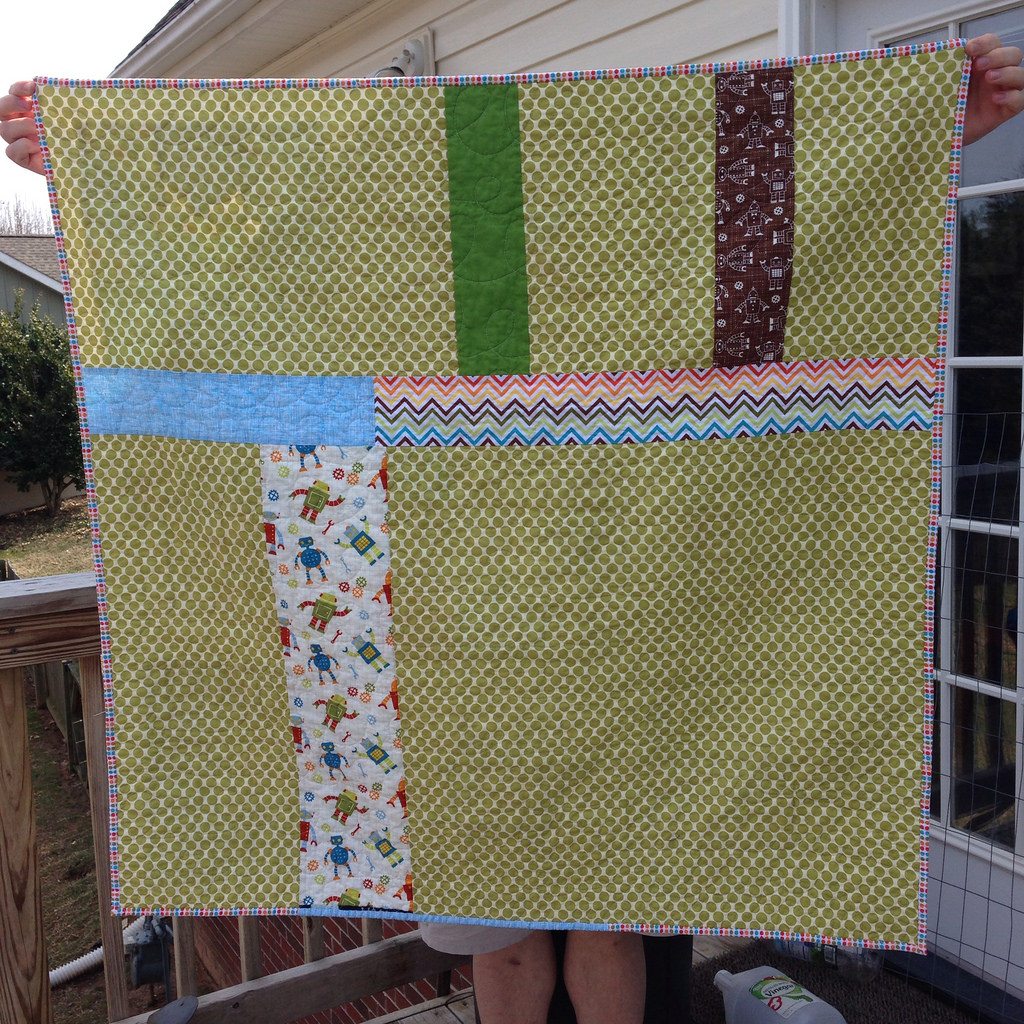 i quilted with loops. my favorite.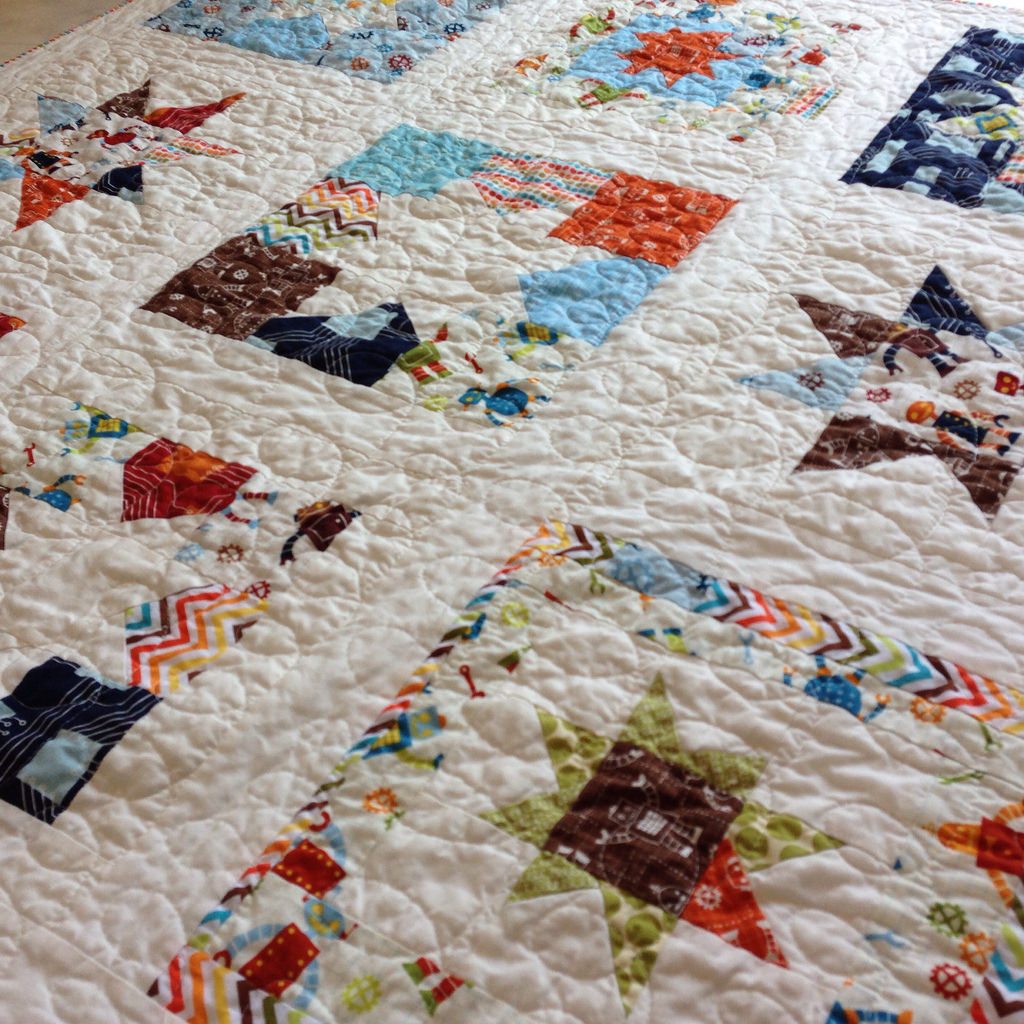 and bound it up with these colorful dots. these and the chevrons didn't come with the bundle but they matched so perfectly, it will like they were fabric soul mates.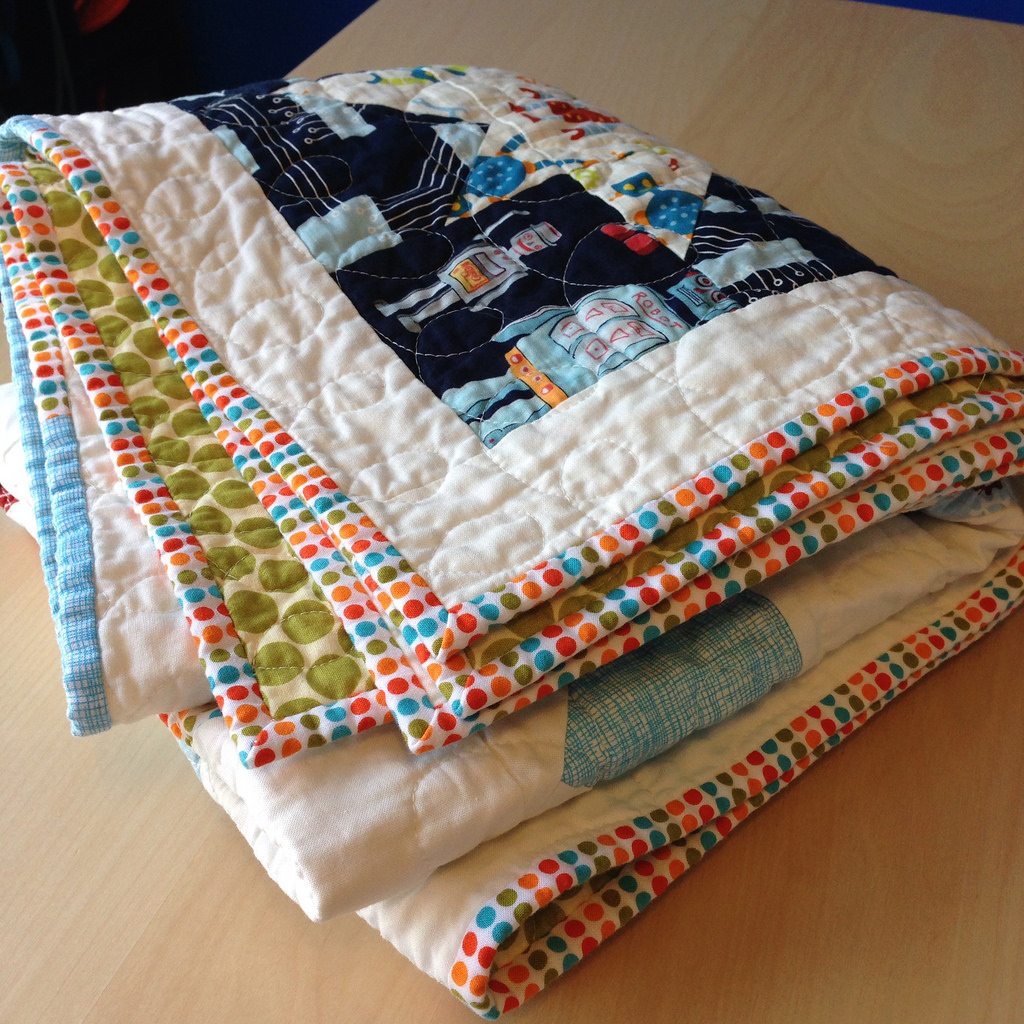 and one last shot. in my favorite photo location. on the kitchen floor.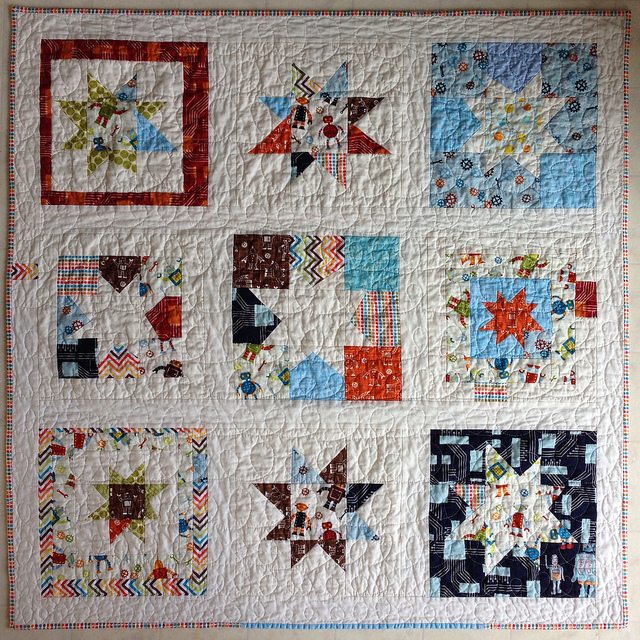 so, that's that. my first finish since hazel was born. which isn't bad since i didn't even sew a single stitch for almost two months.