anna turns two on tuesday.
we celebrated today with a couple of friends and family. at a mexican restaurant.
so, yesterday, we made a cake. the kids, as always, "helped"…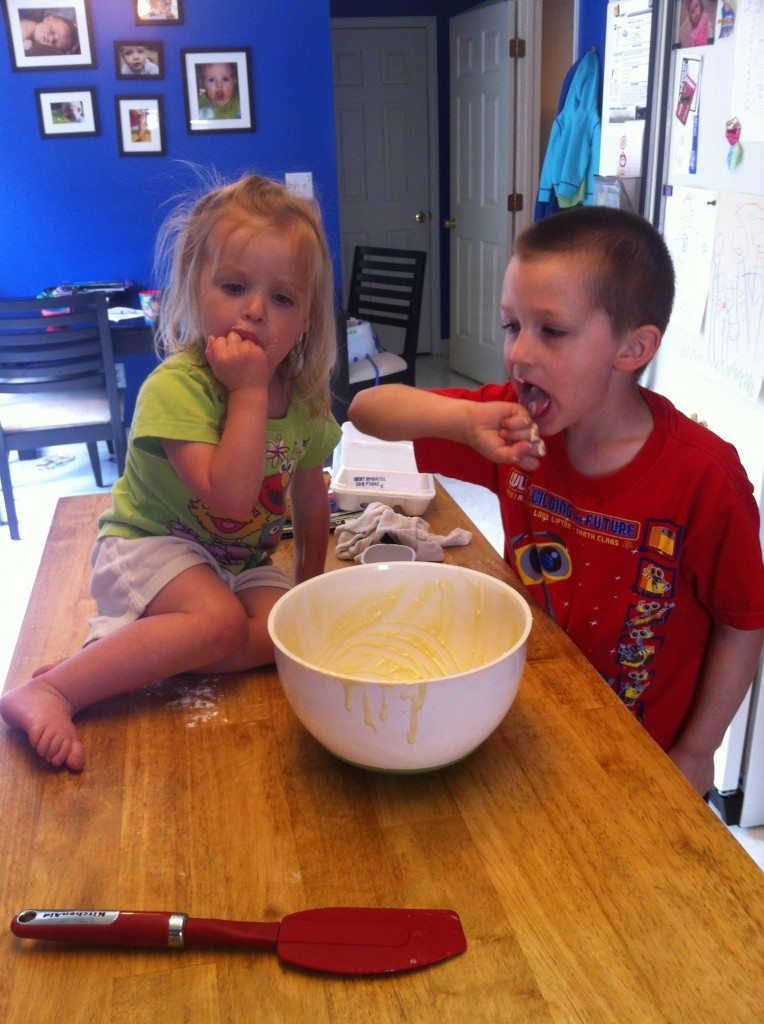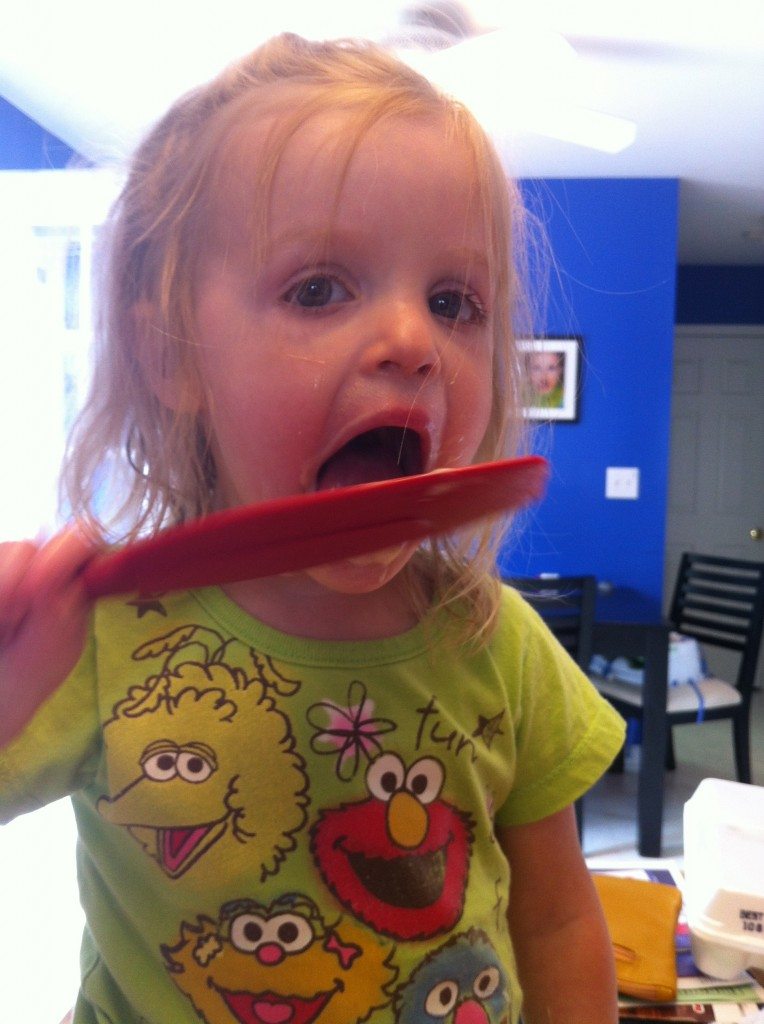 anna ate her weight in frosting while i crumb coated.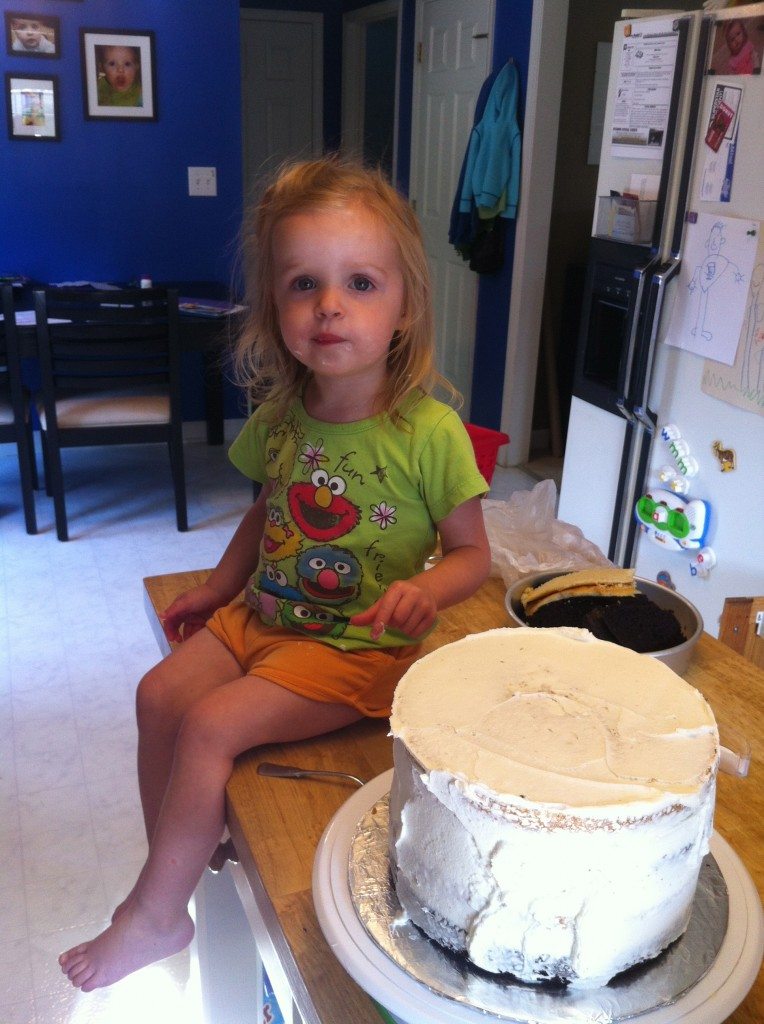 but, she was exceptionally cute while doing so.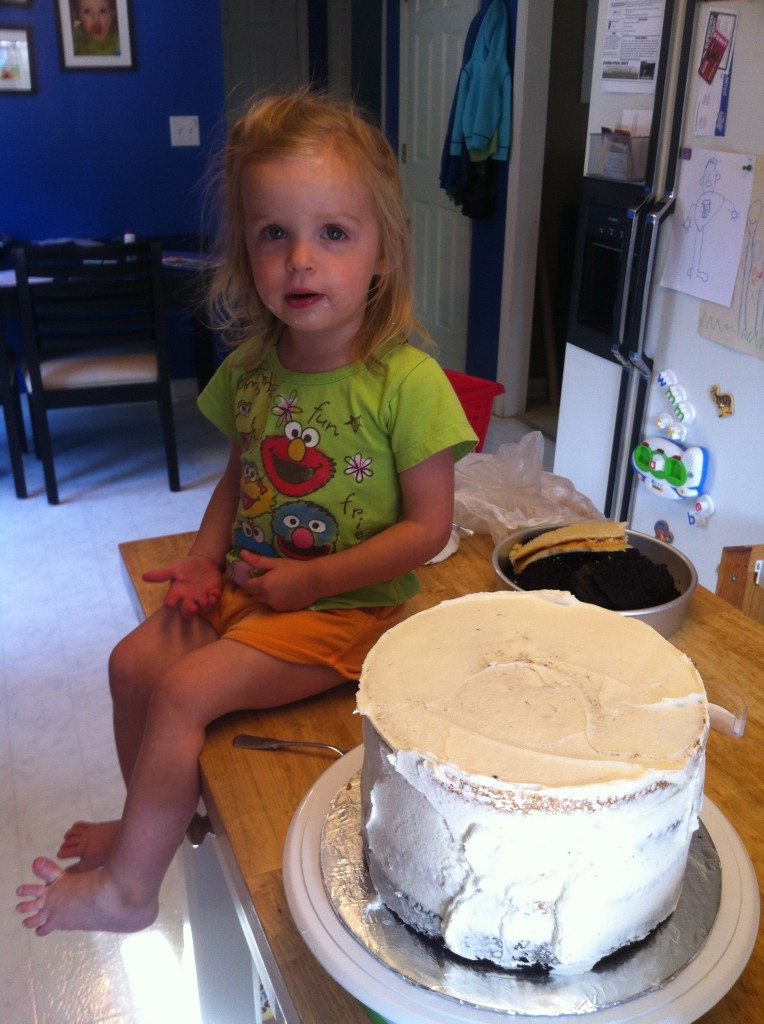 i decorated last night (detailed pics to come in a later post), so i let anna have a look this morning before church.

she approves.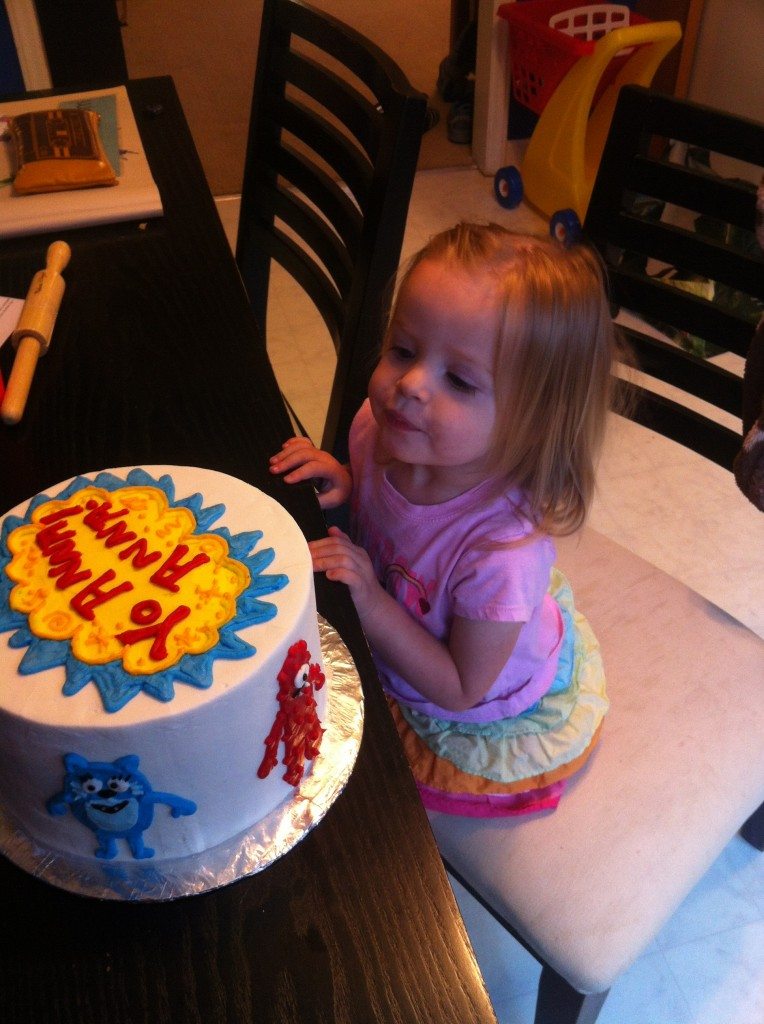 so, after church, and after stuffing ourselves with mexican fare, we got to the cake part. anna loves foofa.

we sang happy birthday, which can go one of two ways. complete terror and fear and crying and screaming OR the way it went for us, basking in the attention of everyone serenading you. 🙂

anna was an old pro at blowing out candles and nailed it the first try.

there were five kids and five yo gabba gabba characters. i hacked up the cake so that each kid got a character. anna, naturally, had foofa.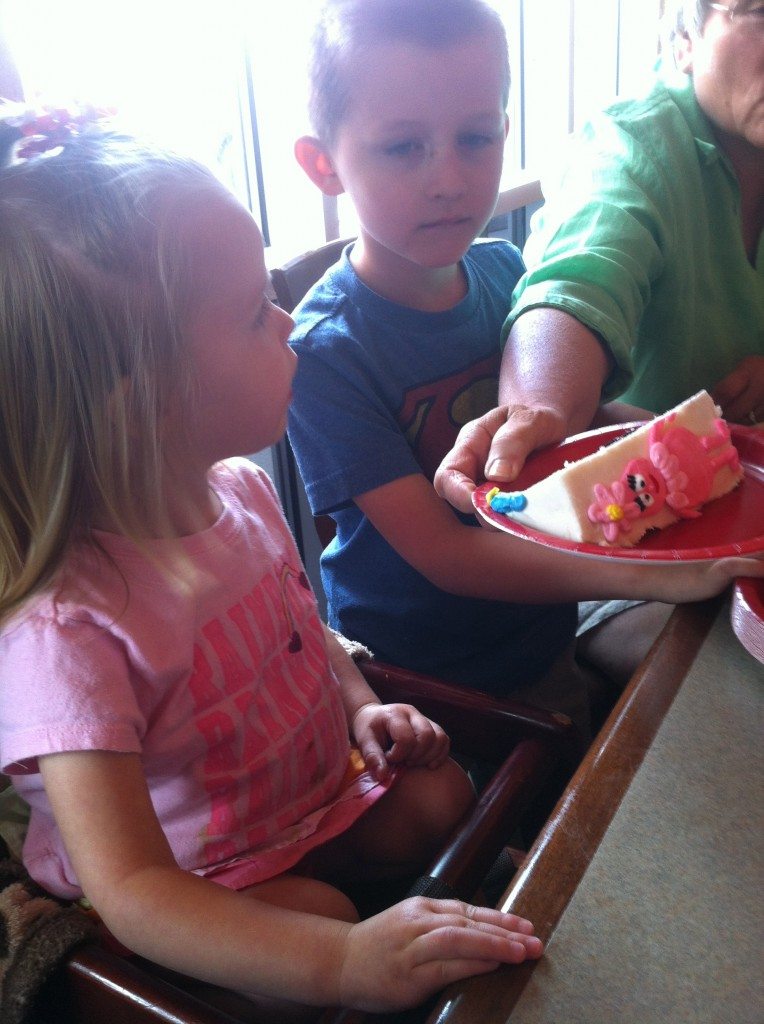 and she dove in, face first, directly into foofa's frosting deliciousness.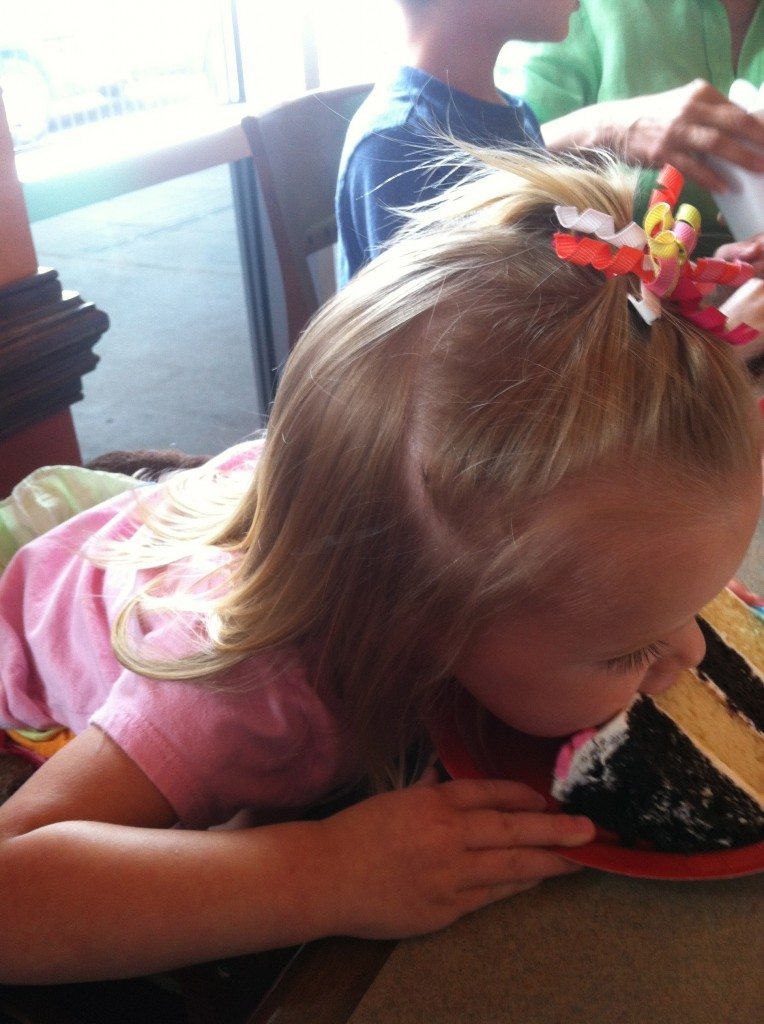 cake demolition.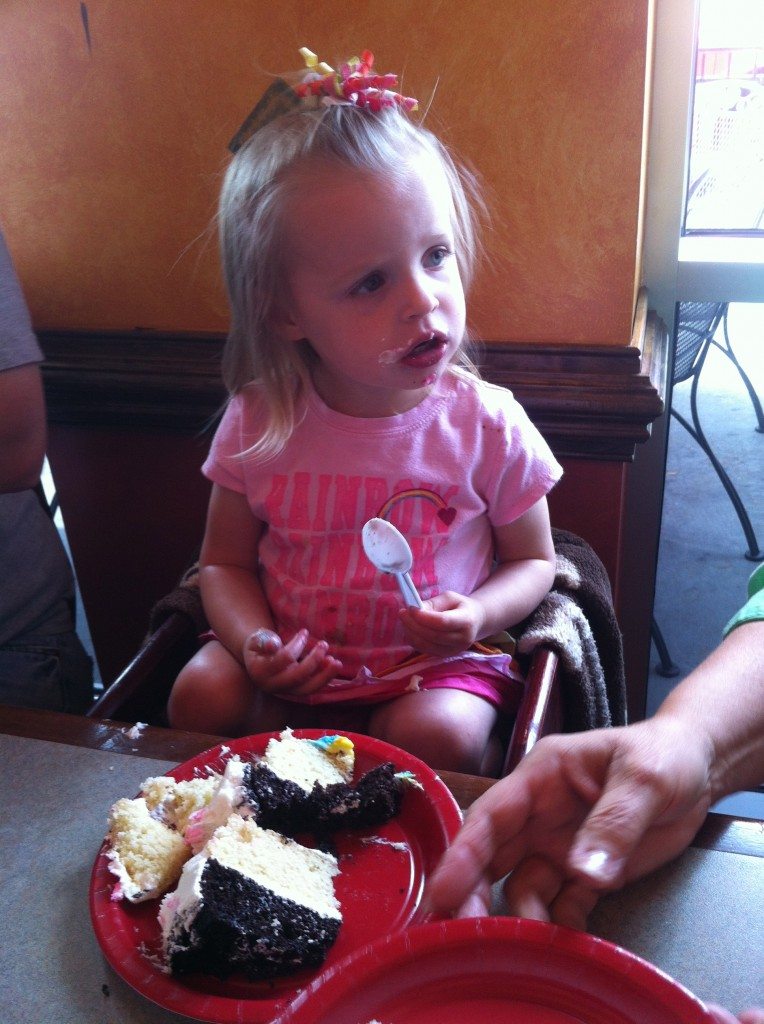 livy and maya. 🙂

grae, ike and aunt kristin.

going for seconds on frosting.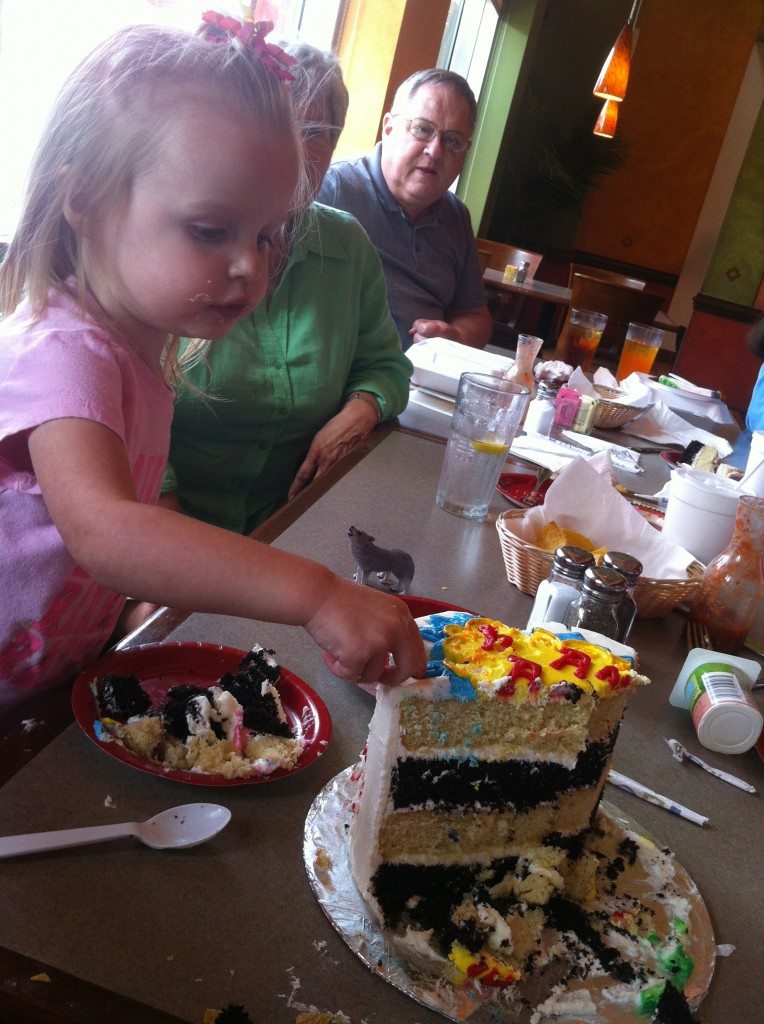 anna and ike, pretty much finishing off the frosting. 🙂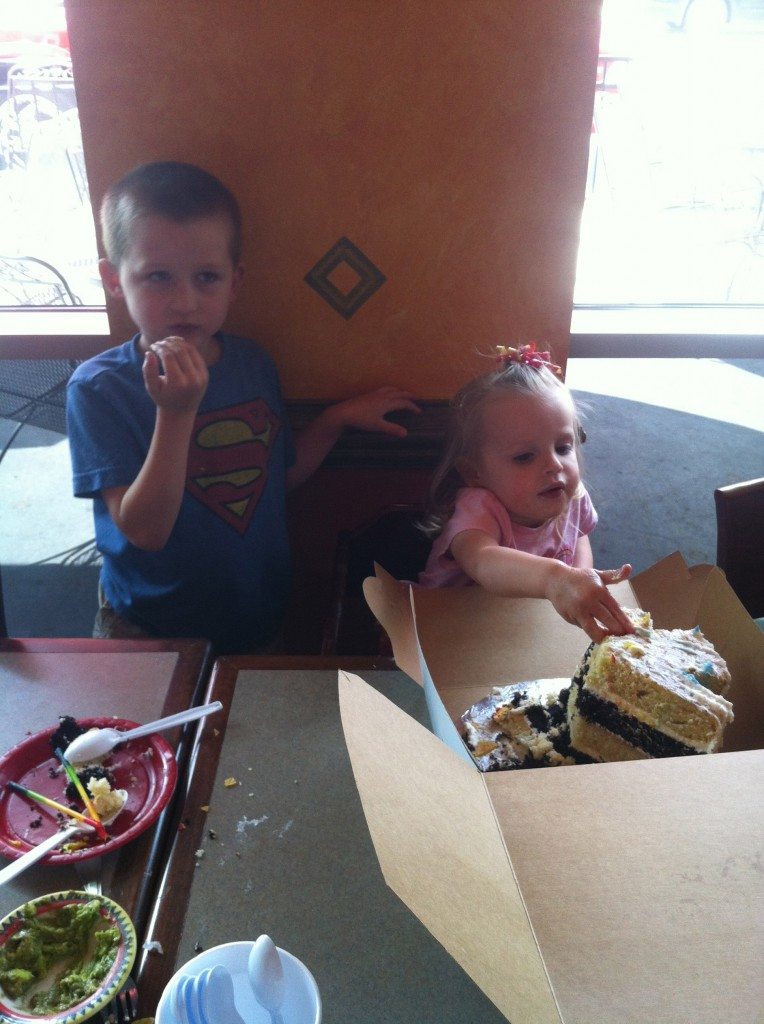 anyways. happy almost birthday annababy!!!