on saturday, i went yard sale-ing with my pal jude. it was one of those sweet yard sale days where i just kept finding sweet sweet deals. one of the best was this radio flyer trike (with handle) that i scored for $20 for anna. it's $100 new. the hat she's wearing was also a yard sale pickup. i got a bunch of old better homes and gardens quilt books. some jeans (always an awesome find) for the boy. some sweet toys. lots of kids books.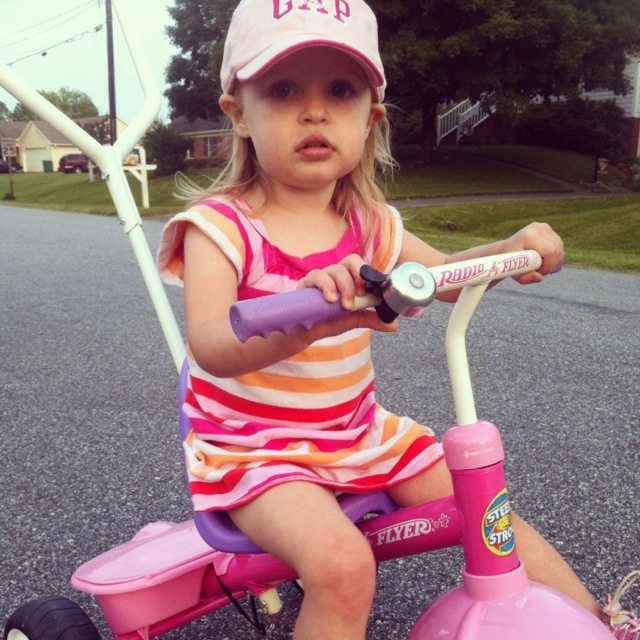 then, obviously, sunday was mother's day. we went to joanie moser park with derek's mom and sister and respective families, for a low key celebration. anna had watermelon…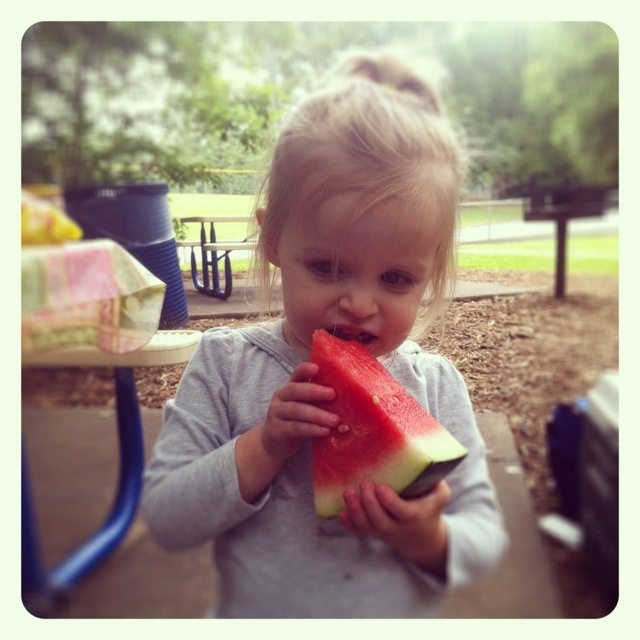 this is one of the sweet yard sale finds. isaac has been coveting this batman imaginext toy for months. it's $55 new. it was $4 at a yard sale. it didn't have any figurines, but he could care less about that. anna is a fan too…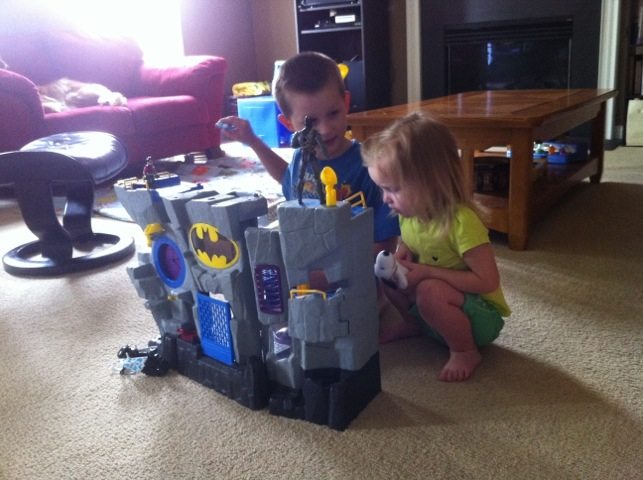 not a terrific picture…
but, i found this idea on pinterest. you put small toys into a balloon. then fill with water and freeze. it makes ice eggs with little treasures inside. it made for a good hour of ice smashing/chiseling/melting fun. i will definitely do it again.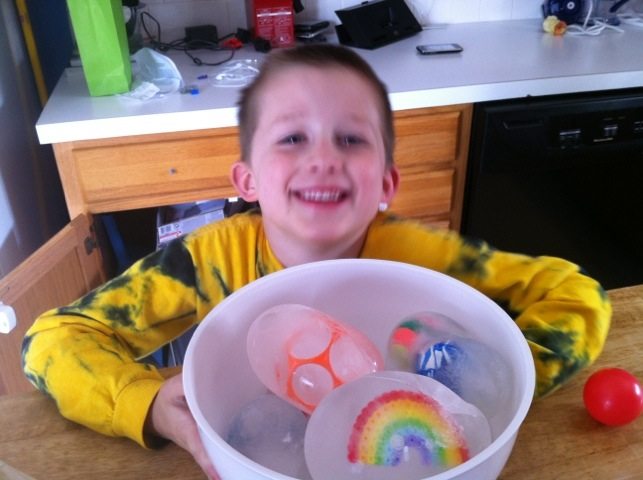 isaac drew muno from yo gabba gabba on the chalk board.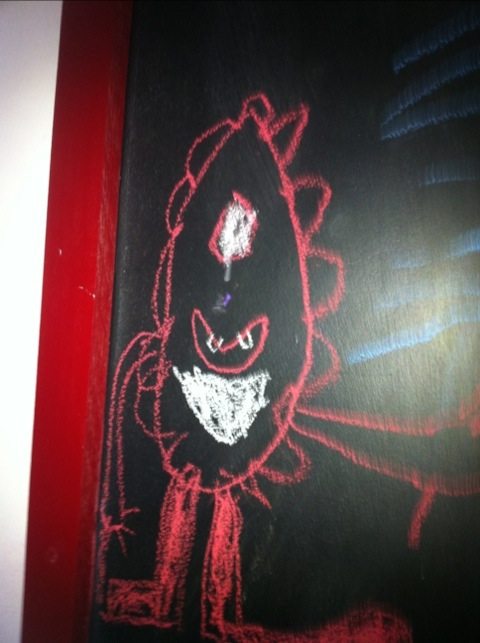 we had like 20 inches of rain in the last two days, so we had to do a little walk through of the garden and see how things were going…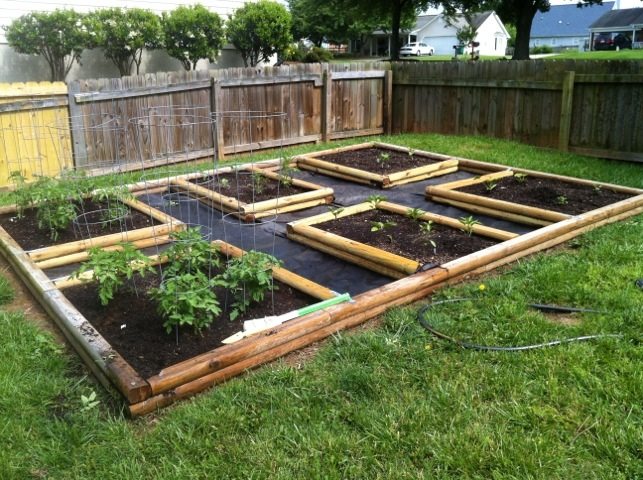 the helpers helped.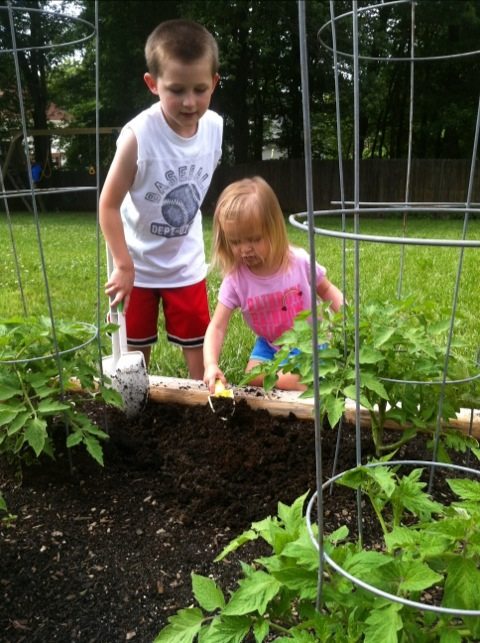 a roma tomato has arrived on the scene. so cute.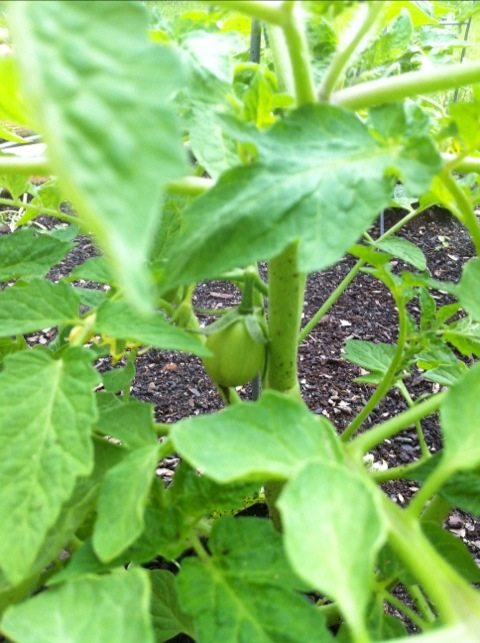 finally, my friend jess stopped by and delivered a gift for the annababy's 2nd bday, this sweet sprinkler. anna hates it. isaac really super loves it.