i have one last group of pictures that i haven't been able to categorize into their own posts. pics from around the condo, and then some various activities.
playing with isaac's shell (or shards of shell) collection, while he's gone.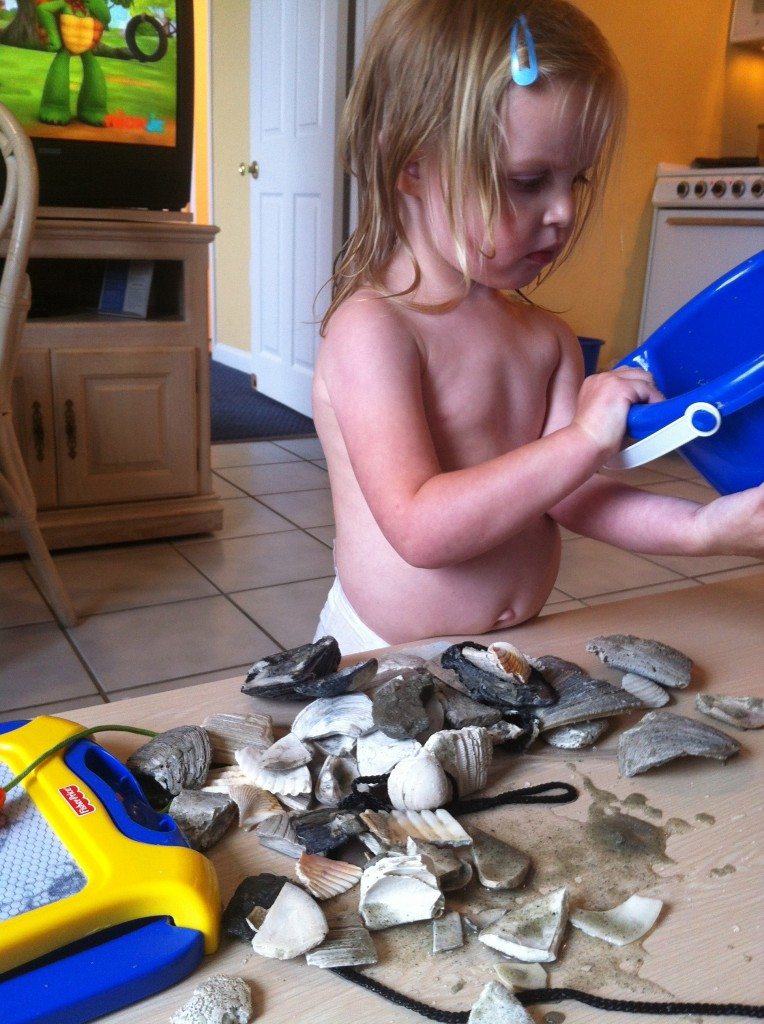 hanging out, early in the morning, watching tv.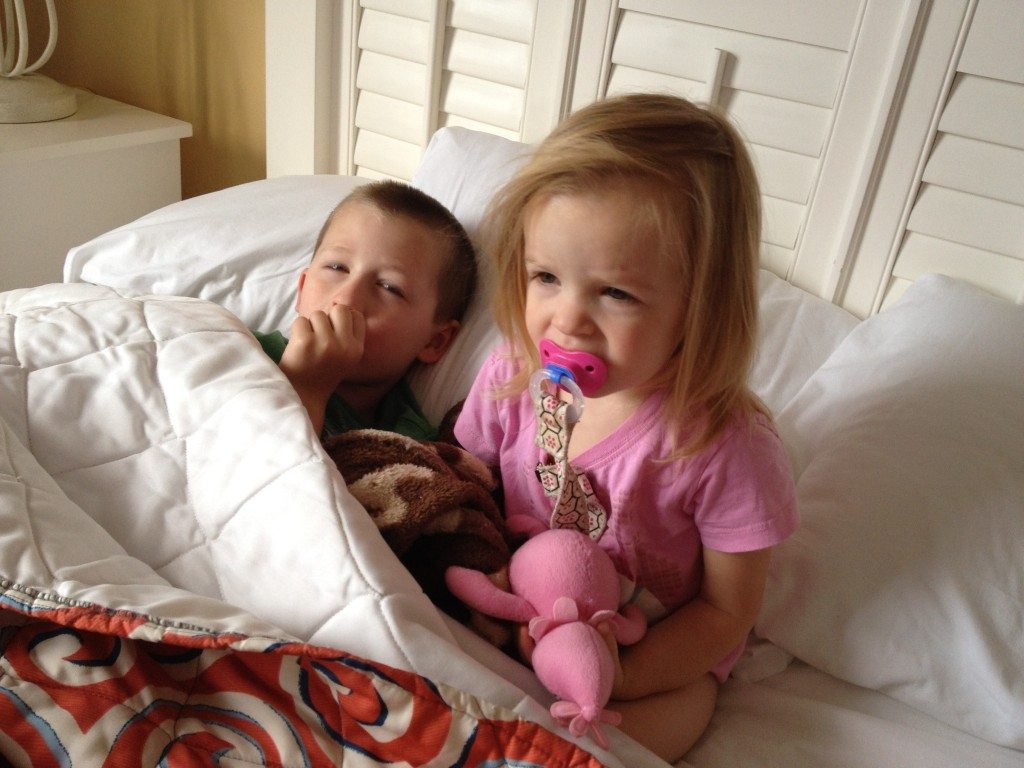 playing with yo gabba gabba friends. (anna got some of them a few weeks ago and we've carried them EVERYWHERE we go. we completed the set with the addition of toodee at a store at barefoot landing).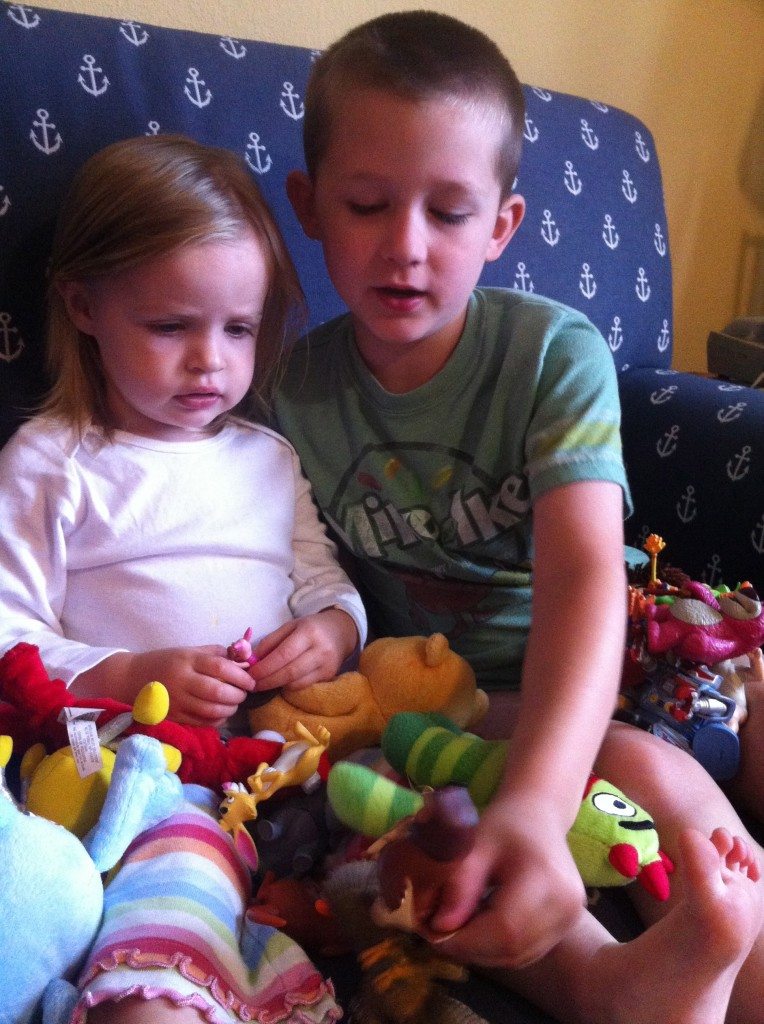 anna, after a long morning at the beach. she's pretty grumpy.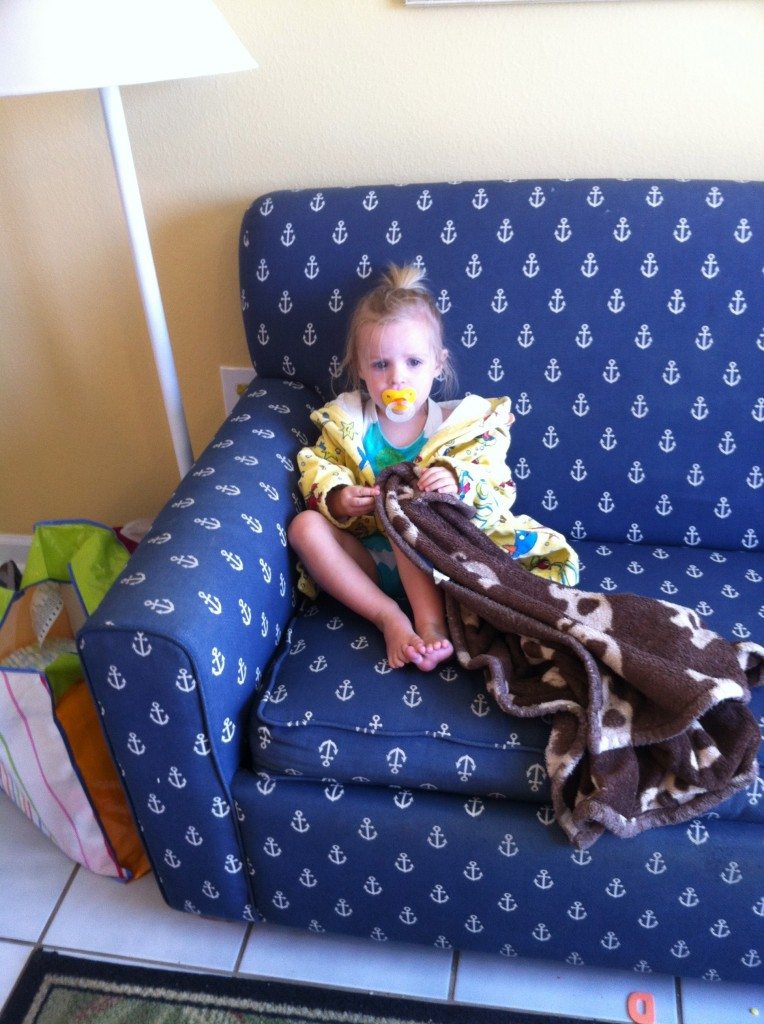 somehow, i convinced isaac to take a walk to the pier with me. it was 1.8 miles round trip, plus 1000 feet long. and he barely made a complaint.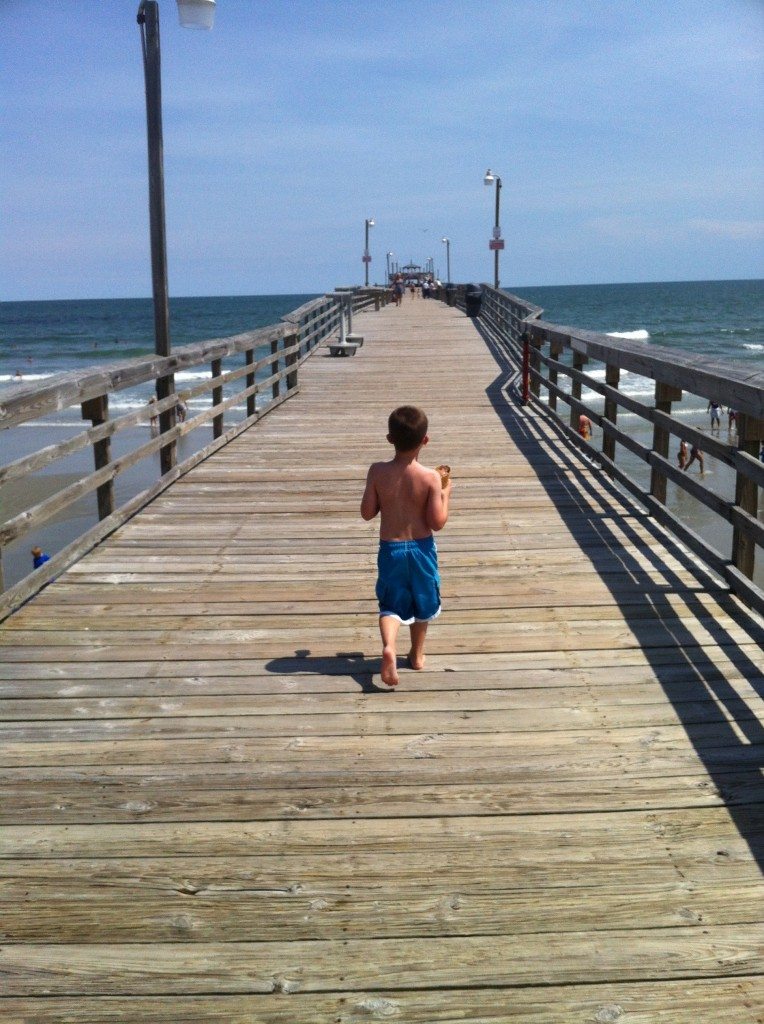 the view from the pier. it was weird to be so far out in the water, and not hear the waves crashing. peaceful.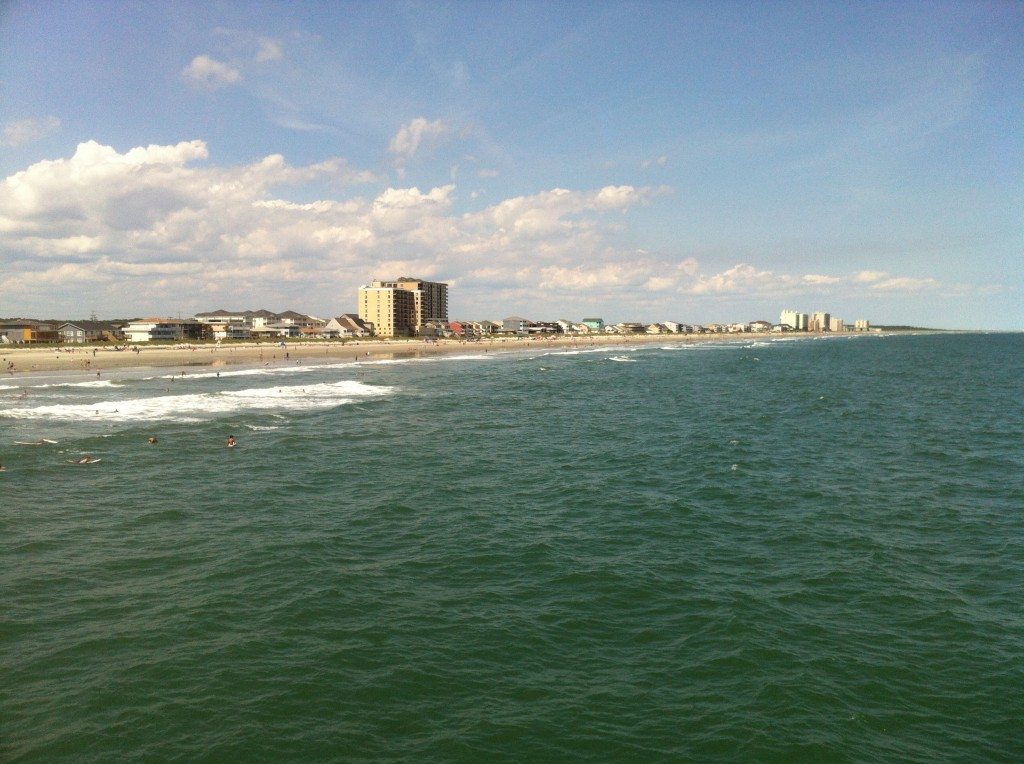 isaac struggled a little with his ice cream cone on the hot pier.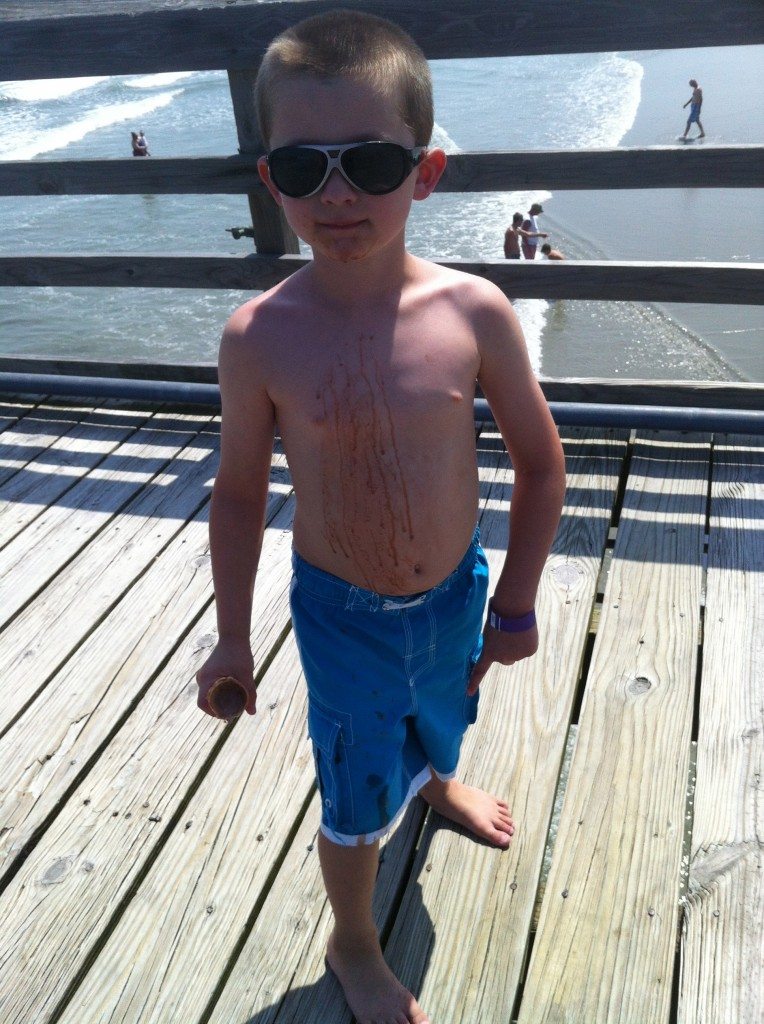 a good number of baths were taken in the giant tub. this is one of the only appropriate and non-blurry pics of the kids in action.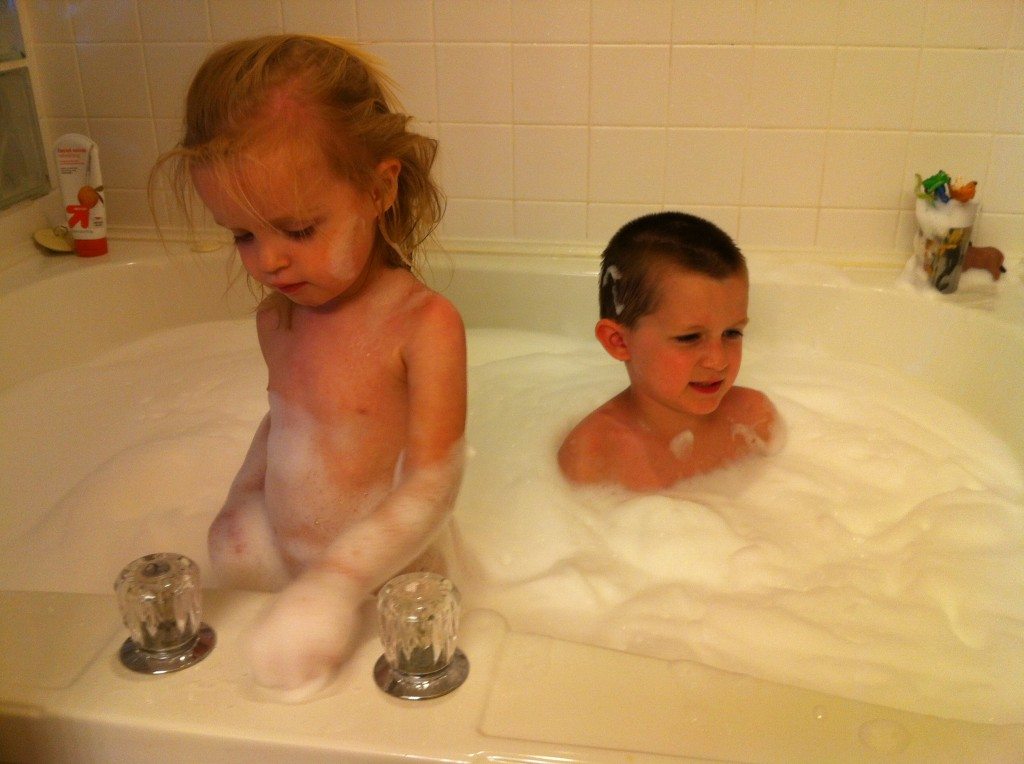 we went mini-golfing one morning. at the course we chose, you got a train ride around to the other side of the course and started in the back. i think the train ride was our family's highlight.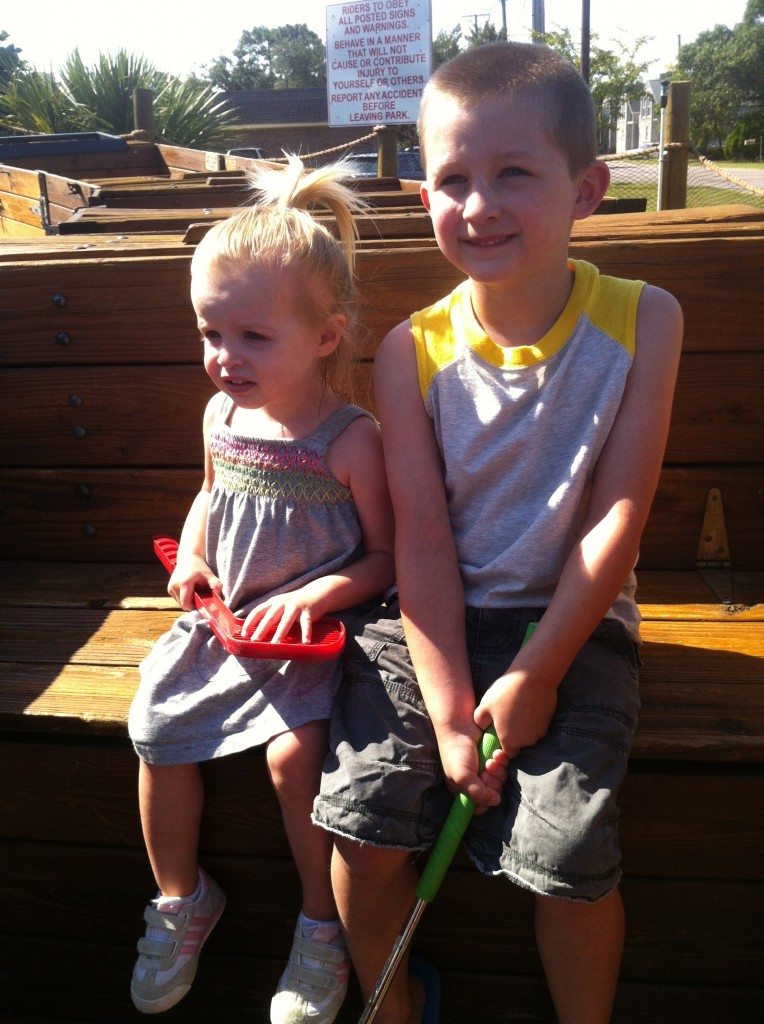 isaac starts off ok. he's more of a hockey player regarding golf. a big slapshot to start off. followed by some intense stick handling to guide the ball in the hole.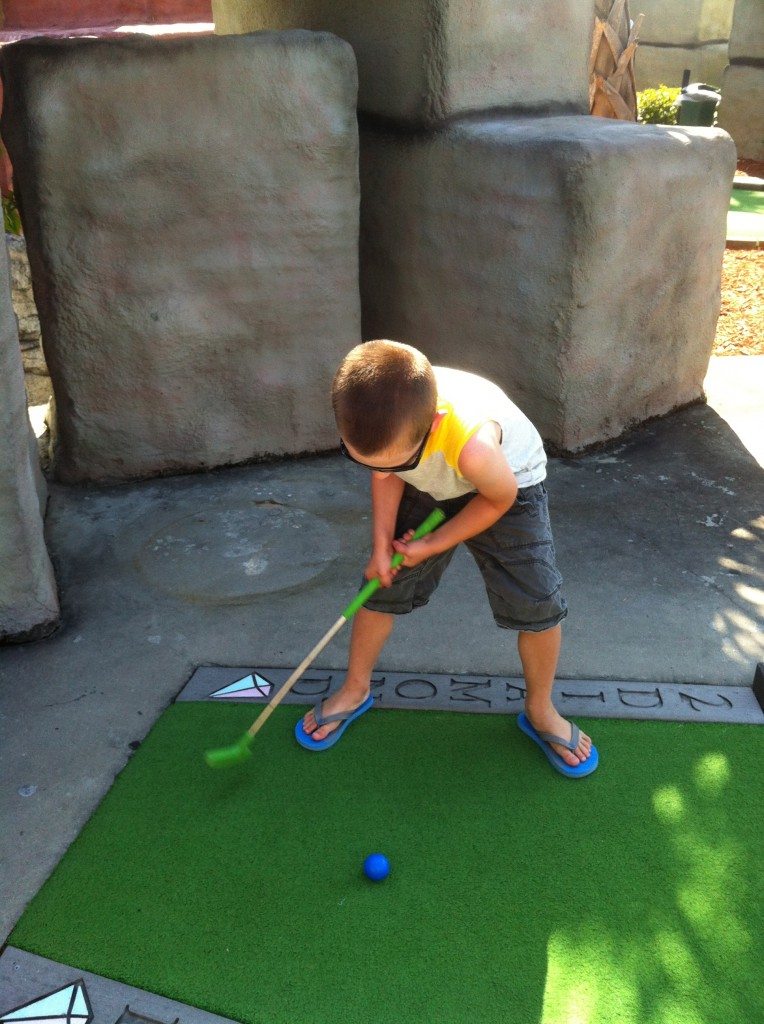 anna would hit the ball once. and then pick it up and carry it next to the hole and attempt to hit it in from a few inches away a couple of times, before picking it up again and dropping it in the hole and clapping for herself. then she would hunt down derek and ike's ball to put it in the hole for them.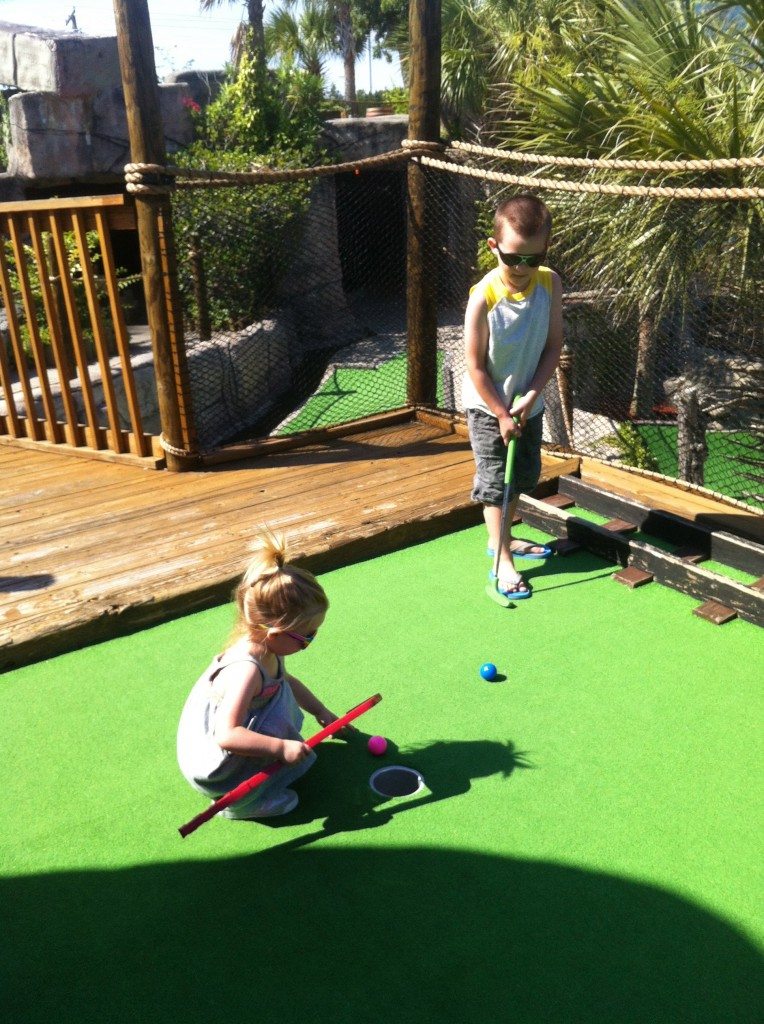 relaxing.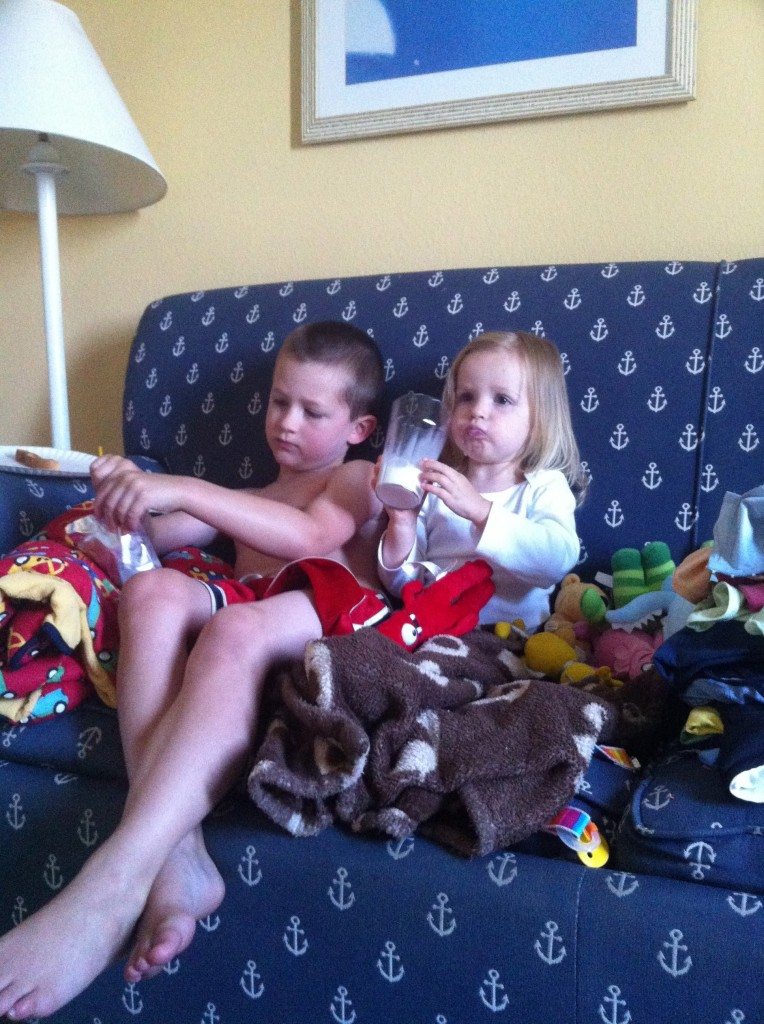 coloring. (she's actually helping me with the index-card-a-day challenge that i have been failing at miserably).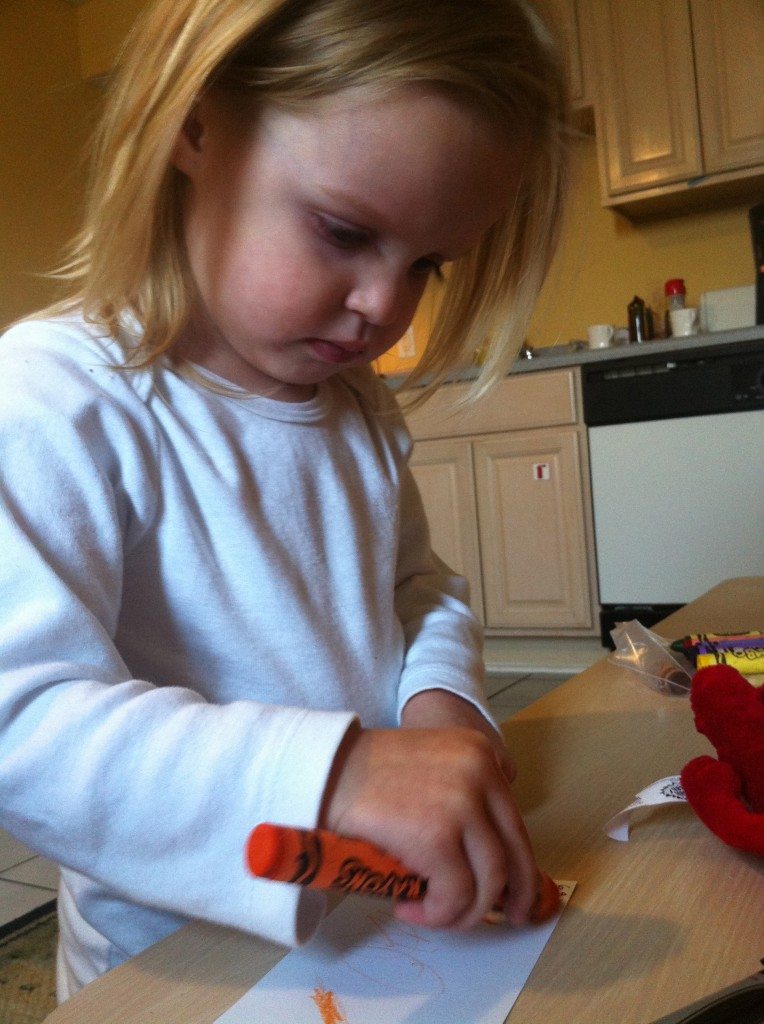 we went swimming quite a bit, but don't have many pics to show for it, because it was usually just me and ike while anna napped. because anna hated swimming. ike made a little buddy at the pool and he would watch out our window and if he saw them go to the pool, we would run out to play with them. it was cute. (that's her, behind him).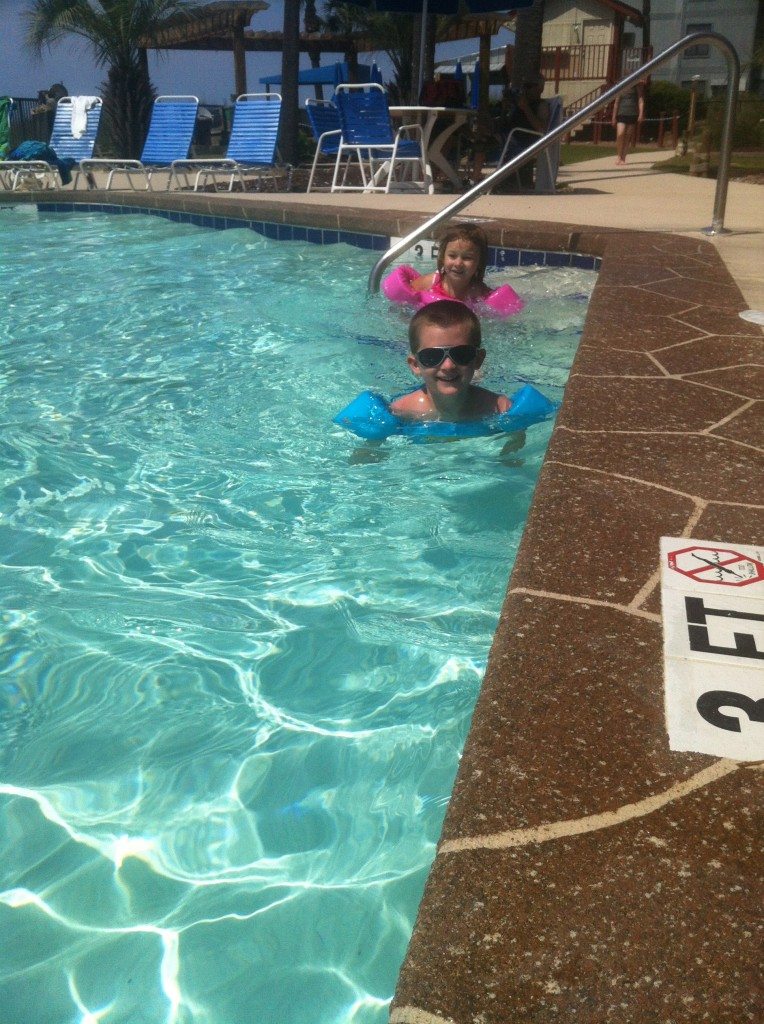 derek and ike went out to fly a little kite one day. i had to choose between a picture of his back with the kite in view, or this picture of his face, but no kite. i chose face. everyone knows what a kite looks like. (of course, after all these beach blog posts, everyone knows what isaac's face looks like too). 🙂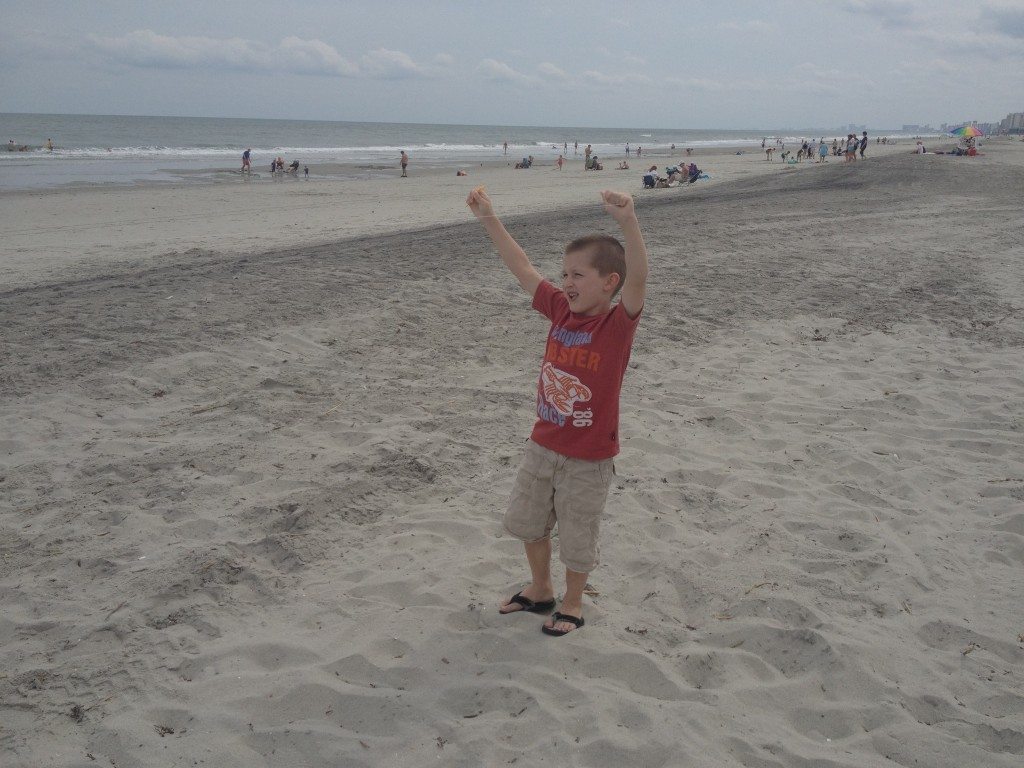 wrestlemania. anna is becoming a formidable opponent.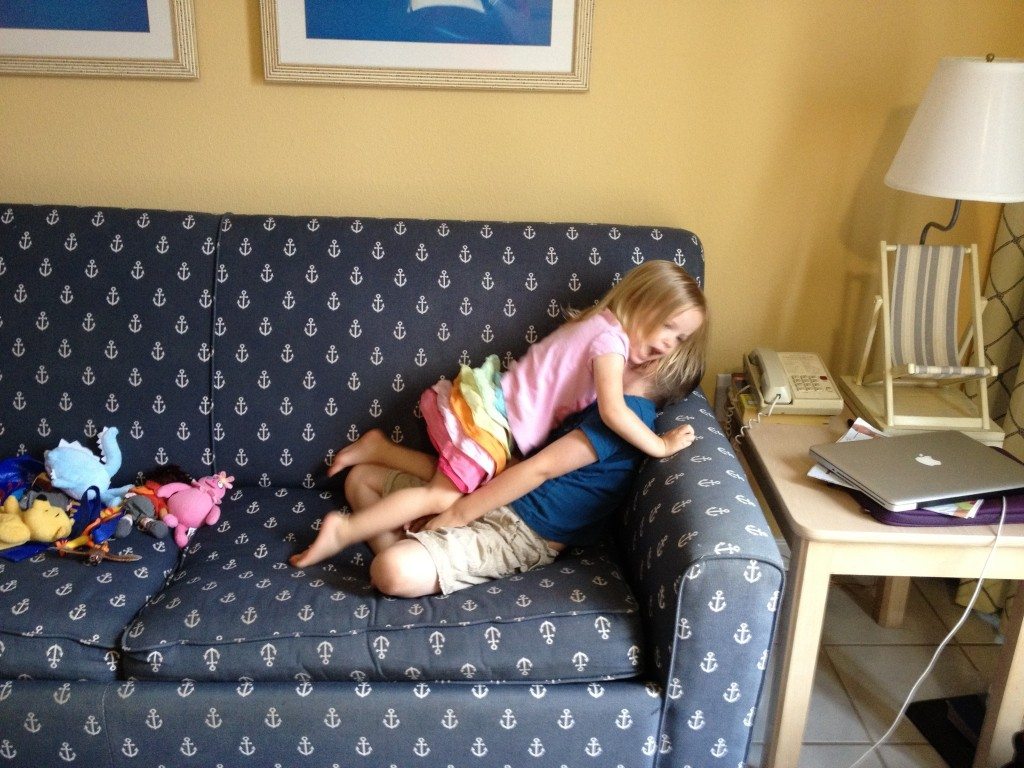 and, this concludes my posts about the beach trip. thanks for hanging in there. 🙂