despite having the kids home everyday, all day, i have found a few moments here and there to sew just a little bit.
our quilt guild had a doll quilt swap (although i prefer mini quilt, since doll quilt makes us sound like weird old women who play with dolls), and i managed to finish this sucker up…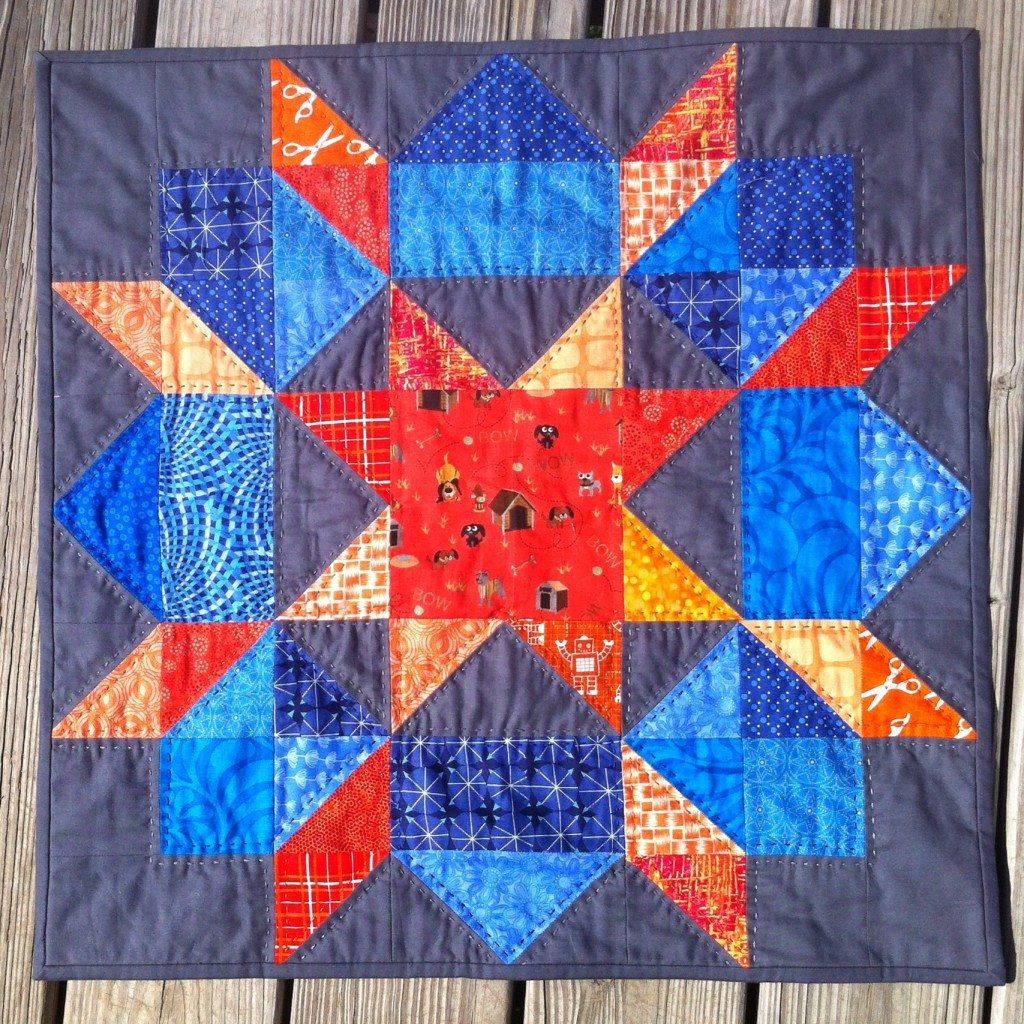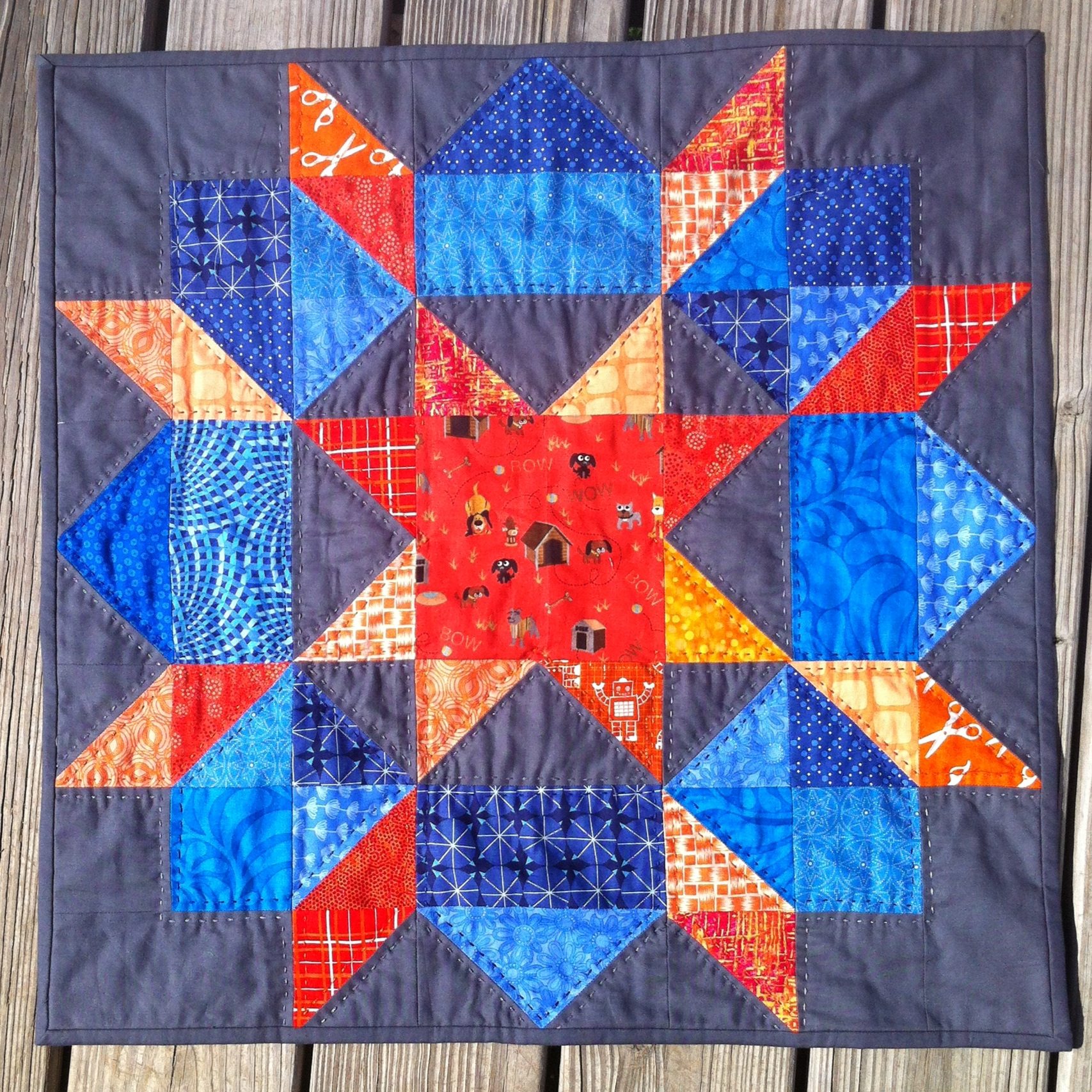 my partner was kelly, who makes amazing quilt and is a prolific free motion quilter. thankfully, when i posted a little informal survey on flickr, she chose the swoon block, and i was able to really get my money's worth out of that swoon pattern. :). i had just participated in an online rainbow fabric swap, so i pulled all the blues and oranges and started hacking them up to make a scrappy swoon block.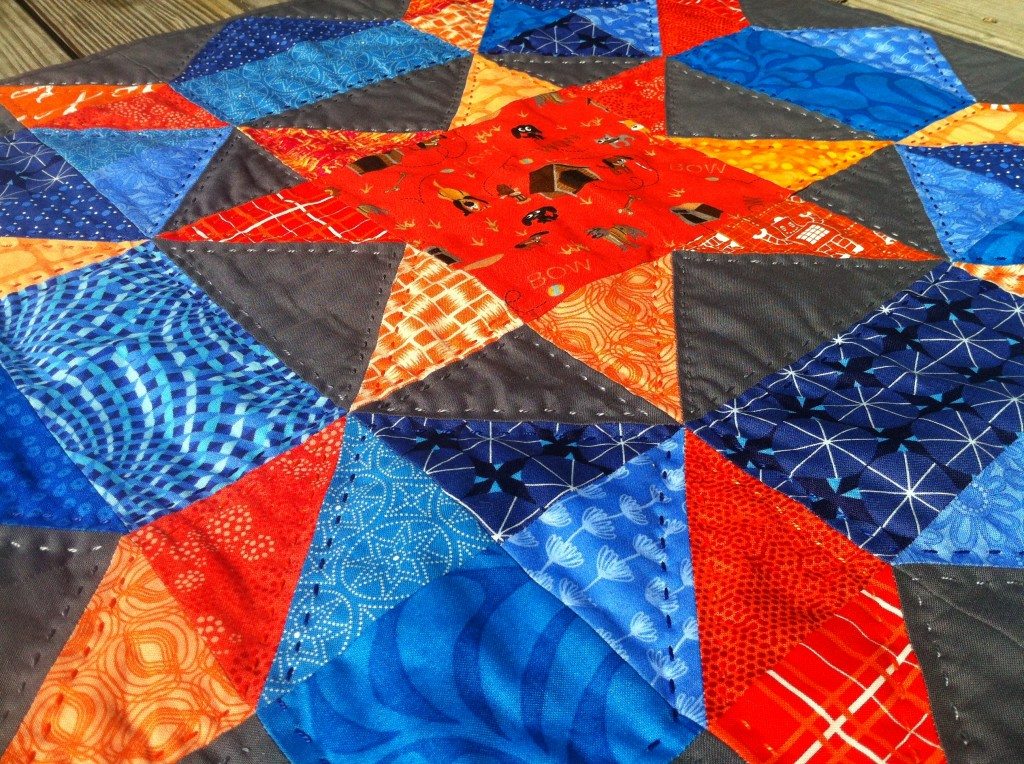 i used a reddish-orange dog print that i had in my scraps for the center, since besides being a quilty person, kelly is also a dog person. and then, i decided to hand quilt it. for two reasons. one because i can do that in the living room, with both kids, making it much more likely to get finished. and two… like i seriously want to free motion for the free motion queen. 🙂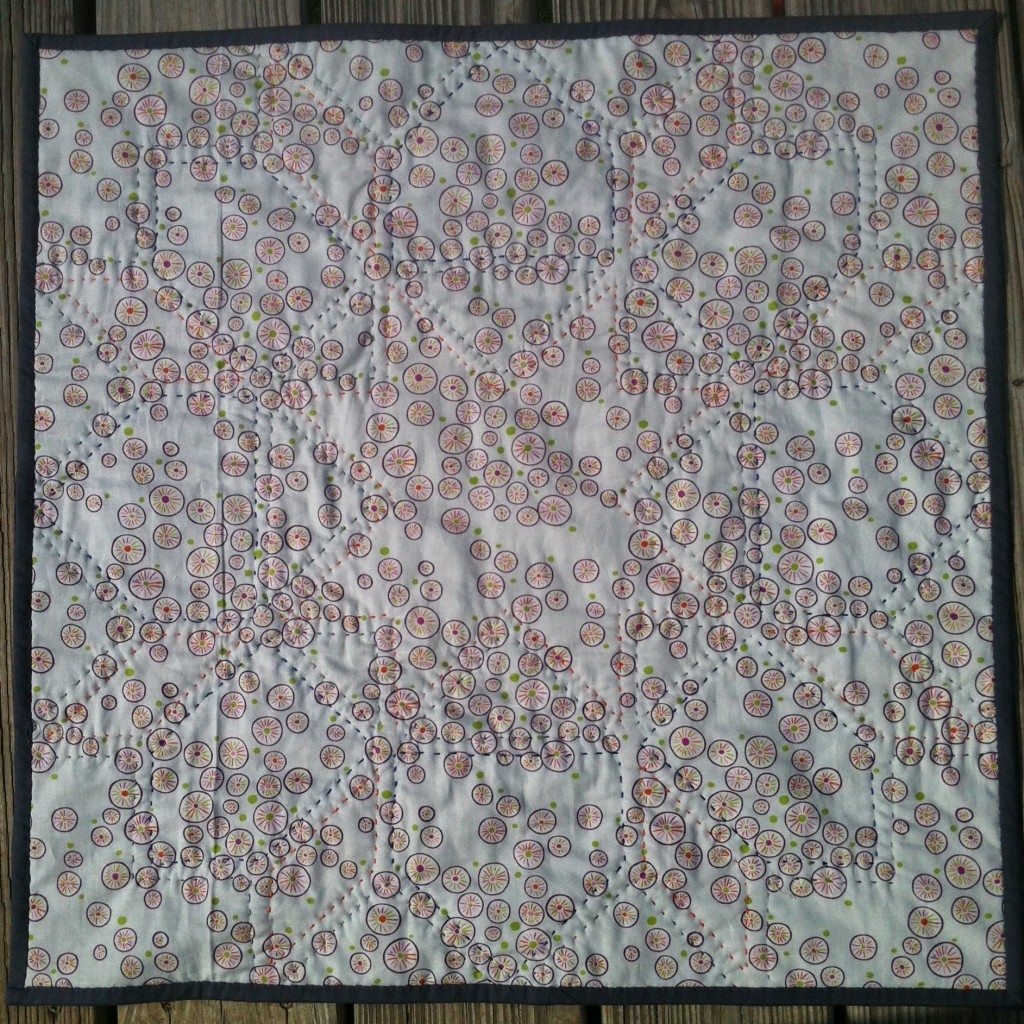 the back fabric was a little busy, but i still think you can see the quilting on it.
the quilt i got in return, was also awesome. made by our swap master general, colleen.
i haven't had the chance to snap a good pic of it, and colleen never makes her flickr pictures so that i can use them in my (or the triad mqg's) blog (hint, hint), so these links to the front and back will have to do for now. 🙂
so. that's that.