even though the sun came out, it was still a bit chilly and the beach was a bit soggy. plus, ike had been begging us to go ride the rides at this little mini carnival that runs from memorial day to labor day where main street hits the beach. this ferris wheel seemed to be calling out to him every time we drove past.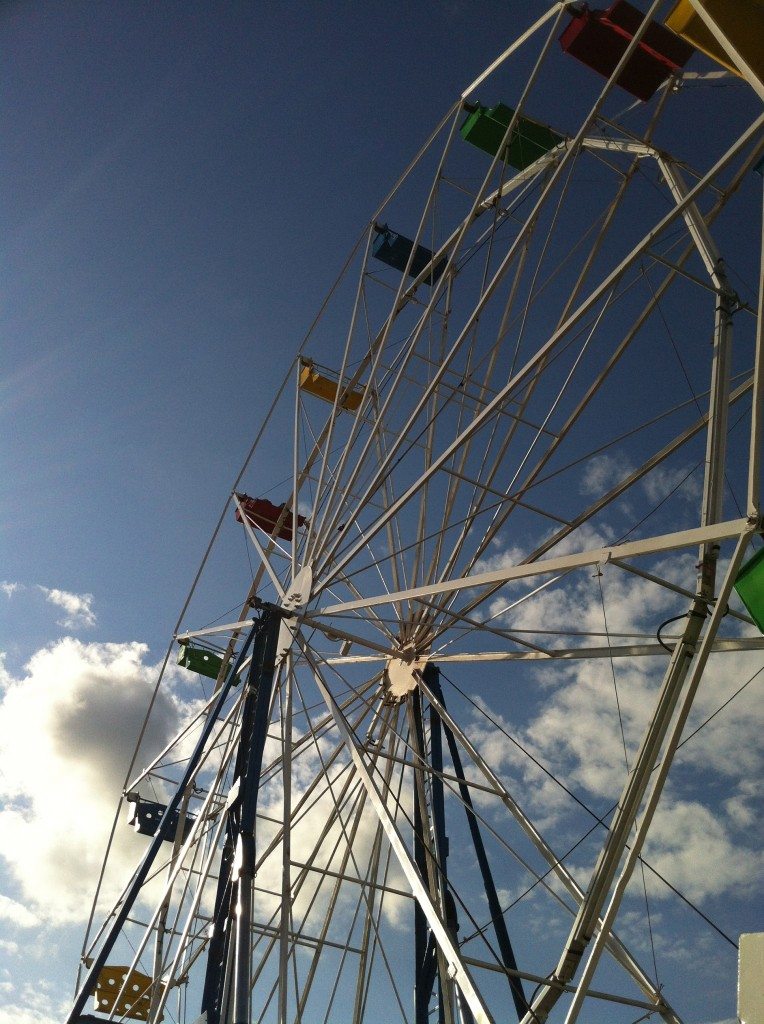 we bought him a day pass and let him loose.
first up. big slide. and the LONG walk up.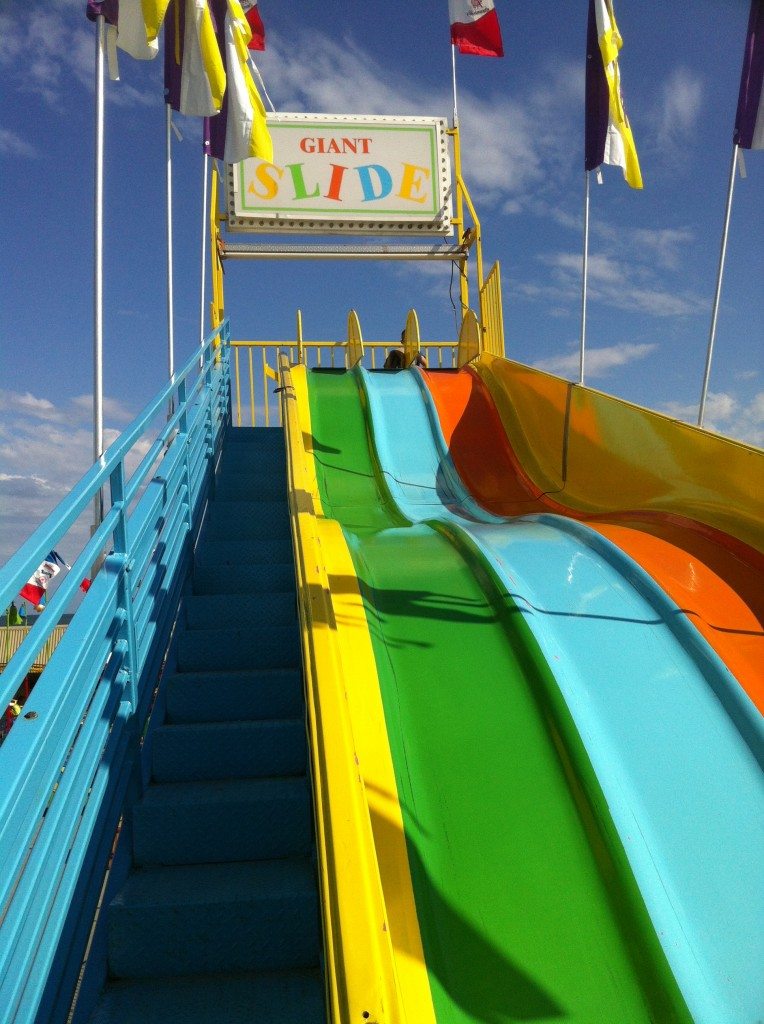 anna and i joined the fun.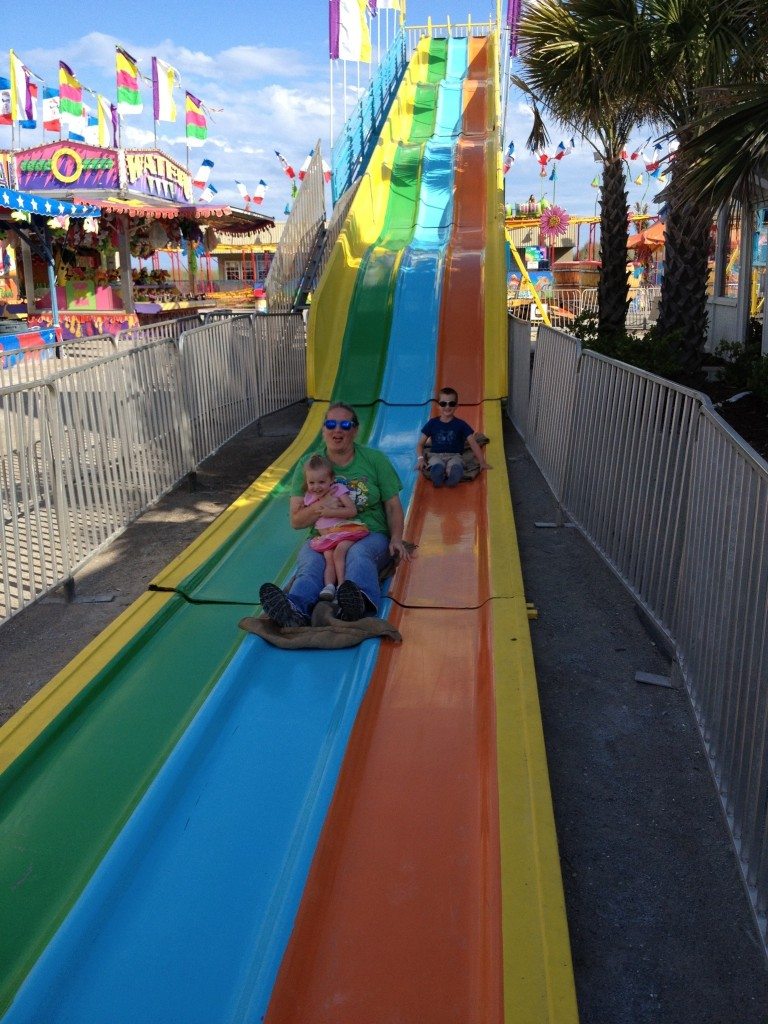 then, the mini pumpkin ferris wheel. (anna is in the top pumpkin, peeking out).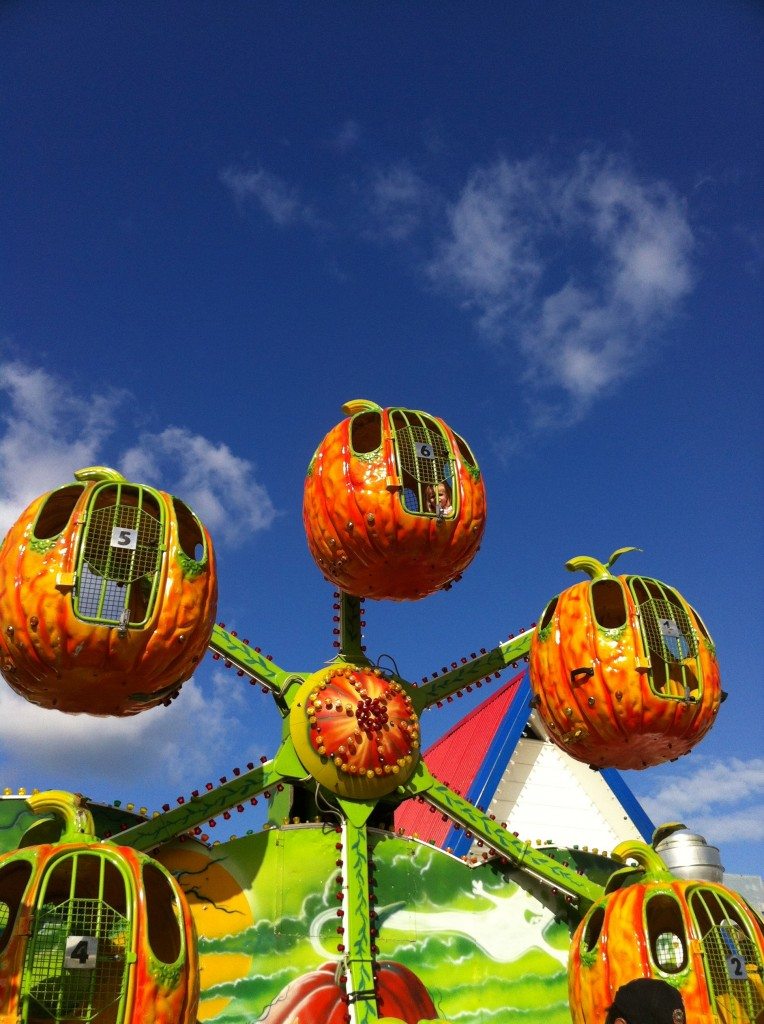 isaac wanted to ride this spinny ride. i gladly sent him off to ride, before the attendant informed me that he needed an adult to accompany him. fantastic.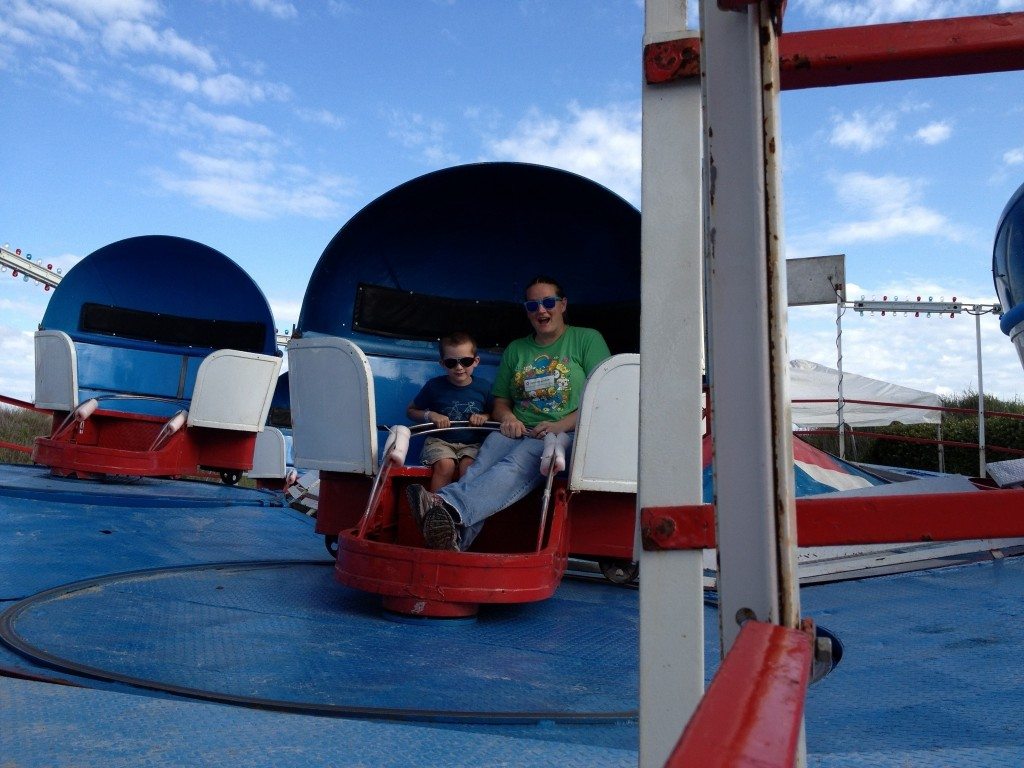 isaac rode the rollercoaster about 5 or 6 times. there weren't many folks at the carnival, so he could just hop off, run around to the gate, and get back on.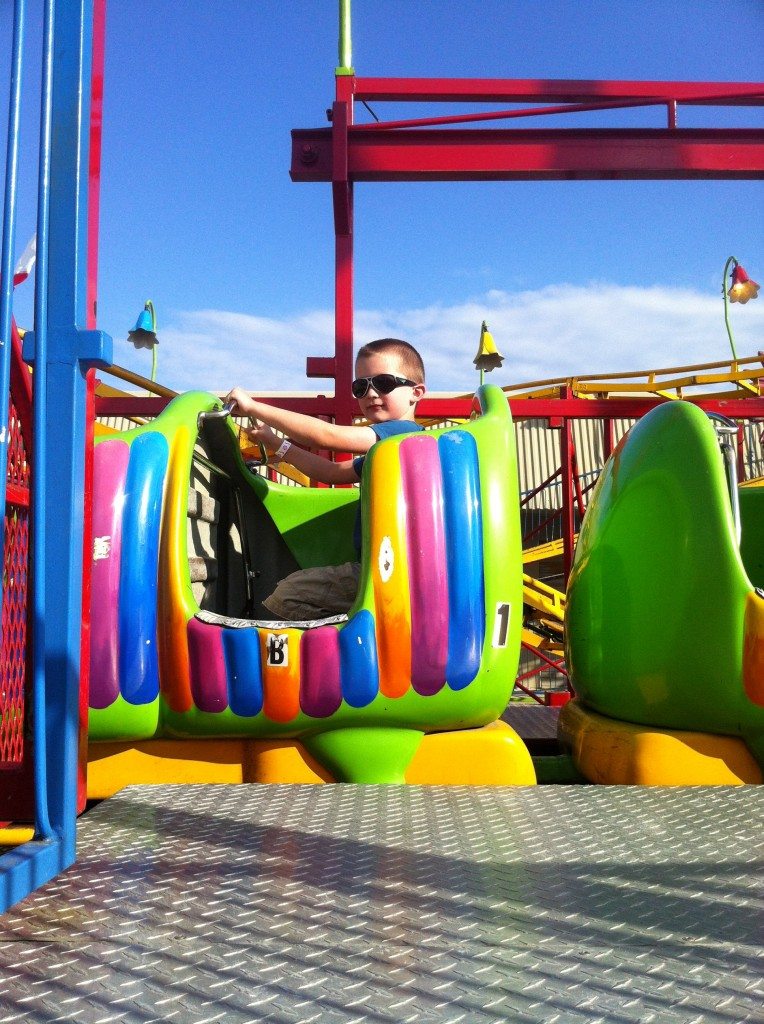 he tried the front.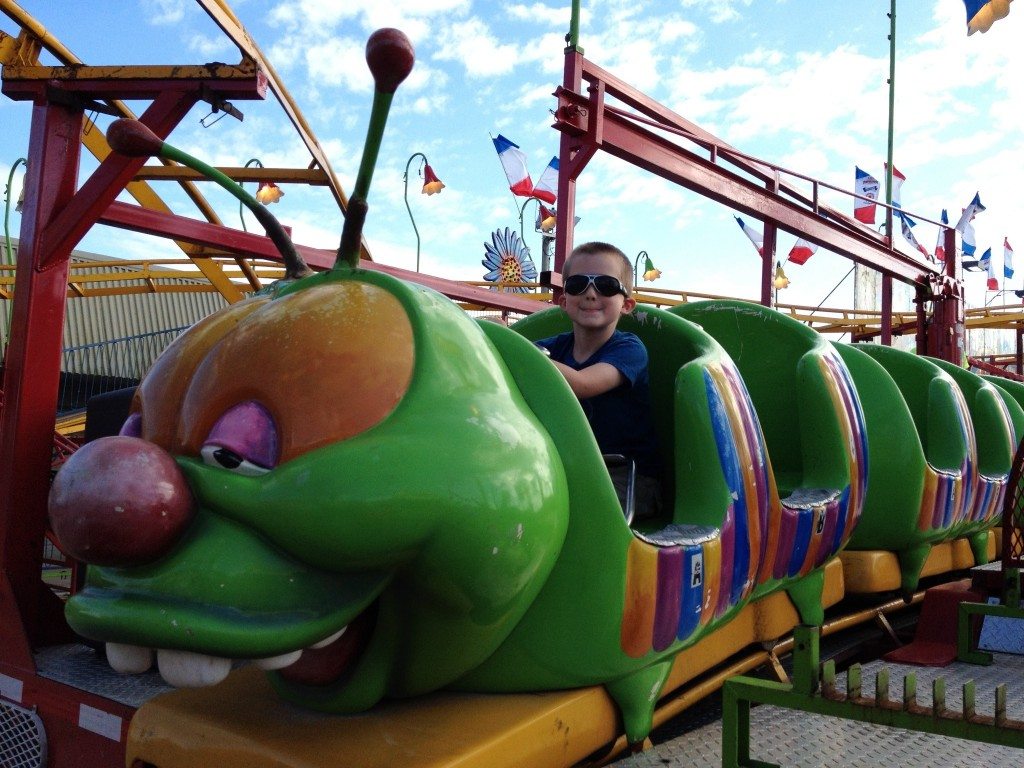 and the back.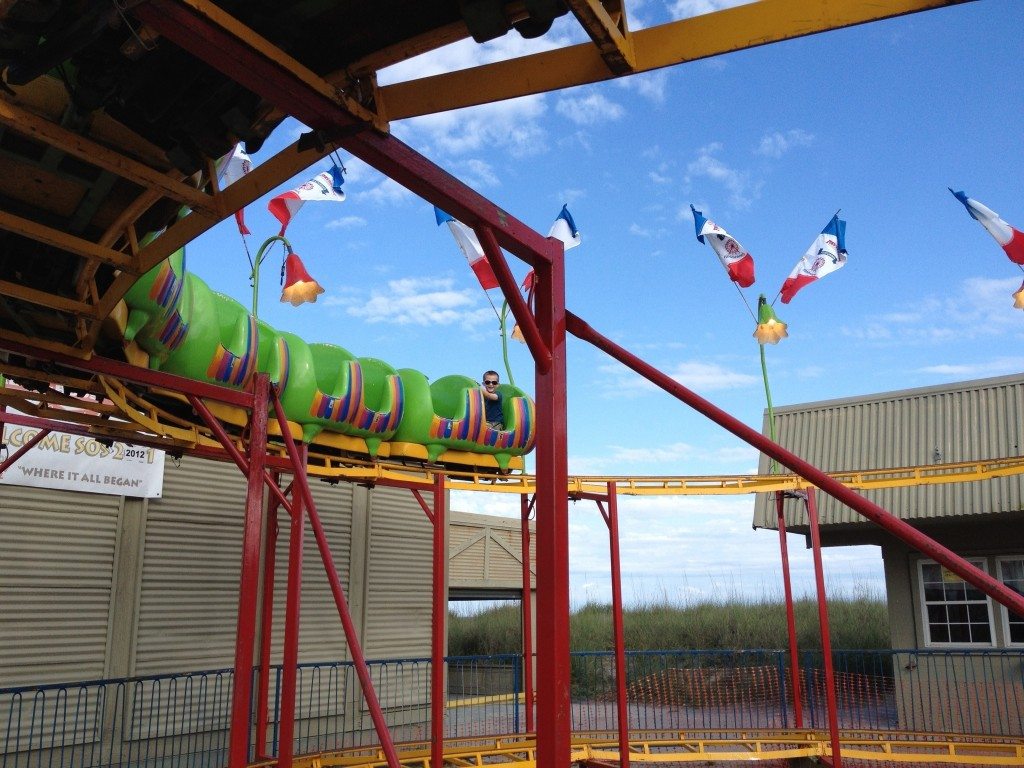 (and the middle).
while ike rode the rollercoaster, anna and i went on a search for a drink to take her attention away from the grief of not being big enough to ride the rollercoaster. she's a diva.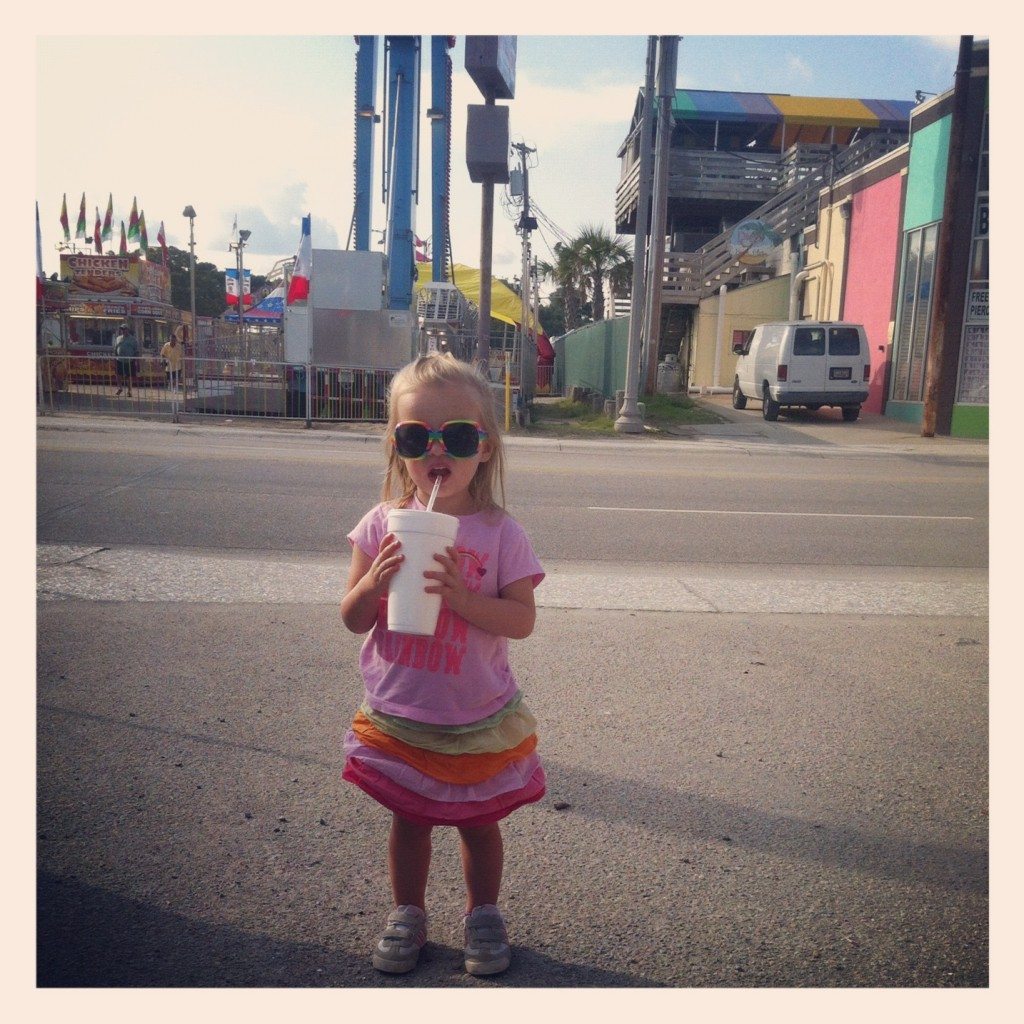 then… it's was ferris wheel time!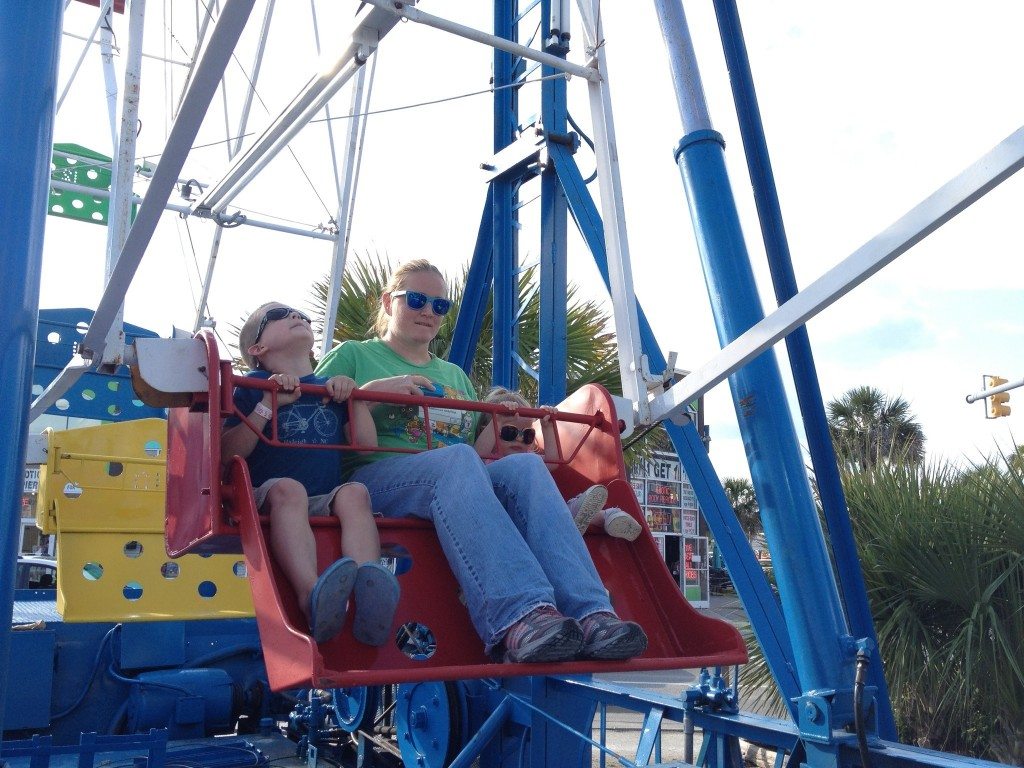 it was a little nerve wracking trying to take pictures and hang on tight to my kids in our little metal cage rocking in the wind, high up in the air.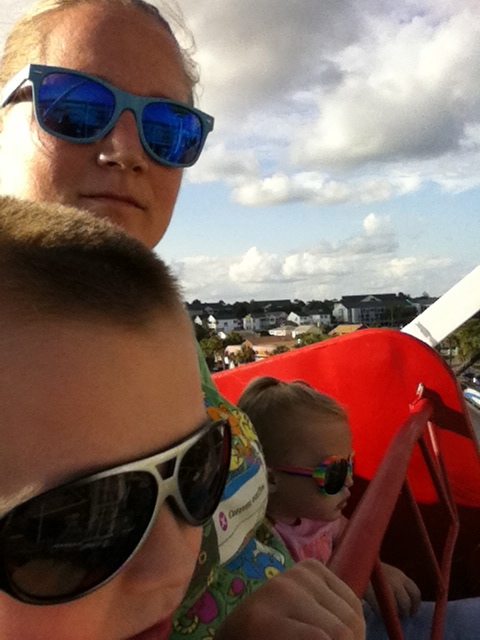 our beach view from the top. also, the nasty top of a building view. 🙂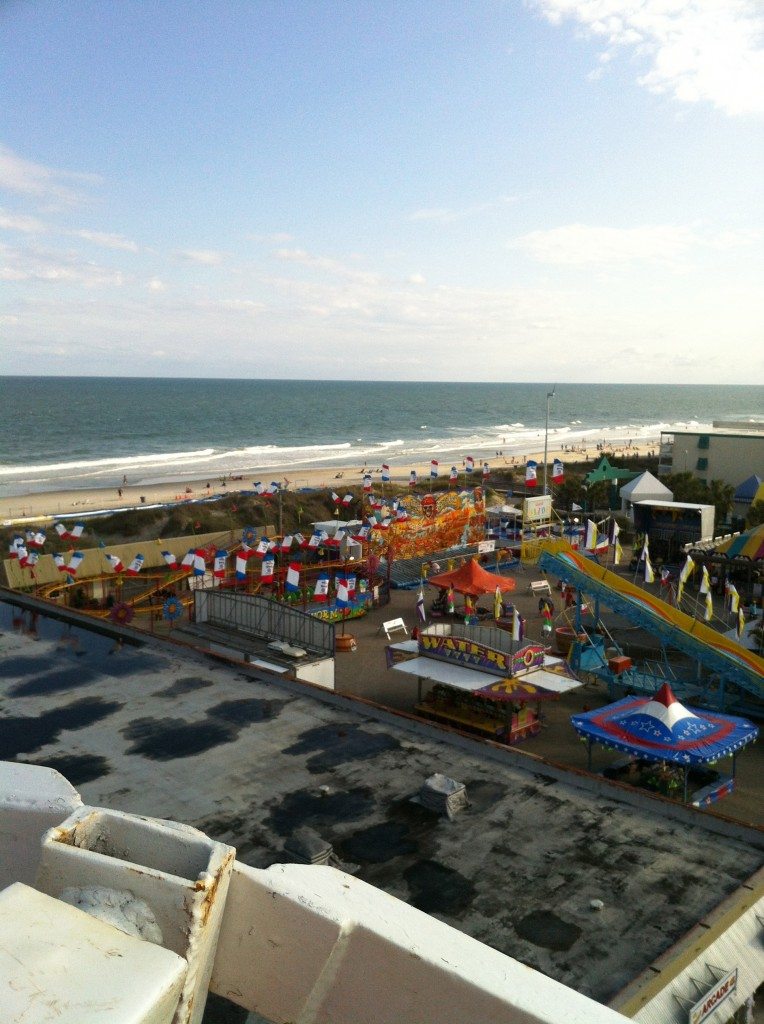 our feet. and that's our white car on the ground.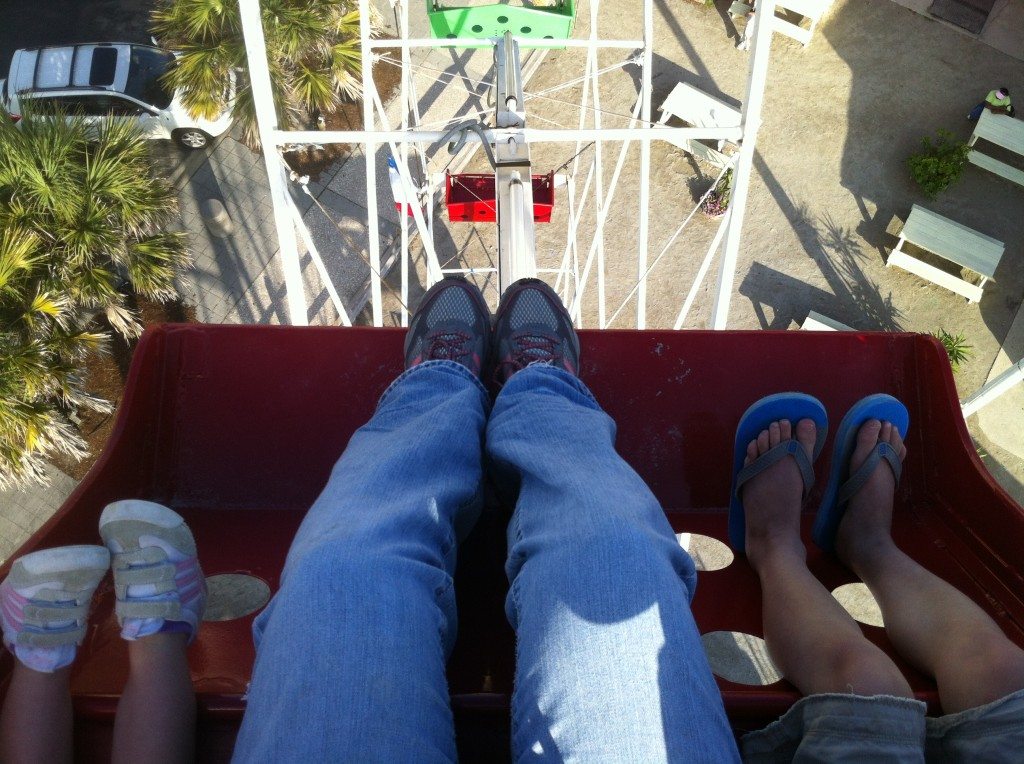 we found a rollercoaster that anna was able to ride and she was so excited.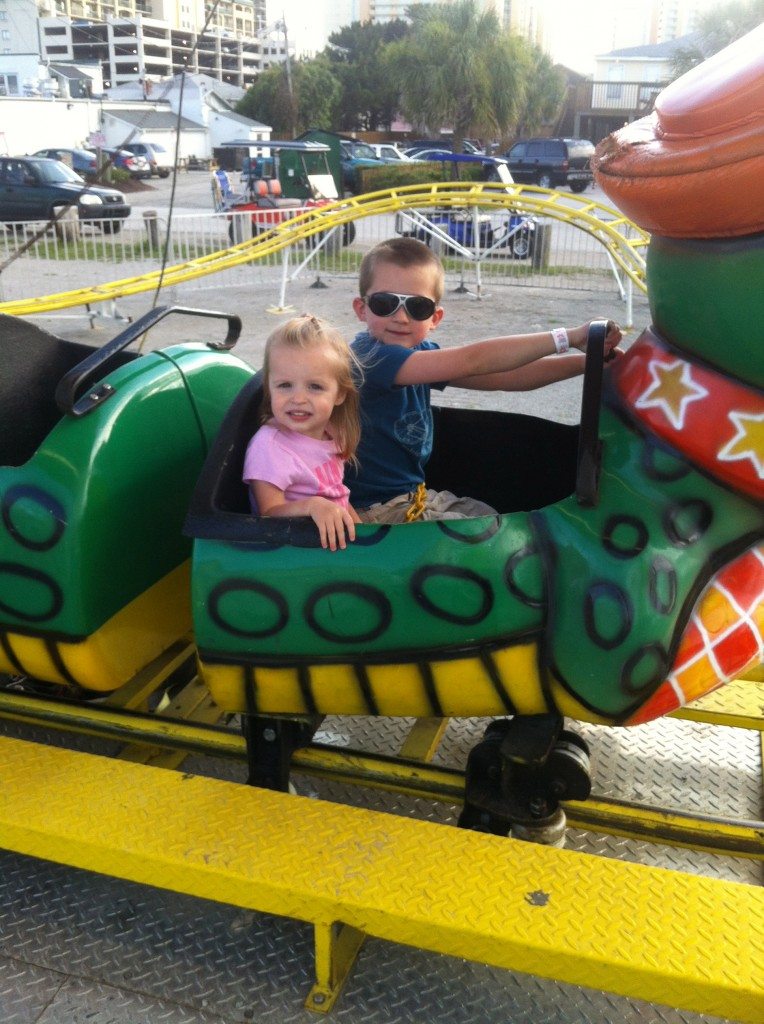 but it didn't last. this is after one time around. after the third, she was in tears.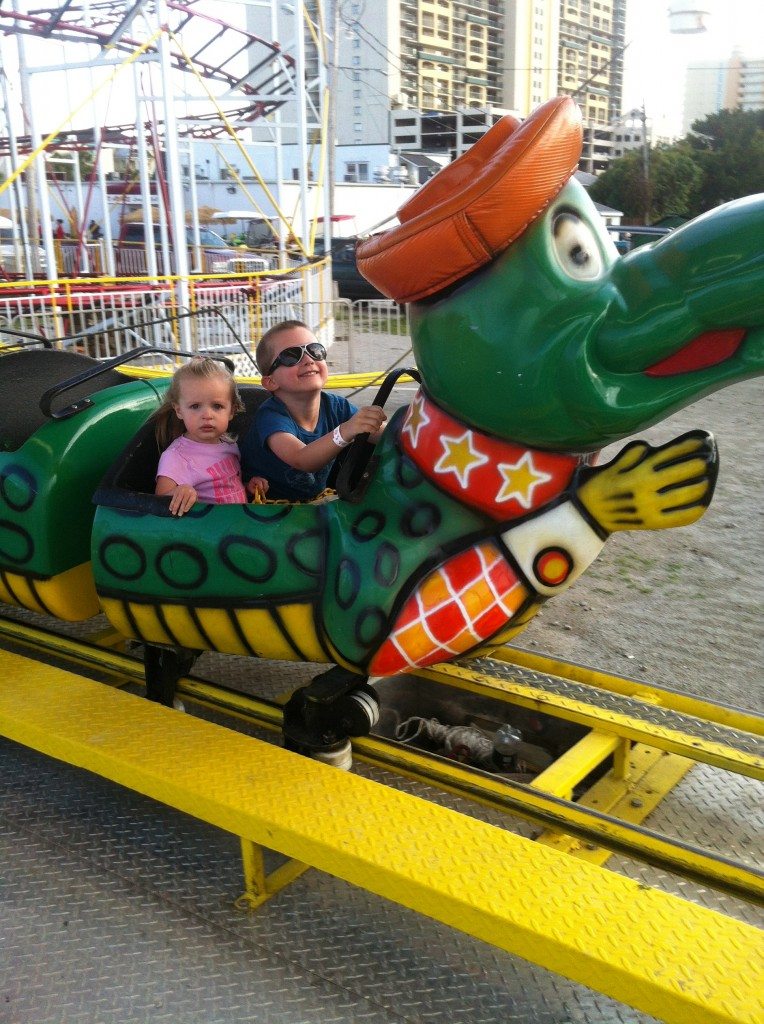 it didn't stop her from testing the waters on some other rides, though…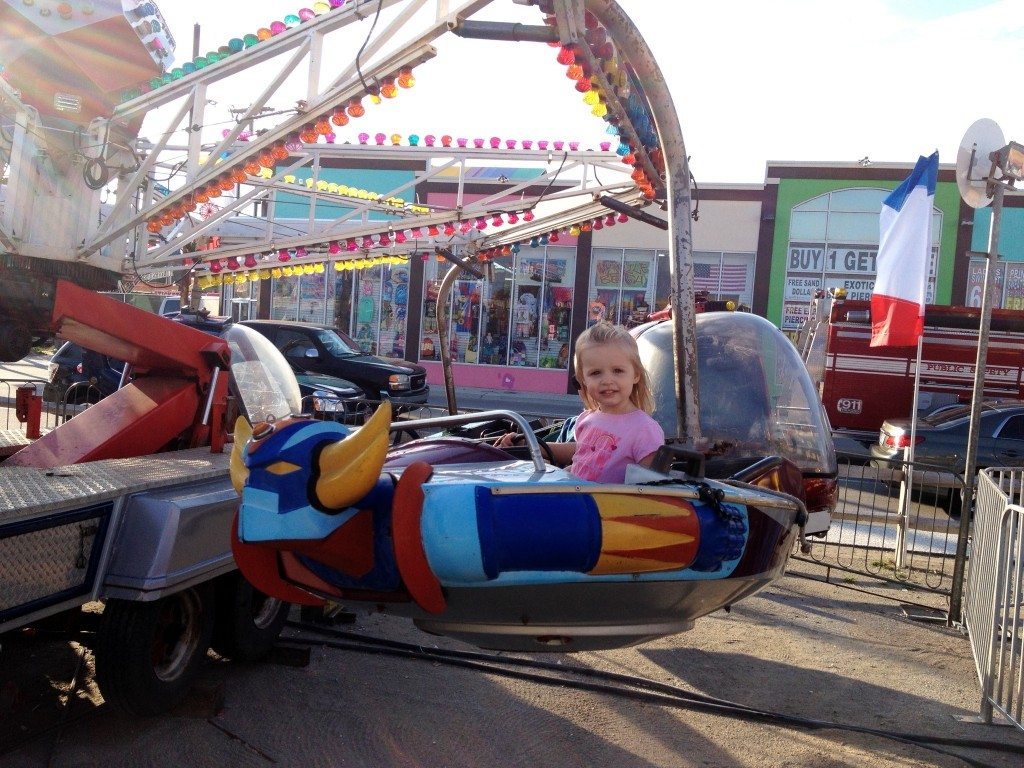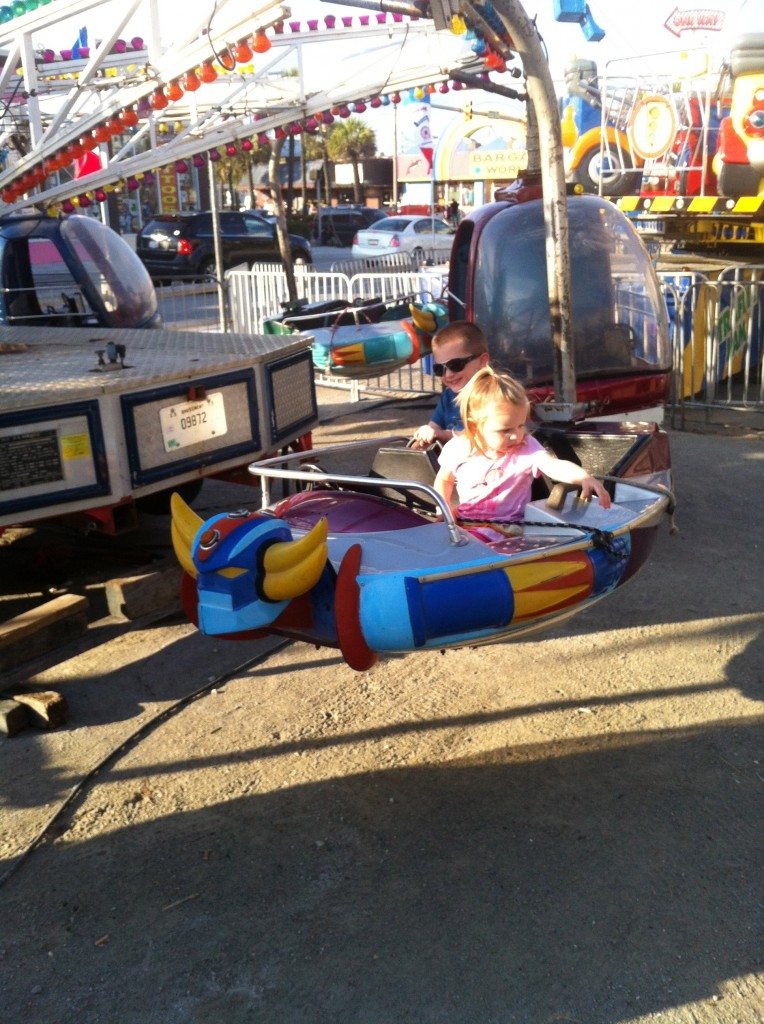 everyone began to fizzle from all the excitement (and grief and terror, etcetera)… so we got some dinner. we found a place with a musician serenading us out front and grabbed a table. the kids hopped up and began dancing, to some older (and slightly drunken) folks delight…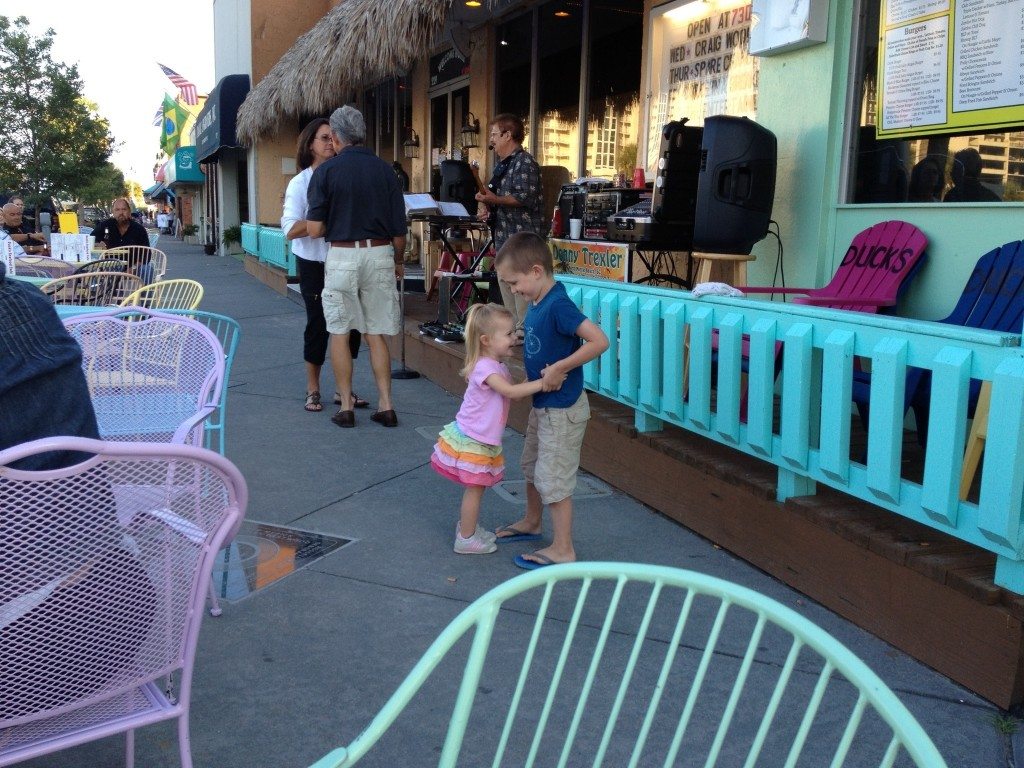 back at the carnival, we got some ice cream. always makes for fun pics.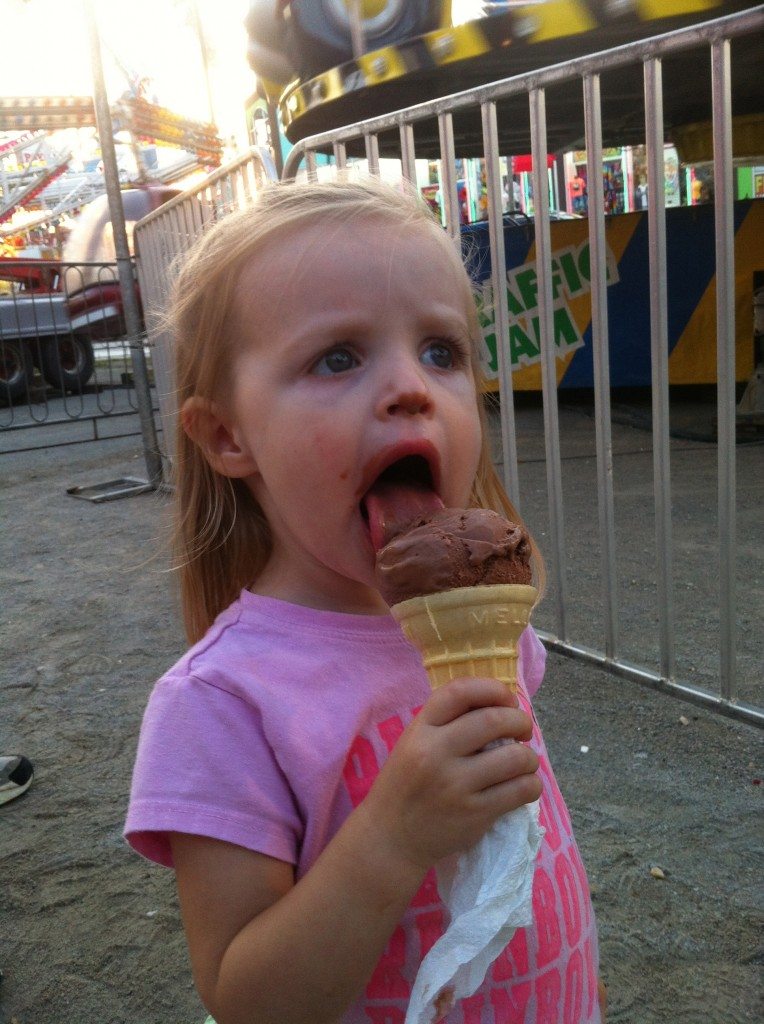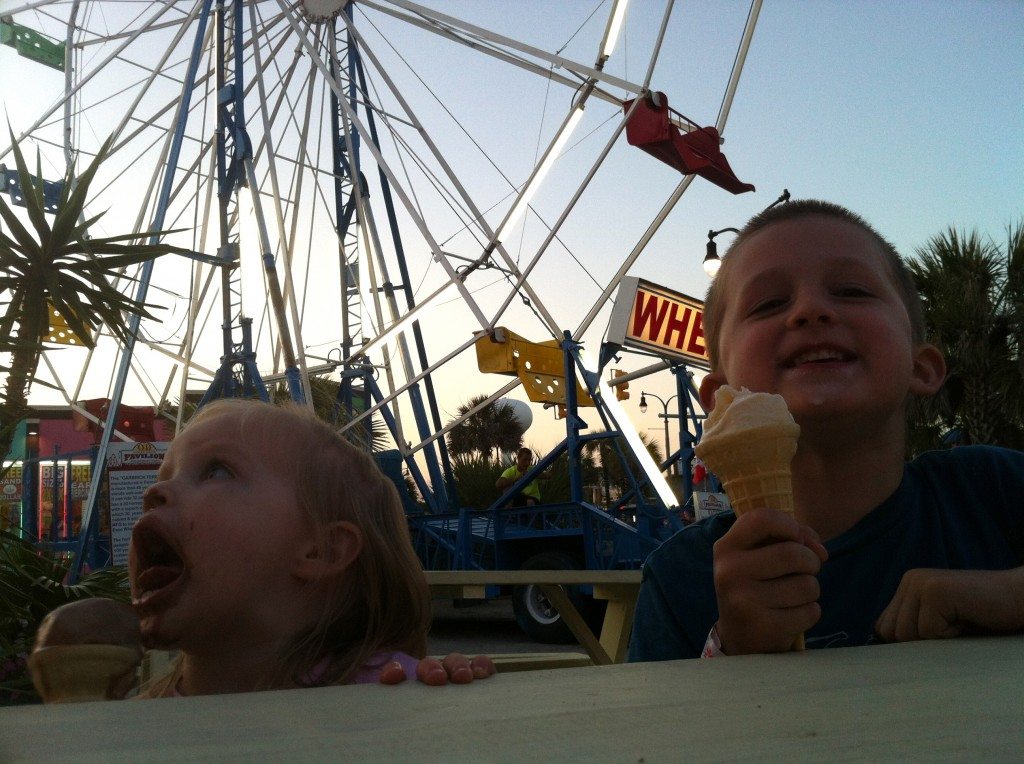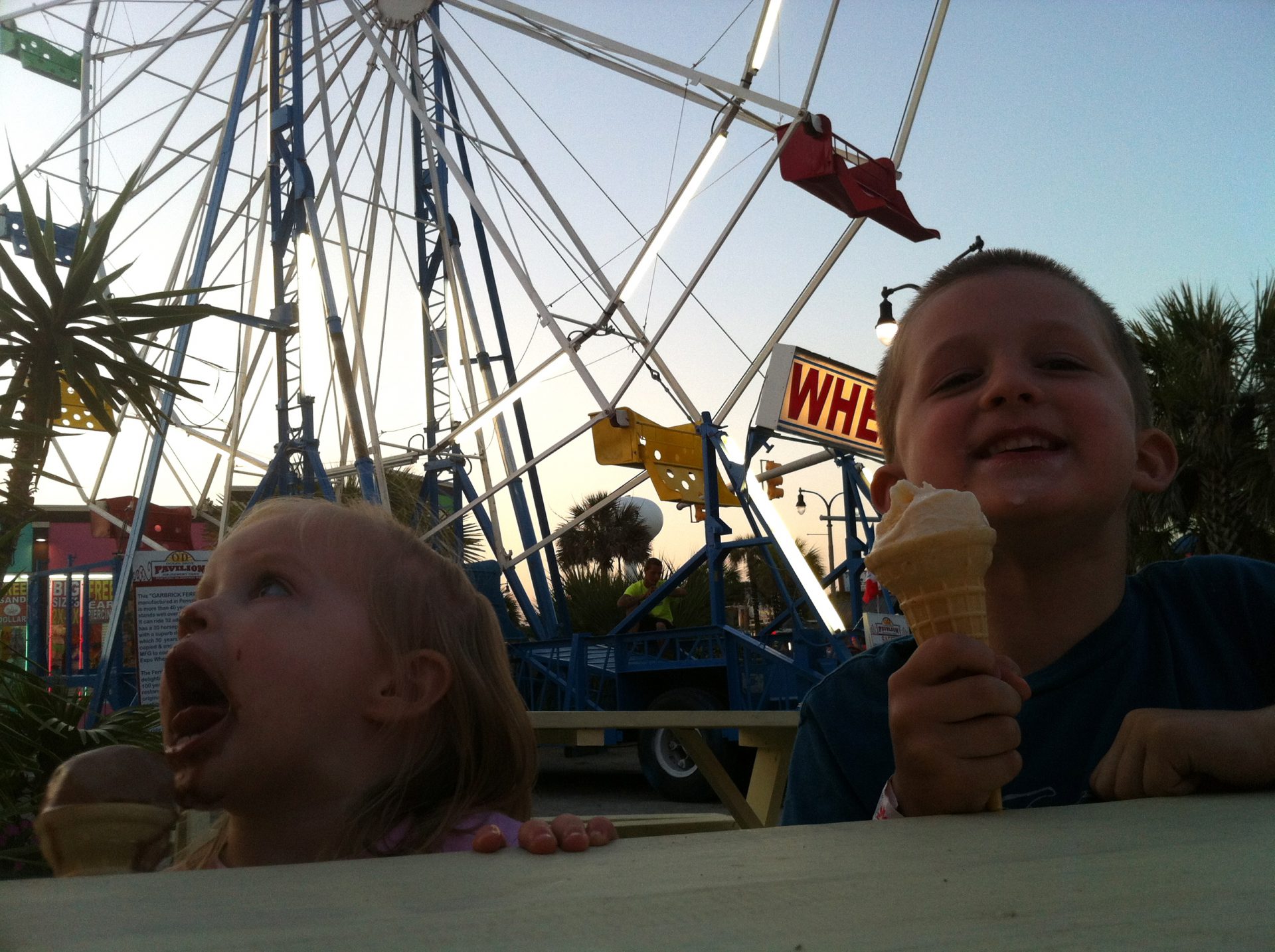 we went back to the condo and convinced the kids to walk out to the beach at night and stand in the shallow water. anna actually laughed and liked the water. isaac was completely soaked (and fully dressed) by the time we went in.