had a little bit of time to sew yesterday, while anna napped and isaac played in his room. because of a fabric.com order mishap (website inventory vs. actual inventory discrepency), i am at a stand still with a couple of quilts i've been working on, so i decided to knock out a mug rug for my pumpkin creamered coffee to reside on.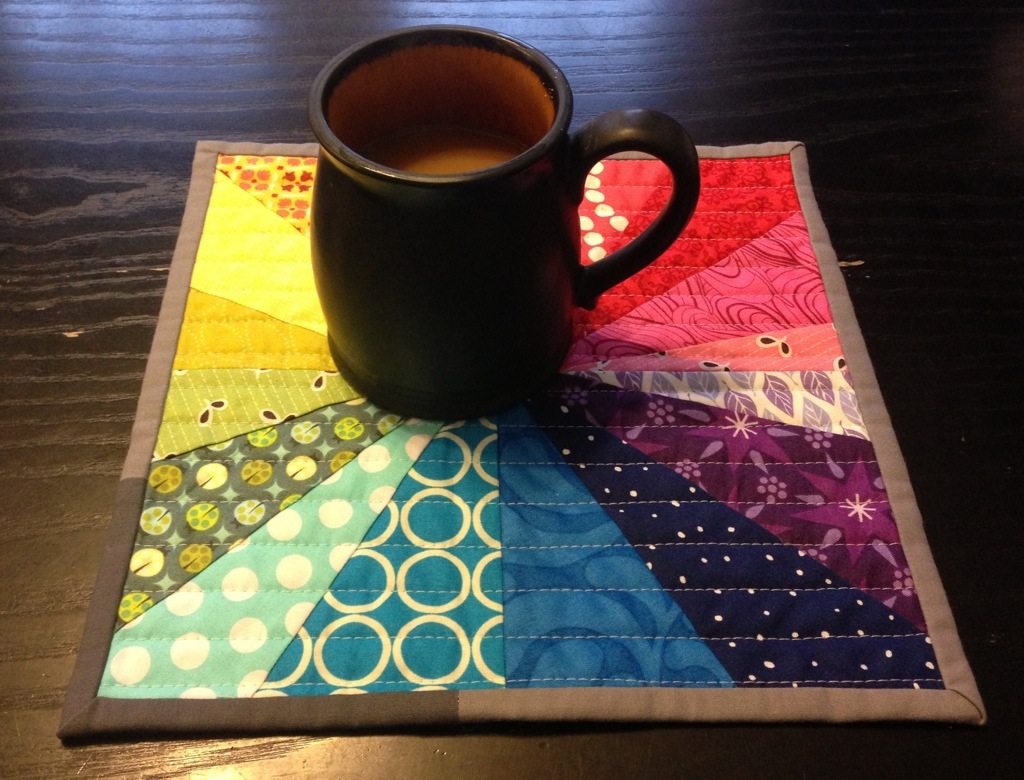 i found a tutorial online for this block using scraps. i used some scraps and some new fun fabrics. i meant to offset the centers a little better to avoid a giant glob of seams in the middle of my mug rug, but i couldn't fit the blocks on my sewn together ray of colors any other way and this is what i got.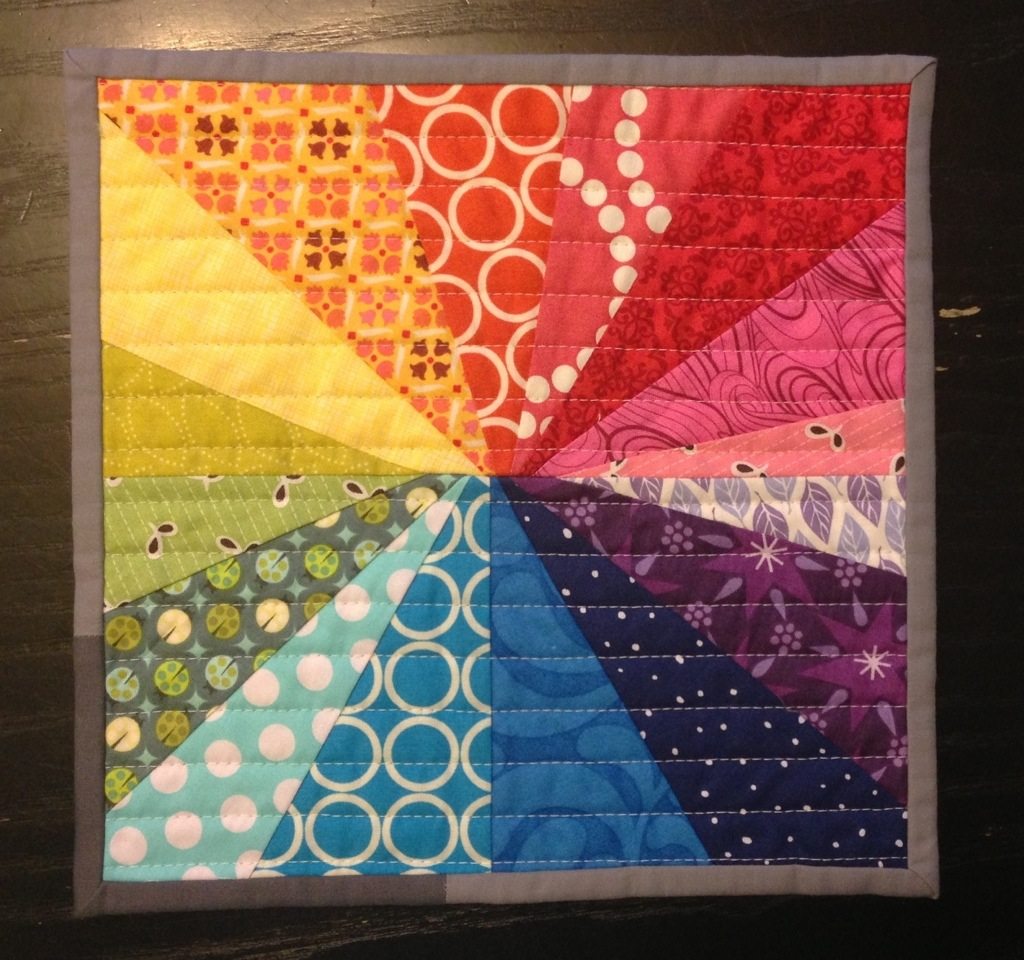 my coffee never looked better.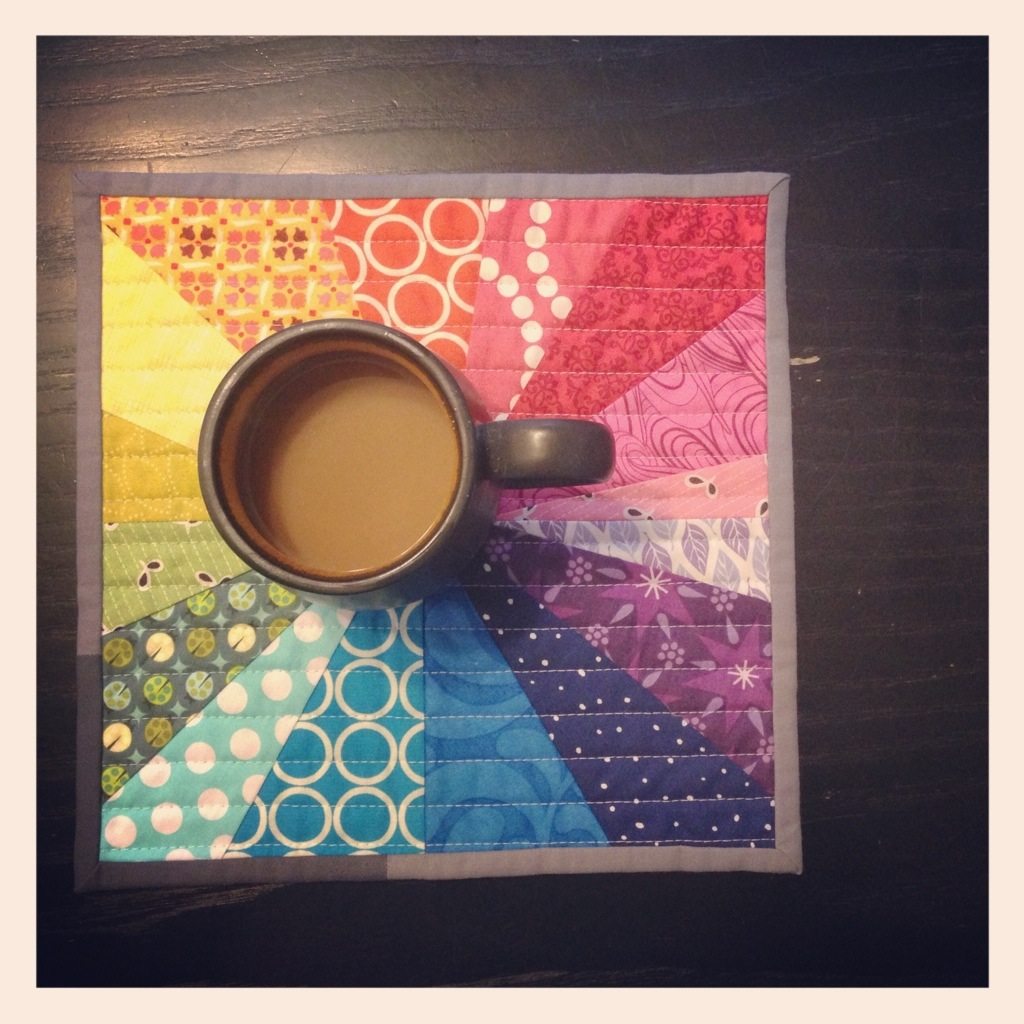 ps. the back is robots.  naturally.