awhile back, i made this quilt for my uncle for christmas. i couldn't post it at the time, because i think he reads my blog, so i only posted it on flickr.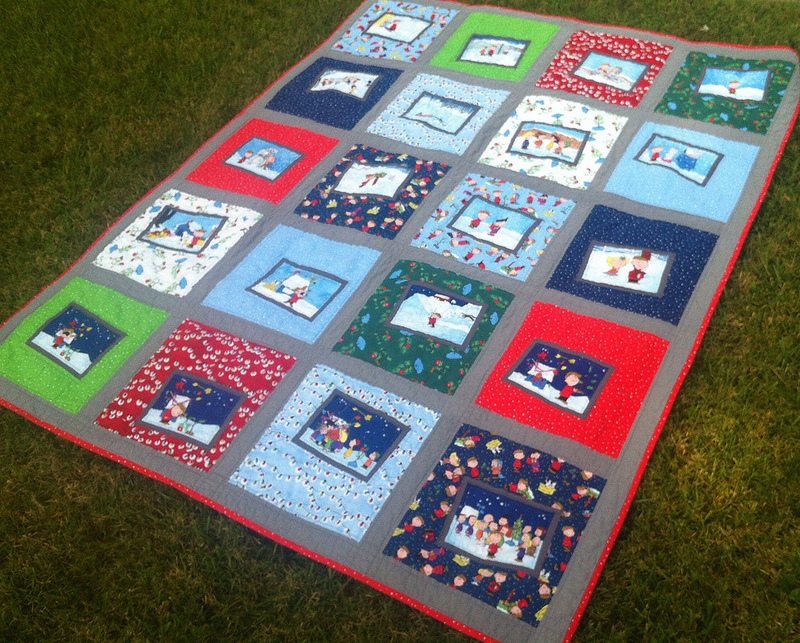 last year, i was chatting with him and he said, "make me a charlie brown quilt" (in mostly those words). i wasn't sure i could pull it off, since there was like two charlie brown prints at joann's. then, this summer, one of the nicer fabric companies released a fun line of charlie brown christmas fabric. (you and i both know i can't remember which one – just that it wasn't crispy joann's brand). i promptly purchased some of each from sewingly yours with absolutely NO plan, except that grunkle frankie would be the recipient.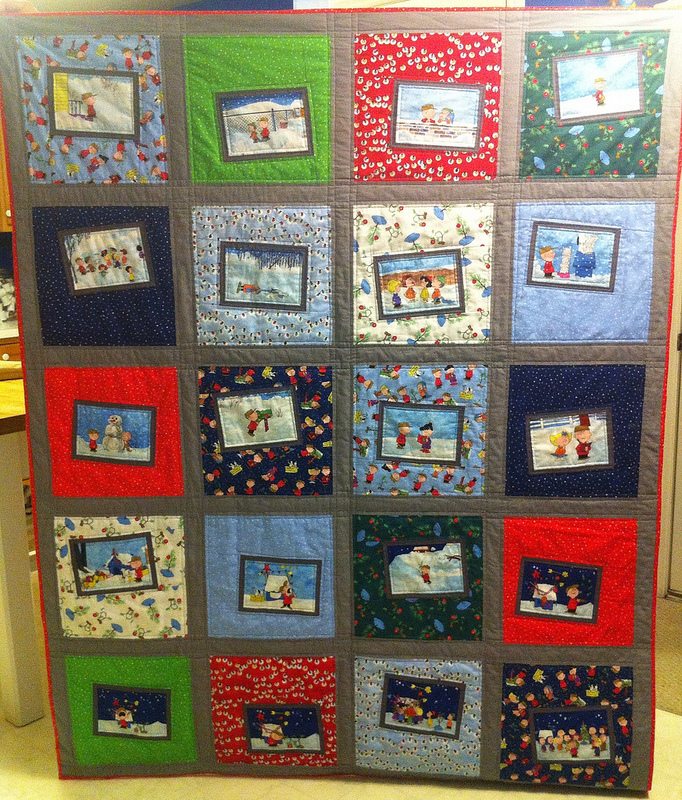 after cutting the panel of scenes from the movie, i realized they a) weren't quite square and b) weren't a uniform size. so, i knew wonky would be in order. i put a little border of gray around each little scene and hacked up the quarter yards to make a big 14″ square and then tilted my 12.5″ square ruler this way and that making each square wonky/tilty/different. it was little tricky to get the fabrics organized to not have two of the same color next to each other and get the standout colors dispersed a bit.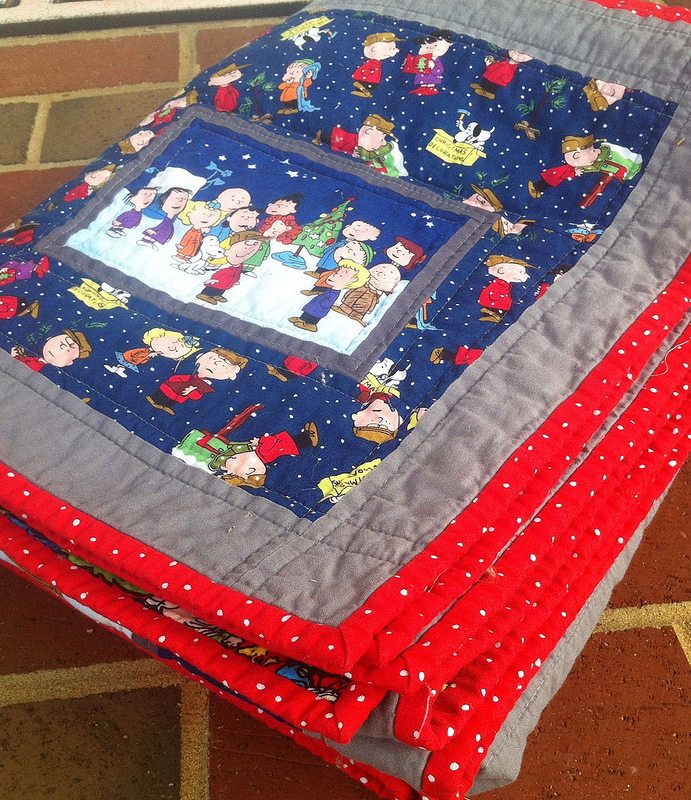 i added gray sashing, because frankles is a giant. and went with red binding. i didn't do much quilting because i wanted it to be cuddly and not too stiff. since i was already well over my family's christmas budget, i did hit up joann's (with a coupon) for some backing fabric. i also used the two borders that are in the same line as quilt top fabrics. it was crooked.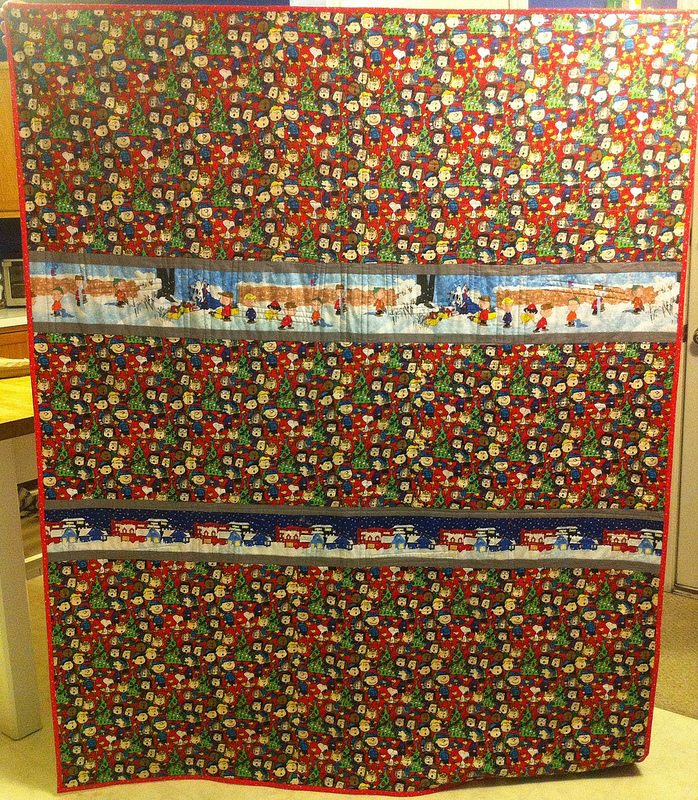 i managed to keep it a secret, until this past weekend when it was unveiled. i'm in ny for a little vacation with the kiddos and i gave it to grunkle frankles already. he was pretty excited i think.
oh. and i bought enough fabric to make two more, one for my family and one for jess's. they won't have sashing, because i hate sashing more than almost anything. and our kids are tiny. they are both basted and ready for me to quilt when i get home…. the christmas race is on!