a. we haven't been to batavia since march.
b. ike had a 3 day week sandwiched between a 4-day weekend and a 3-day weekend.
c. ny autumn is 216% more awesome than nc autumn.
so, we (me. kids.) went to ny.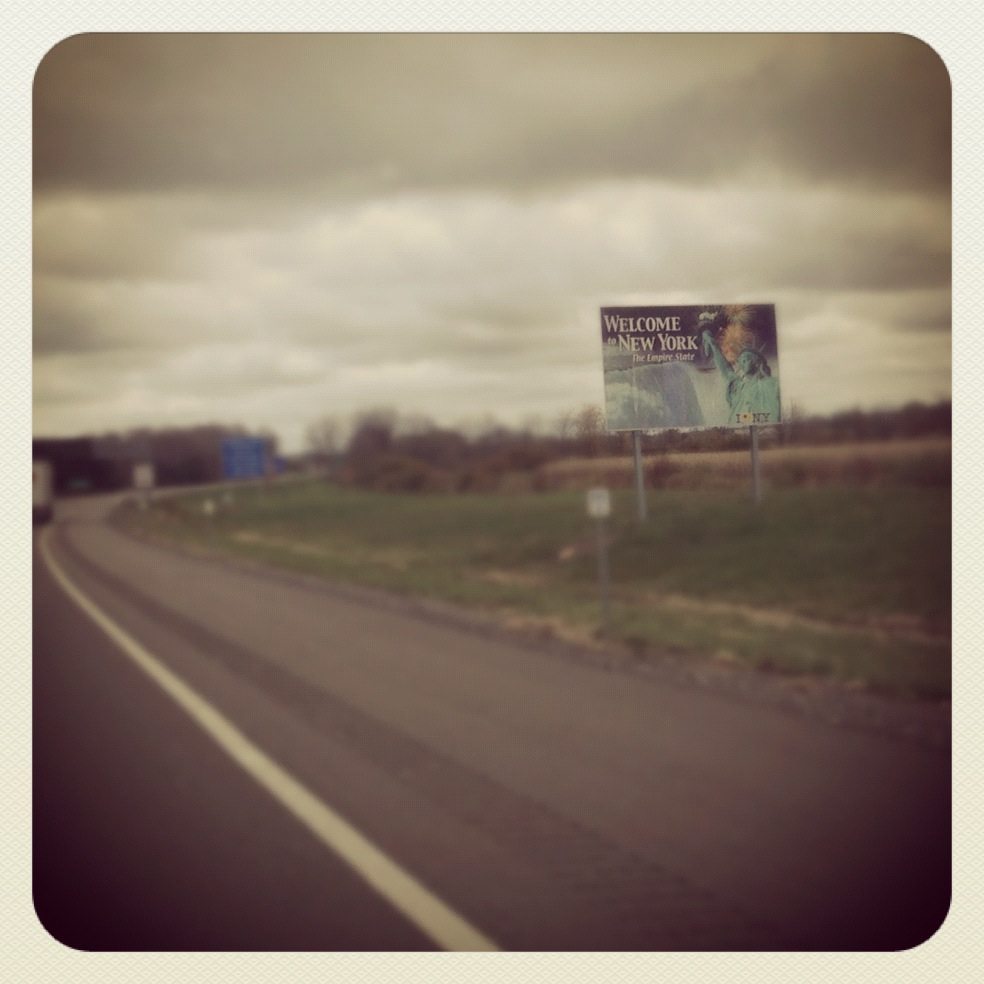 normally, i post a little while on the trip, so i don't get overwhelmed with the 300 pictures that i take while i'm there and then procrastinate a post. this time, we kept busy. and i was super tired due to horrible sleeping arrangements and time changes. so… here's the first installment. no telling when i'll get the rest done.
the horrible sleeping arrangements. we brought an air mattress. which was great the first night. but then be began leaking. and i would wake up in the middle of the night, sunk down in the middle. with both kids on top of me. and someone crying because someone kicked them. and i would pump it back up. and we would start over. oh. and my parent's pellet stove was 3 feet away, baking us into a mild sweat. oh. and apparently, we are all allergic to my mom's cat. delightful.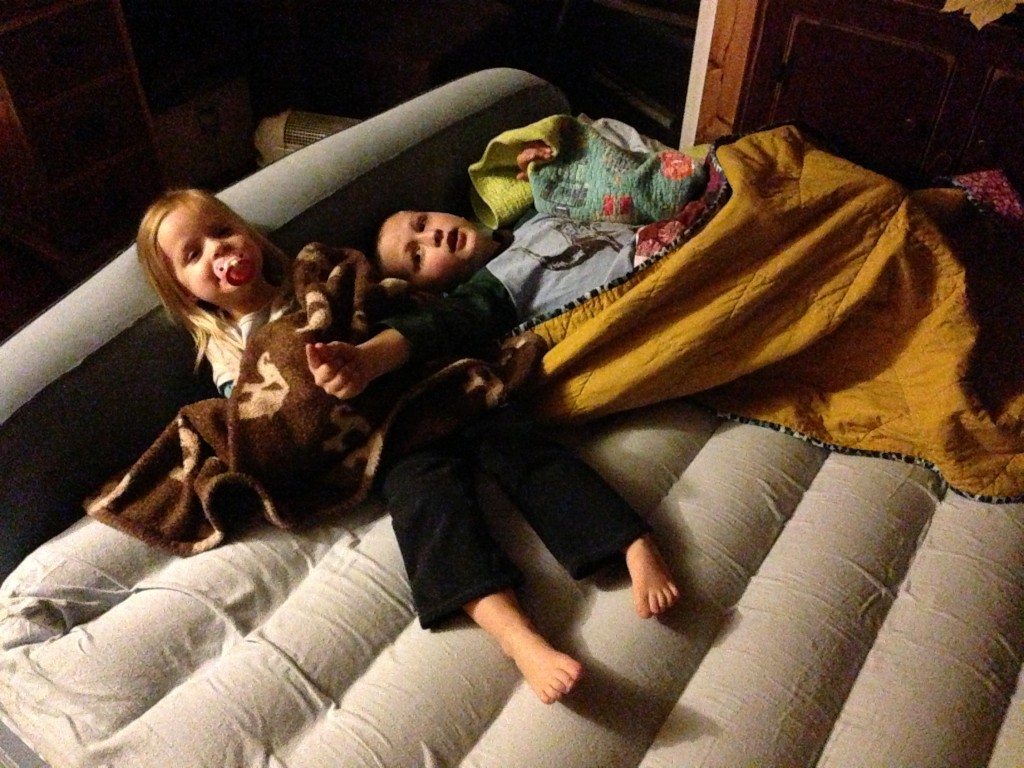 the first morning, new gramma made pancakes from scratch for all the kiddos. anna "helped".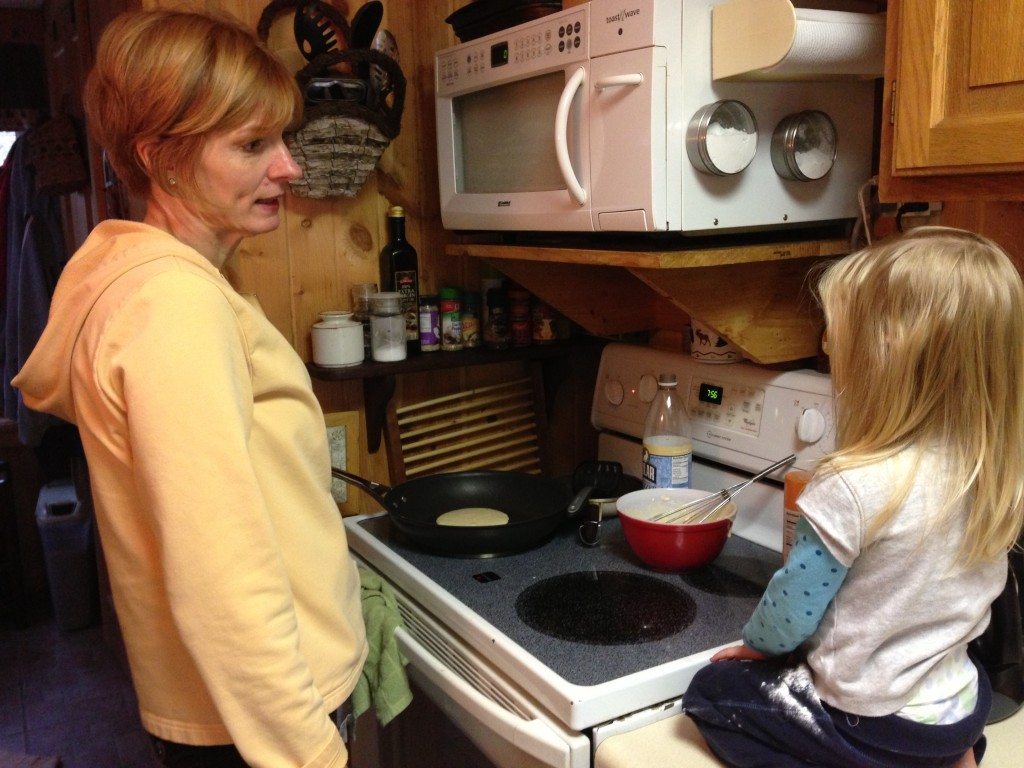 grampa terry entertained by reading (and not singing, as is instructed) "snuggle puppy". repeatedly.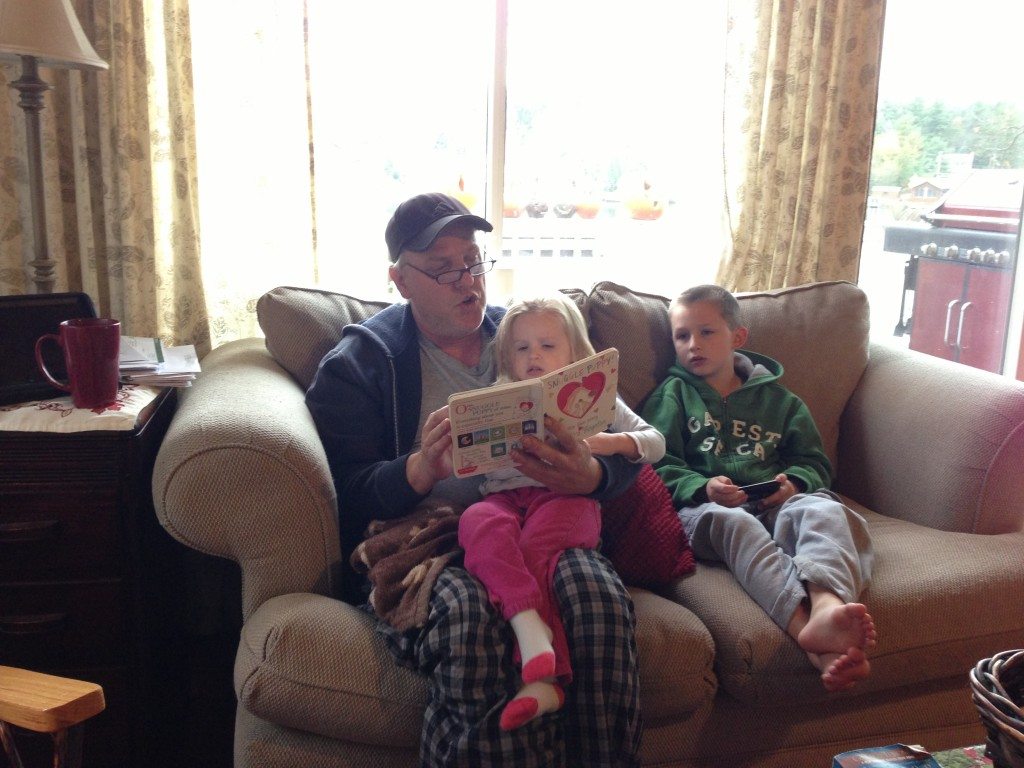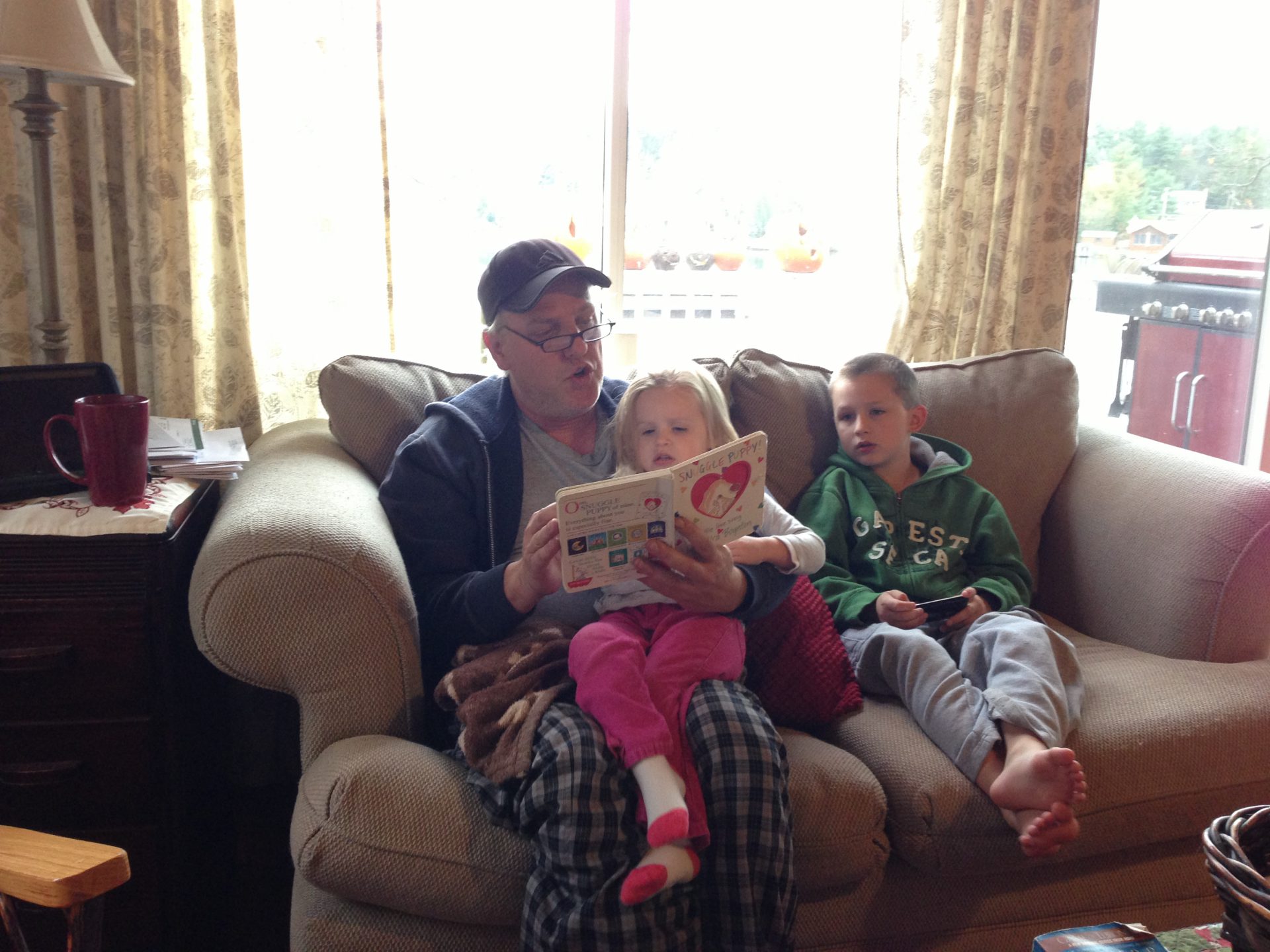 we made a target run (for allergy medicine and hats/gloves for kids, since the one freaking time i ever need them, i couldn't find them). we bought a bunch of crap that we didn't mean to, like clearance halloween costumes for the kids. oh. and for my mom's dog, lilly. she makes a fantastic astronaut.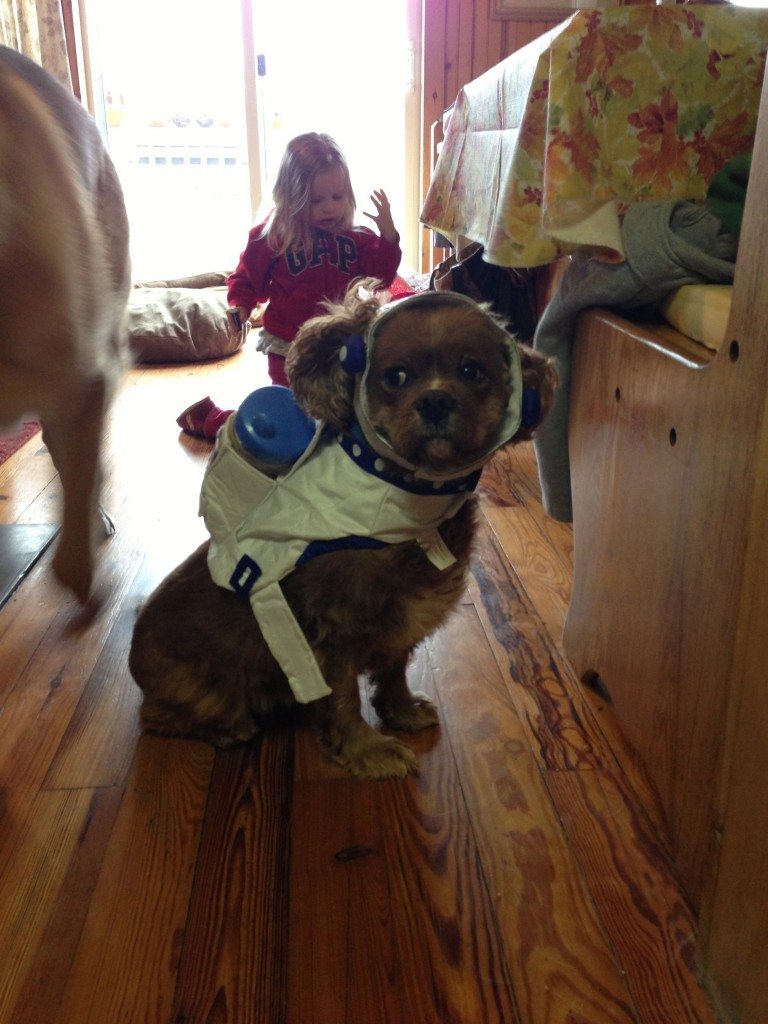 it was jake's birthday on monday, so we went to leslie's in buffalo, to celebrate with the rest of the buffalo people. first, we bundled up, because it was cold. (really, i just took this picture, because i take so many of anna and not as many of ike. and he's cute too. he just moves around a lot more.)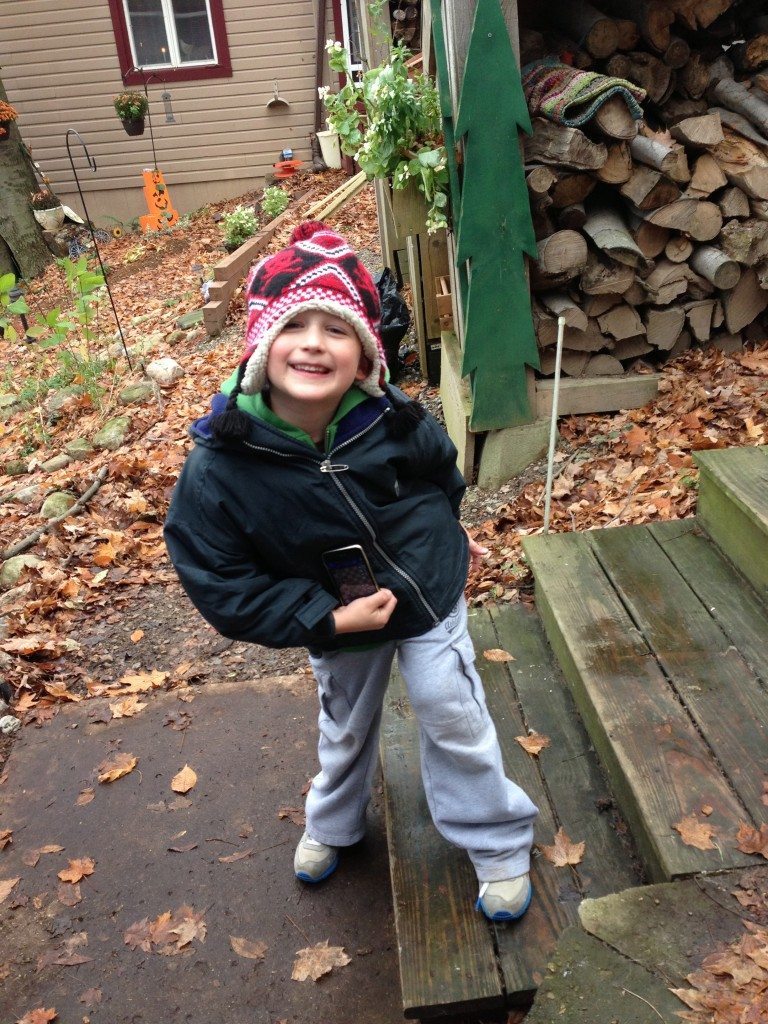 at leslie's, we played outside with eliot. she's crazy. seriously.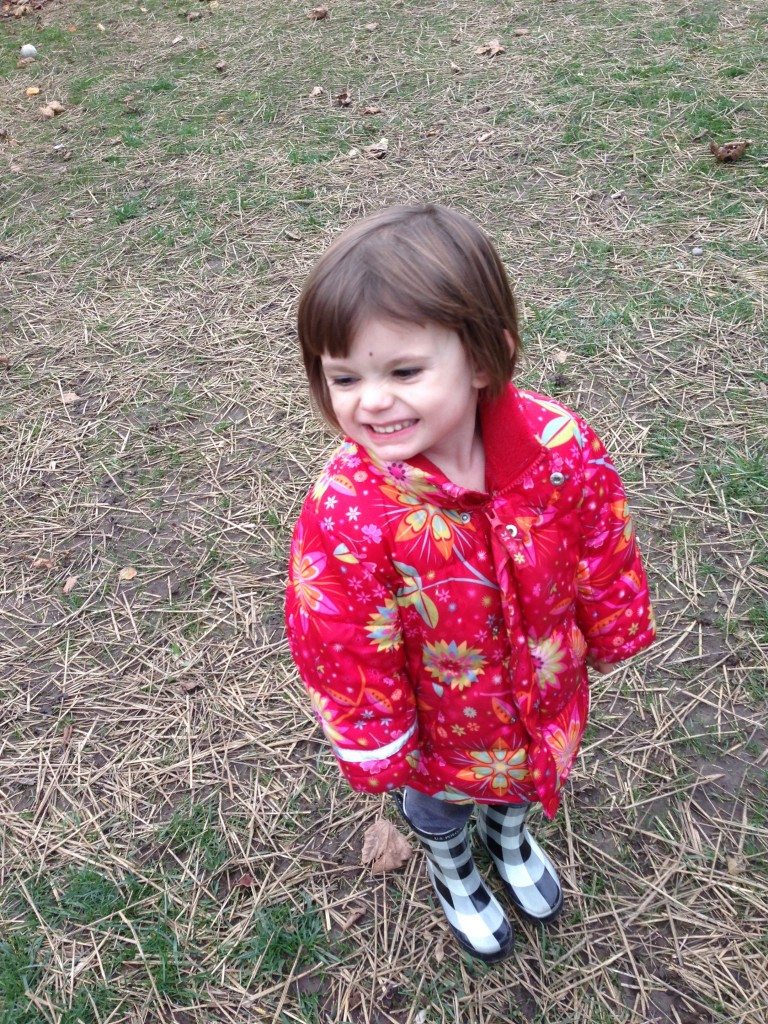 leslie. and the colorful side of leslie's house.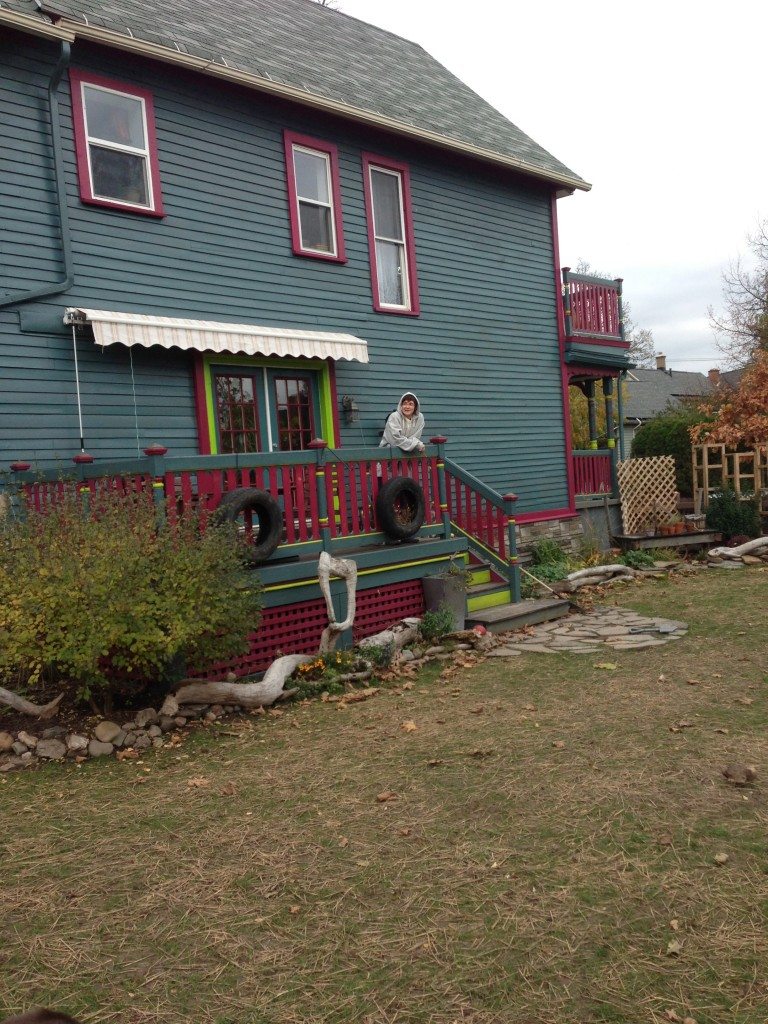 eliot. scaling the fence. to the tree. what of it?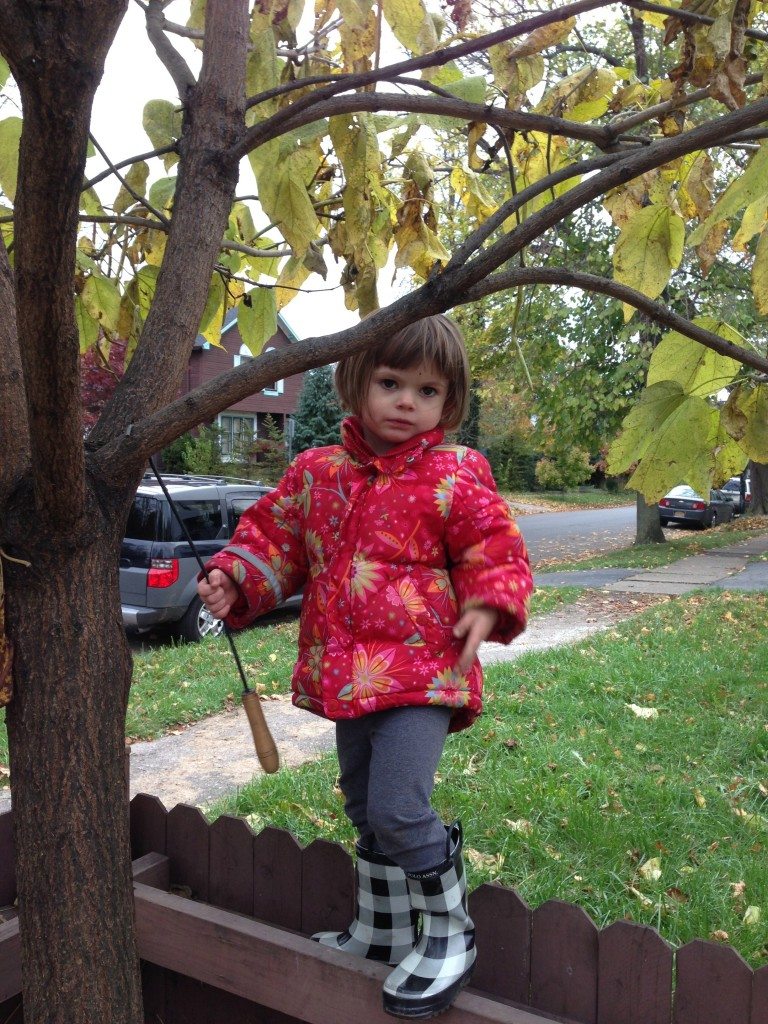 isaac joined her, naturally.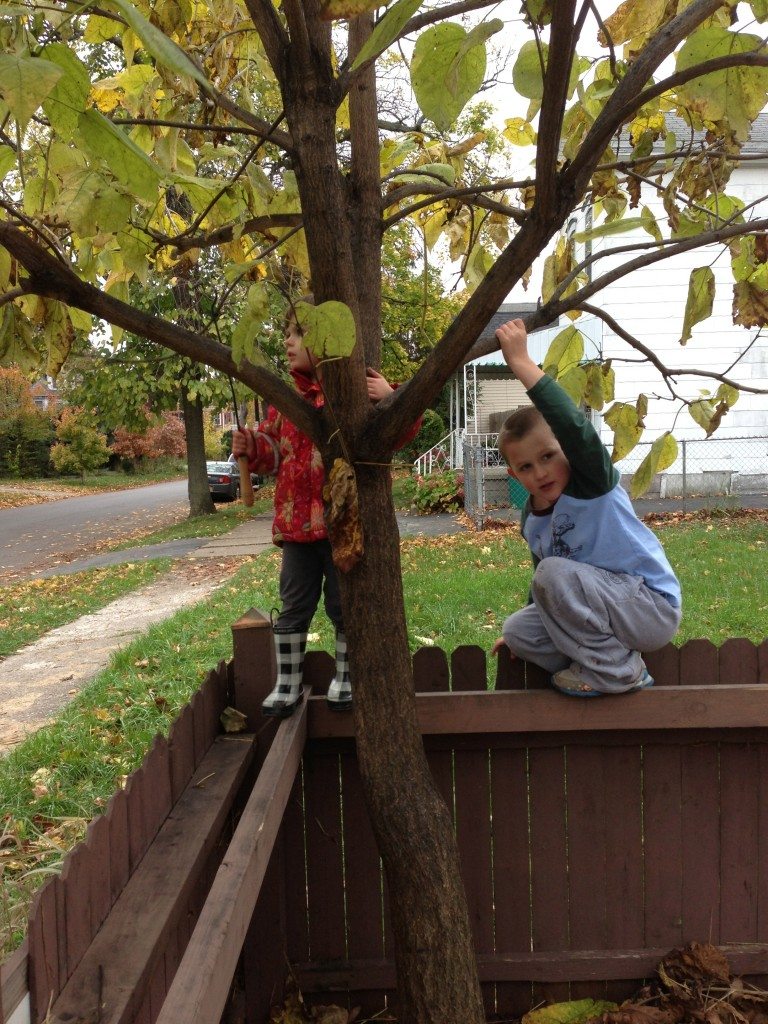 anna stayed safely on the ground. all cute in her new owl hat.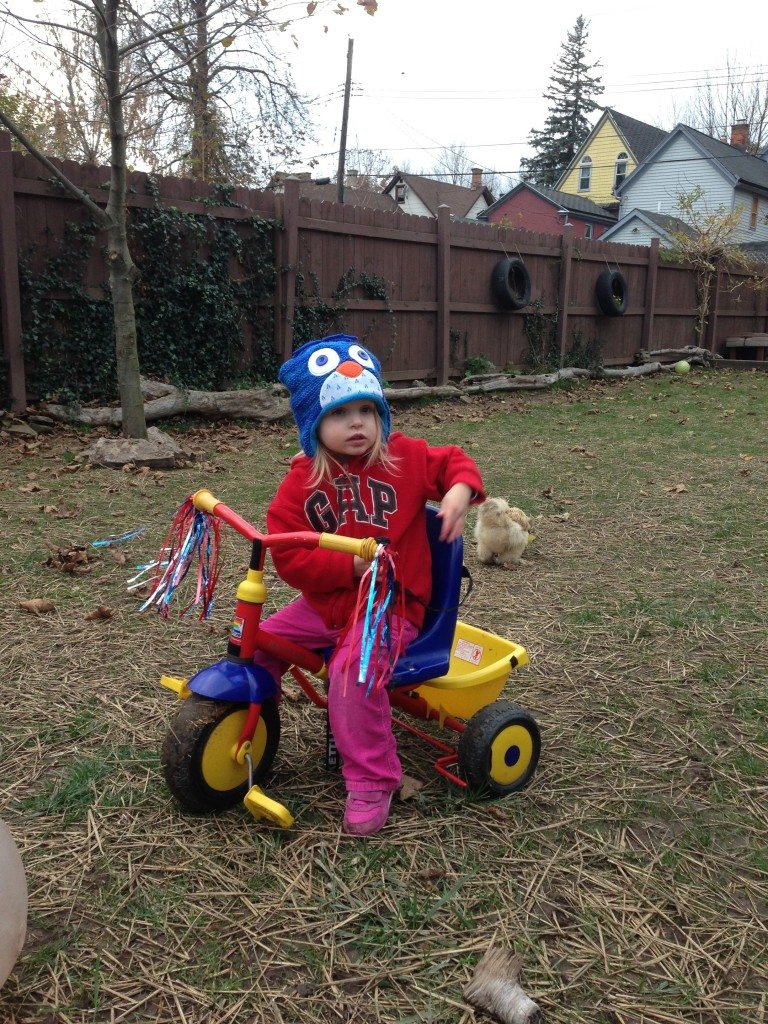 the rest of the relatives arrived and we had some delicious western new york pizza. then, it was time to serenade the birthday boy! (he's fifteen and way too cool).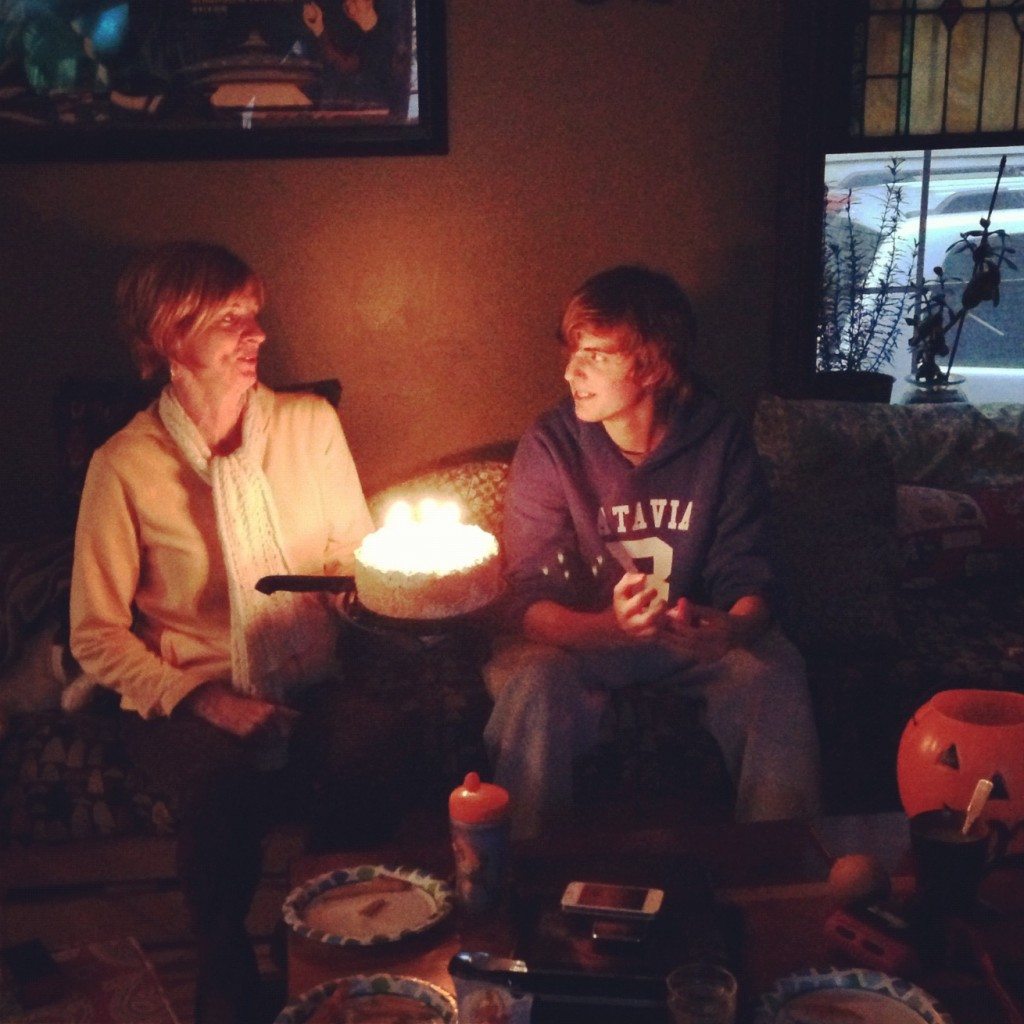 he's also a hipster wannabe and wears a lot of scarves. which i can't imagine has fully taken hold of batavia. i'm pretty sure most folks there are still tight rolling their jeans and tucking in the front of their jean shirt, and leaving the back hanging out. oh. and wearing puffy buffalo bills coats. but, i digress. scarves. my mom made a cookie cake, and i insisted on decorating it with blue glitter frosting and drew this stick figure of jake. with a scarf.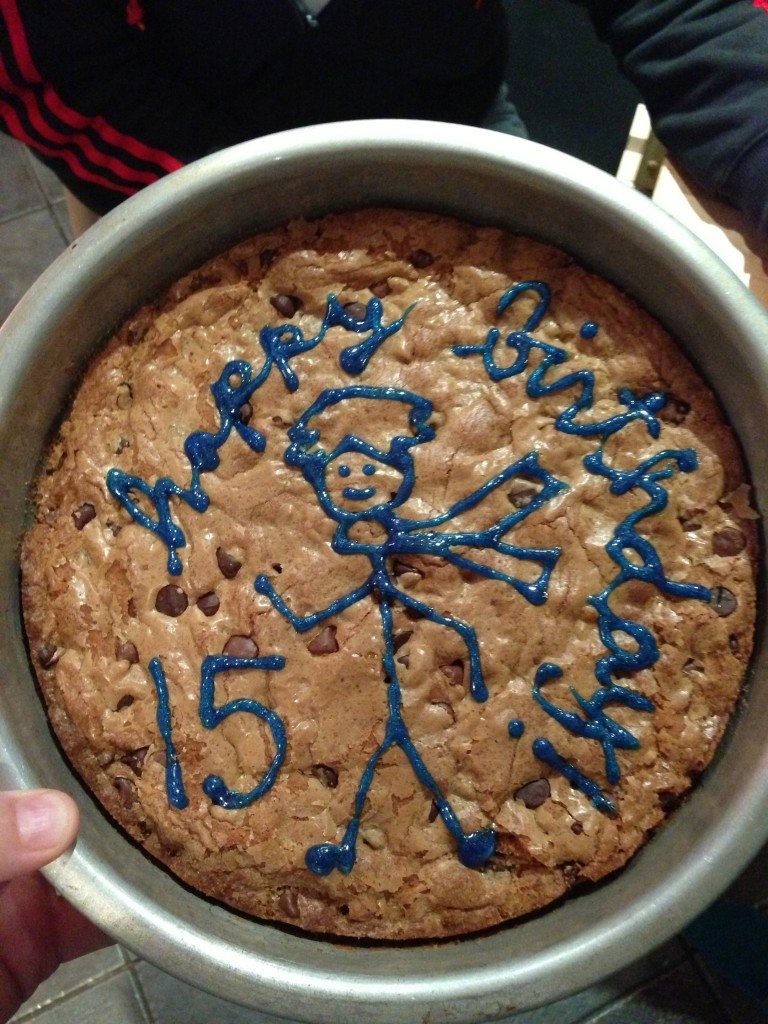 then, we sat around and let the food coma set in. here's frankles (the quilt recipient). and jakers. and my other sister, julie and her boyfriend, scott.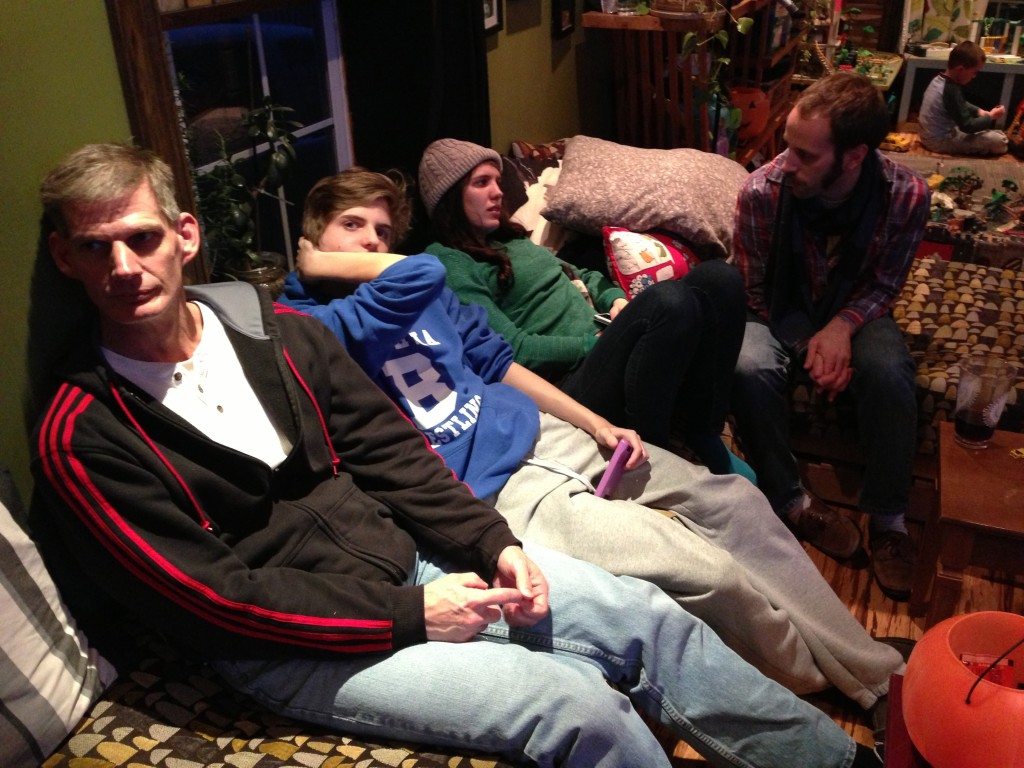 we finished off the night, with a bit of wrestlemania. ike and eliot vs. jake.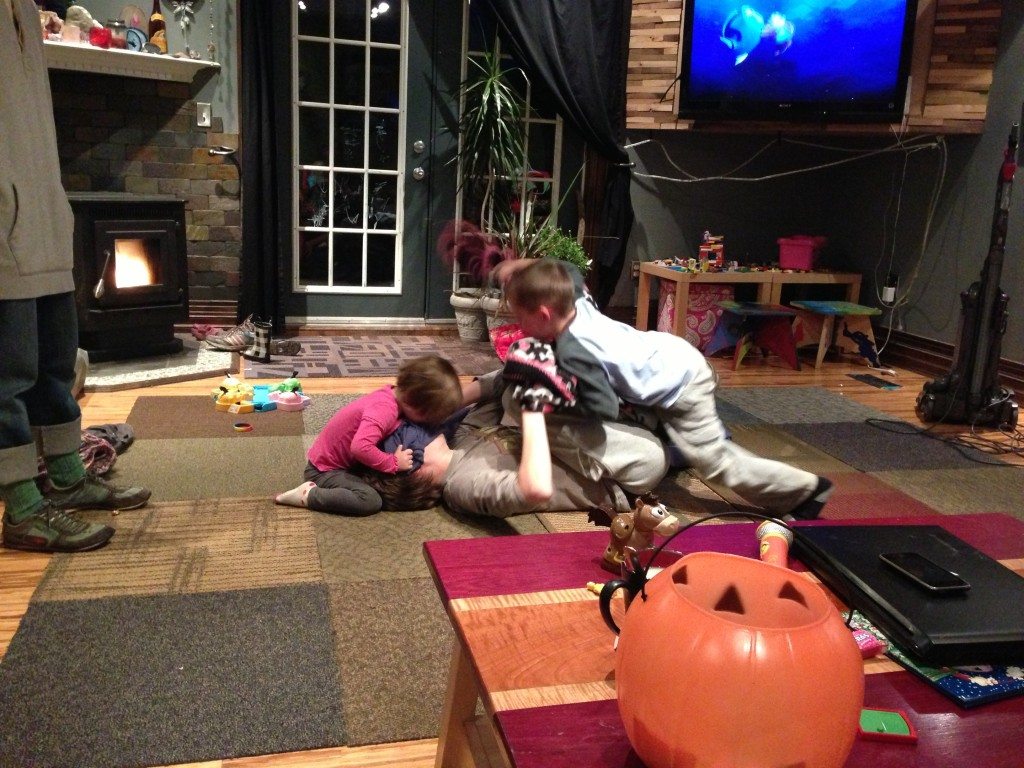 and that's how the first day and a half went down….