here is a way belated post of our gingerbread house construction from last week. it was last tuesday's advent calendar activity, but then anna took a super long nap after school and we had plans for the evening, so we moved it to wednesday and here's how it went down…
all of the decorations, assembled neatly.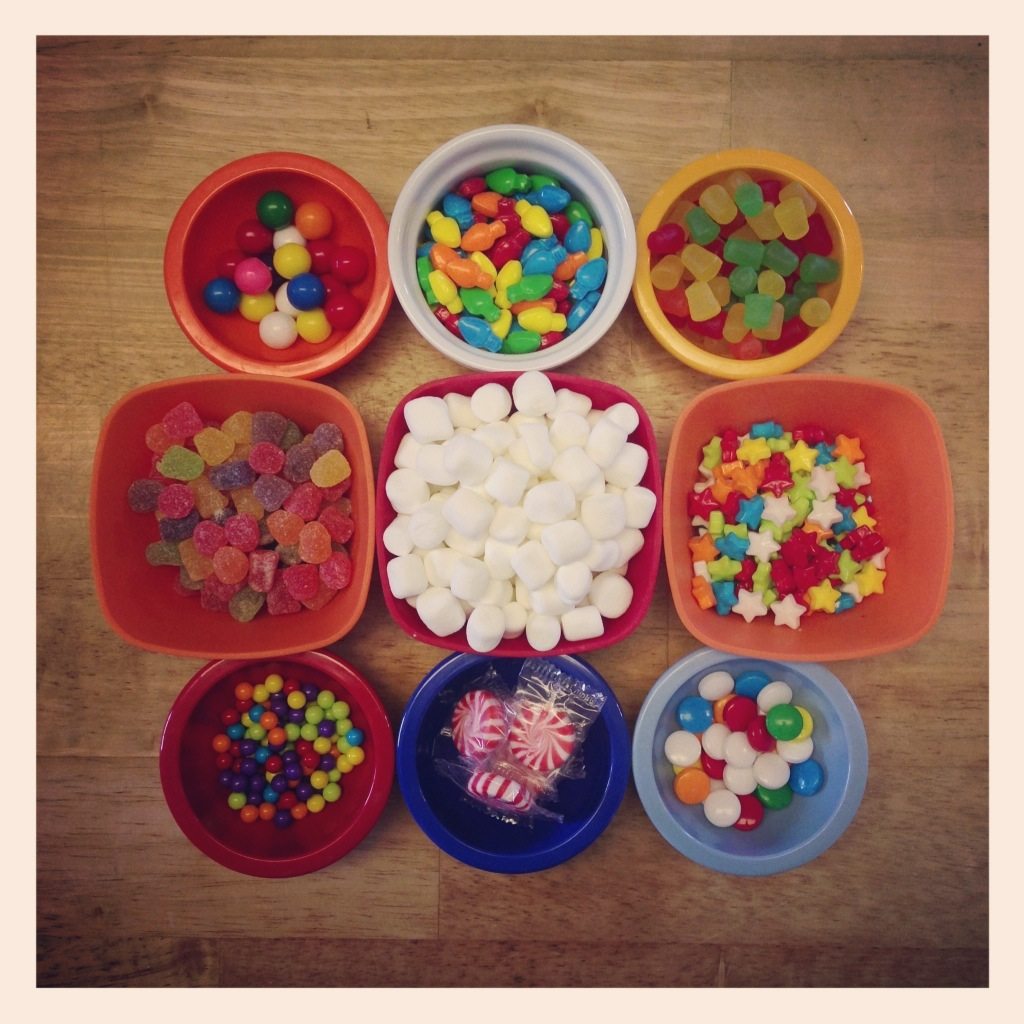 aerial view.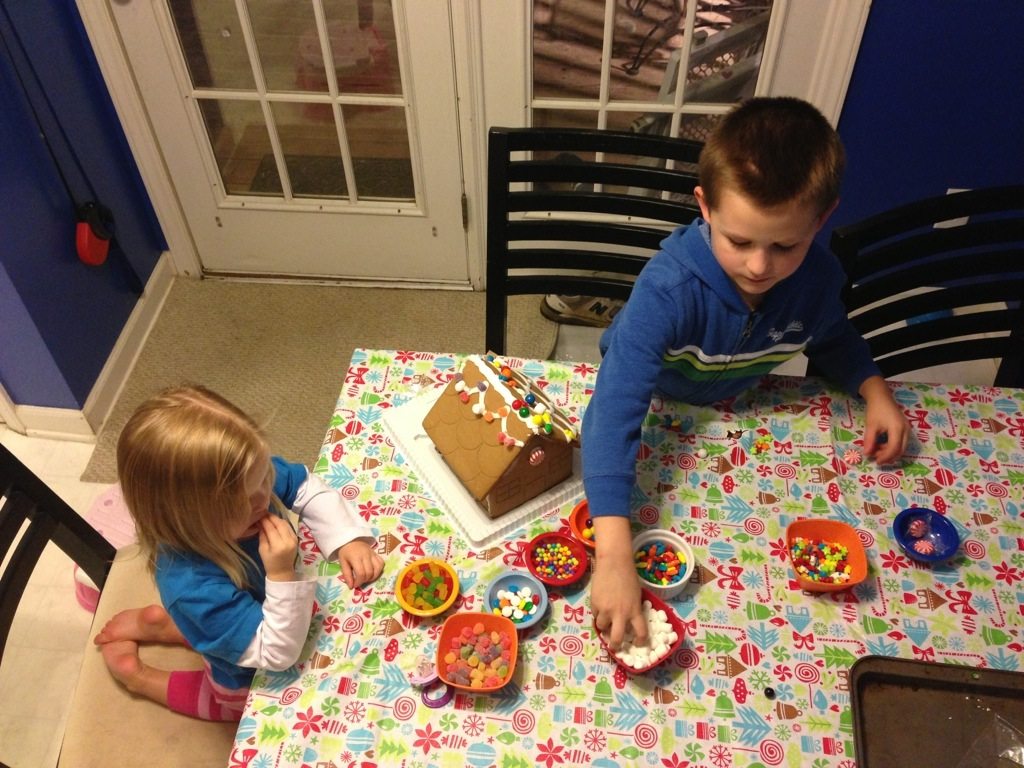 the boy.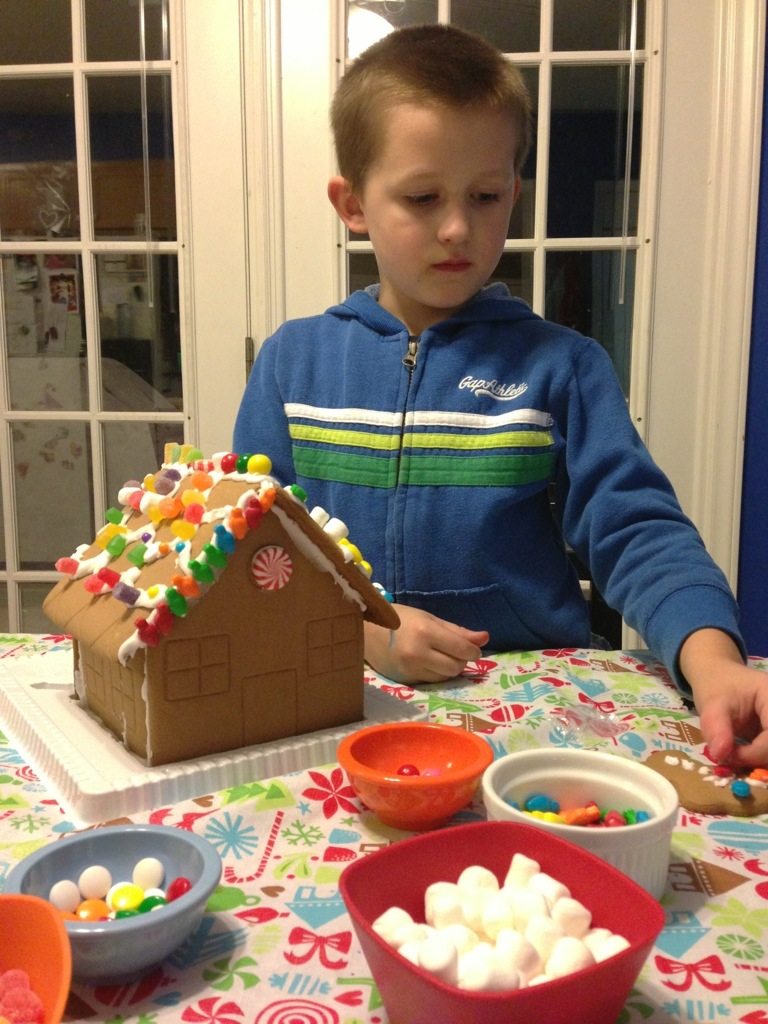 the girl.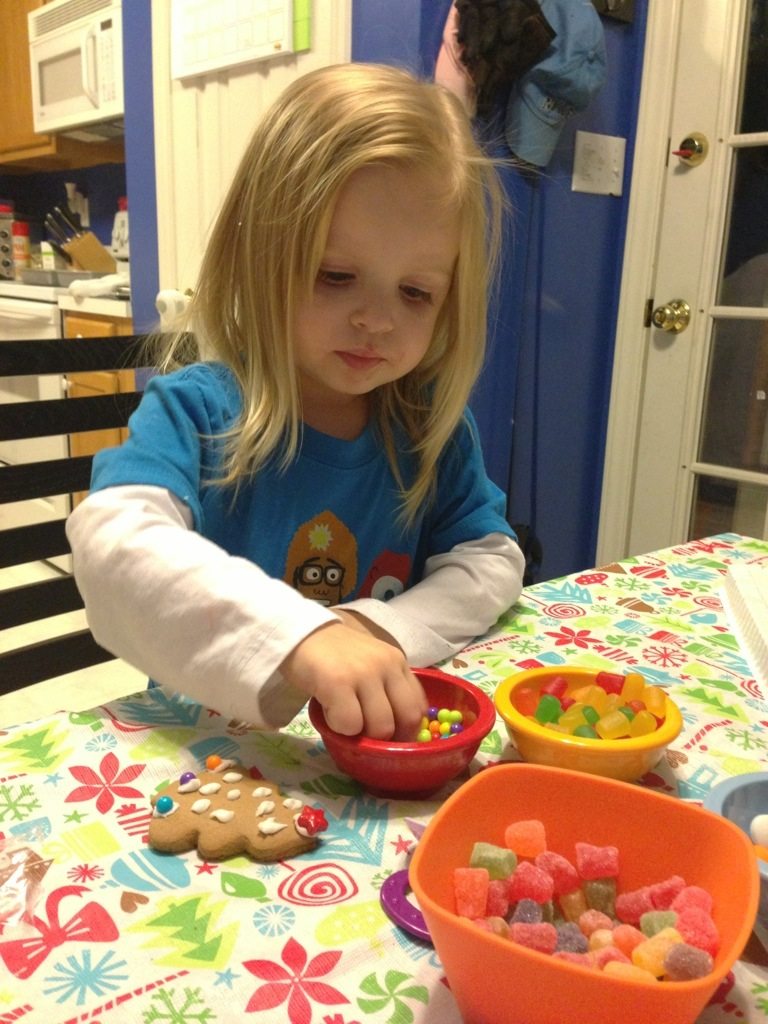 both lid kids.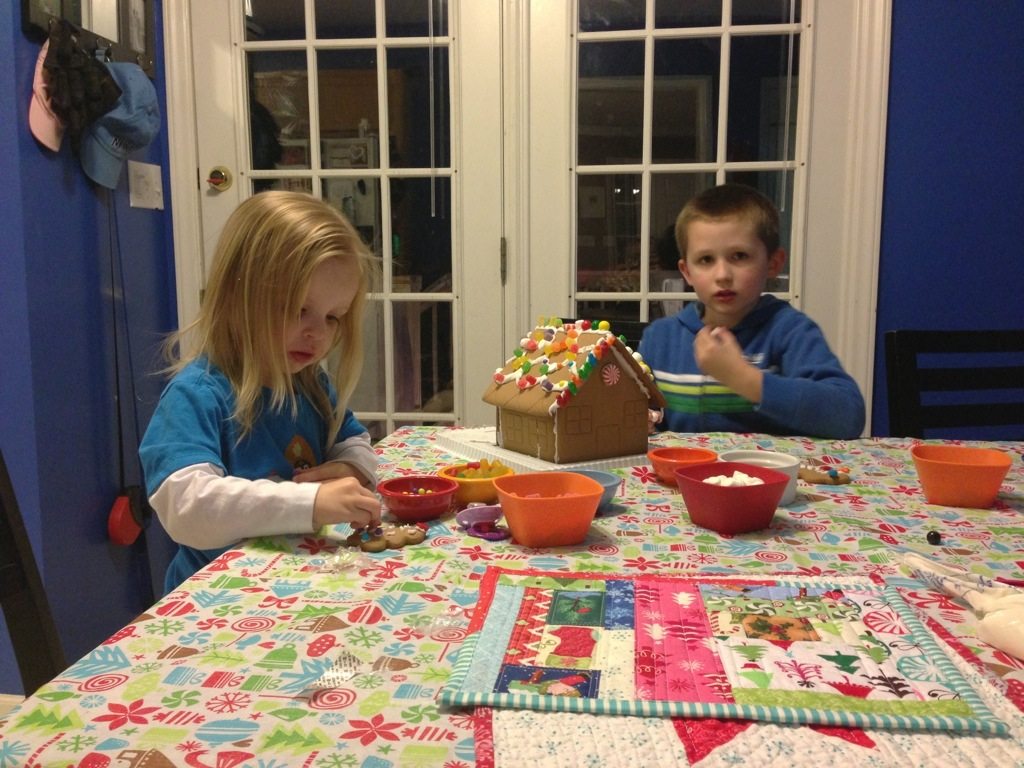 cheese.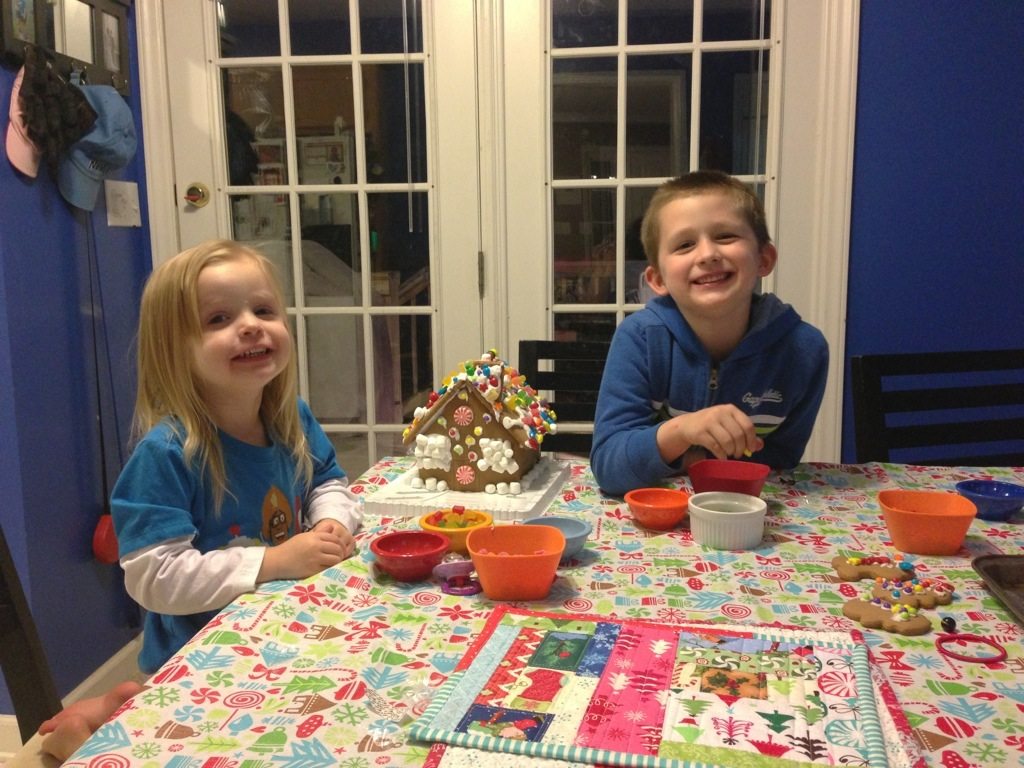 and the finished product. i think any gingerbread man would be proud to call this home.