so, i've been sewing a little here and a little there. it's hard to keep up with on the blog because some of it is top secret. and some of it seems to small for a dedicated blog post. so, here's a random mish-mash of what isn't top secret. sort of.
i made a few mug rugs like this out of some scraps. this particular one was sent off to my friend in colorado, via my friend jude who was visiting. the others are in the quilt dungeon and have yet to be photographed.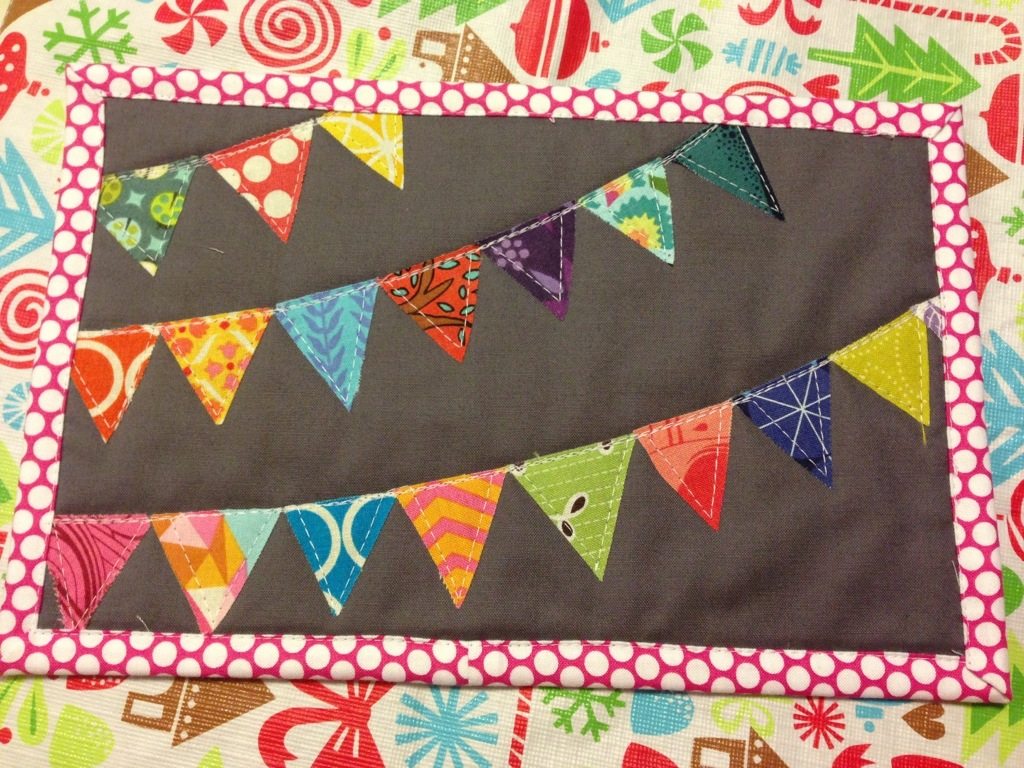 i won a giveaway on here on houseofbadcats.blogspot.com and this is the awesome fabric she sent me!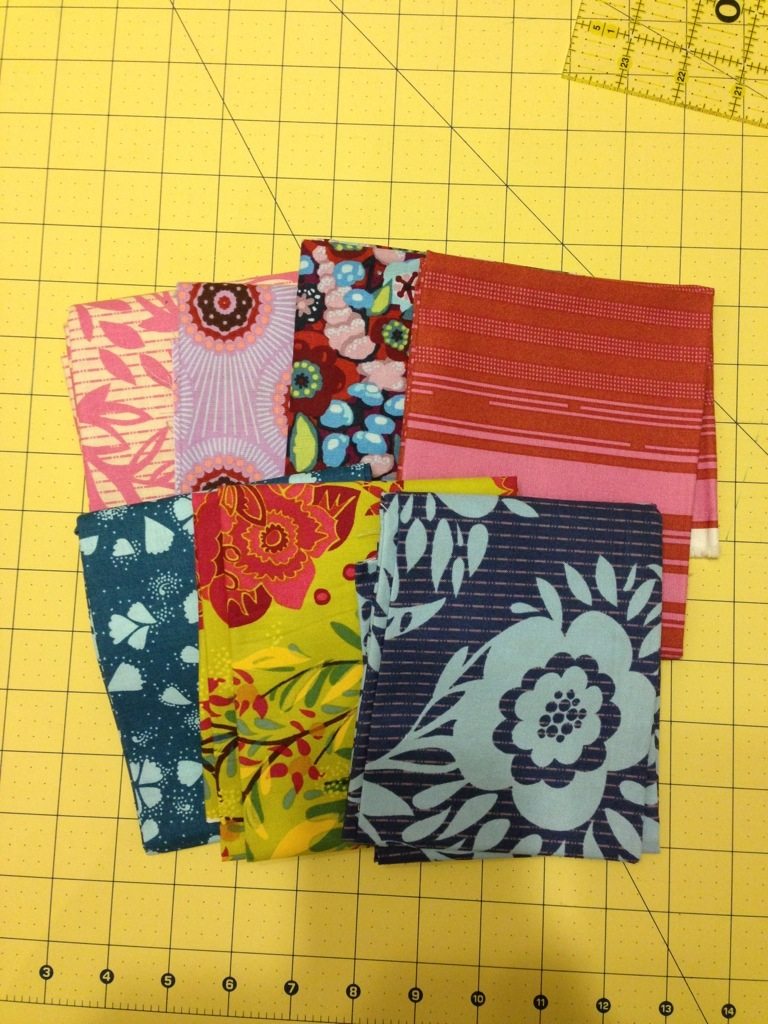 i made this little mug rug for isaac. the back is a little christmas village scene and he prefers that side. the thinks it's a map.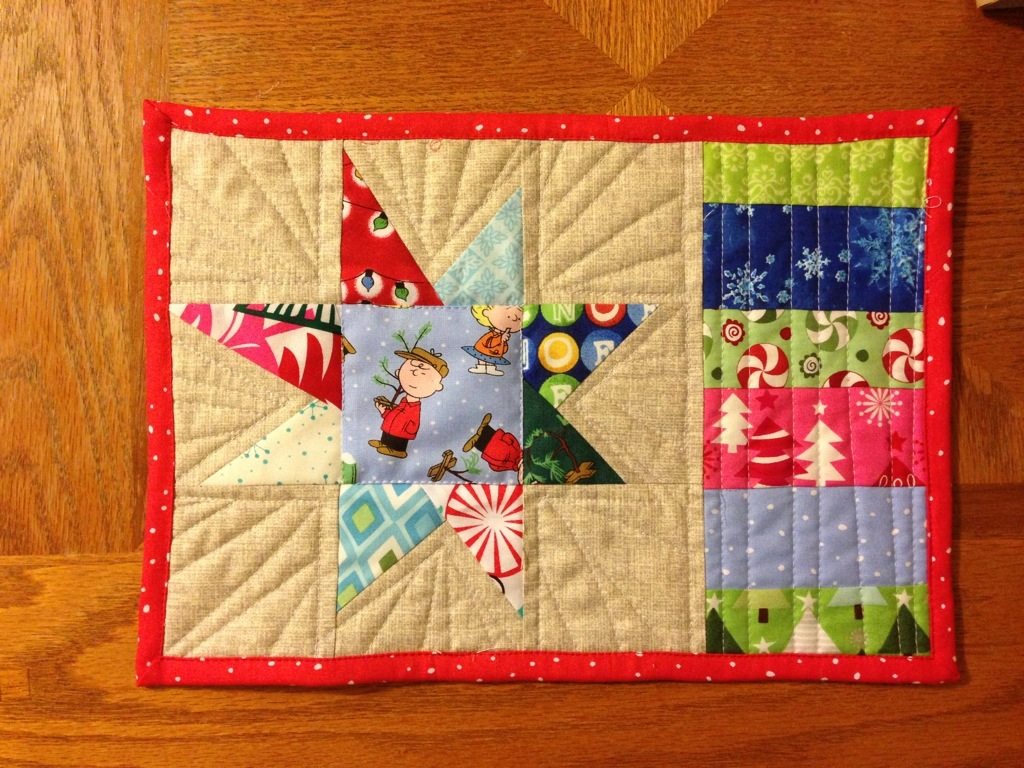 our quilt guild is having a zipper pouch swap this month, and i signed up. nothing like a little added pressure for the christmas season. anyhoooo… i had an old zipper, so i whipped up this little thing for a practice pouch, before i attempted the one for my partner.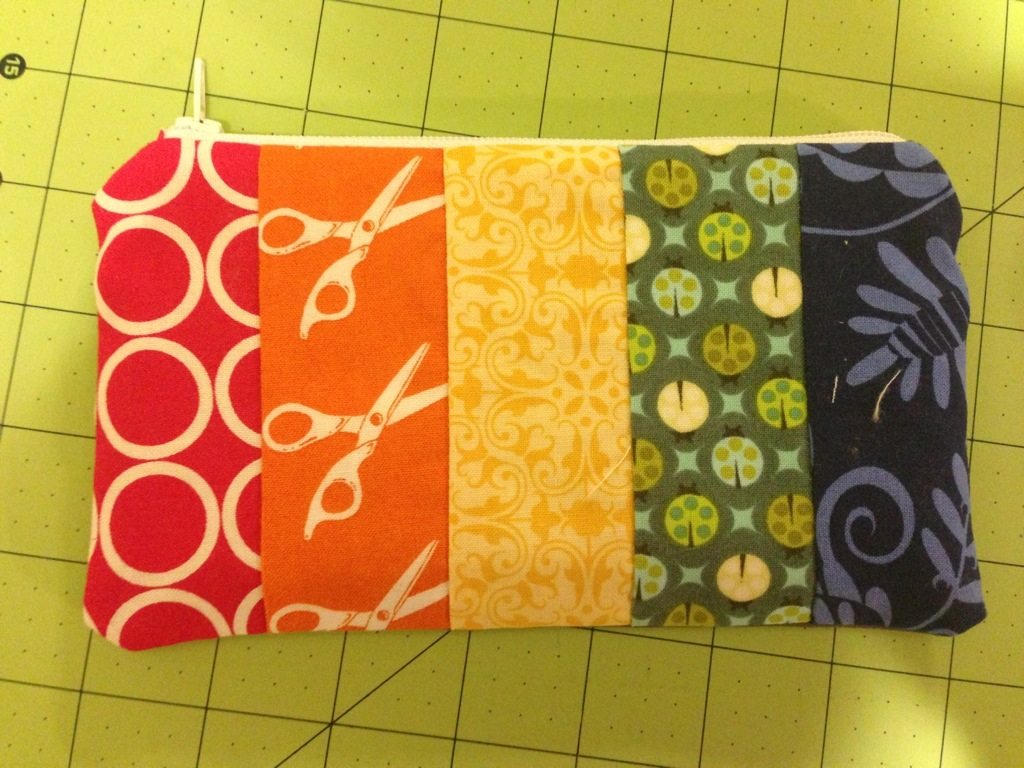 this is the inside. lime bikes. fun. isaac quickly claimed this project too. hoarder.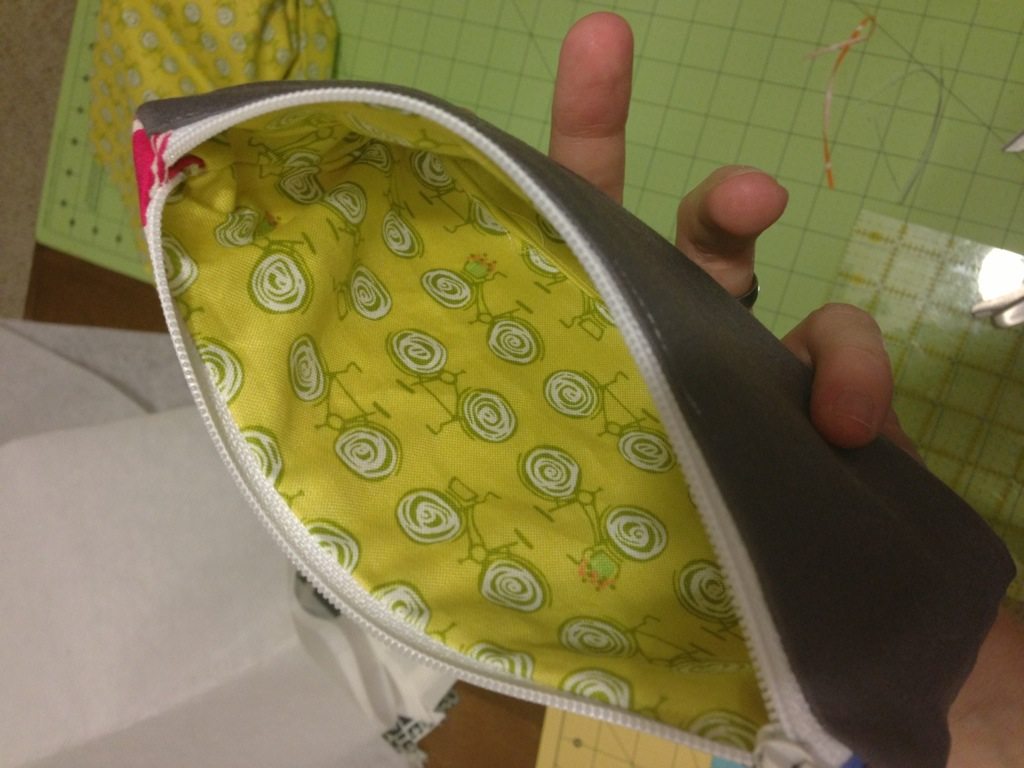 finally, here's a little sneak peak of some hexies i made up for the actual real zippy pouch for my partner. i cut my own stupid paper hexagons and that made for a slight bit of mismatched frustration, but overall, i like the look. we exchange next week, so i'll post more pictures then. 🙂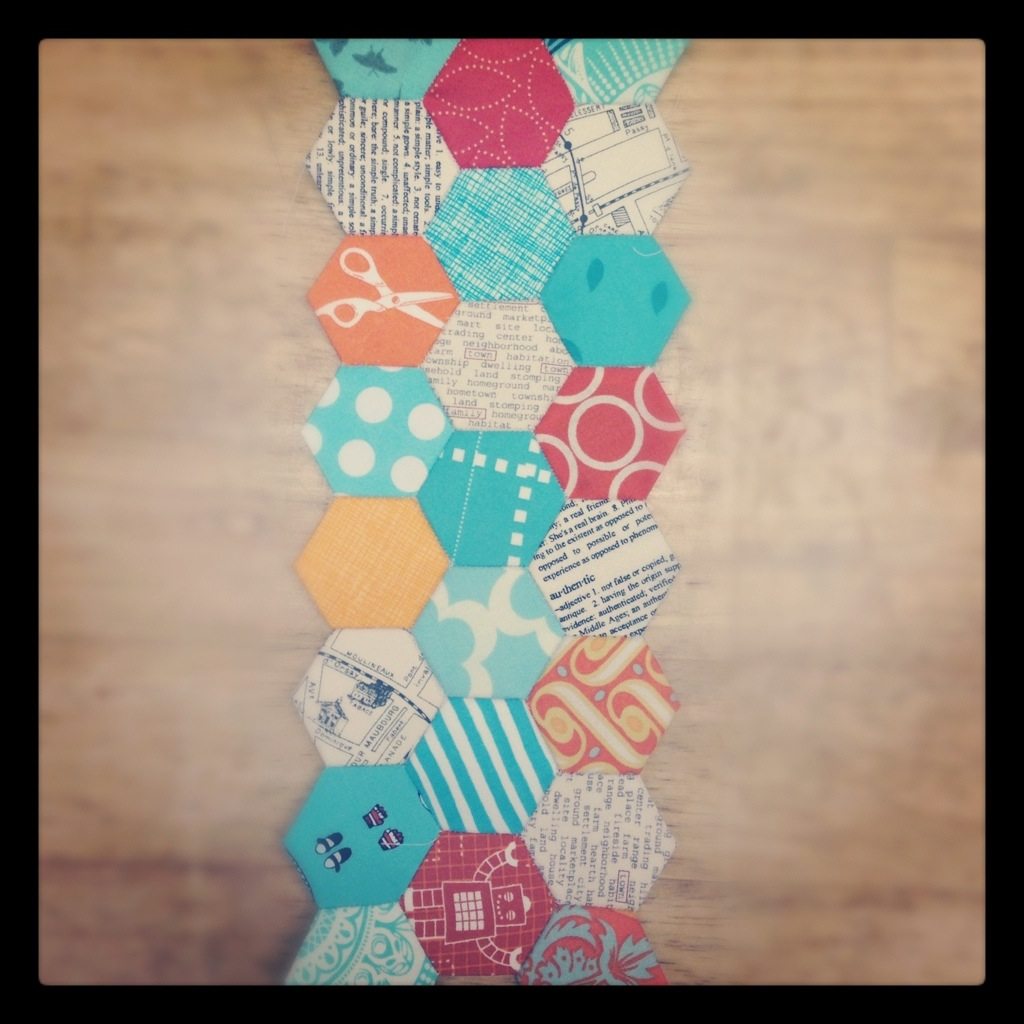 so, that's all. i'm working on some big and small christmas gifts and, even though i thought i got a jump start on christmas this year, it appears it's becoming crunch time and i'll be deleting things from my 2012 list and moving them to 2013 (family stockings). oh well.