dear jiji,
i tried really hard to get this finished up and in the mail to you for your christmas present (technically from derek) this year. i didn't make it. so, i'll send it back with mom when she comes down to visit. i tried to use your boring colors and i hope you like it. 🙂 merry christmas.
here's the front. (it doesn't actually float. that's derek holding it up.)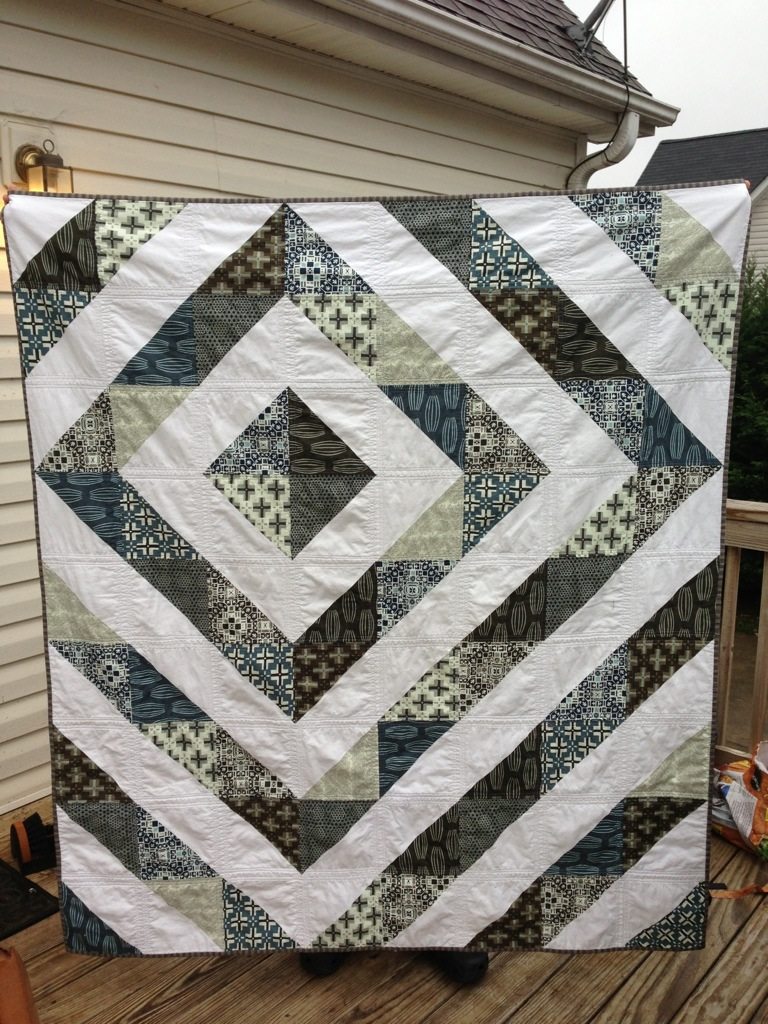 and zoomed in a bit. i quilted two straight(ish) lines on each side of each block. (that info is more for my quilty friends).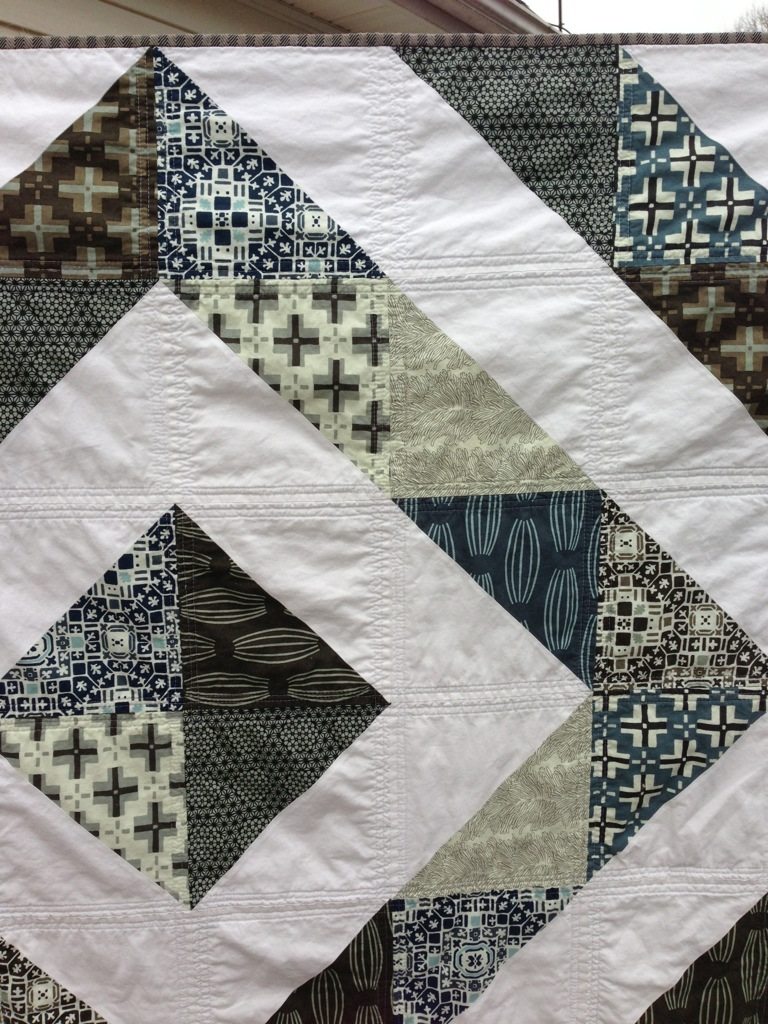 zoomed in even more.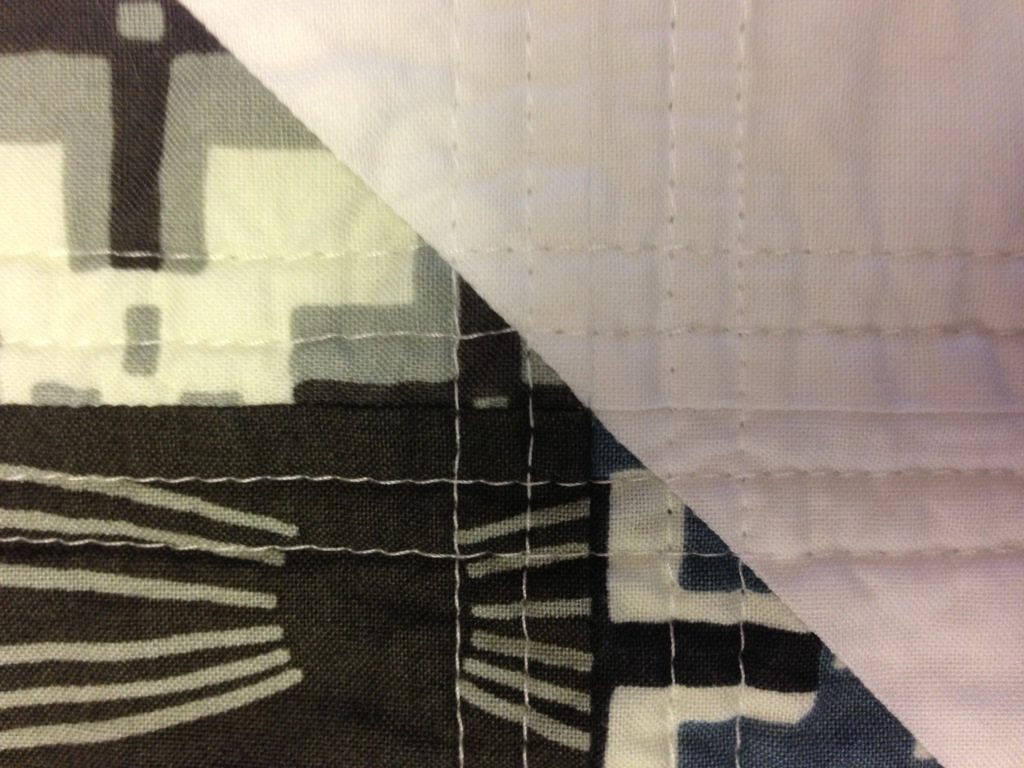 it's a yucky rainy day today, so i had to take the folded up picture in the harsh light of the kitchen island. but, here's a shot of the binding and such.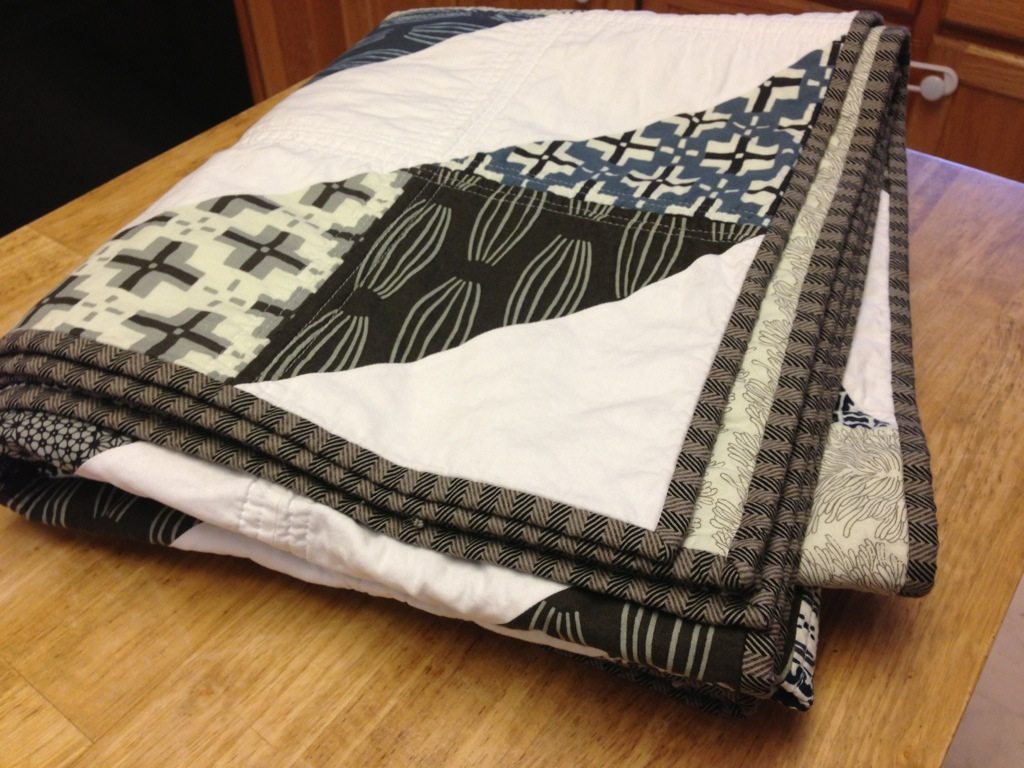 here's the back. not that exciting.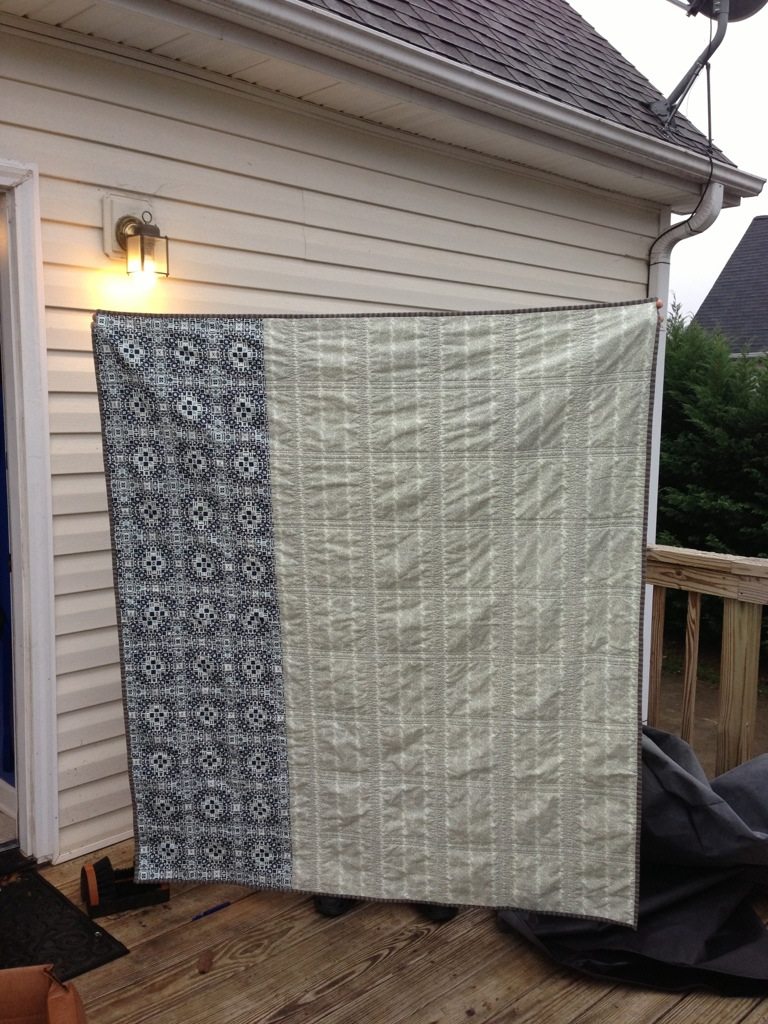 and, here's an obligatory shot of anna giving it a test run. she approves.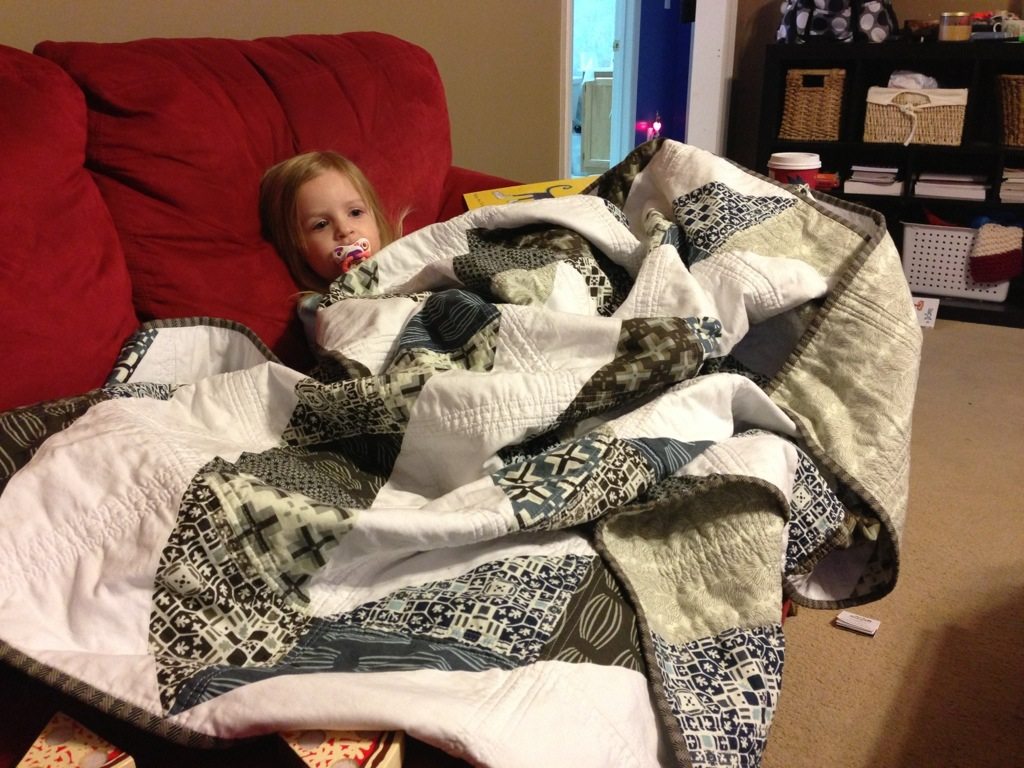 it's about 62″ by 69″. something like that.
merry christmas.
from, derek.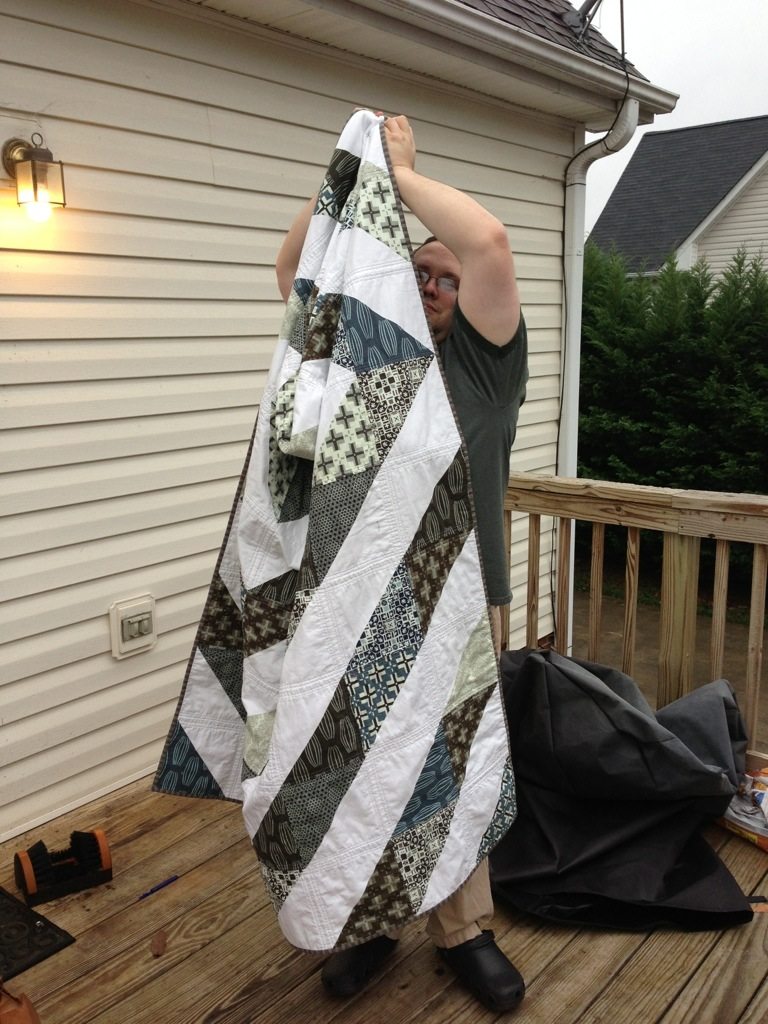 and his elf…
me.